Middle East winter weather period continues and Saudi Arabia, Iraq, Kuwait or Iran report regional floods.
Next heavy rains hit mainly northeast of Saudi Arabia – region Al Quassim, city Jizam or city Hafar Al Batin.
In northern Saudi Arabia, almost first ground frosts has appeared during winter cold blast – in Turaif (813 MASL) minimum temperature has dropped to +5,0°C on Monday, 30. November 2020.
Only southern parts of Saudi Arabia still report tropical days above +30°C and tropical nights above +20°C.
Regional floods hit mainly northeast, but too southwest of the country – on impermeable desert rocks, flooding water was gathering into depressions and was creating a lakes in deserts.
Many videos after desert storms have appeared on Youtube last days, with a creating lakes in desert phenomena. More big cities were flooded too, with accompanying damages.
Forecasts expect next storms in northeast and some storms in southwest of Saudi Arabia during next period, too, with next local flash floods.
Worse situation, however, will be in Kuwait, Iraq and Iran, where even heaviest rains are forecasted. Precipitation map for Middle East will be published in next articles in Middle East series.
Infographics: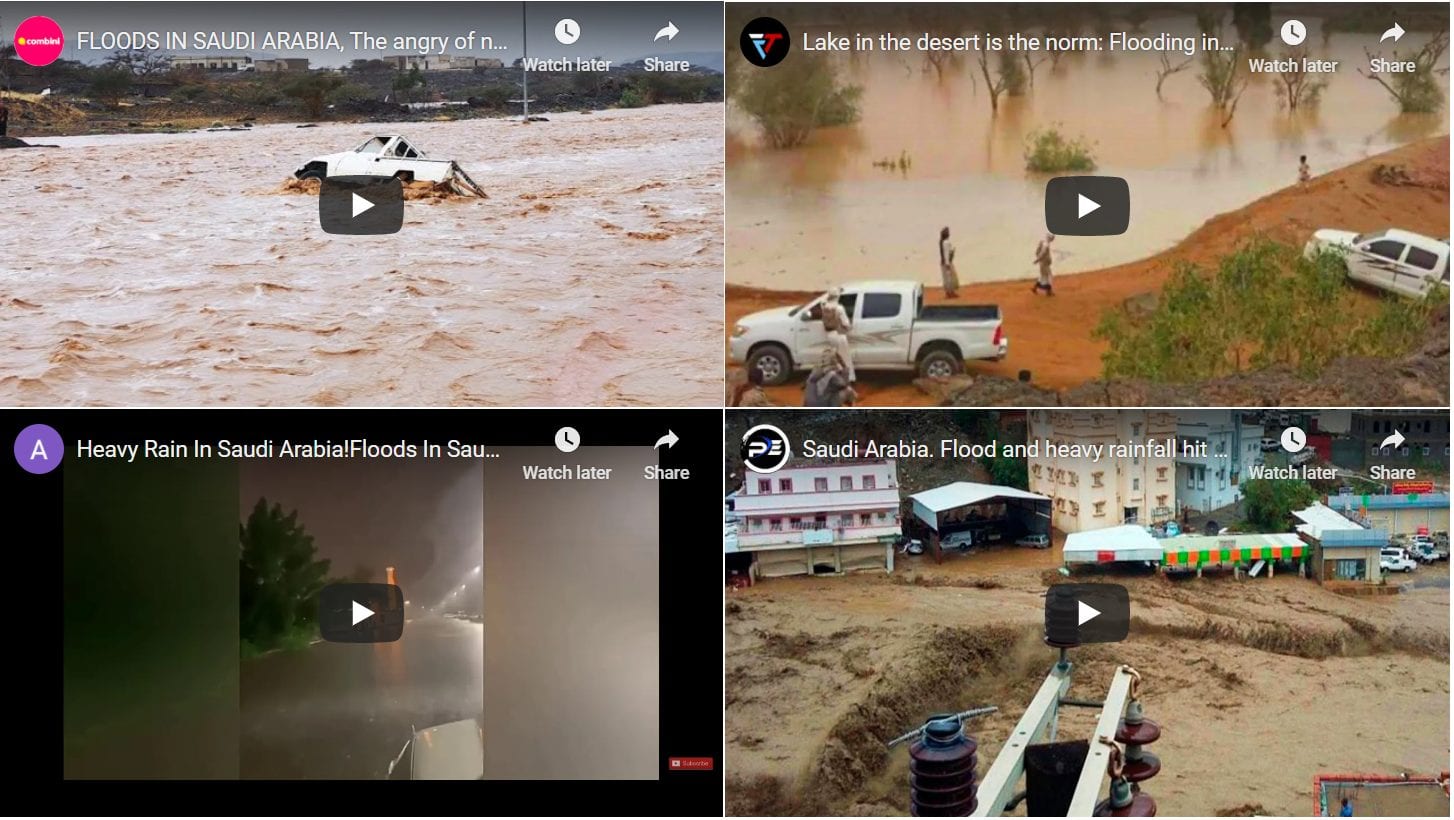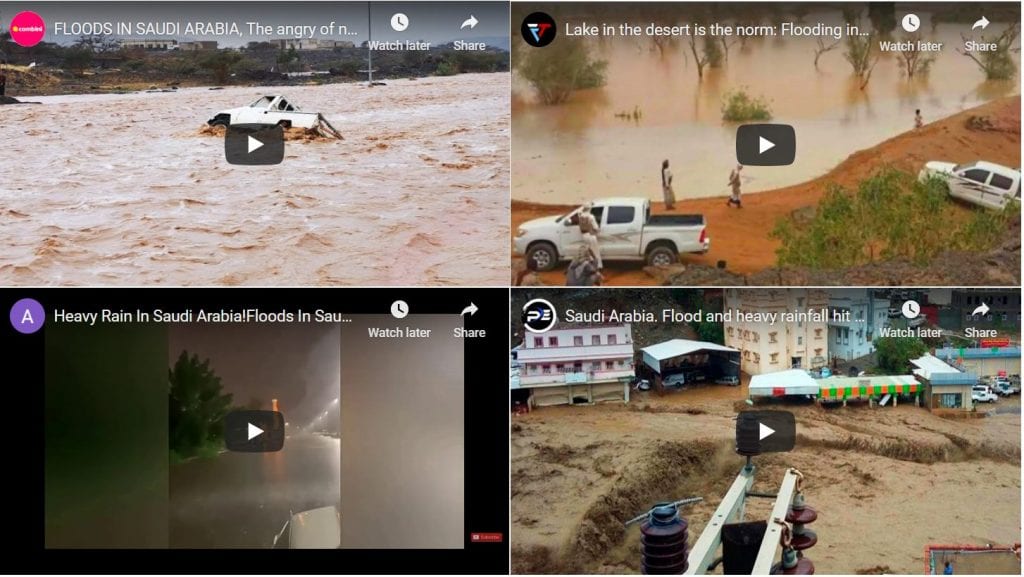 Read more:
(Visited 69 times, 1 visits today)