Extreme Siberian frosts hit Europe on Friday and at the weekend 12.-14. February (and even stronger are in parts of continental Europe expected the next week), but very disturbing are news from Canada and the USA, too.
In Canada, the strongest frosts of the century are expected during the next period and USA expect in large central region recrod winter temperatures already at the weekend, 13.-14. February 2021.
Only last days, we have informed about temperature records from Canada and the USA both /https://mkweather.com/2021/02/08/northern-canada-519c-southern-canada-489c-the-usa-400c-new-all-time-temperature-records/; https://mkweather.com/2021/02/10/edmonton-canada-438c-only-01c-from-all-time-record-from-1994// and too about coast-to-coast snowstorm in the USA /https://mkweather.com/2021/02/10/2-massive-snowstorms-hit-the-usa-2021//, which hits according to current estimates around 190 million of people!
In Vancouver, Canada, but too in many central Canadian cities in British Columbia, Alberta, Saskatchewan or Manitoba are possible all-time, or long-term temperature records during the next period (extreme winter is similarly such in Europe forecasted until March 2021), in Vancouver should fall 116-year temperature records!
Extreme winter will gradually shift over the most populated Canadian part in the southeast, too.
Temperatures around -55°C are possible in northern provinces and around -50°C (!) in southern provinces.
Important factors for declining of temperatures are mainly extremely low relative humidity and high snow cover /https://mkweather.com/2021/02/11/1048-hpa-pressure-high-above-central-europe-at-the-weekend-then-extremely-dry-siberian-air-and/; https://mkweather.com/2021/02/11/updated-estimates-of-expected-national-minimum-temperatures-ine-europe-during-ongoing-siberian-wave-2021-mk// and important circulation factors are mainly peaking La nina /https://mkweather.com/2021/02/05/the-coldest-earth-for-7-years-strong-impact-of-la-nina-is-here// and extreme strong negative phase of Arctic Oscillation /https://mkweather.com/2021/02/06/ao-index-7-this-looks-like-historic-cicrulation-conditions-next-week//.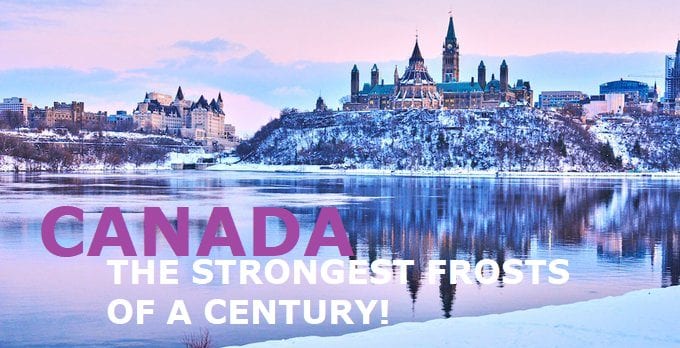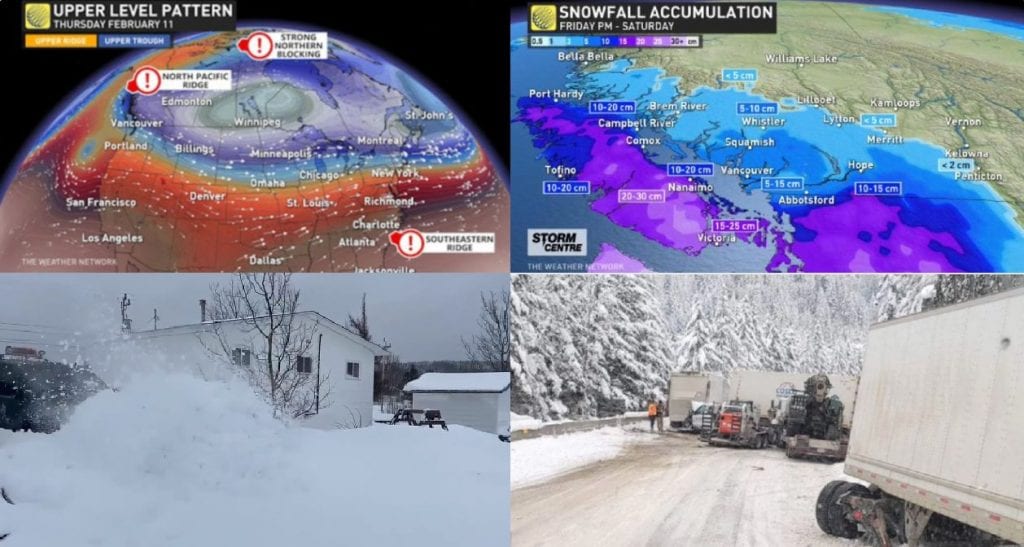 Read more:
(Visited 34 times, 1 visits today)