Extreme winter hasn´t hit only the USA, but too Europe /series of previous articles on Mkweather/ and Canada /https://mkweather.com/2021/02/13/canada-set-to-the-most-widespread-cold-of-the-century//.
While in northern Canada, temperatures around -55°C / -67°F are possible, in southern Canada -50°C / -58°F and in northern USA, -47°C / -50°F is possible in mountainous frost basins and valleys.
Extreme frosts however hit lowlands and low situated areas, too – International Falls reported on Friday -38,9°C / -38°F again and in Great Lakes region in the USA, temperatures should overcome again -40°C / -40°F /https://mkweather.com/2021/02/08/northern-canada-519c-southern-canada-489c-the-usa-400c-new-all-time-temperature-records//.
Extreme cold Arctic air will shift gradually up to southern USA, moreover, coast-to-coast snowstorm is during next 5 days expected /https://mkweather.com/2021/02/10/2-massive-snowstorms-hit-the-usa// from Washington state to Texas and from Texas to Northeast (it will look such as letter "V" on the maps). This snowstorm has potential according to Accuweather to hit more than 190 millions of people!
Temperature records are not expected in Canada, but gradually in the USA, too – the coldest will be Sunday´s and Monday´s morning, but extreme frosts will be returning until March 2021.
Important factors for declining of temperatures are mainly extremely low relative humidity and high snow cover /https://mkweather.com/2021/02/11/1048-hpa-pressure-high-above-central-europe-at-the-weekend-then-extremely-dry-siberian-air-and/; https://mkweather.com/2021/02/11/updated-estimates-of-expected-national-minimum-temperatures-ine-europe-during-ongoing-siberian-wave-2021-mk// and important circulation factors are mainly peaking La nina /https://mkweather.com/2021/02/05/the-coldest-earth-for-7-years-strong-impact-of-la-nina-is-here// and extreme strong negative phase of Arctic Oscillation /https://mkweather.com/2021/02/06/ao-index-7-this-looks-like-historic-cicrulation-conditions-next-week//.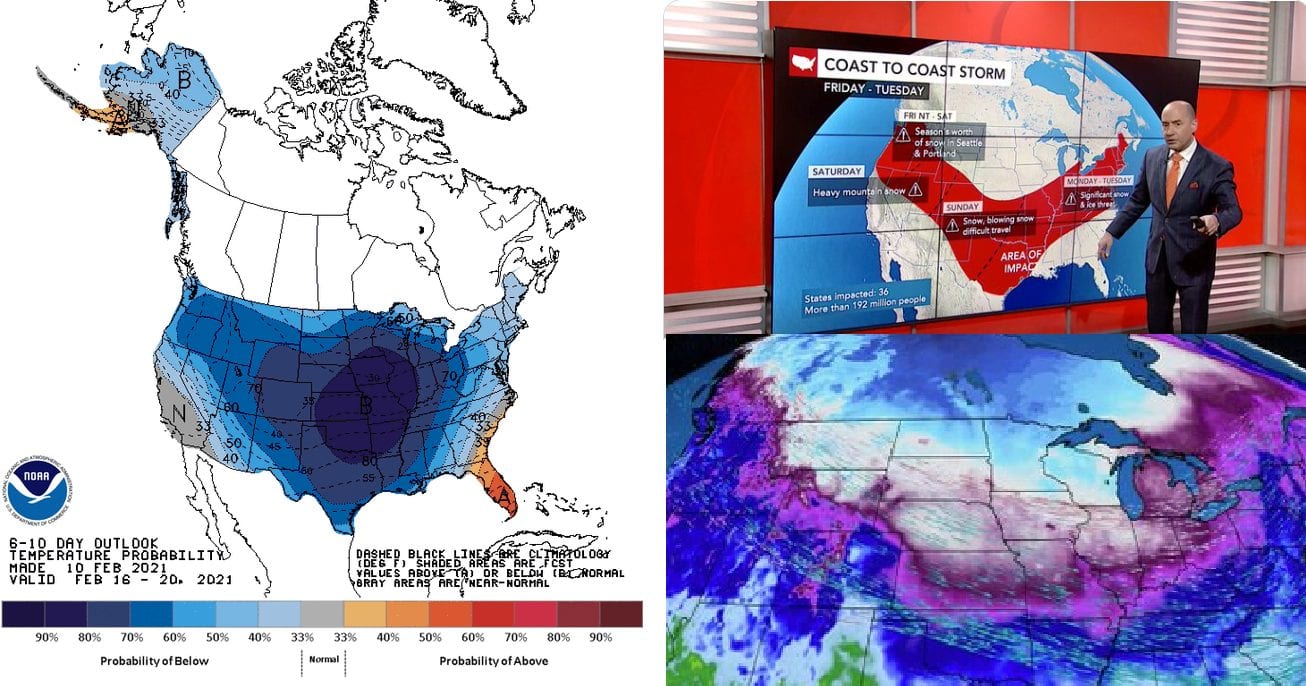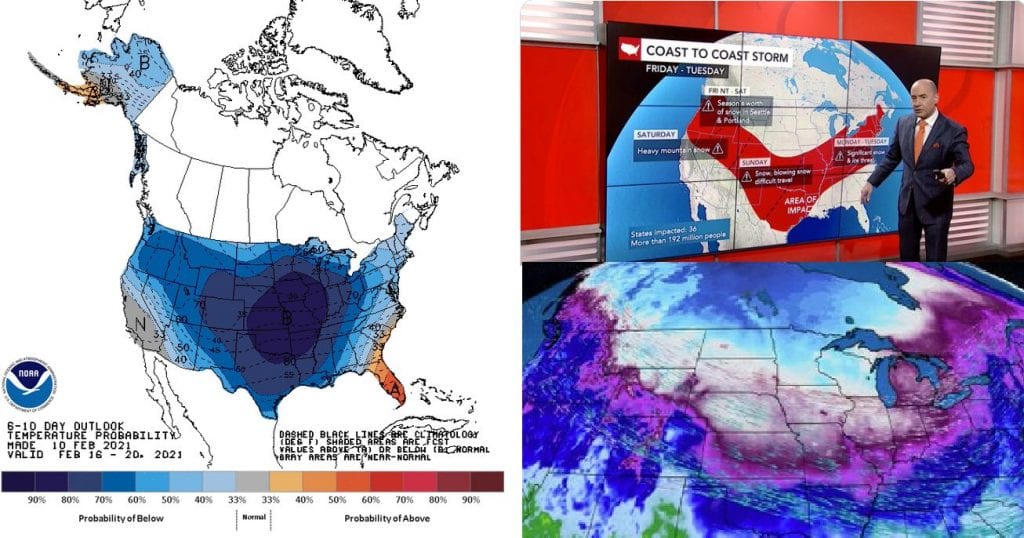 Read more:
(Visited 41 times, 1 visits today)