Category 5 Supertyphoon Rai with 320 km/h wind gusts hit the Philippines!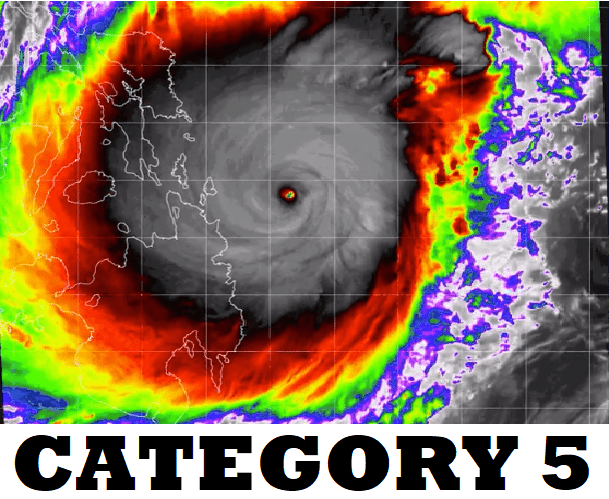 Supertyphoon Rai, Category 5, hit the Philippines in full power!
After a long time, since September 2021, have had the Philippines relatively calm Typhoon season 2021, without severe typhoons and supertyphoons.
Supertyphoon Chanthu in September 2021 however hit only the northeastern coast of the country, while a current superstorm hit almost all Philippines, mainly the central region, with big metropolitan cities and populated coasts.
It´s only the 9th typhoon of Typhoon season 2021, while the average is 16 typhoons yearly.
The superstorm is associated with extremely strong wind gusts around 320 km/h (according to AccuWeather StormMAX) and maximum sustained winds around 260 km/h (!).
Some regions of the Philippines already report severe floods with 1 – 1,5-meters high floodwater and big rescue operations.
Toppling trees, ripping tin roofs, and knocking down power are reported and 100 000 people have been promptly evacuated.
About 20 storms and typhoons batter the Philippines every year. The archipelago is also located in the seismically active Pacific "Ring of Fire" region, which makes the region one of the most disaster-prone area in the world.
Disaster-response officials said about 10 000 villages lie in the projected path of the typhoon, having a 400-kilometer-wide rain band according to /https://ktar.com/story/4810559/powerful-typhoon-threatens-philippines-thousands-evacuated//.
Supertyphoon has the potential to be deadly and a devastating effect of the system we will see only until the weekend.
Remnants of the system will shift above Vietnam and southeastern China, still with the risk of floods and gusting winds.
In the case of an appearance of "strange sounds of wind gusts videos" on Youtube, which are often appearing near the strongest superstorms, we will publish an additional article with terrifying noises, soon.