Despite of La nina phase, which is bringing cold and dry weather to western coast of South America, from Ecuador to southern Chile, the first significant heatwave hit on Wednesday central Chile.
In Lo Pinto (512 MASL), central Chile, meteorologists measured +33,2°C, in Santiago (520 MASL) +31,7°C and in Curico (228 MASL) +31,2°C.
While for Mediterranean climate in central Chile are now temperatures +30/+34°C during current long-term circulation pattern considered such as a heatwave, in northern Argentina and Paraguay temperatures are reaching up to +42°C last days.
Between hot air in the north and colder air in the south, strong frontal waves are creating, with severe storms, regionally in southern parts of Chile and northern parts of Argentina.
Andes such as natural barrier cause, that while in northern Chile colder and very dry weather thanks to Cold Peru Current persisting, in northern Argentina is very hot and humid (rainforest conditions).
During next week, a coldwave hits southern half of Chile and Argentina and only a week before a Christmas, heatwaves return over both countries.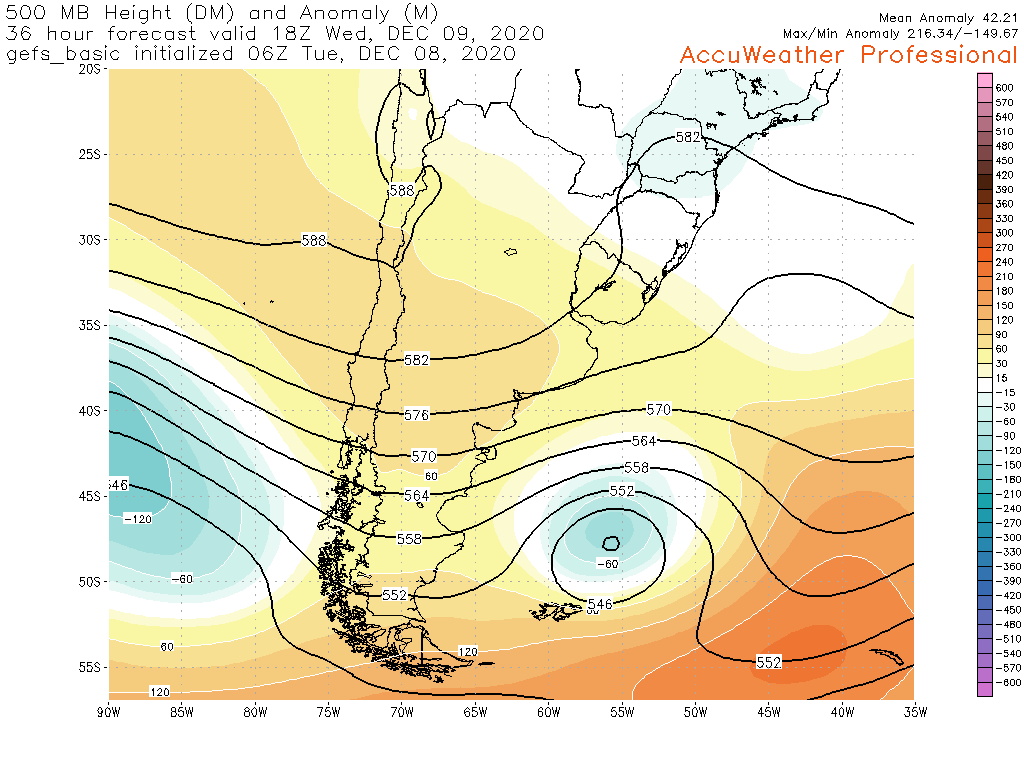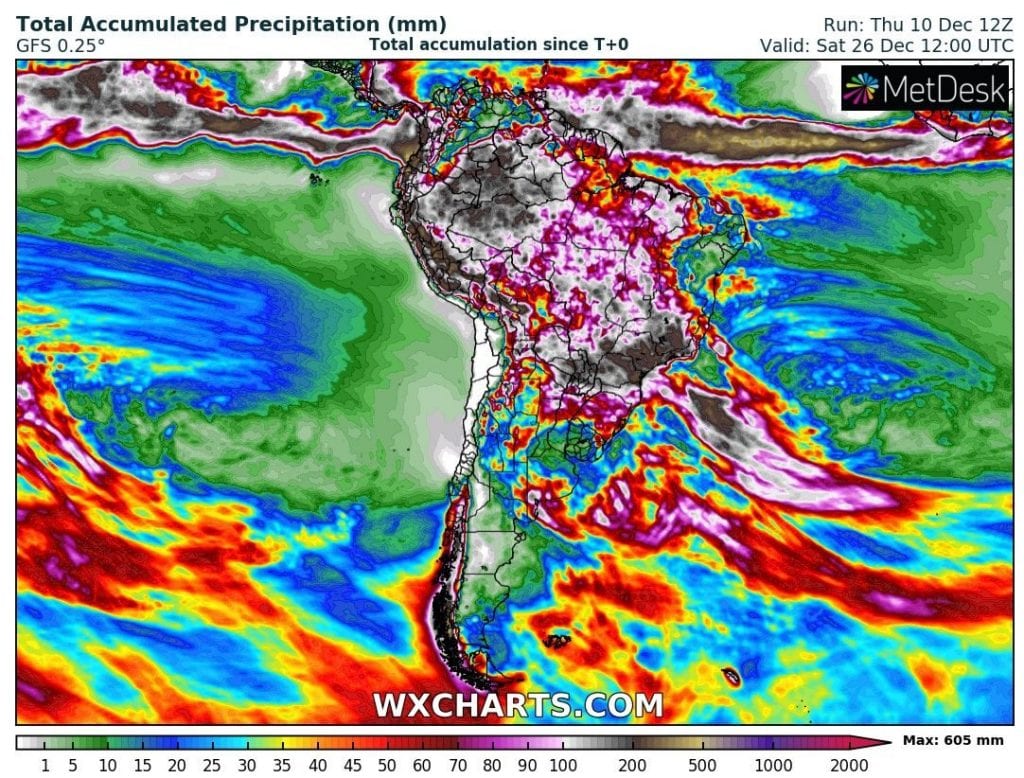 Read more:
(Visited 16 times, 1 visits today)