The first videos of impacts of Cyclone Nivar have appeared on the Internet, but Nivar still didn´t hit southeastern Indian coast in full power.
Cyclone is strengthening and it´s possible that soon it won´t be only cyclone of 1st, but cyclone of 2nd or 3rd category.
Around 1:00 UTC time on Thursday, 26. November, maximum sustained winds are reaching 130 km/h / 80 mph, ith wind gusts up to 155 km/h / 100 mph.
Pressure in the middle of the system is reaching 980 hPa and cyclone is already bringing heavy rainfall to parts of Sri Lanka and southern India.
According to forecasts, system will bring severe floods to southern and southeastern parts of India, with significant flood risk in Chennai, SE India, and too, northern Sri Lanka.
Forecasting tools expect next 2 threats during next 16 days in the region – one above Arabian Sea and in Yemen and Oman and one again above Bay of Bengal, with next possible impact in southern India in December 2020.
Video below shows, how is situation in India before landfalling of Cyclone Nivar. We can see, that some coastal areas are already underwater and India is preparing to first powerful cyclone of the Cyclone season 2020/2021 (November 2020 – April 2021).
Mkweather brings videos from hit regions by Cyclone Nivar already during Thursday or Friday, 26.-27. November 2020.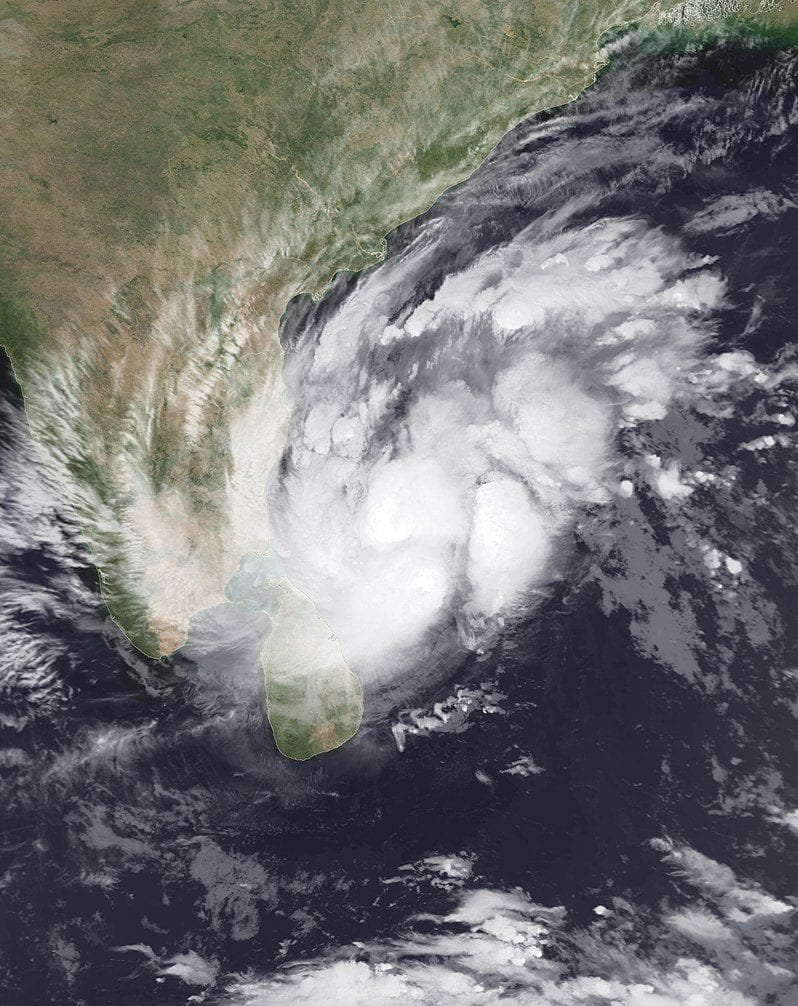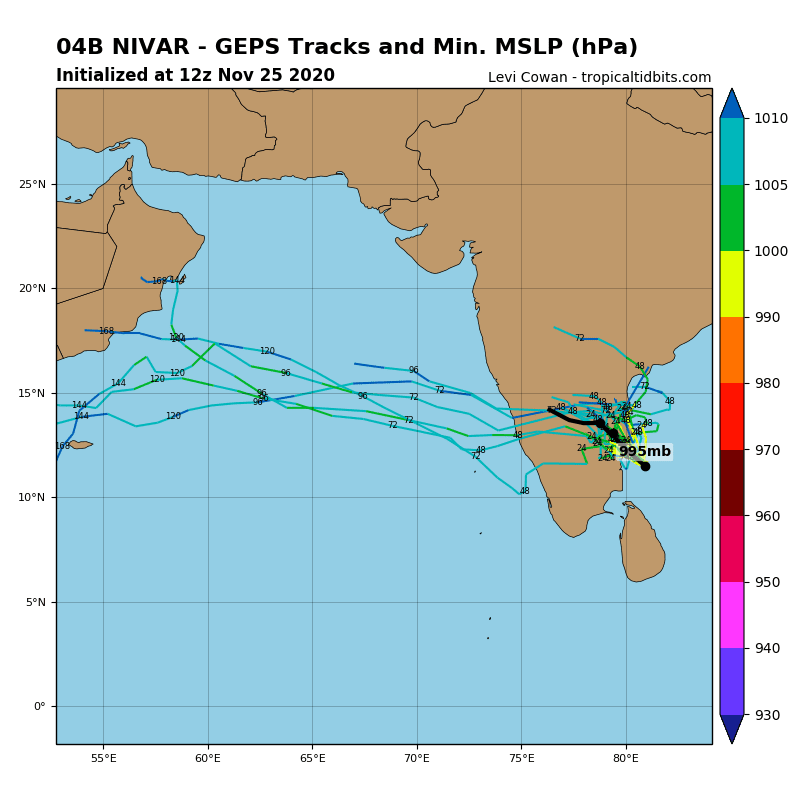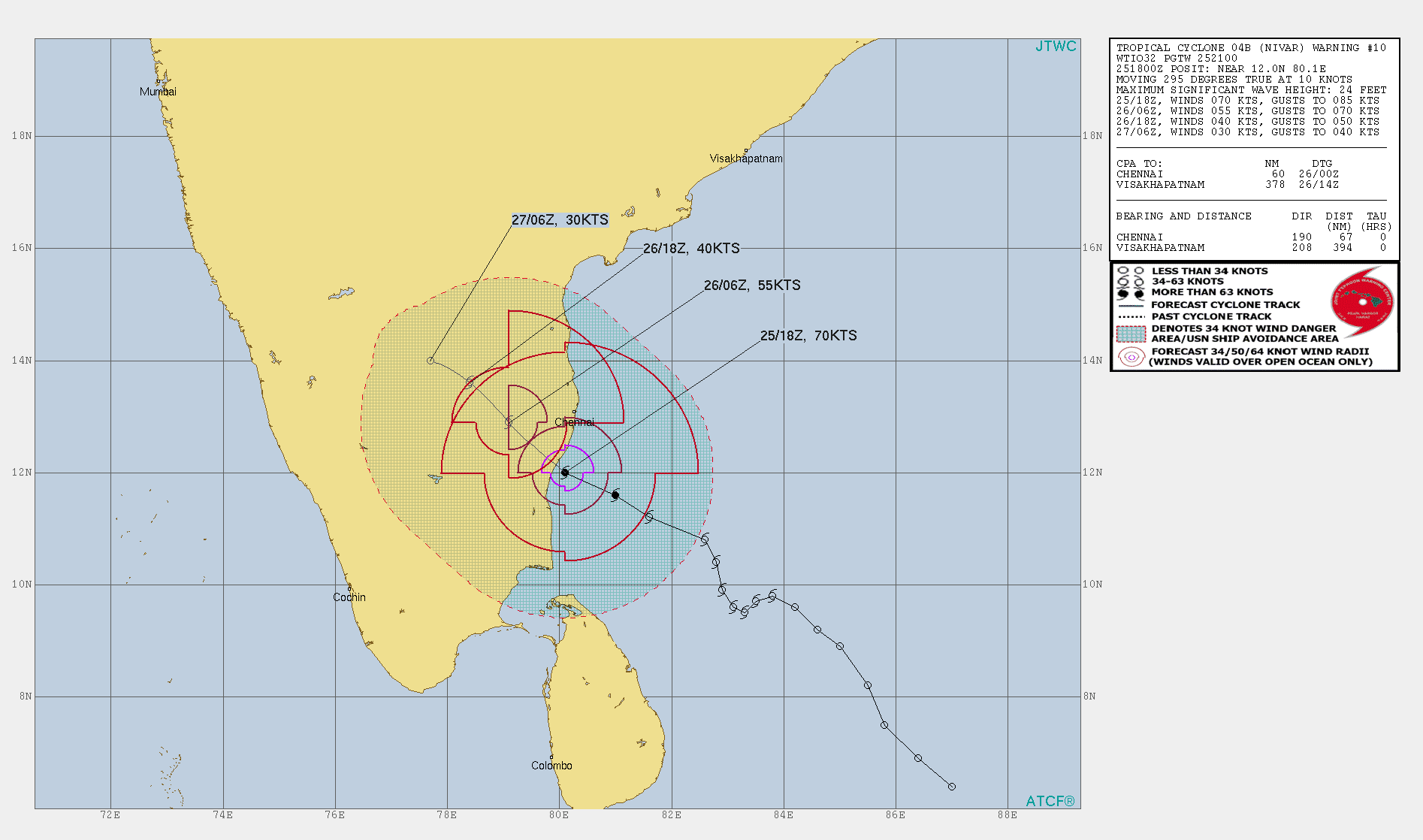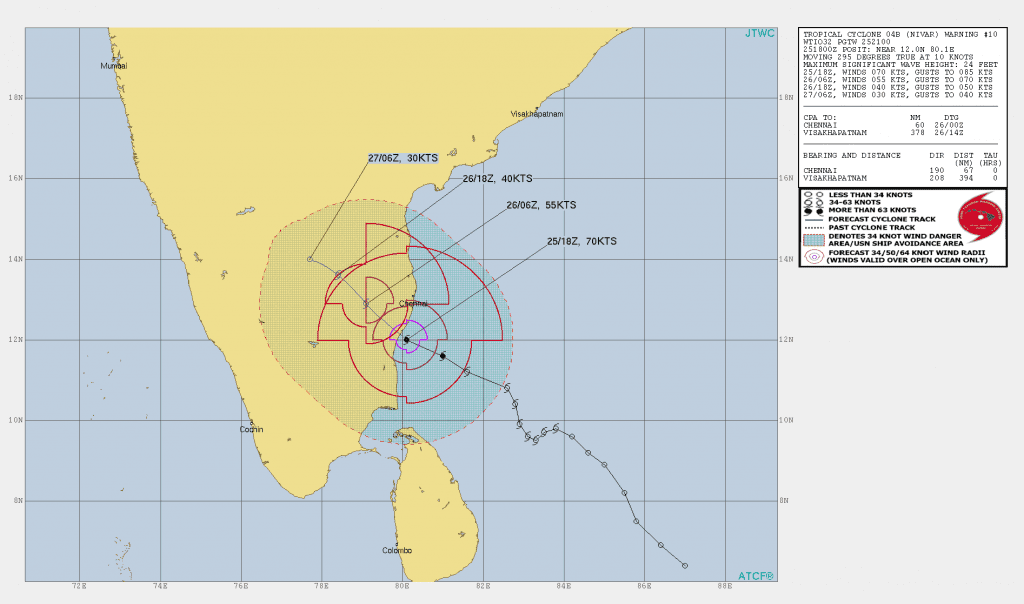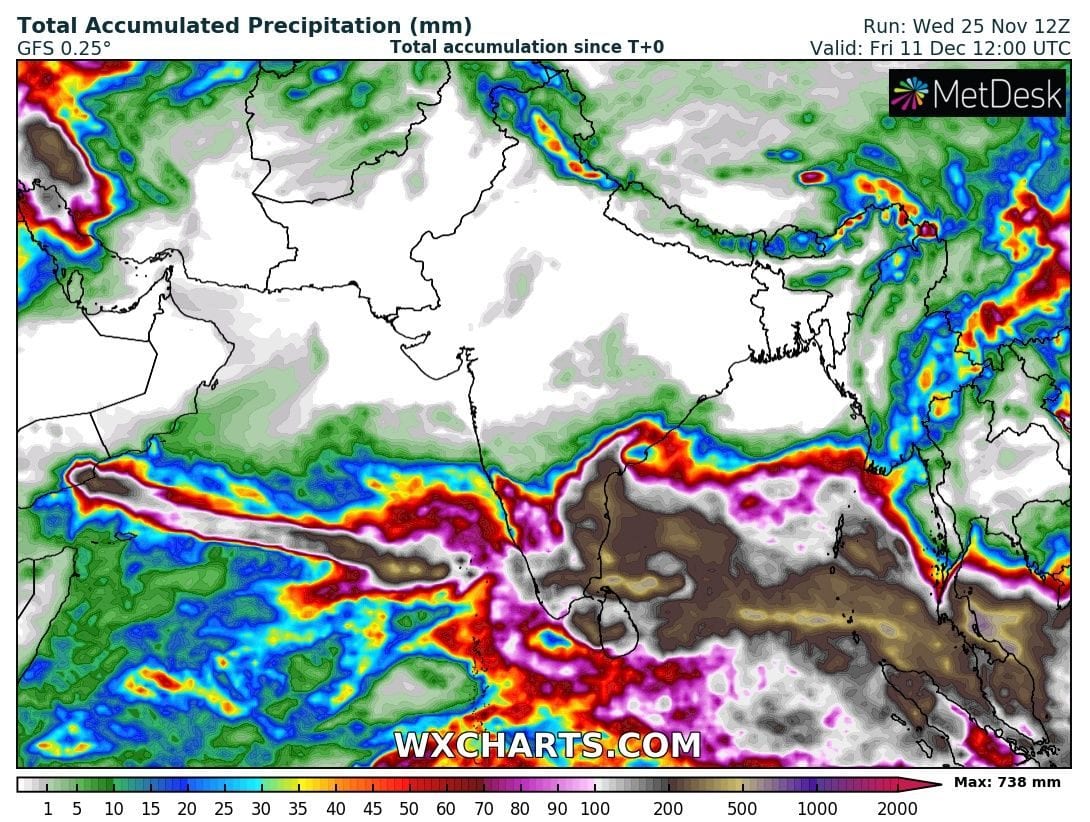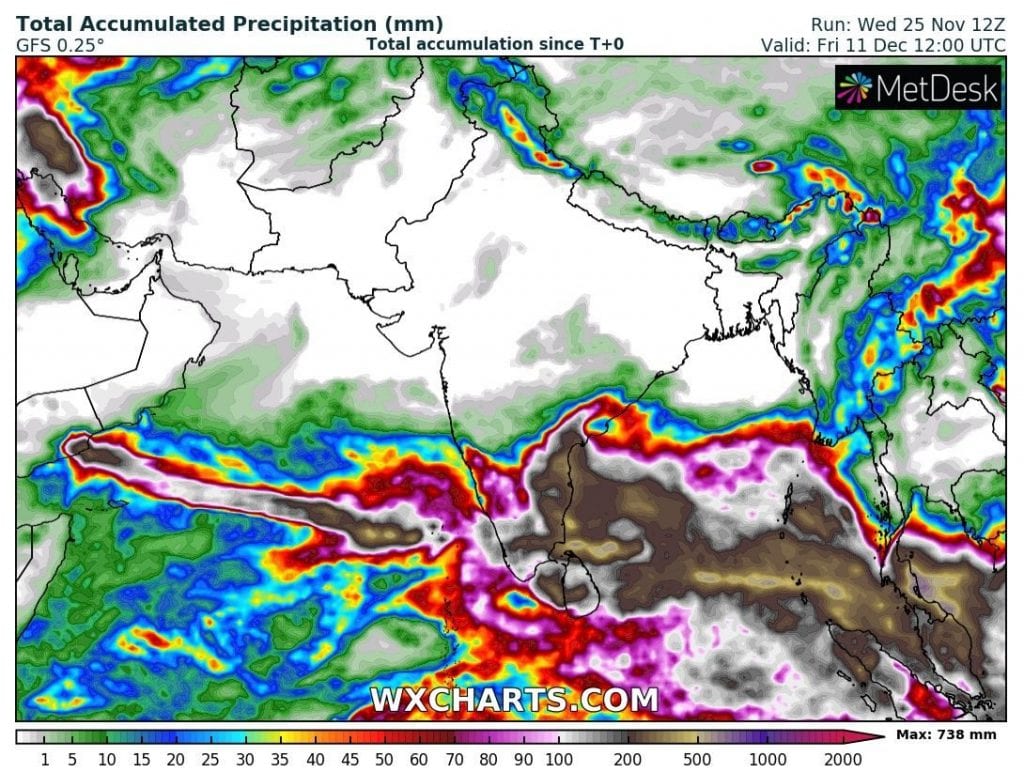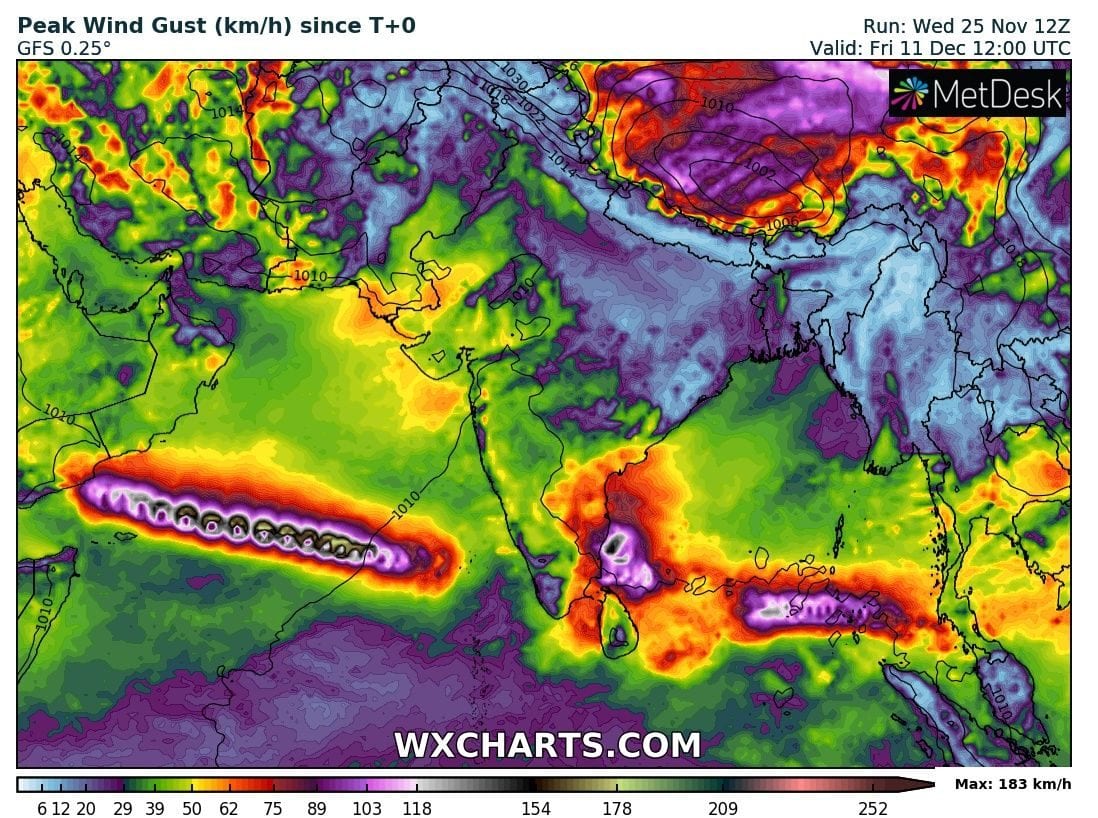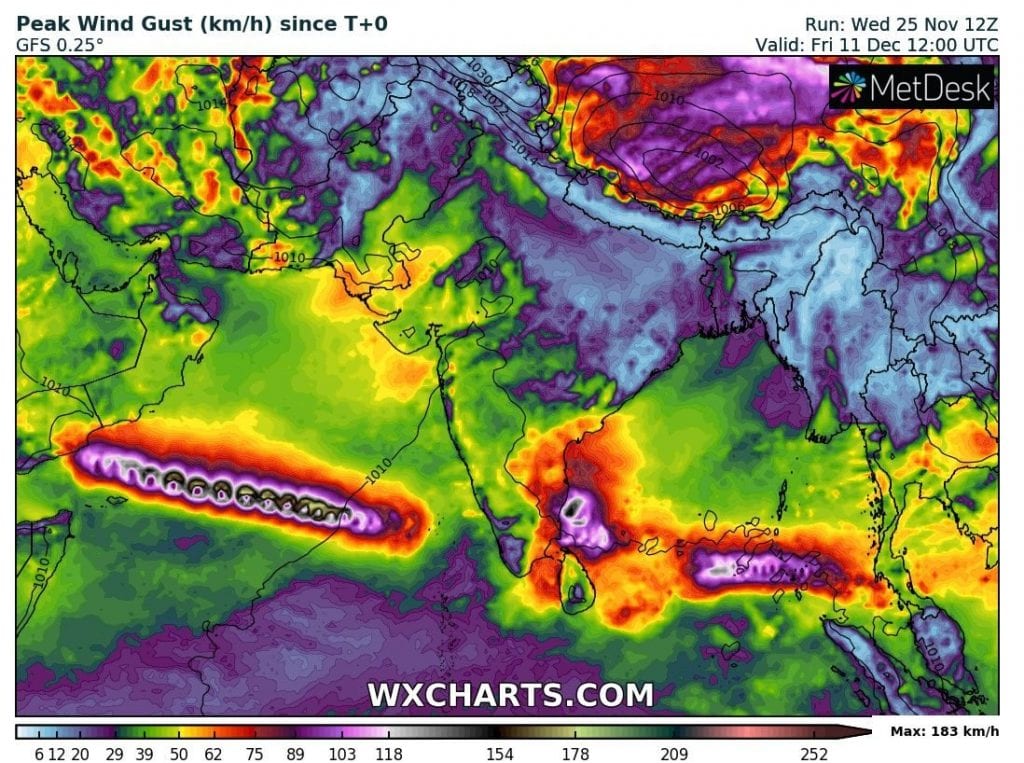 Read more:
(Visited 32 times, 1 visits today)