Christmas tornado near Hvar, Croatia!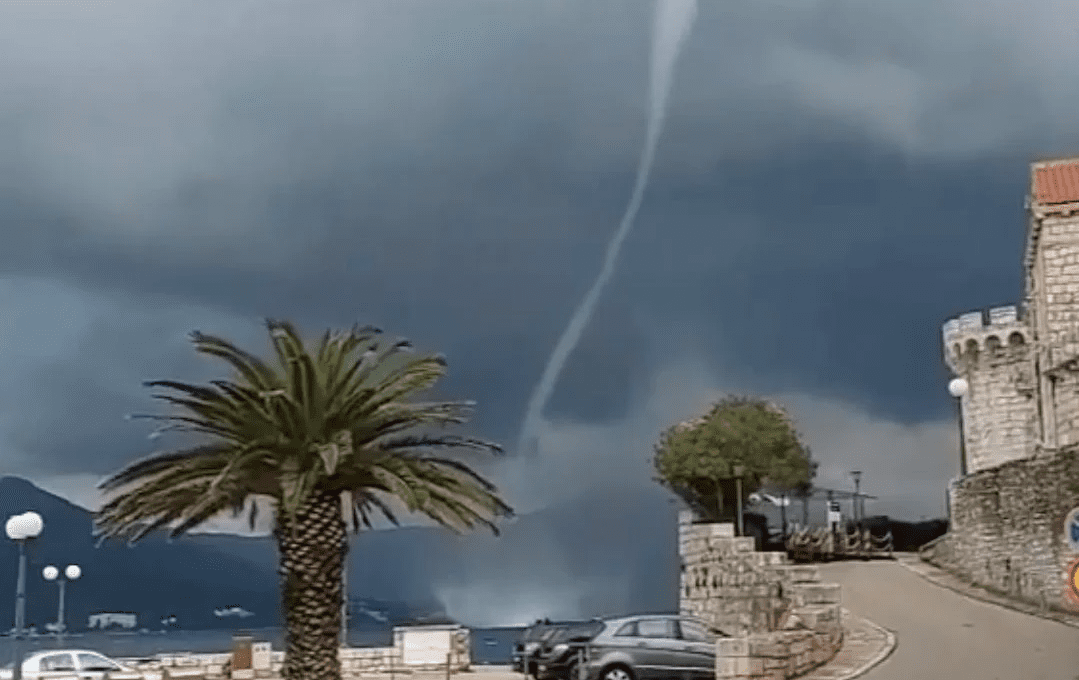 The Island of Korčula reported on Christmas Eve an interesting manifestation of weather.
Around 10:00, waterspout appeared above the sea, very close to the coast, or even, it should shortly touch the coast.
A region near Hvar, Croatia, such as all Adriatic Sea is famous for one of the highest incidences of tornadoes and waterspouts in Europe, together with the Italian coast or Greece.
People in this part of Croatia, therefore, experienced untraditional Christmas, with little more adrenalin, such as usual.
A short report about the incident brought a page /https://www.croatiaweek.com/video-impressive-footage-of-waterspout-on-korcula-island-on-christmas-eve//.
2 similar reports appeared around Christmas in Italy, 2 in Greece, 1 in Turkey, and 1 in Portugal, according to ESWD database /https://eswd.eu//.
Tornadoes and waterspouts in wintertime are usually very weak and are coming during the arrival of very cold air above warm seas.
In Summer 2021, the most deadly tornado in Europe in the last 20 years appeared in Czechia (and Austria/Slovakia). EF4 tornado devastated several towns and villages /https://mkweather.com/deadliest-tornado-ef3-4-in-europe-in-20-years-czechia-after-natural-disaster-footages-day-after//.
An occurrence of the Czechian tornado should be associated with swamps near the rivers of Dyje and Morava /https://mkweather.com/swamps-in-dyje-morava-confluence-such-as-a-factor-of-deadly-ef3-4-tornado-in-czechia//, as an important source of moisture.