After arrival of next windstorm over British Isles (ex-tropical storm Josephine), pattern will repeat and after severe winds and heavy rain around stormtrack of the system, next storm round and coldwave is expected above large parts of Europe.
When windstorm will be over British Isles, next short heatwave appears over continent in its warm sector.
Then, cold front with severe storms will bother the France and Central Europe and windstorm will shift over Scandinavia and Baltic area.
Really cold conditions forecast model GFS expects for western and quickly Central Europe during last 3 summer days – Sunday, Monday and Tuesday 29.-31. August 2020, with temperature anomalies -2/-8°C, over some parts of Europe below -8°C long-term average.
Interesting will be watching a big heatwave, which this type of circulation will make over European Russia and Ukraine at the start of September 2020, with possible temperatures up to +40°C northward from Caucasus.
Temperature anomalies from 29.8. 12Z to 31.8. 06Z, accumulated precipitation and maximum wind gust till the end of August 2020 according to Wxcharts.com: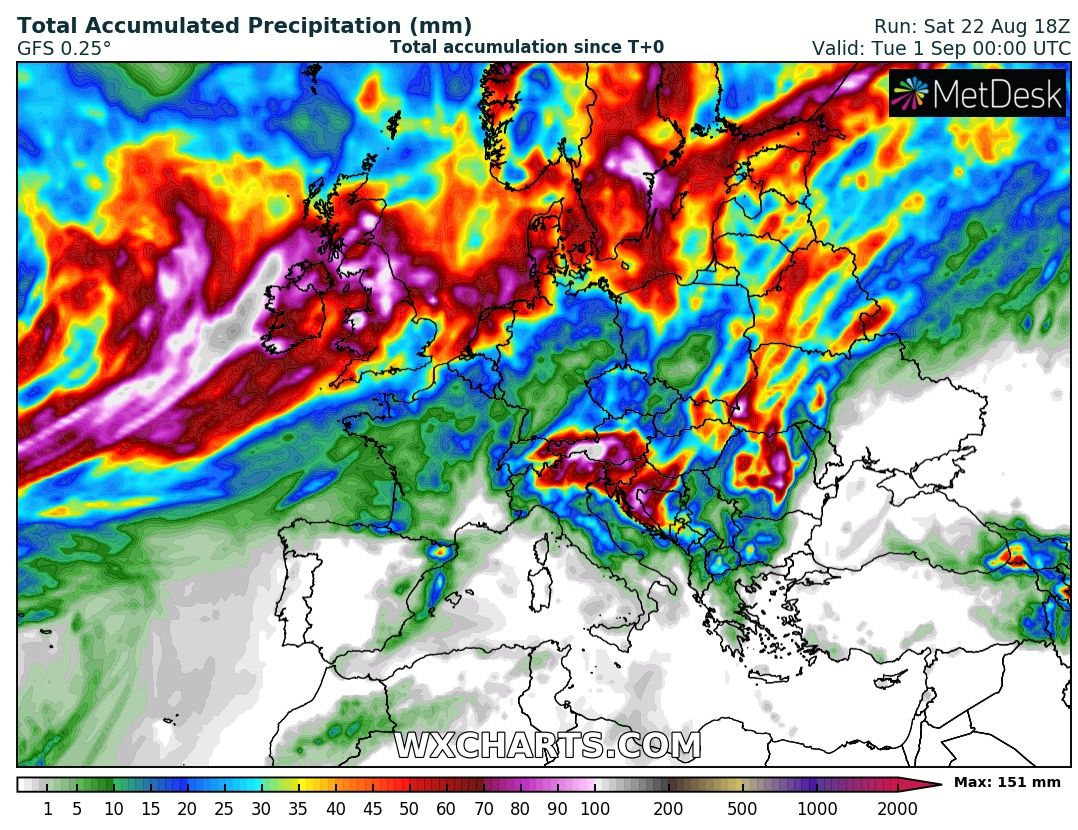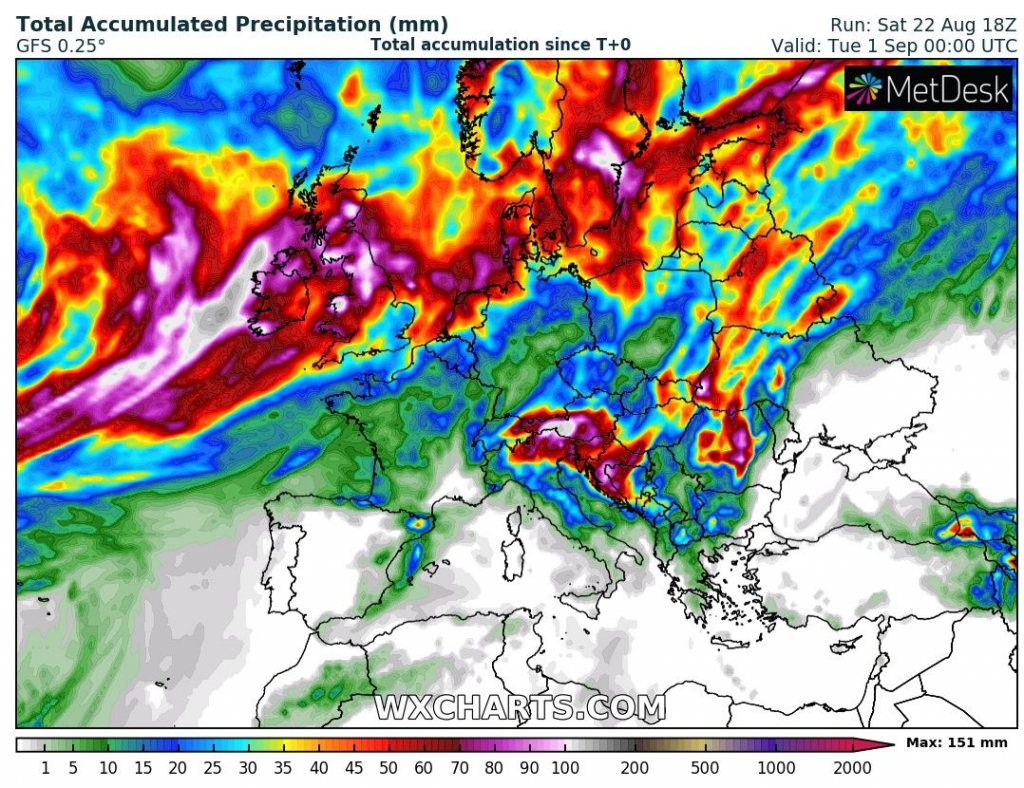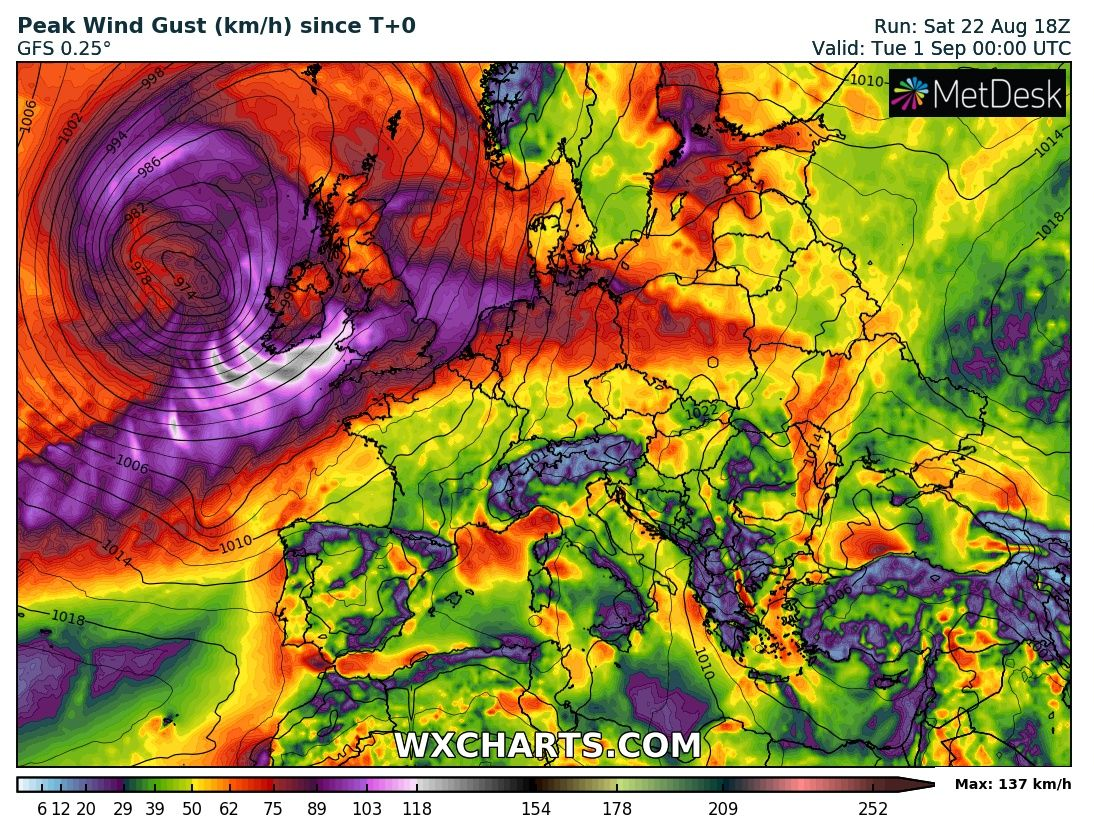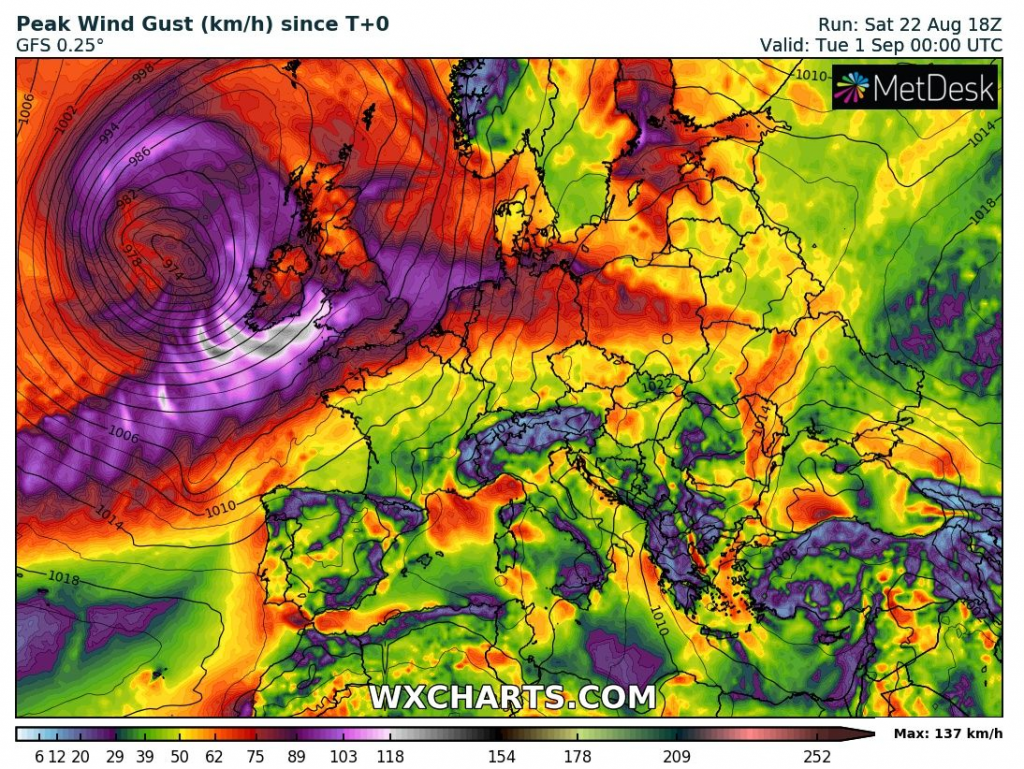 (Visited 43 times, 1 visits today)