Darwin, northern Australia: The highest October daily rainfall since 1880 (in all-time history)
ITCZ (Intertropical Convergence Zone) although hasn´t shifted above northern Australia and still is persisting above Indonesia, with severe storms and deadly floods and landslides, but humidity linked with equatorial cyclonic zone has impact already to northern parts of Australia.
According to watchers.news, Marrara station in north Darwin recorded 177 mm (7 inches) of rain on Thursday, 15. October 2020, morning, in Royal Darwin Hospital has been measured 137 mm (5 inches) and in Darwin airport 113 mm (4 inches).
Previous record was 95.5 mm (3.7 inches) from 1969 or 117 mm (5 inches) from 1880 (modern resp. historic data).
Thanks to La-nina and IOD, very alive cyclone season 2020/2021 is in northern and northeastern Australia expected /https://mkweather.com/2020/10/12/powerful-cyclone-season-in-australia-is-expected-9-15-cyclones-is-forecasted// and first cyclones will arrive according to Bureau of Meteorology, soon, during November-April cyclone season in November.
Until the end of October 2020, any big threats except of local thunderstorms such as cyclones or willy-willy aren´t expected in northern territories of Australia and south of country will still hits cold blasts from the south and dry heatwaves from the north.
Spring cold fronts should be regionally linked with severe winds mainly in Western and Southern Australia.
Lot of precipitation is expected mainly in mountainous regions in East Coast region and severe storms should surprise too deserts in Central Australia.
Infographics: watchers.news, Bureau of Meteorology, wxchart.com: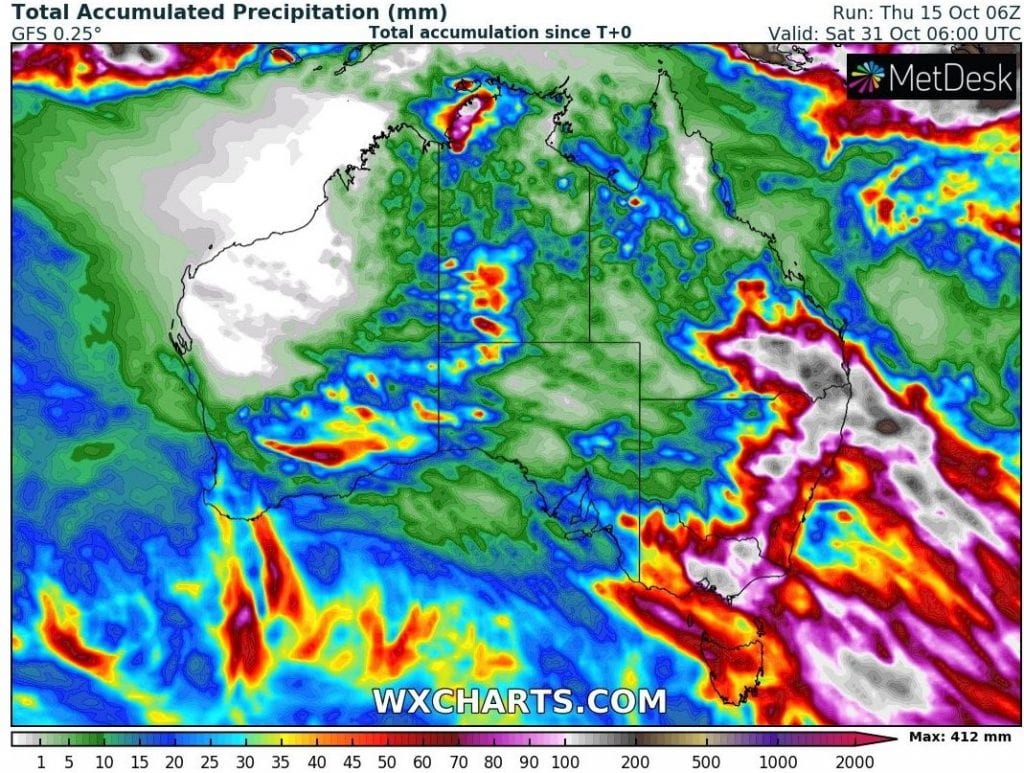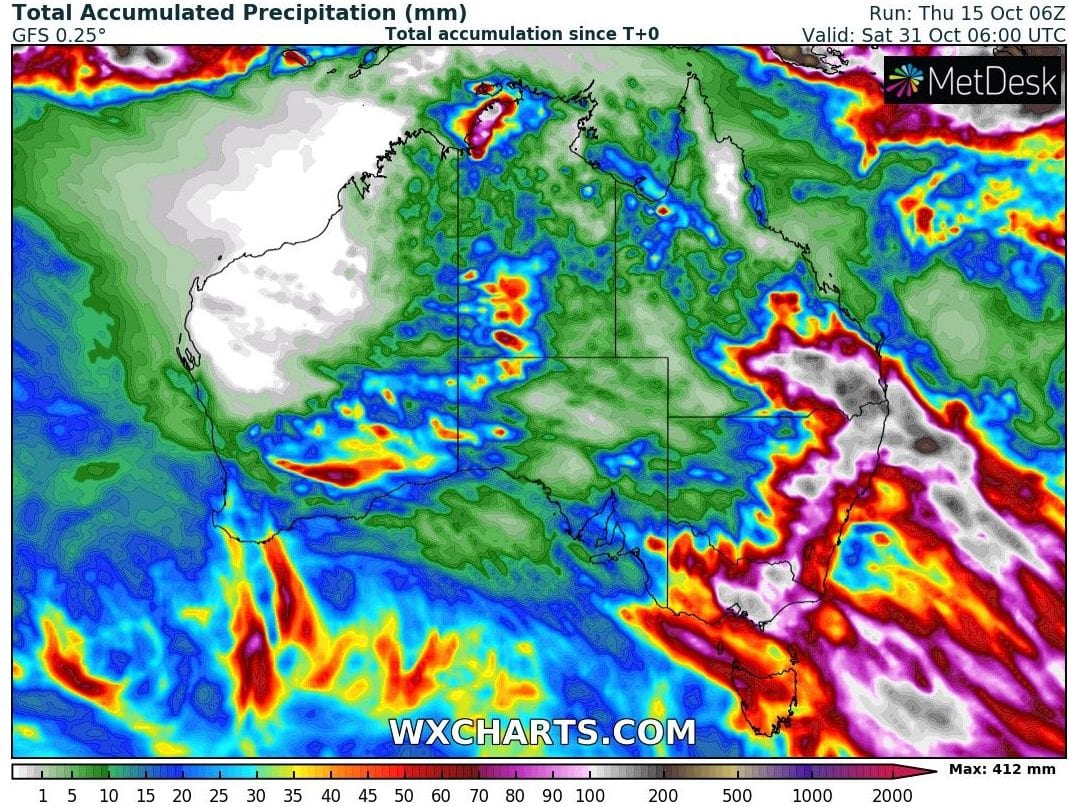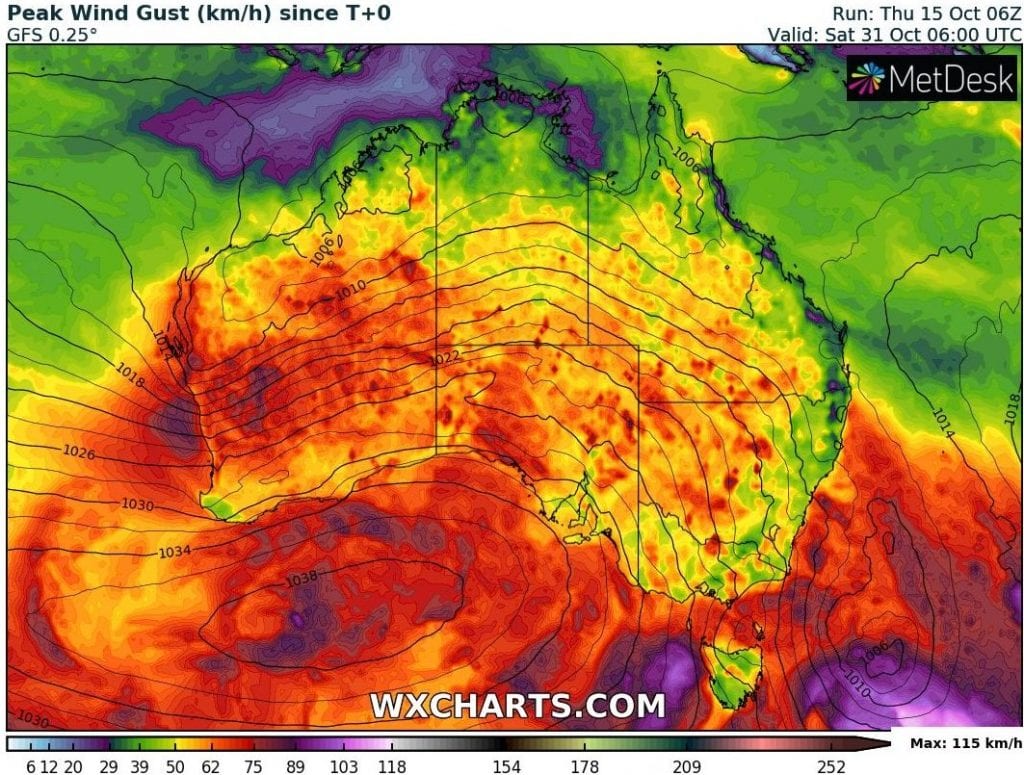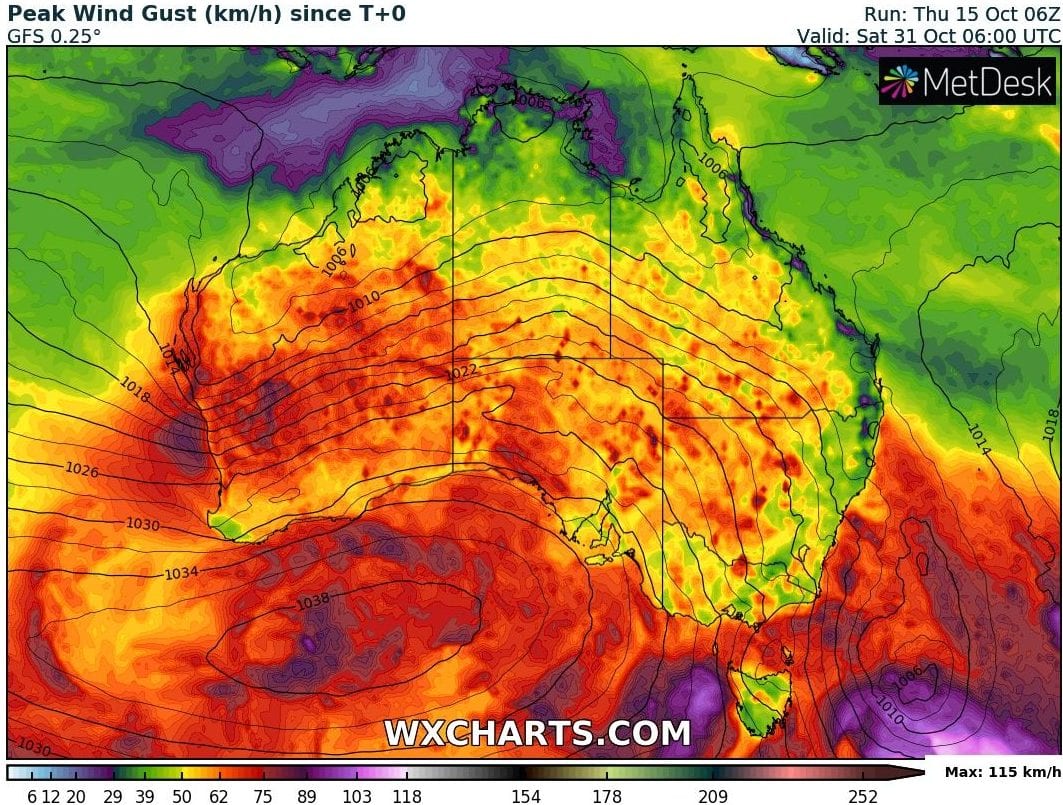 Read more: