Deadly floods hit Florianopolis and Santa Cruz do Sul, southern Brazil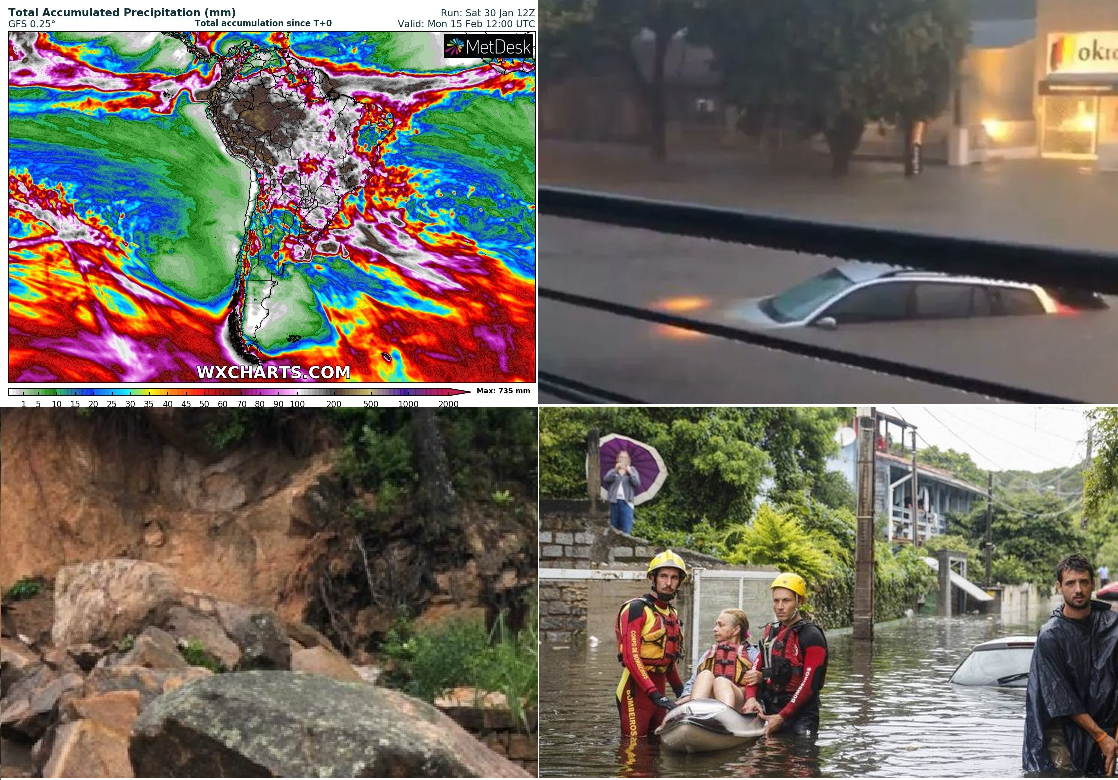 After Belo Horizonte and Sao Paulo /https://mkweather.com/2021/01/25/extreme-storms-and-floods-hit-belo-horizonte-sao-paulo-brazil//, extreme stroms with floods have shifted above southern Brazil and Amazon.
In southernmost parts of Brazil, Santa Katarina province, deadly floods in Florianopolis and Santa Cruz do Sul killed several people after 6-hour rainfall up to 104 mm.
Some regions reported landslides, too.
Streets of the cities immediately ended under water, in some places higher than 1 meter.
According to the newest predictions, the strongest rainfall is until 15. February expected in Amazon, Peru and Ecuador, with possibility of flash floods in Rio de Janeiro and Sao Paulo region, too.
Weather of Summer 2020/2021 in South America is in big part affected by La-nina pattern.
Despite of colder conditions across Southern Hemisphere /https://mkweather.com/2021/01/24/antarctica-set-to-coldest-january-since-1978-southern-hemisphere-hasnt-been-so-cold-almost-10-years//, all-time temperature record was reached in Patagonia before a week /https://mkweather.com/2021/01/24/extreme-hailstorms-hit-argentina-patagonia-with-all-time-record-438c//.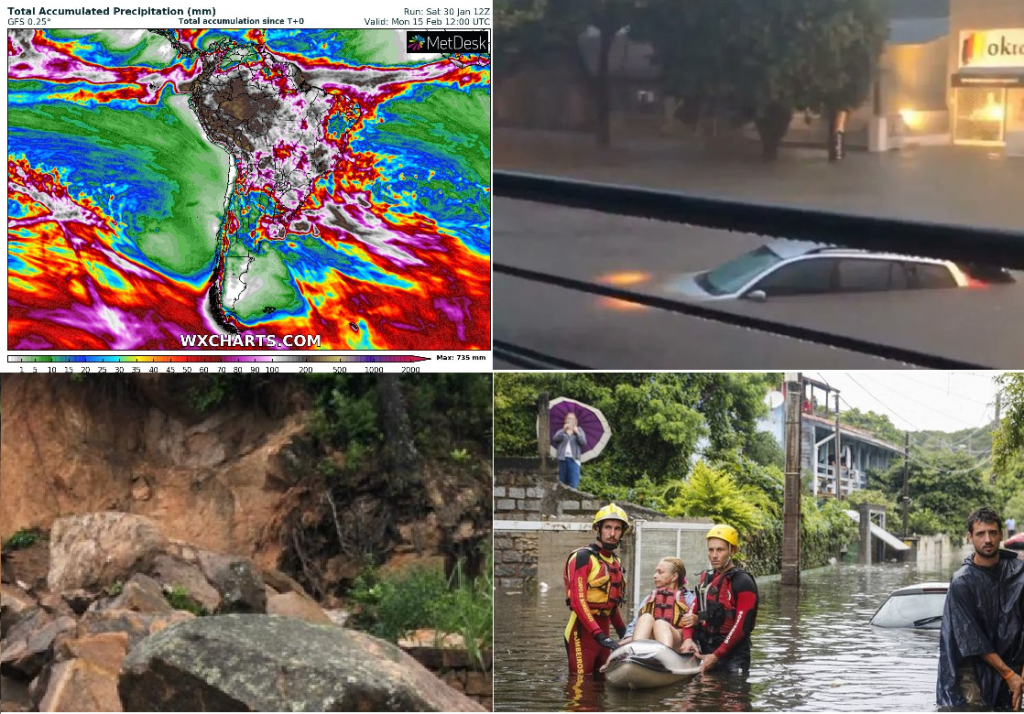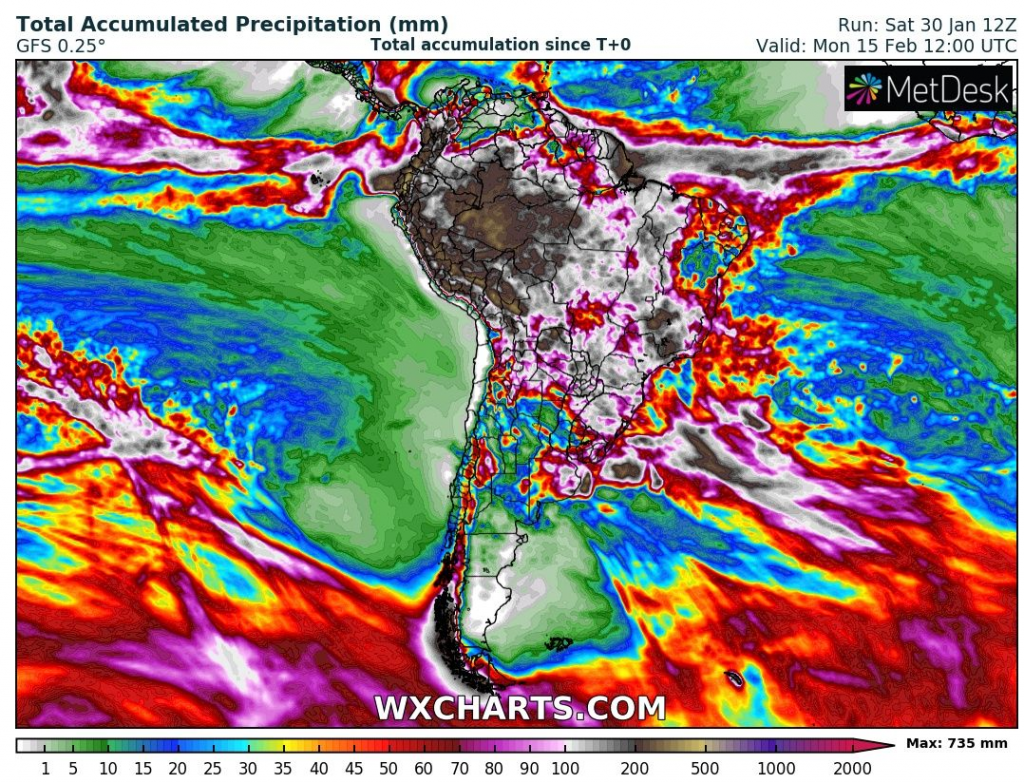 Read more:
(Visited 24 times, 1 visits today)