Europe hits 15-day coldwave, the worst winter is expected again in Poland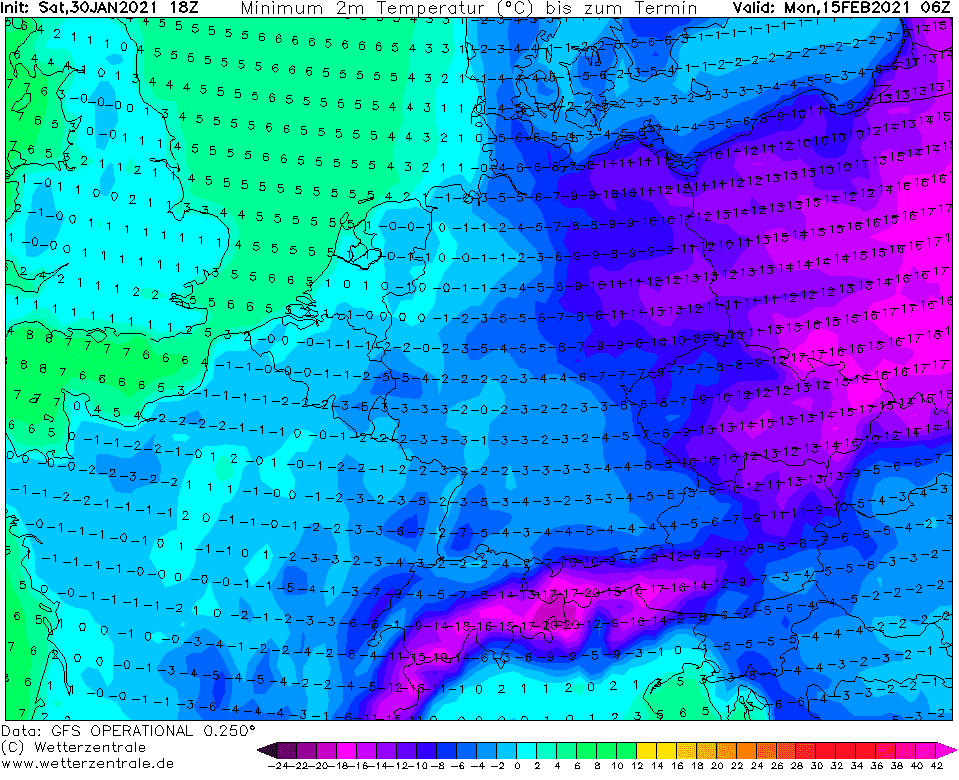 As we mentioned in previous articles /https://mkweather.com/2021/01/28/winter-should-be-strong-until-20-feburary-then-finally-early-spring/; https://mkweather.com/2021/01/29/the-ecmwf-sees-an-extreme-siberian-blast-between-8-15-february-2021//, severe winter conditions should persist in parts of Europe during long period, between 5.-20. February 2021.
Outputs of GFS until 15. February promises at first very cold mornings 31. January and 1. February 2021 and then unbelievable long and anomalously cold wave between 6.-15., maybe up to 20. February or longer!
Interesting is, that according to the newest, but too series of older runs, the strongest winter in Central Europe is expected for Poland, where extreme winter conditions arrives the soonest.
Then, extreme temperatures floods Germany, Slovakia, Czechia, Austria, Switzerland, and for a time Benelux, France or British Islands!
It appears for a long period, when some station in basins and valleys (or lowlands) in Central Europe will reach -20°C or lower, in extremely cases below -25°C, with possibility of absolute TOP temperature of the winter around -30°C!
It will be interesting to watch, if -29,7°C from Biebrzy, Poland, 19. January 2021, will be overcame, or not /https://mkweather.com/2021/01/19/surprising-night-in-poland-biebrzy-297c//.
Just over Poland will be anomalies of temperature from long-term averages the strongest (in Central Europe), but extremely winter hits too Scandinavia and Eastern Europe excluding southernmost parts.
In Balkan, Italy and the Spain, cold air should hit mainly in northern regions, or in later phases of coldwave.
Sunday´s and Monday´s frosts in Carpathian and Alpine region will be watched and forecasts for the second, third and fourth pentade of February will be on Mkweather furthermore updated.
Sunday and Monday morning /wetterzentrale.de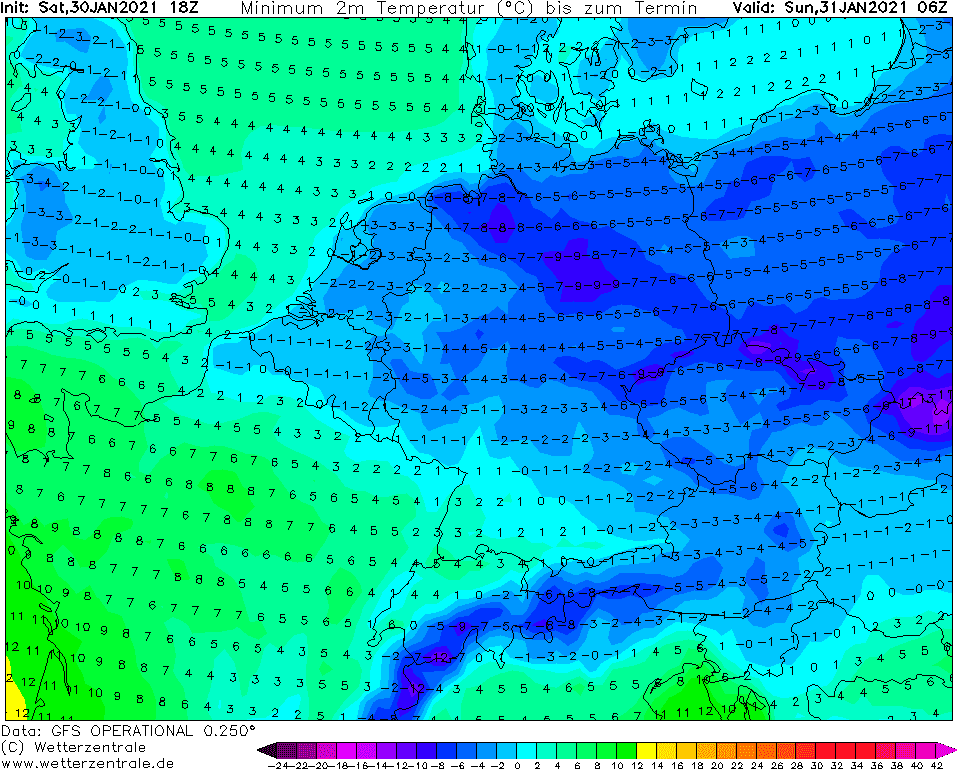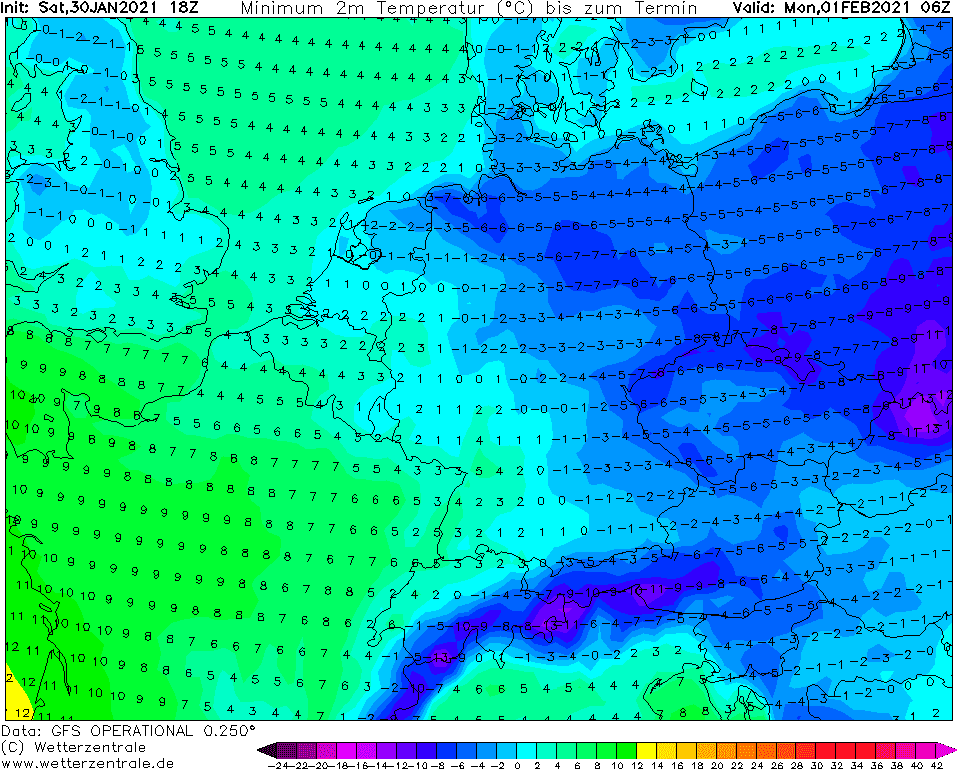 10 days between 6.-15. February /wetterzentrale.de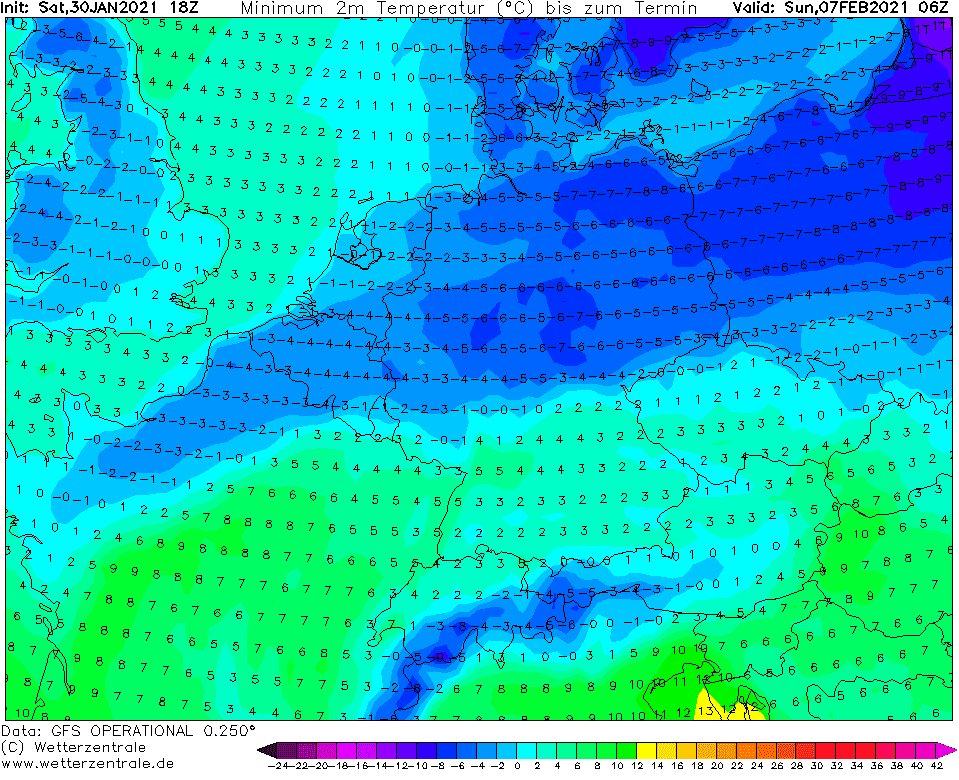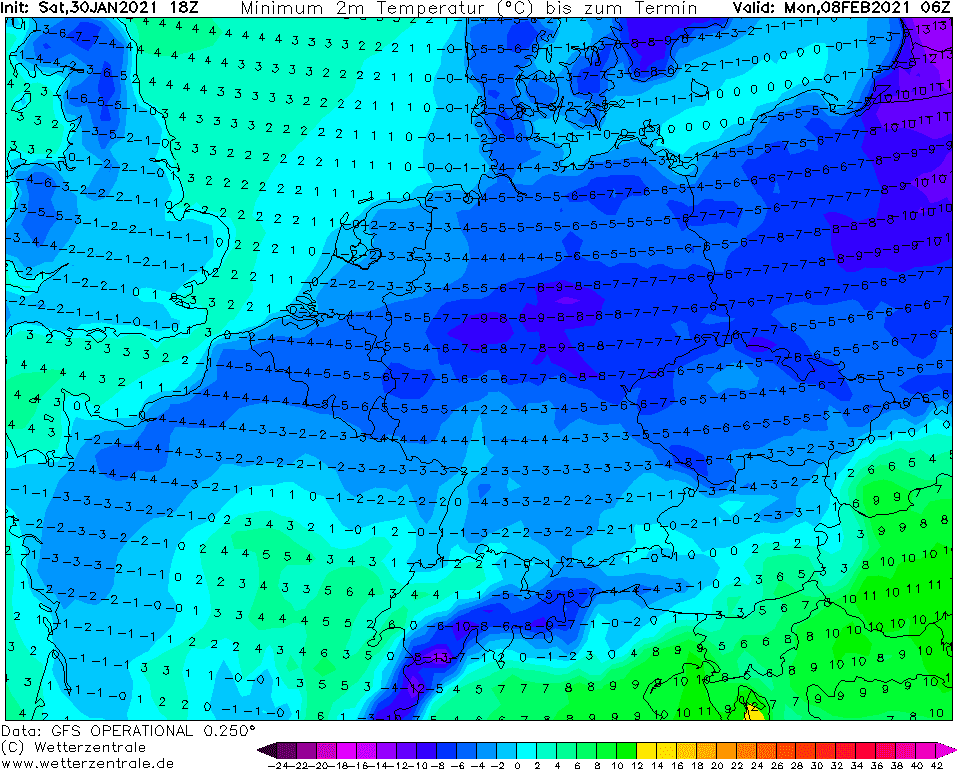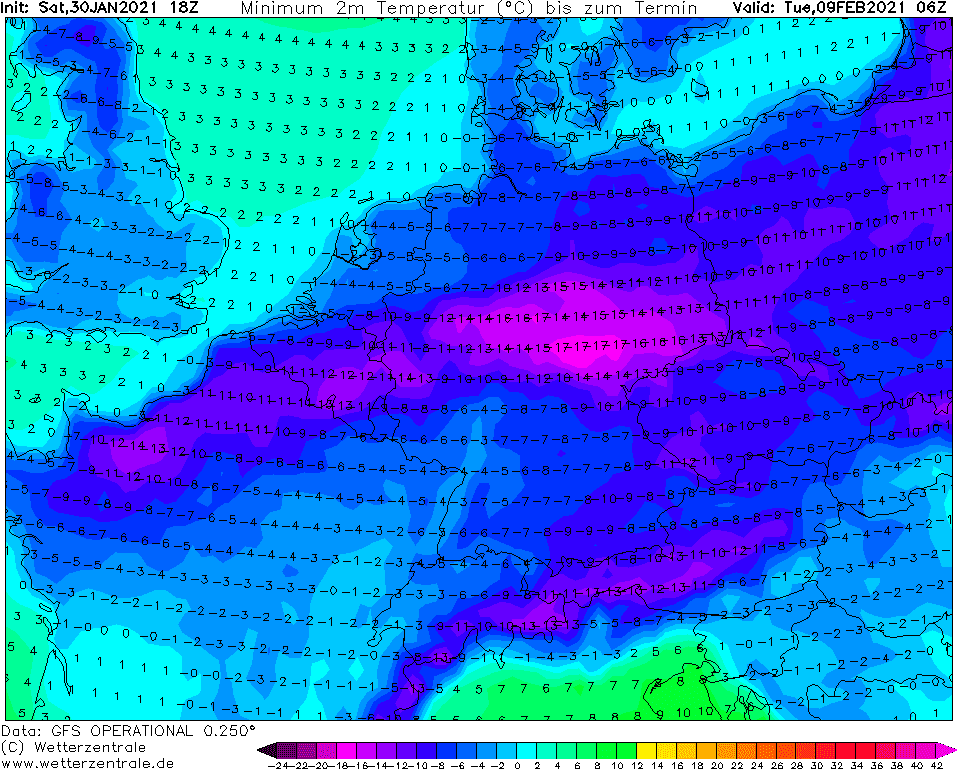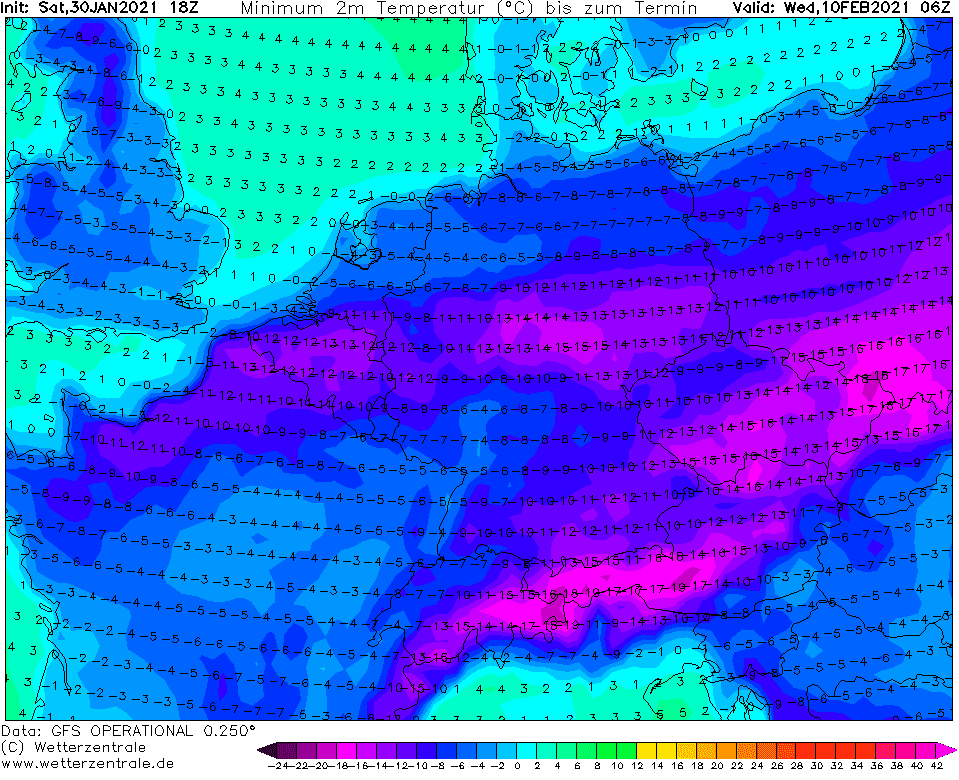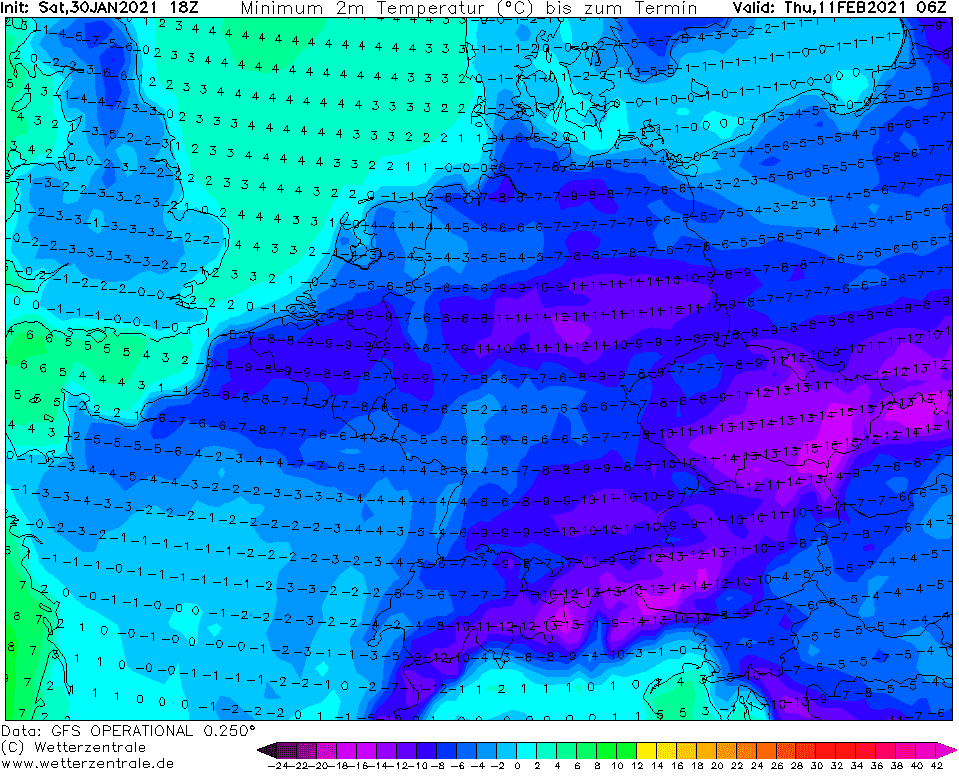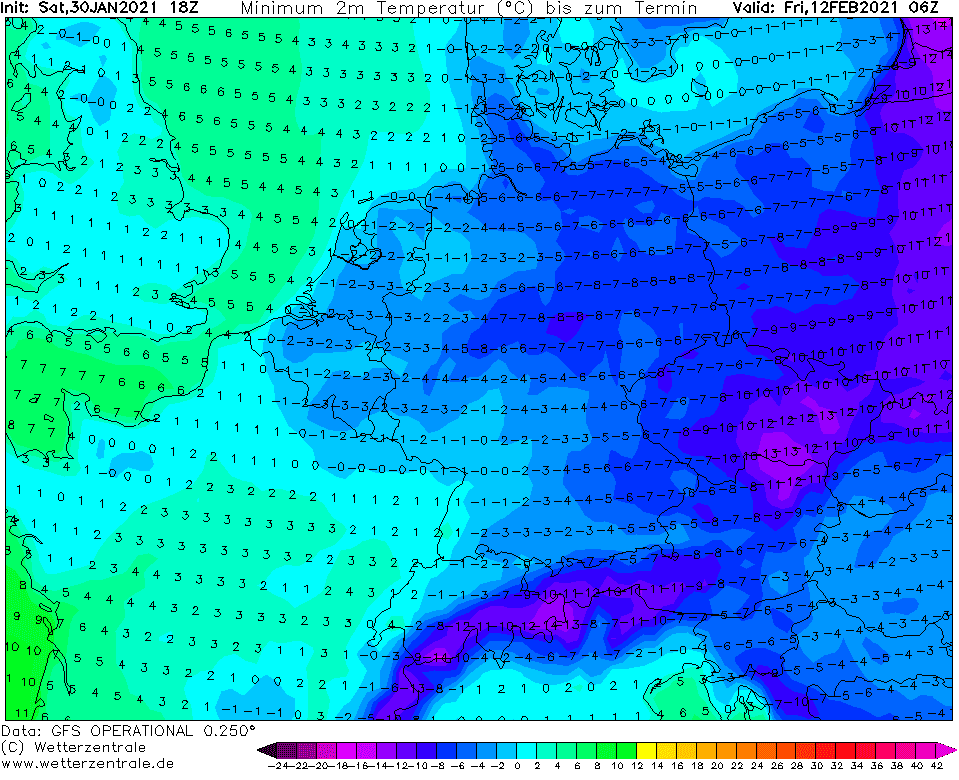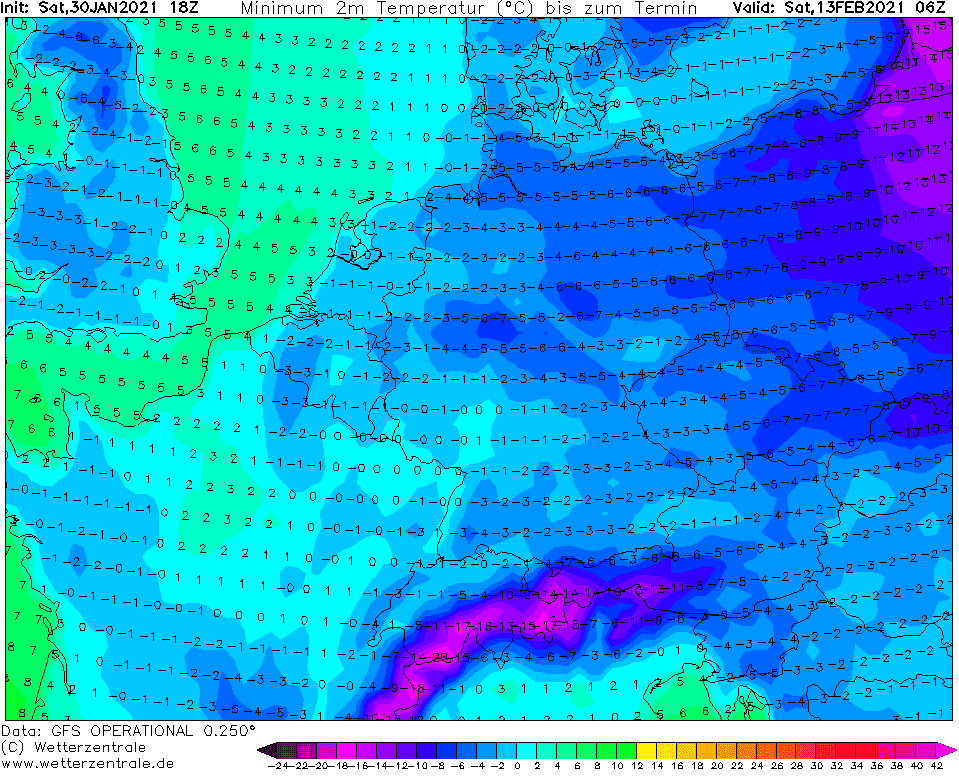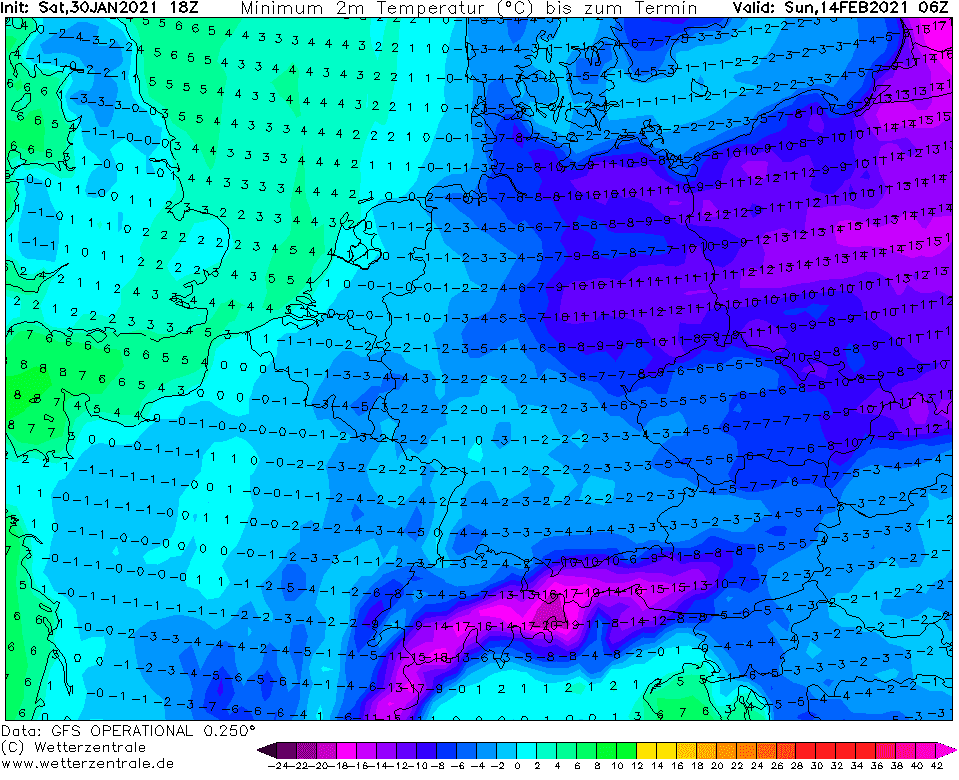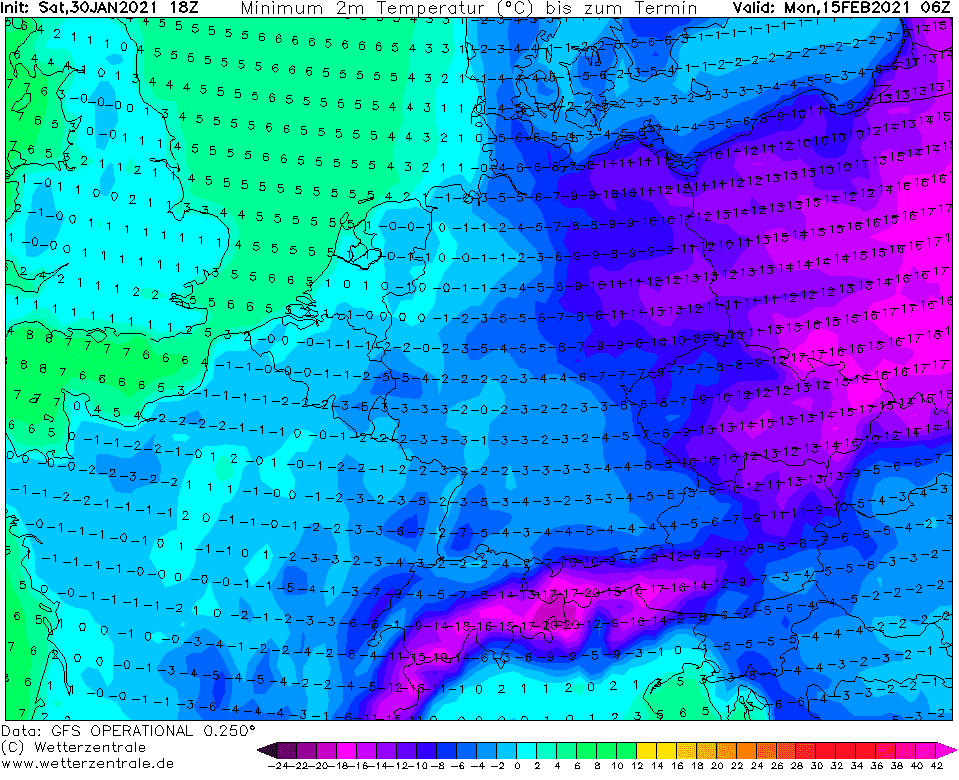 Read more:
(Visited 247 times, 1 visits today)