Meanwhile at the weekend, all eastern-half of US is fighting with severe storms linked with remnants of hurricane Laura and powerful cold front, linked with windstorm over NE coast of Canada, big September temperature shocks are prepared for parts of North America.
After hurricane Laura, hot and humid air floods southern US with powerful storms from Texas to Tennessee and Florida on Sunday. Storms with cold front has brought powerful winds and rain to Great Lakes area and parts of Midwest and Northeast during last 48 hours.
At the start of September 2020, little coldwave will come to parts of West, Midwest and Southwest expect of California, even with snowing in Rocky Mountains.
Till 5. September, advection of extremely hot air will quickly recover over West and Southwest and in eastern-half of Canada and Midwest, and gradually Northeas, Mid-Atlantic, but too South a big Arctic blast comes in the same time.
While in California and parts of Southwest, fire season will be continuing and fires could expand in air mass 12°C above temperature long-term average, in eastern-half, first ground frosts, in Great Lakes area even first significant frosts of autumn 2020 could appear around 8. September.
After hurricane Laura, many Americans can alive a temperature shock.
T850 hPa anomaly and T850 hPa over North America on 8. September 2020 /wxcharts.com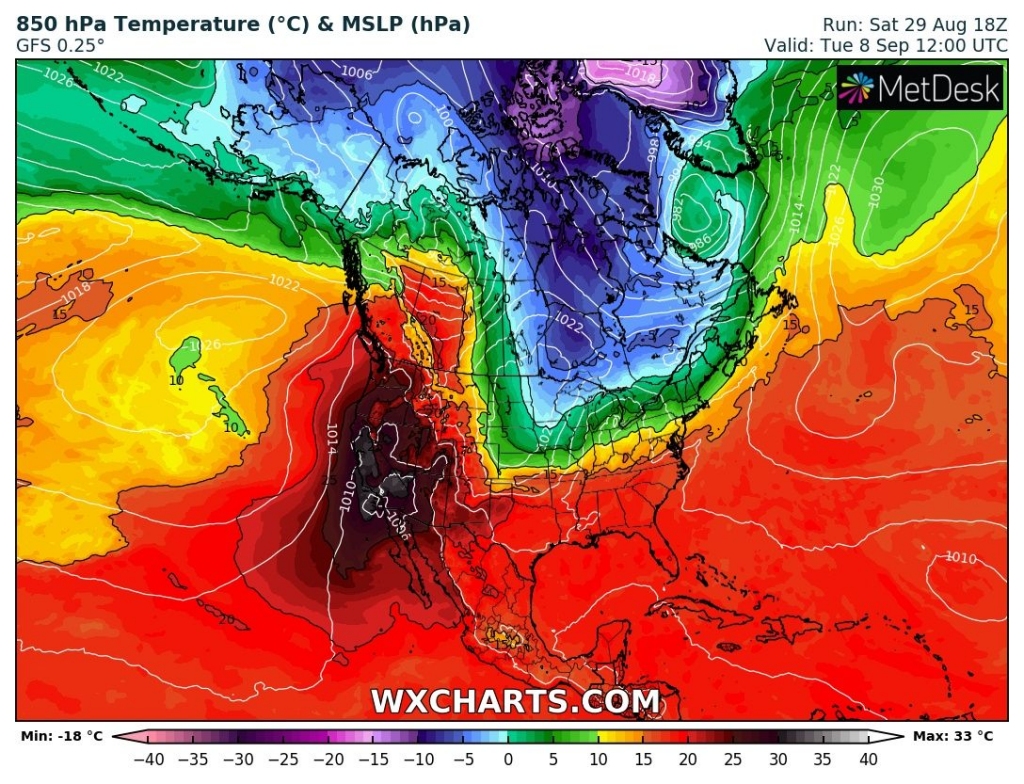 Accumulated precipitation and Maximum wind gust during next 16 days /wxcharts.com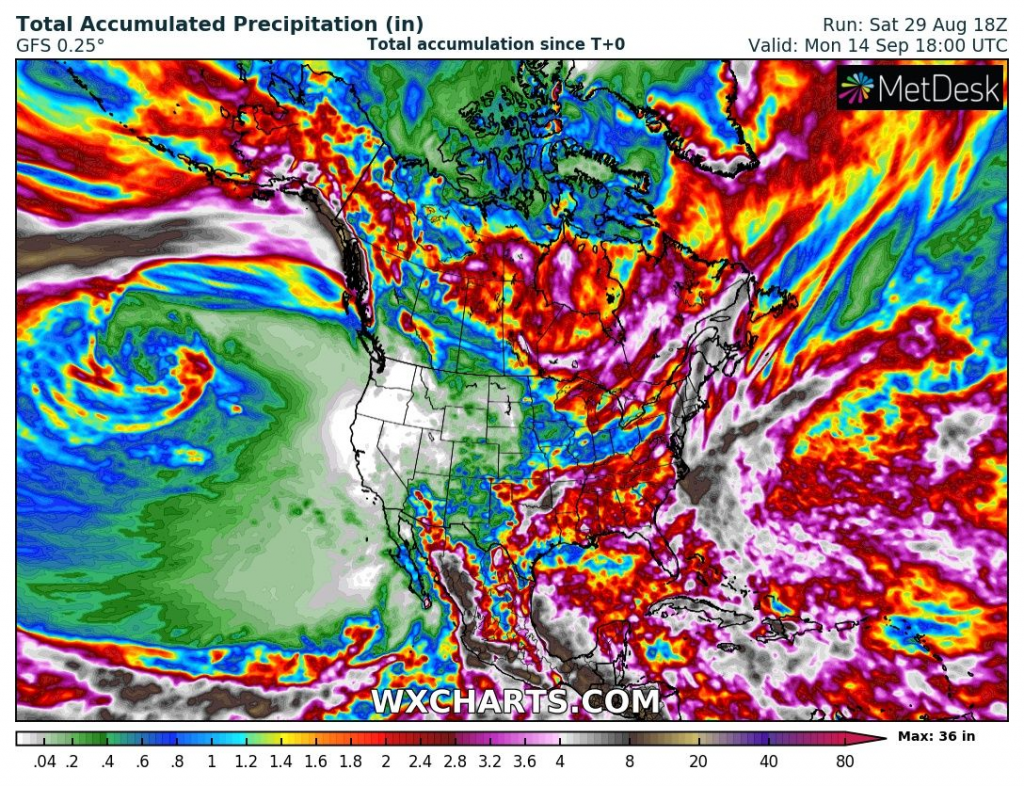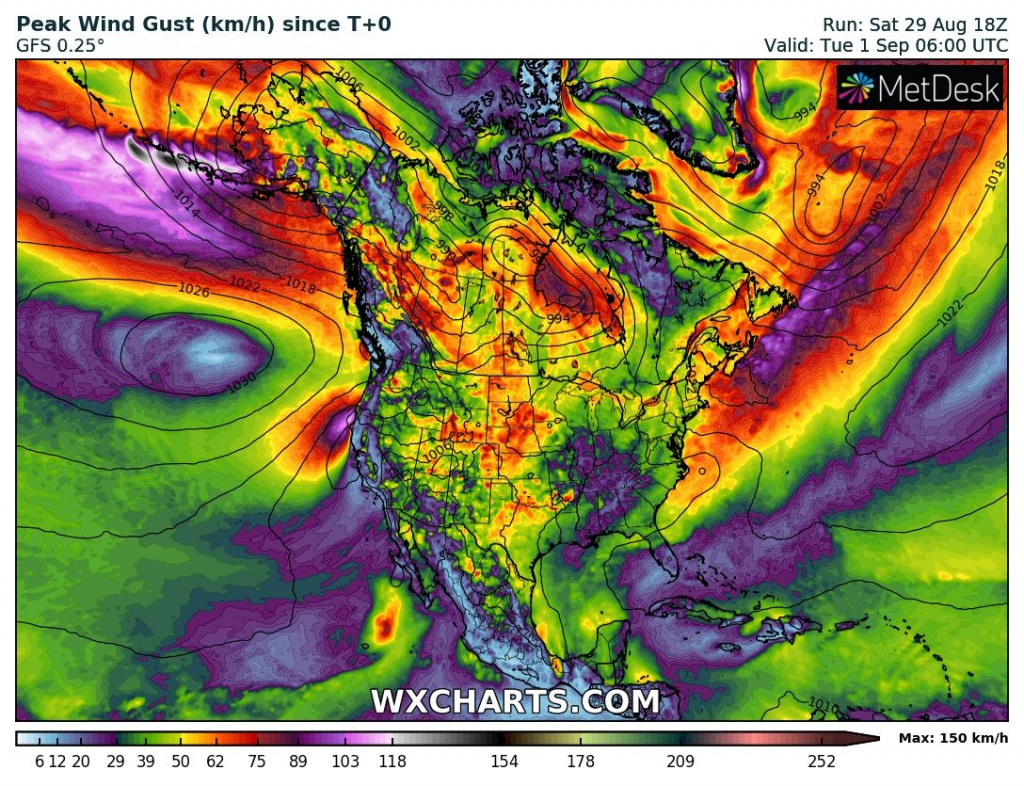 Mkweather warnings for Sunday, 30. August 2020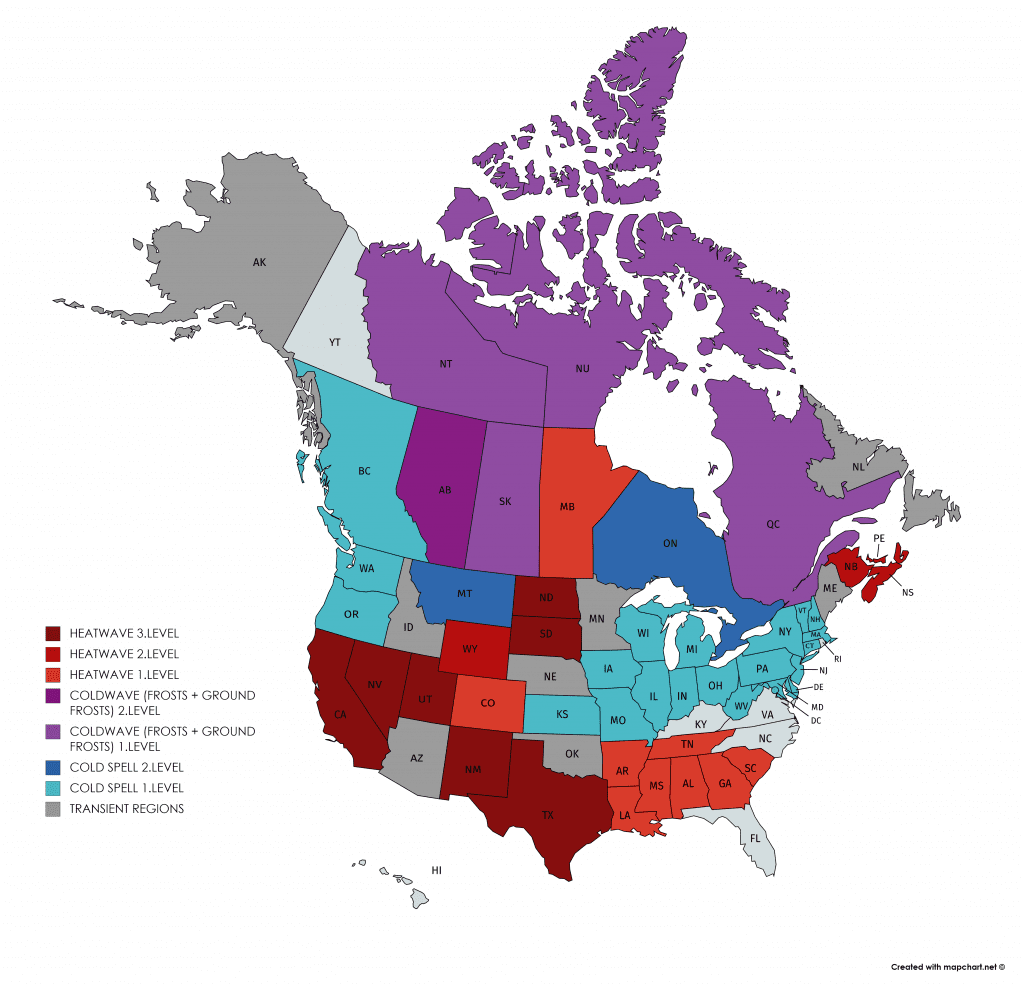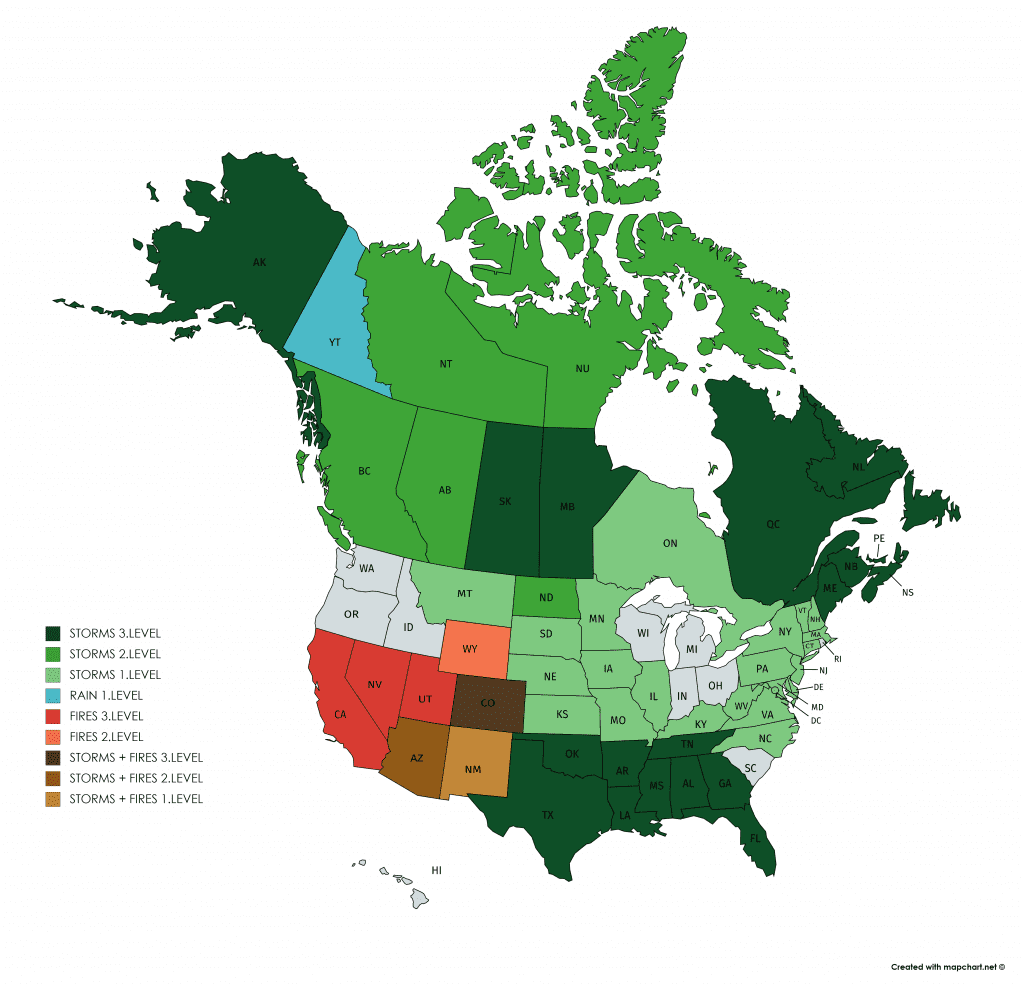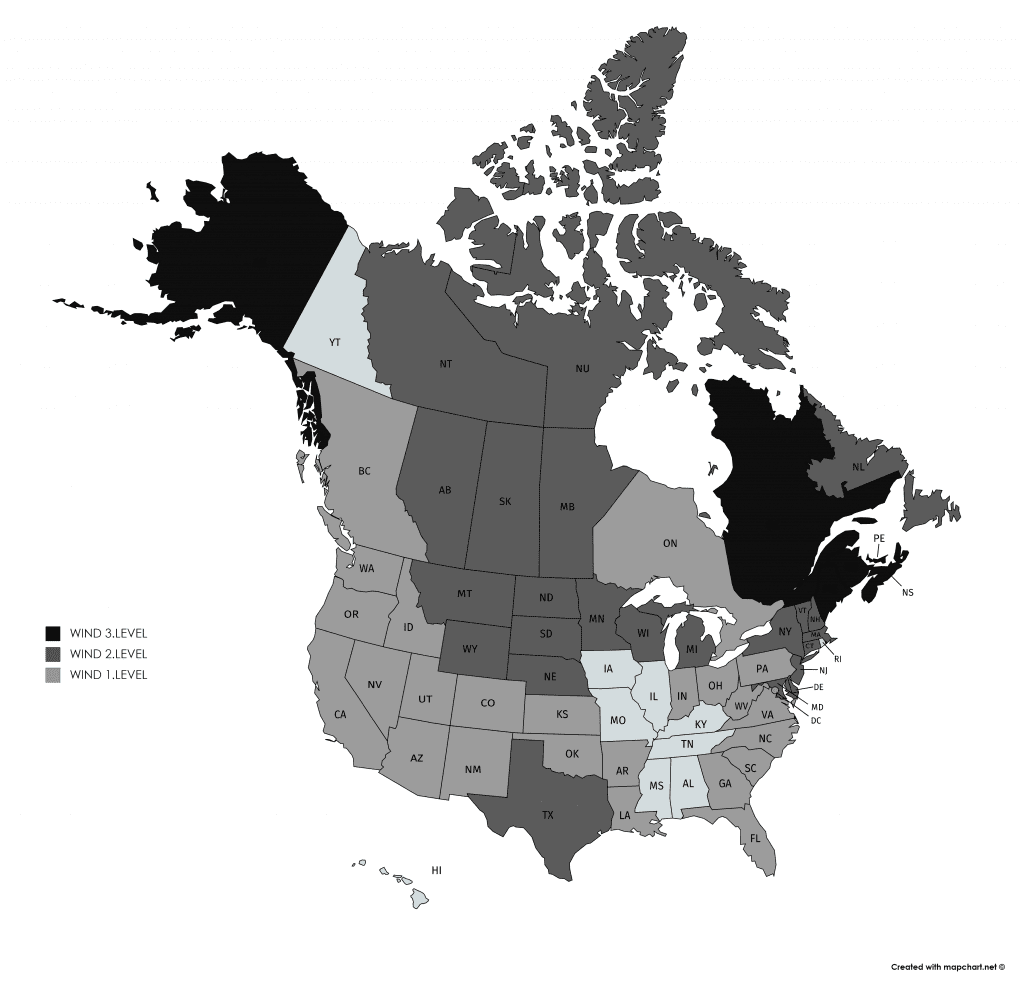 (Visited 64 times, 1 visits today)