While in northern Australia, remnants of tropical system are bringing storms and in Alice Springs, central Australia is thanks to storm activity "extremely cold", with maximum only +18°C (30°C below all-time December record), Queensland reports severe storms, and southeastern parts of the most populated region in Australia, around Melbourne, reports maximum temperatures only +19,6°C, extremely hot continental air has been pushed from central and western Australia to southwest – above Perth region, with extreme high maximum temperatures above +41,1°C.
According to ECMWF long-term forecasts, tropical activity will be strengthening during next 4 weeks above western and northern Australia, what should cause similar weather patterns over Australia – stormy north and east, colder southeast and extremely hot southwest.
Tropical activity is forecasted during next days in othern parts of Southern Hemisphere, too /https://mkweather.com/2020/12/24/tropical-threats-again-in-philippines-vietnam-cambodia-thailand-malaysia-myanmar-india-and-sri-lanka/; https://mkweather.com/2020/12/24/tropical-system-hits-madagascar-mozambique-zimbabwe-zambia-and-malawi-videos-of-floods-from-mozambique-zimbabwe-and-dr-congo-december-2020// and thanks to La nina, its above average.
The most serious weather risk remains during next weeks mainly in Queensland, and parts of Northern Territory, northern Western Australia and New South Wales thanks to expected severe storms activity (haven´t to be a tropical storms).
Heatwaves and wildfire risk therefore, will be more limited to parts of southern Western Australia and South Australia.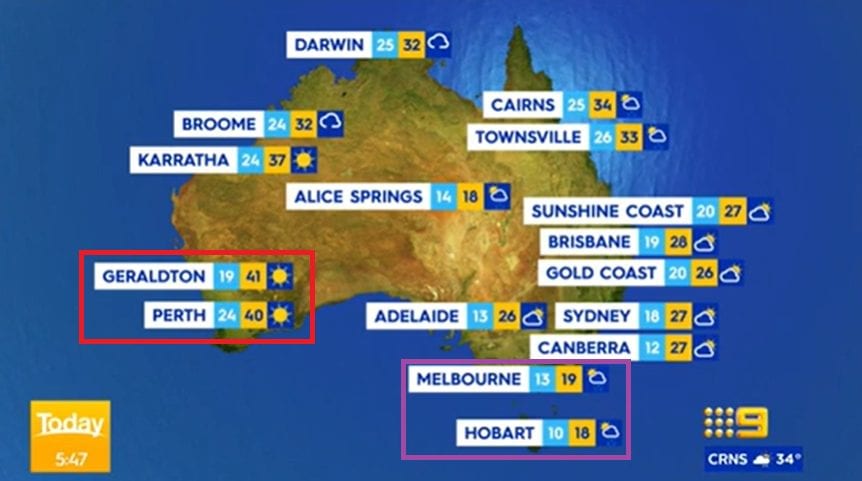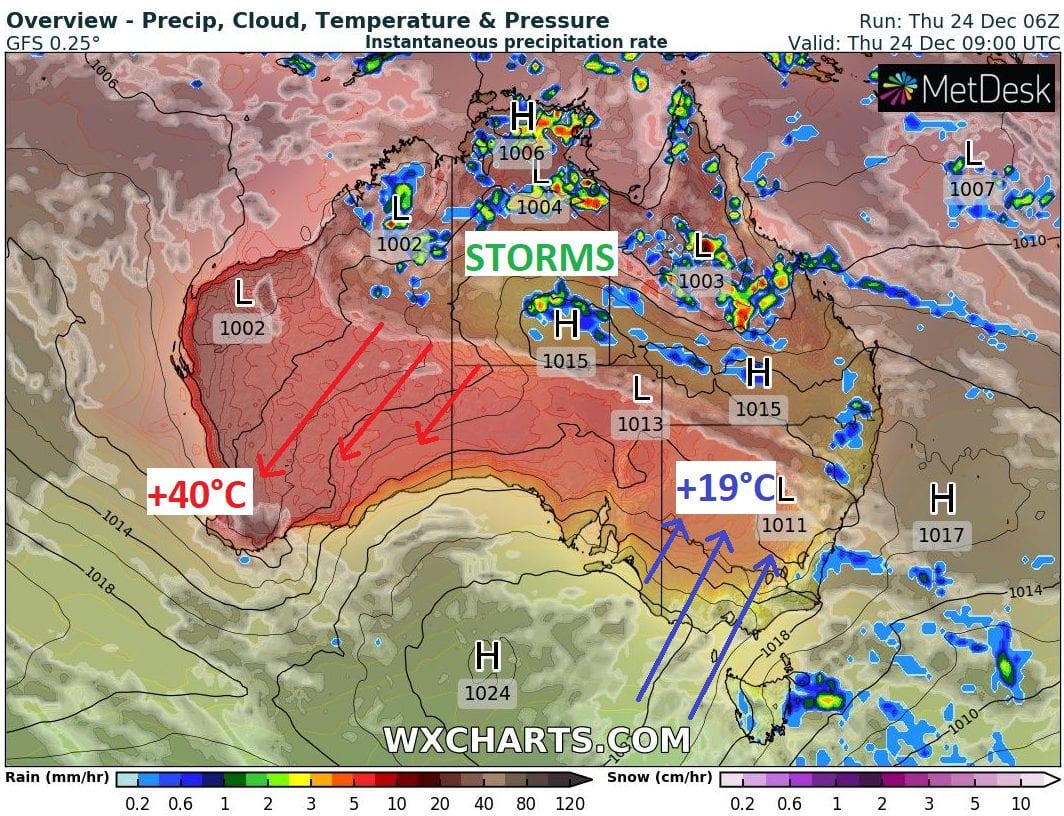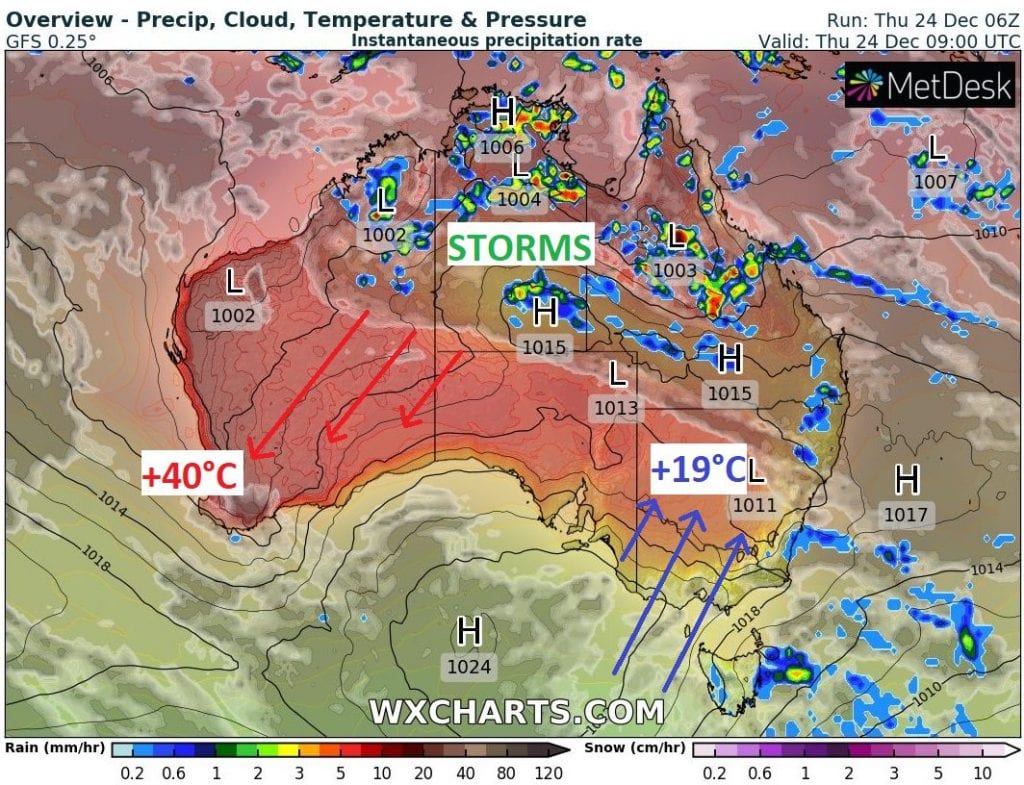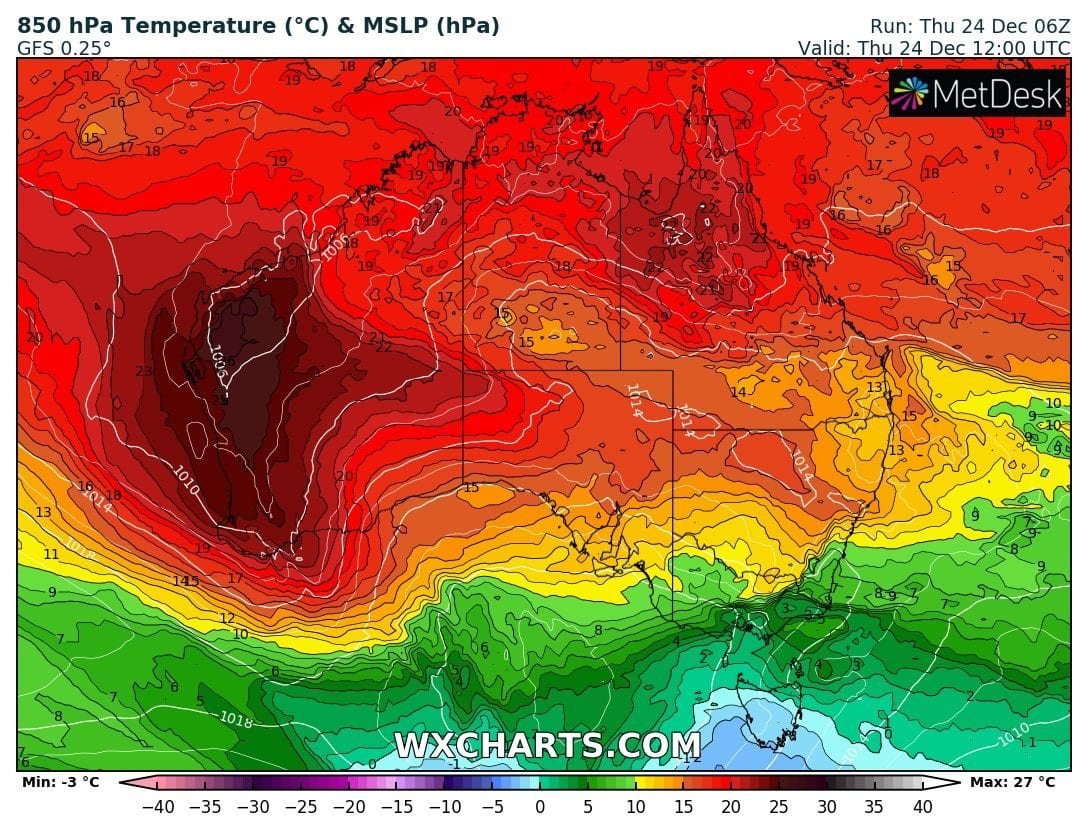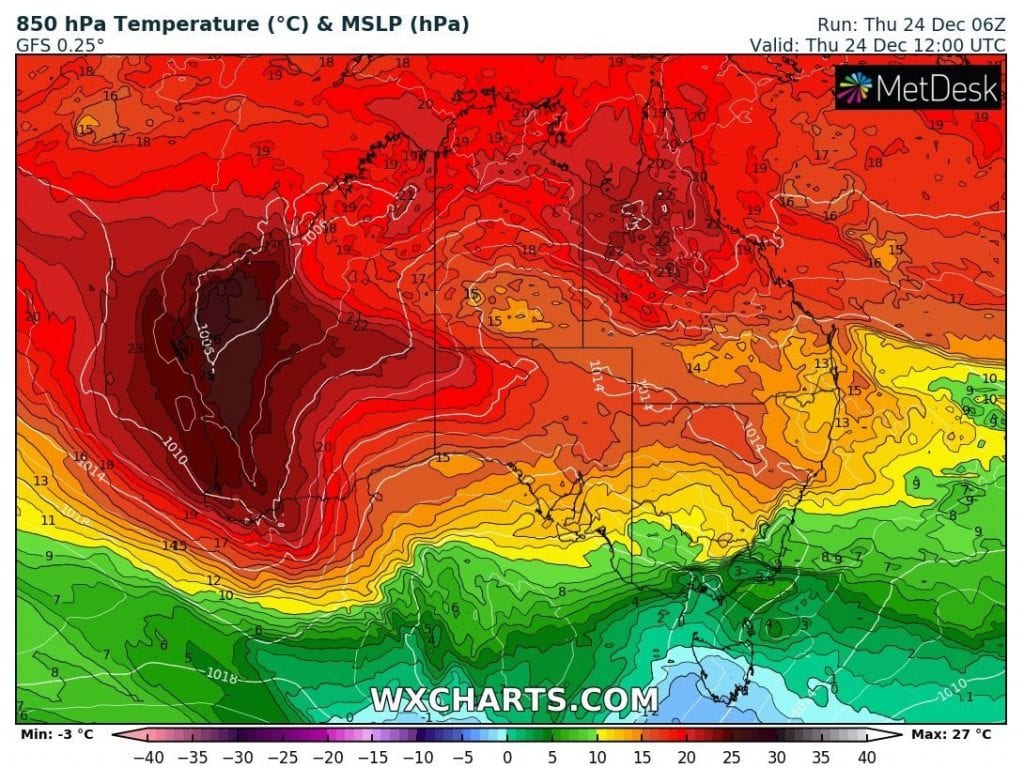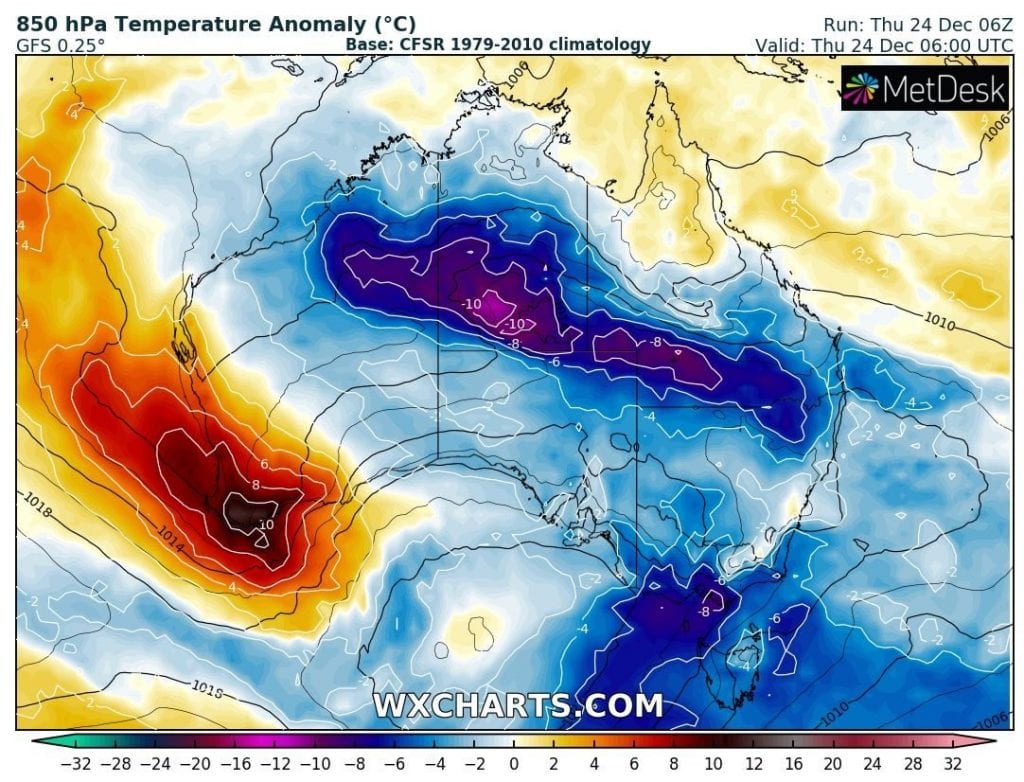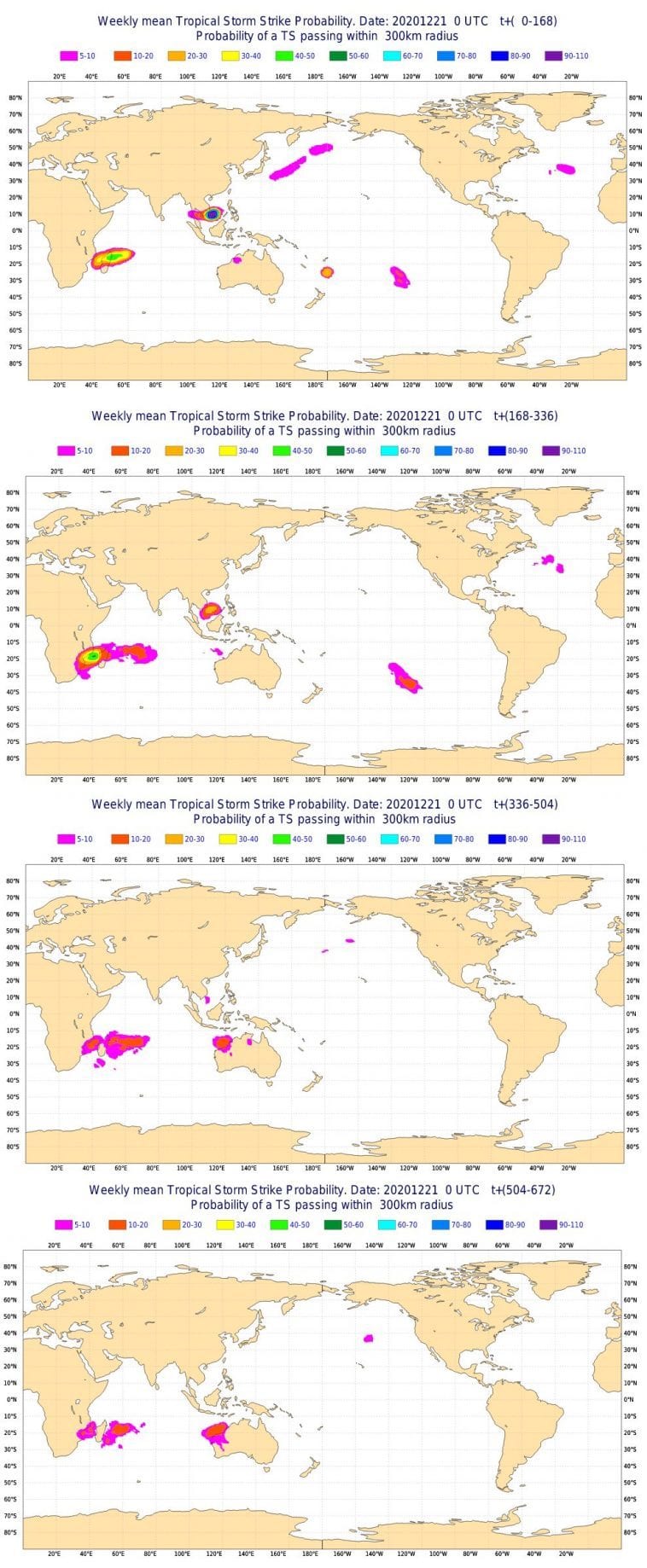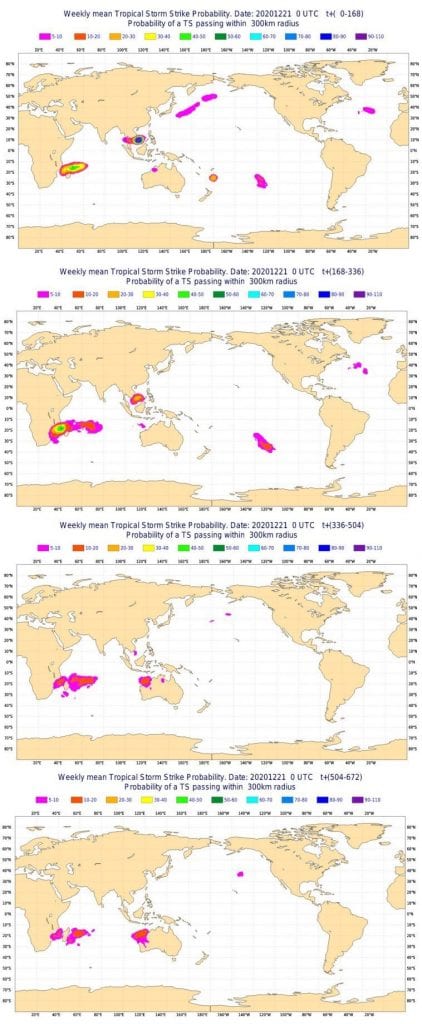 Next interesting outputs for Australia /wxcharts.com: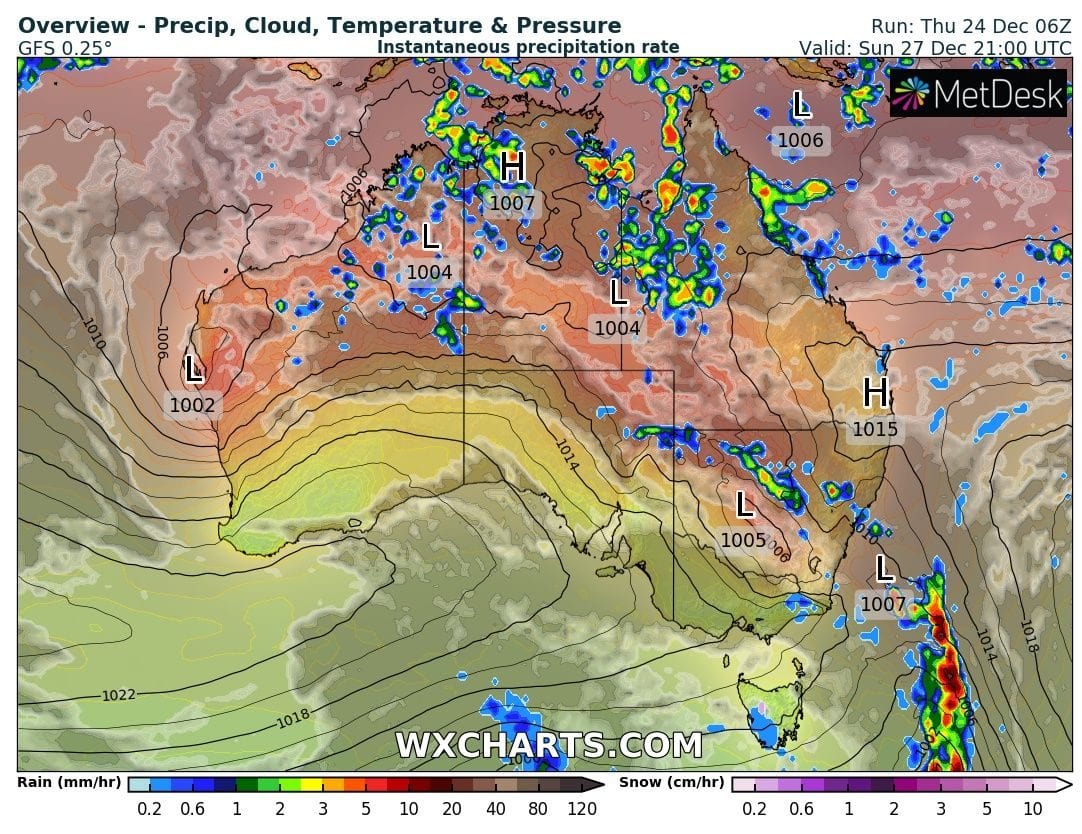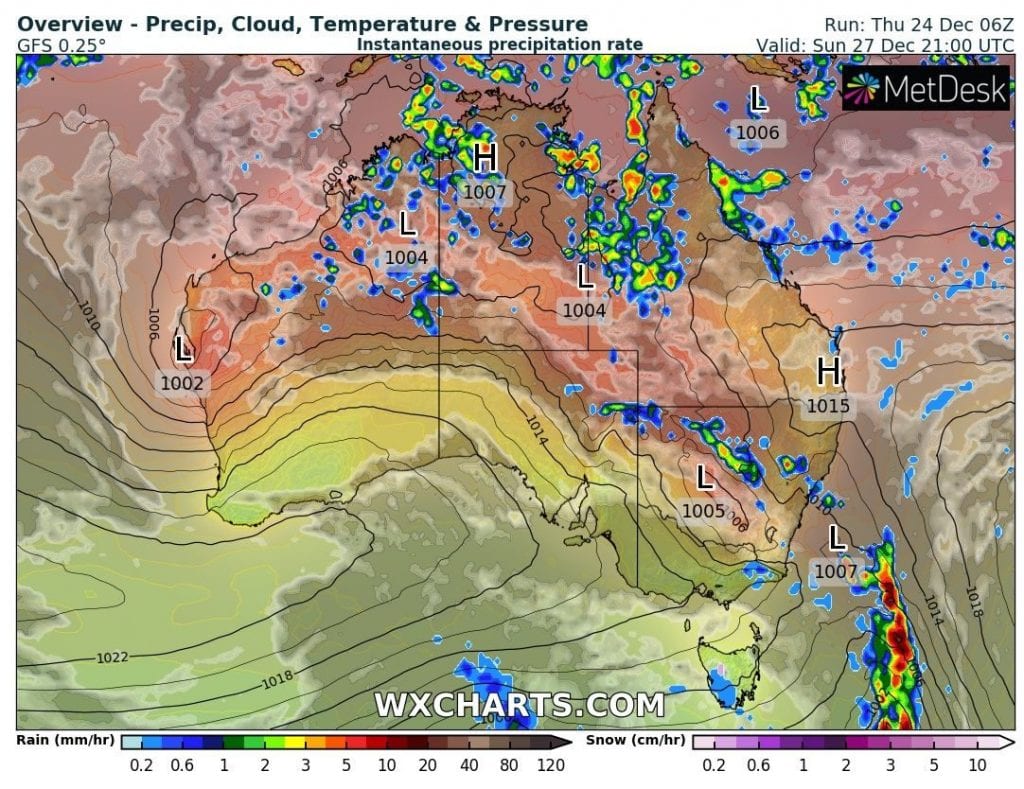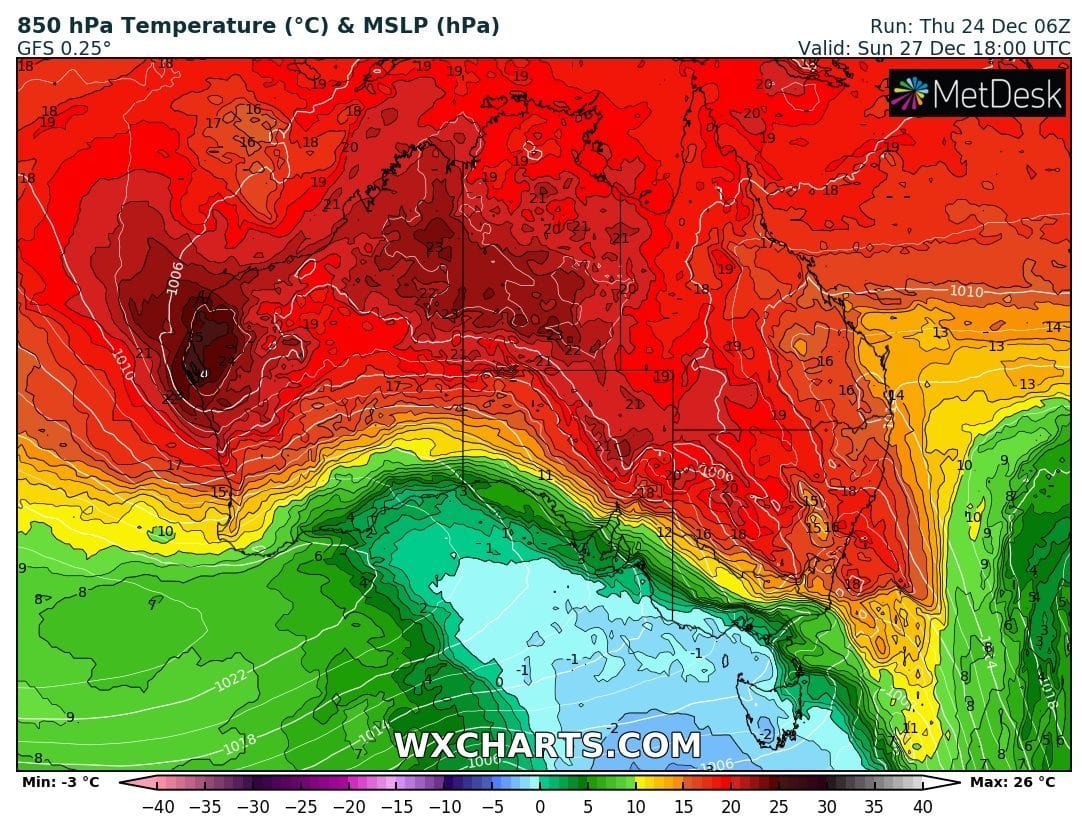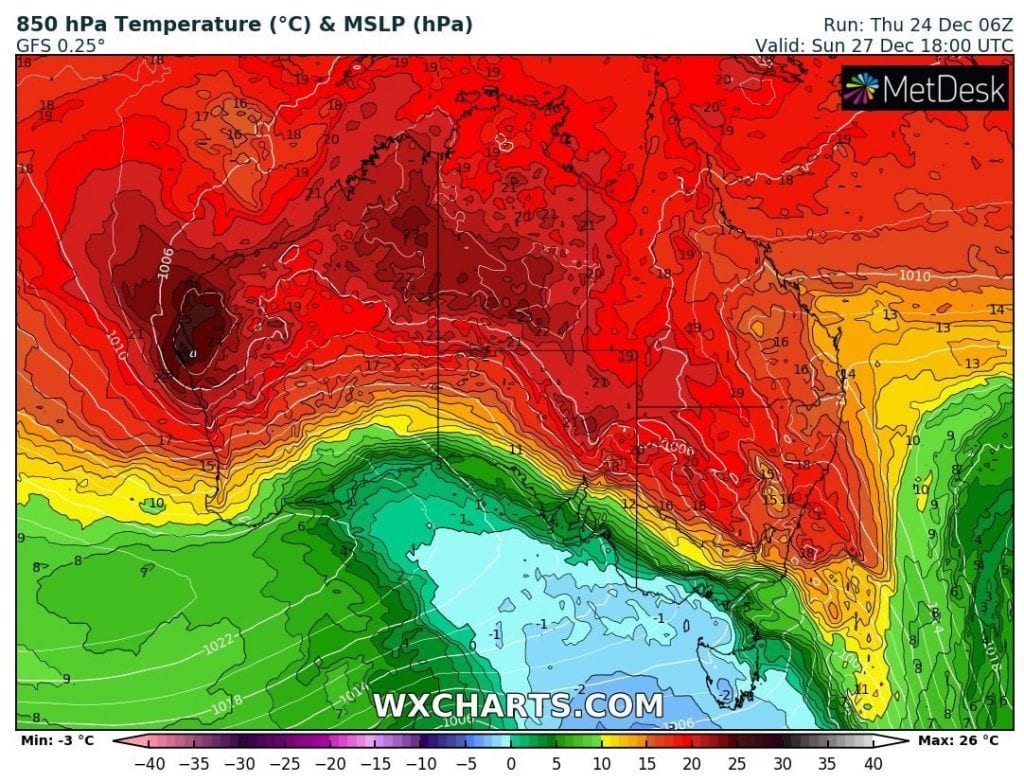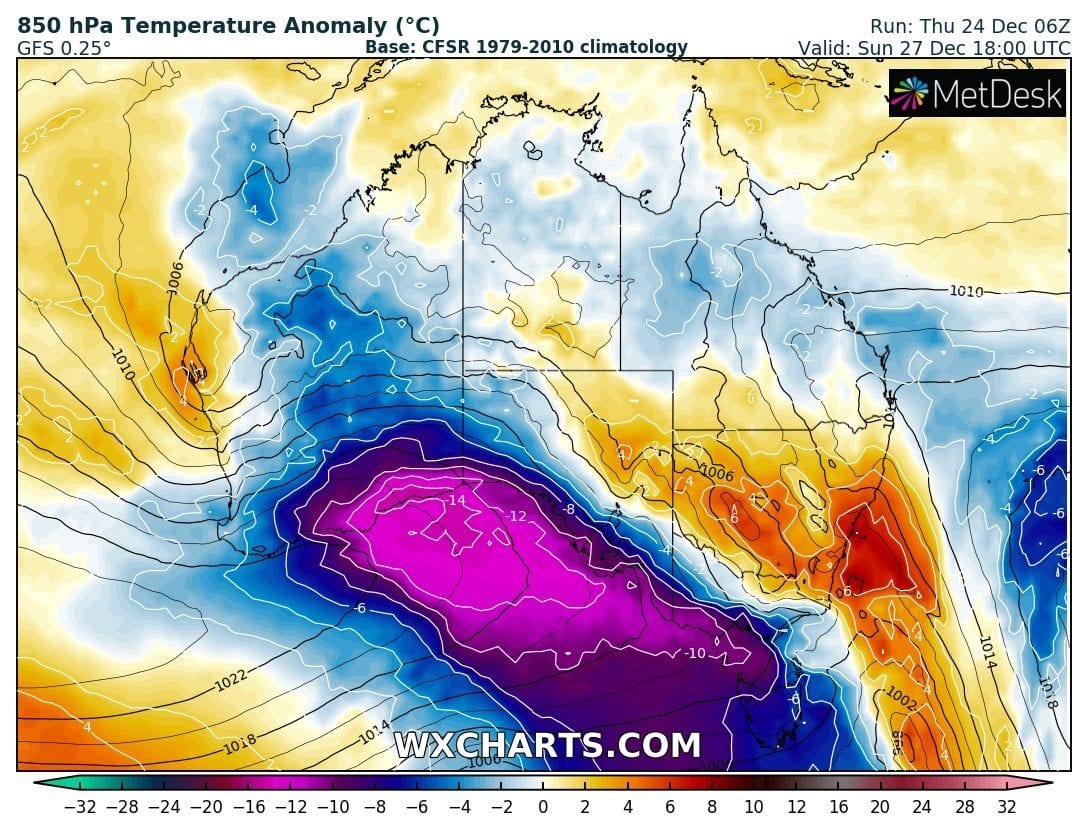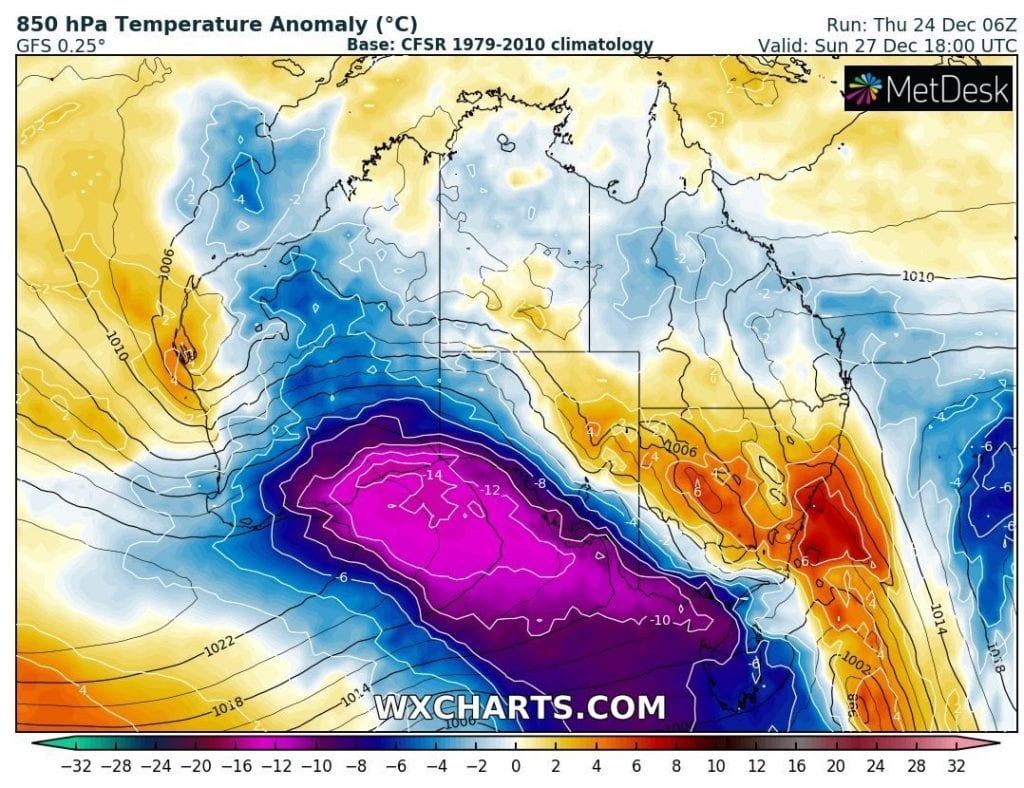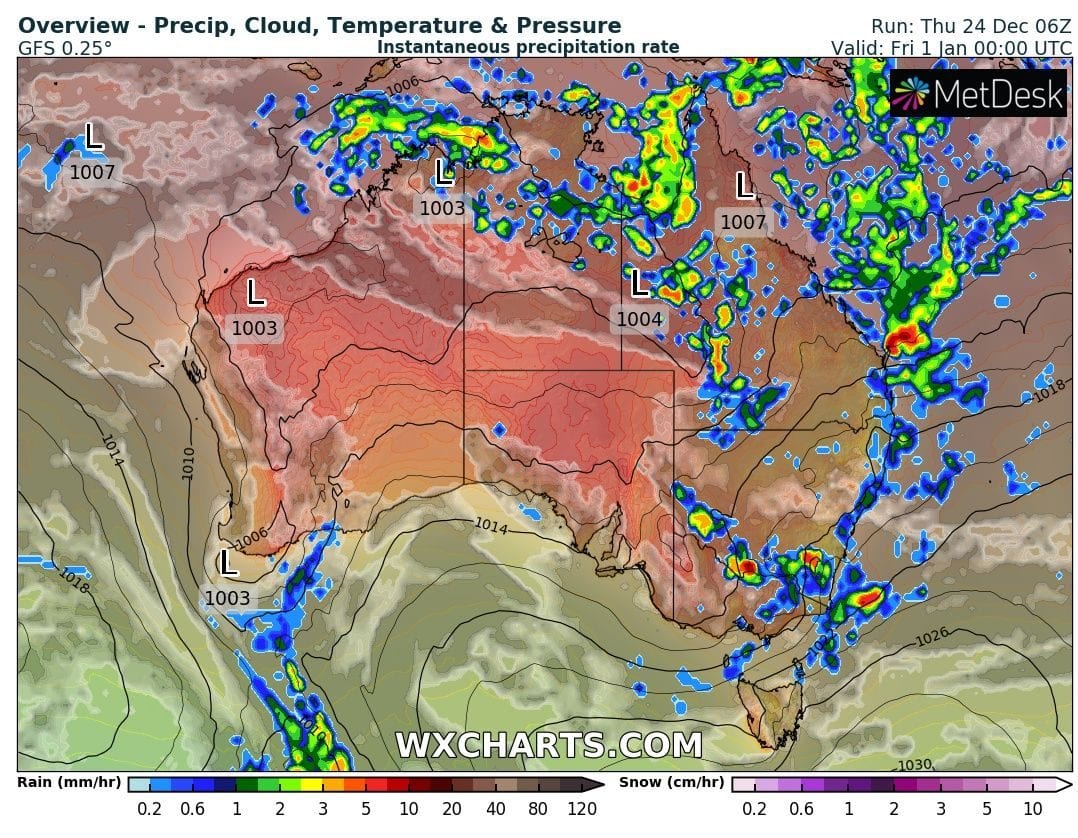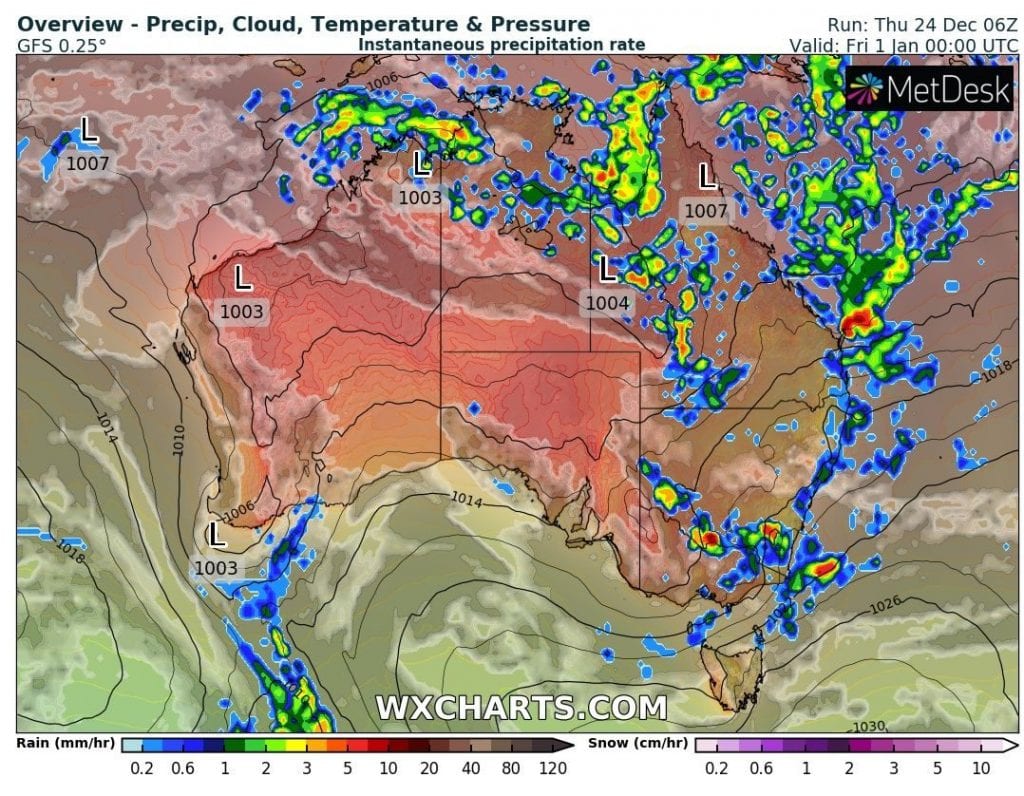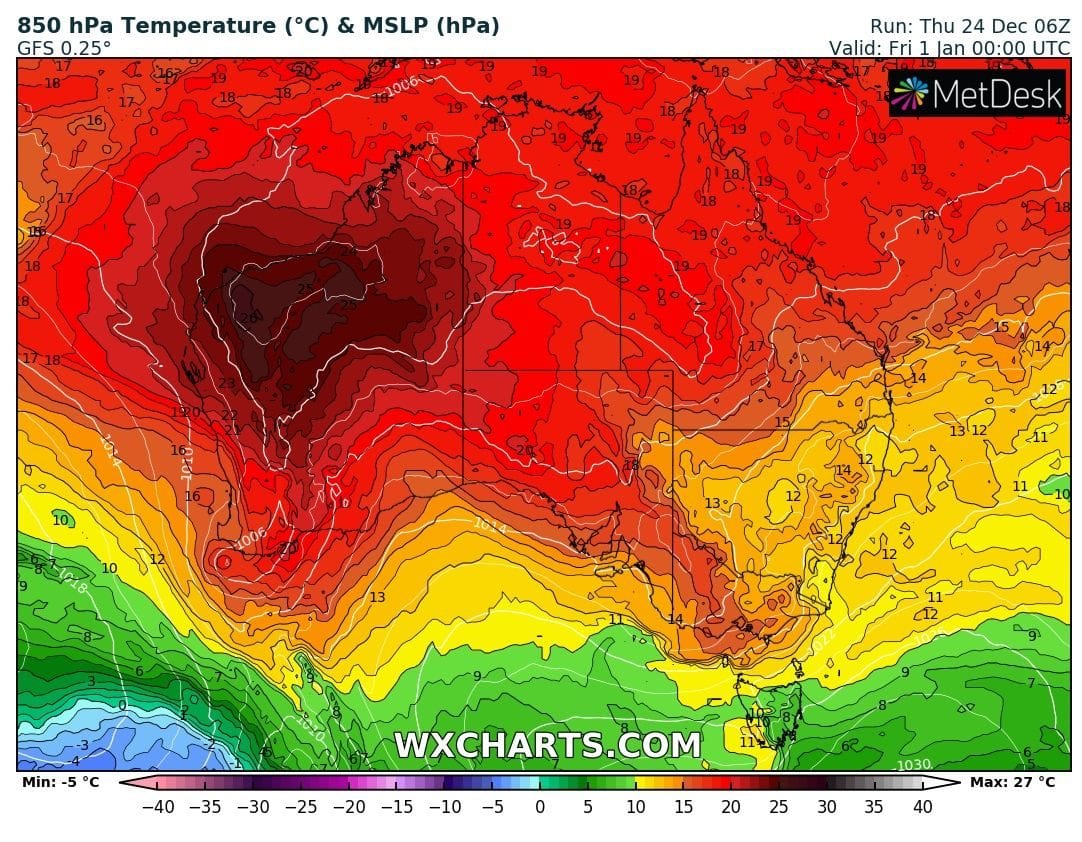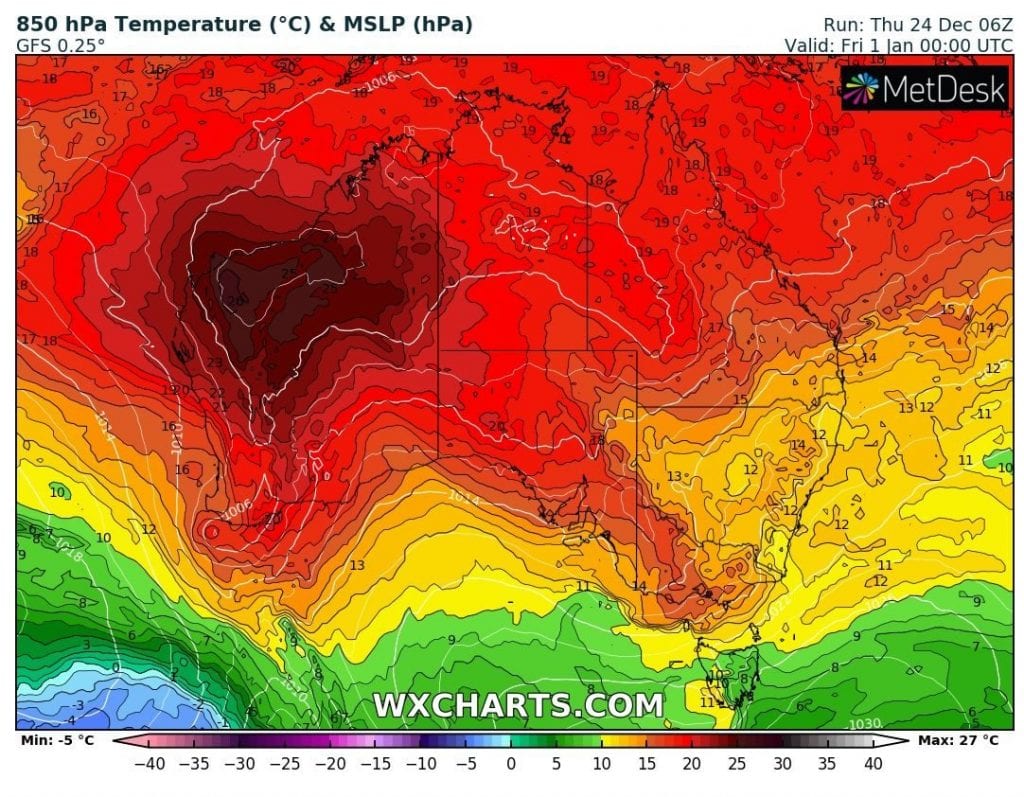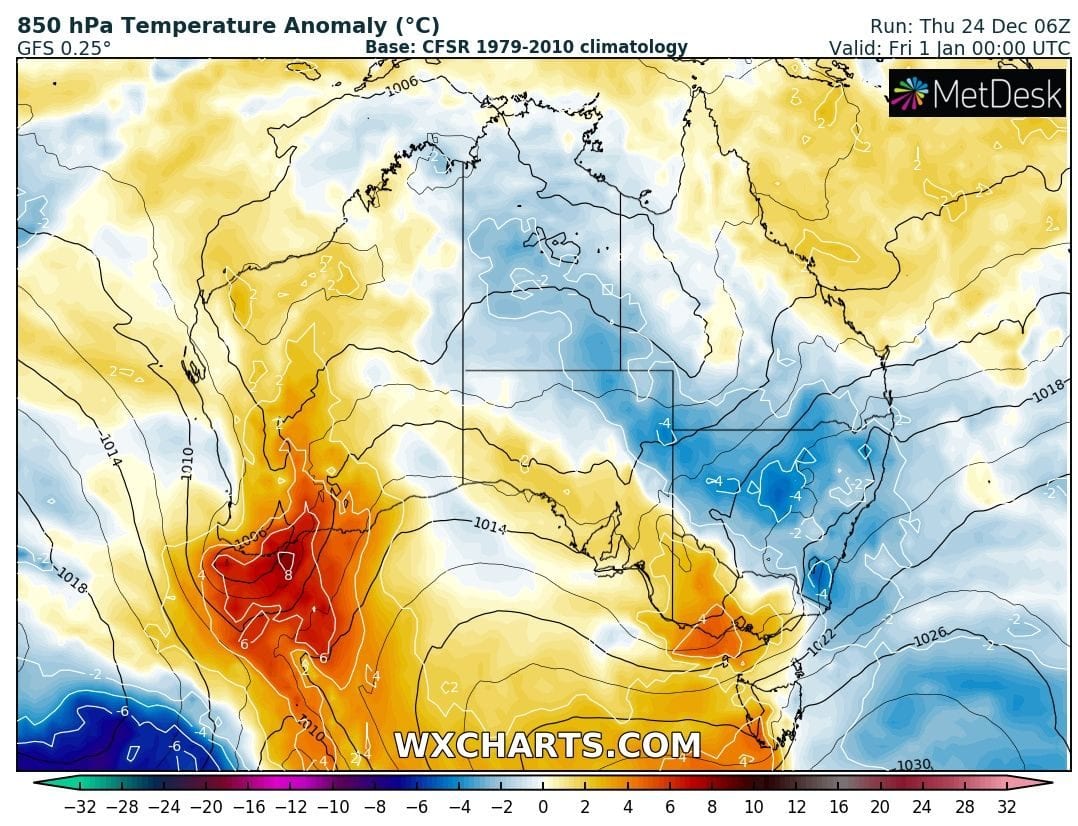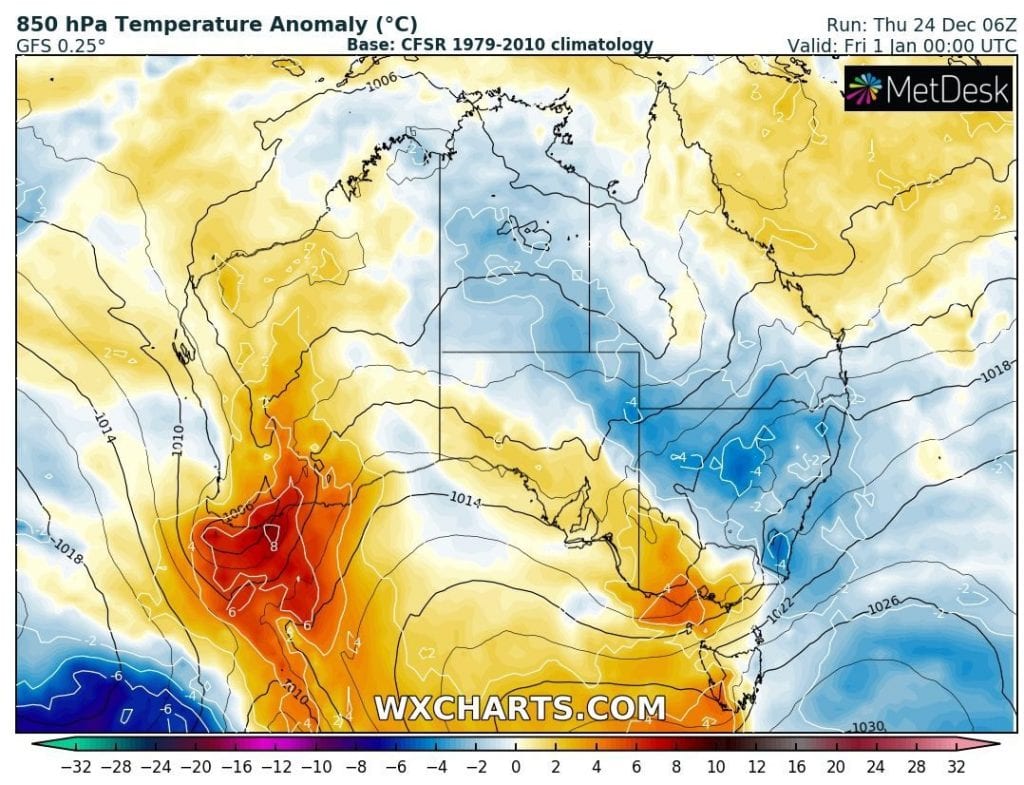 Read more:
(Visited 27 times, 1 visits today)