It´s Saturday, 17. July 2021, 3 days after an extreme rainfall event in western Germany and neighboring parts of Europe from southern England to northern Italy, and statistics of fatalities, missing and damages are still dramatically increasing.
Until Saturday, afternoon, 162 dead were reported - 134 in Germany, 27 in Belgium, and 1 in northern Italy. Floods hit not only western Germany and Belgium but caused damages in the Netherlands, Luxembourg, eastern France, southern England, Switzerland, northern Italy, Czechia, and locally in Poland, Austria, Slovakia, or Croatia during the last stormy period.
2000 people are still missing (Friday's official number of missing was around 1300 people), therefore it´s possible, that the death toll will be in the next few days even increased.
The first Mkweather news about natural disaster in Germany and neighborhoods you should find here: https://mkweather.com/the-worst-floods-in-germany-in-living-memory-120-dead-1600-missing-2021/; https://mkweather.com/breaking-deadly-floods-in-germany-belgium-48-dead-around-100-missing/.
The highest precipitation amount was observed in Reifferscheid, 207 mm only in 9 hours, with other DWD meteorological stations they were Märkischer Kreis with 182,4 mm, Hagen with 175,7 mm, Cologne with 154 mm, Oberbergischer with 151,5 mm, Städteregion Aachen with 144,3 mm, Euskirchen with 143,3 mm, Eifelkreis Bitburg - Prum with 141,4 mm, Rhein-Sieg-Kreis with 138,9 mm, Rhein-Erft-Kreis with 137,1 mm, Lorrach with 136,7 mm, Ennepe Ruhr Kreis with 136,5 mm or Breisgard Hochschwarzwald with 135,8 mm / 72 hours.
Severe storms were associated with a deep low-pressure anomaly with a center above the southwestern Alps.
In Germany, rivers Ahr in Rhineland-Palatinate, Volme river in Hagen, Erft river in Erfstadt and river Jagst in Heilbronn caused the biggest damages.
In the Netherlands, the River Maas near Limburg reached its highest summertime level in over 100 years, after dramatic floods on the river in Belgium.
Until Saturday, 17. July 2021, flood risk has spread above the eastern half of continental Europe such as Balkan according to Accuweather and forecast models, with the next regional floods or damaging storms in many countries.
According to the newest information, 159 mm ha fallen on Friday, 16. July 2021 in Nova Gradiška, Brodsko-Posavska, Croatia from the system (ESWD), heavy rainfall shifted into eastern Germany Austria, and Czechia, while Poland, Slovakia, and northern Italy reported many events with damaging winds or hailstorms, in Italy even with small tornadoes between Wednesday and Saturday, 14.-17. July 2021 (ESWD).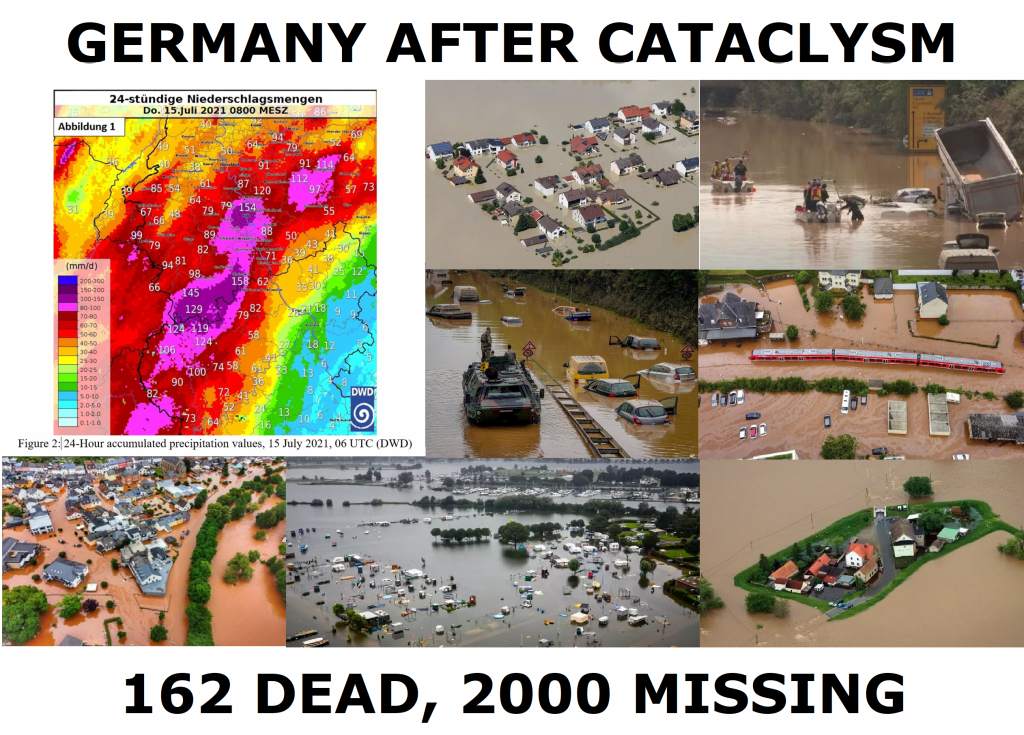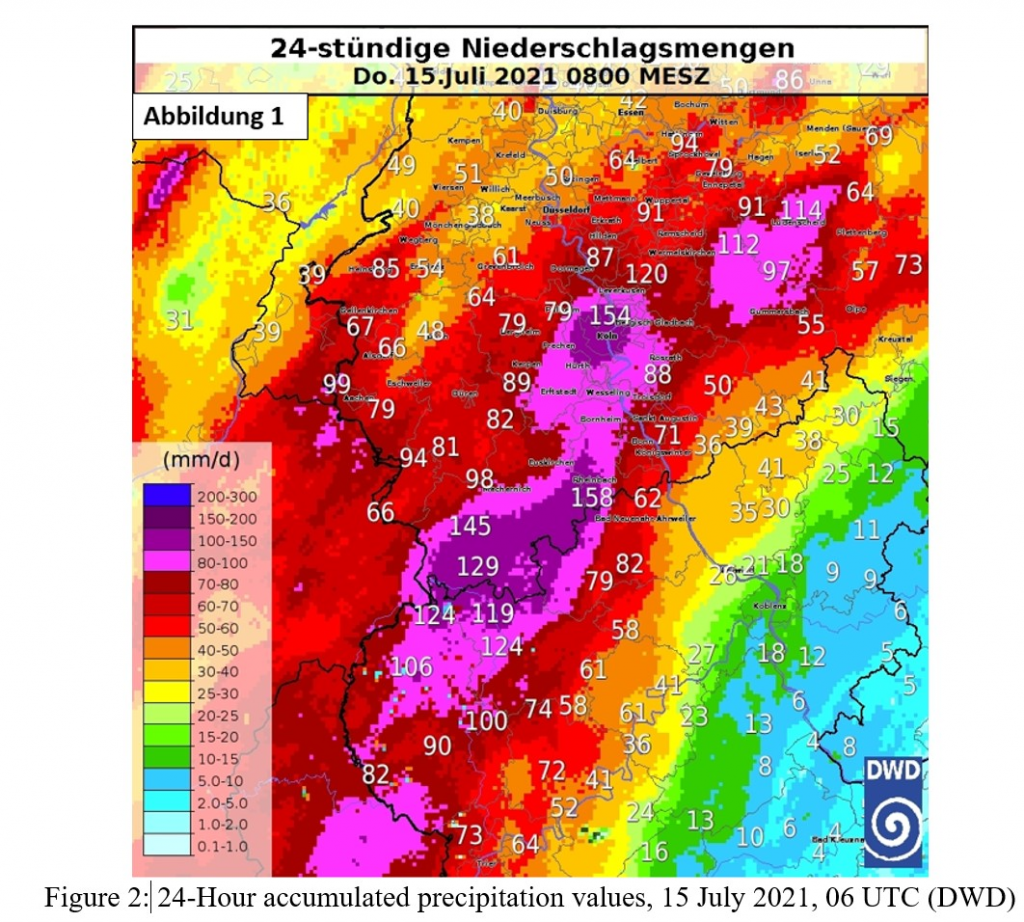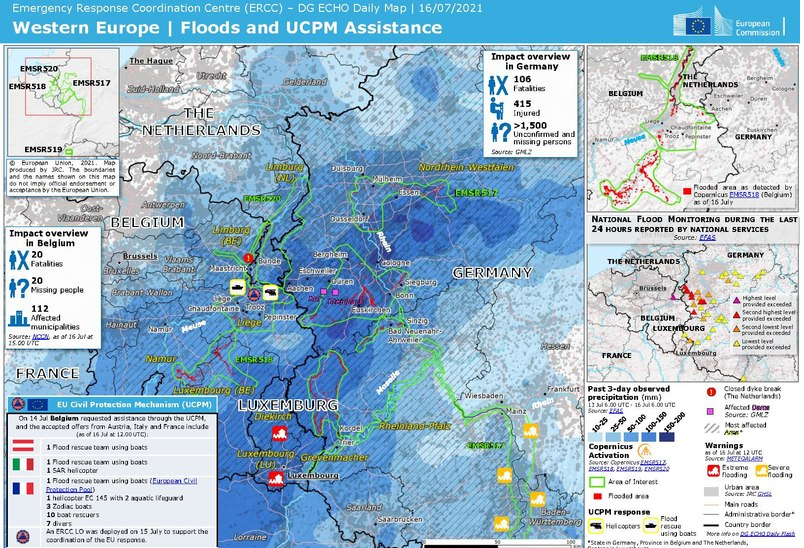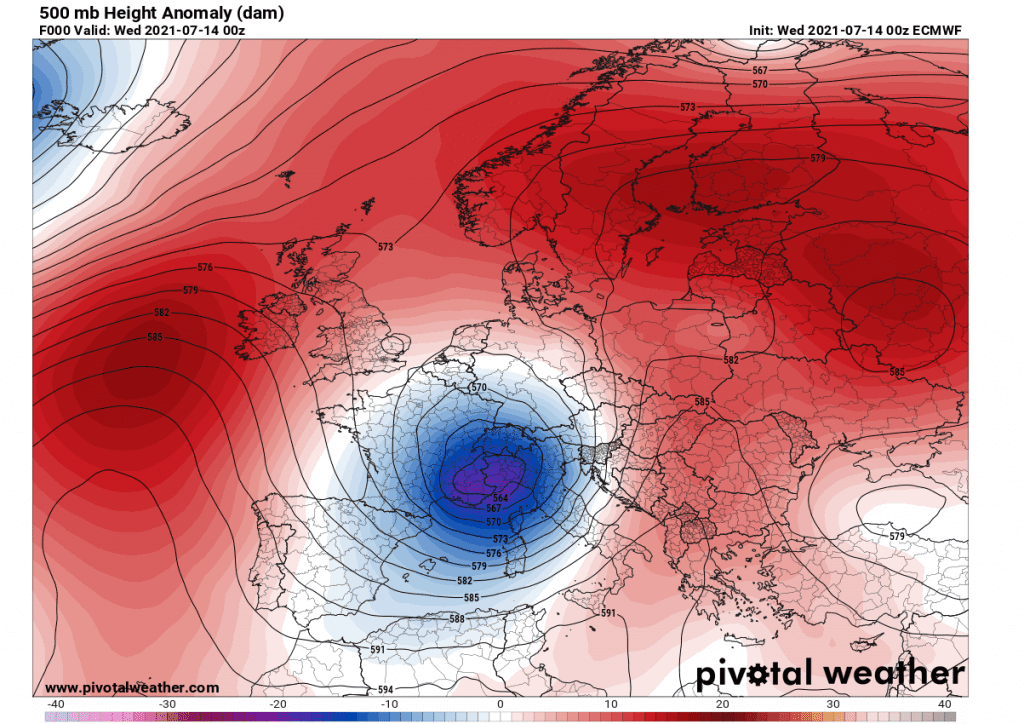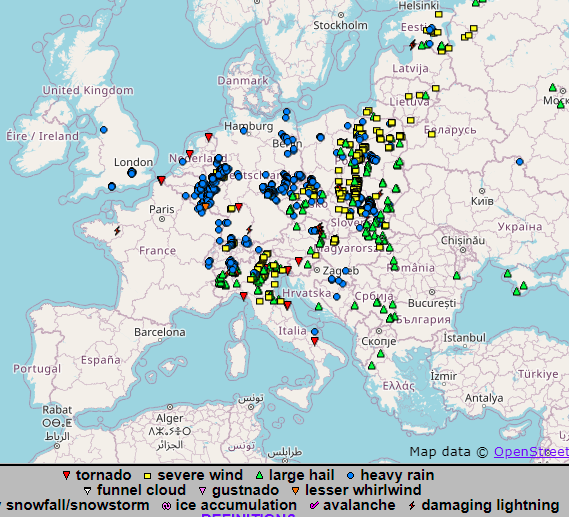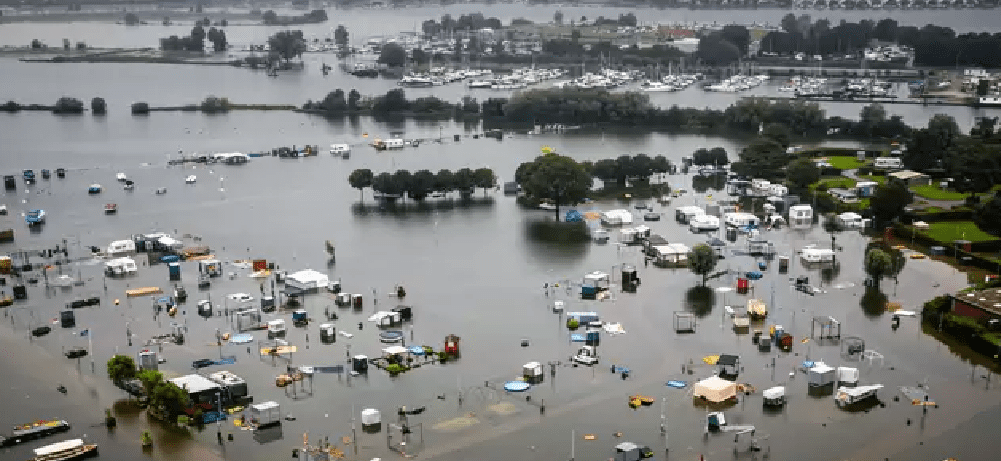 Sources: Tweets below