Summer 2021 is in its halfway and we should look at the first preliminary composites of a character of weather in Europe, North America, and in the world.
The most interesting anomalies were outlined for Europe.
High geopotential (air pressure) in 850 hPa was observed above the northern half of Europe and thanks to Saharan advection in Italy, western Balkan, and East-Central Europe.
Anomalies of air temperature approximately copy geopotential anomalies, but with larger areas with positive temperature anomalies, the most in northeastern Europe and northern Sahara.
Precipitation amounts were until 14. July 2021 (without extreme Germany floods) are extremely high in northern Spain, all France, Switzerland, parts of Germany, Czechia, and neighboring Poland.
Surprising are negative anomalies of zonal winds above continental Europe and strong positive anomalies of meridional winds in the Icelandic cyclone region.
Above the Bay of Biscay, a source of high relative humidity was concentrated.
In Northern America, a "heat dome" anomaly is evident above the northwestern USA and SW Canada, spreading along the US-Canadian border. Western Canada and the northern USA simultaneously are showing dry anomaly, while Gulf Coast wet anomaly. Bermuda (Azores) high was anomalously strong and shifted near East Coast.
In the world, interesting should be cold anomalies in northern, Arctic Siberia, stormy Indonesia, and West Africa, wet northern Amazon, hot Middle East, Central Asia, and Sahara, dry Russia, warm and anticyclonic New Zealand, or low geopotential anomaly southwestward from South America with the result of very warm Antarctic Peninsula.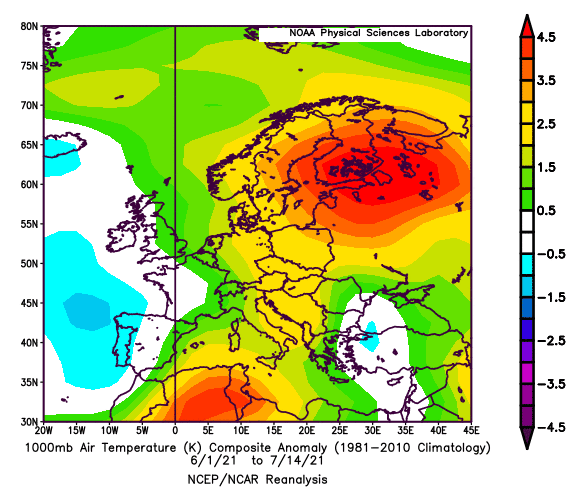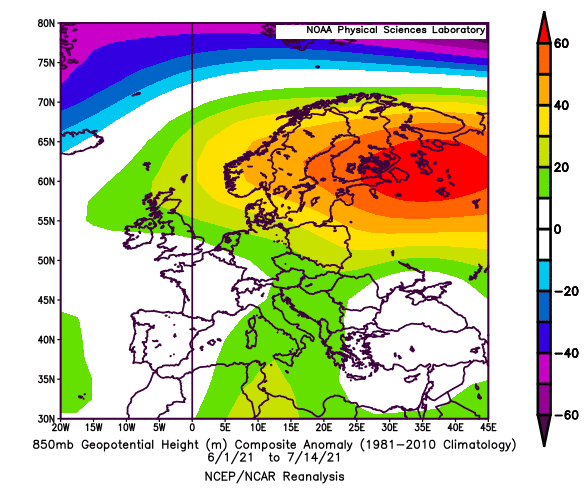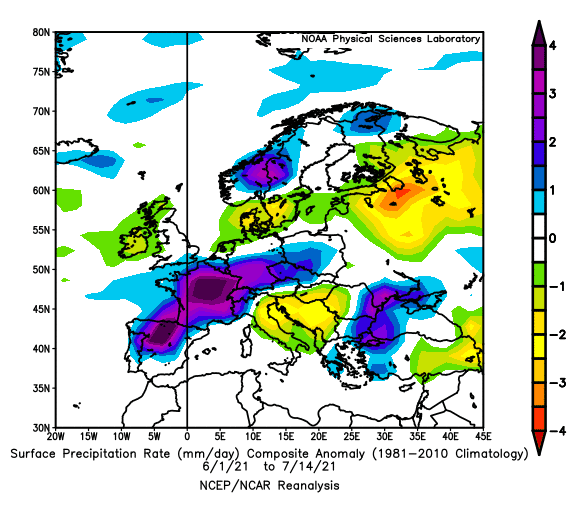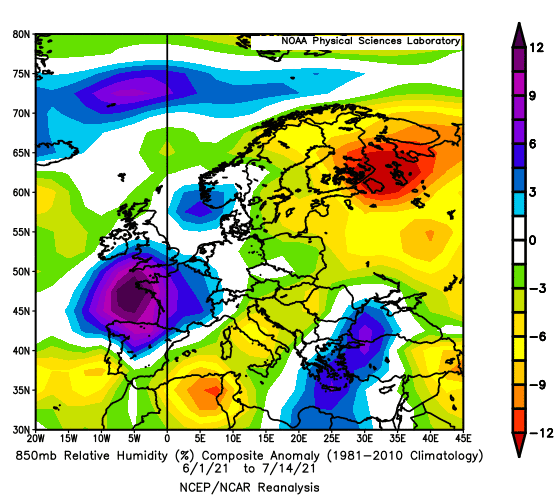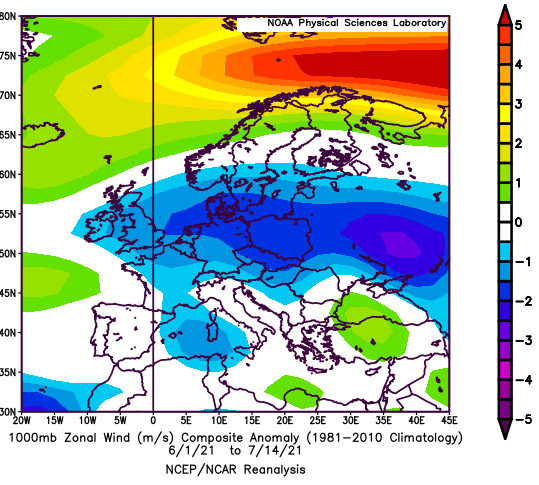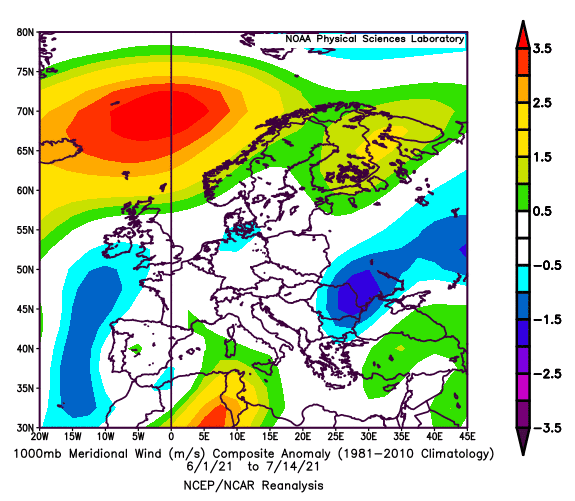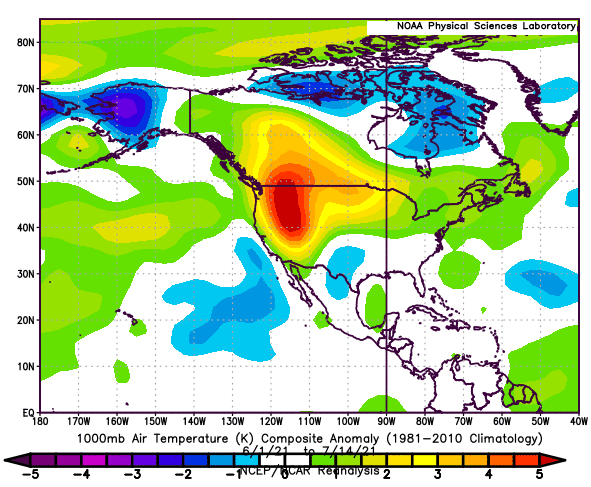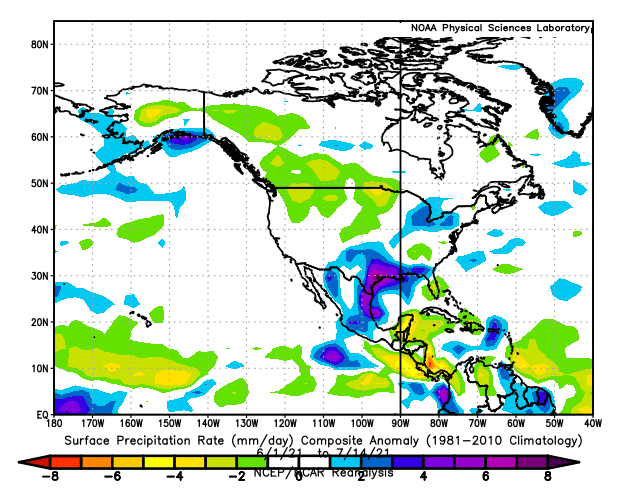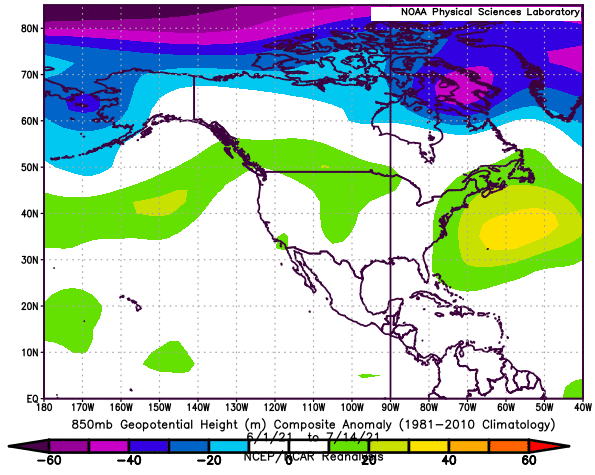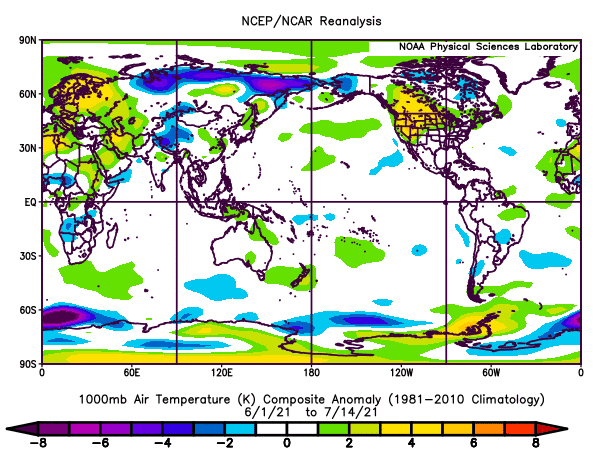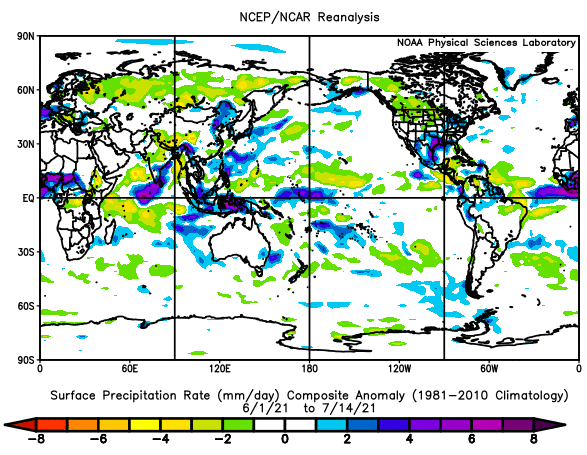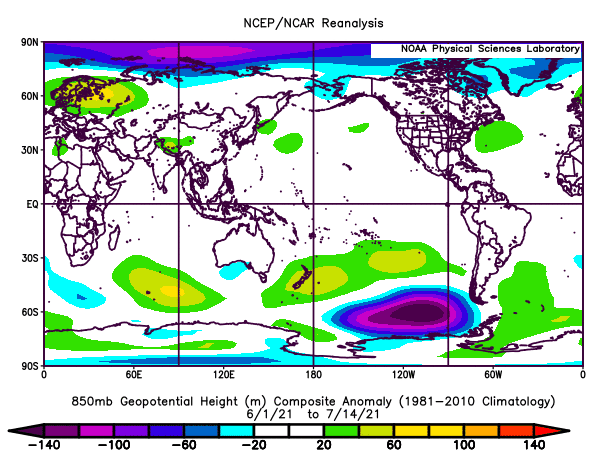 Source: https://psl.noaa.gov/data/composites/day/