There is available the next ECMWF 6-week temperature forecast for Europe (from Monday 19. July 2021 to 19.7.-30.8. 2021)
Such as the worst forecast we consider a cold and stormy pattern for France, Benelux, England, and all Central Europe (Germany, Switzerland, Austria, Czechia, Poland, Slovakia, Hungary) which should be all August associated with the weather without strong heatwaves and with a possibility of the next extreme storms during the rest of Summer 2021 /we hope that not so strong such as in Germany in the last week: https://mkweather.com/disastrous-balance-of-cataclysmic-floods-in-germany-162-dead-2000-still-missing//
Better it should be in Ireland, Scotland, Scandinavia, Eastern Europe, Mediterranean and Balkan, where the net extreme heatwaves are in the next 6 weeks expected. Iceland will be again a current extremely hot period again very cold until the end of August 2021 /https://mkweather.com/akureyri-iceland-275c-only-01c-below-all-time-july-record-ireland-301c-northern-ireland-313c-a-new-all-time-record-london-322c//.
Mediterranean and Baltic region appear extremely hot during the last summer week, yet, therefore it´s possible, that Autumn 2021 will start in subtropical latitudes with holiday weather or wildfires, while in N/NE Europe should persist a blocking high.
Sahara, Middle East, and Central Asia are forecasted to stay mostly very hot until the end of Summer 2021, which should mean the next long heatwaves for the Mediterranean in September or October and shorter, but very strong heatwaves in mid-latitudes in early autumn.
Everything will depend on the evolution of Hurricane season 2021 above Northern Atlantic in September and October 2021, but it´s possible that strong ex-tropical threats will bring more longer cooldowns and shorter heatwaves on their front sides in September or October 2021.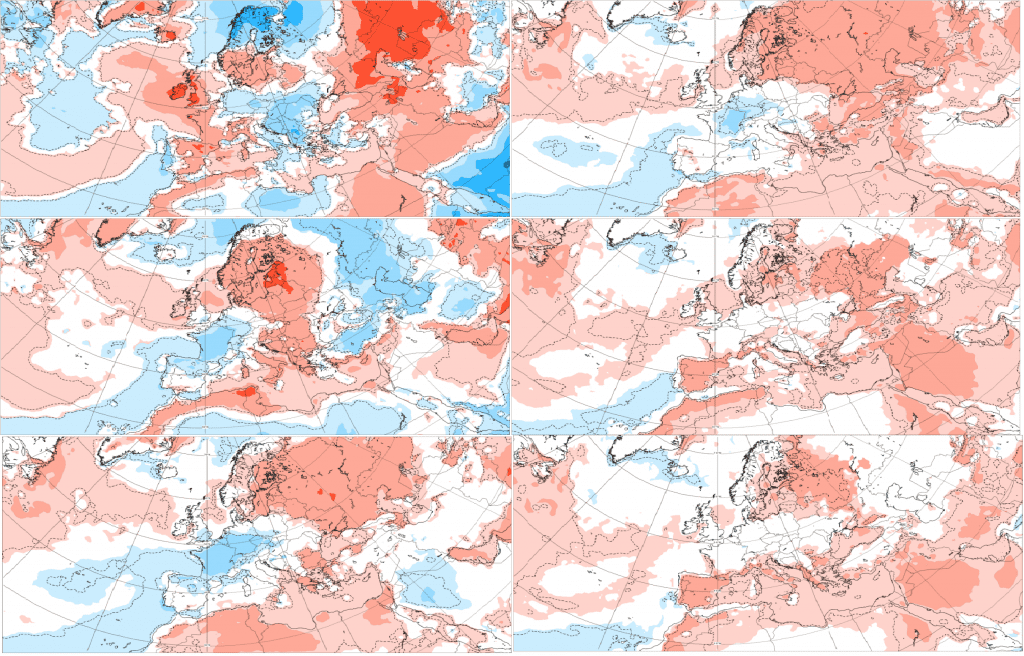 ECMWF 6-week temperature forecast per weeks between 19.7.-30.8. 2021 /Monday - Sunday/: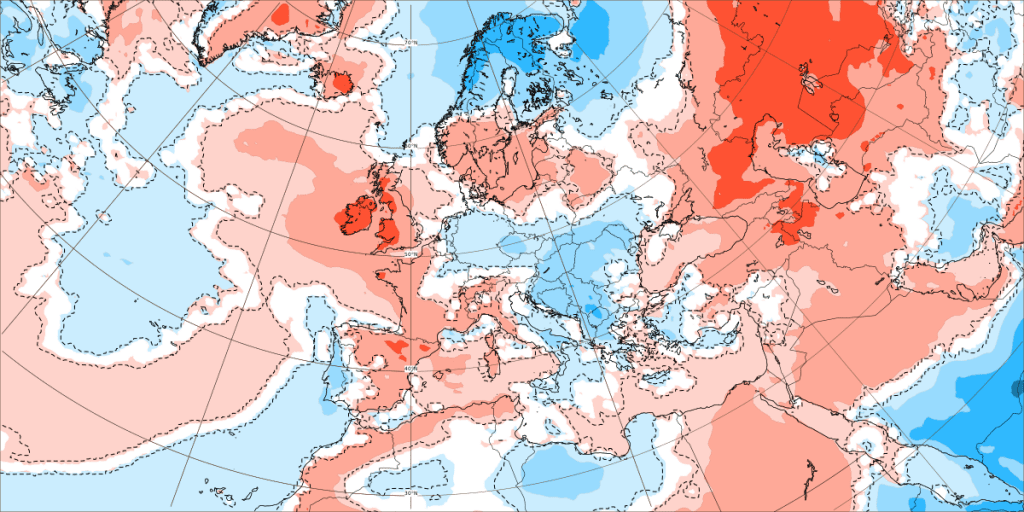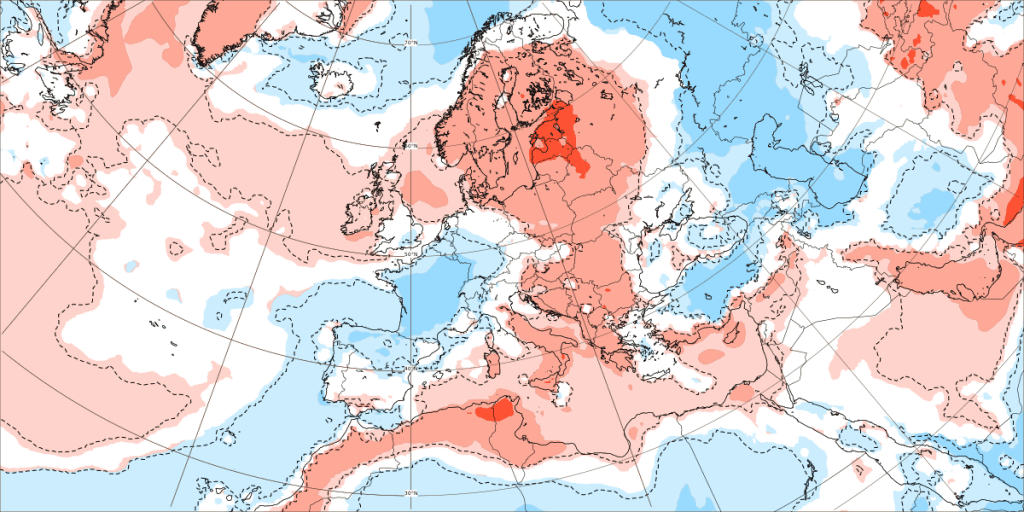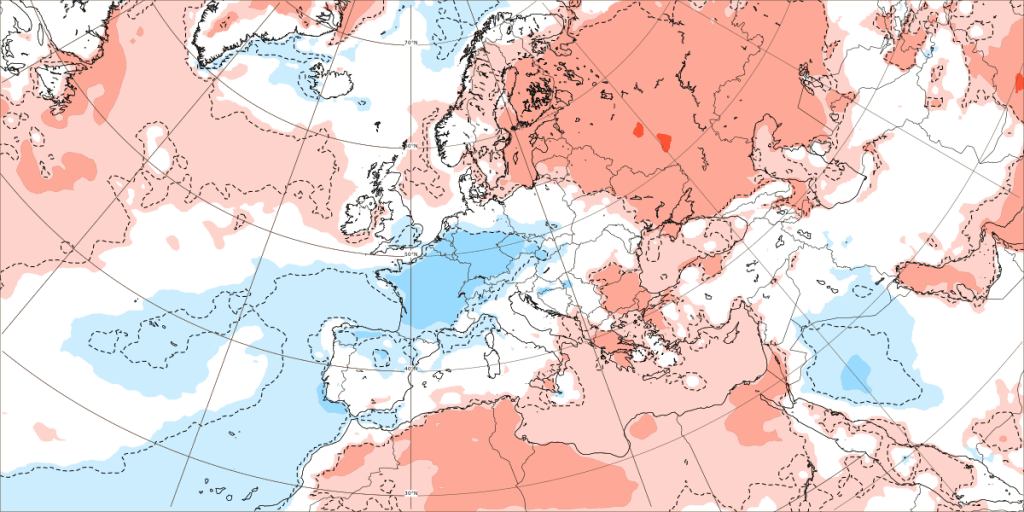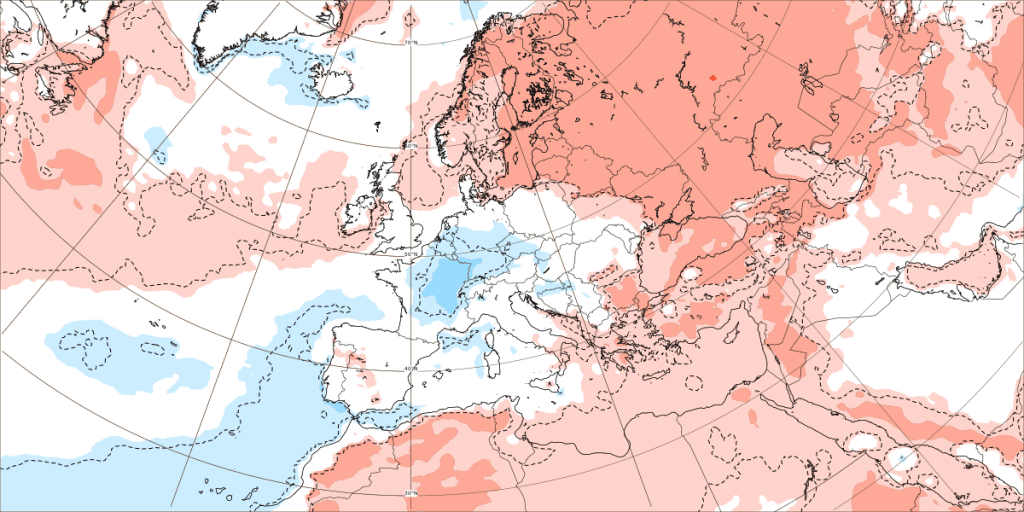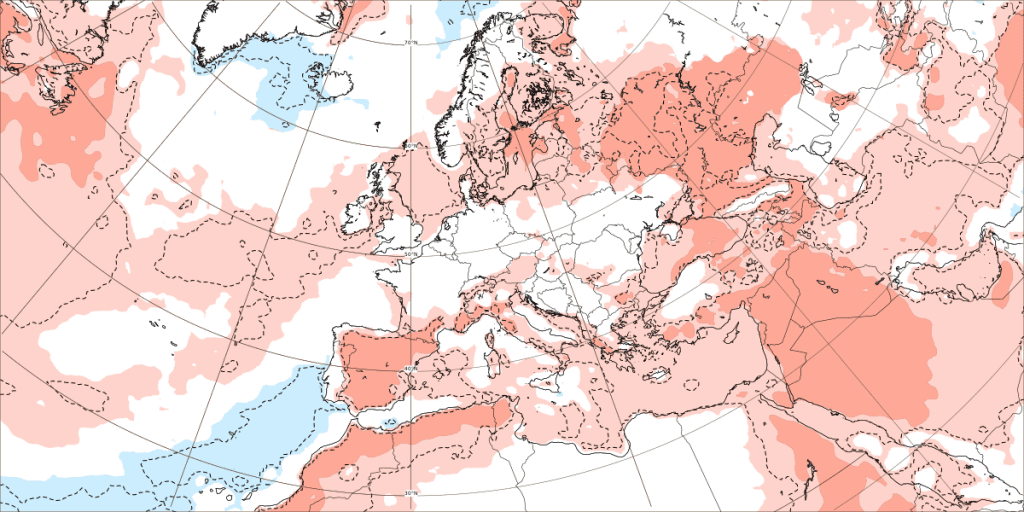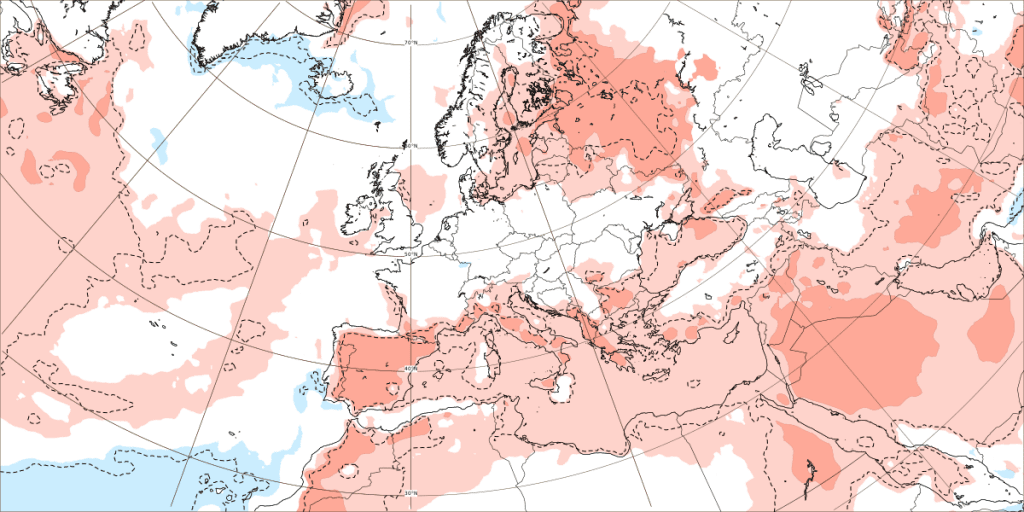 Source: https://apps.ecmwf.int/webapps/opencharts/products/extended-anomaly-2t?base_time=202107190000&projection=opencharts_europe&valid_time=202108300000