ECMWF forecast for the USA until 14. March 2022: After last 2 cold weeks, return of very warm South and East, with a possible Kentucky-like pattern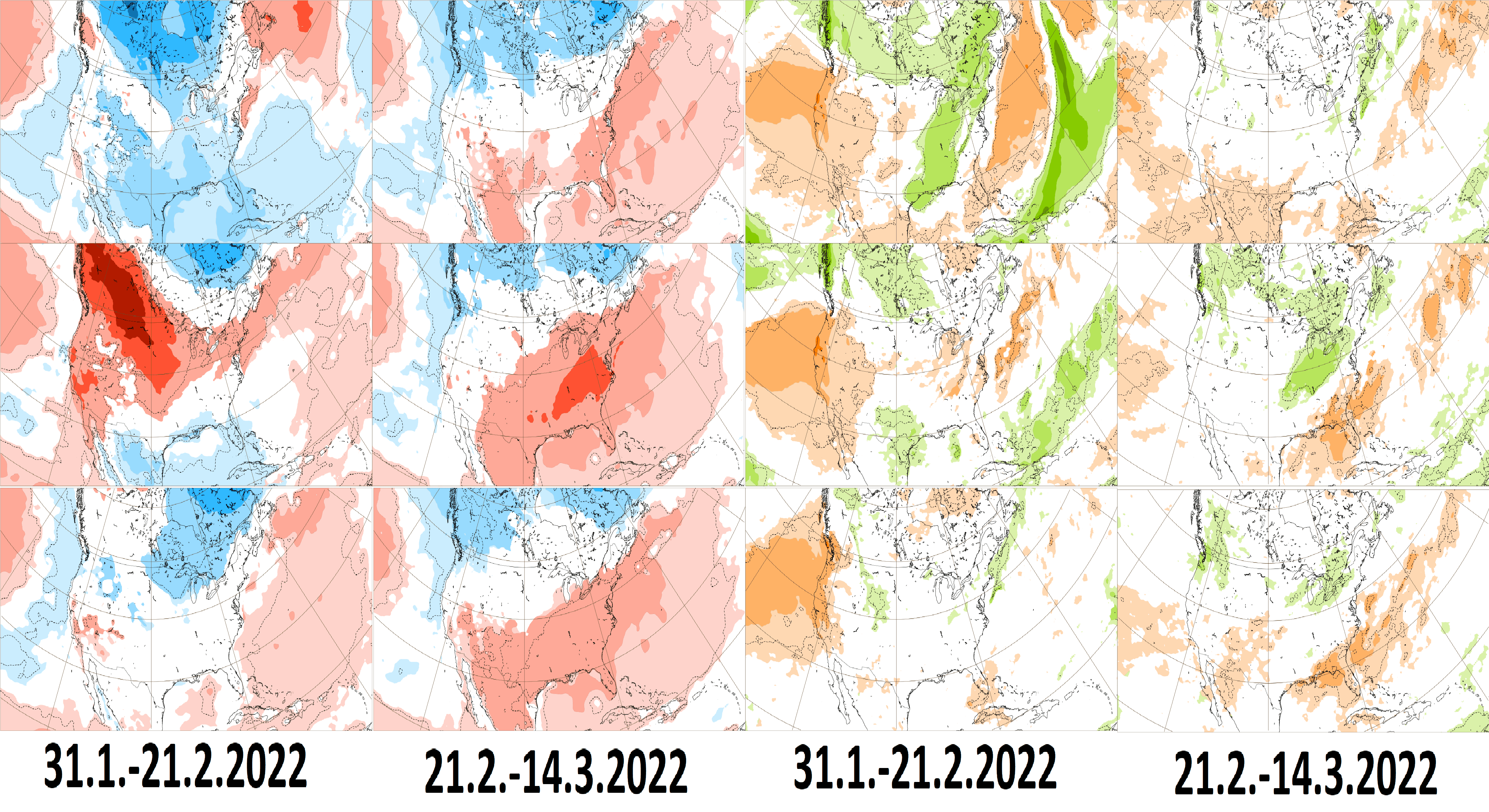 Already in the previous 2 articles, we have announced early-spring conditions in Europe /https://mkweather.com/early-spring-should-be-peaking-around-13-27-february-2022-nao-in-march-2022-will-be-even-warmer/; https://mkweather.com/ecmwf-forecast-for-europe-until-14-march-2022-early-spring-for-the-british-islands-scandinavia-continental-europe-and-iberia// and now, we will look at the predicted weekly temperature and precipitation anomalies in the next 6 weeks from ECMWF in the USA (and Canada, Mexico).
Extremely cold winter weather should stay above many parts of the USA in the first February 2022 week and then in some parts return in the 3rd week of the month.
The first week should be however in the eastern half of the USA very snowy.
In the 2nd week of February 2022, very cold outbreaks will be interrupted, surprisingly in stable cold western Canada and NW USA (warm spell).
The last February week and the first 2 March weeks should bring a return of very warm pattern above southern and eastern USA, around the first week of March with a possible Kentucky-tornado-like pattern.
Mainly the start of March 2022 should surprise in the USA, mainly in Midwest, with extremely high temperatures and the first summer-season heatwaves.
Canada will stay mostly cold or very cold.
In Mexico, the first 2 weeks will be cold, with a peaking of winter, but later again very hot.
In Southwest will be mostly warm, with possible winter/early-spring wildfires.
Several stormy weeks are predicted for the Great Lakes region and the coast of the Northeast.
Overall, Winter 2021/2022 will be peaking in the USA very probably in the first February 2022 week, or regionally, up to 20. February, while later, early-spring conditions are forecast.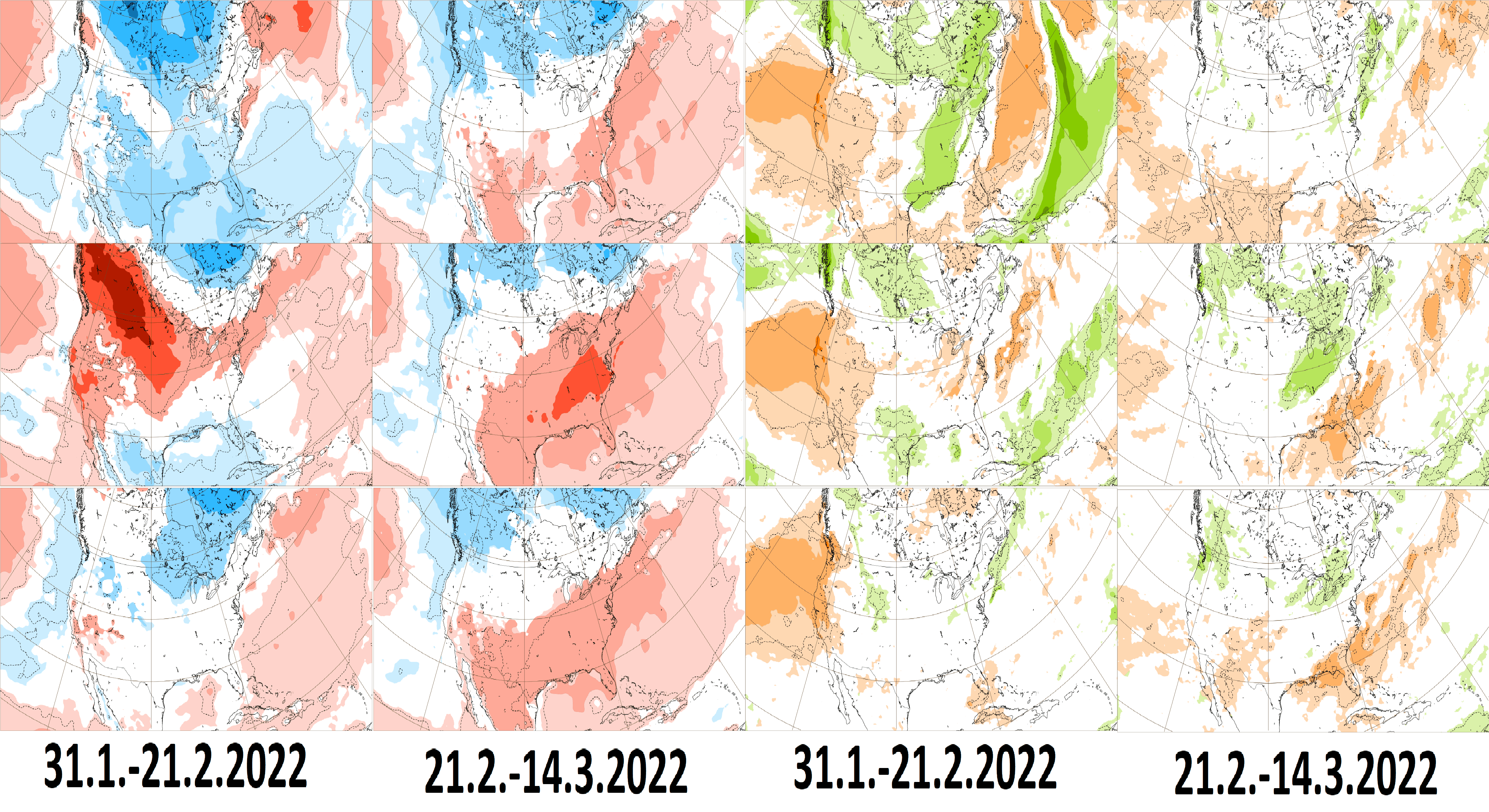 Illustration picture. Source: https://www.ecmwf.int/en/forecasts/charts
Temperature anomalies. Source: https://www.ecmwf.int/en/forecasts/charts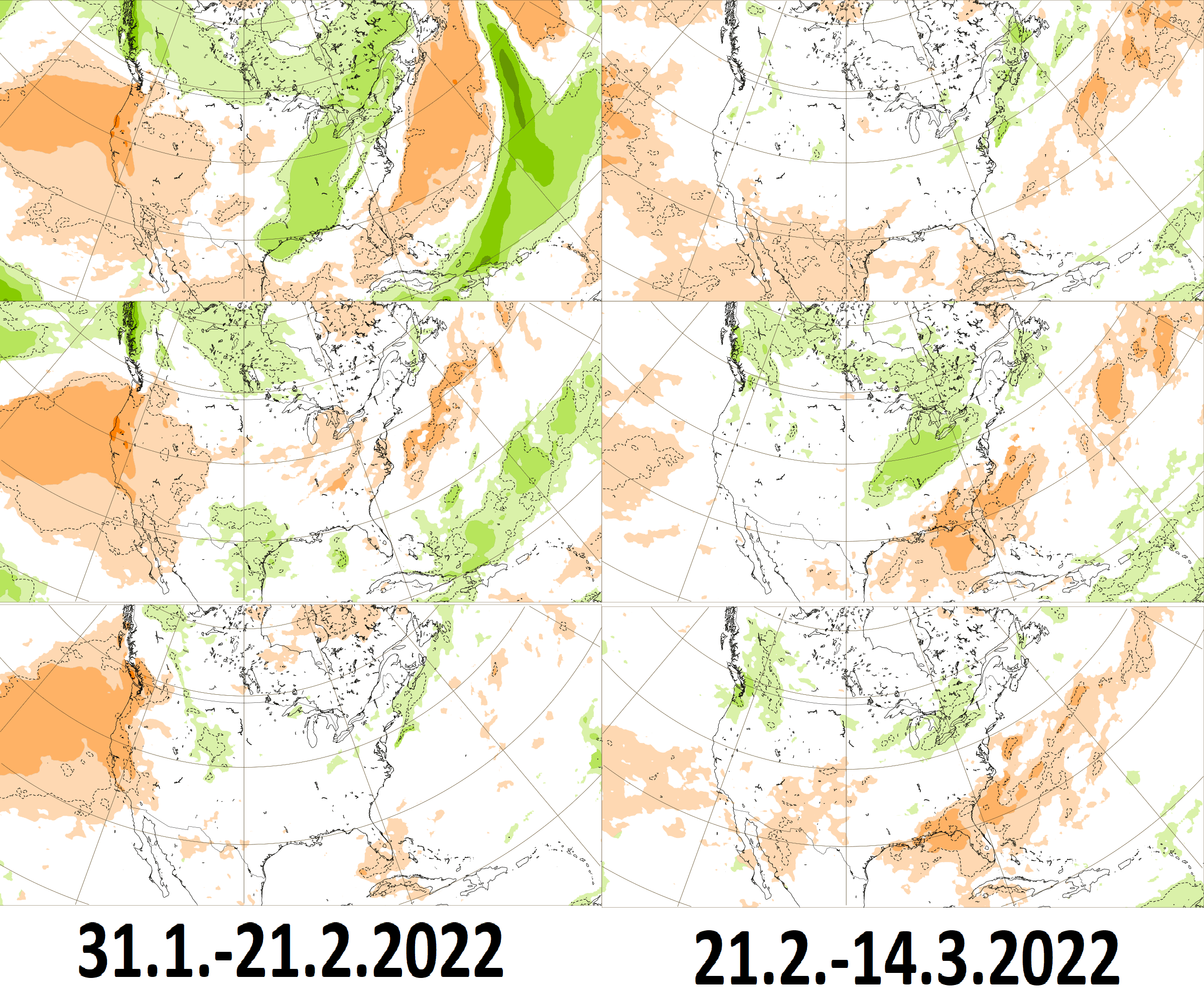 Precipitation anomalies. Source: https://www.ecmwf.int/en/forecasts/charts