There are available the next ECMWF 6-week outputs of expected temperature anomalies above Europe until the end of Summer 2021 (30. August 2021), with several interesting notices for the regions.
While in France, Germany, Benelux, and the Alps, Summer 2021 won´t produce excluding of severe storms probably any bigger surprises (heatwaves), parts of northern, eastern, and southern Europe should experience really hot conditions in the next 6 weeks according to forecast model.
Stormtrack of Atlantic cyclones is currently shifted more to the south - classical paths above Scotland, Scandinavia, and Baltic region will be very dry, while hot air above the continent will be blocking of transition of cold fronts further eastward, with a possible result of the next devastating storms in western parts of continental Europe, mainly in France, Germany, Benelux, and the Alps, with some impact in Czechia, Poland or Slovakia, Hungary or northern Balkan in several weeks.
The last Summer 2021 week should be in Europe traditionally colder, with the ending of long-term circulation pattern and preparing to September´s 2021 possible ex-hurricanes and ex-tropical storms, which should significantly cool down the continent and bring the next heavy rains, floods, but too early frosts in September and October 2021.
The UK and Ireland should be until the end of summer surprisingly warm, without bigger Saharan advections, but with the impact of blocking high above northern parts of European sector.
Sahara, Middle East, and Central Asia stay very hot until the start of Autumn 2021, therefore some shorter return of summer weather will be still on the front sides of the ex-tropical system, possible.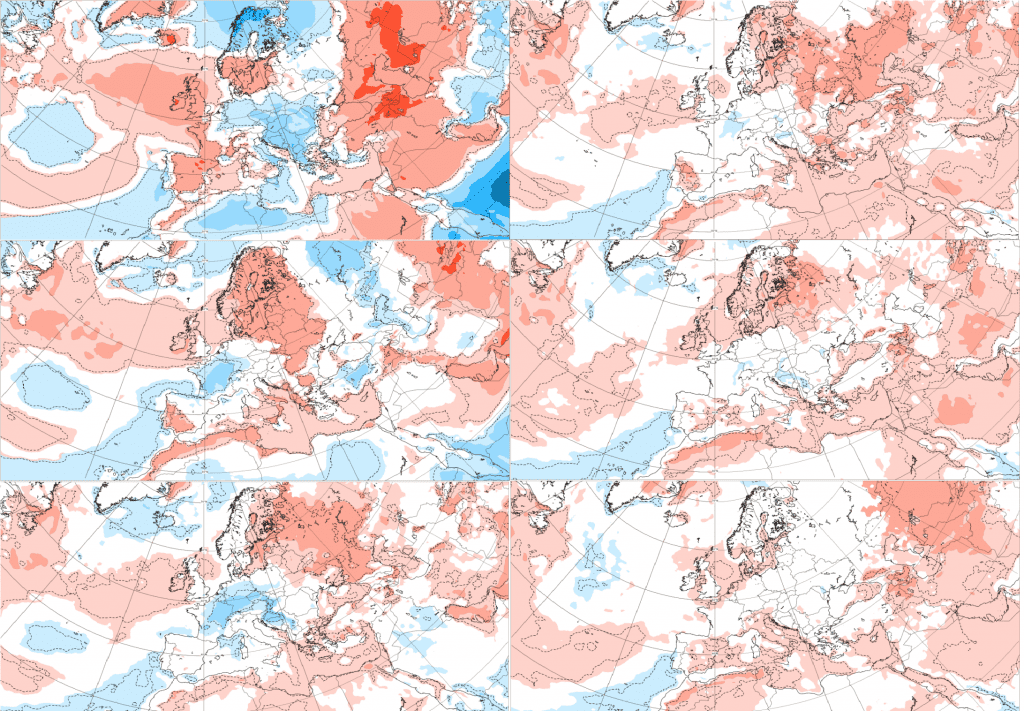 Temperature anomalies in next 6 weeks (15.- July - 30. August 2021) per weeks: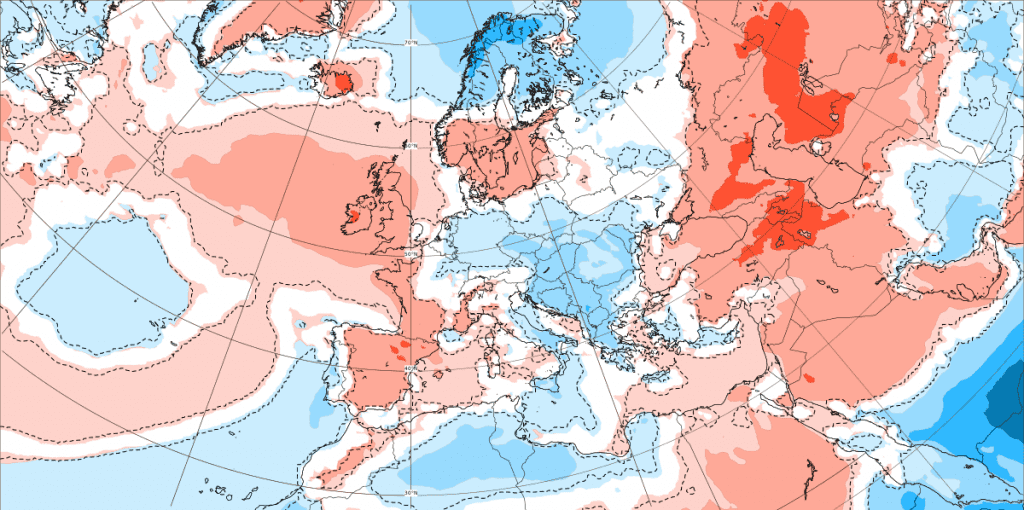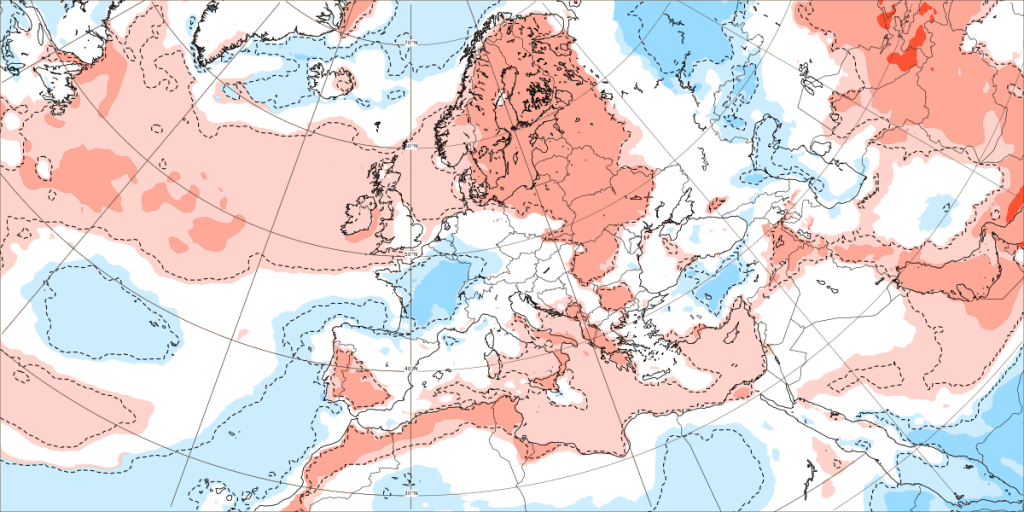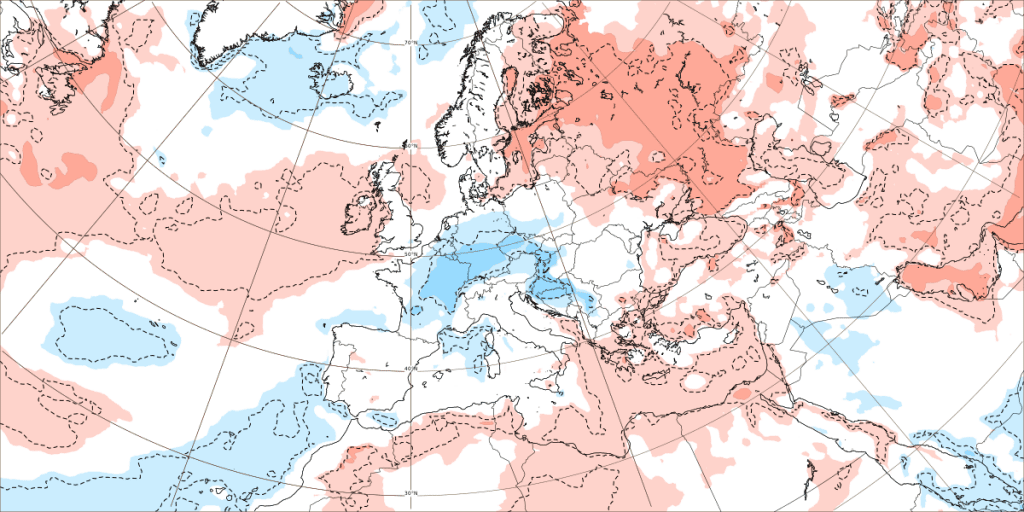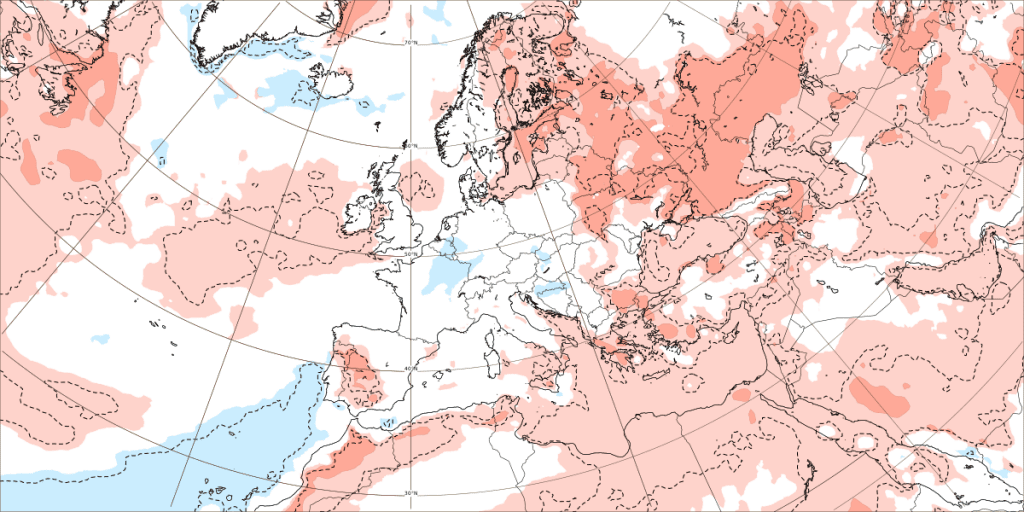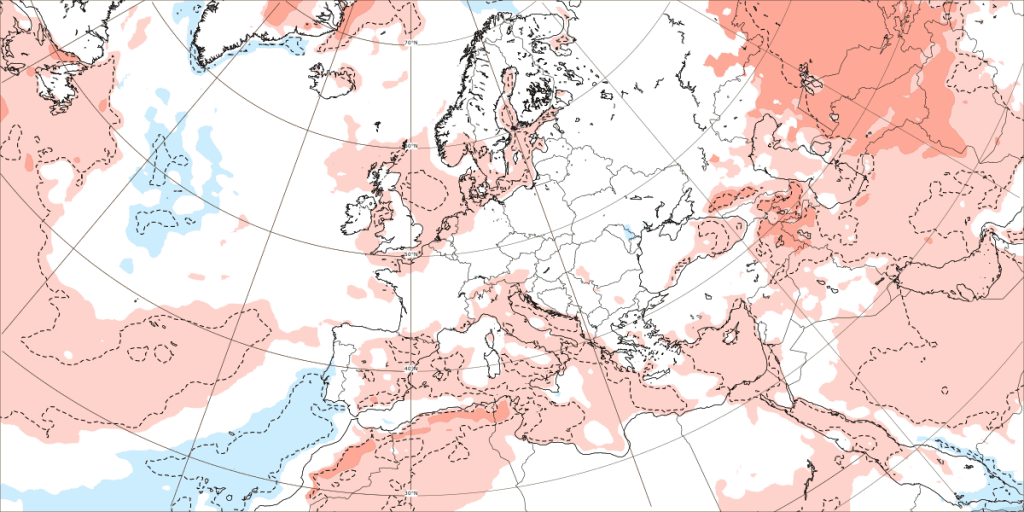 Source: https://www.ecmwf.int/en/forecasts/charts