The newest forecasts of ECMWF from 10. June 2021 to 28. June – 26. July 2021 is saying, that July 2021 should be in many parts of Europe warmer than we thought.
Enormous Global Warming Hole will be situated only above NE Atlantic, with effects in Portugal, Ireland, the UK, Iceland, Norway, Denmark and Sweden, other parts of Europe should experience with above-average temperature anomalies during the month, maybe only western and northern Black sea region not.
In every 4 forecasted week between 28.6. – 26.7. 2021 is evident strong positive temperature anomaly from the Spain to Poland, what should mean, that heatwaves will be coming on their classic ways from NW Sahara above Iberia, France into continental Europe.
Although in Adriatic won´t be colder, such as is during NAO+ phase usual, NAO+ will produce colder anomaly in Black sea region, because on the front side of Azores high above Europe will be moving above Black sea colder air from northern parts of Europe and the Arctic.
While parts of Europe with strong positive temperature anomalies should be moreover very dry, in Black sea region should be stormy, on the other hand, in European Russia, big blocking situation with hot air will be building despite of colder western parts of Eastern Europe.
NAO- phase possibility during the second half of July 2021 should mean bigger probability of the next peak of Summer 2021 in late July or early August 2021 /Experimental forecast for Summer 2021 update: colder 20.6.-10.7., hot blocking high above Eastern Europe in July (2010 pattern), peaks around 15.6, 15.7. and 5.8. and autumn after 20.8. – mkweather/. Usually, heatwave will come into continental Europe around 10 days after minimum of decline of NAO index (when low-latitudinal pressure low is moving near Azores and gradually causing heatwave from Sahara above the continent).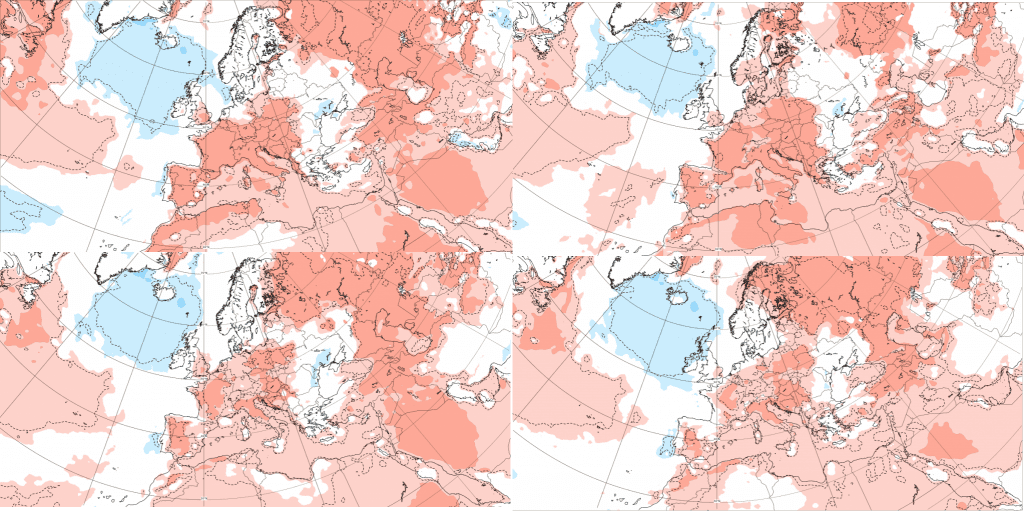 Evolution of temperature anomalies above Europe per weeks between 28.6. – 26.7. 2021 /ECMWF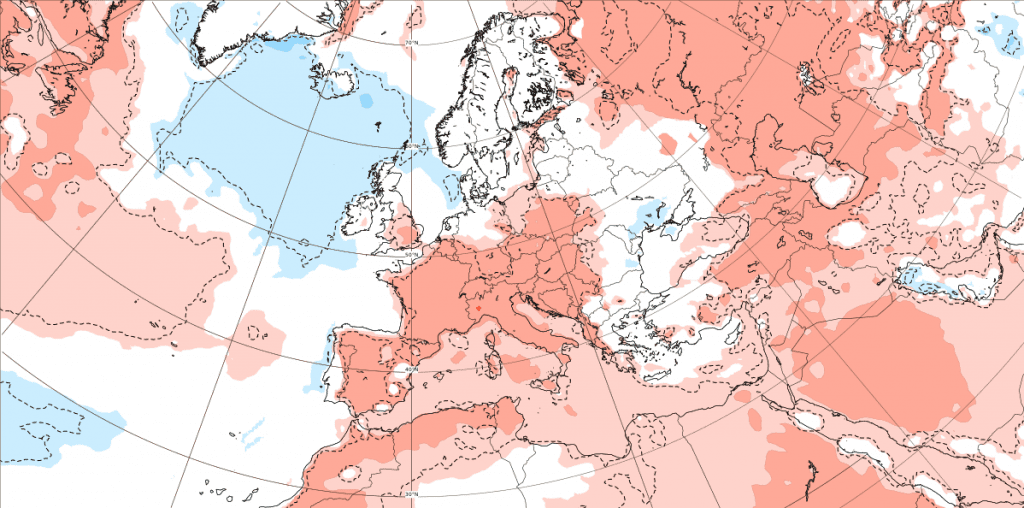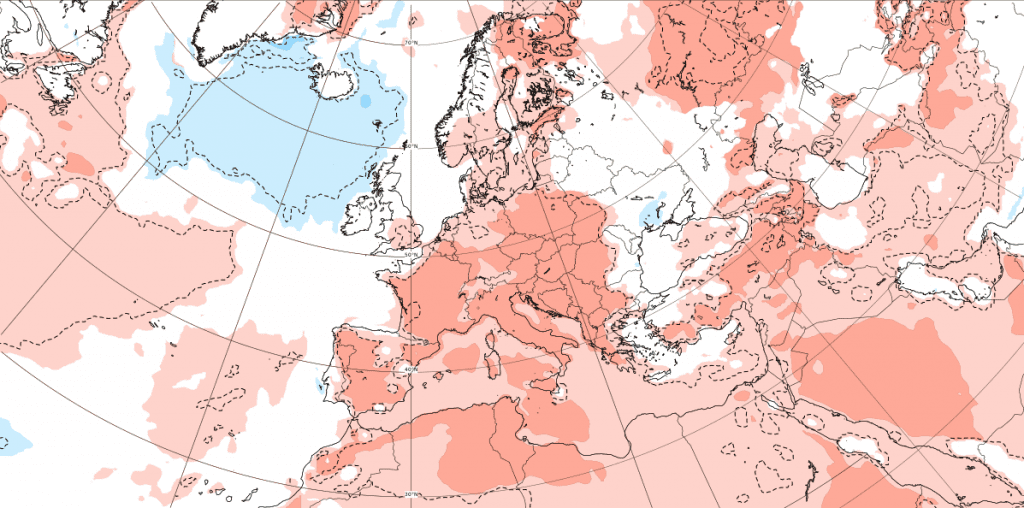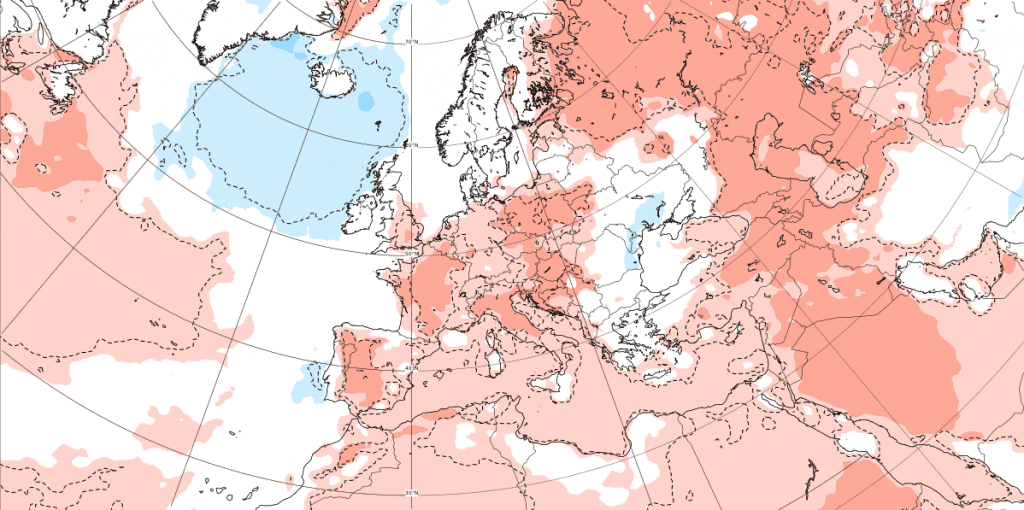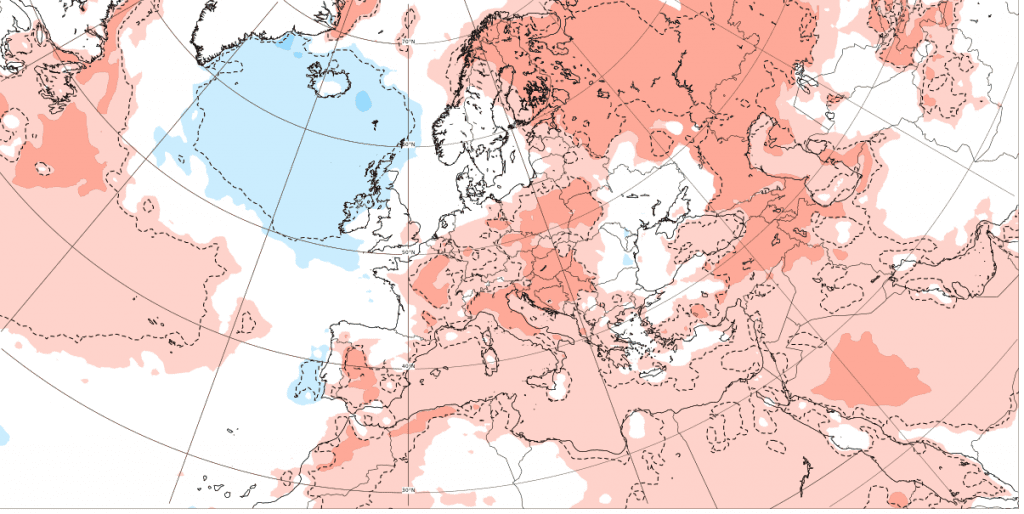 Source: Charts | ECMWF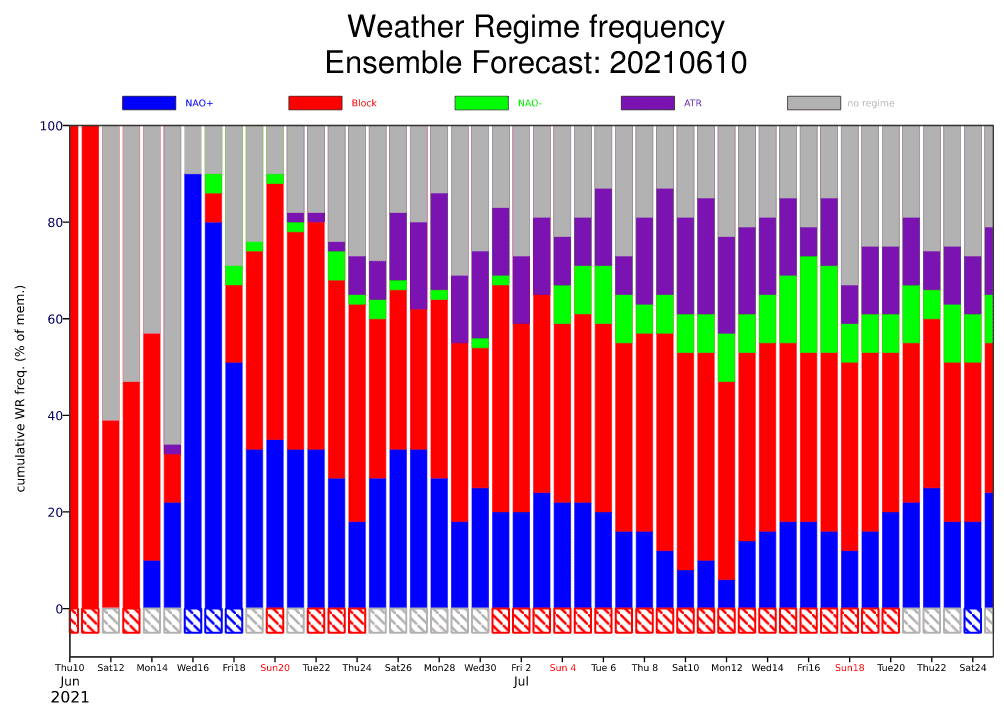 (Visited 63 times, 1 visits today)