During the current work-week, heatwaves in Europe are gradually replaced with severe T-storms from W-NW to E-SE. After temperature records in the UK, France, Benelux and Germany are arriving severe storms with heavy rain up to 100 mm / 24 hours, wind gusts up to 110 km/h, hails up to 5 cm, regional flash floods and damaging lighting.
On Friday, storm line will shift over Alpine region, East- Central Europe and NW Balkan and over parts of West Europe heatwaves will end.
Till Sunday, 16. August, advection of warm air will recover over Germany and France, but it wont be a big heatwave such we has experienced during last days. Till Wednesday, next cold front will cool down the continent.
Probably last big heatwave in summer 2020, with possible highest temperatures of summer 2020 in eastern parts of Central Europe (Austria, Slovakia, Czechia, Hungary, Poland +30/+38°C around 25.-26. August in warm sector of cyclone) will come between 22.-26. August 2020, with possible little break around 23. August. Temperature in 850hPa over +20°C hit Central Europe and temperatures will be again anomalously high.
However, over Atlantic, Icelandic extratropical cyclone will merge with ex-tropical cyclone or possible ex-hurricane Josephina, and together will cause first serious autumn cooling. Over UK, France, Germany, Poland, Netherlands, Belgium, Czechia, Switzerland and Austria according to GFS wouldn´t be more than +22°C and clear sky can cause rarely in Alpine region (or colder regions such as Scotland, Ardens, Carpathians…) first ground frosts.
It´s possible, that after this cold shot, late summer weather will be recovering for a long time.
Thunderstorm in Swindon Wiltshire, UK on Tuesday, 11. August 2020 and storm forecasto to Friday, 14. August 2020 /Severe Weather Europe/:
Observed extreme weather events over Europe during last days /ESWD/:
Peaks of cooling down and warming up during next 16 days in Europe in T850hPa /wxcharts.com/: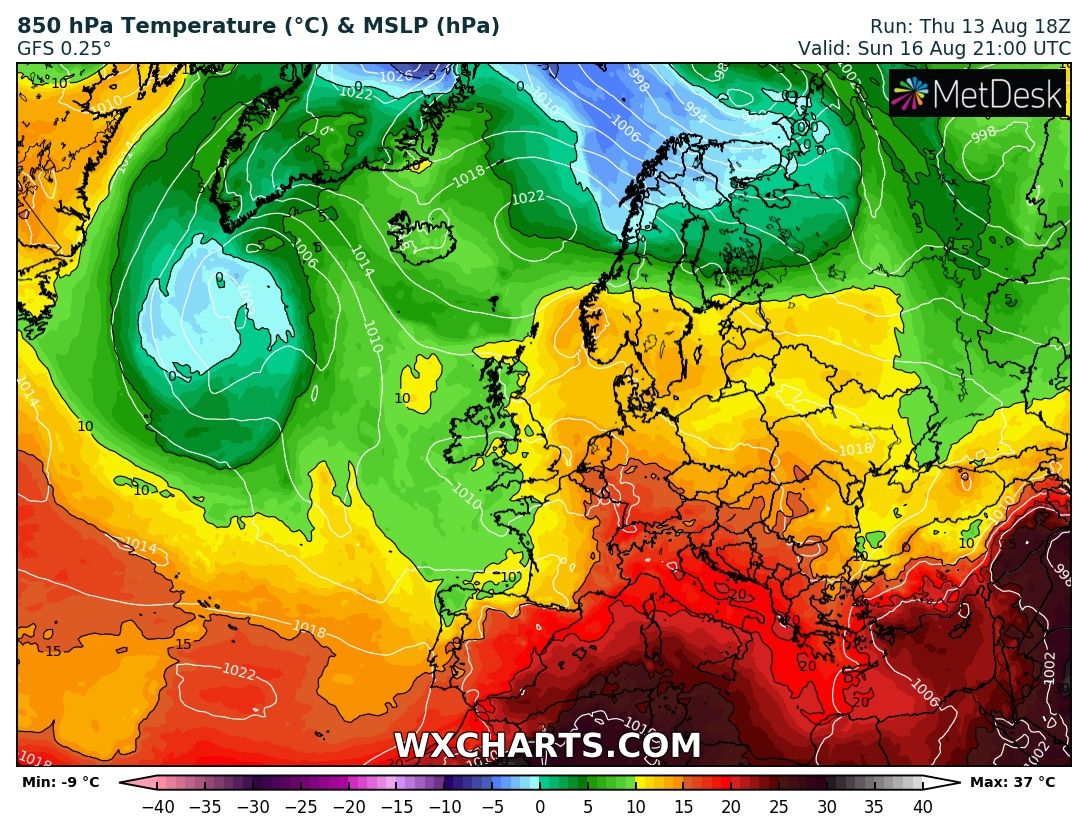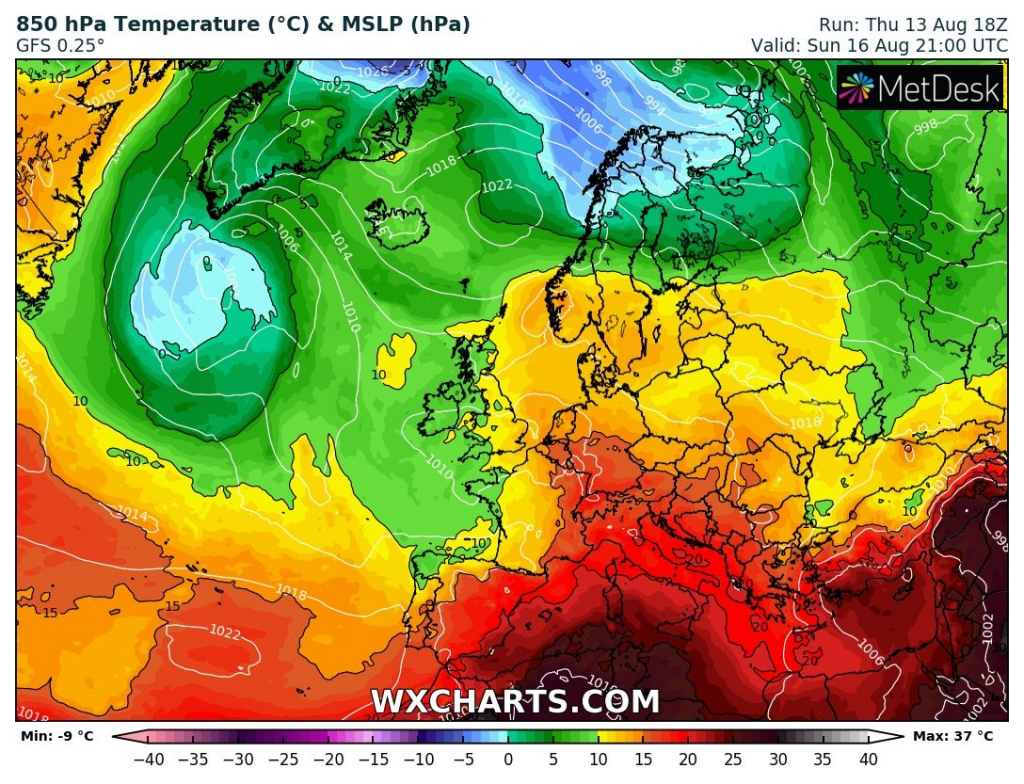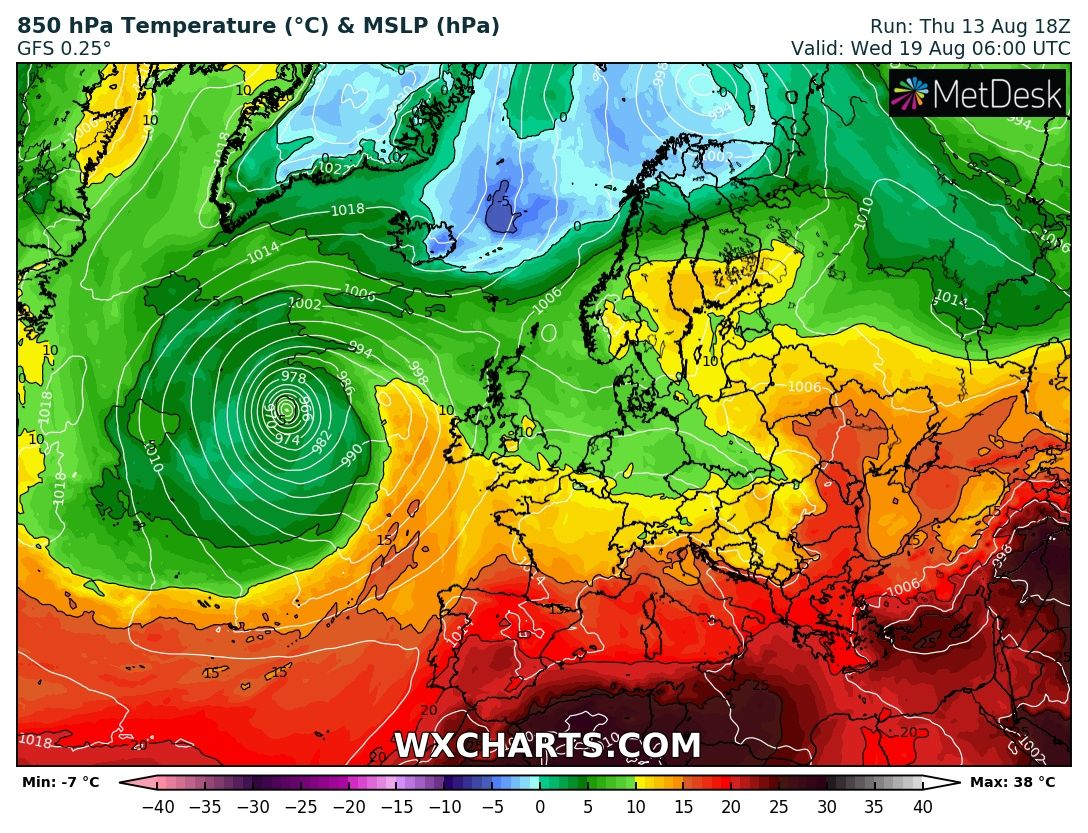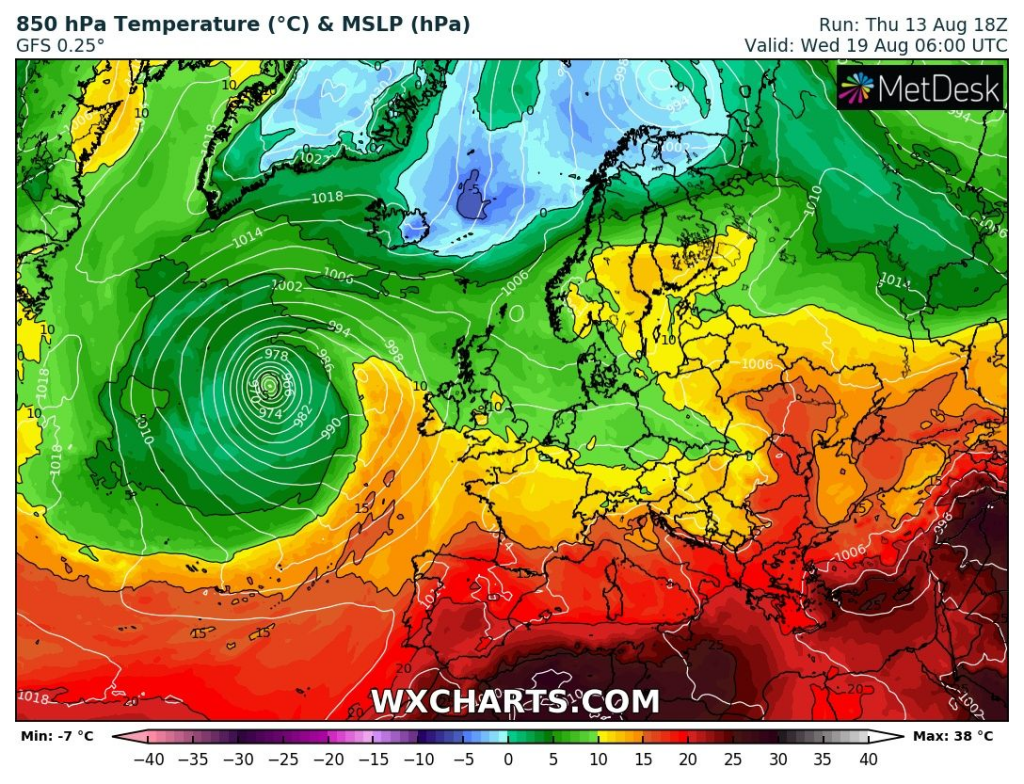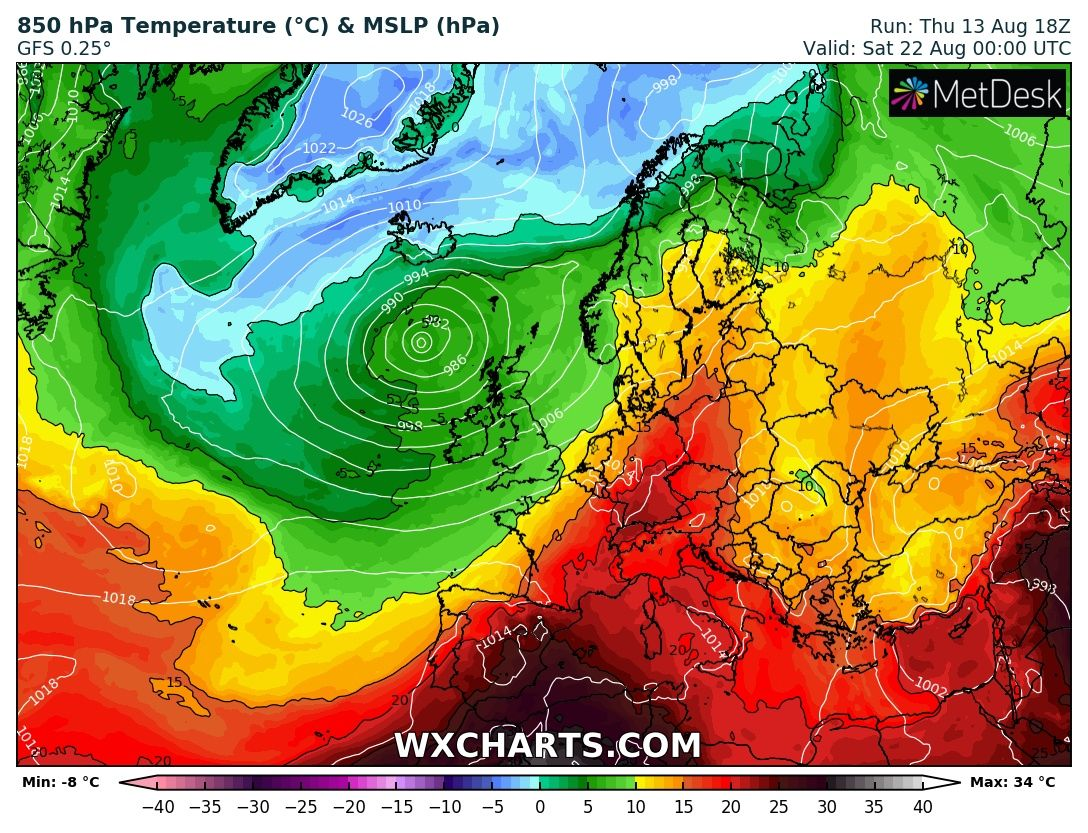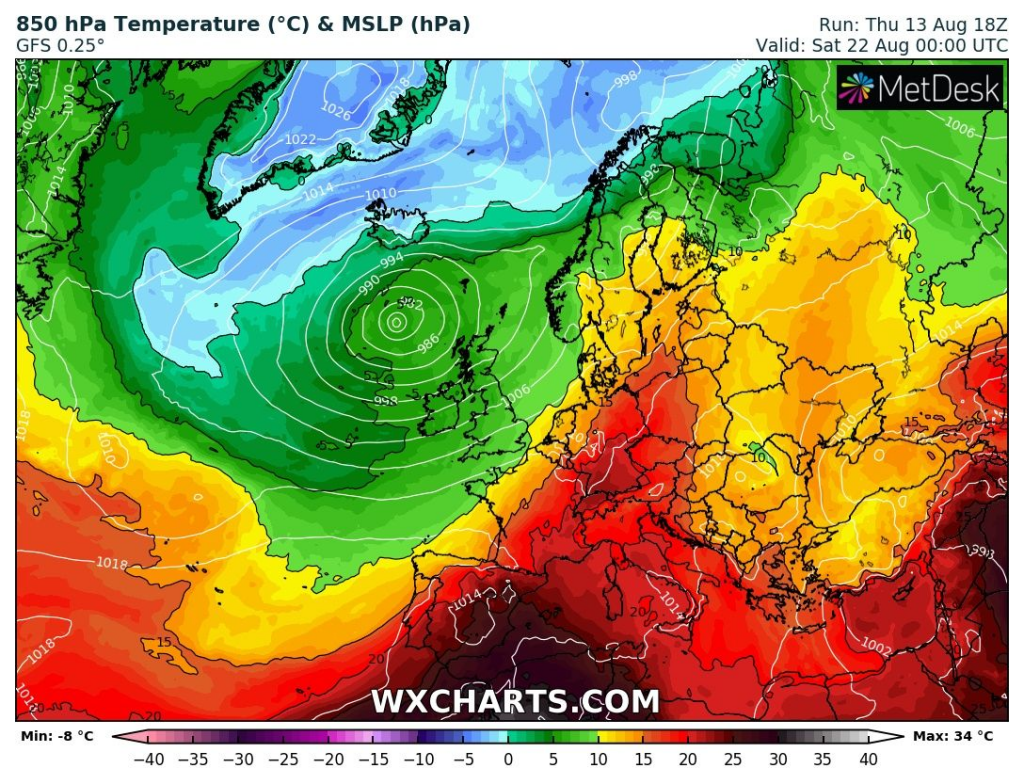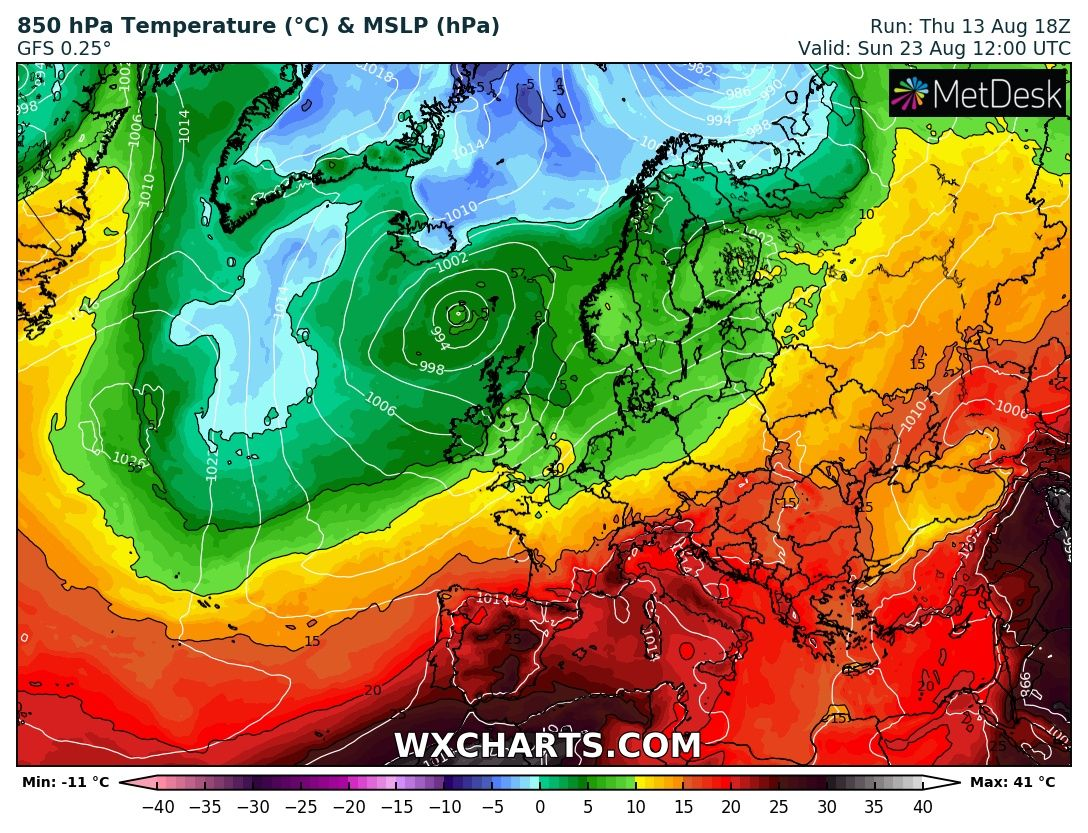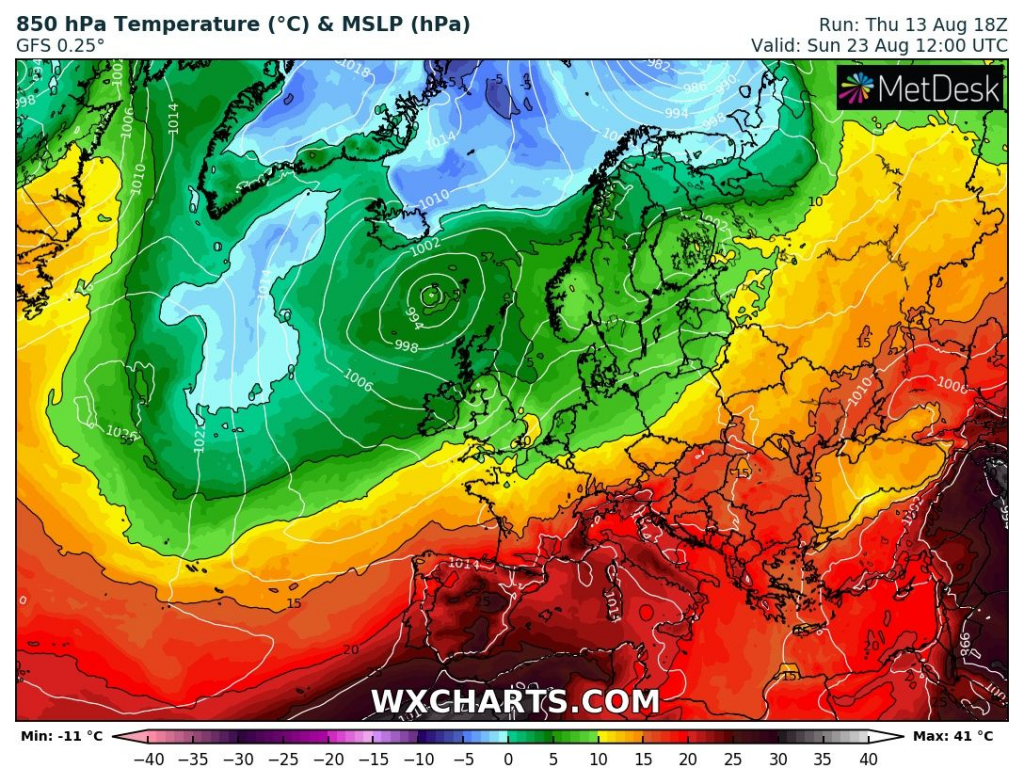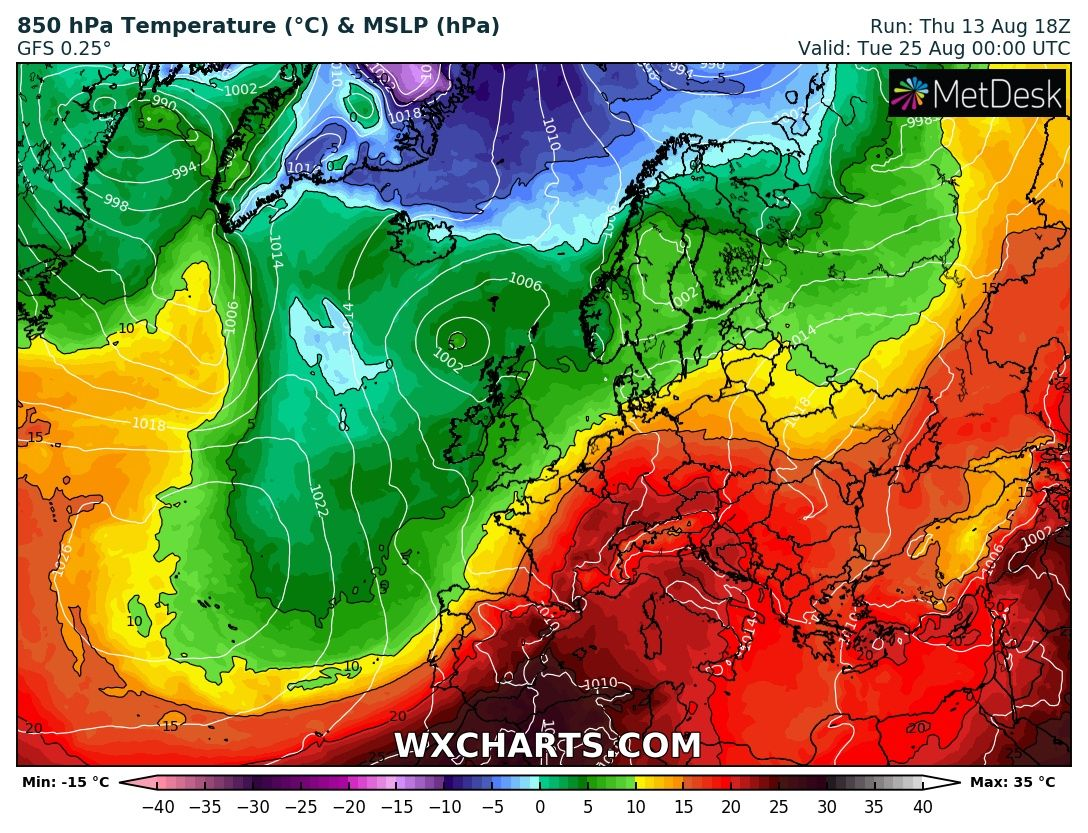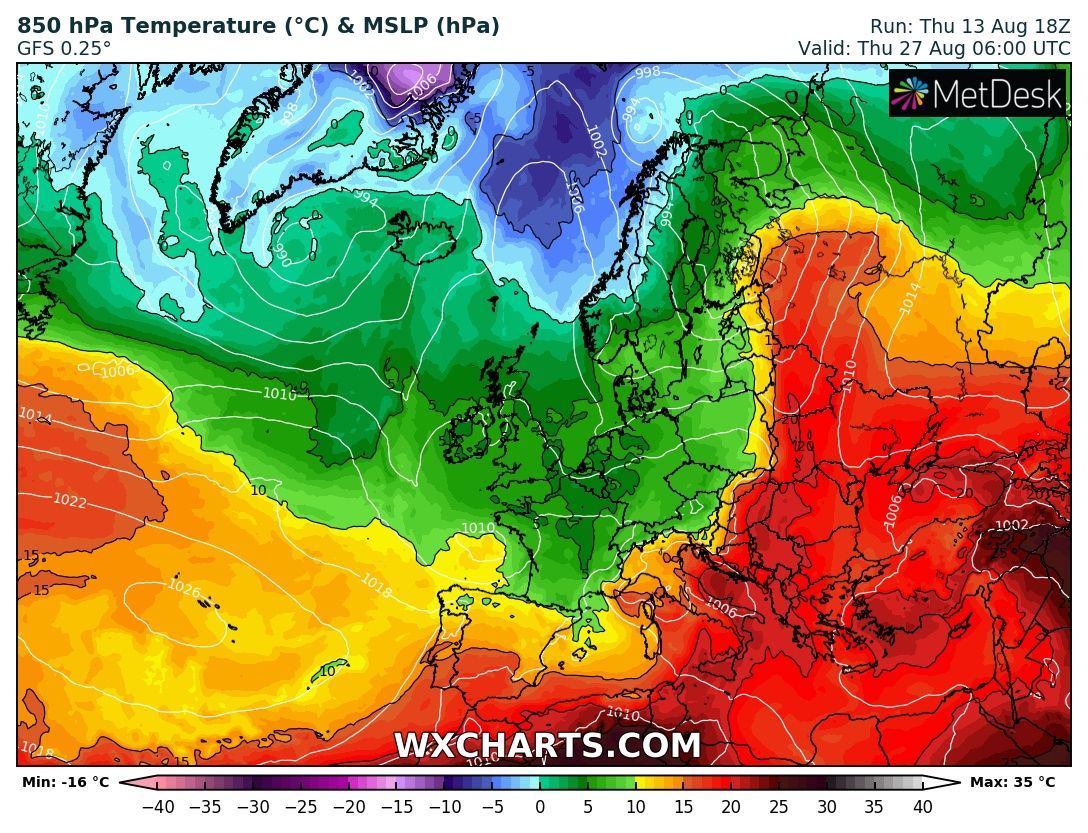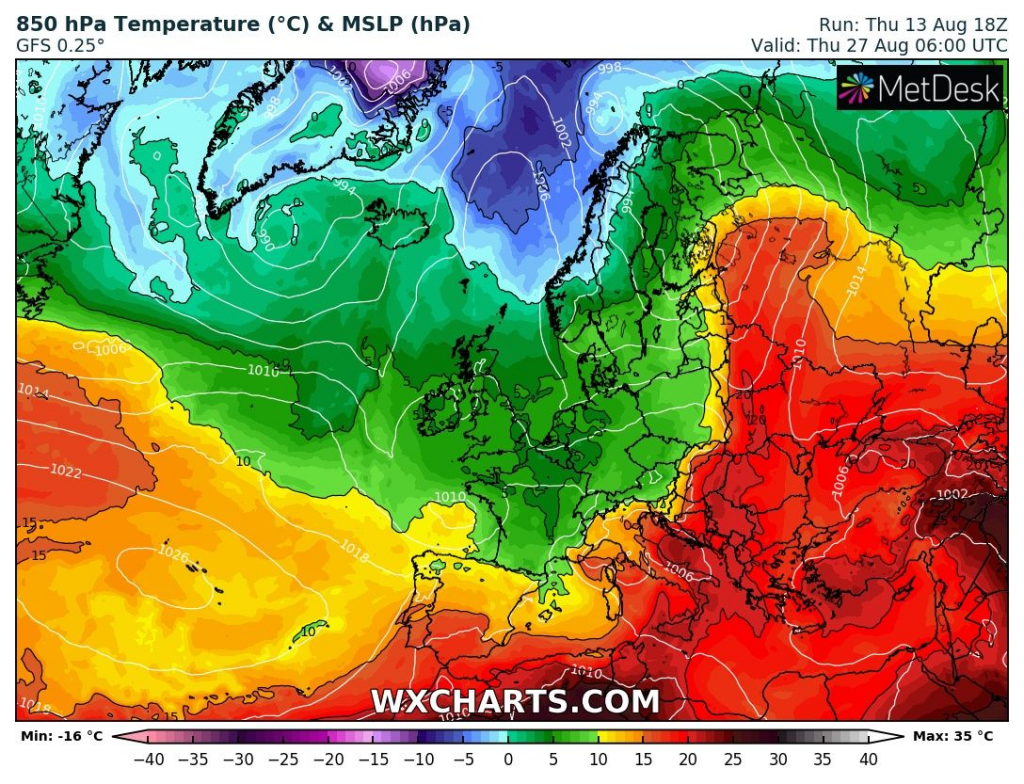 Available forecast of maximum temperature in 2 meters to last August decade in Europe /wetterzentrale.de/: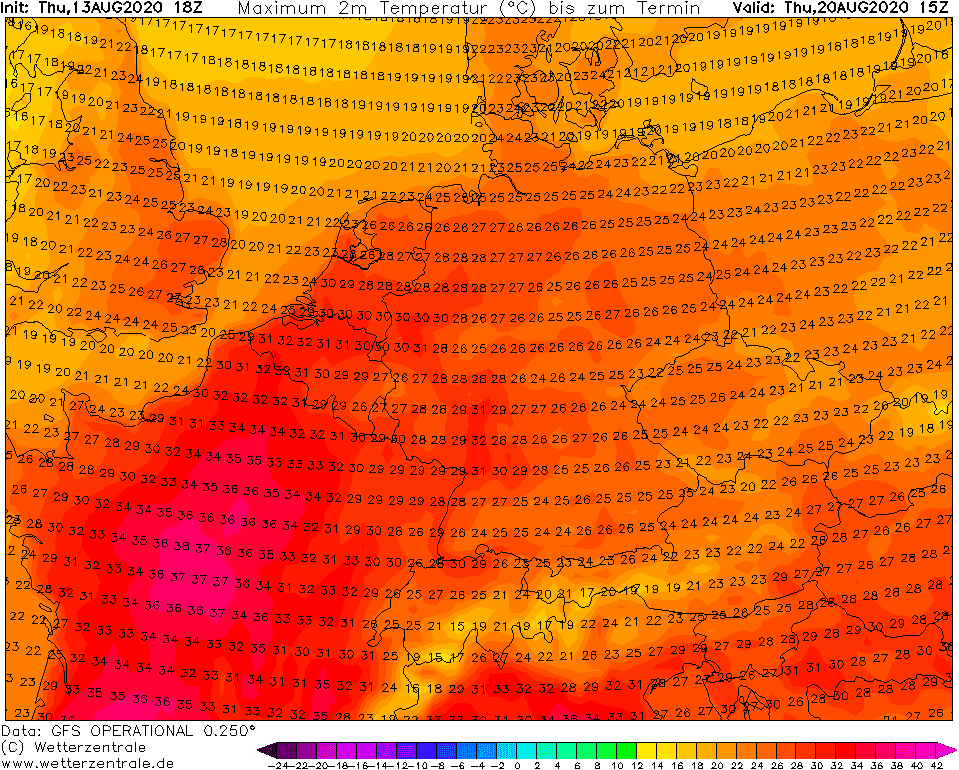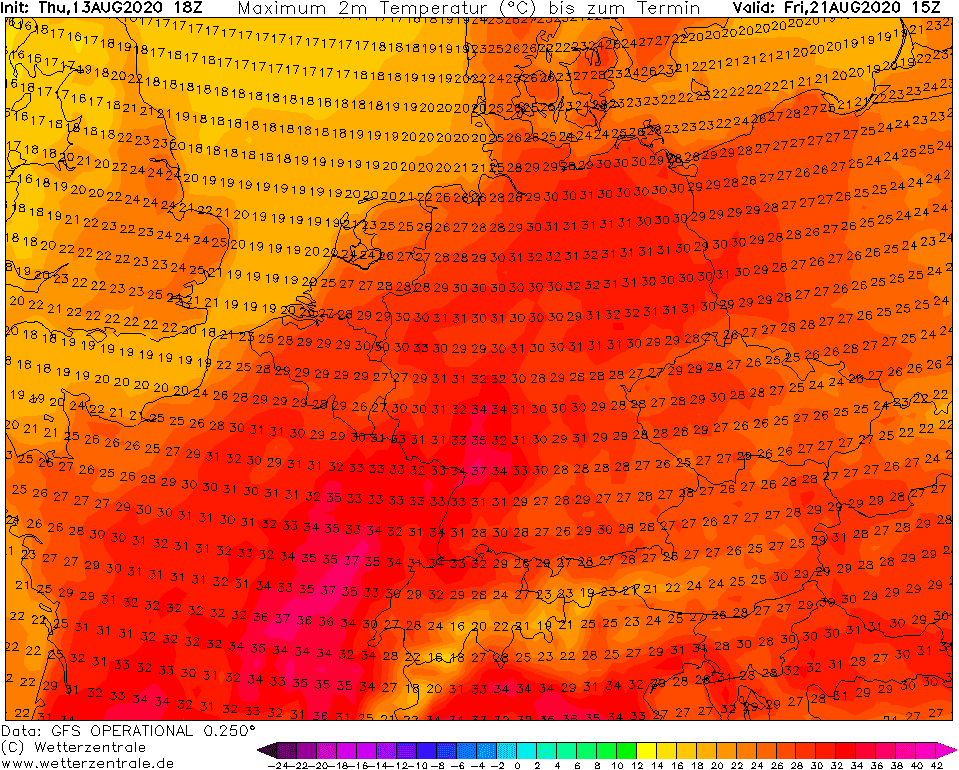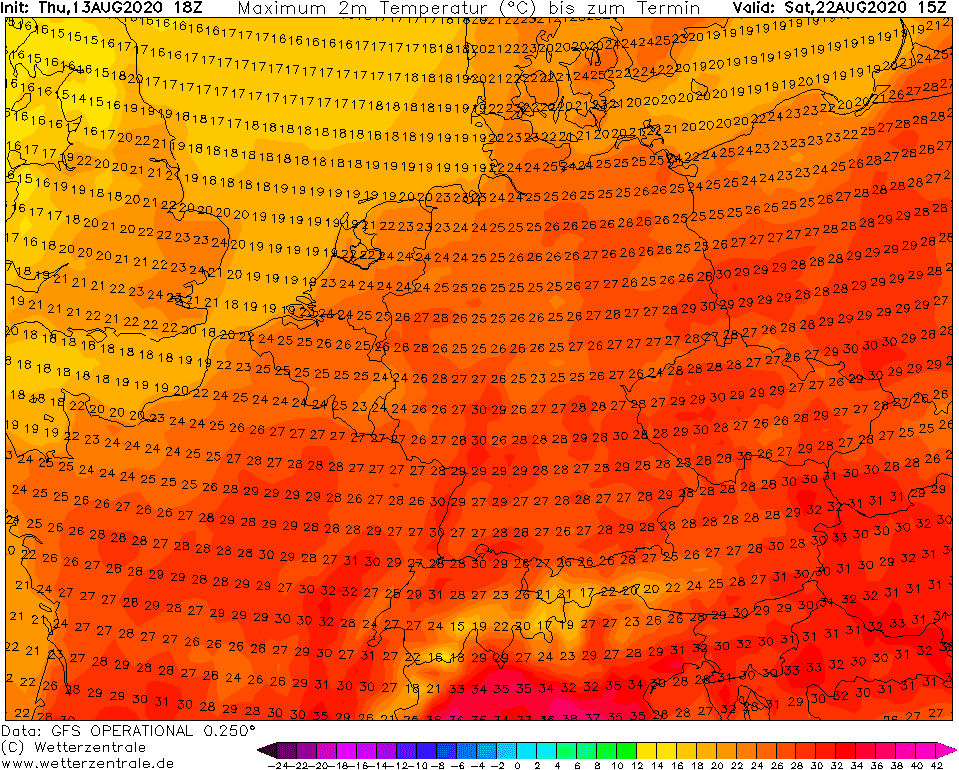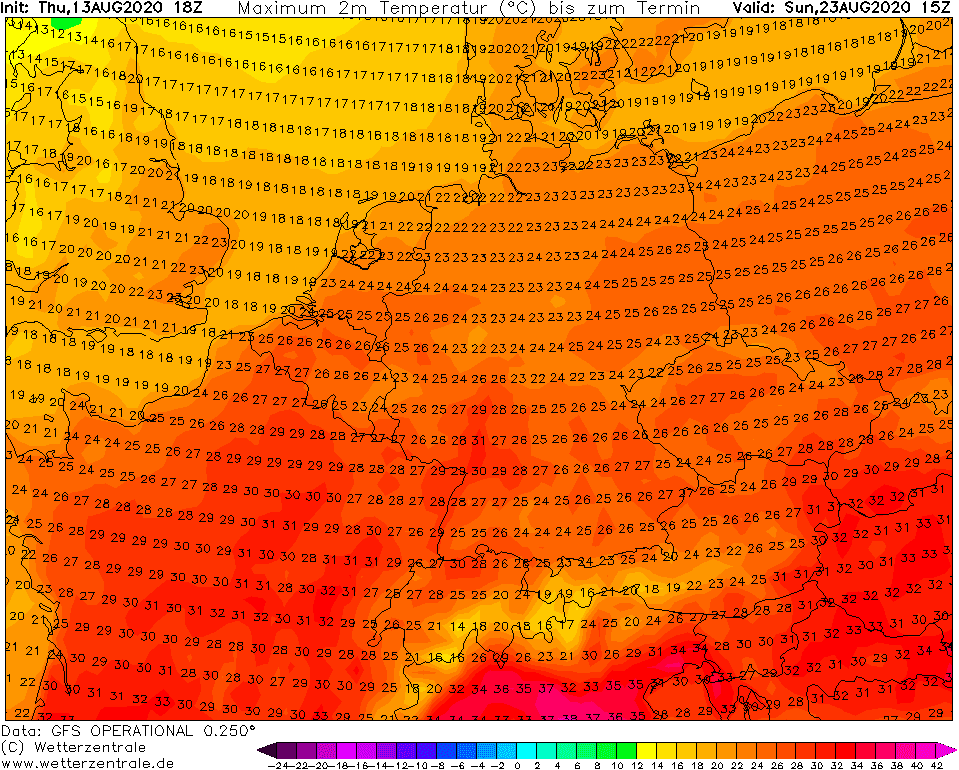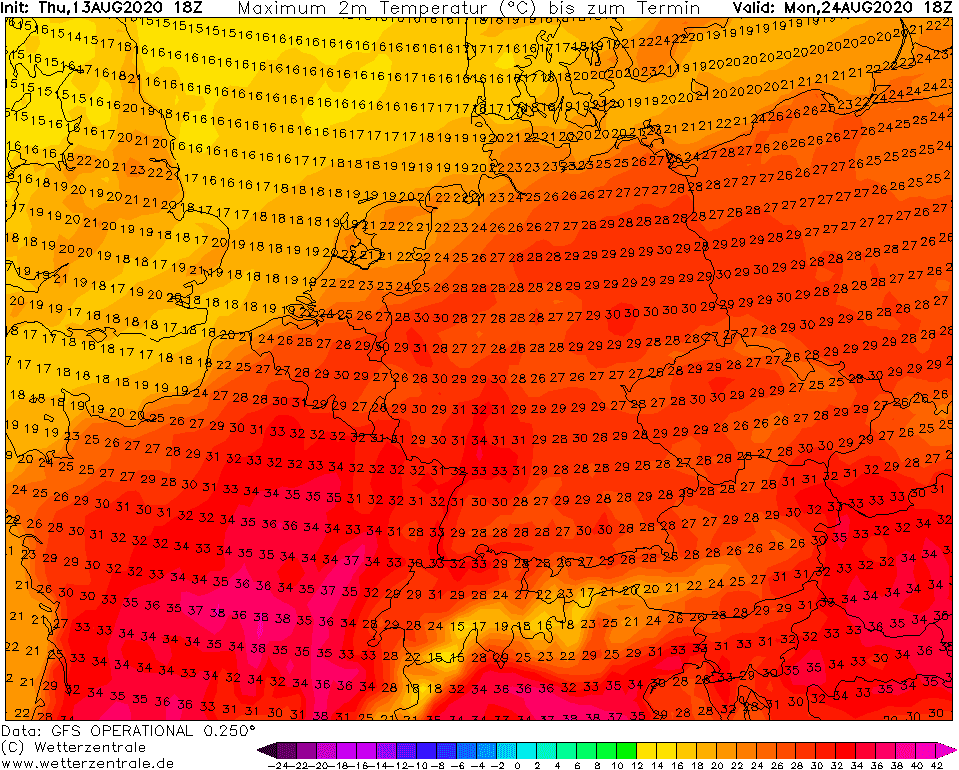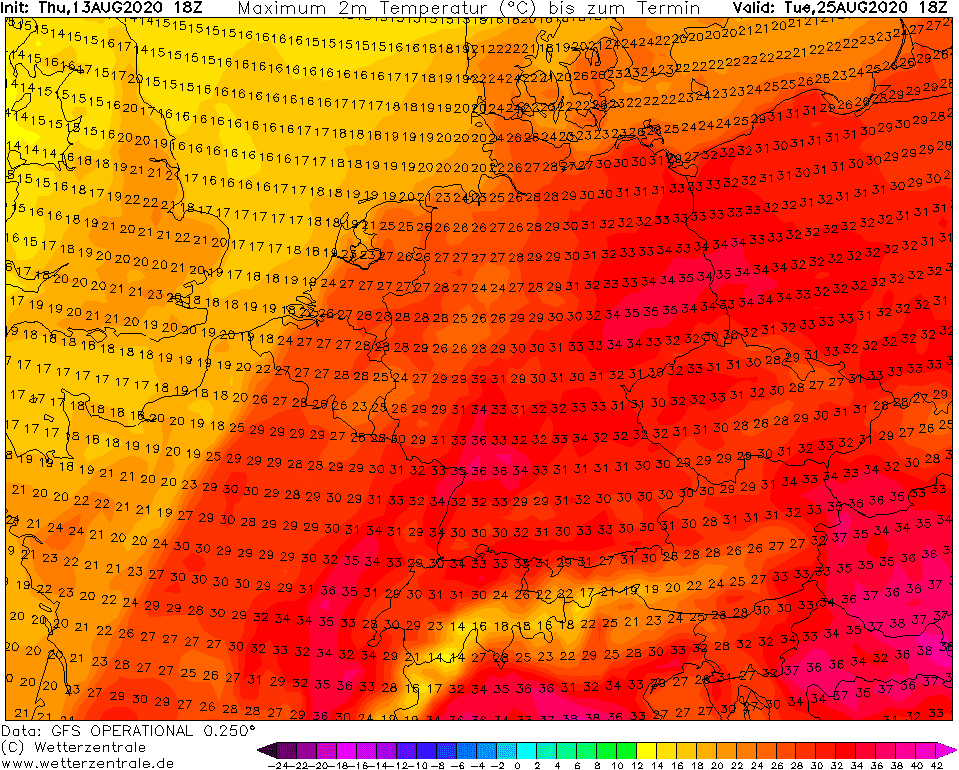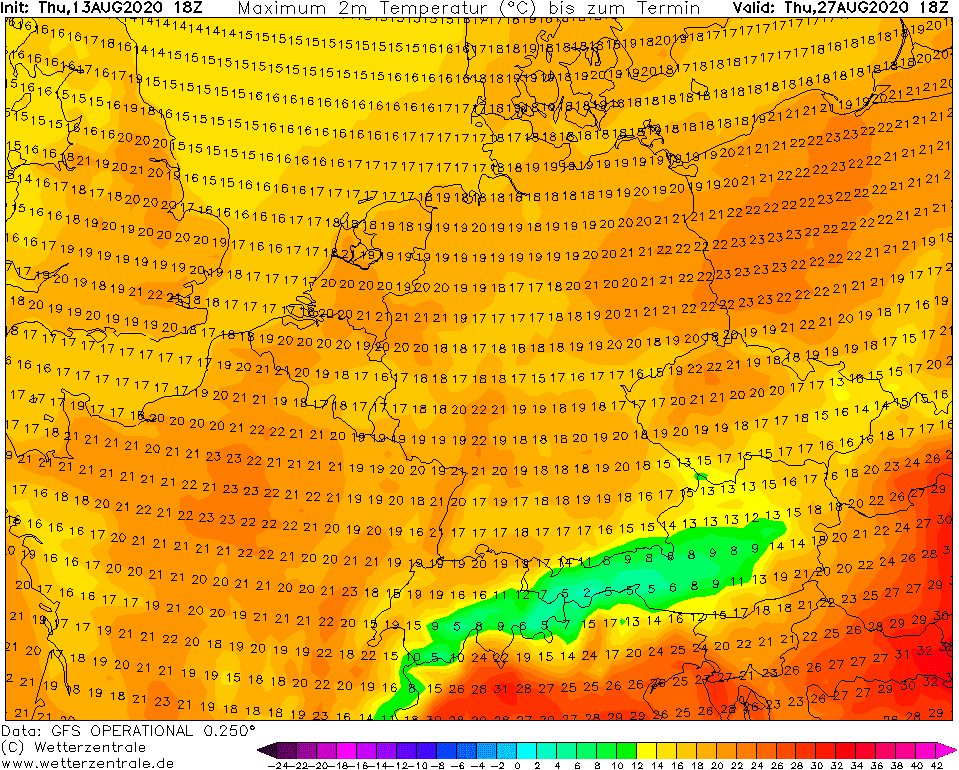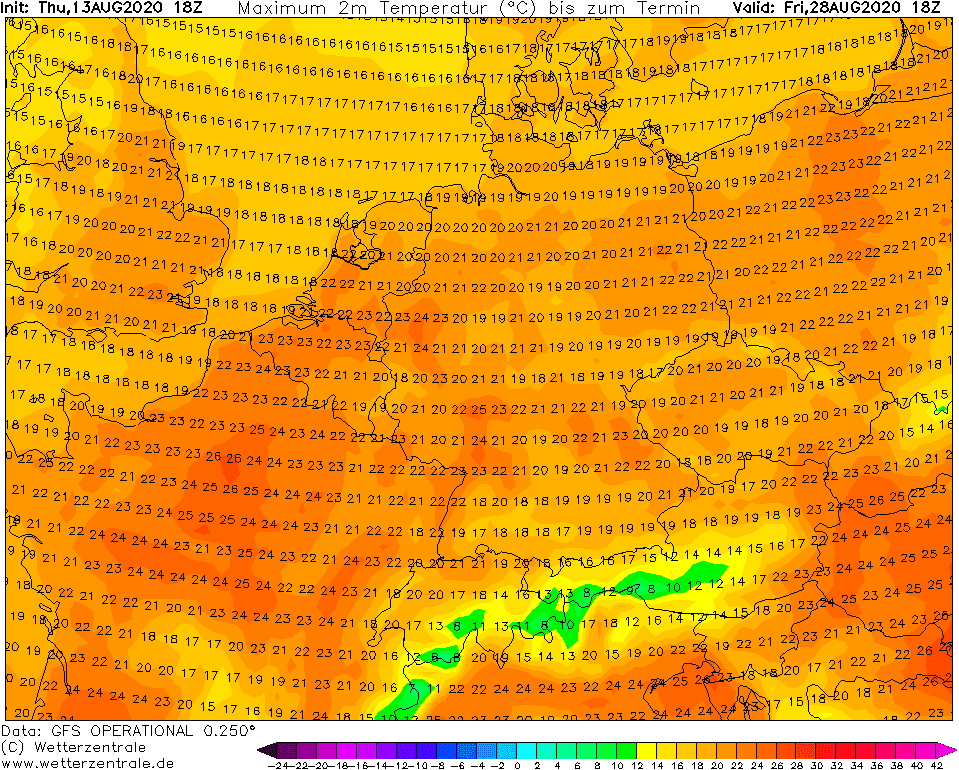 Big temperature contrast above Europe and Atlantic around 25. August 2020 and Accumulated precipitation during the next 2 weeks in Europe /wxcharts.com/: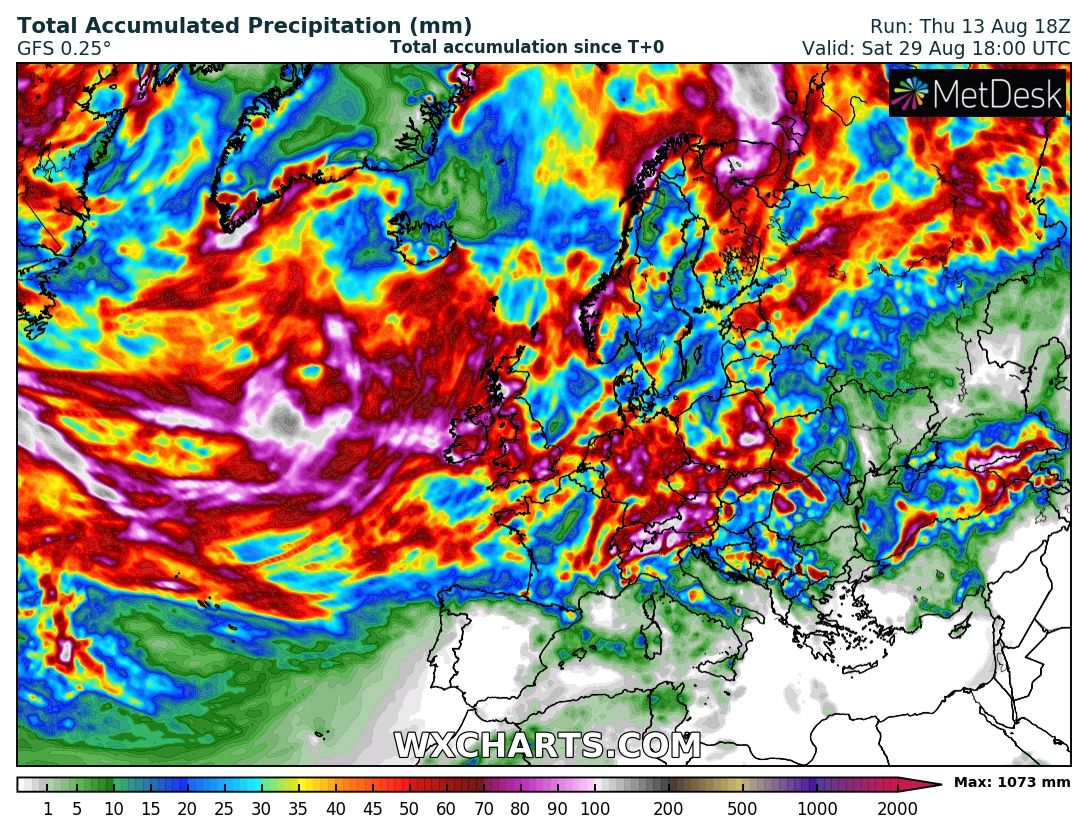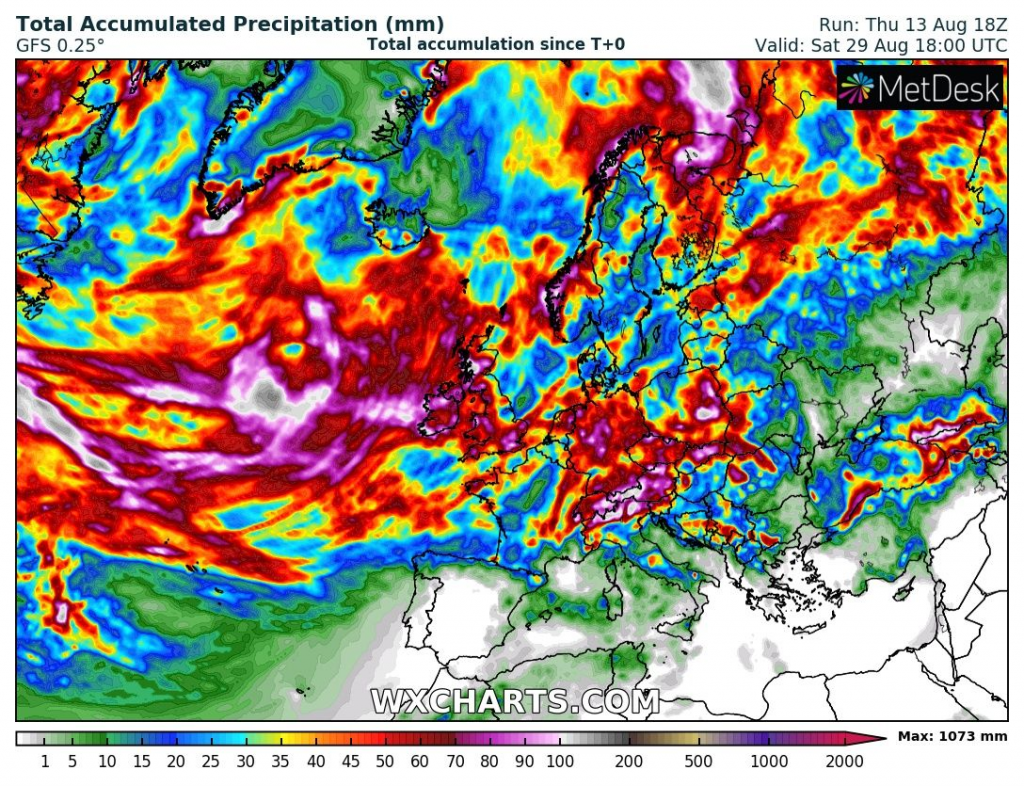 Illustration photo: https://edu.glogster.com/glog/fall-autumn-leaves/1g2f8euuu35
(Visited 76 times, 1 visits today)