EUROPE CHRISTMAS 2020 AND NEW YEAR 2021 FORECAST: All Europe under the snow soon! Severe Christmas cooldown and heavy frosts during New Year celebrations!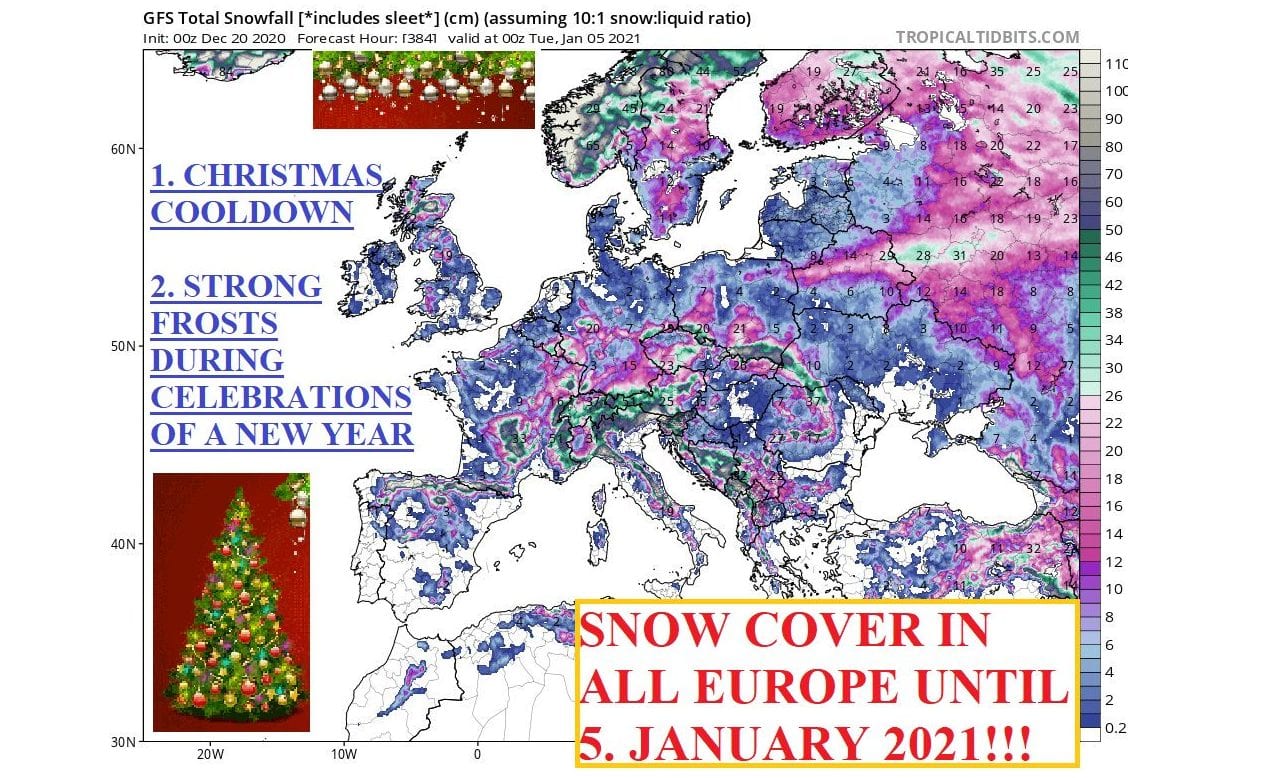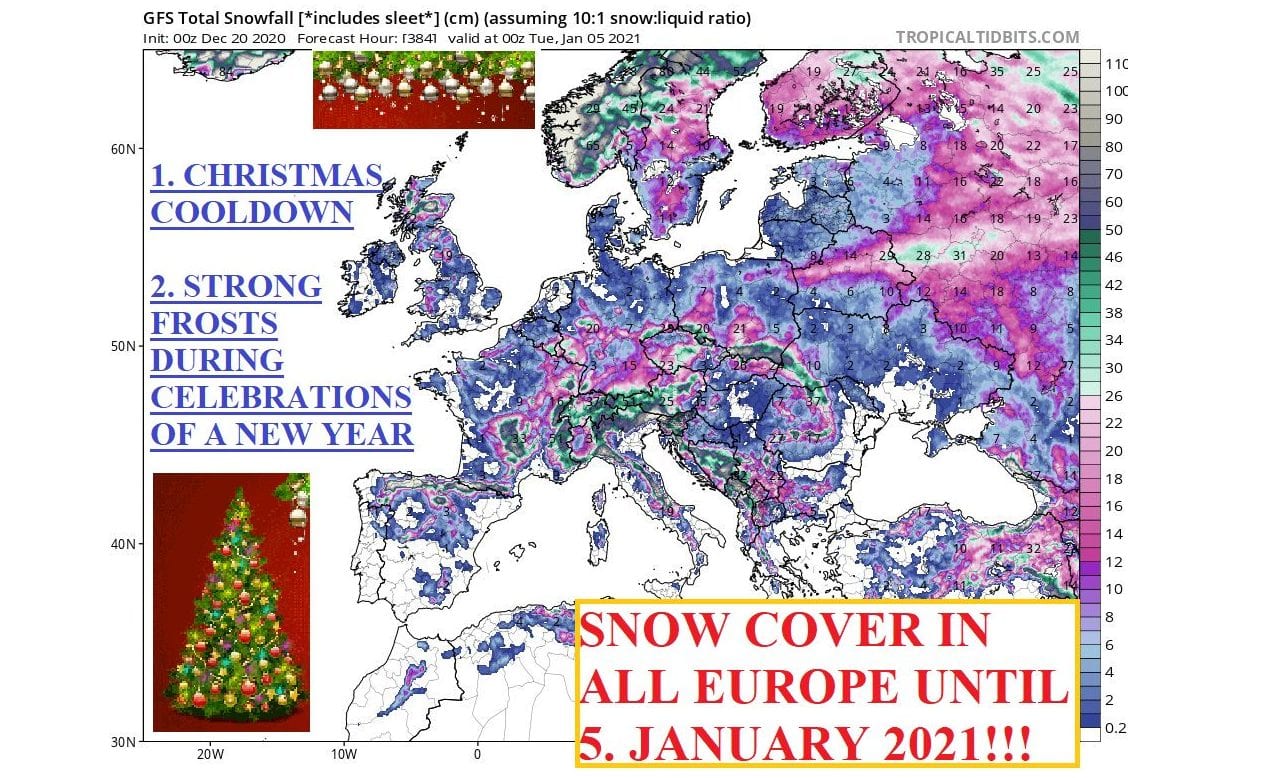 It´s 20. December and we should to look at forecast for Christmas 2020 and New Year 2021 for Europe in full details!
Mkweather already since 21. November has published series of articles about forecasted conditions to Christmas 2020.
In first outlooks for Christmas 2020, Mkweather forecasted mainly persisting NAO- / AO- phase during early Winter 2020/2021 – this forecast is successful and next, unexpected peaks of AO- / NAO- are waiting us even in late December and early January 2020/2021, after break before a Christmas with next powerful coldwaves.
Power of incoming coldwaves in Europe is documenting a map of expected snowing occurrence of snowfall from tropicaltidbits.com – until 5. January (next 16 days) is snow expected almost in all Europe, what is evidence of cold phase of circulation over Northern Hemisphere.
Although a week before the Christmas, extremely warm winter weather surprised not only Mediterranean (Kerkyra, Greece, +22,2°C Palma de Mallorca, +20,2°C, but too Norway – Tafjord with anomalous +17,0°C!), very good news for lovers of winter are coming – next decrease of AO and NAO indices will be accompanied with big cooldown at Christmas 2020 and strong frosts during celebration night from 31. December 2020 to 1. January 2021!
3 Christmas days (24., 25. and 26. December) will start already on Thursday, 24. December with extremely warm weather in continental Europe, with maximum temperatures up to +15°C (!) (British Islands will be already under the effect of polar vortex part, with regional snowing in colder regions), however, big surprise is prepared for central part of continent – mainly Alpine and Carpathian areas – during Friday, 25. December and Saturday, 26. December, instead of +15°C in lowlands should report Munich, Prague, Vienna or other metropolitan cities in the region all-day frosts, minimally on Saturday.
E.g. Munich should experience with cooldown 16°C during the Christmas (23.12. maximum temperature +14°C, 26.12. only -2°C and snow cover).
During last days of the year 2020 will cooling down on the back side of shifting part of vortex across Europe and Silvester 2020 and New Year 2021 we should alive really cold celebration night, with minimum temperatures in valleys with deep snow cover up to -18°C and in lowlands regionally -6/-12°C, with all day frosts, near all day fogs with maximum temperature occasionally only -5°C and lower.
Regions near sea and regions traditionally warmed by Atlantic will be warmer such as continental Europe, but it should be relative cold and snowy times next 2 weeks, therefore stay safe and warm, because COVID-19 is spreading mainly in cold and dry weather.
Forecast for Silvester 2020 and New Year 2021, and then for all January 2021 will be updated on Mkweather during the next period.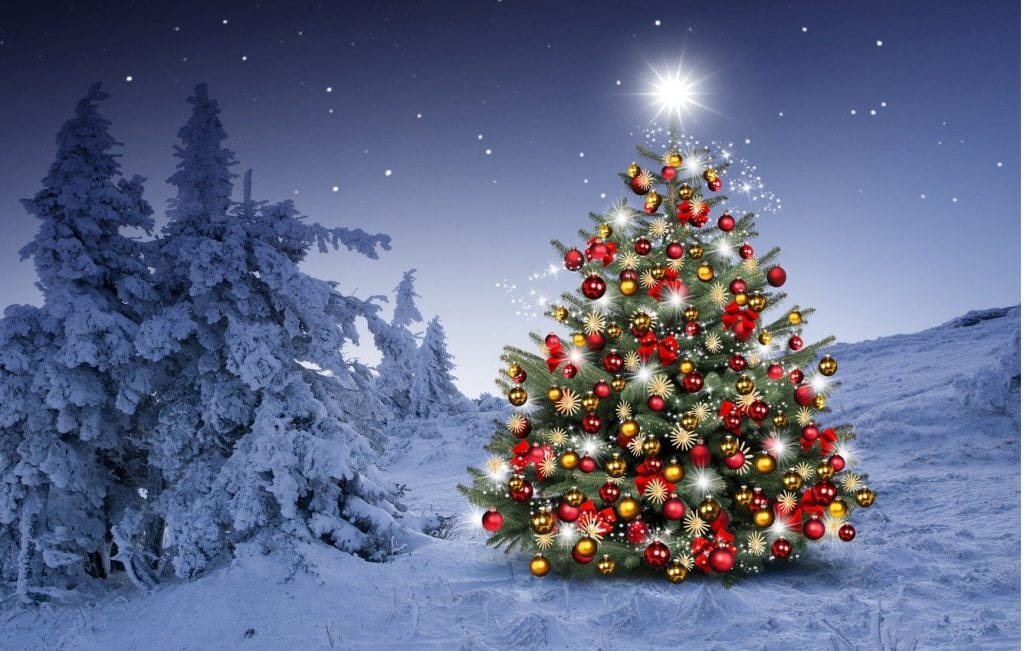 Infographics: tropicaltidbits.com, foreca.com, ECMWF, wxcharts.com, wetterzentrale.de: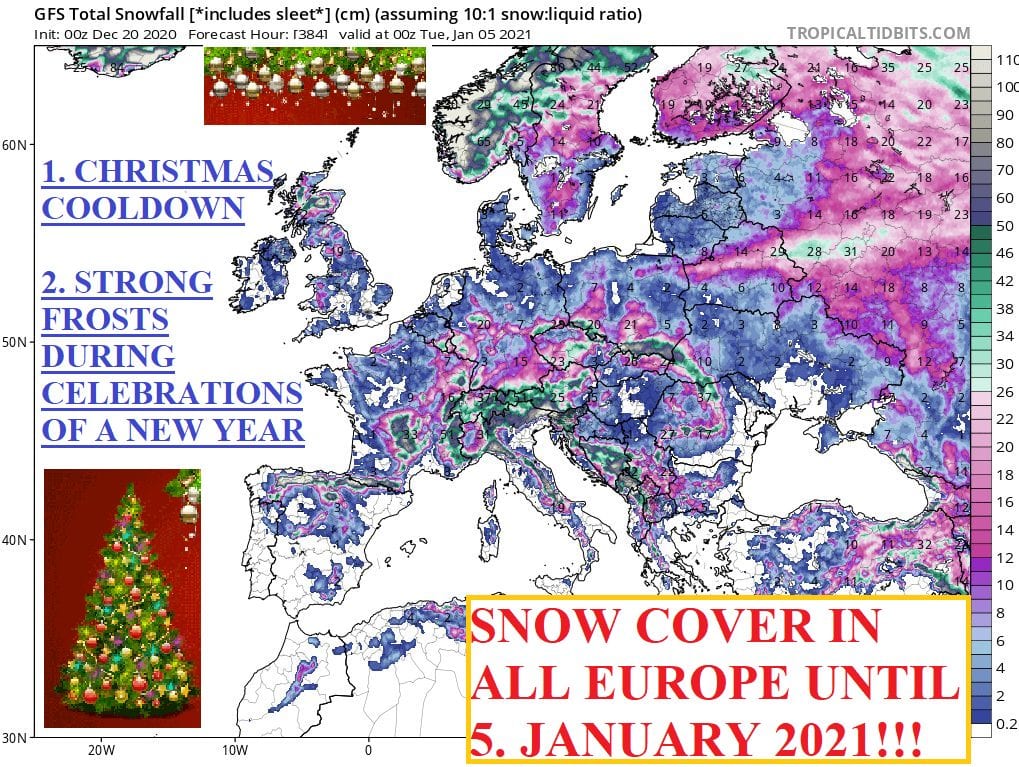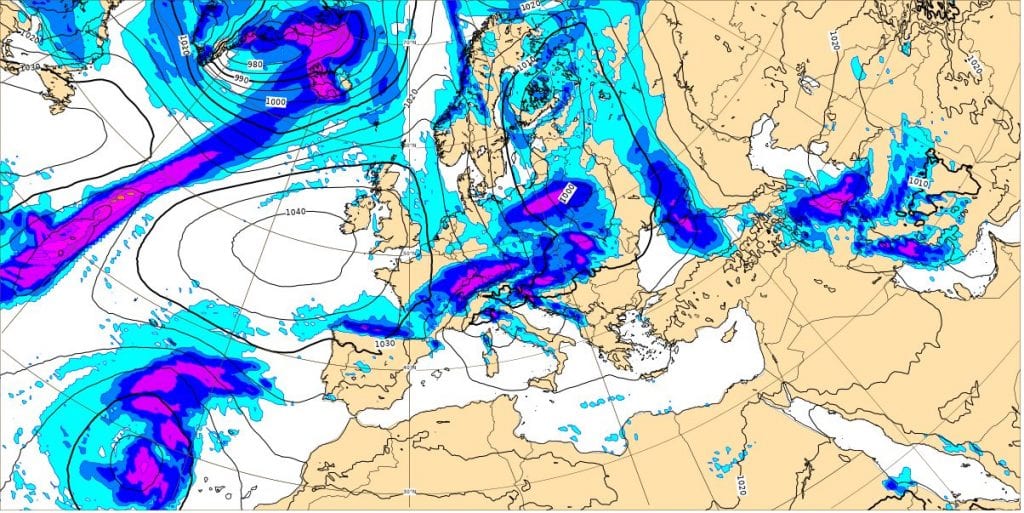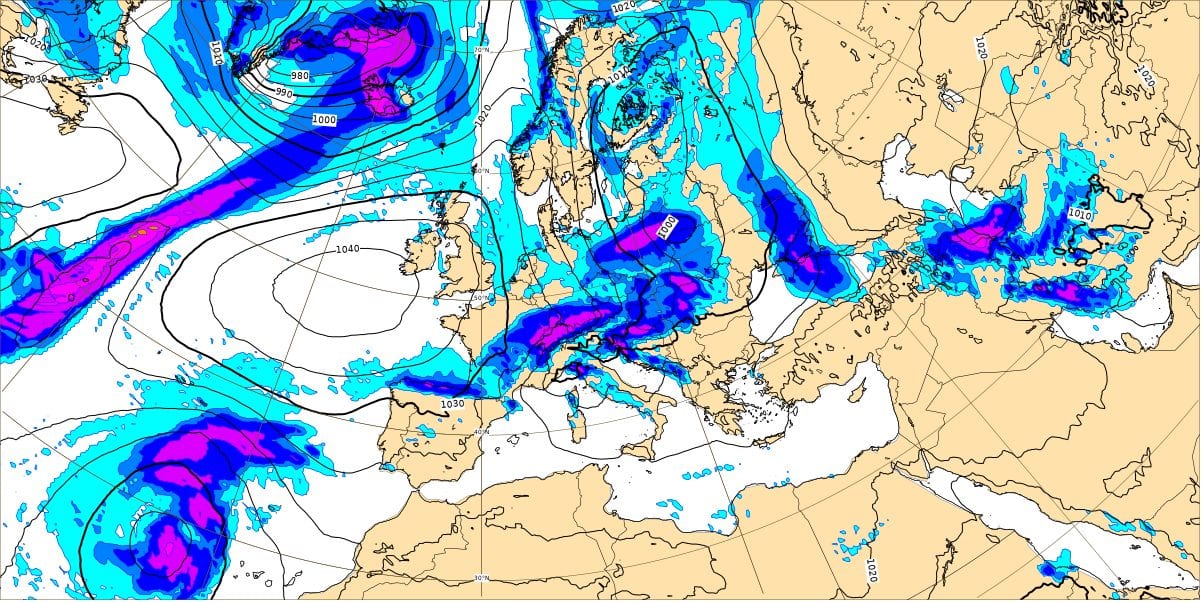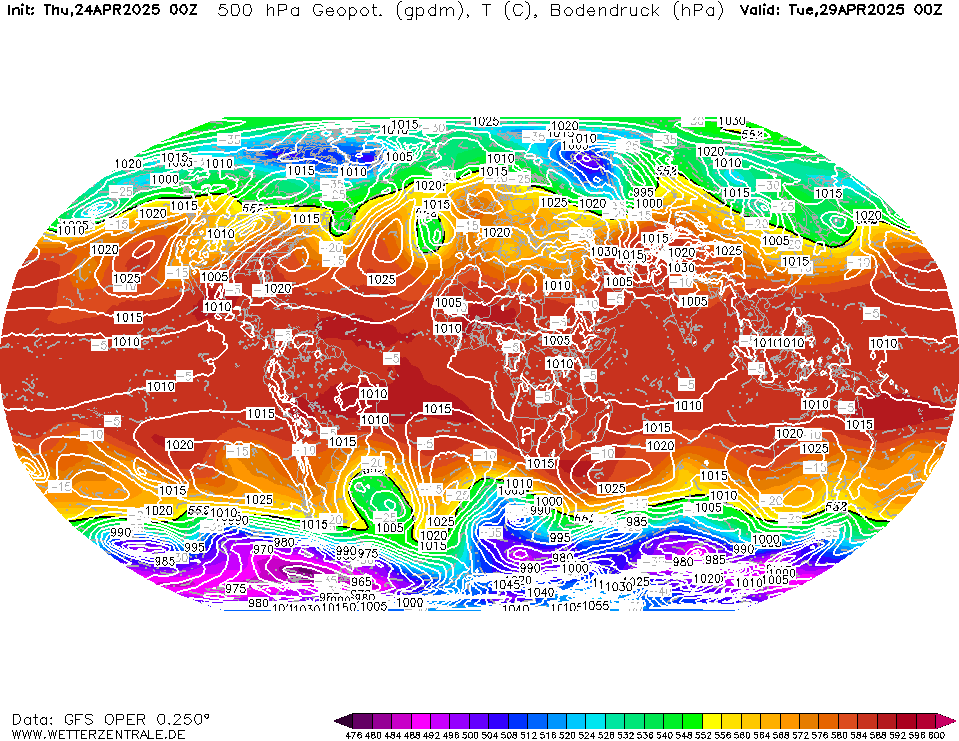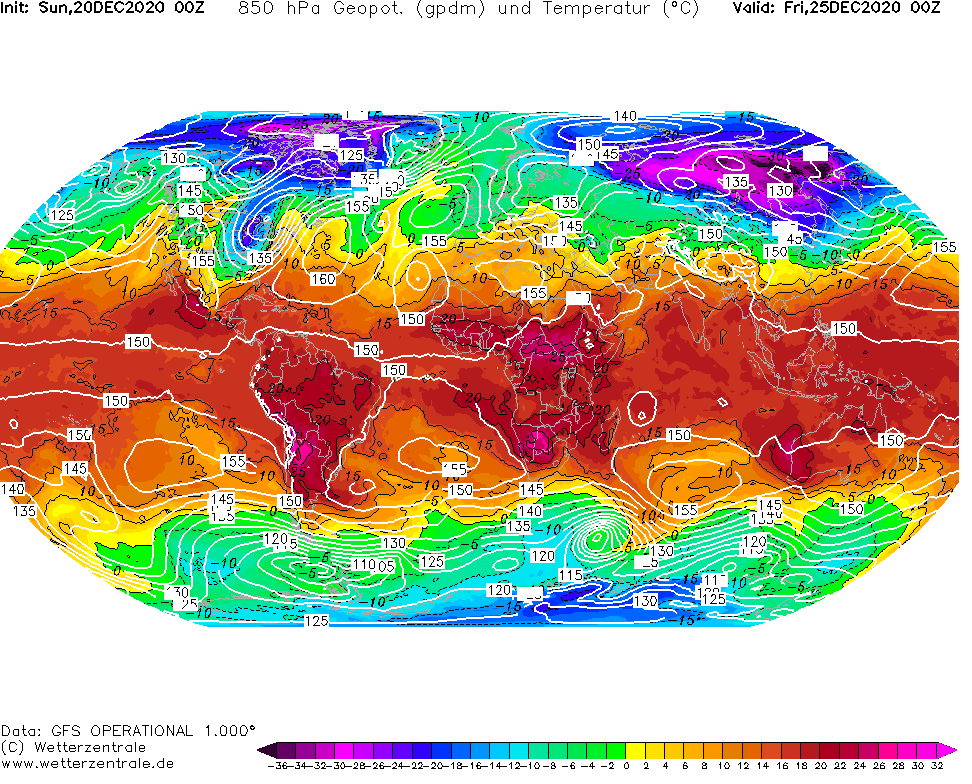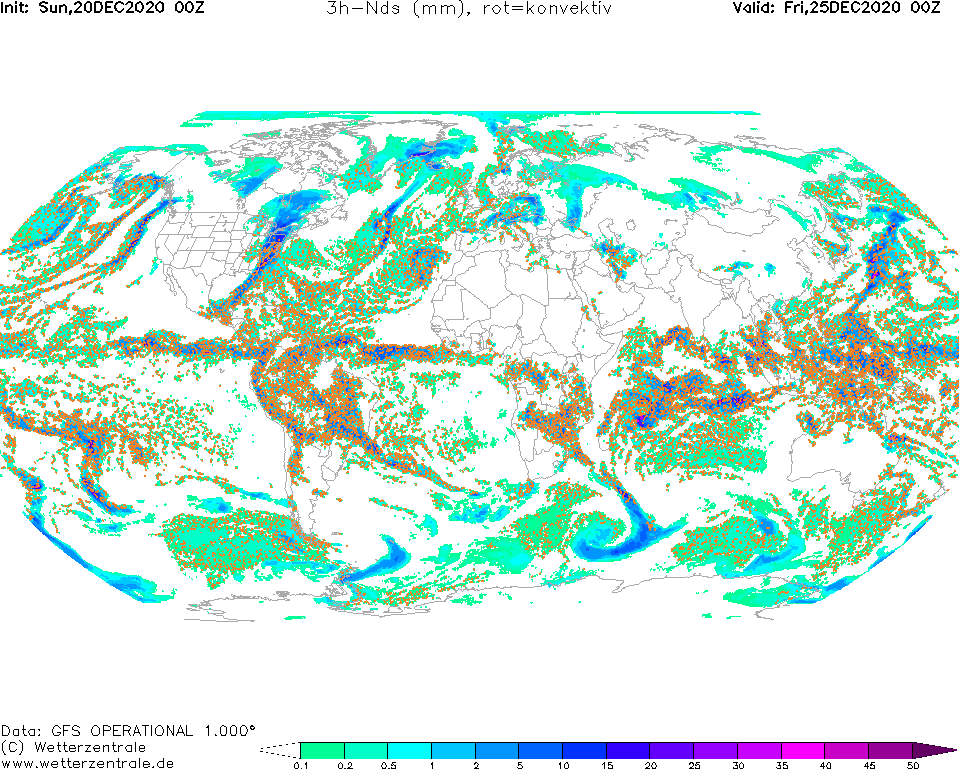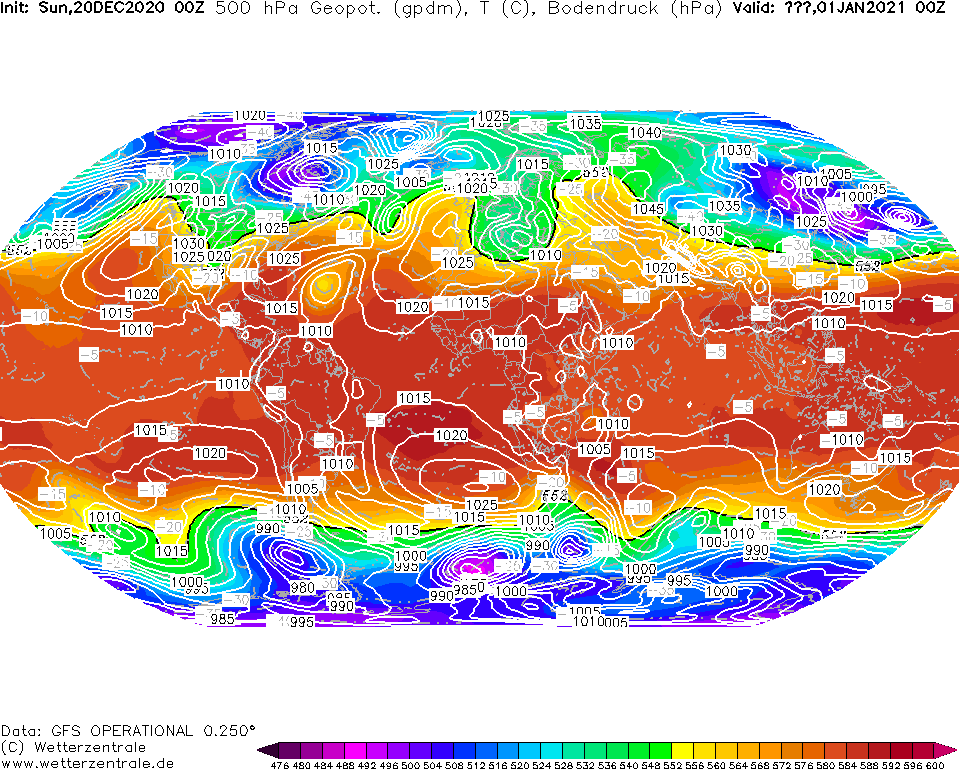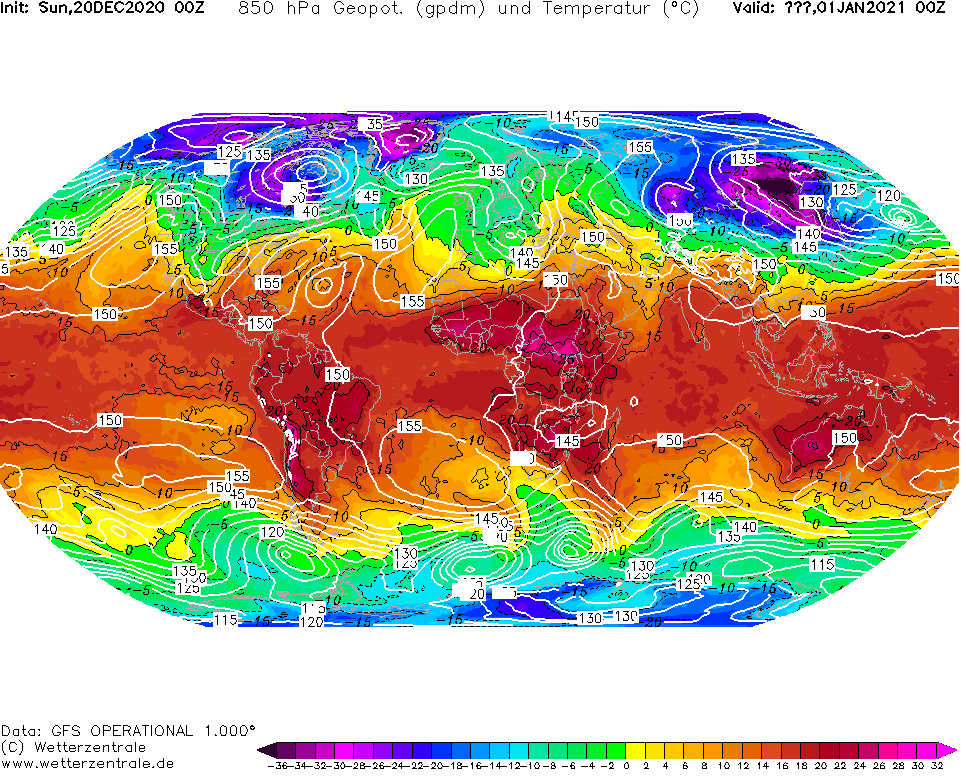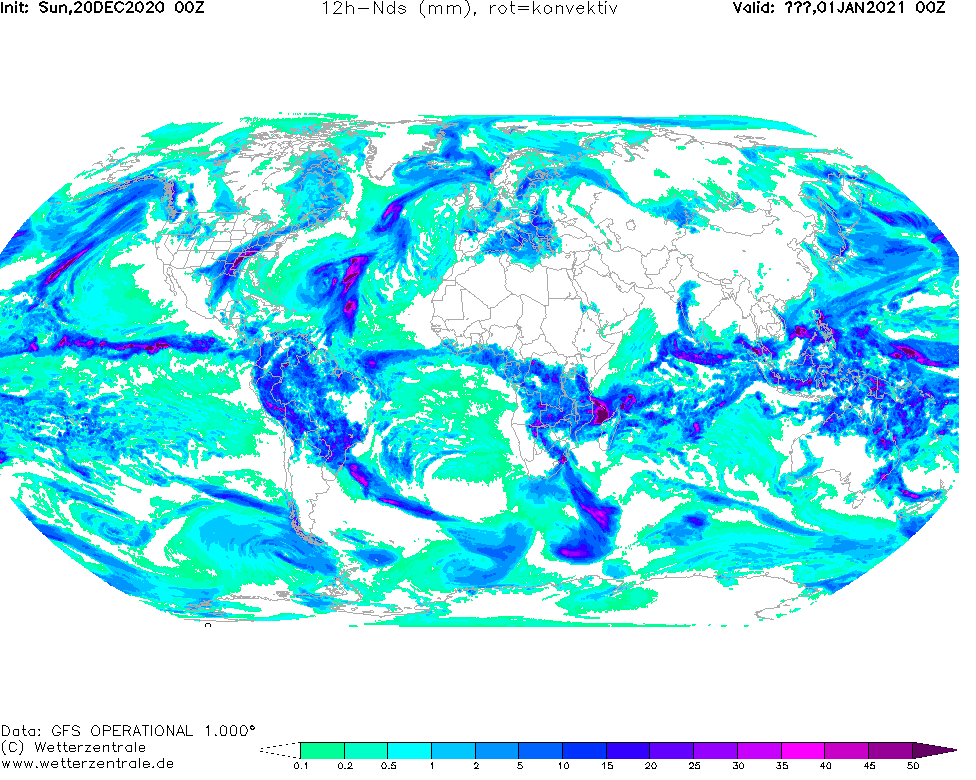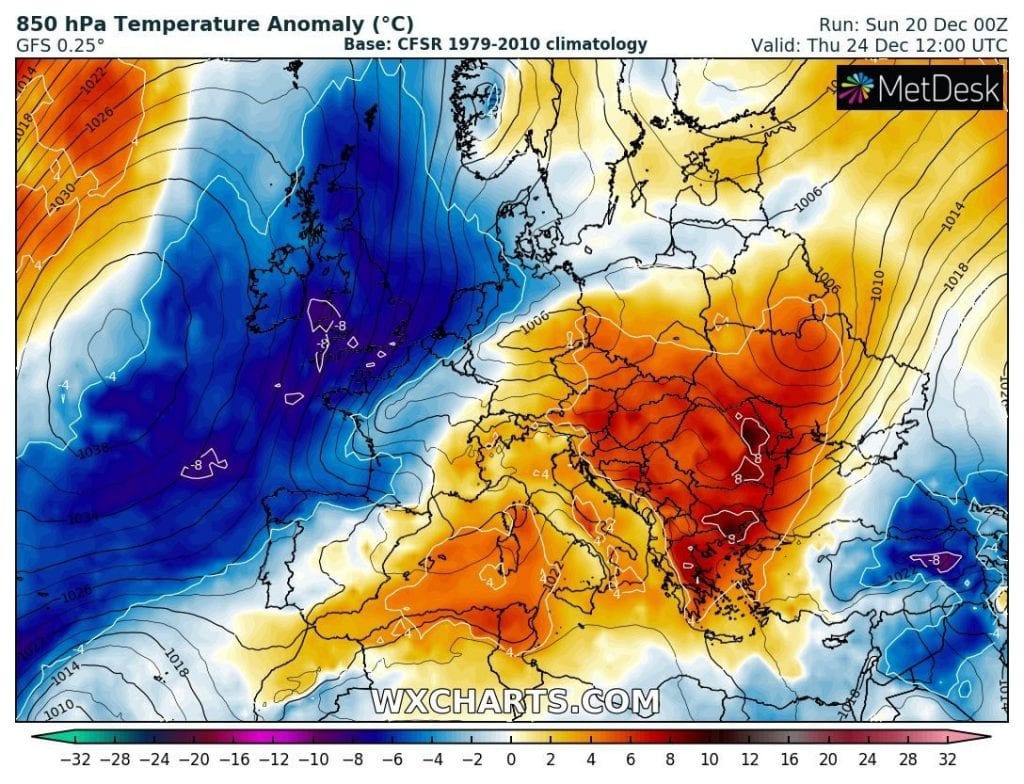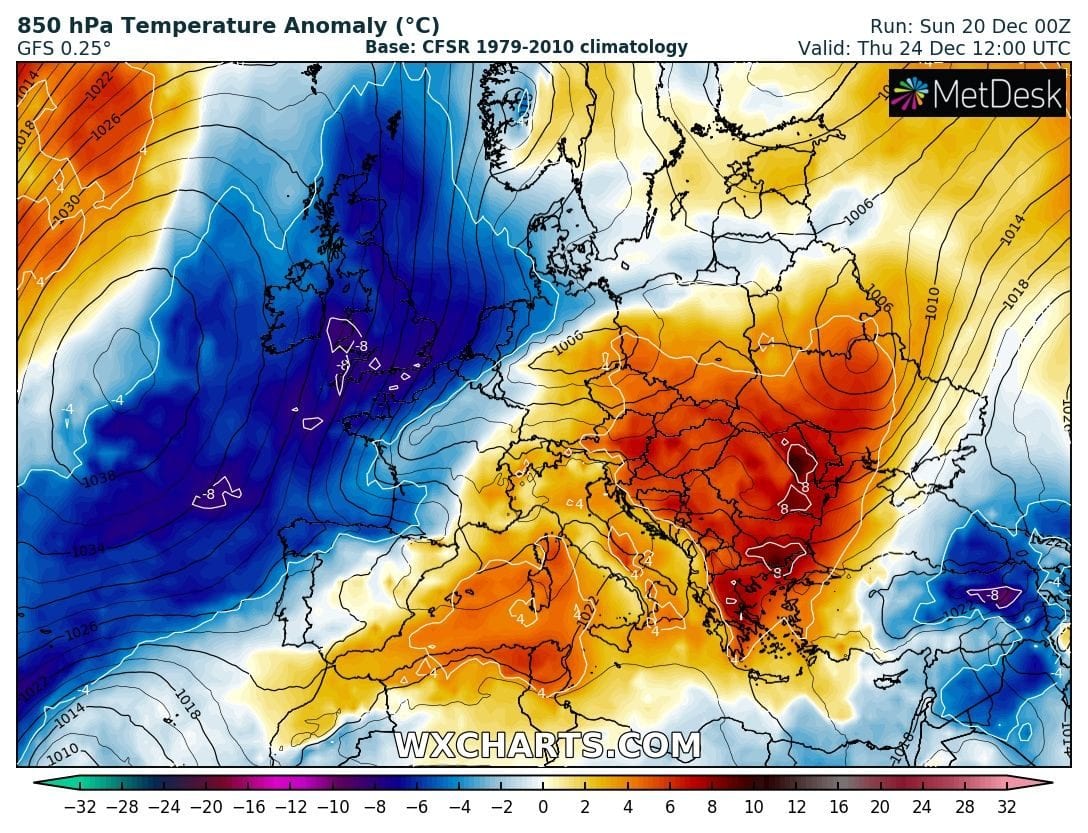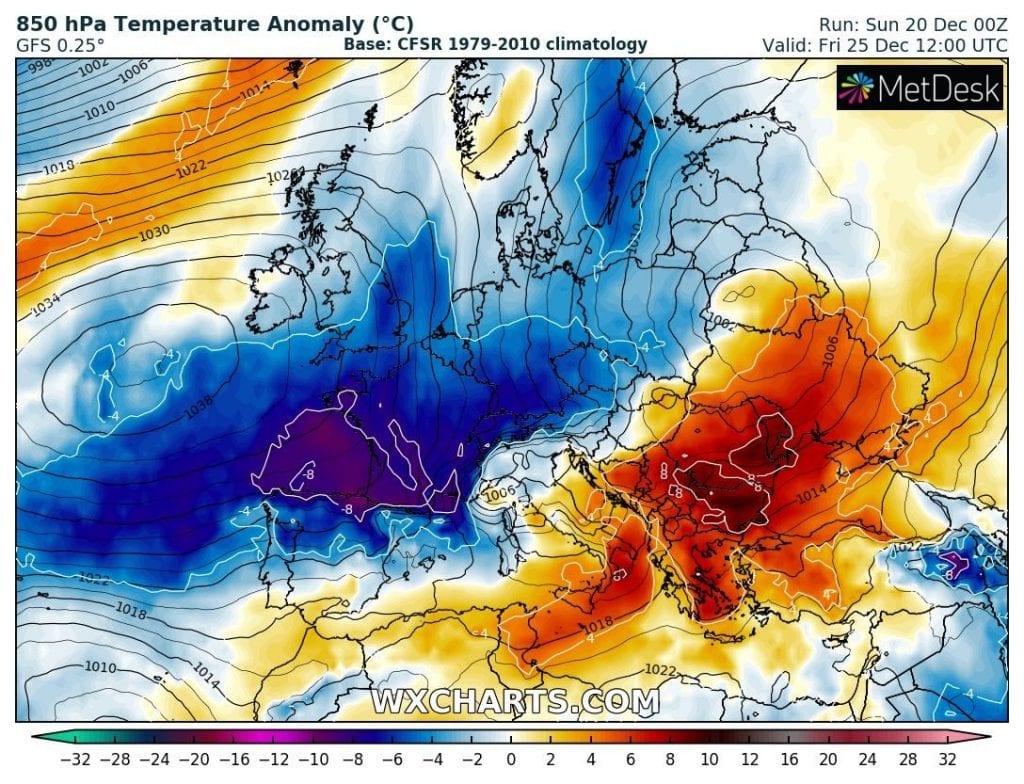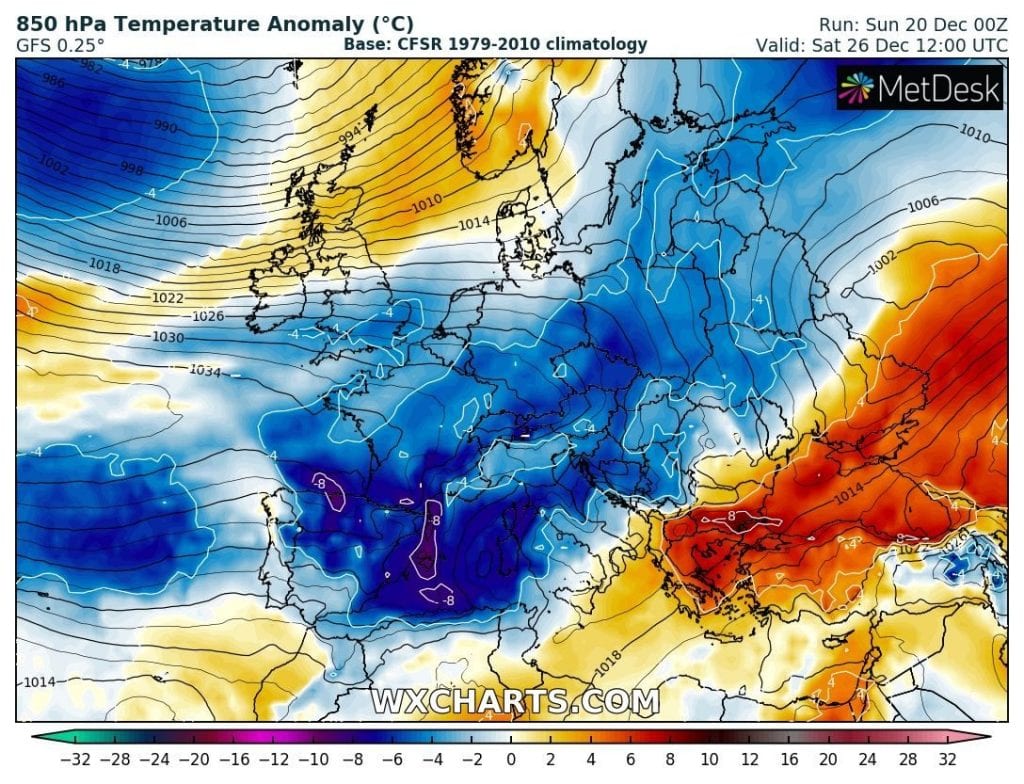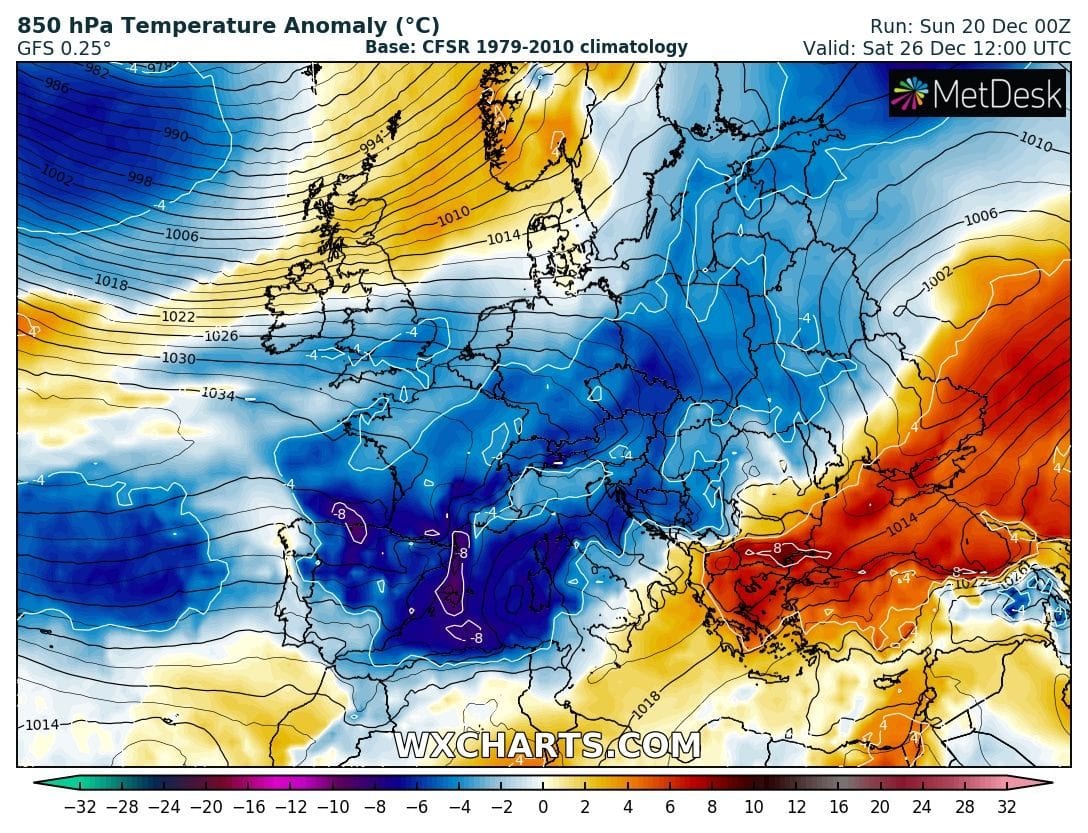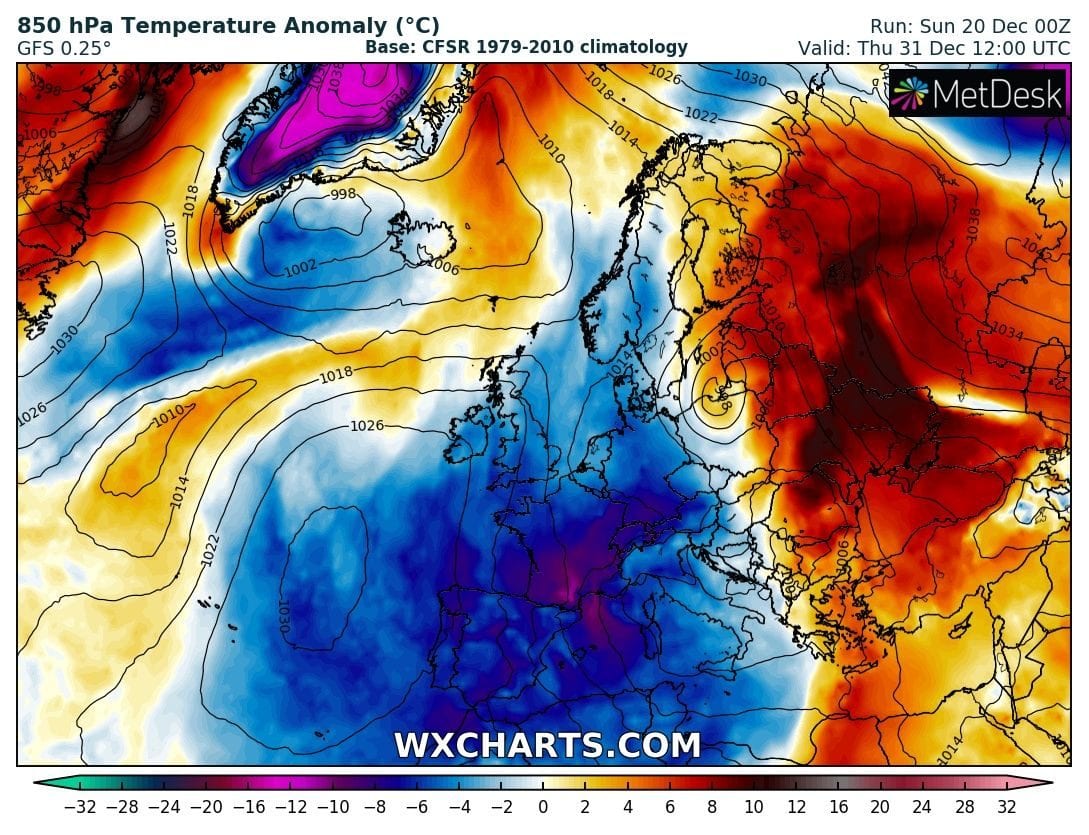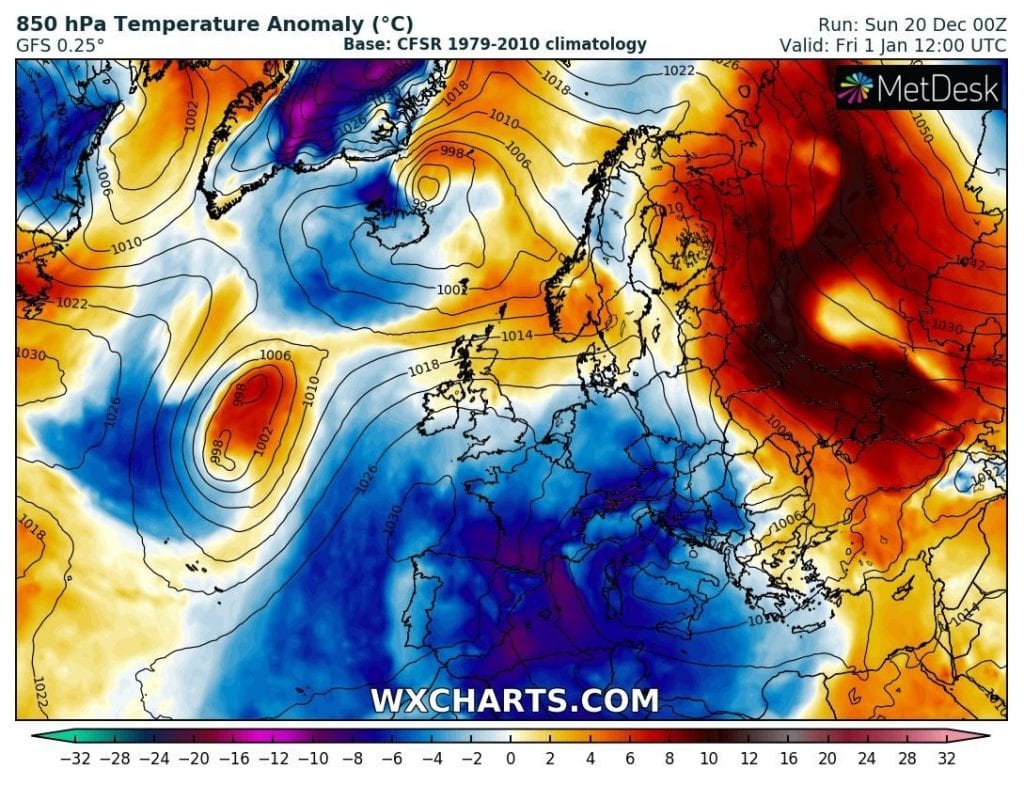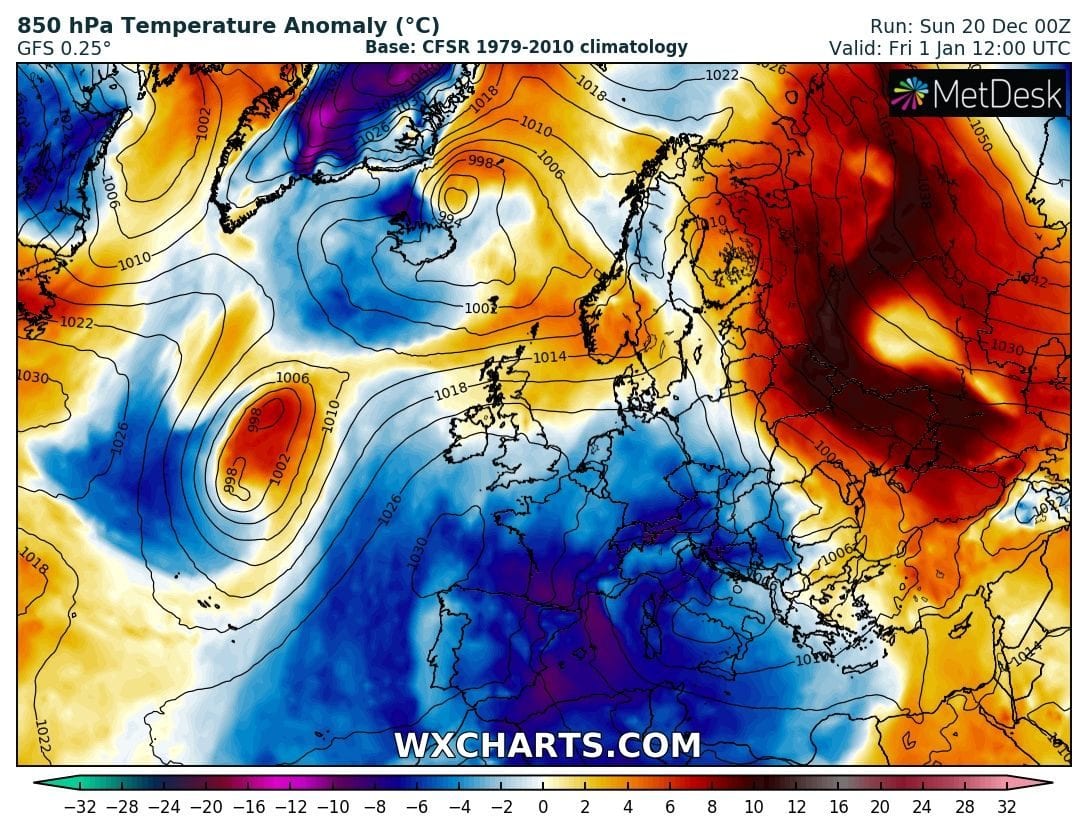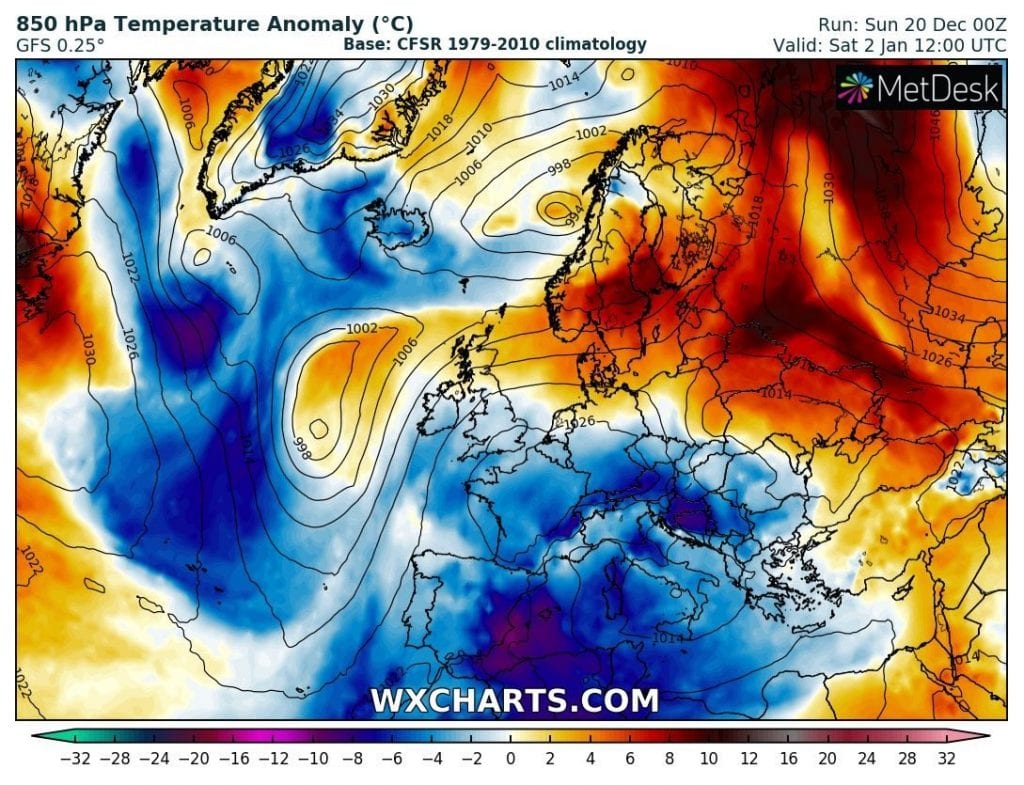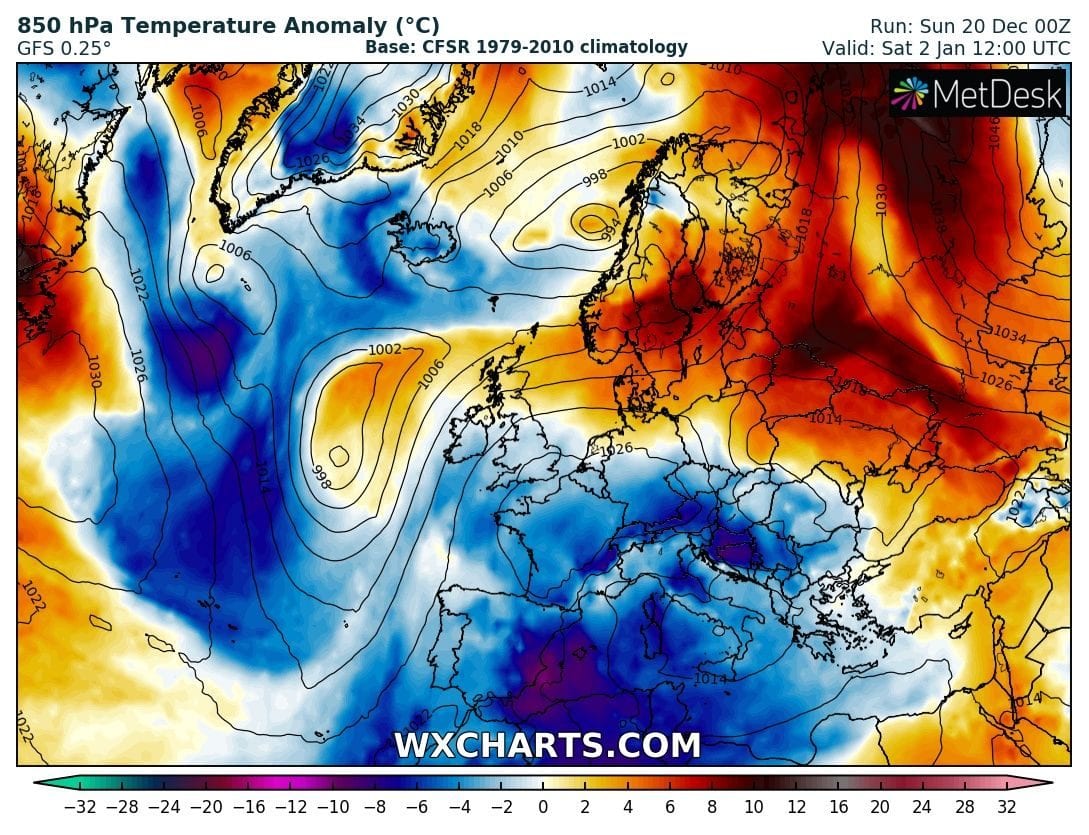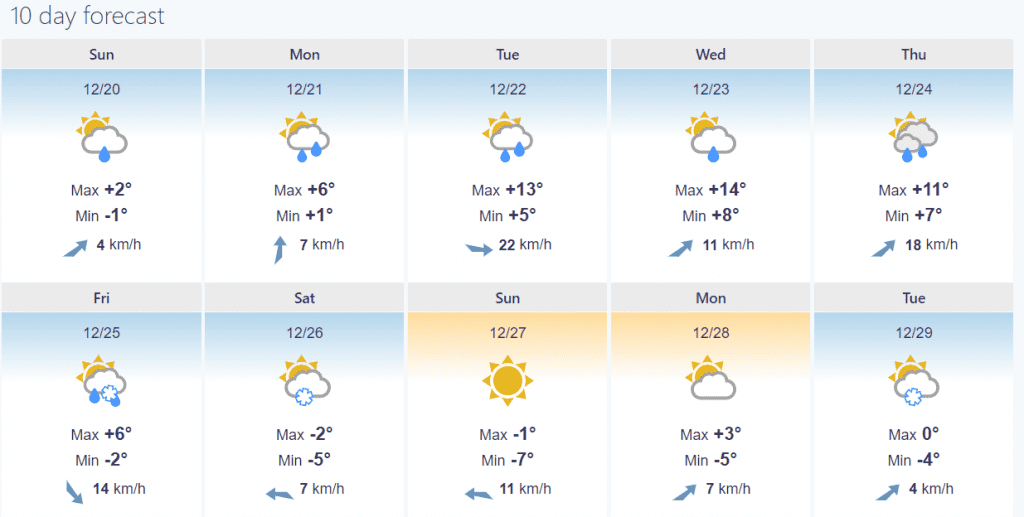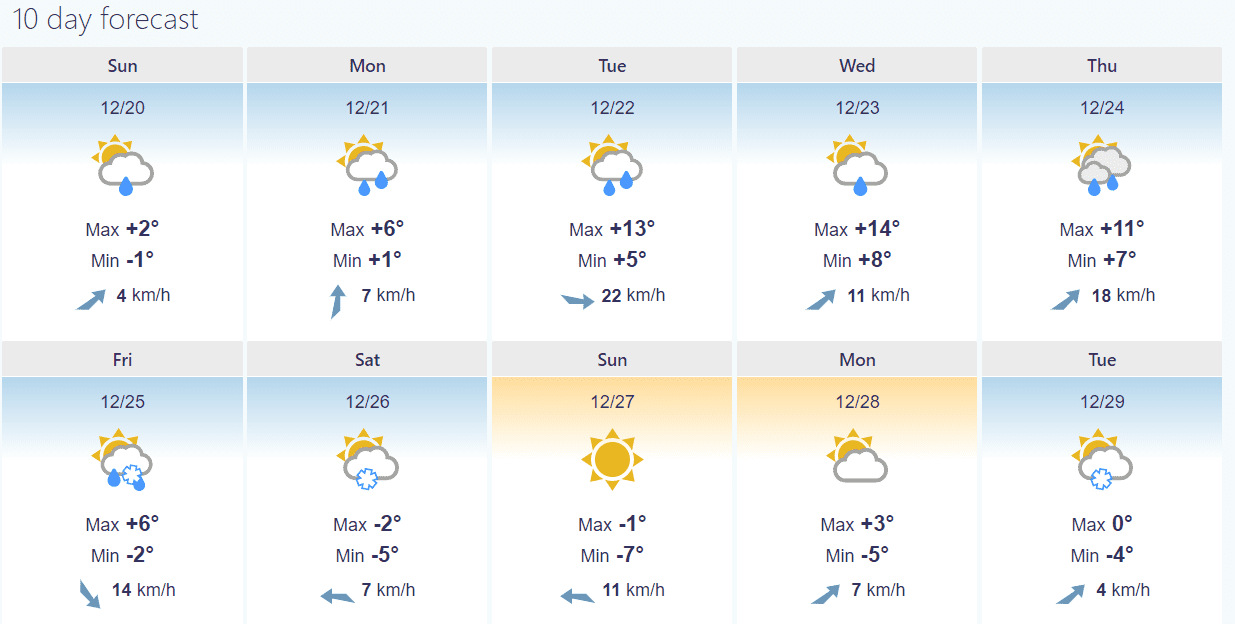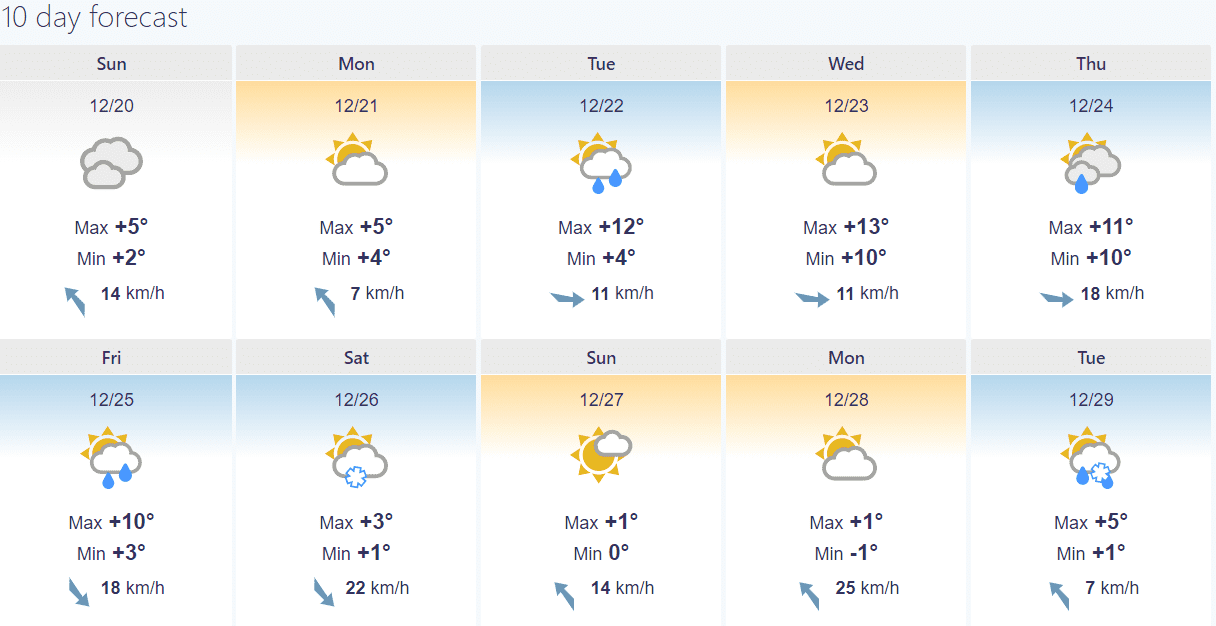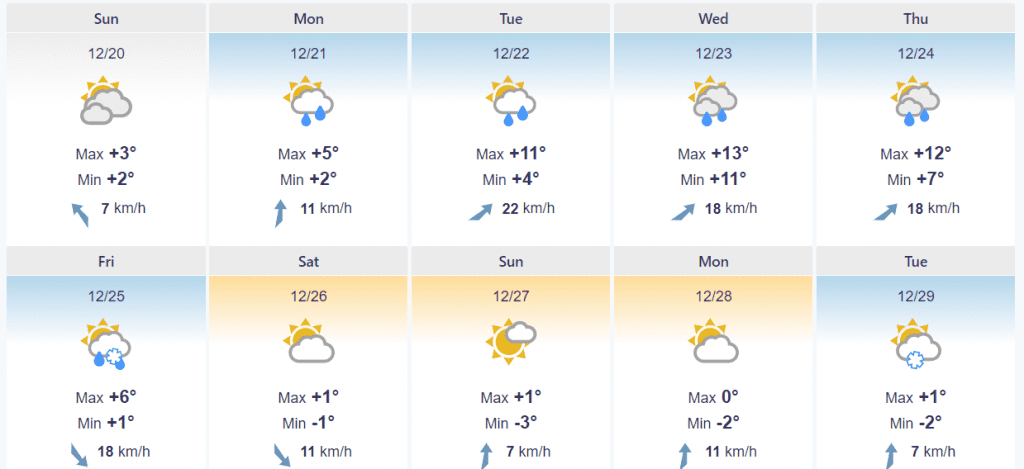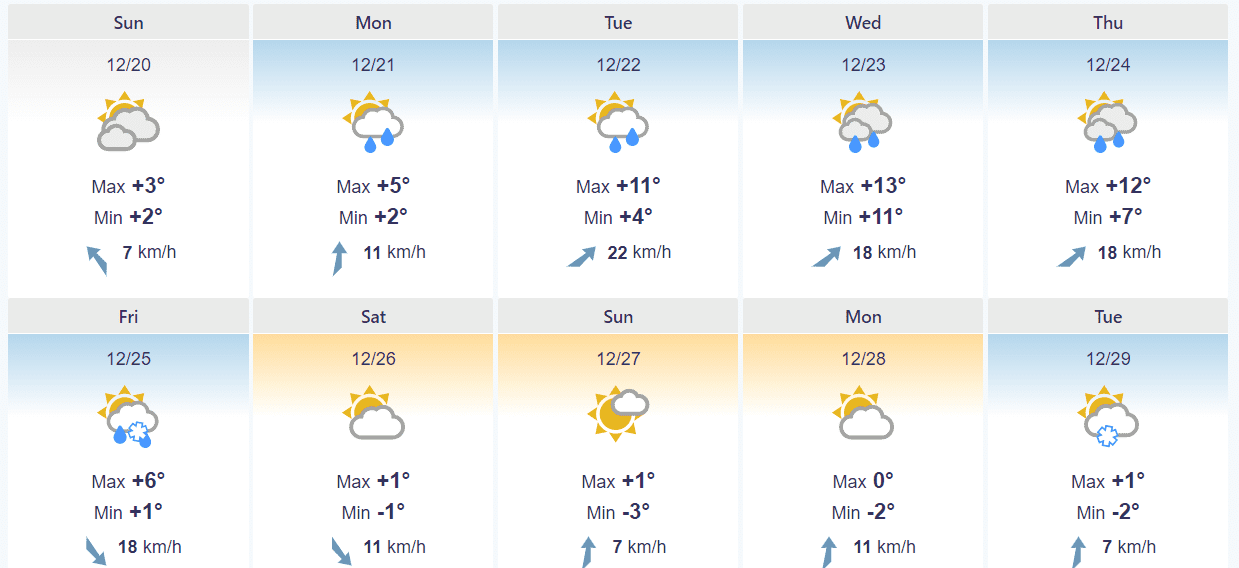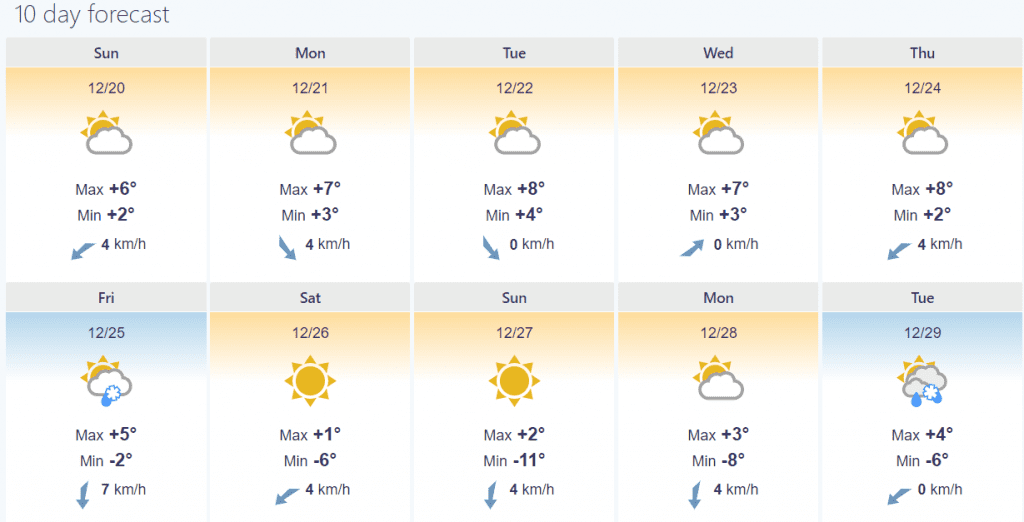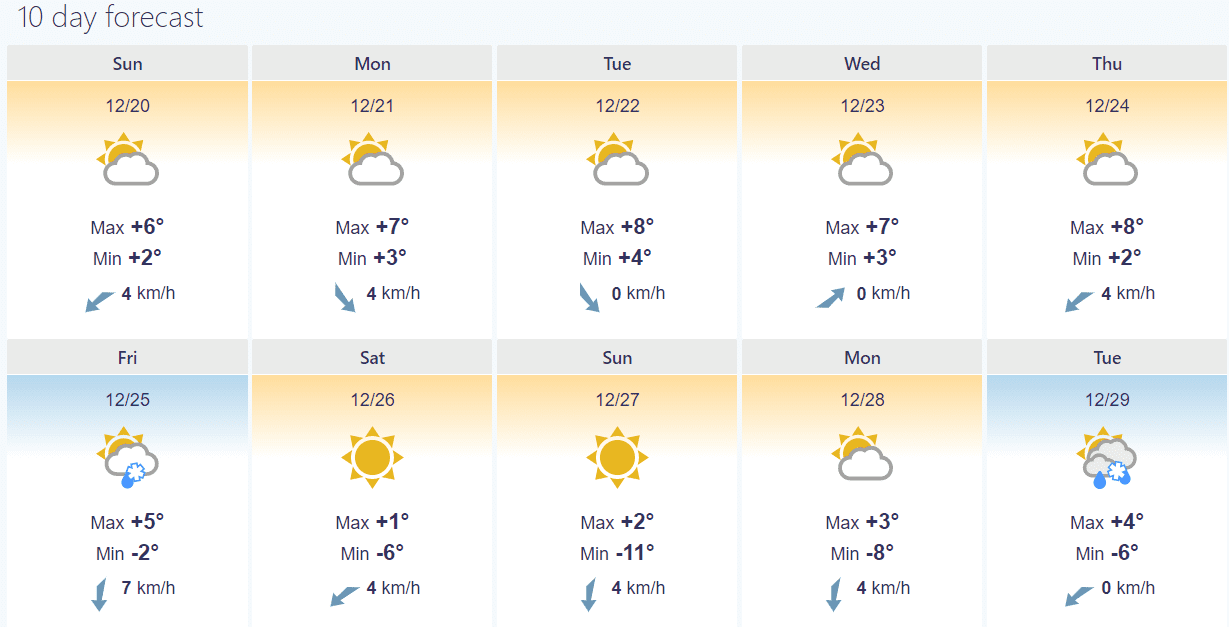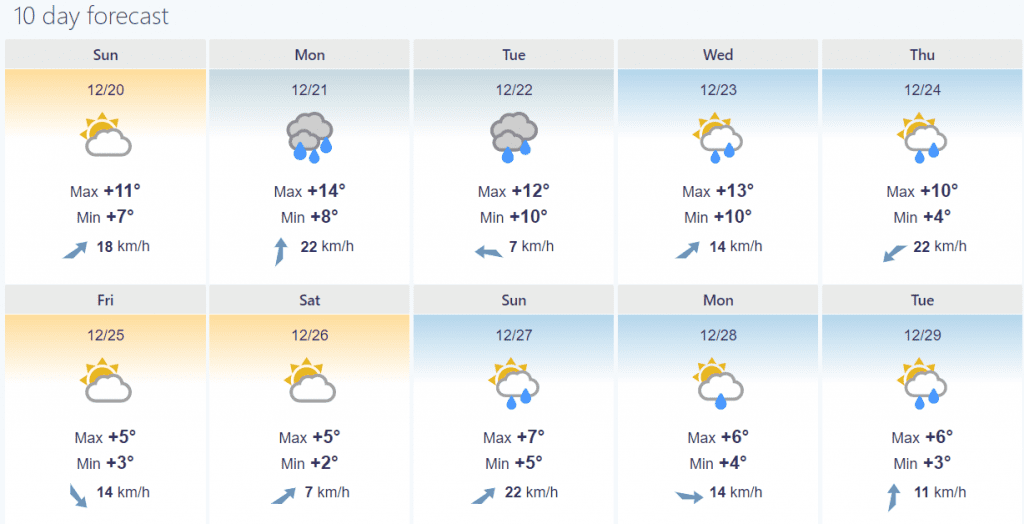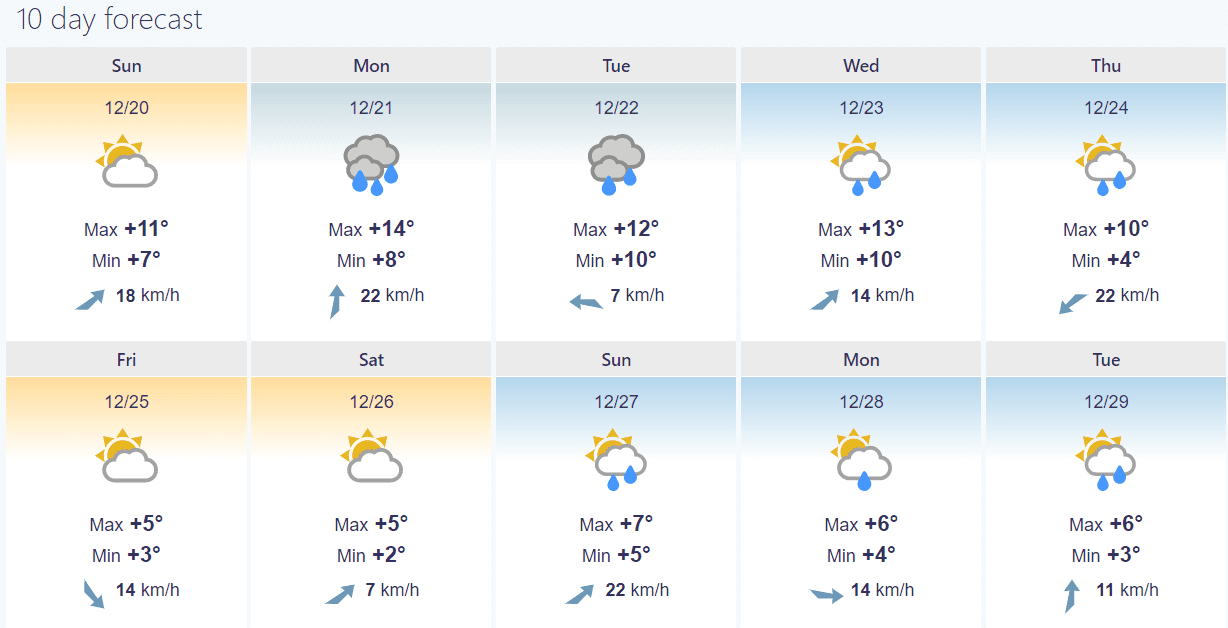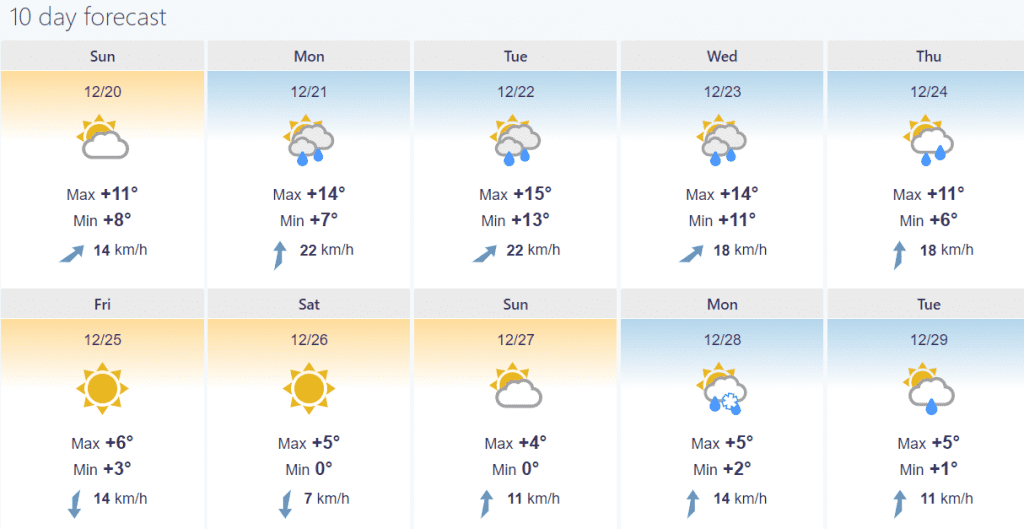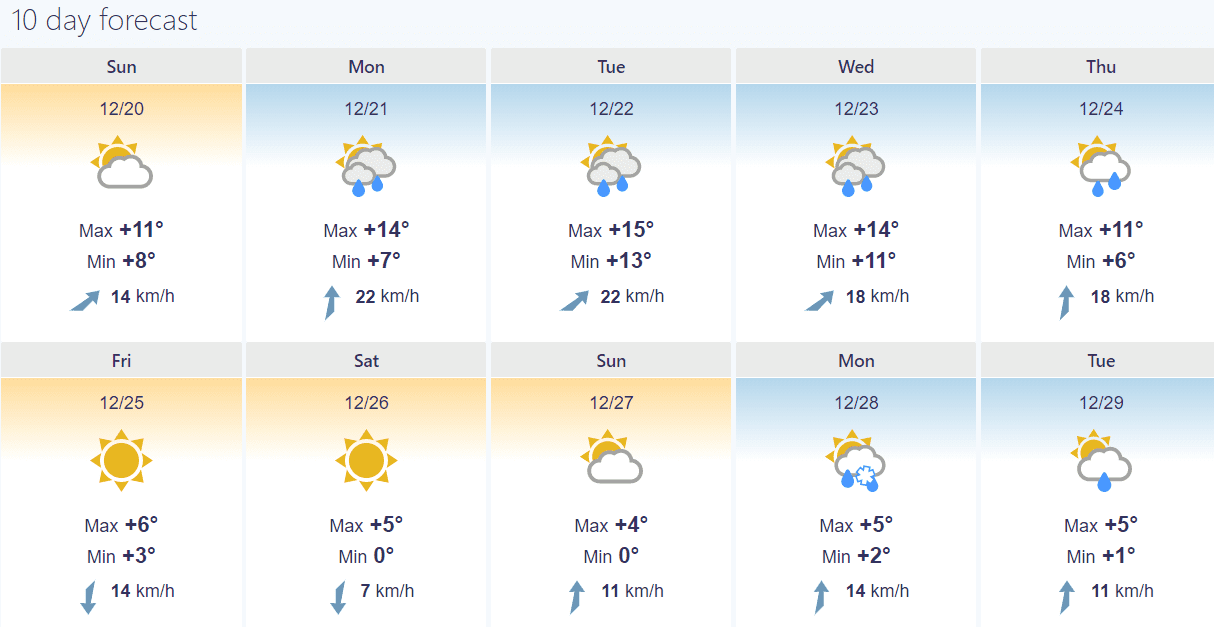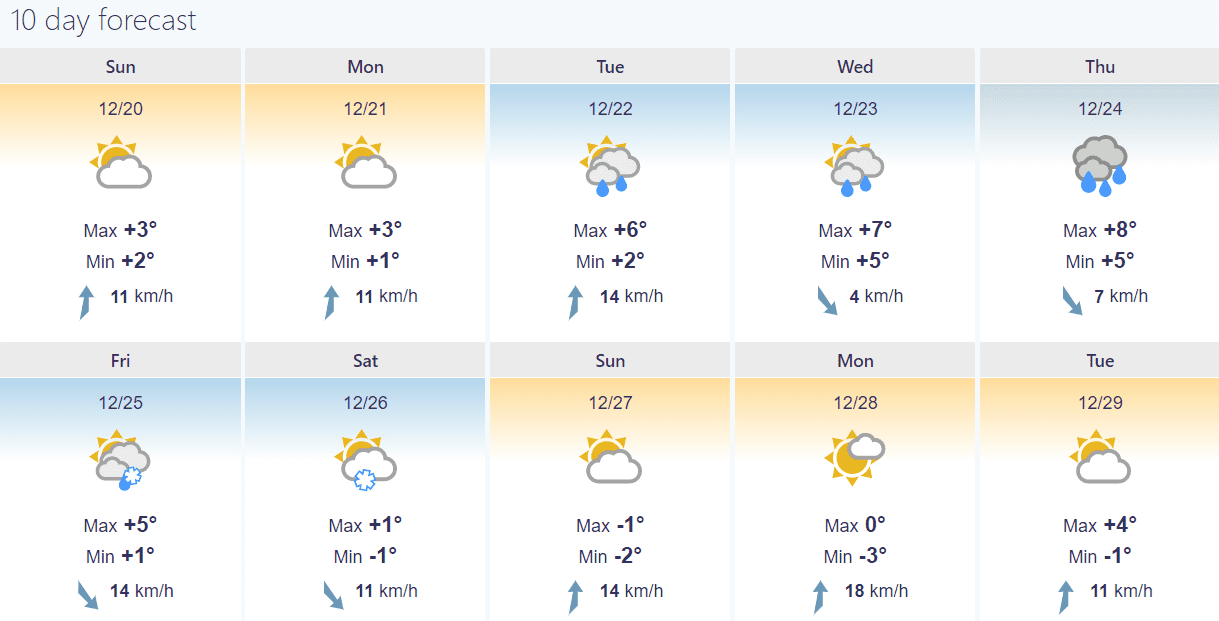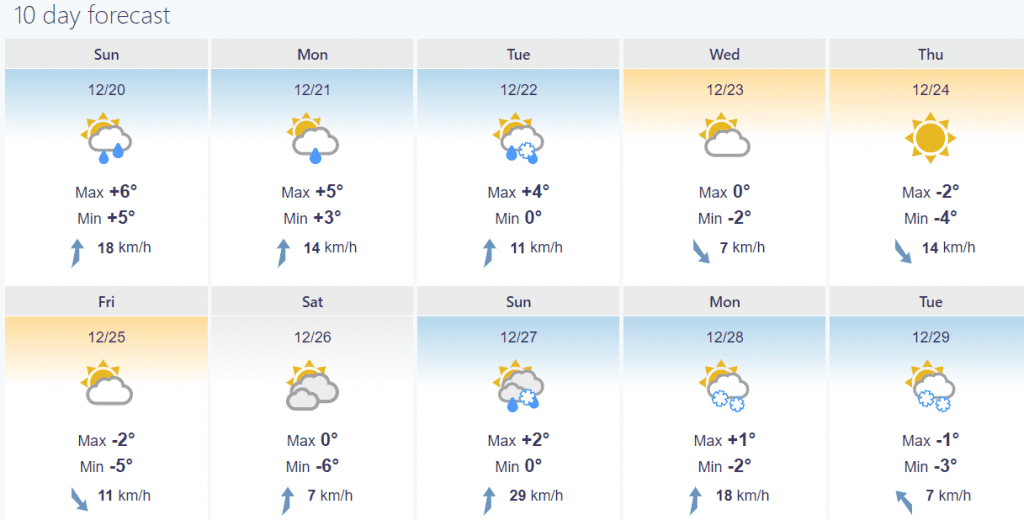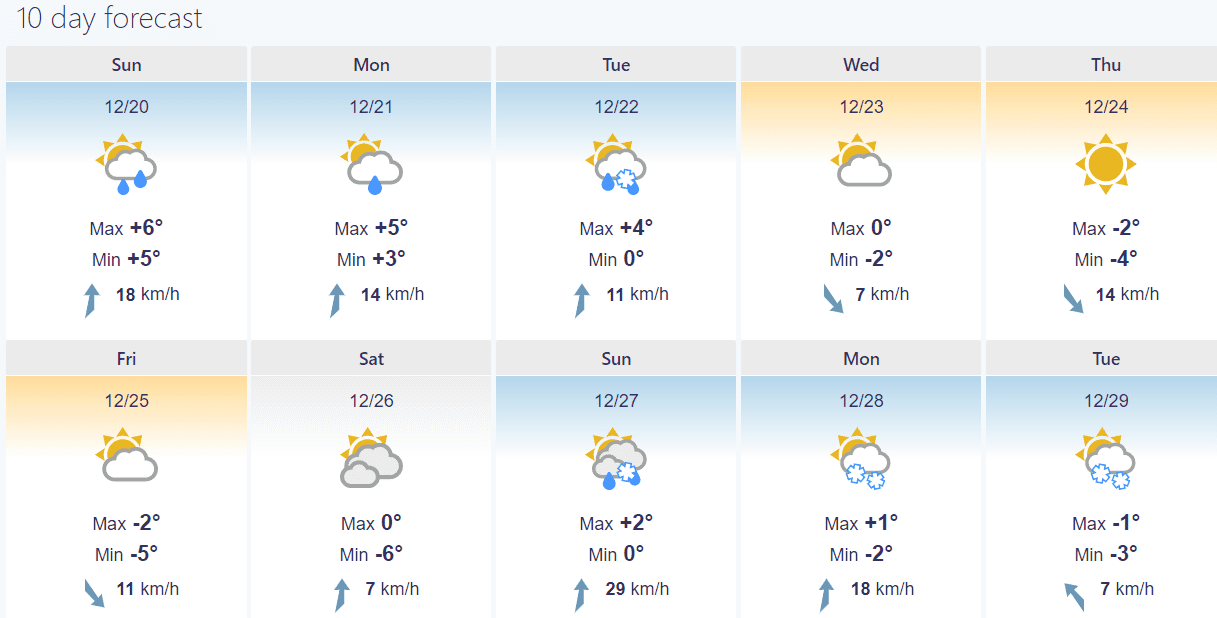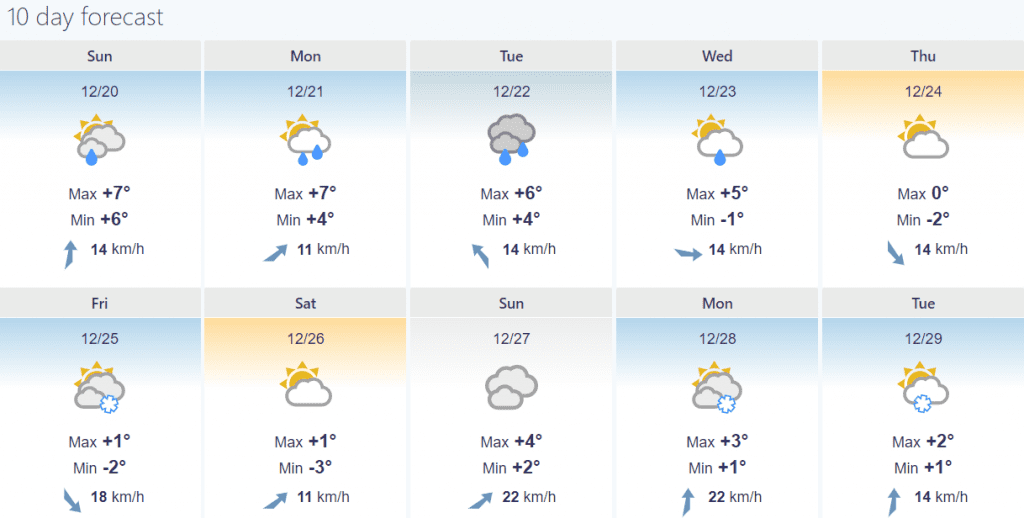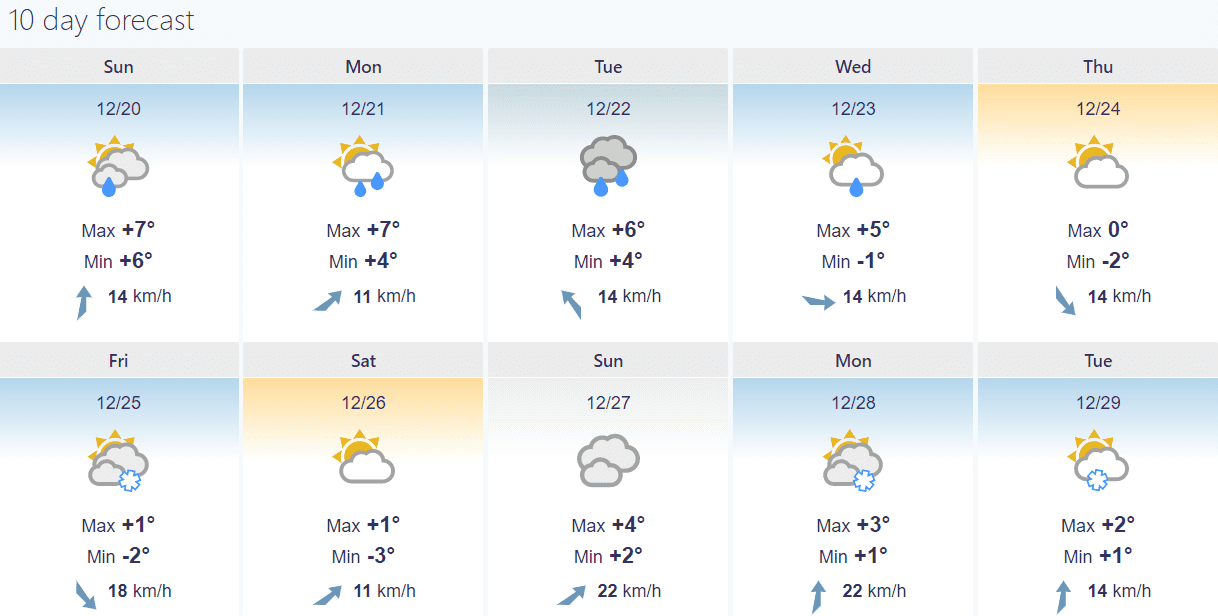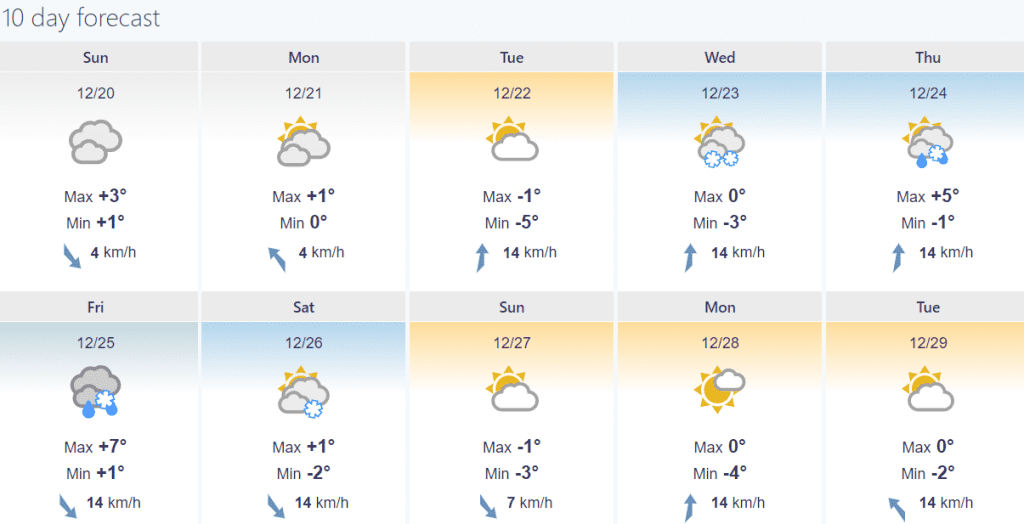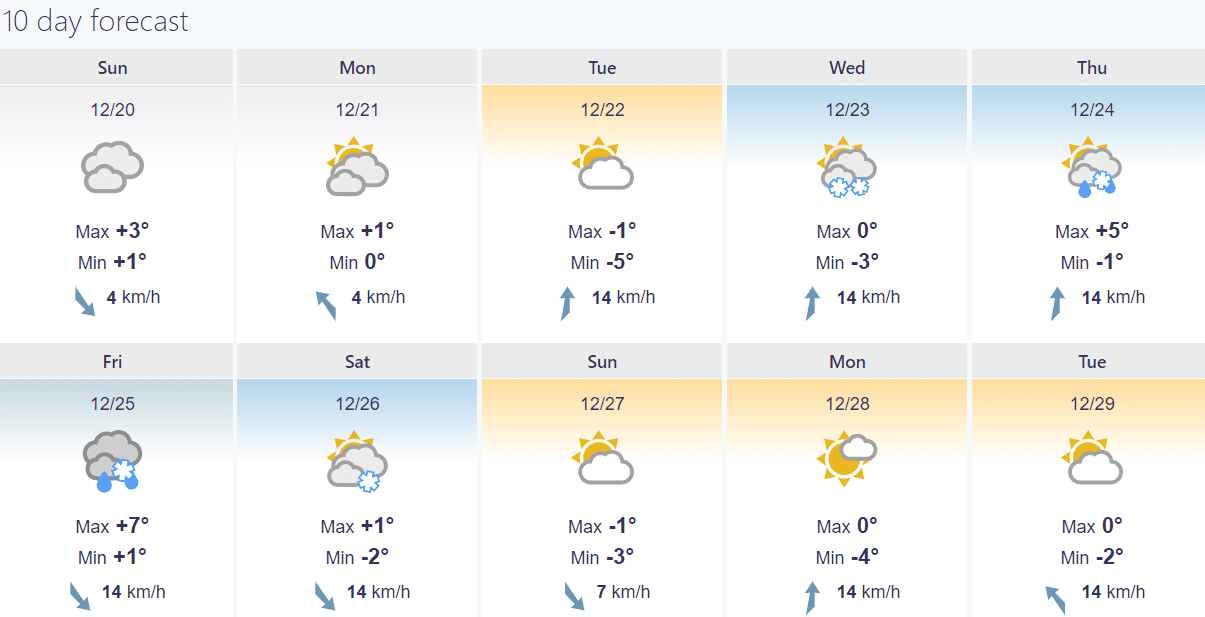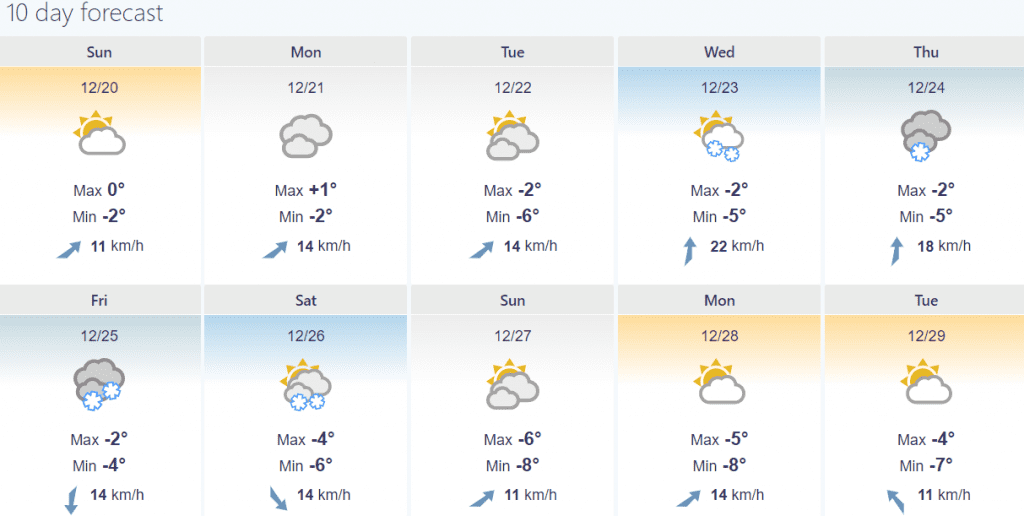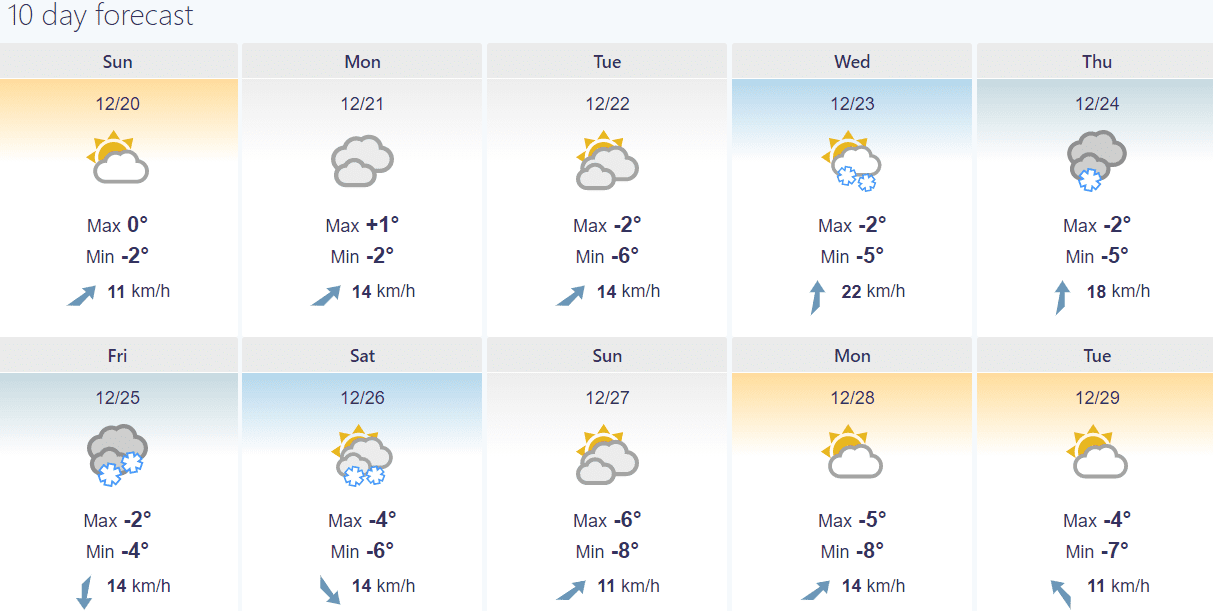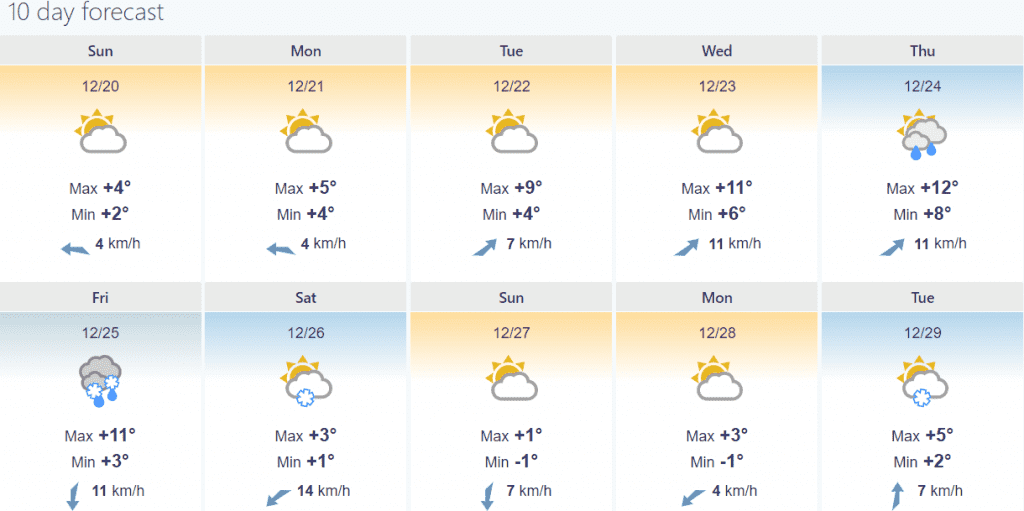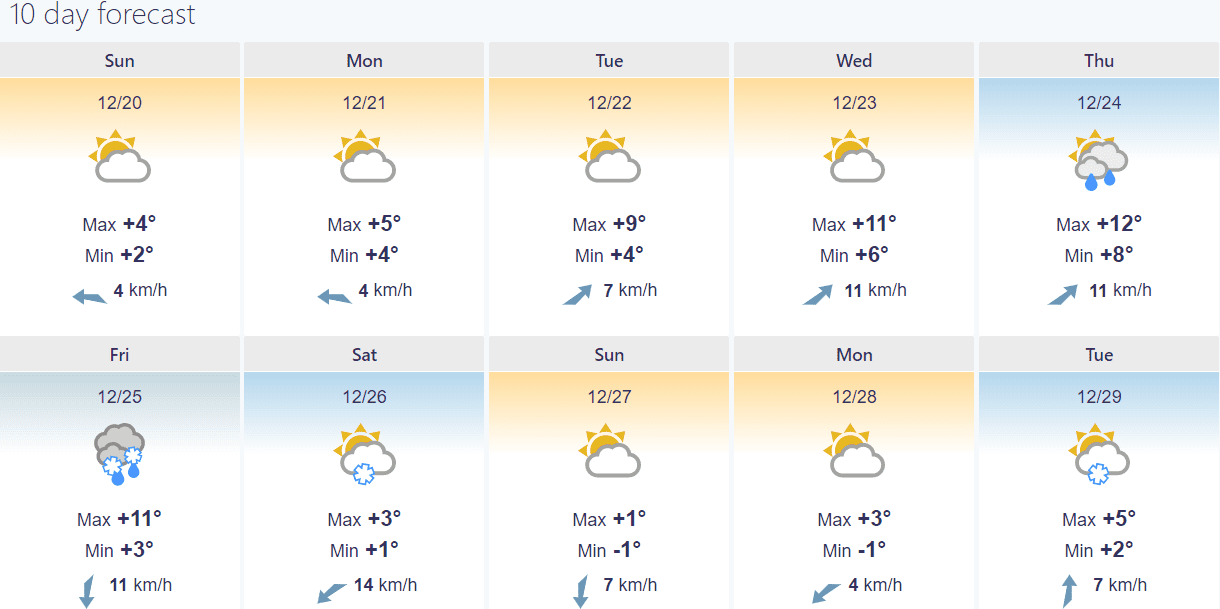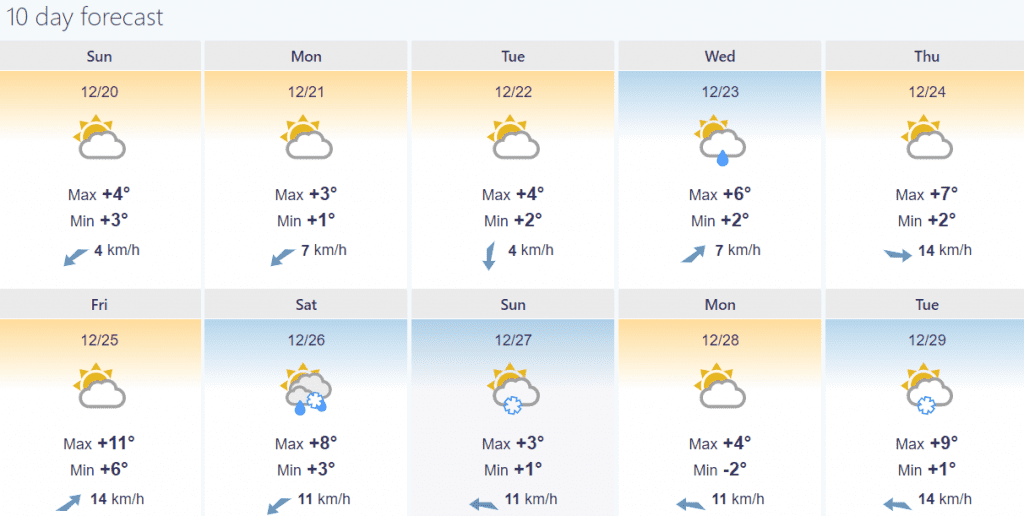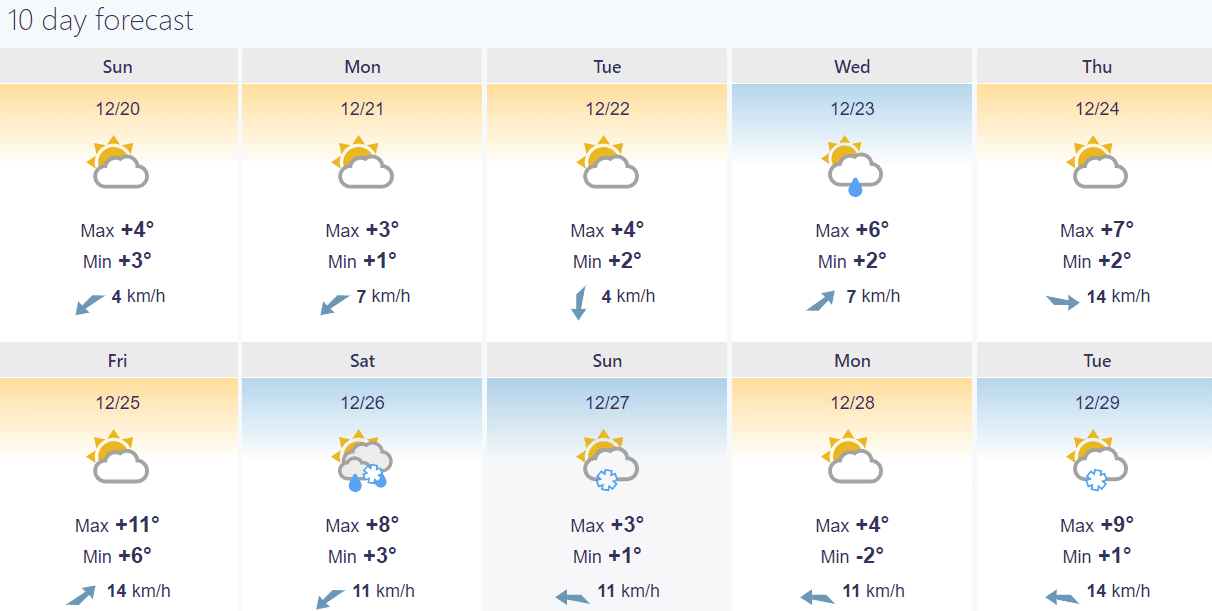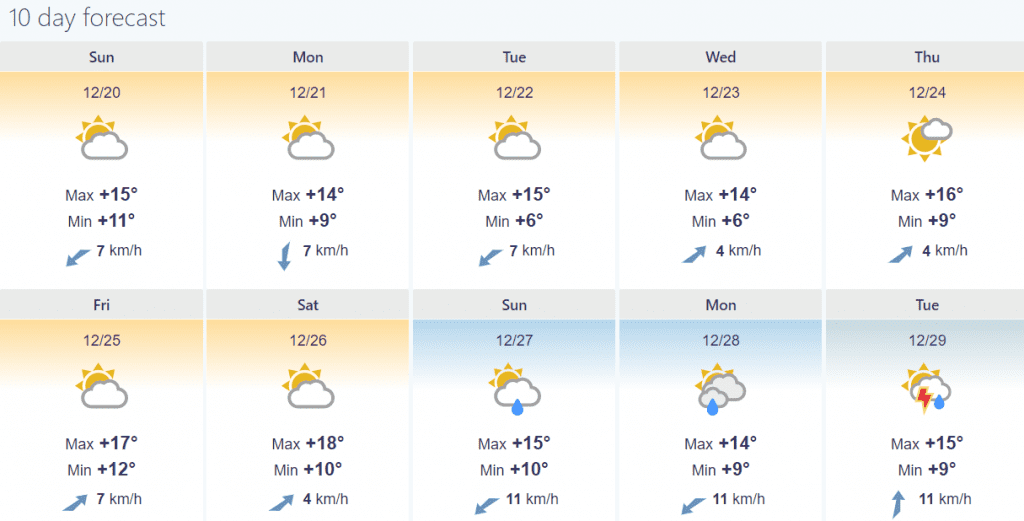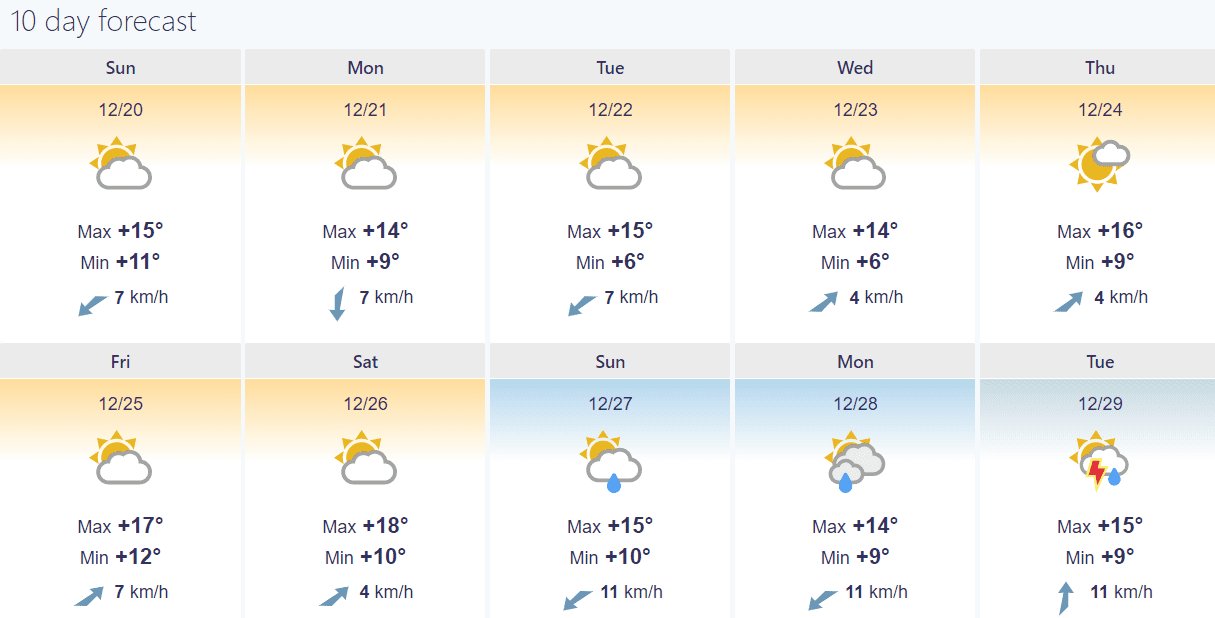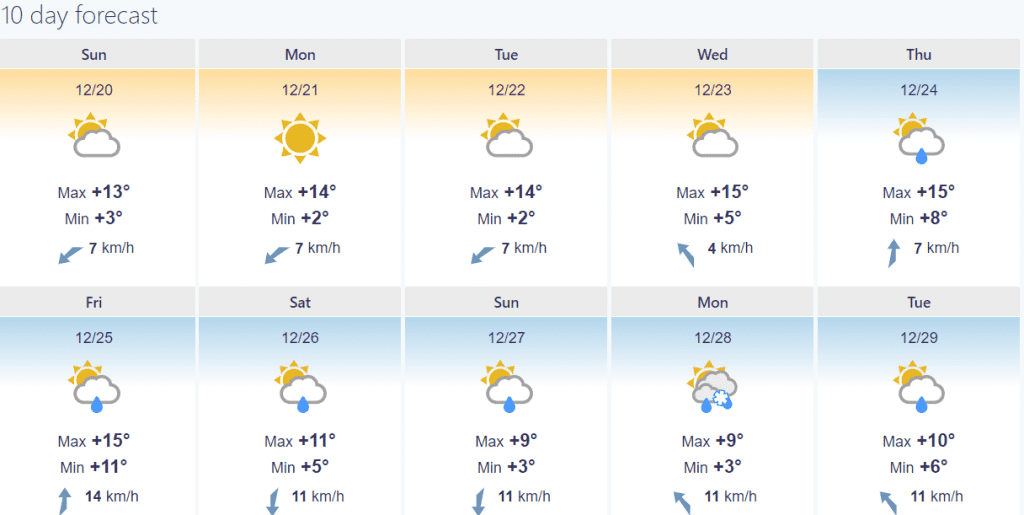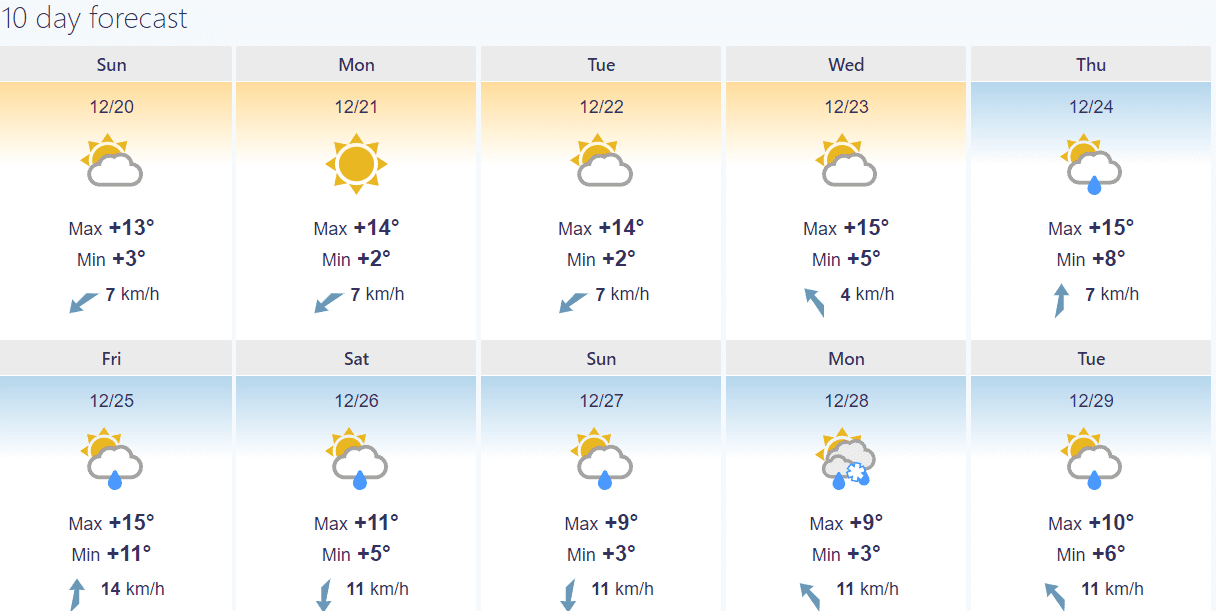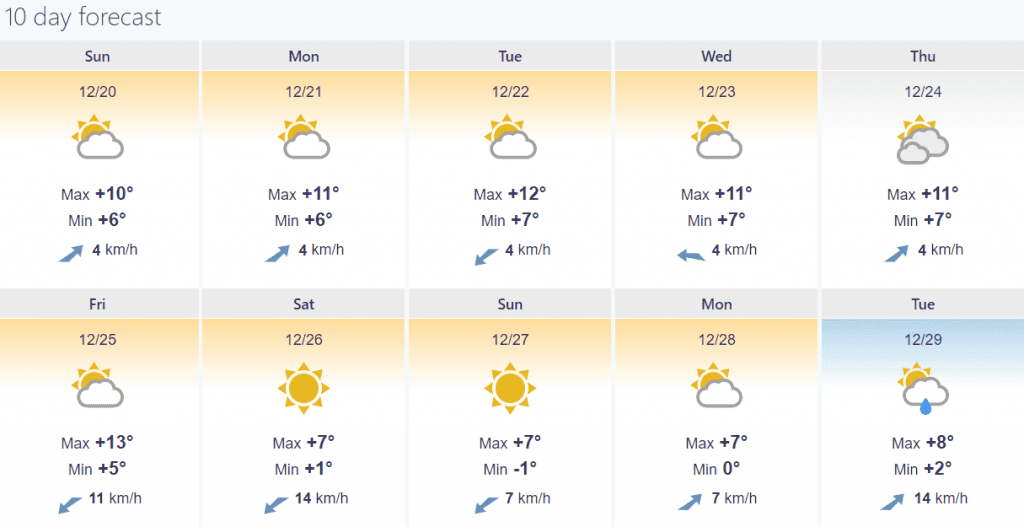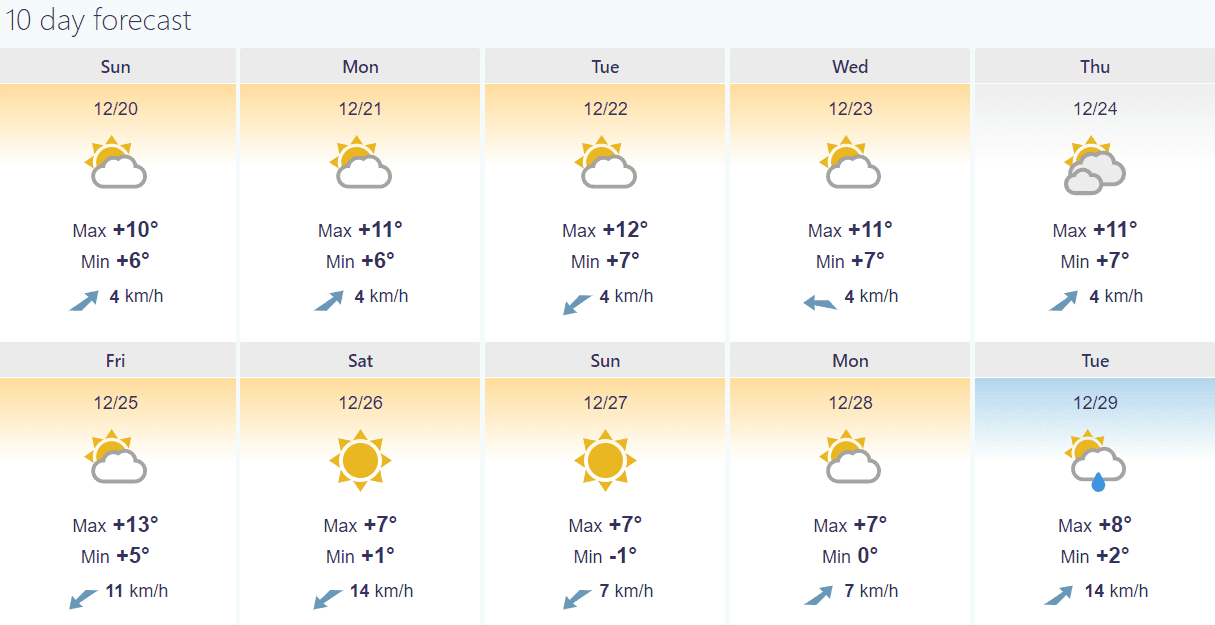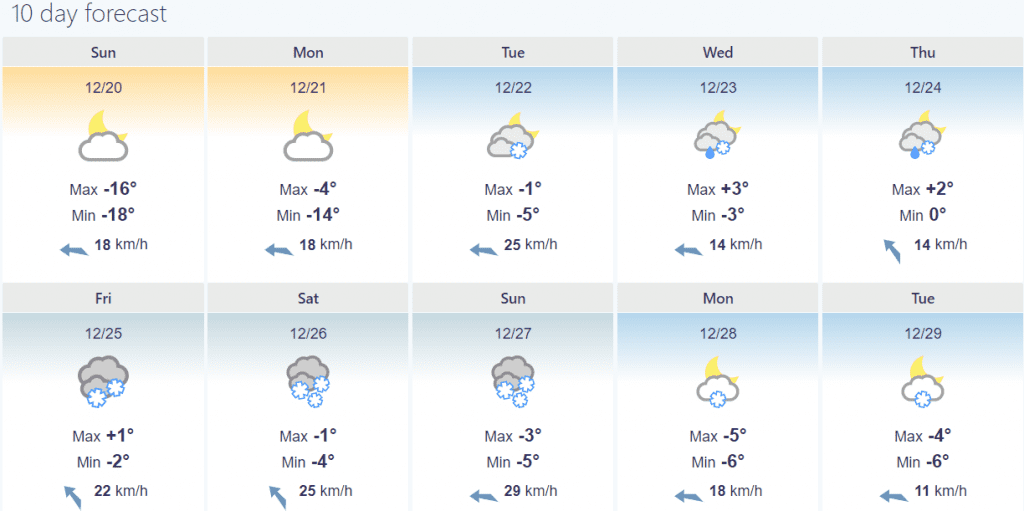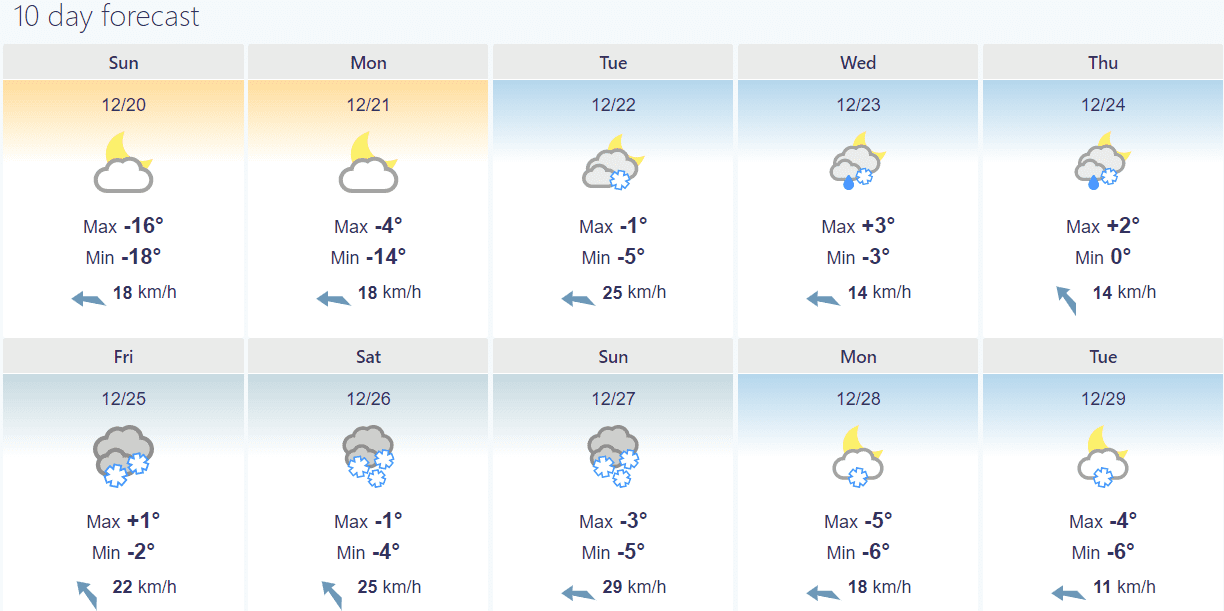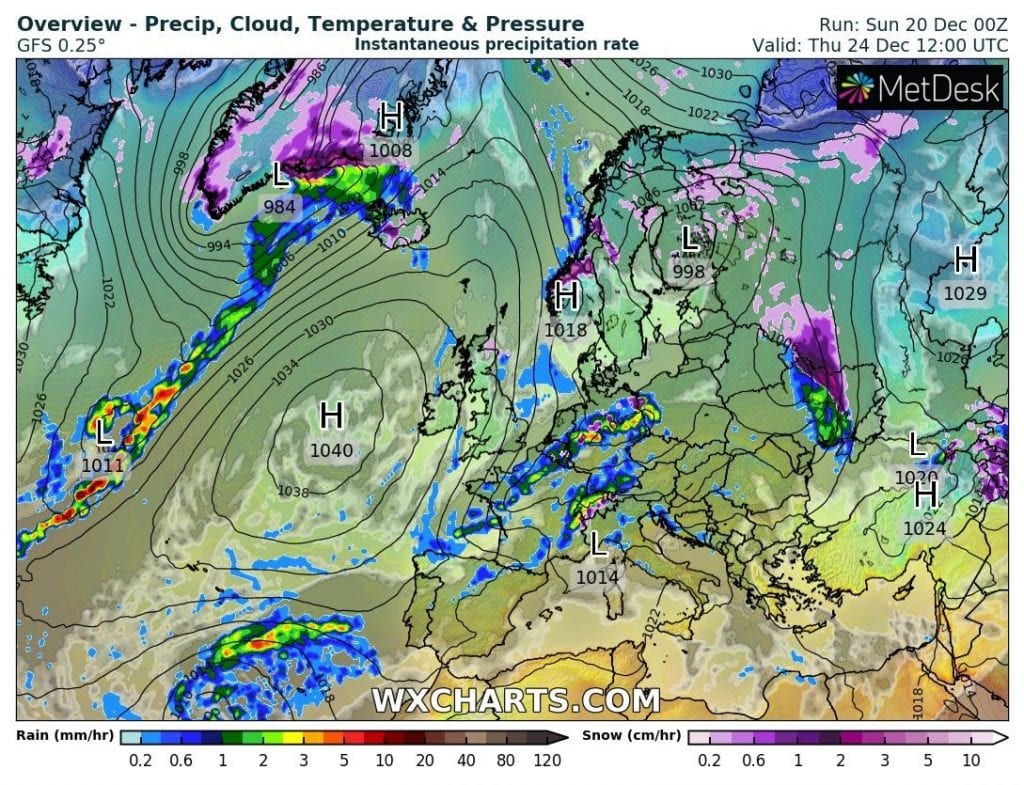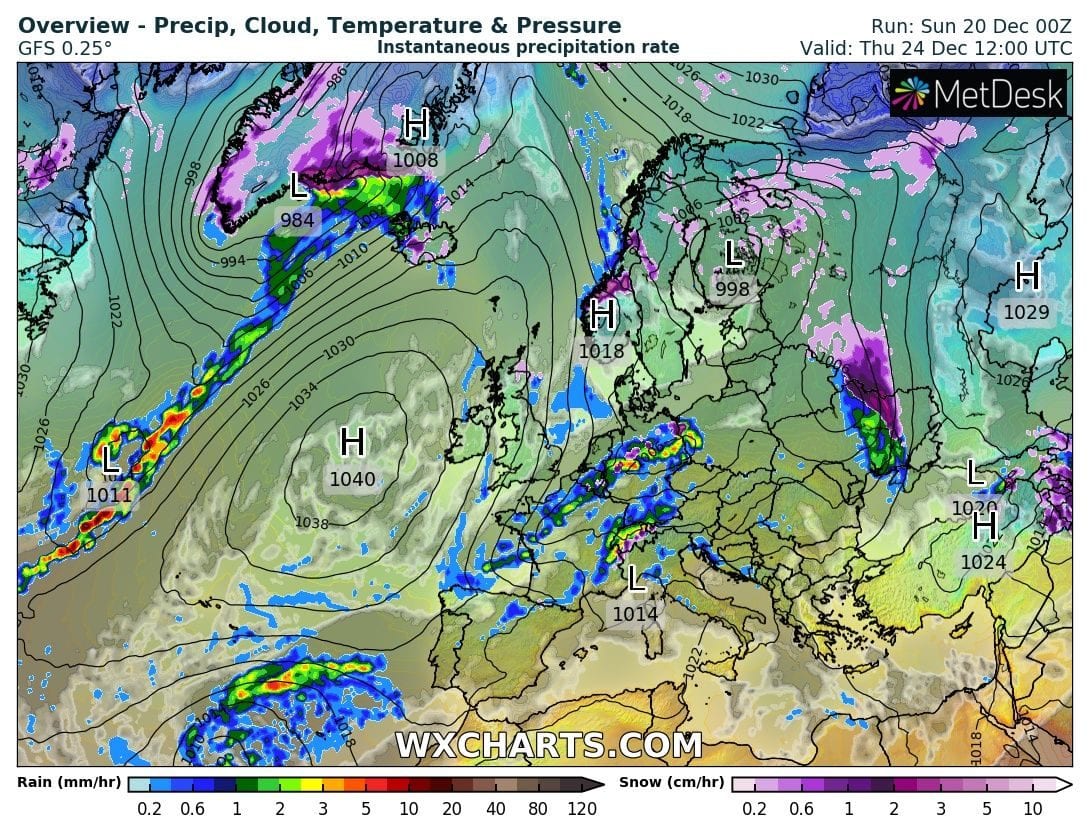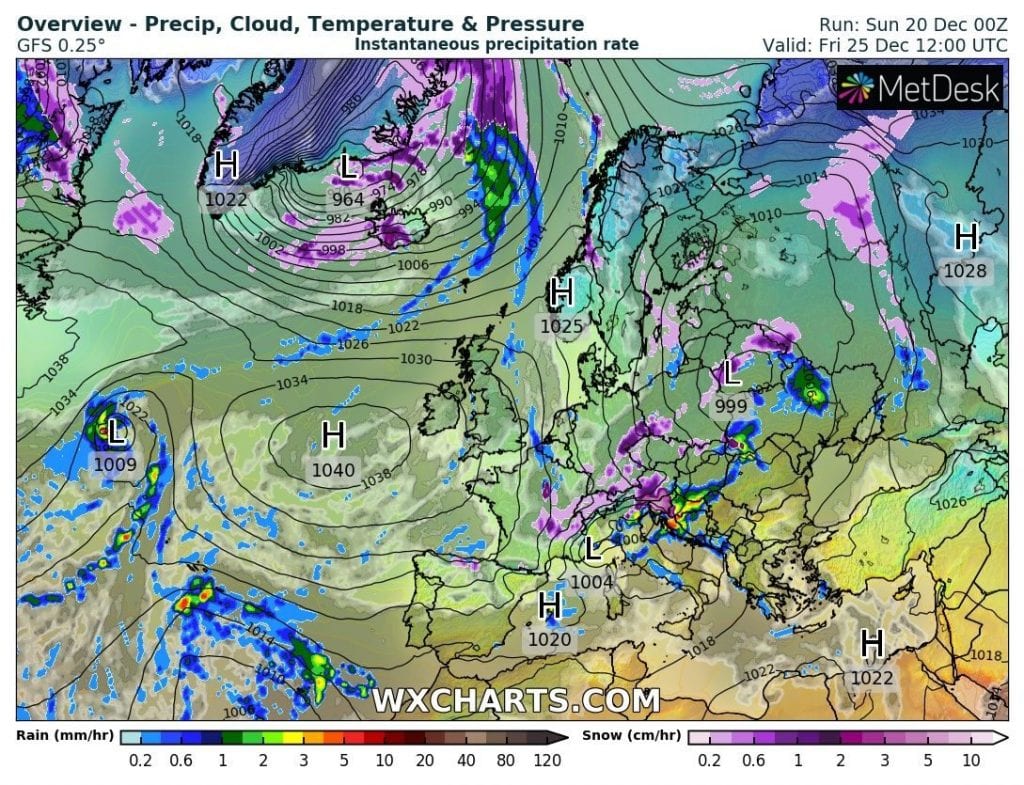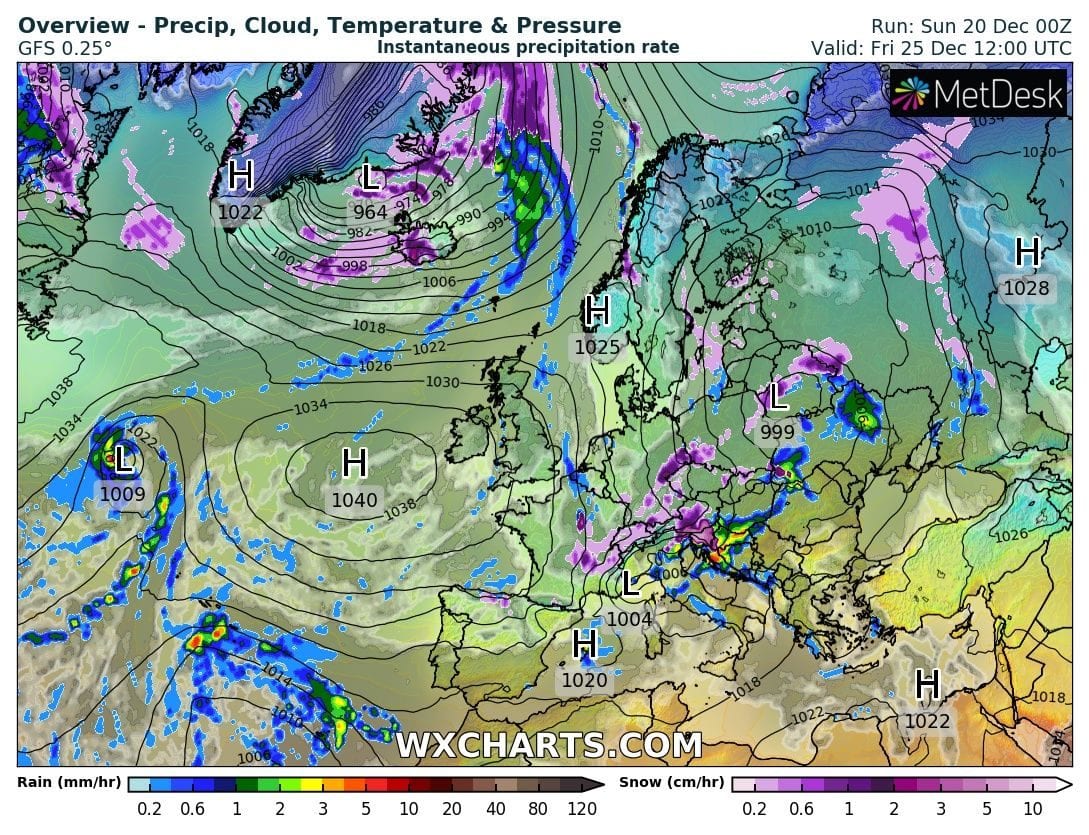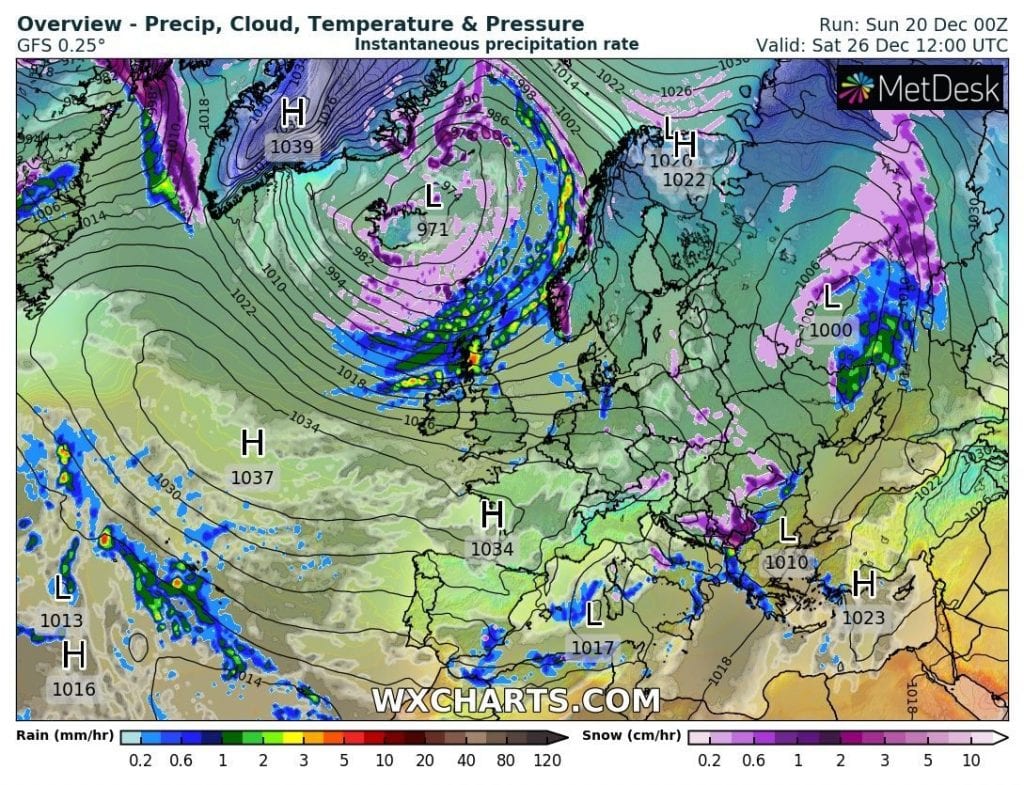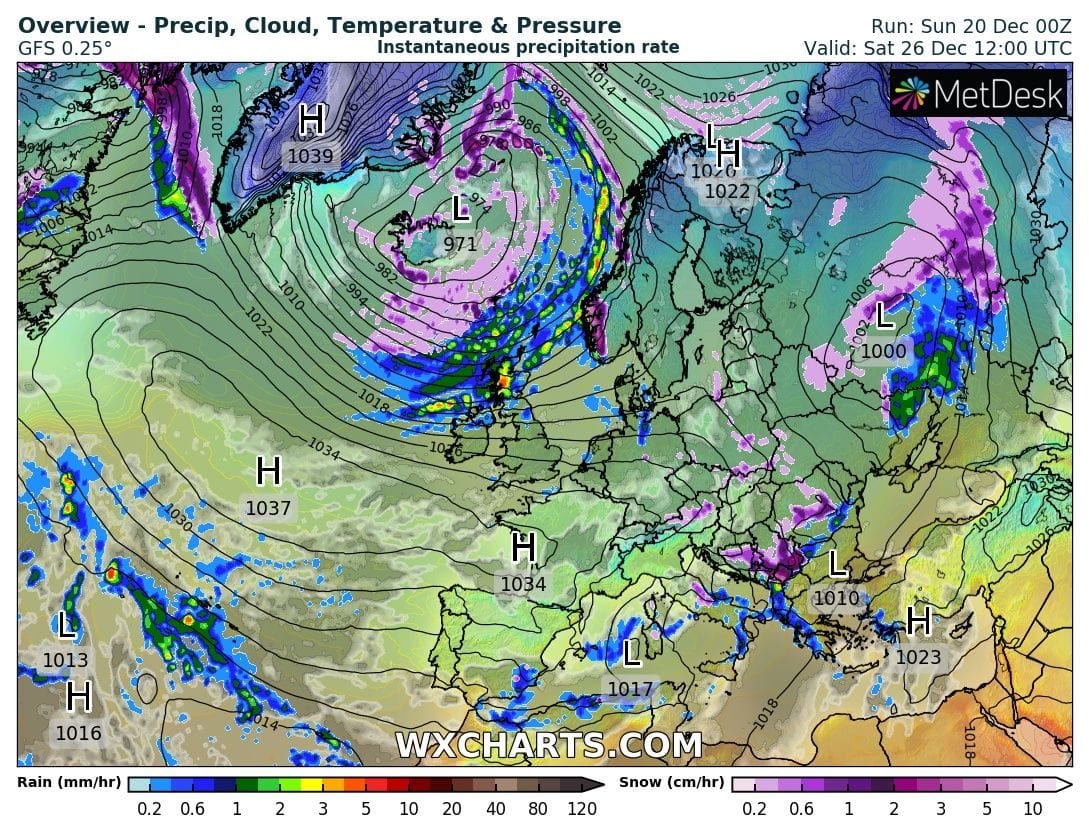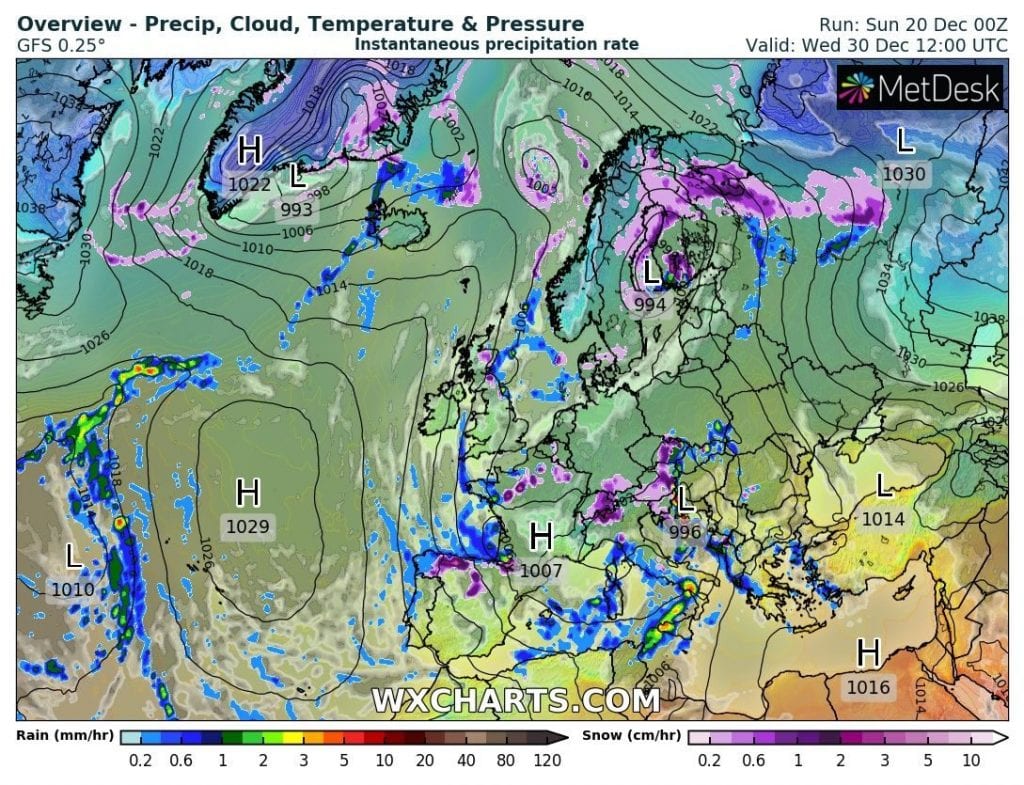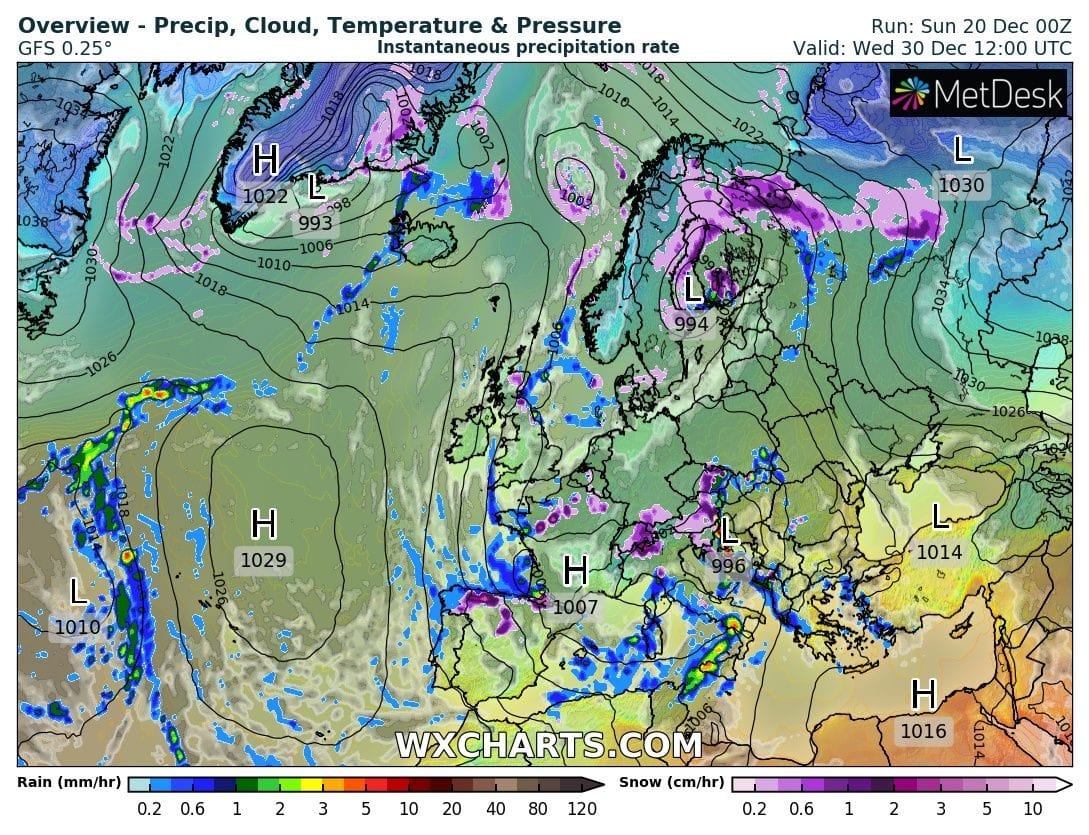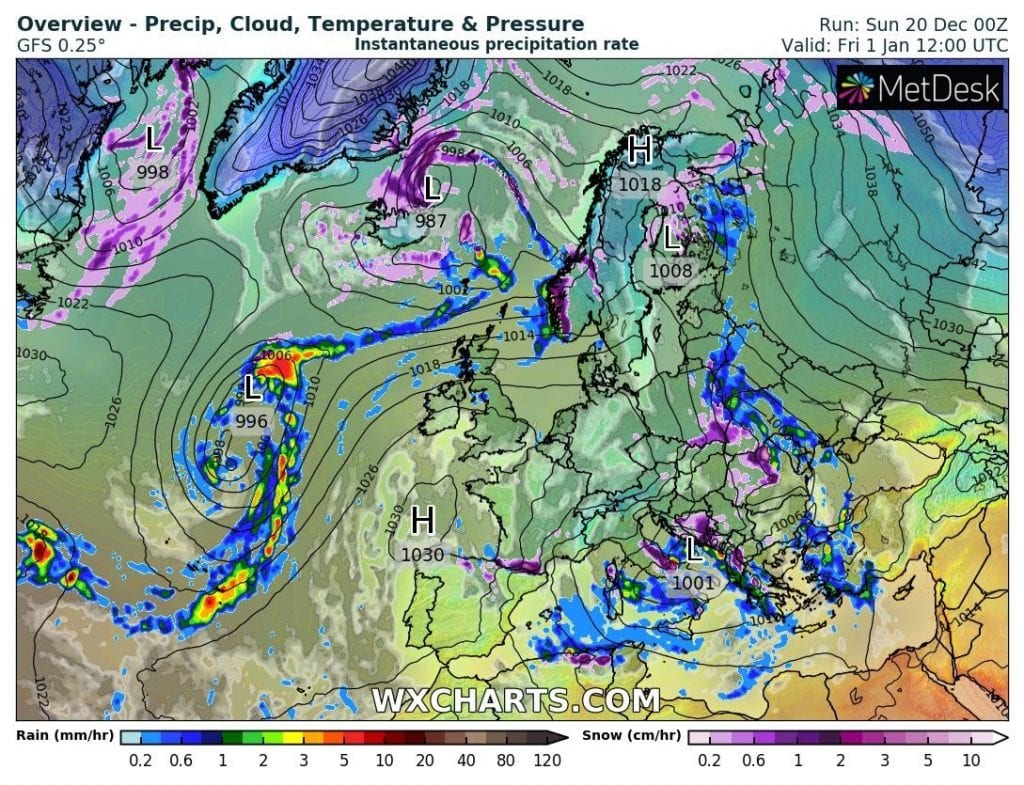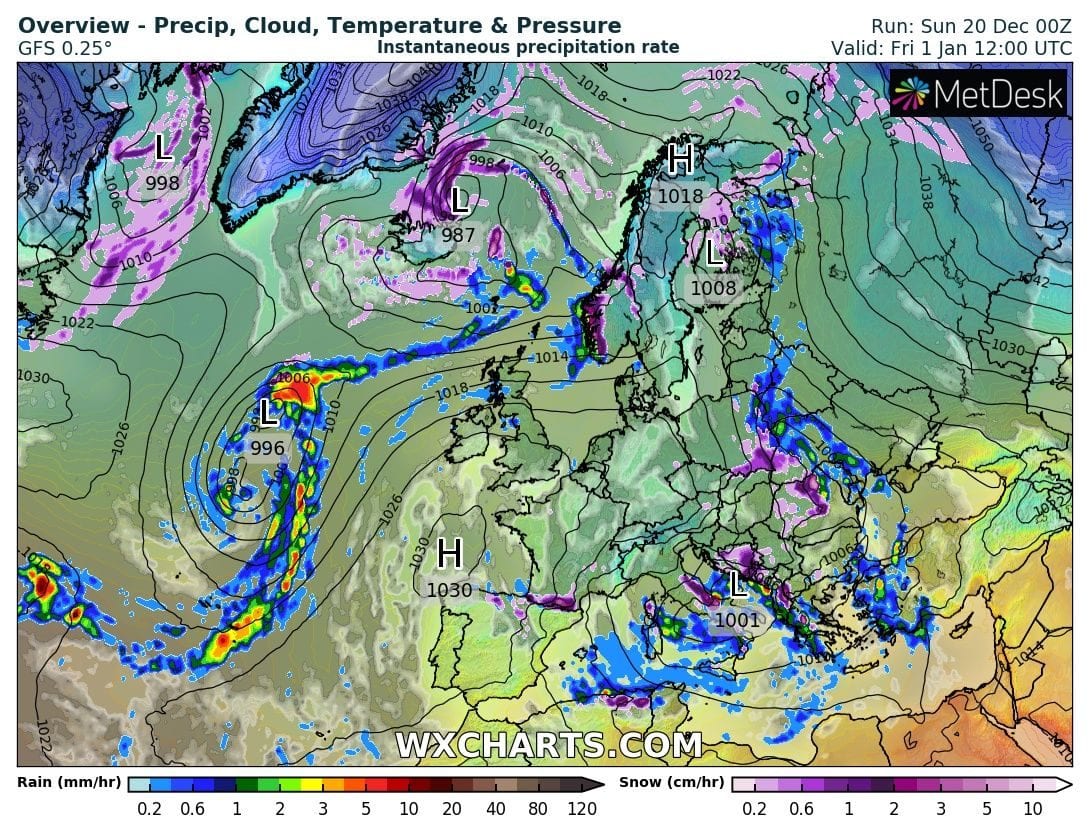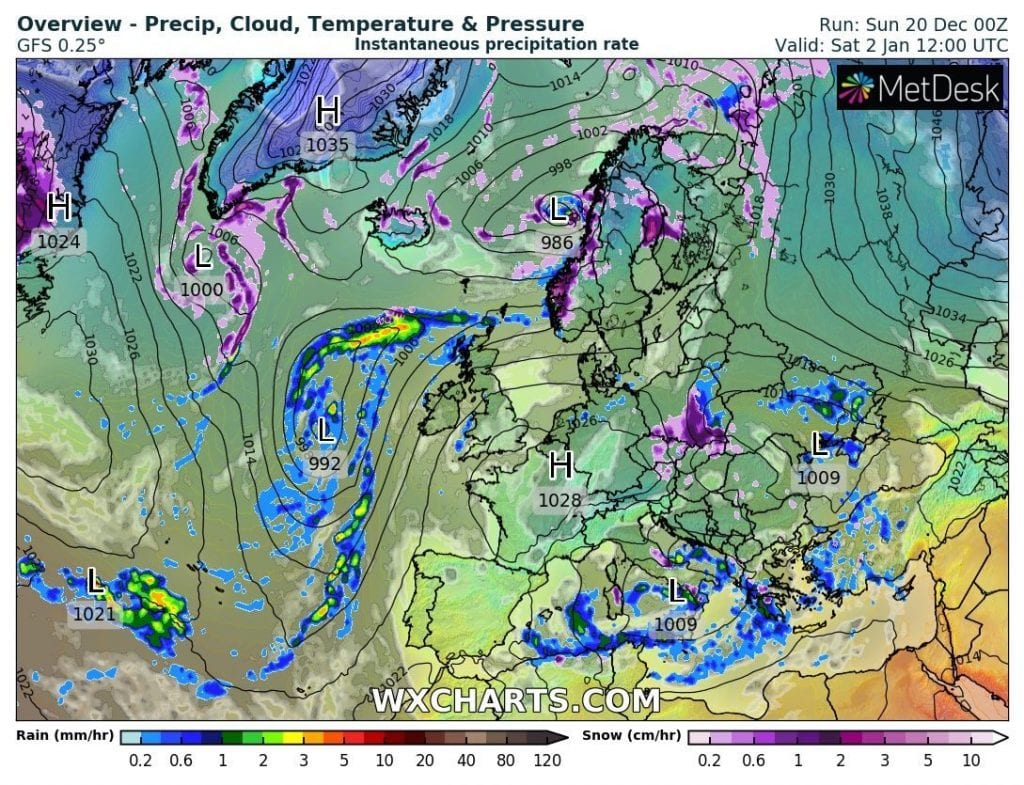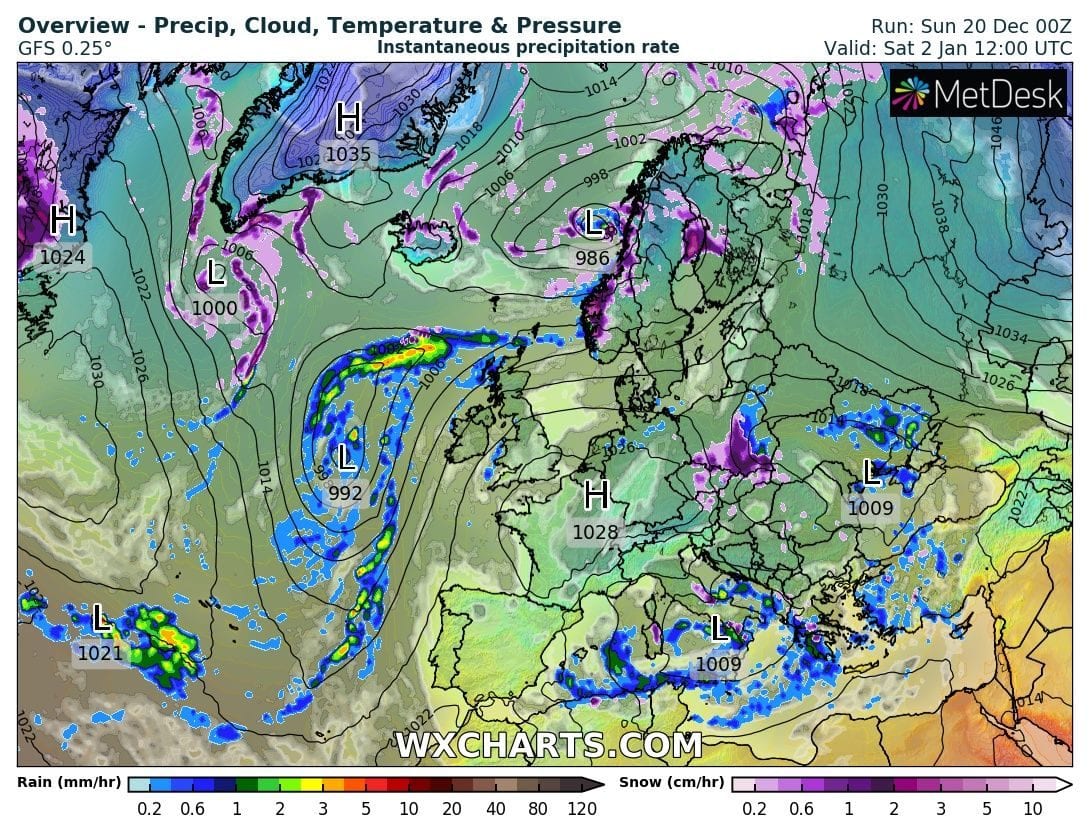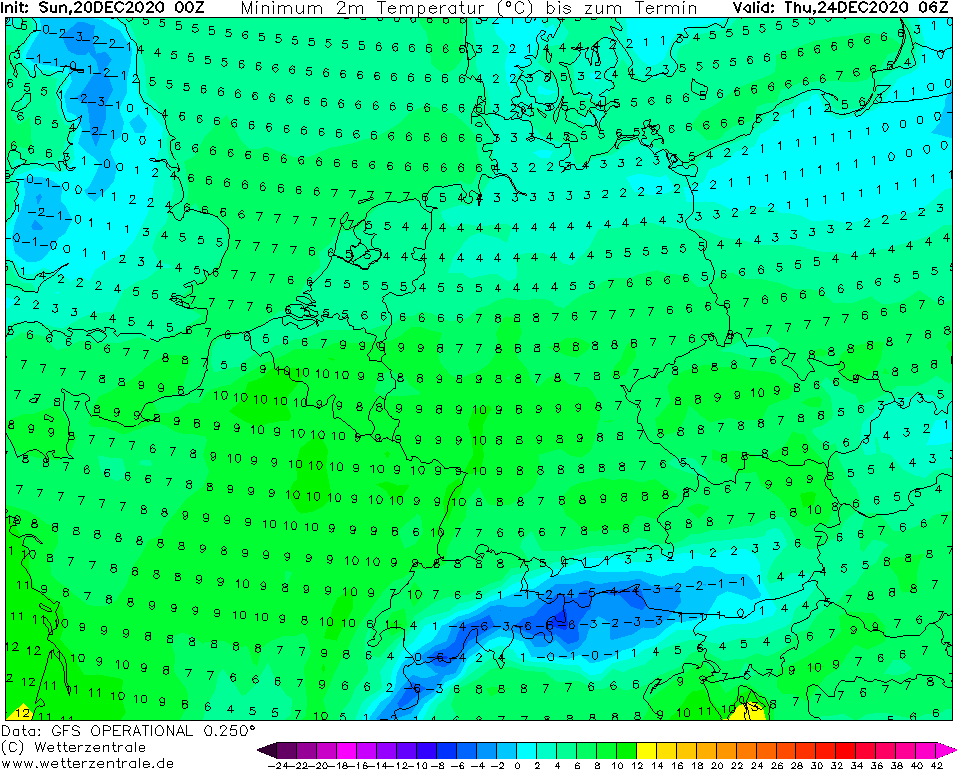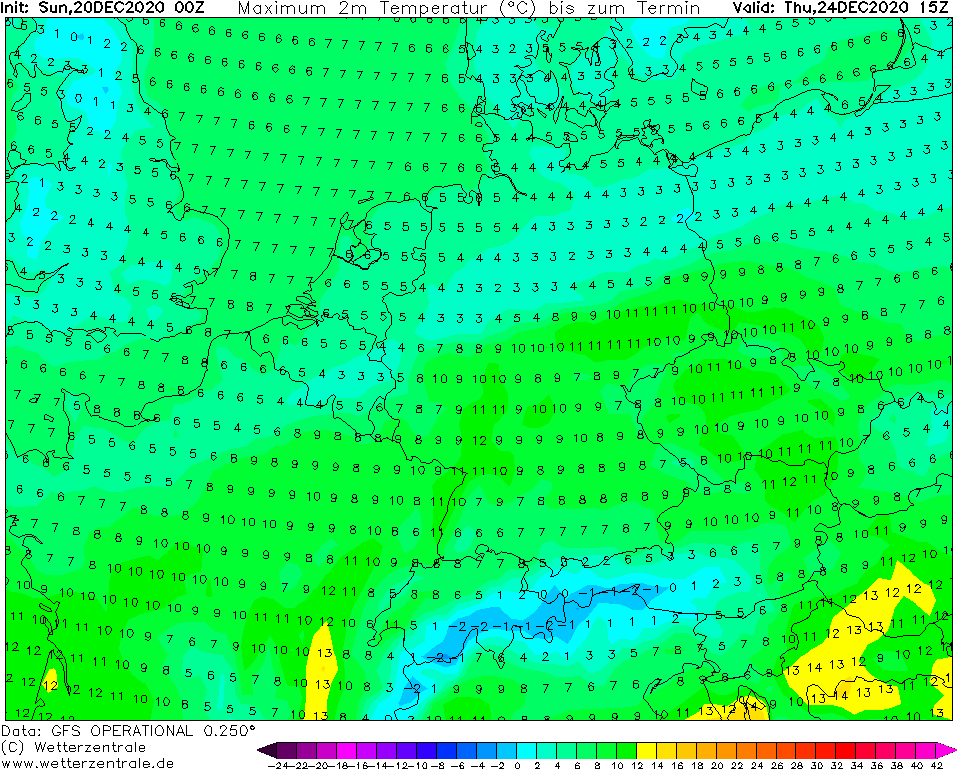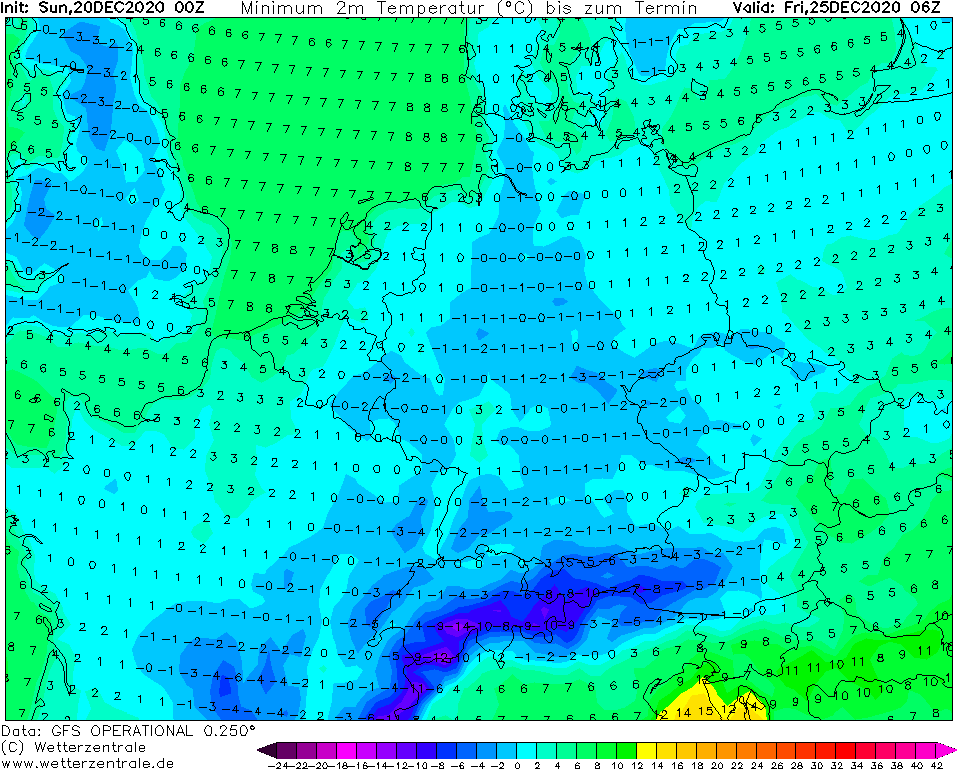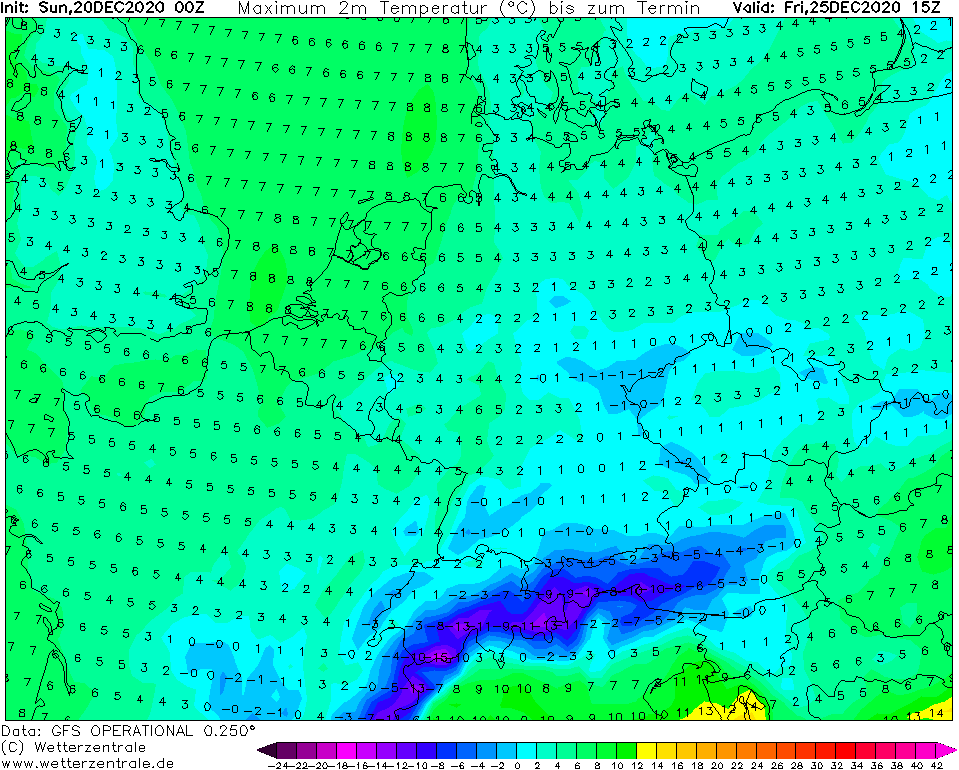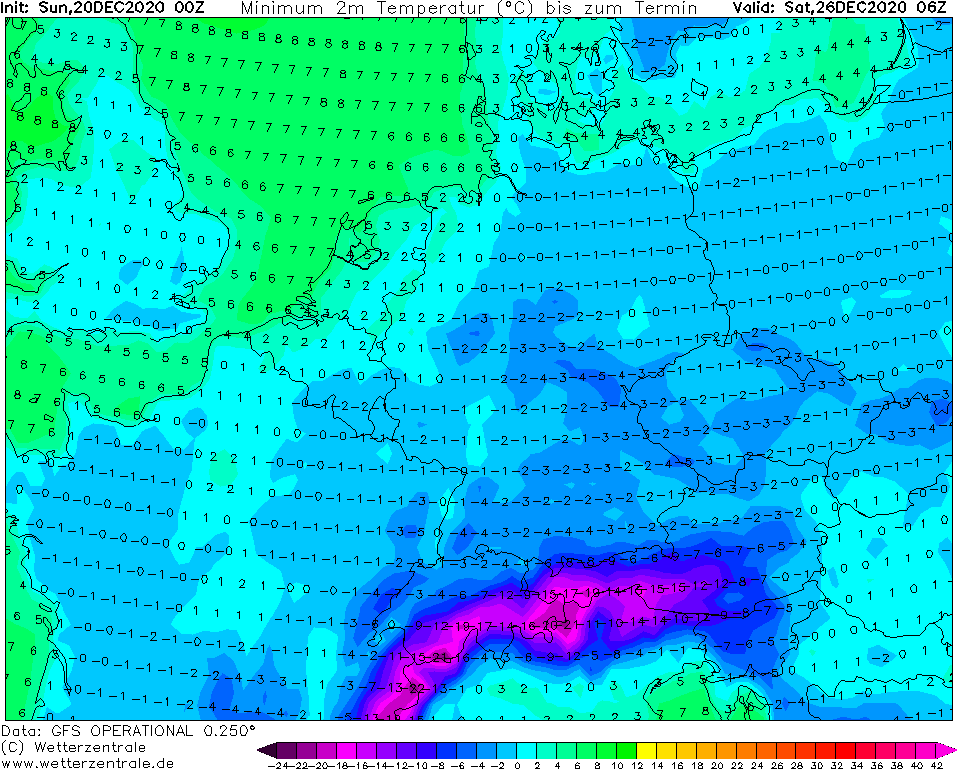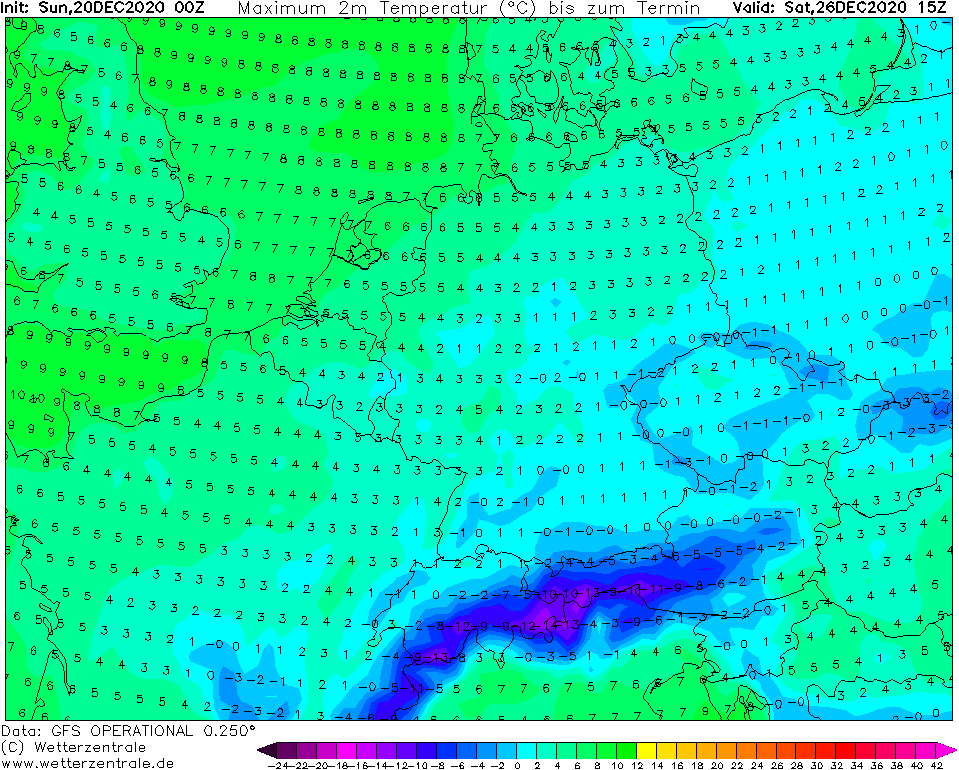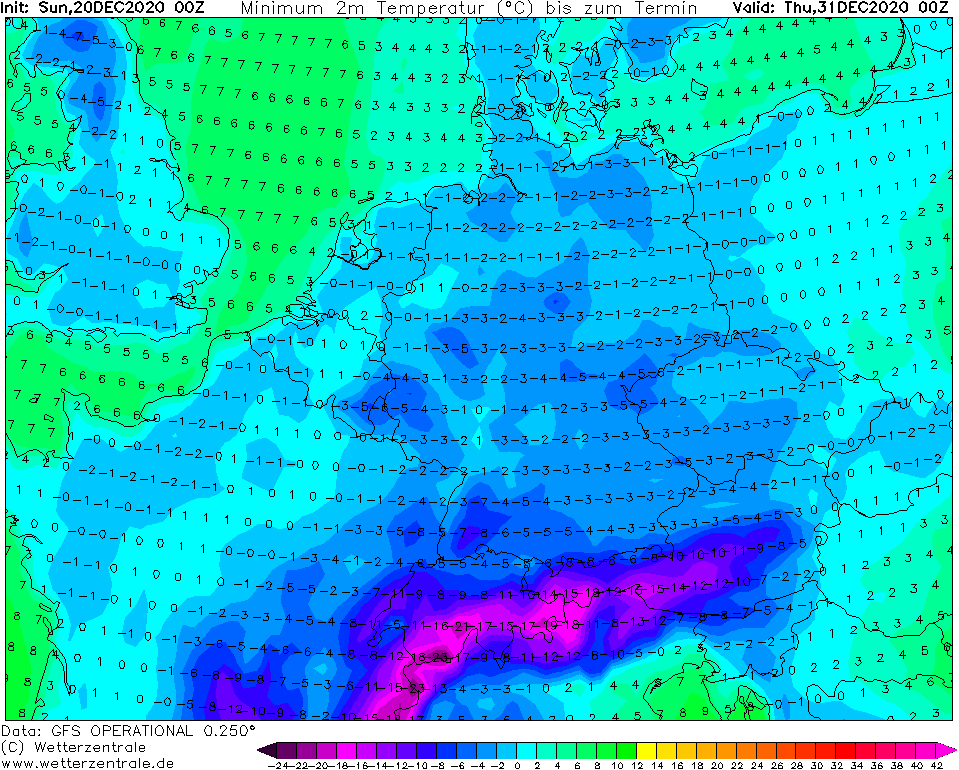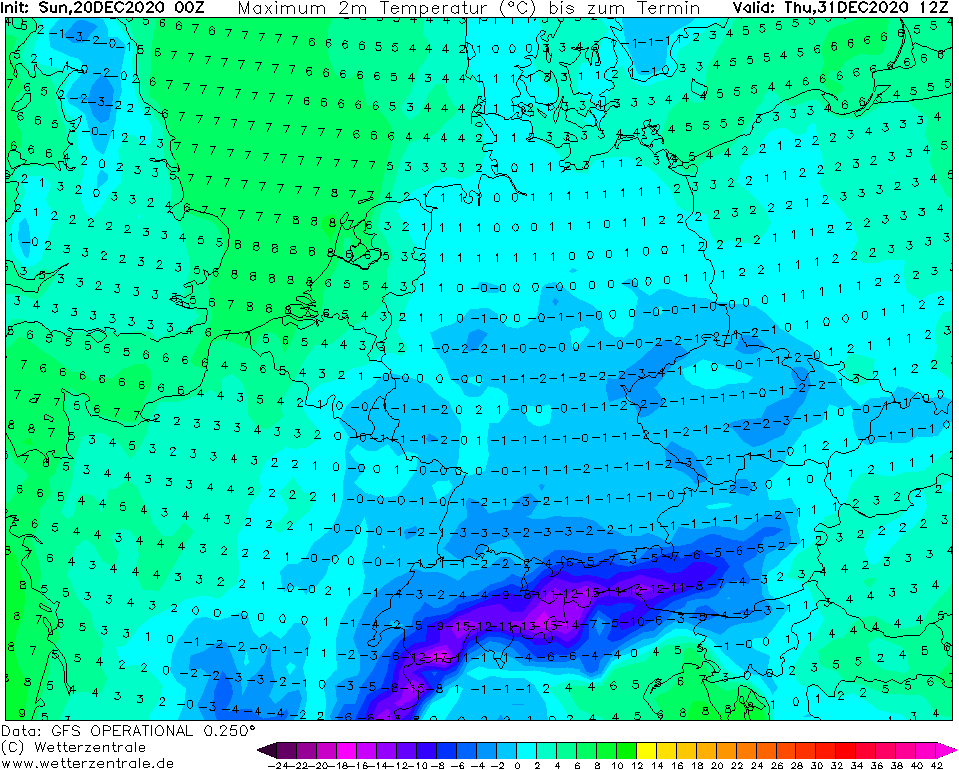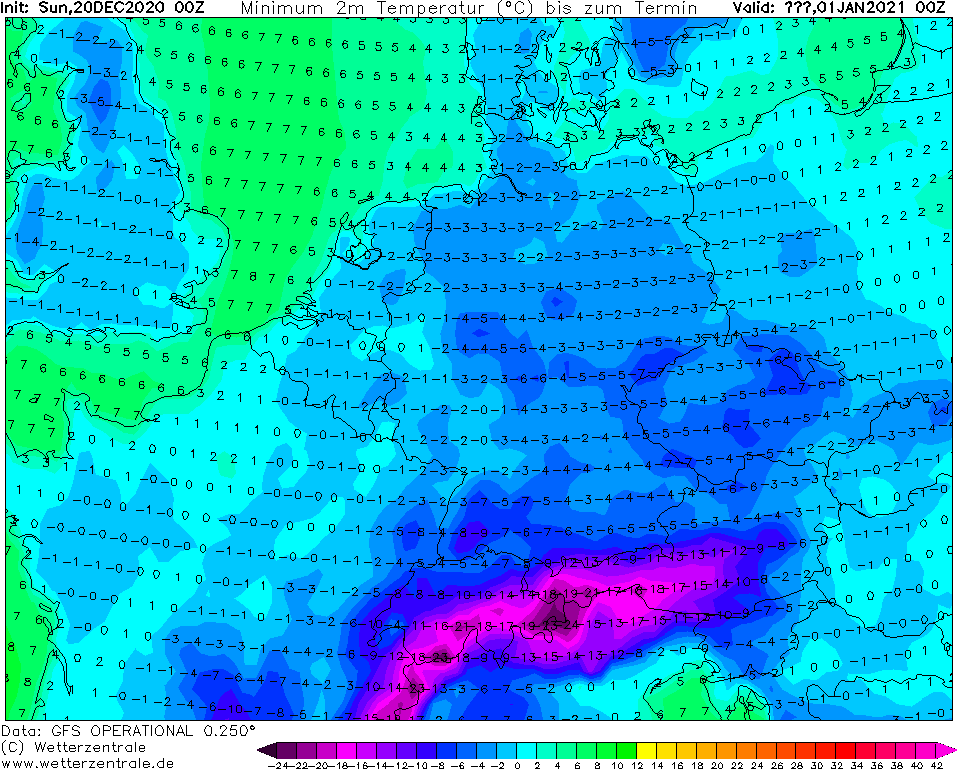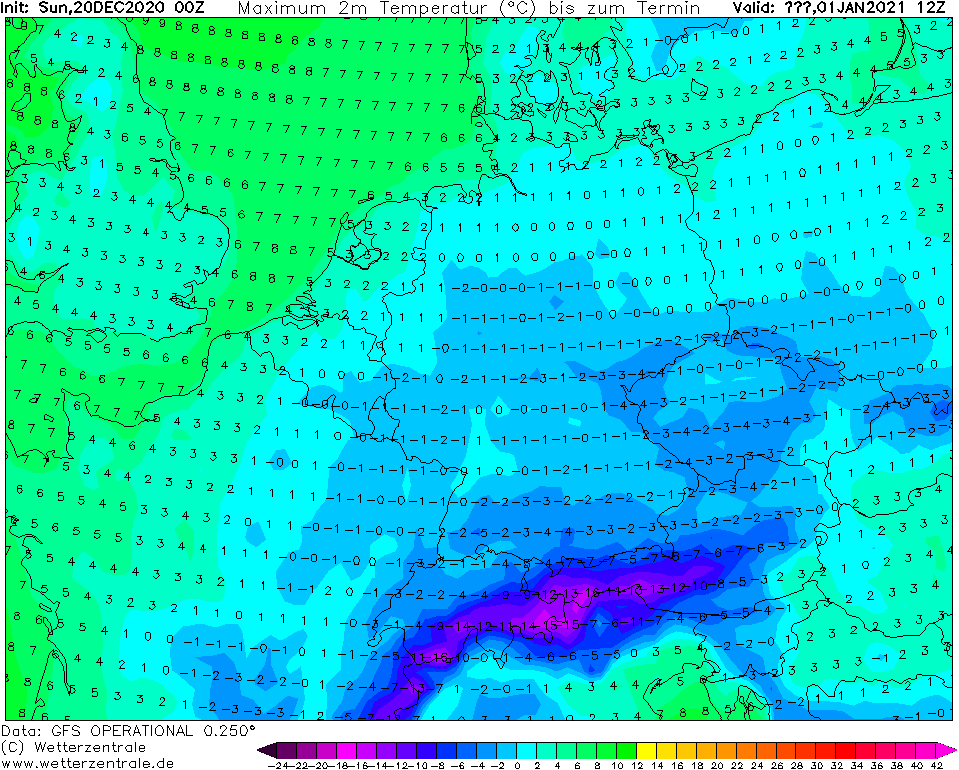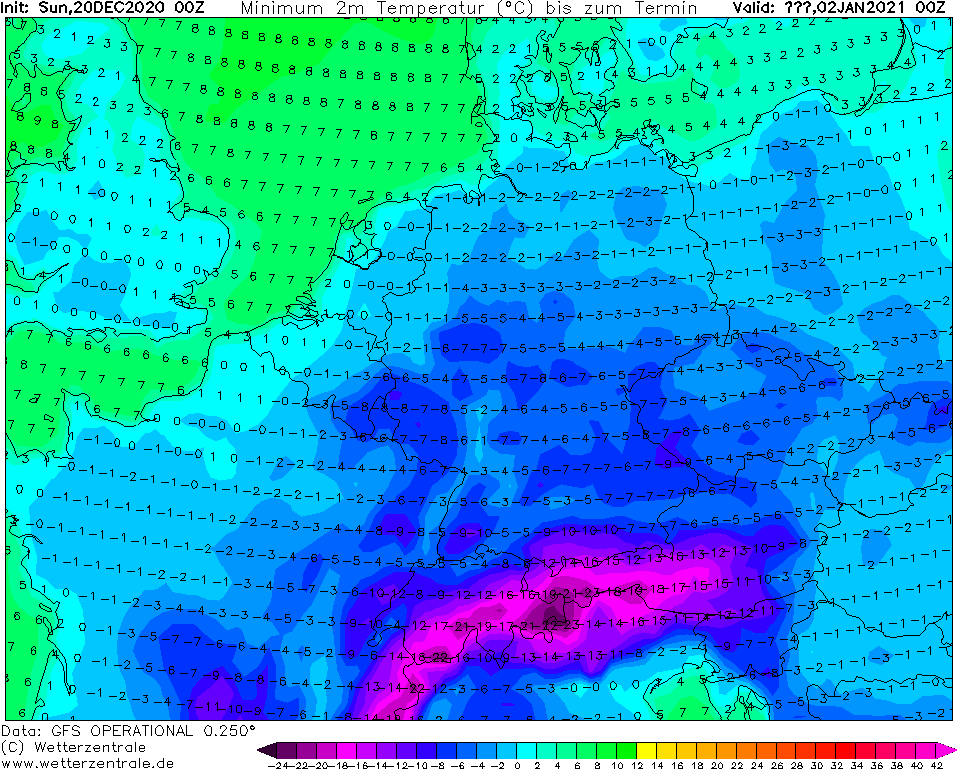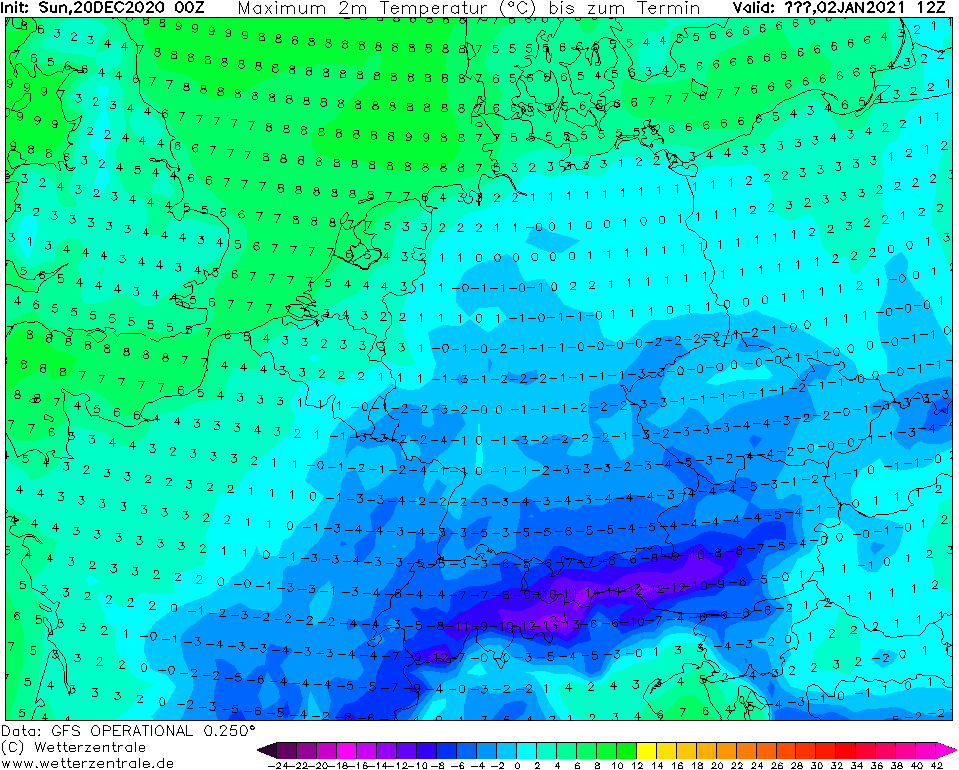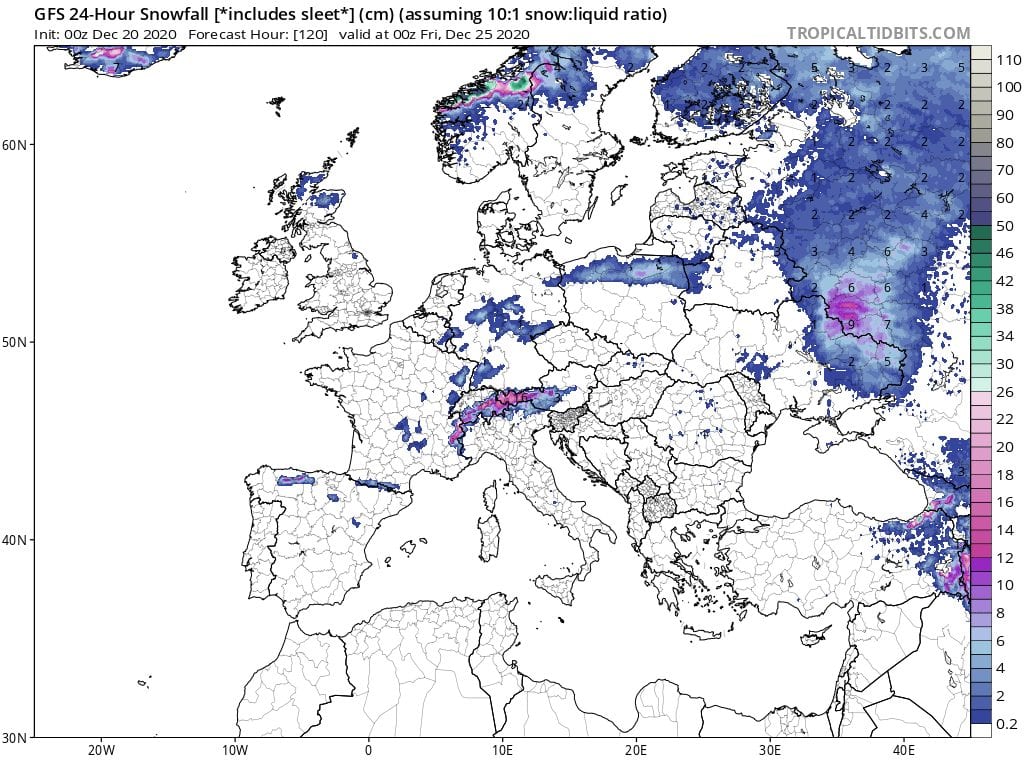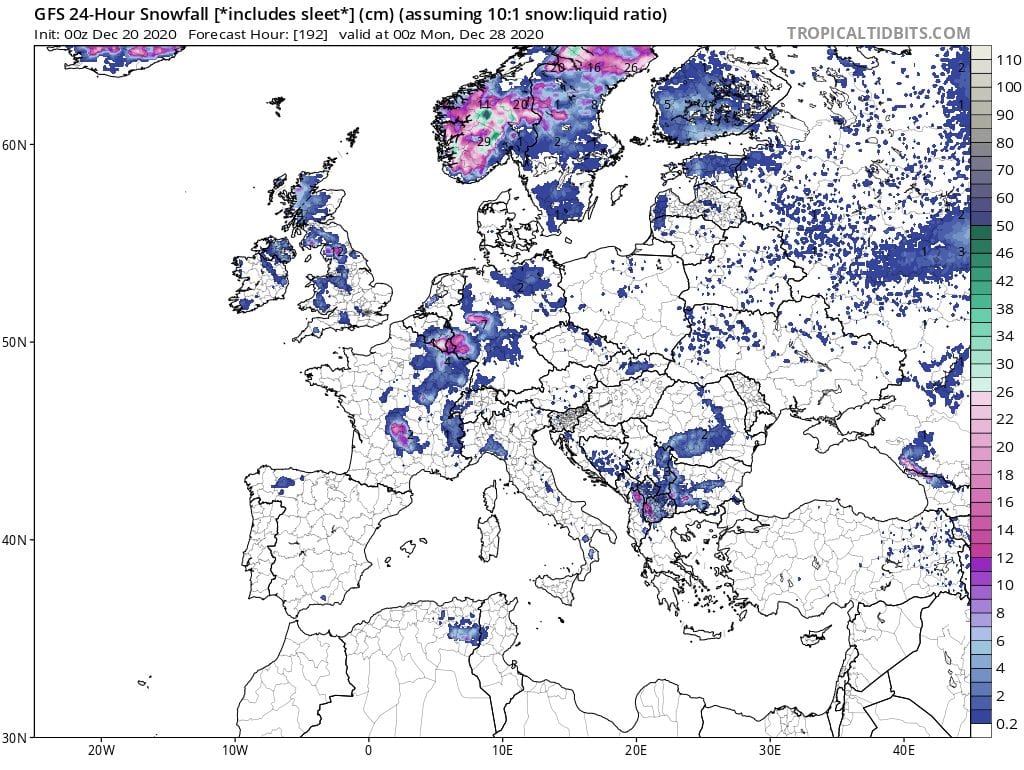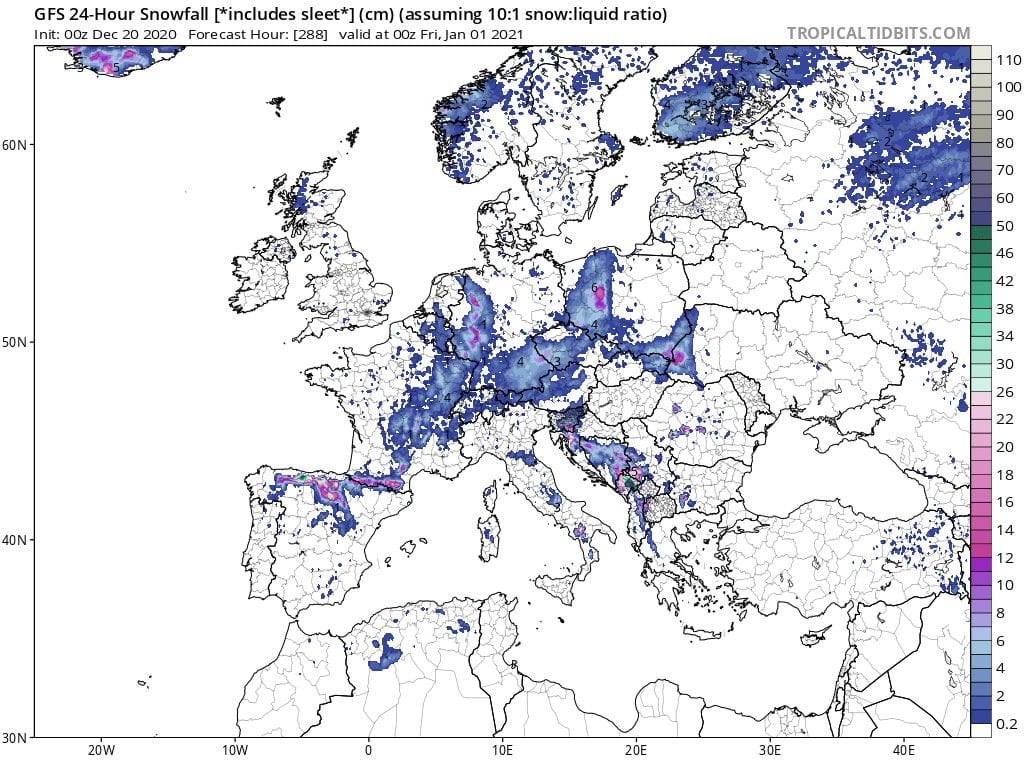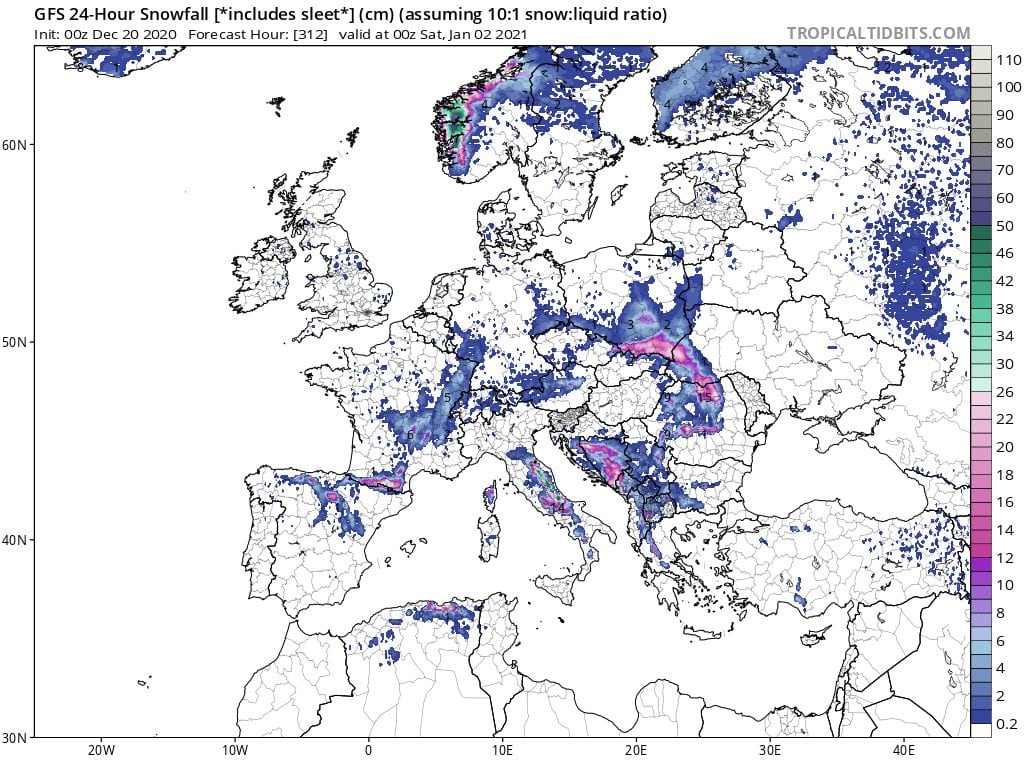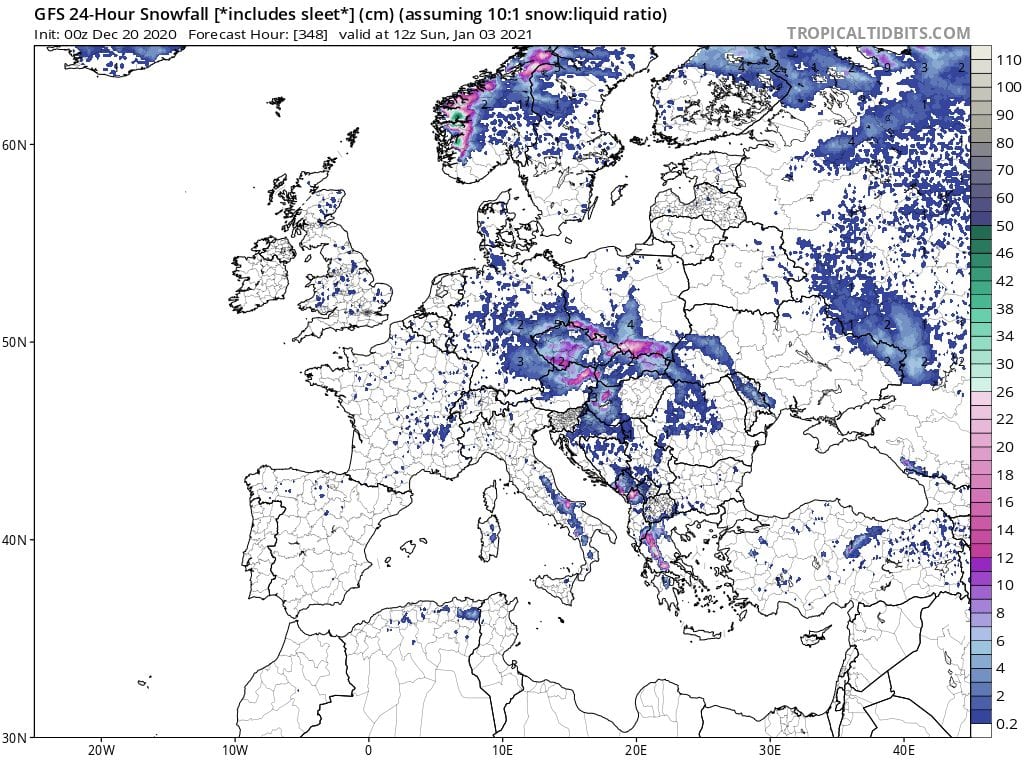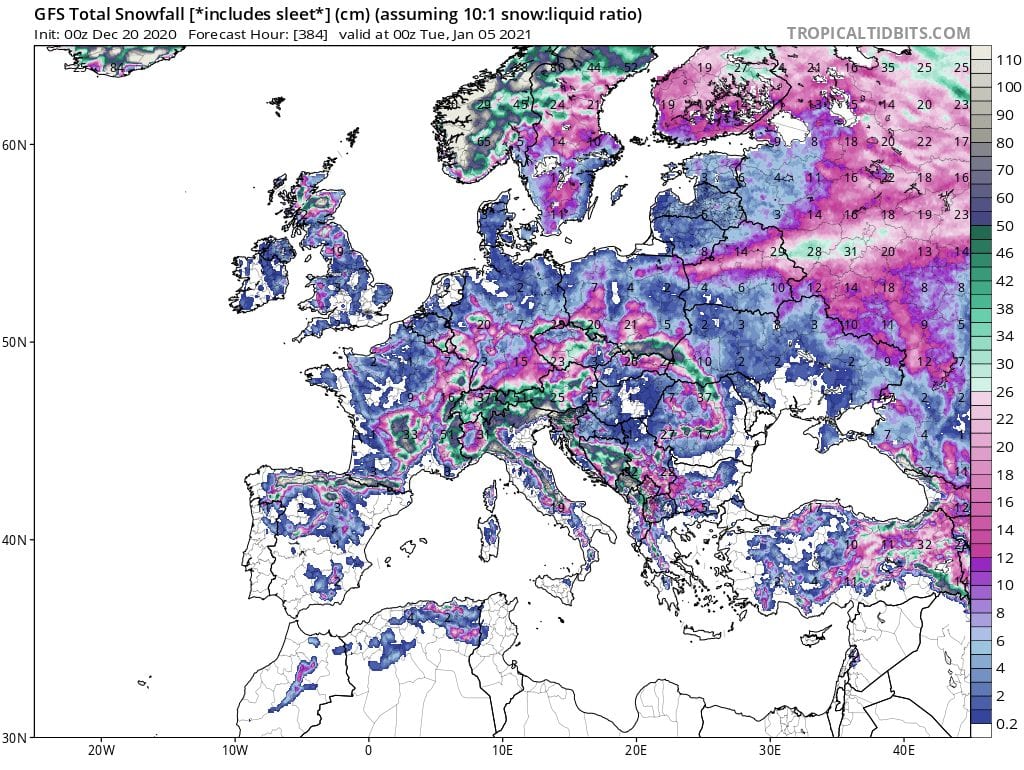 Read more: