Europe: Winter comes from the Atlantic, in Scandinavia -30/-35°C possible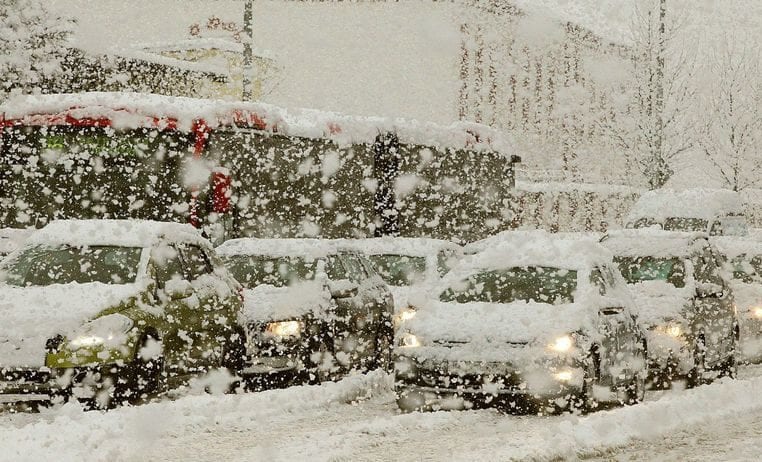 Thanks to climate change, winter blasts come to Europe from untraditional direction more and more often.
Labrador cold stream pushes near Farm Strait warm Gulf stream to the south (more and more cold water from the Arctic) and southwestward from Iceland arises Global warming hole anomaly, with colder air masses and ocean waters.
Thanks these anomalies, cold air from Canadian and Greenland´s sector hasn´t so big obstacles near transition across the Northern Atlantic towards Europe and Arctic air more often, in comparison with the past, is arriving to Europe from untraditional western or northwestern direction.
This spectacle is almost always associated with moving of significant part of polar vortex from North American to Euro-Atlantic sector.
One cooldown such as is described above is forecasted already in a few days. Only 7 days divide us from the start of this coldwave, with gradual shift cold air masses from Canada and Greenland to Europe, with the first serious occurrence of snowing in many parts of Europe and subsequent possible heavy frosts.
Last runs GFS from 11.11.2020 12Z and 18Z (more reliable such as 12.11. 00Z) expect temperatures in 850 hPa below -5°C in many parts of Europe including British Islands, Germany or Balkan, what is indicator of winter conditions in Europe.
In Scandinavia, temperatures in 850 hPa are forecasted to drop between -10/-15°C during the coldest days, but previous runs were even more drastic with air -15/-20°C in 850 hPa. These conditions should bring to northern Europe during the 3rd decade of November 2020 extreme frosts with peak between -30/-35°C.
In continental Europe, in basins and valleys with snow cover, and in air -5/-10°C in 850 hPa, minimum temperatures should drop between -15/-20°C regionally, if not and dry air in polar vortex blast will be rare, so least to -10/-15°C.
According to 32-day forecast from ECMWF, cold / colder conditions in Europe will continue during the first half of December 2020, when should on the back side of polar vortex hit waves of frosts.
It isn´t known, yet, if colder conditions stay in Europe until Christmas 2020, but preliminary is possible, that until the end of the year will warm up over parts of Europe after early winter cold blasts. Mkweather will monitor the situation and brings fresh news during incomming period.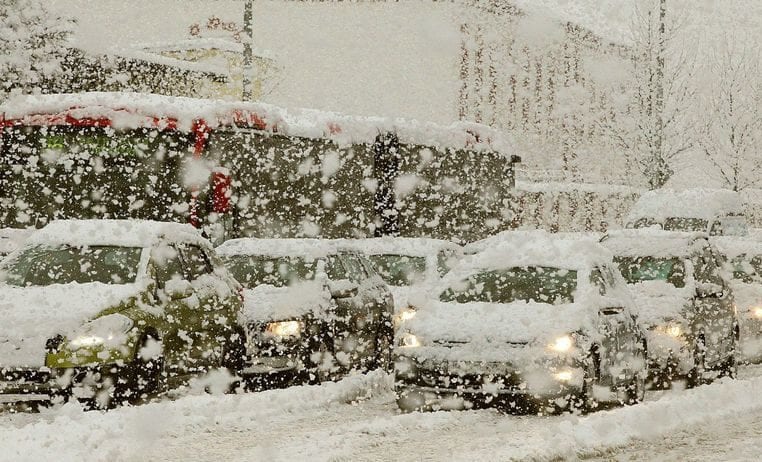 Infographics: wxcharts.com, apps.ecmwf.int
GFS, run 11.11.2020 18Z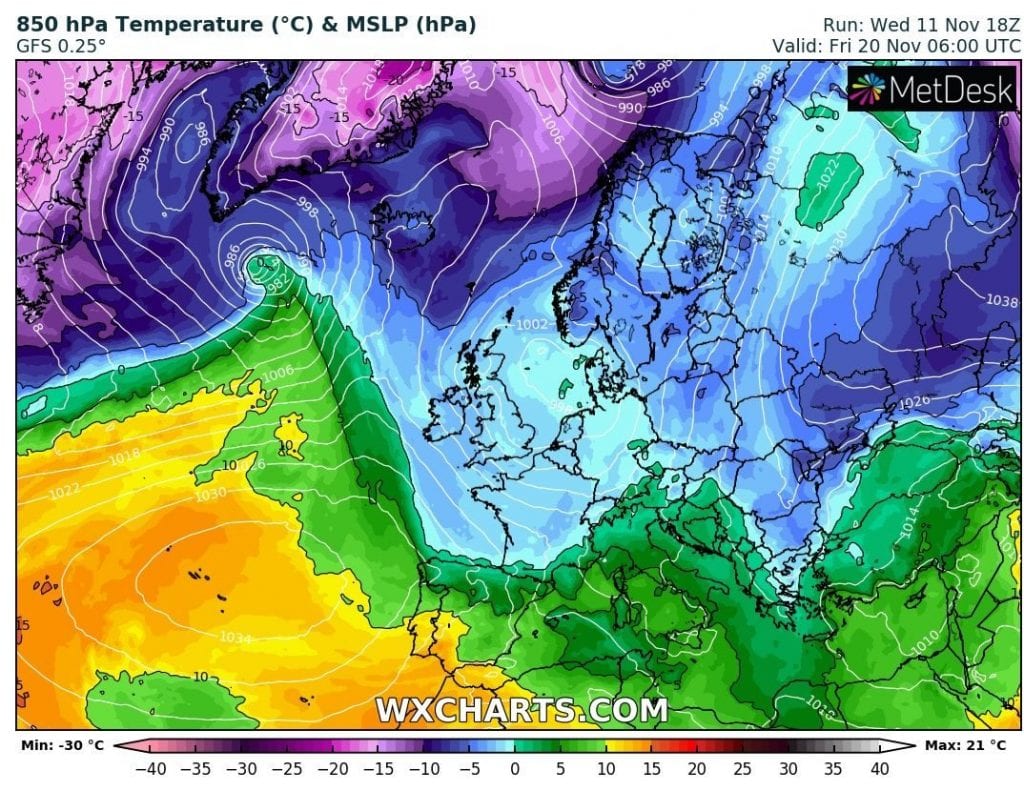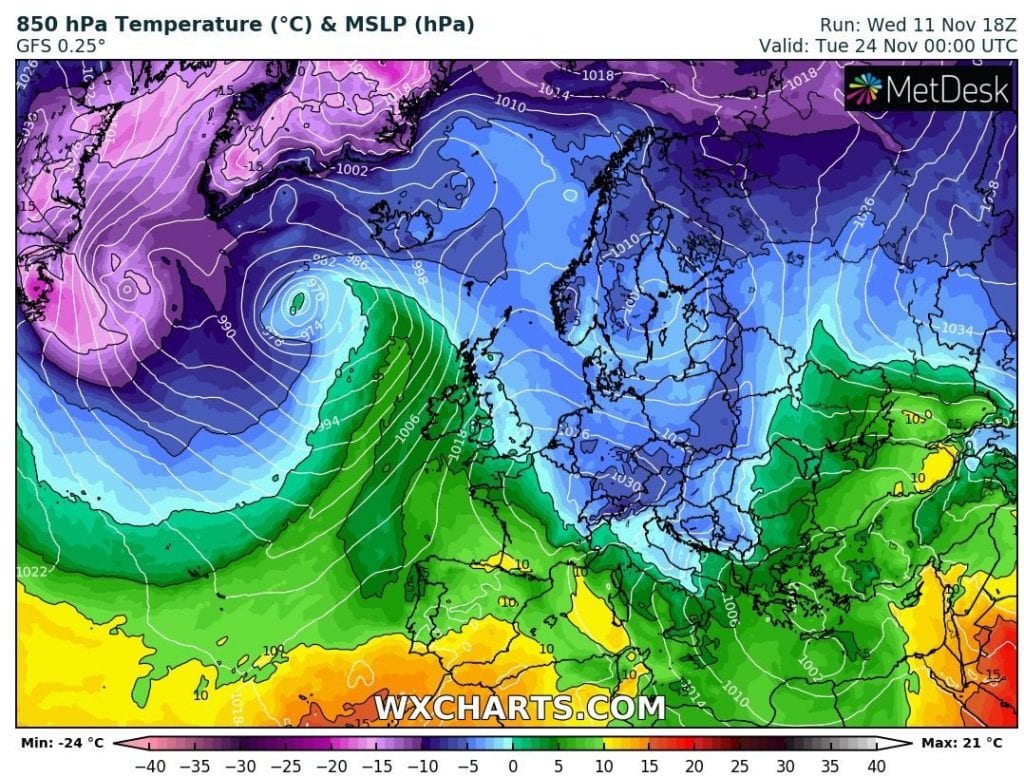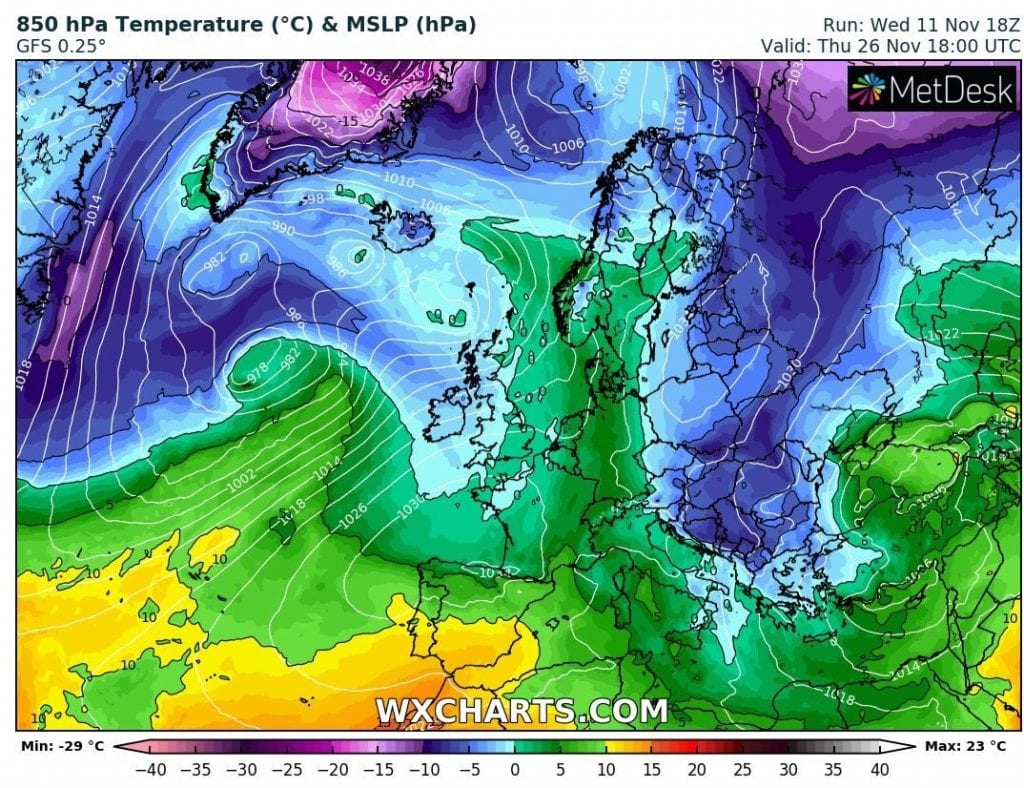 GFS, run 11.11.2020 12Z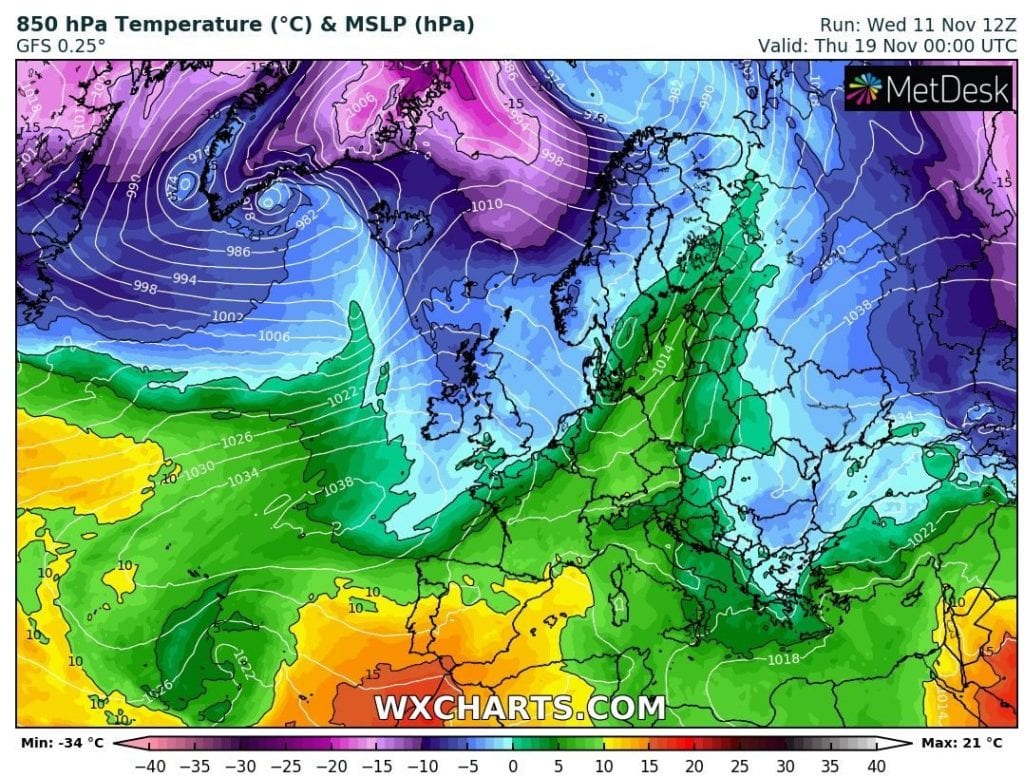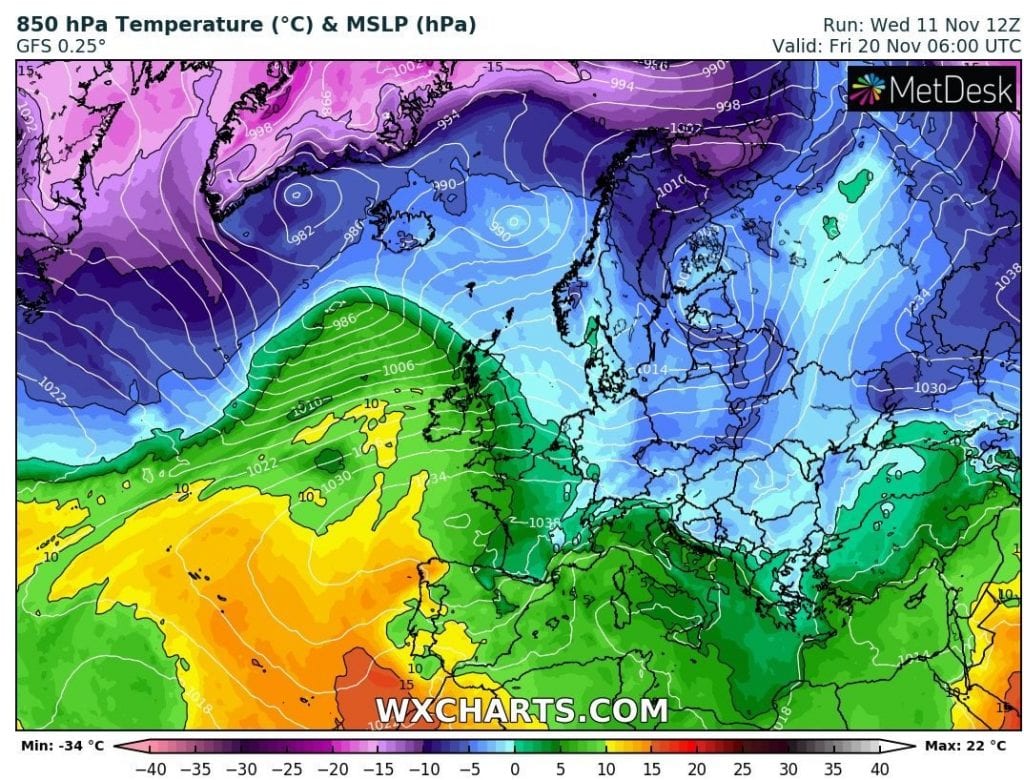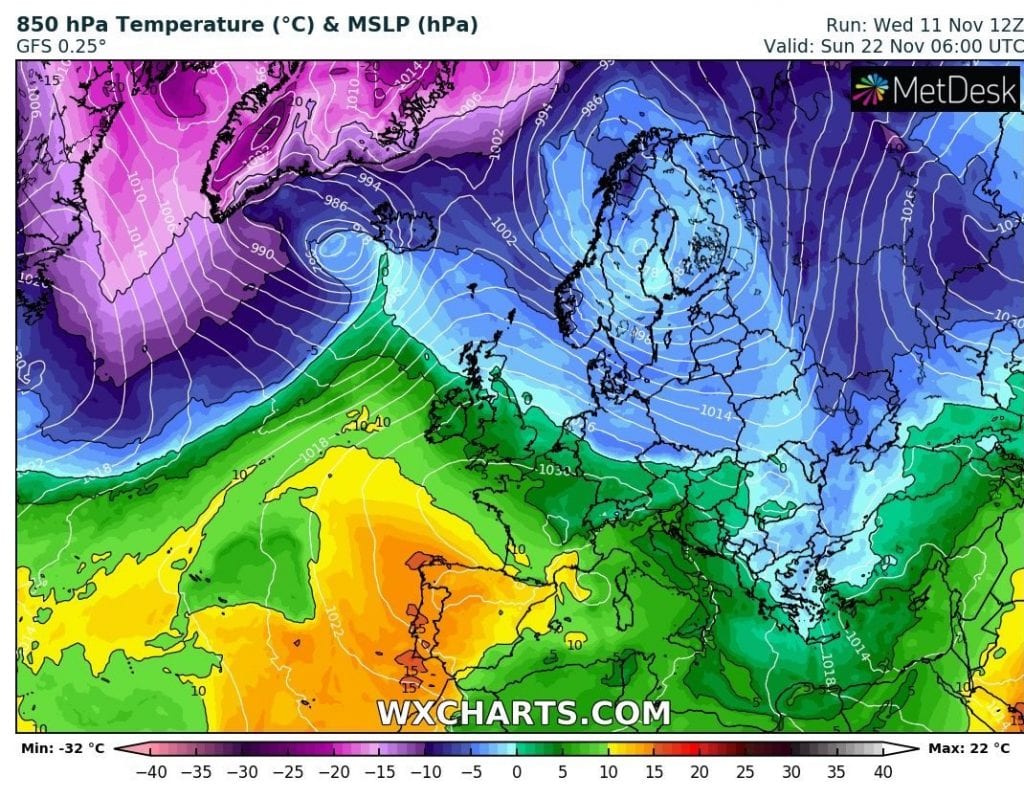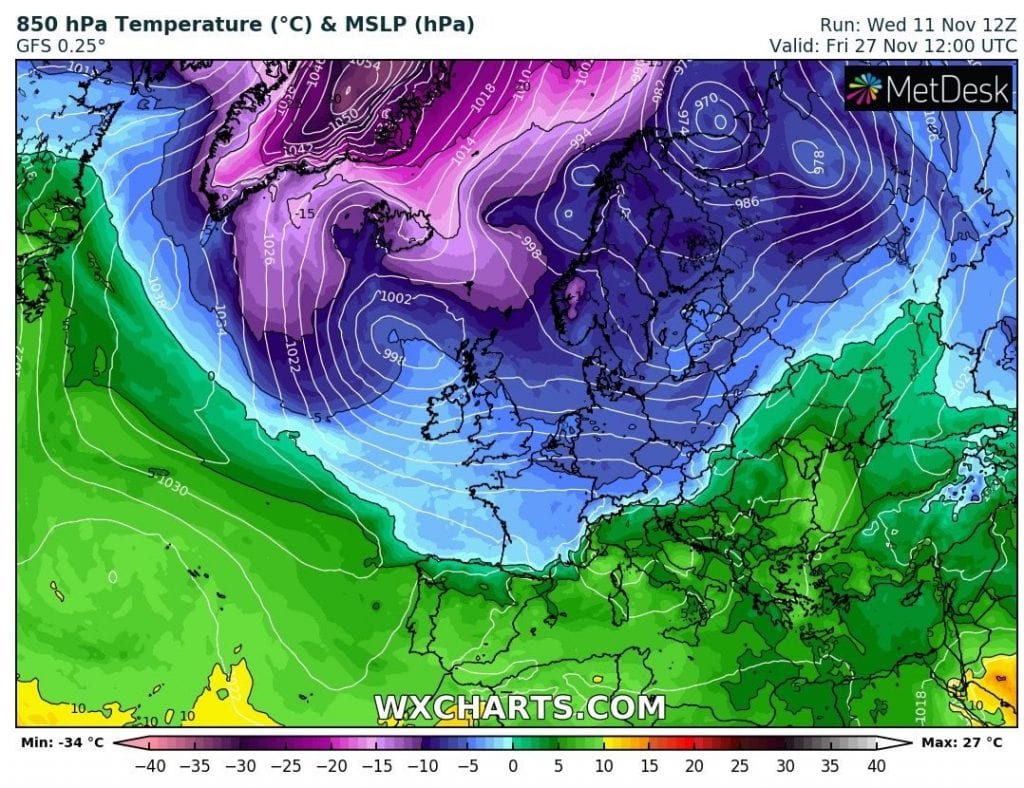 32-day forecast, ECMWF: