Hurricane Eta has again shifted above Florida, where hit as a powerful tropical storm associated with heavy rains, floods and strong wind gusts.
Results of effects of a system will be known mainly on Thursday and Friday, 12.-13. November (rainfall totals, the highest wind gusts), therefore we should look at current forecasts linked with Eta and at expected heavy rainfall in East Coast, too.
During Thursday, 12. November 2020, Eta will be shifting across mainly northern parts of Florida above Atlantic.
Some runs of forecast models expect, that Eta should intensify to Category 1 hurricane above Atlantic, yet, other runs expect that remnants of a system it aims towards Newfoundland.
Next, very probably scenario say, that Eta, together with powerful cold front, which separates severe coldwave on the West and unseasonably hot Indian summer on East, will be shifting towards British Islands, where remnants of this cold front bring heavy rainfall and winds.
Thanks to mentioned cold front and warm tropical advection above eastern USA, heavy downpours are expected along East Coast of the USA during next days, with possible floods mainly in Carolinas and Virginia, but regionally in other states, too.
As we have described in previous article /https://mkweather.com/2020/11/11/iota-should-surprise-as-almost-a-major-hurricane-in-central-america-pro-hurricane-conditions-of-mjo-around-30-11-again//, until 15. November transition to neutral and then dry MJO phase over region is expected, with next favorable conditions for development of tropical storms and hurricanes over Caribbean around 30. November 2020.
Until 20. November, possible powerful hurricane Iota hit Central America yet /link above/ and tropical storm Theta should make damages in Europe /https://mkweather.com/2020/11/11/current-forecasts-theta-hits-europe-on-tuesday-and-wednesday-17-18-november-as-a-tropical-storm-or-depression//.
Infographics: tropicaltidbits.com, wxcharts.com, NOAA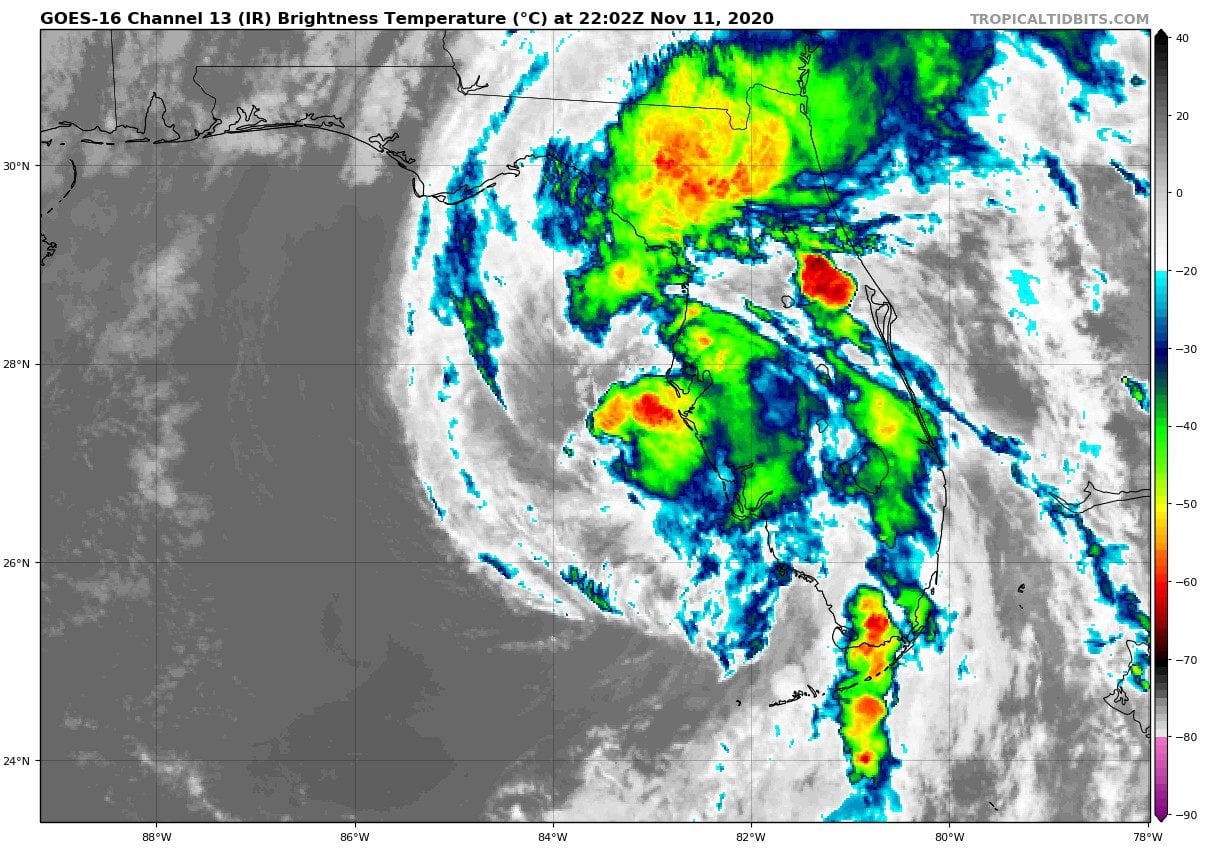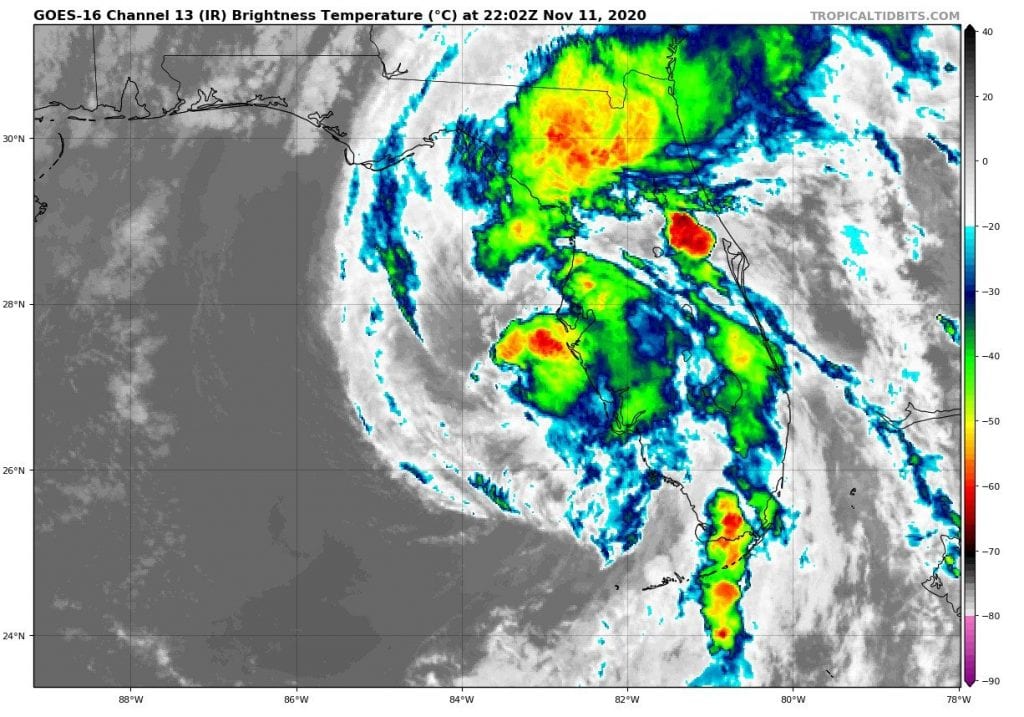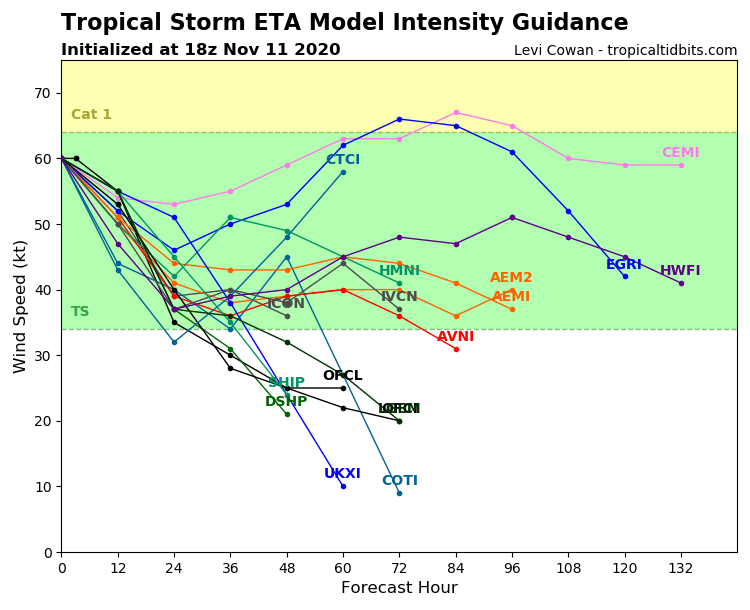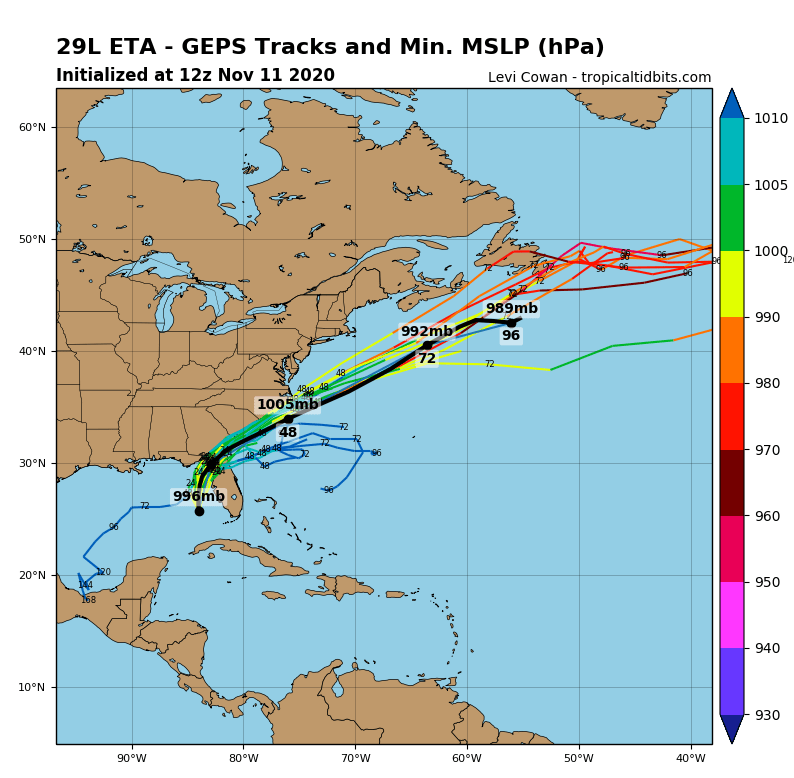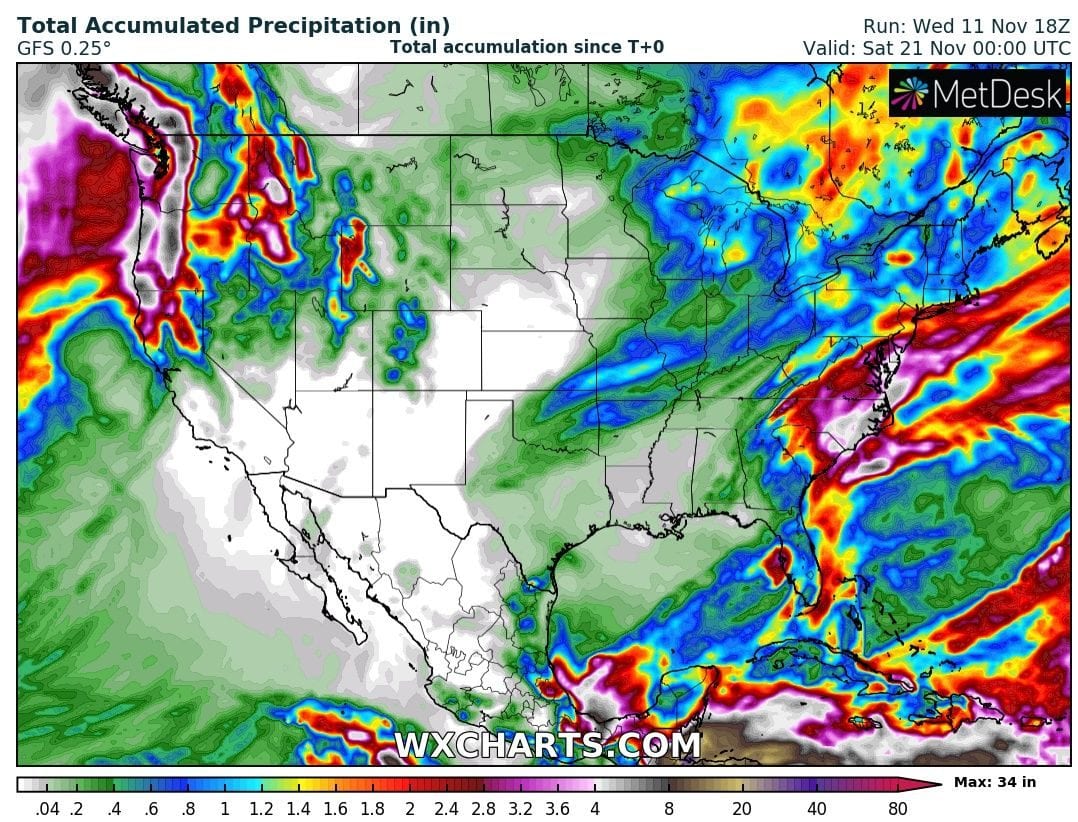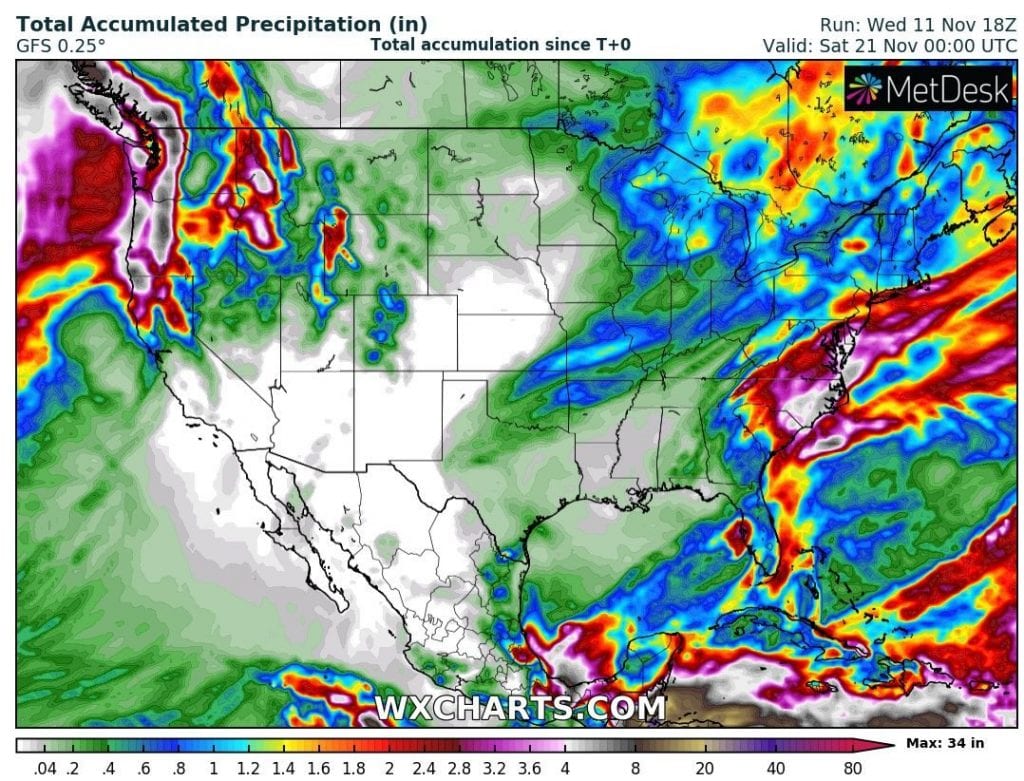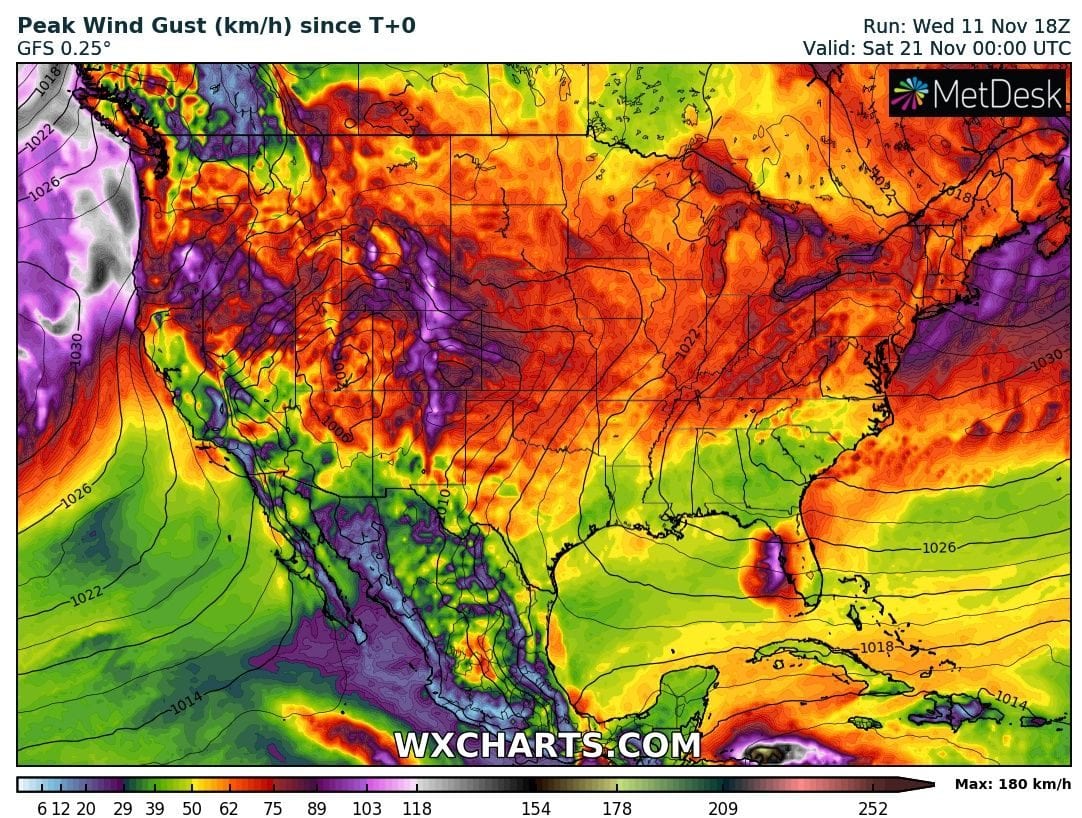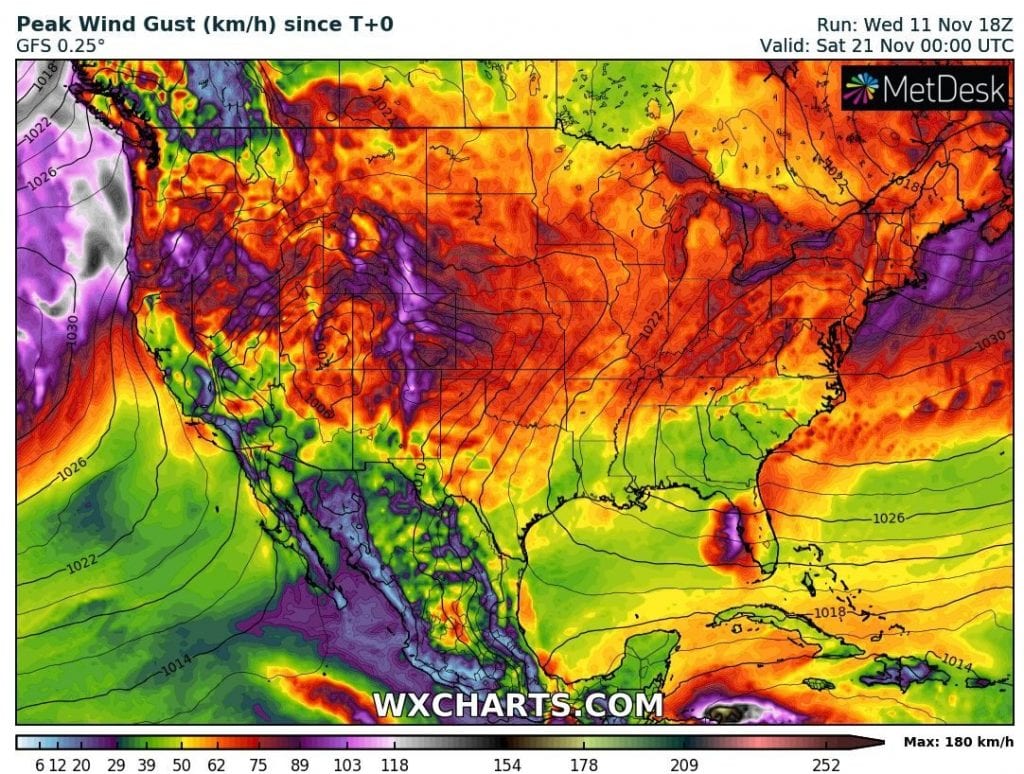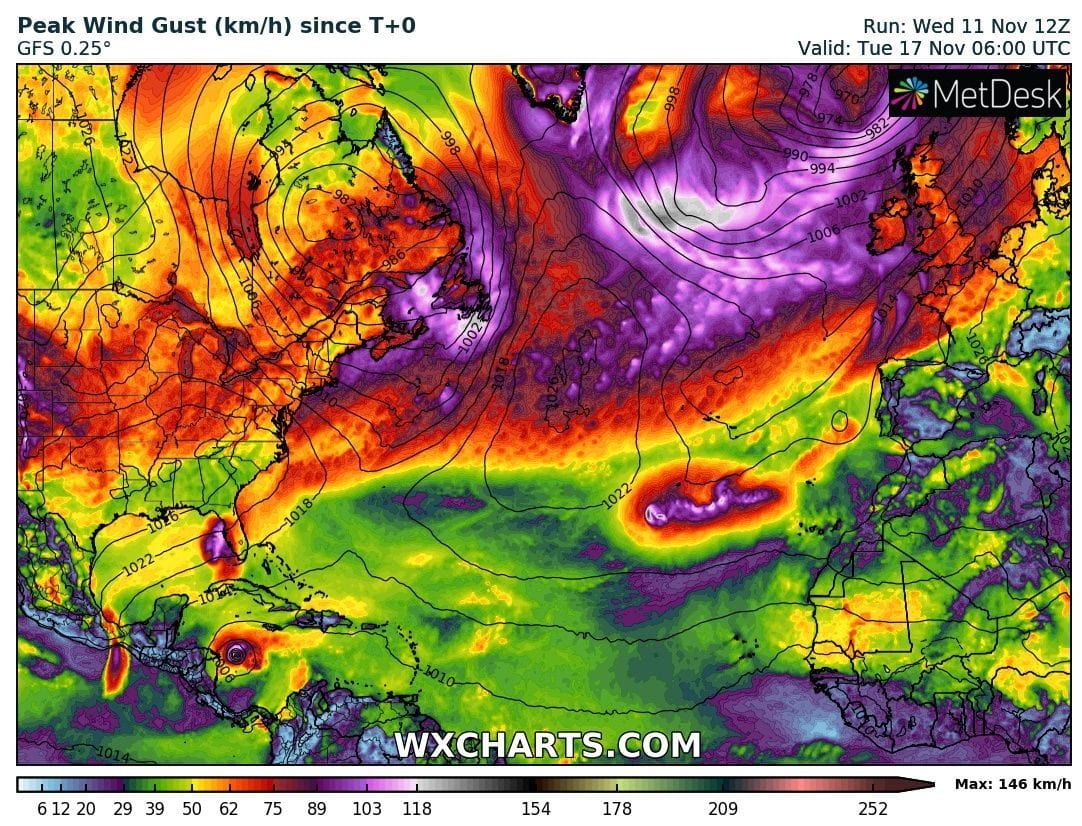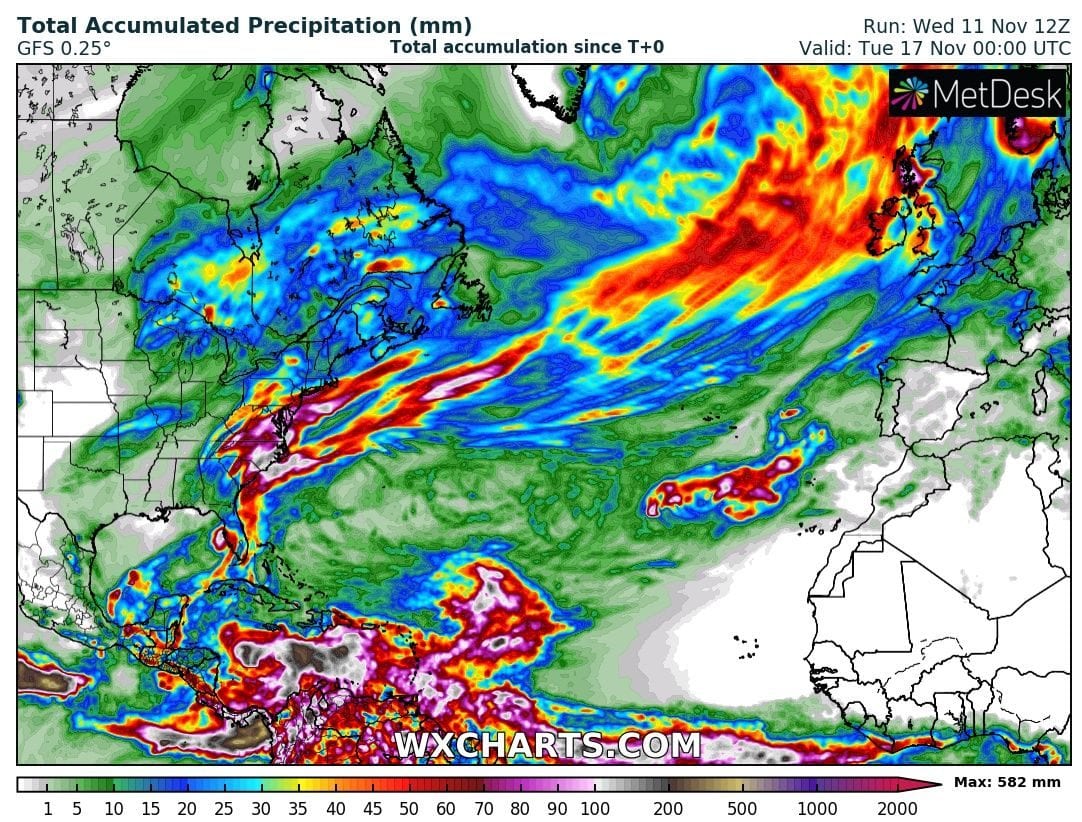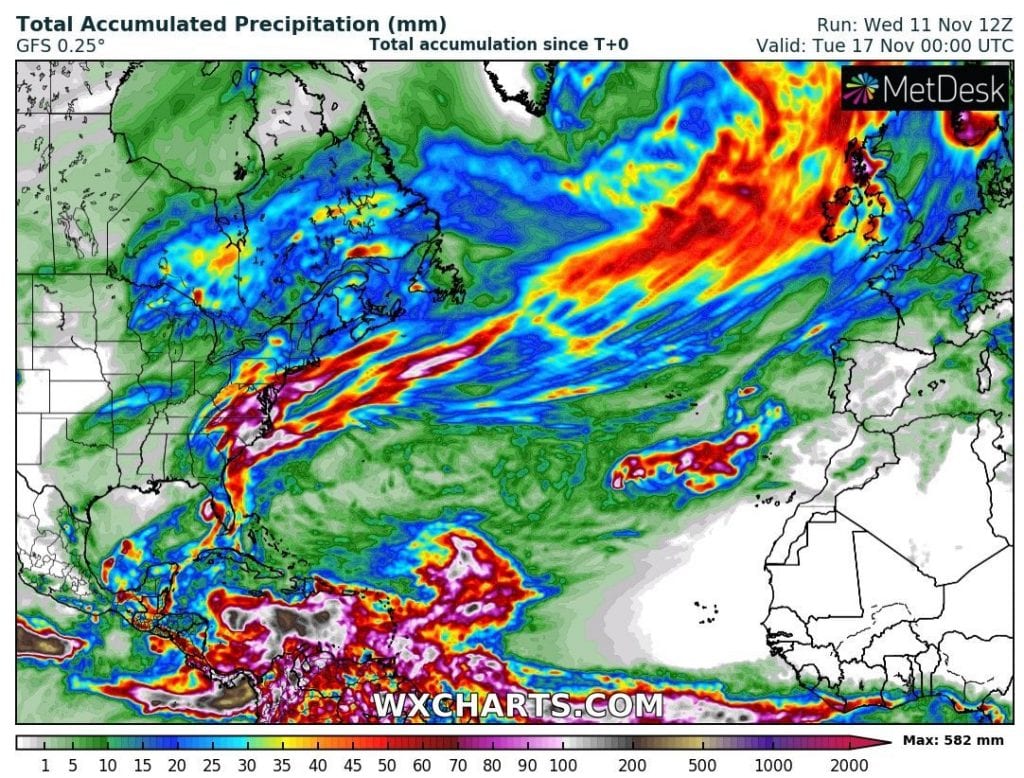 Read more:
(Visited 26 times, 1 visits today)