It´s 25. July and the first composits of the character of summer 2020 are in the world. Summer 2020 could be evaluated as very rainy, with large areas with positive precipitation anomalies between 1. June 2020 and 23. July 2020 and very cyclonic with negative SLP (sea level pressure) anomalies above large parts of Europe between 1. June and 23. July 2020.
The most rainy regions are Carpathian region in Slovakia, Poland, Hungary, Ukraine, Romania and Czechia; southern Norway and northern Denmark, border area of Sweden and Finland, southern Balkan, central Spain and southern France and NW Italy.
The biggest SLP anomalies were occured above Balkan, Black sea region, Italy, British Isles and Central Europe.
In July 2020, temperature above many parts of Europe is very low, with strong anomalies from long-term average – the most above southern Scandinavia, 3-5°C from long-term average, British Isles and Iceland, 0,5-1,5°C below average, central Europe expect of SW Germany and Switzerland, 0,5-2°C below average and Baltic states, 0,5-1,5°C below average.
Summer is in Europe mostly above average, thanks to June, but some regions, such as Balkan, Iceland, Ireland or Bay of Biscay are below average. For example, in some regions of central Europe, a summer below temperature average hasn´t occured 30 years, already, therefore, it would be big surprise, mainly in the Carpathian region, if after 30 years would come a colder summer.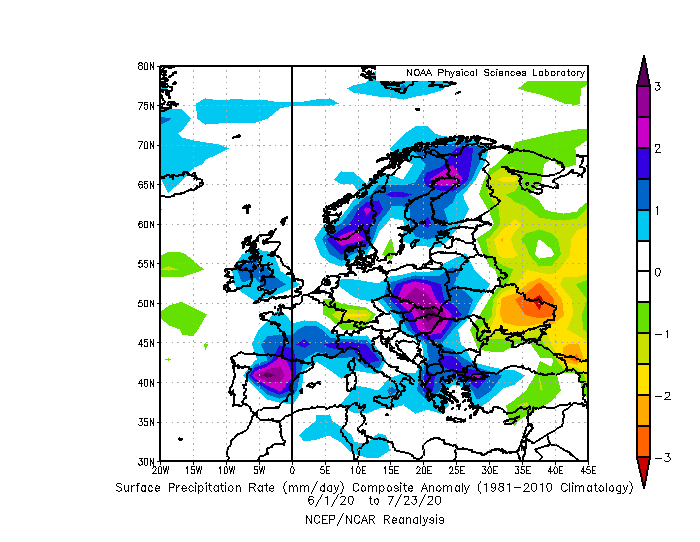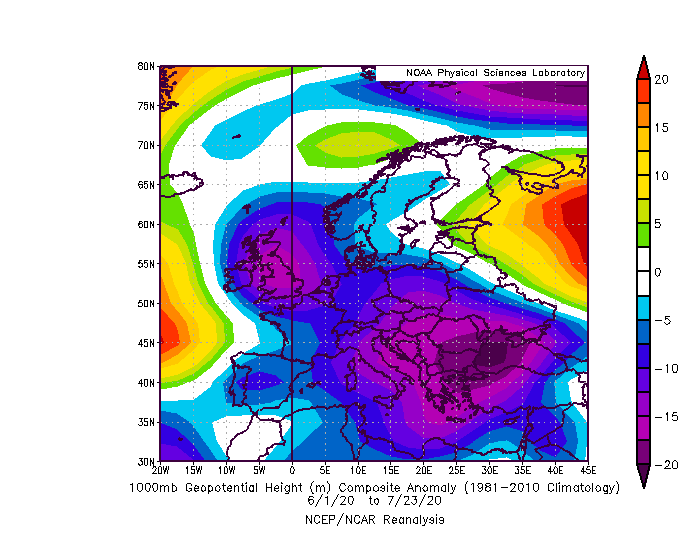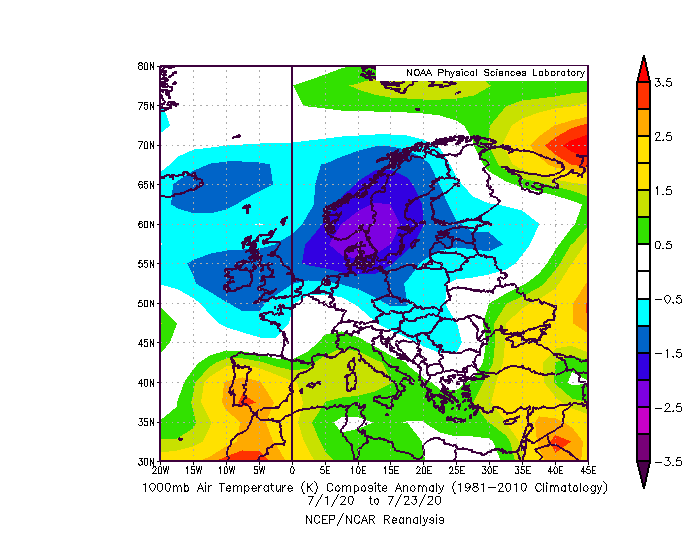 In Hungary on Saturday 149 mm (5.9 inches) rain / 24 hours, Zagreb, Tuzla under flood, next powerful cold fronts will bother Europe during next period
South-Central European storm event finally ended with maximum known precipitation amount 149 mm (5.9 inches) / 24 hours in southwestern Hungary (https://www.idokep.hu/hirek/nagyatadon-149-zalakaroson-128-mm-esett-idaig; https://www.idokep.hu/hirek/nagyatadon-149-zalakaroson-128-mm-esett-idaig) and floods in many parts of Slovakia, Hungary, Croatia, Slovenia, Italy, Serbia Bosnia and Herzegovina and Romania. 88 mm / 24 hours fell in Zagreb and Croatian capital was under flood, too /https://www.vecernji.hr/vijesti/velika-poplava-u-zagrebu-ilicom-se-ne-prometuje-automobili-zaglavili-na-cesti-1419572/. Flash floods surprised a Bosnian Tuzla. /https://avaz.ba/vijesti/bih/583884/nevrijeme-pogodilo-tuzlu-poplava-ispred-mejdana/. In Italy, 4 cm hailstorms appeared again.
During next period, Central Europe a heatwave is expecting and many parts of West, Northwest and North Europe will bothered with heavy storms, which causes little breaks between 3 waves of heat in Central Europe too. More in our warnings /https://mkweather.com/warnings// and next articles during the next days.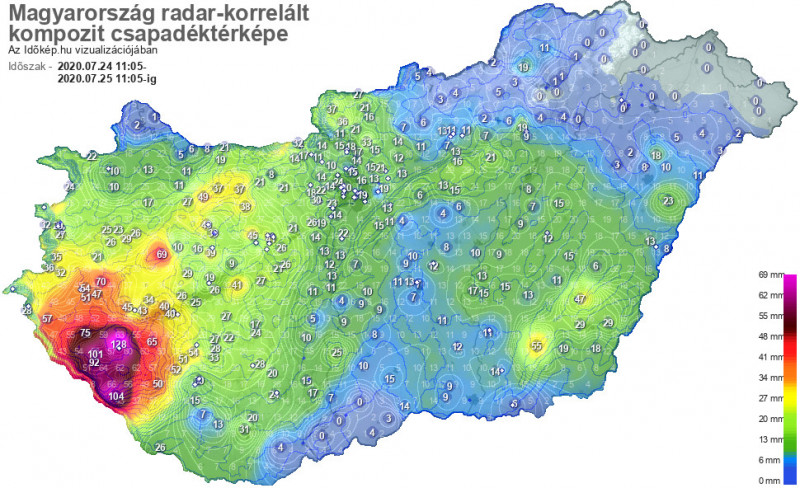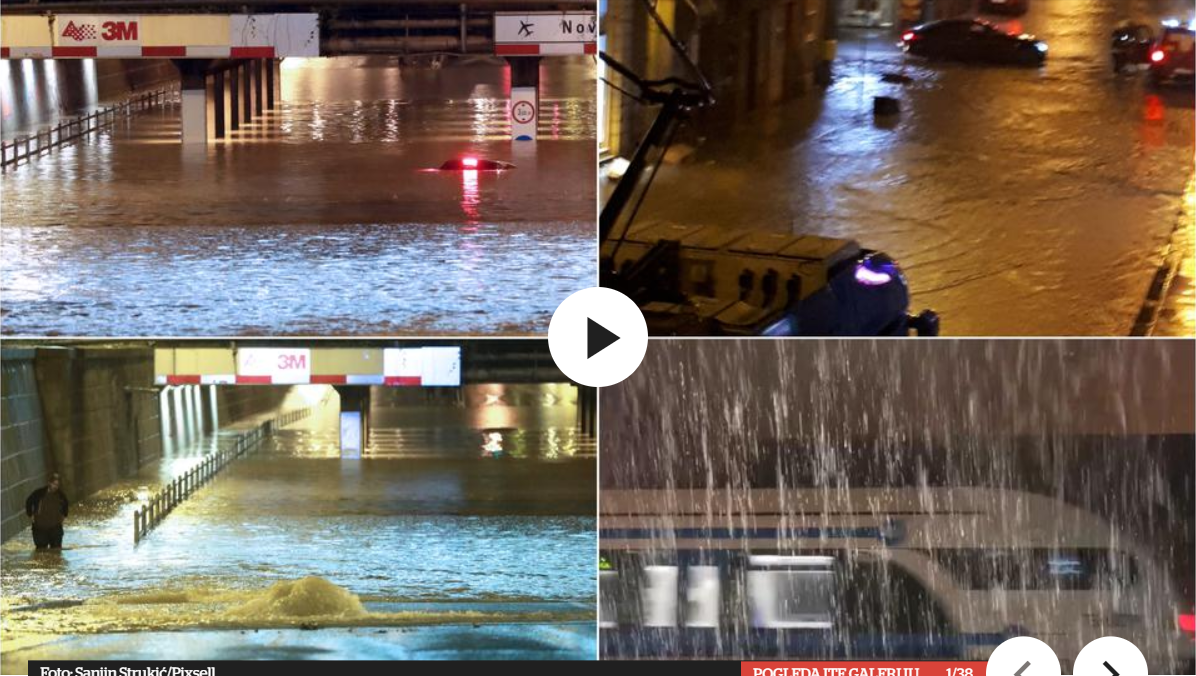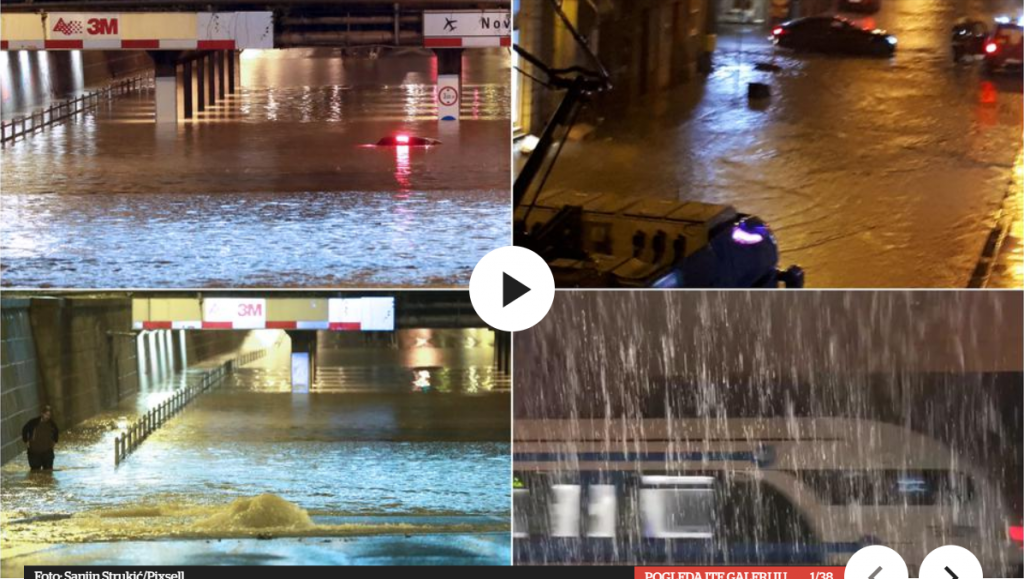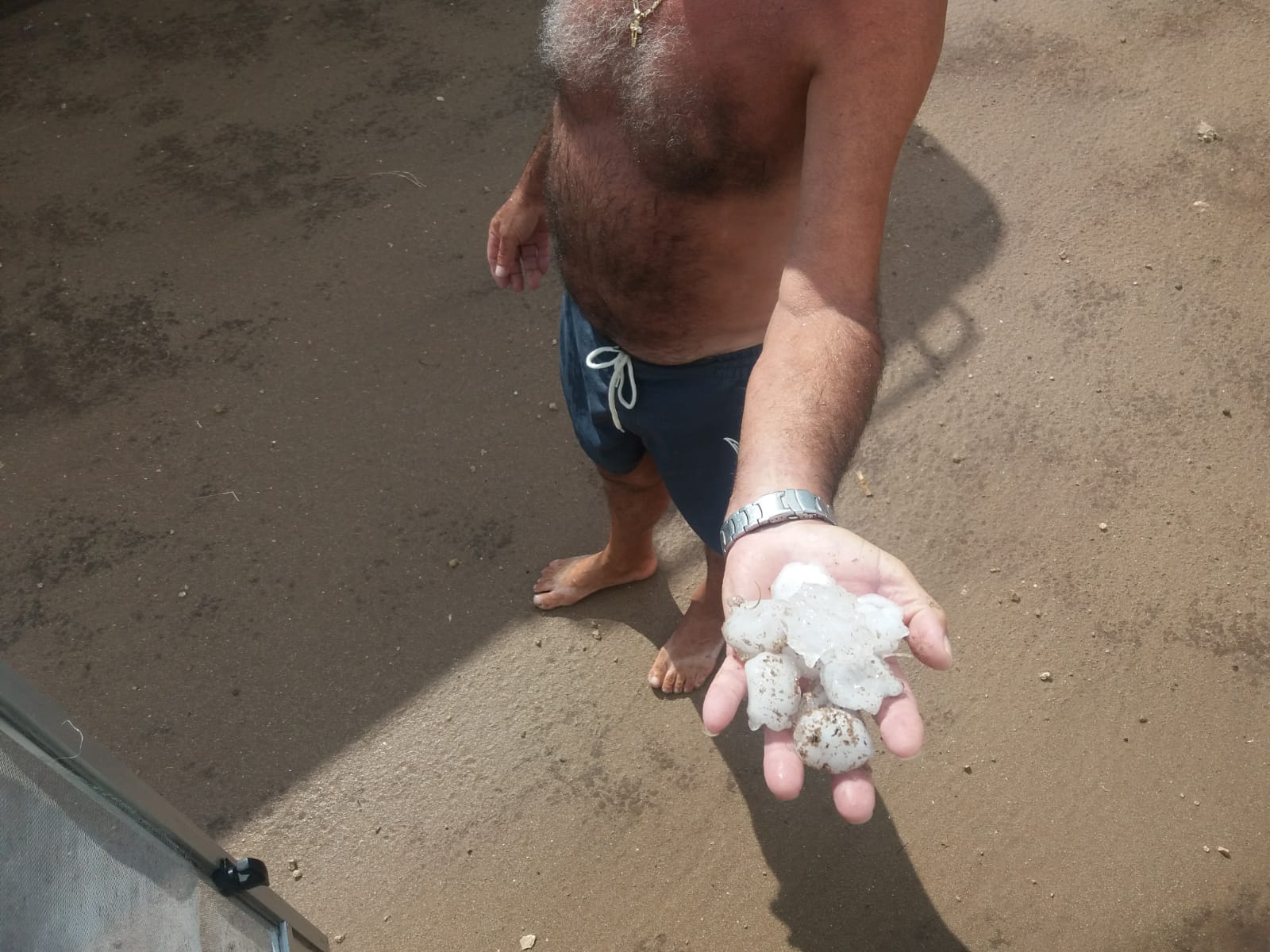 (Visited 100 times, 1 visits today)