Meanwhile hurricane Douglas hit Hawaii /https://www.accuweather.com/en/hurricane/how-rare-are-hurricanes-in-hawaii-examining-the-aloha-states-history-with-hurricanes/781325/, in the Gulf Coast surprisingly the next hurricane has developed – from tropical storm, Hanna upgraded to hurricane of 1. category and hit Texas, with expected flooding effect and severe sea waves and winds. During next 48 hours, system will be tracking over southern Texas above Mexico. Hanna is reaching in Saturday maximum wind gusts 113 km/h / 70 mph with pressure 988 hPa (982 hPa minimum) in the center. System hit a Corpus Christi already and continue in further shift from east to the west. A peak 129 km/h / 80mph is during Sunday expected /https://www.severe-weather.eu/tropical-weather/hurricane-hanna-landfall-texas-united-states-mk/; https://www.accuweather.com/en/hurricane/hurricane-hanna-forms-and-heads-for-texas-coast/781953/; https://weather.com/storms/hurricane/news/2020-07-25-hurricane-hanna-south-texas-landfall?cm_ven=hp-slot-1; https://www.weathernationtv.com/news/hanna-expected-to-be-a-hurricane-at-landfall/.
Frequency of hurricanes and tropical storms in the North-American sector is increasing and will be increase during 21. century, till 2100. The largest worsening in Florida region is expected. Too, Asian monsoon will be stronger, but in Indonesia, Phillipines and Australia, tropical storms will become weaker. Hawaii is expecting more severe hurricanes up to year 2100.
In South, monsoon season has started, heavy rain hit an area between California and Texas too – in Arizona with local flash flooding. In California and Nevada, still high fire risk is persists, in California with next fire factor – a wind.
Cold, rainy or windy weather hold these days mainly in the west coast of Canada and US and rest of the territory heatwaves and severe storms are bothering.
We are bringing a videodocumentation of storm event from last 3 days (WED-THU-FRI) plus forecast for next 3 days (SAT-SUN-MON) for the USA and Canada. In Saturday and Sunday, severe storms hit again North Plains states, and in Monday mainly Midwest, KY, VA, TN, NC and Ontario/Labrador/ME, NY. In the south will be still very stormy, with hurricane and monsoon. Next heatwave hit central and eastern parst of US soon, again and hot and stormy weather will be continuing.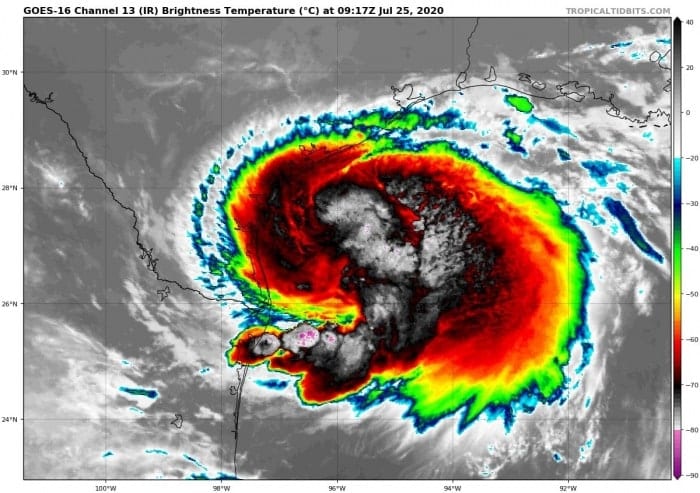 Documentation of hurricane Hanna by WeatherNation, Accuweather and Severe Weather Europe
j
Hurricane Douglas documentation /Accuweather
Storms during last 3 days /WED-THU-FRI 22.-24. July 2020/ / Weather Nation FB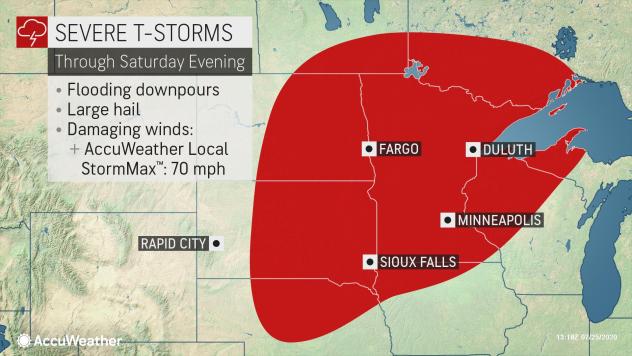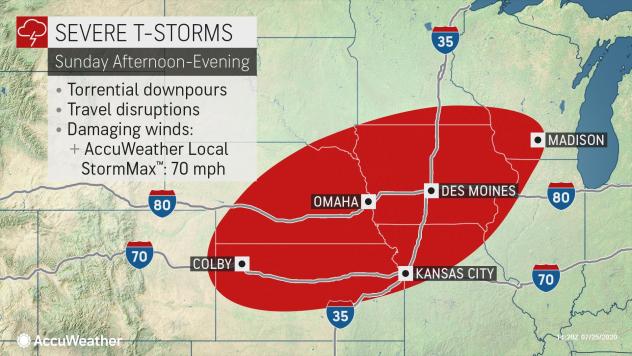 (Visited 68 times, 1 visits today)