One extreme run of GFS after another! Circulation should developing extremely crazy in the second decade of November 2020 according to the newest outputs of meteorological models and decline of AO and NAO index should be linked with extreme Siberian coldwave in Europe – not only continental, but too in British Islands, France, Spain or even Portugal!
Forecasts will be developing, yet, but not only run from 3. November, 00Z, but too subsequent run of GFS are favorable for early winter conditions in Europe around 15.-20. November 2020!
Deep and robust cyclonic system from the Atlantic should move above Eastern Mediterranean and it should be a cause of extreme November coldwave.
Gradually, unseasonably, anomalous and extreme cold air should moving across Europe – but not in traditional direction from west to east, but totally reversely – from the Siberia to the westernmost parts of Europe!
Near circulation like this, blizzard conditions are in parts of continental Europe possible, with severe frosts, in valleys and basins below -20°C. Severe frost should hit many metropolitan areas in the warmest lowlands of the continent.
Extreme cold air gradually could shift above British Islands with significant snowy, windy and cold conditions with frosts despite of regional conditions.
The worst situation should come into mountainous areas, mainly Carpathian, Czechian, Alpine and Balkan basins and valleys, where is possible snow calamity with mentioned severe frosts and extremely cold maximum daily temperatures, around -8°C.
All-day frosts are even forecasted for lowlands in almost all Poland, Germany, Austria, Czechia, Slovakia or Switzerland with possible ice days (with maximum temperatures below 0°C) in parts of Belgium, France, Netherlands, England or Hungary. Balkan should report too ice days with maximum temperatures only -5/0°C in many regions according current extreme forecasts.
This forecast is preliminary (winter cold Arctic coldblast is expected since 14. November – we are 10 days before the predicted conditions and we have to wait for next runs of meteorological models minimally up to end of current week.
However, coldwave in second decade of November is predicted longer, with more various scenarious (minimally since 25. October, when it was clear, that AO and NAO index will be decline), therefore, it need to wait, if it will be only basic November cold blast with some frosts and snow flakes, or it will be a serious and extreme Siberian coldwave with dramatic blizzard conditions and extreme frosts, such was forecasted in the newest runs.
Extreme outputs of GFS, 00Z, 3. November 2020 /wetterzentrale.de: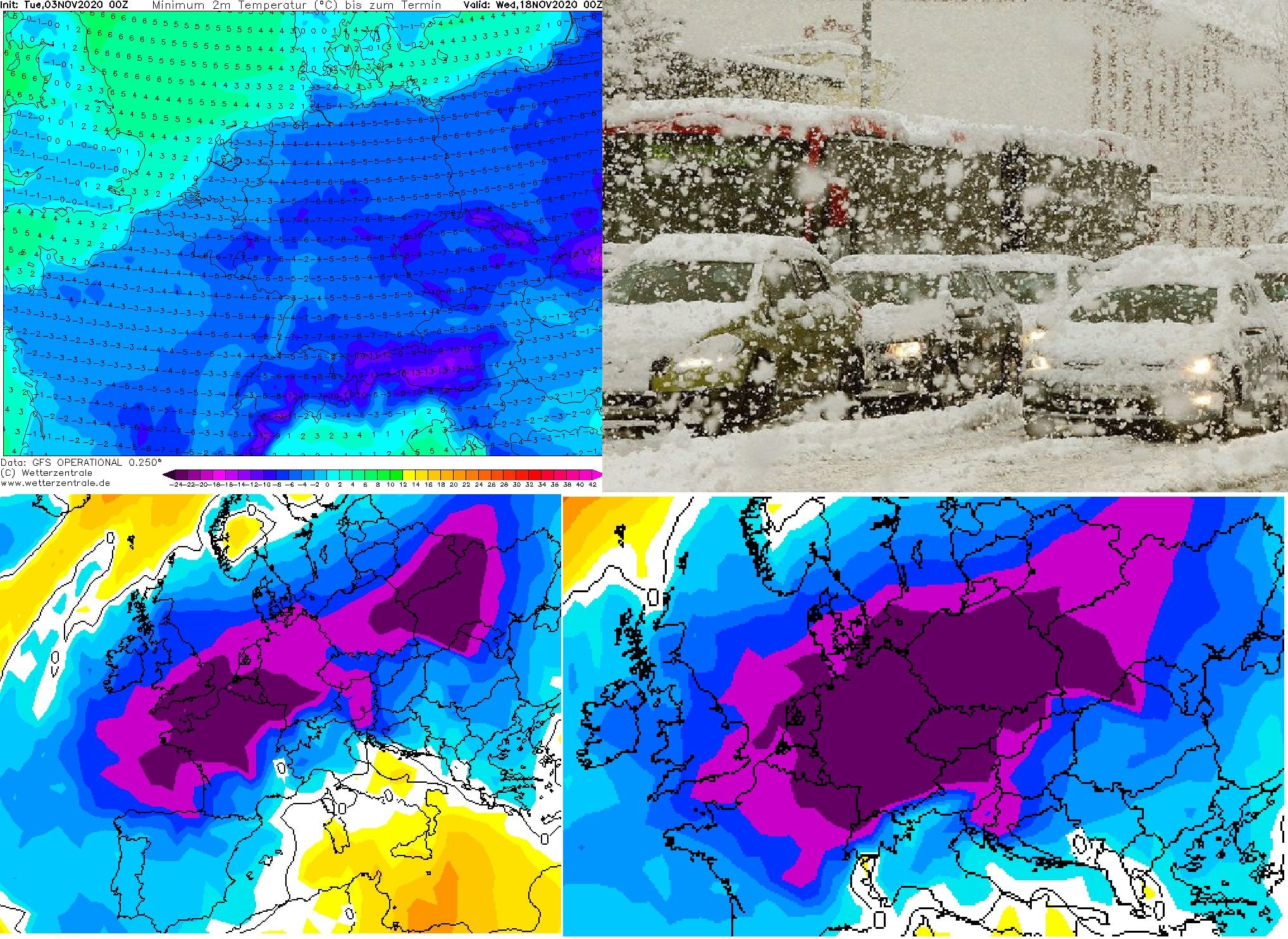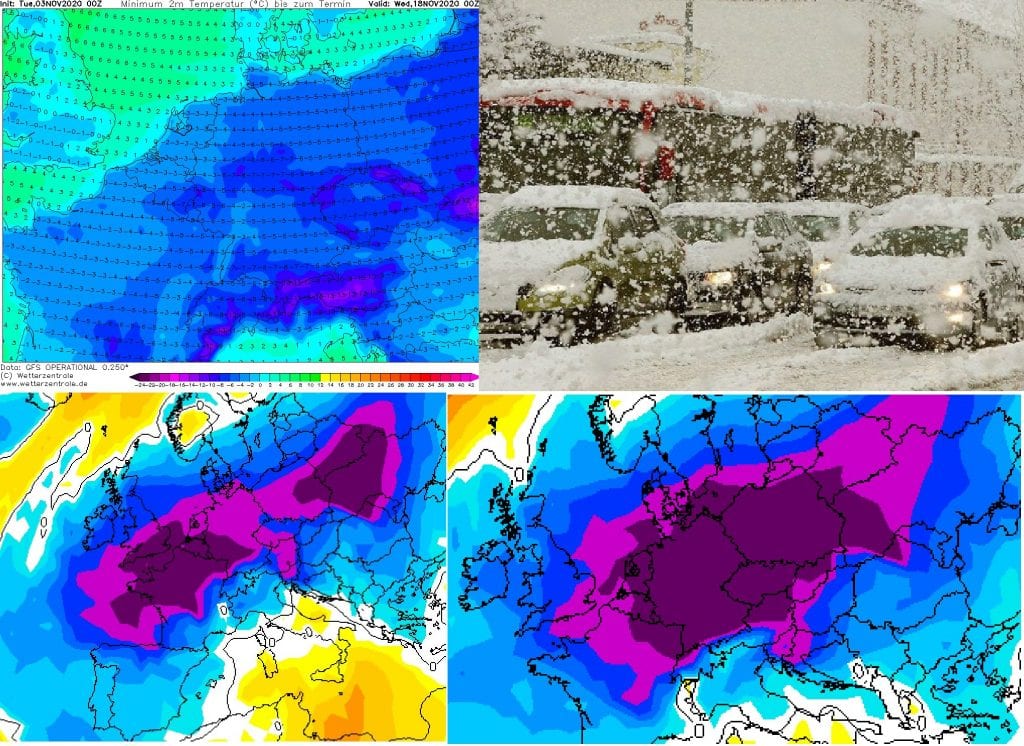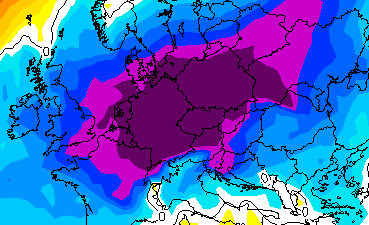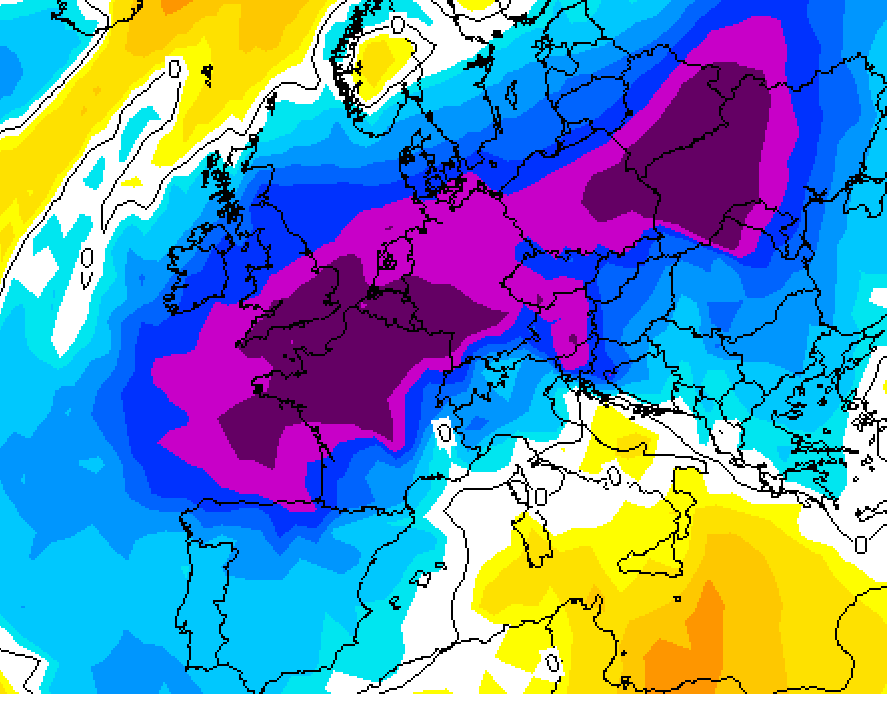 Expected minimum and maximum temperatures during the peak of coldwave in Europe (17.-19. November 2020) /wetterzentrale.de: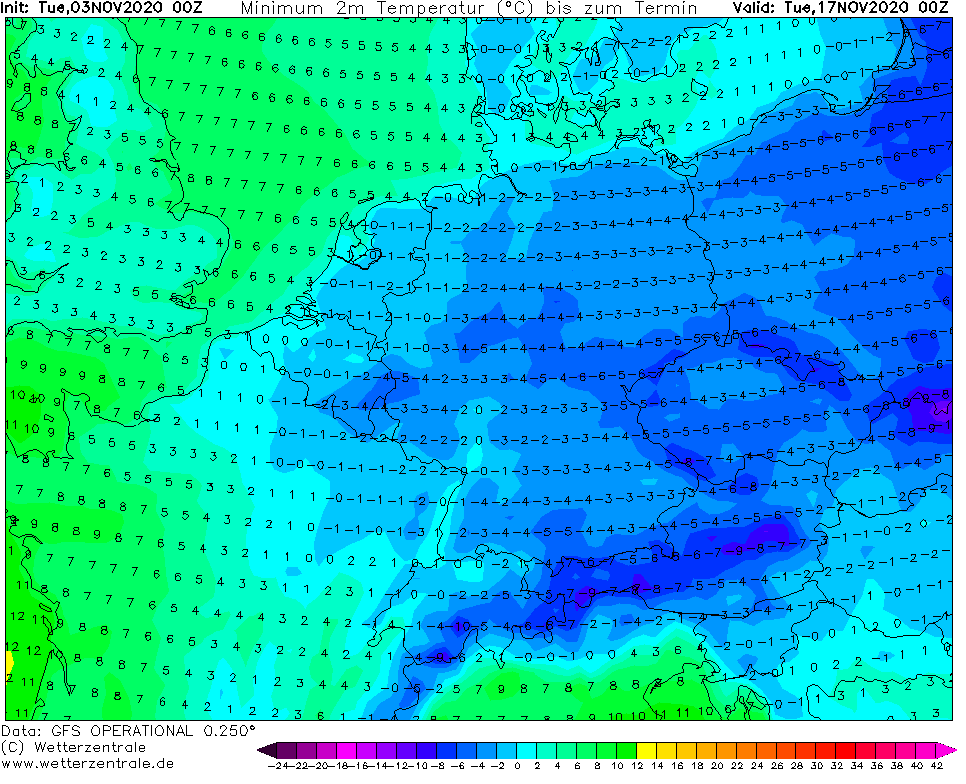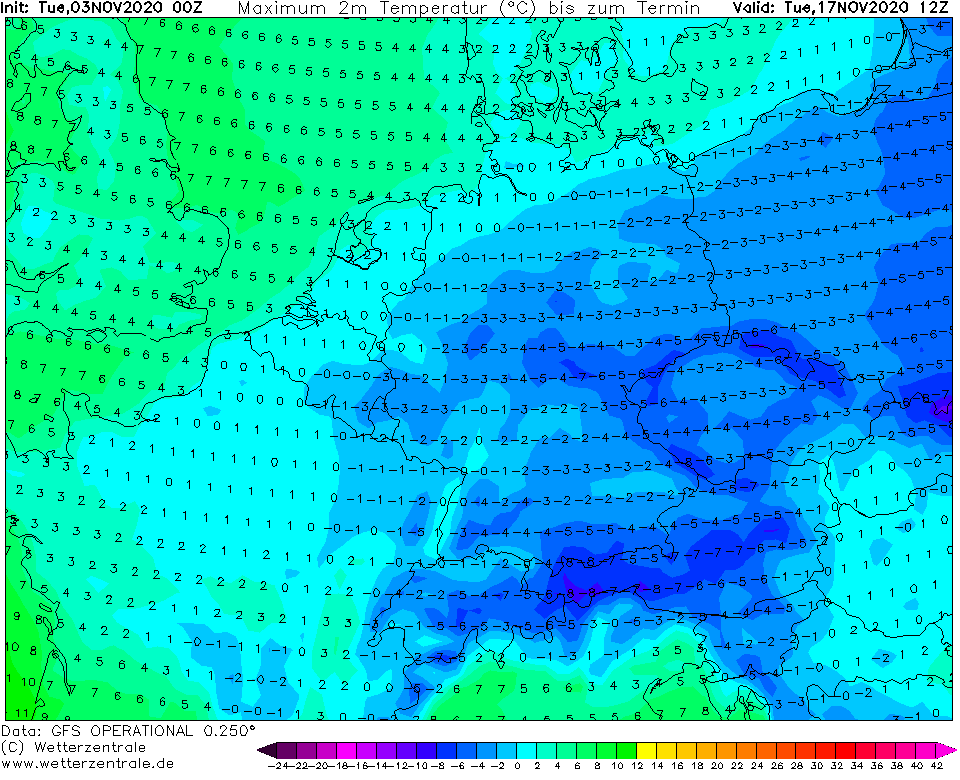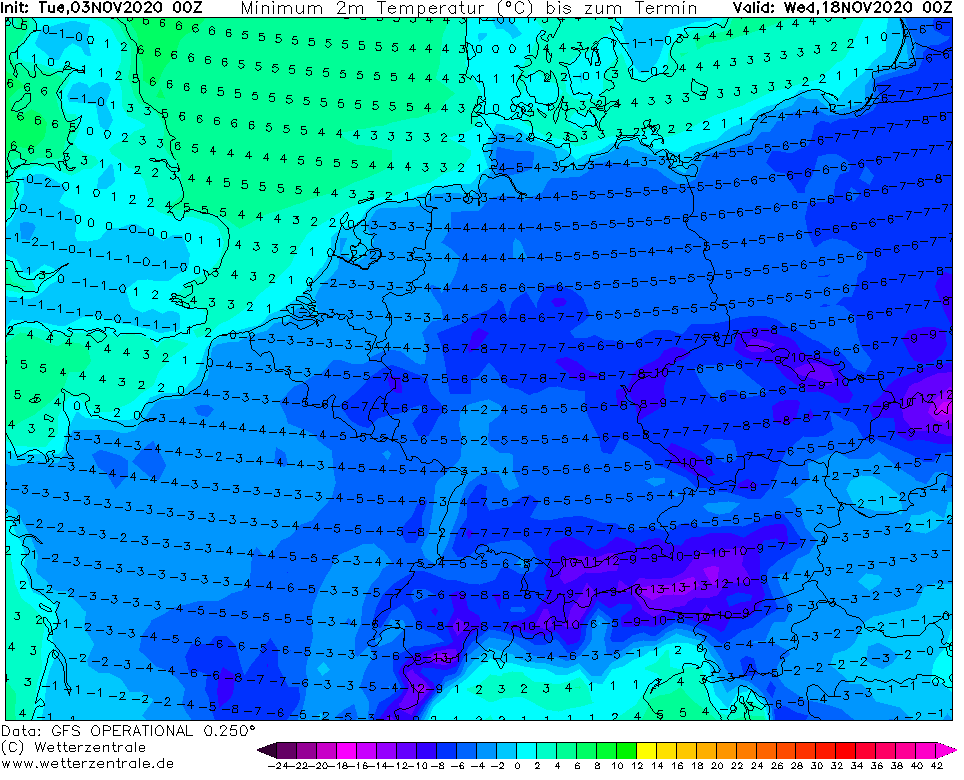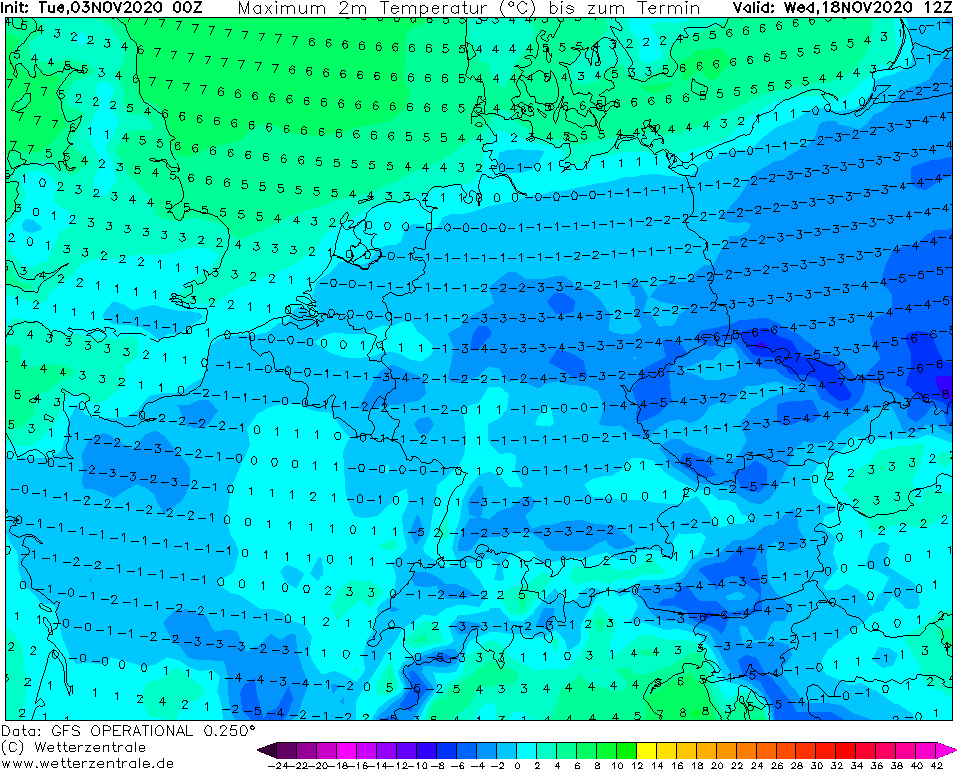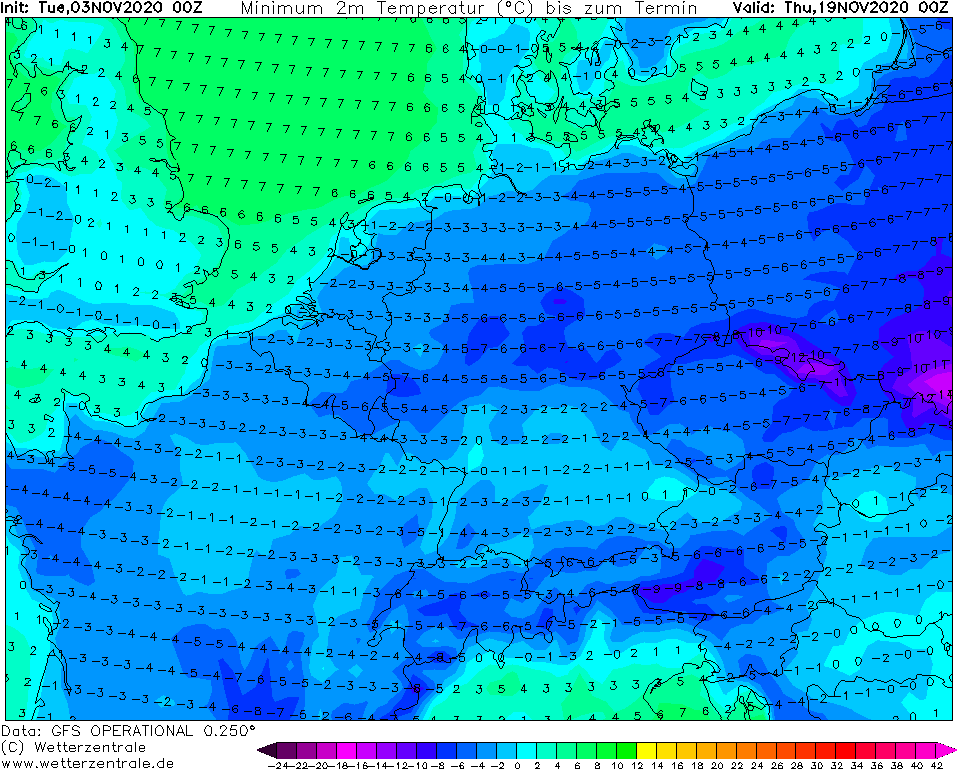 Transition of extreme Siberian air from Russia into western and southwestern Europe between 14.-19. November 2020 /wetterzentrale.de: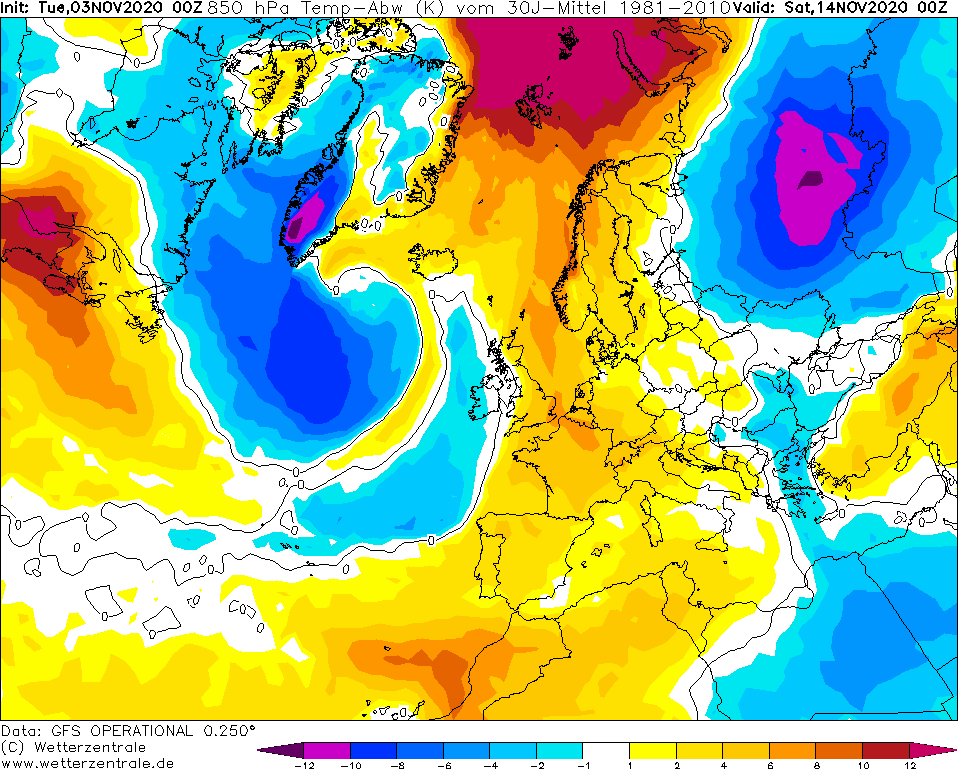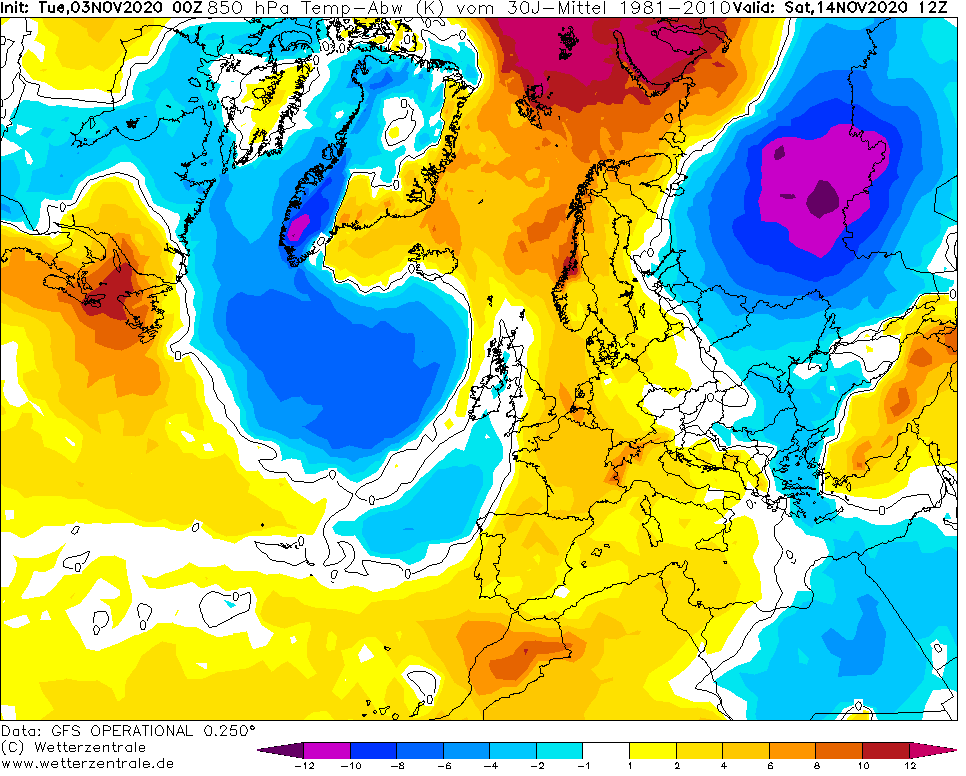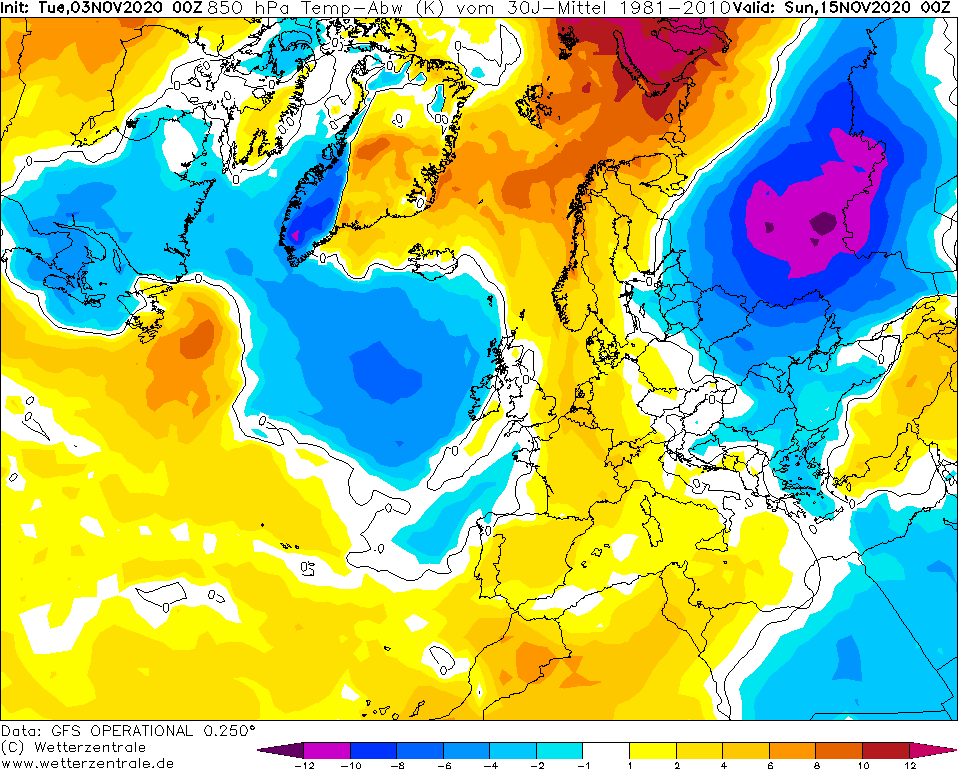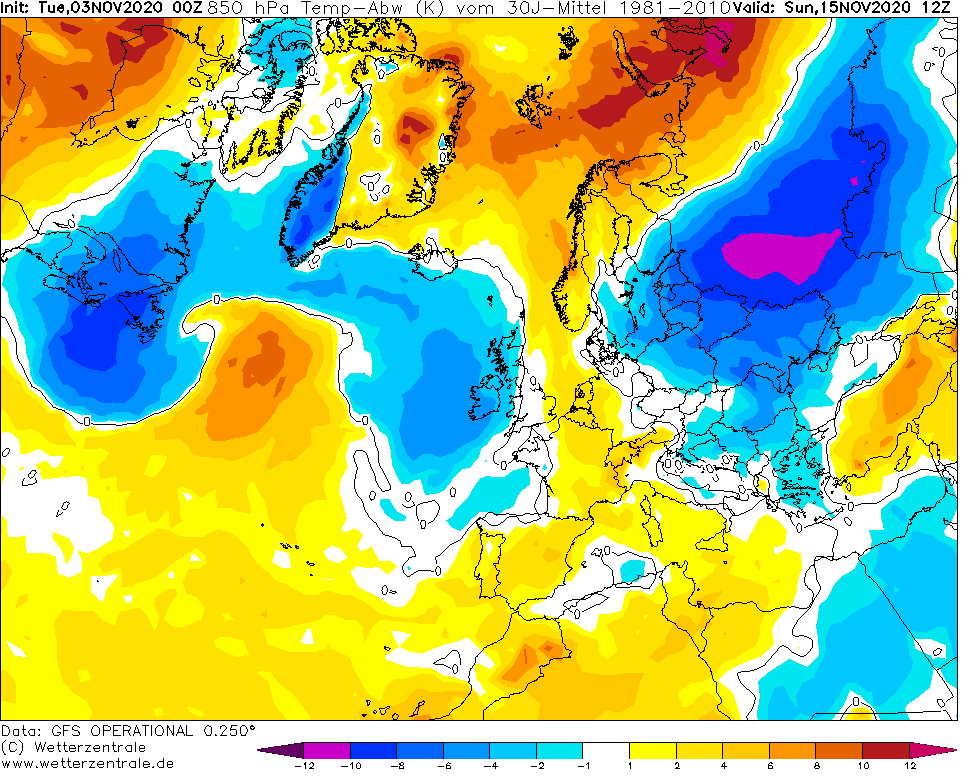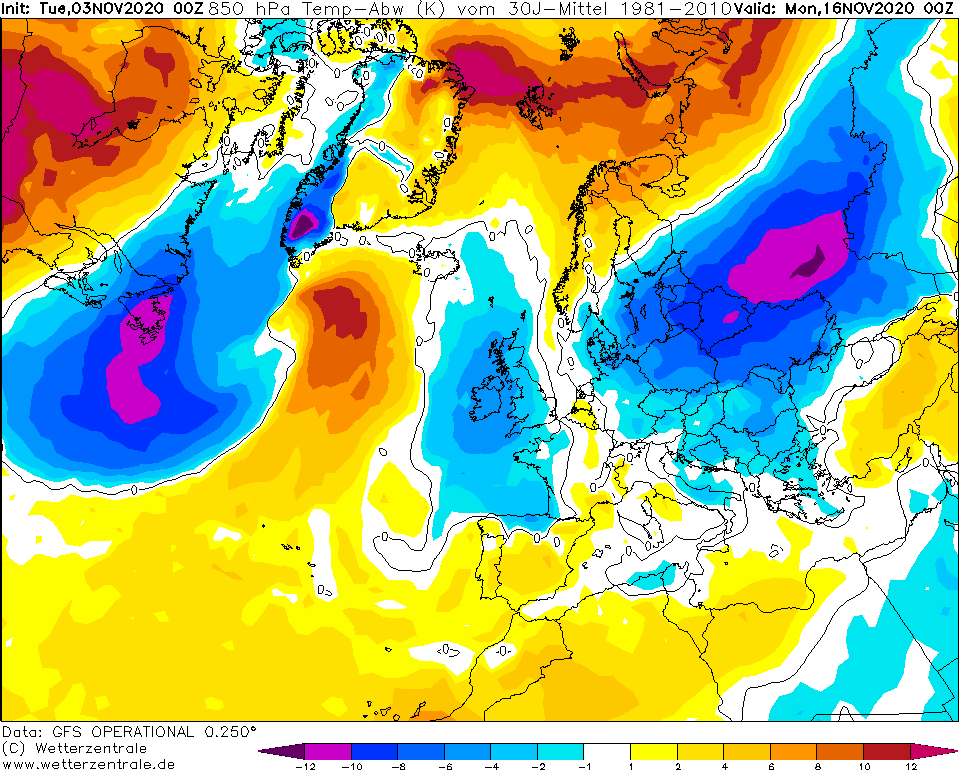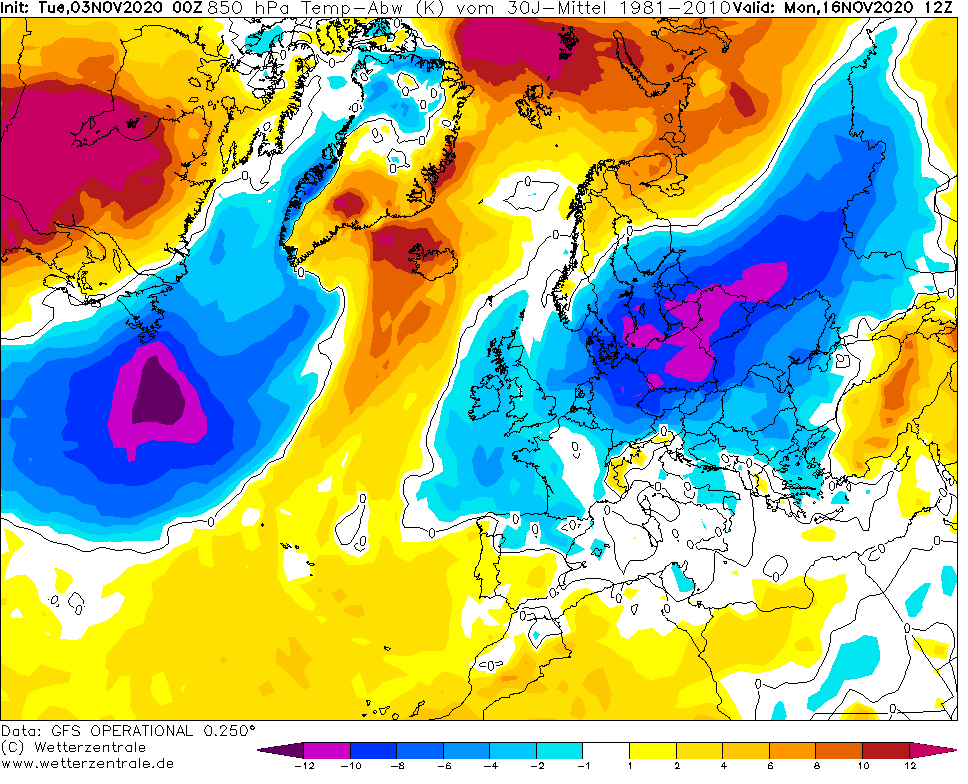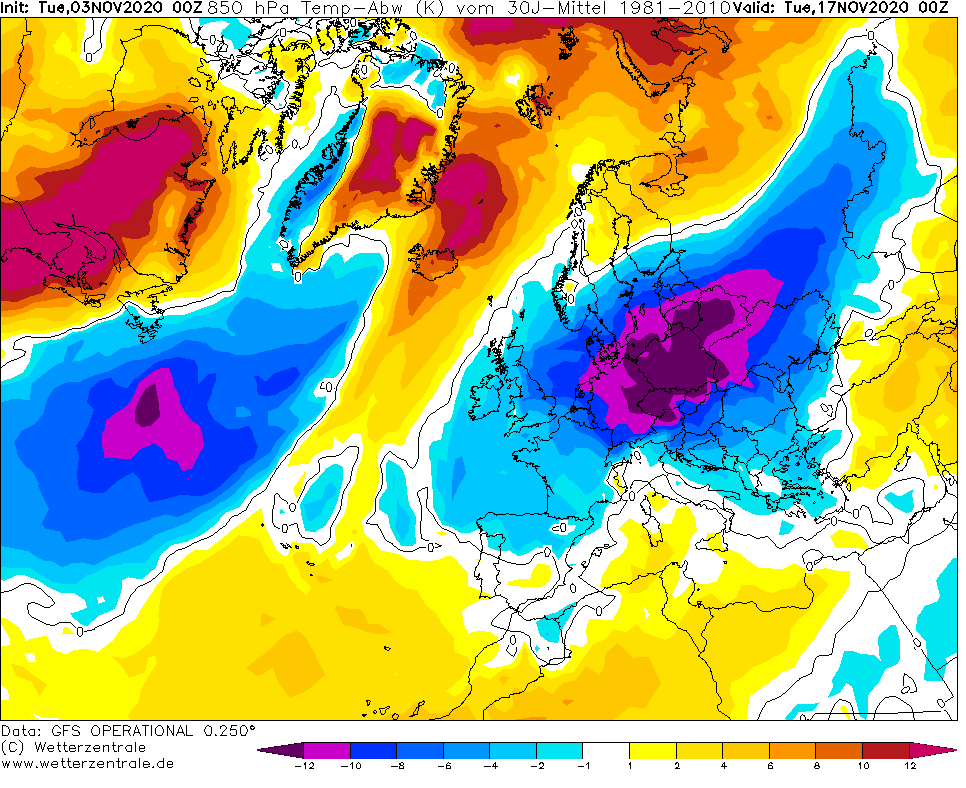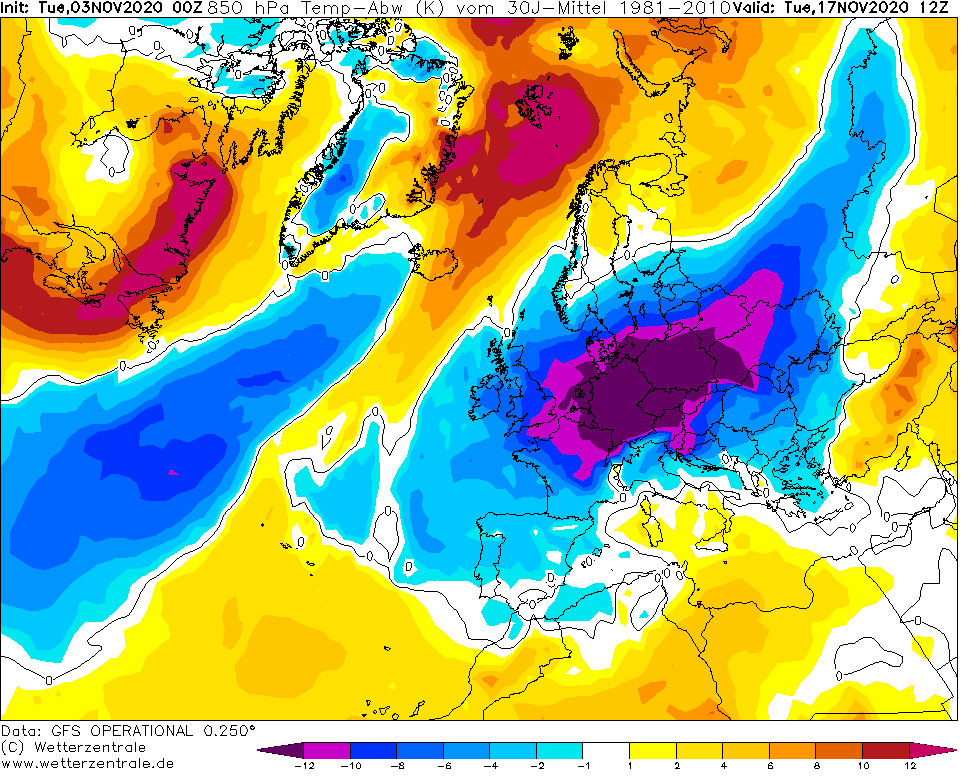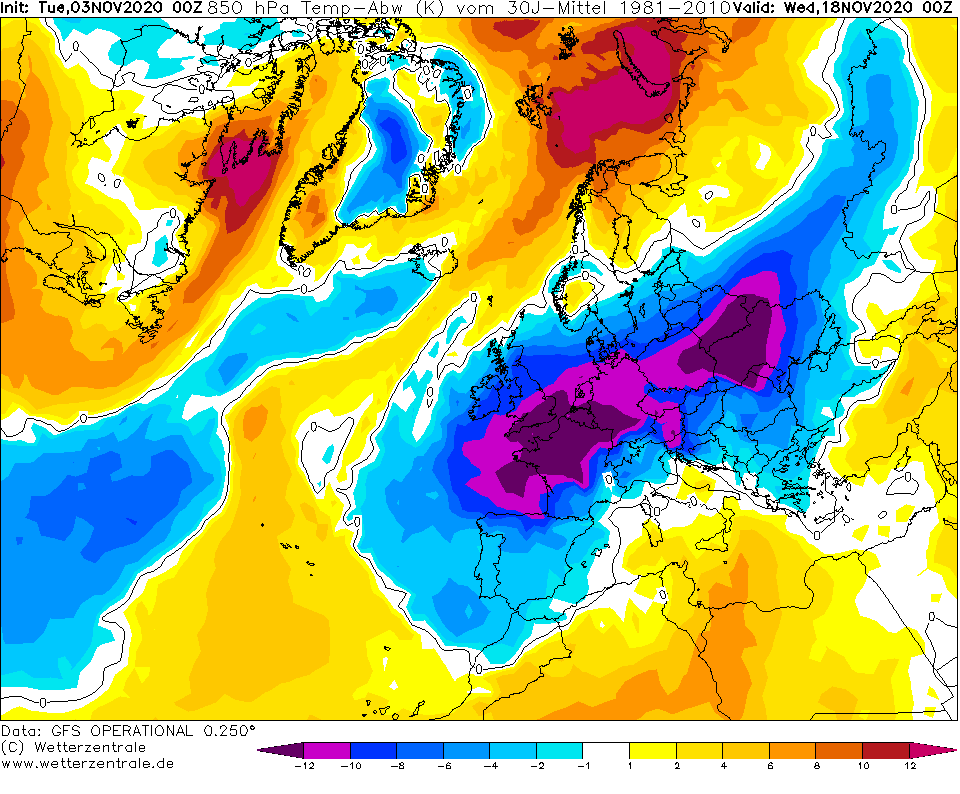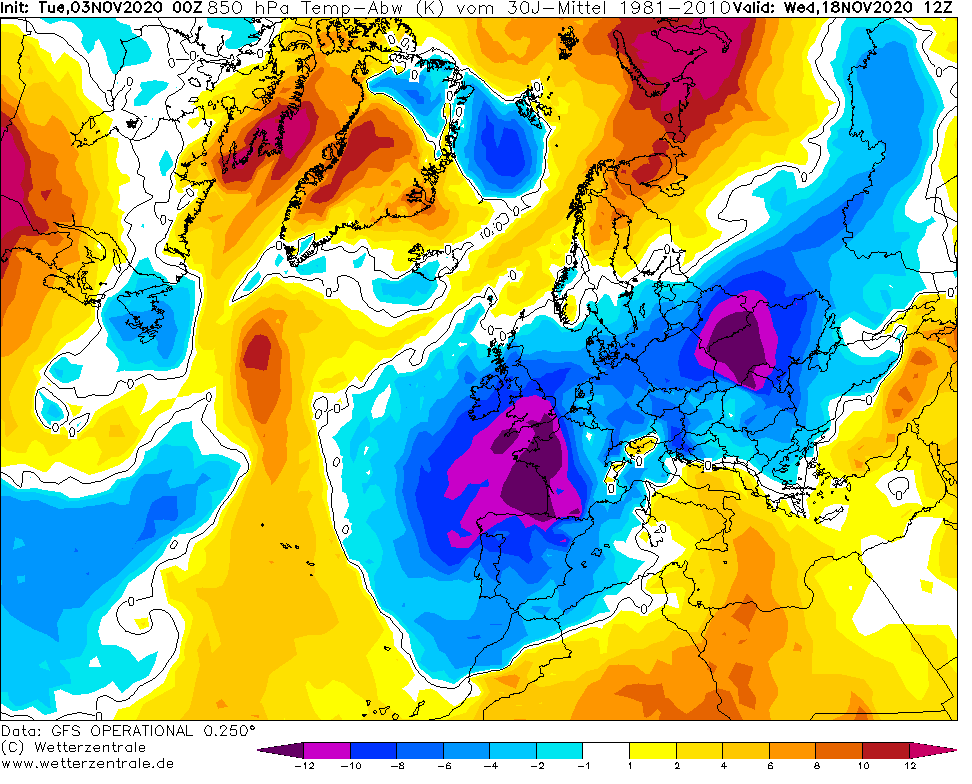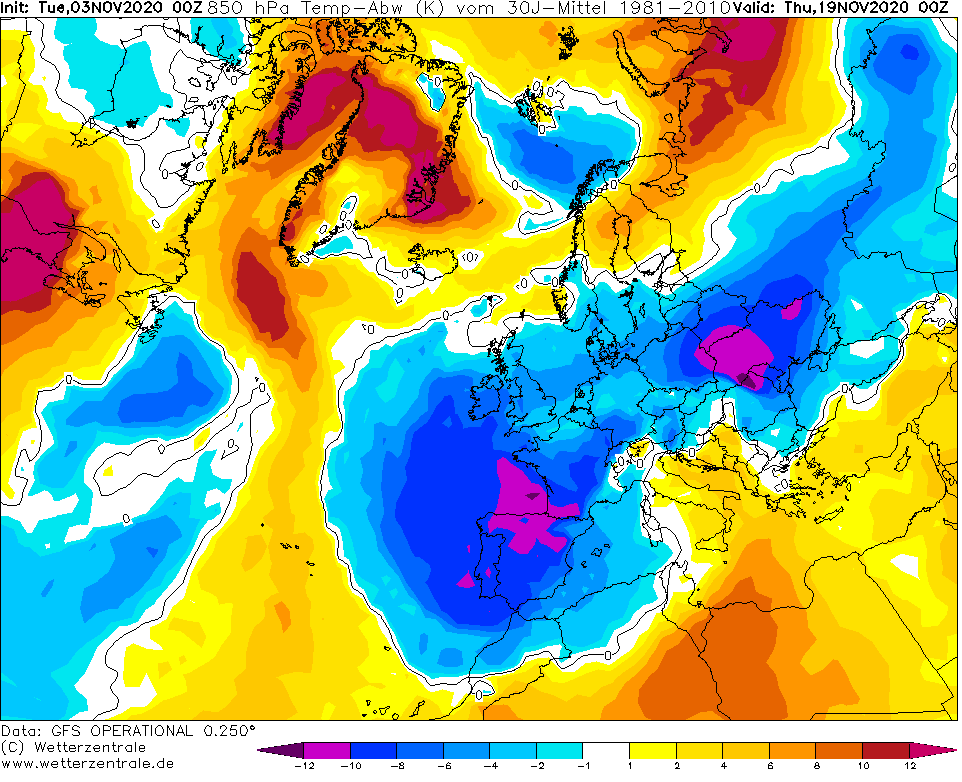 (Visited 145 times, 1 visits today)