Extreme heatwave in Australia: Birdsville, South Australia +46,5°C, then extreme cooldown and rarely snow!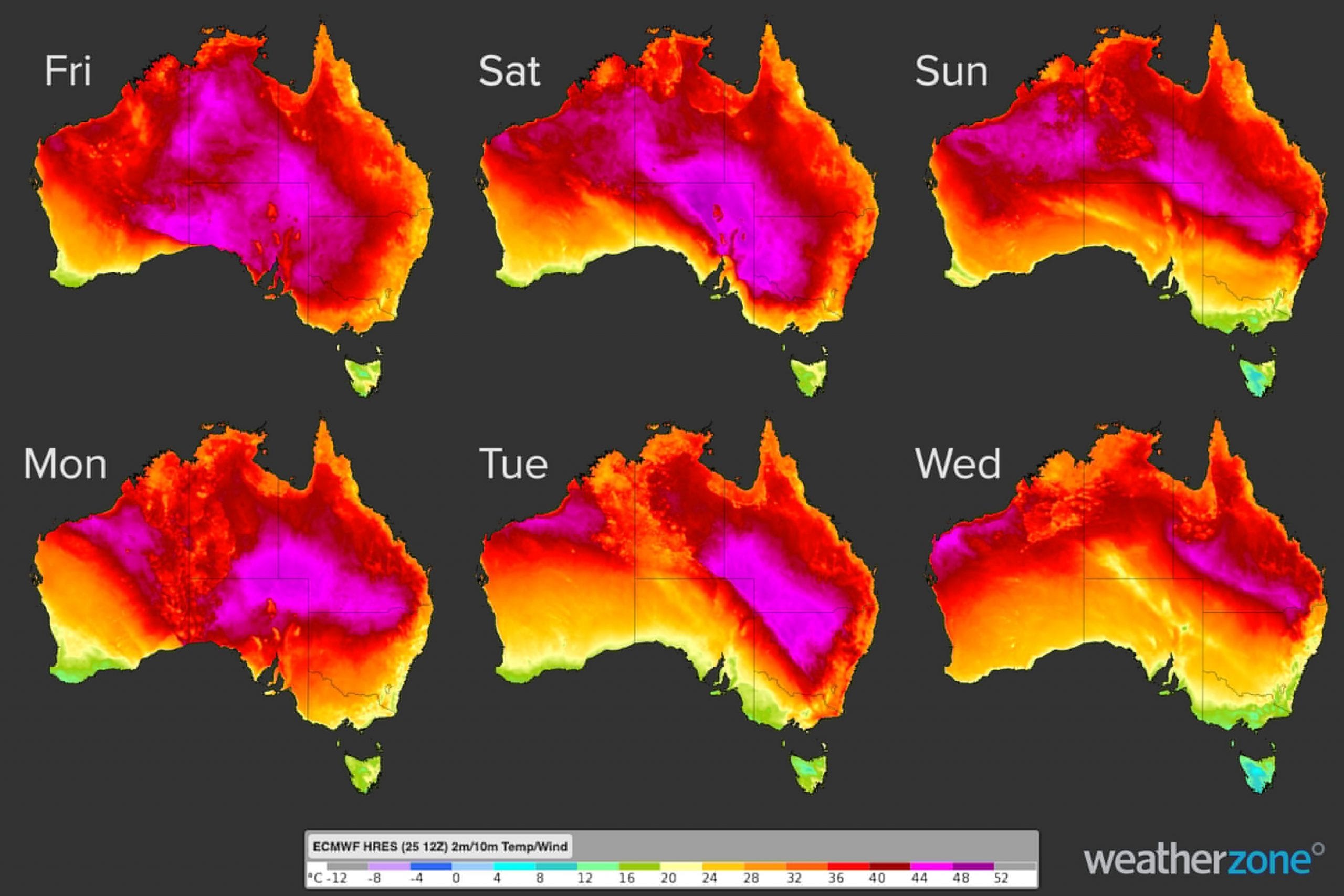 Extreme heatwave hit(s) on Friday and at the weekend southern and southeastern, the most populated parts of Australia. After anomalously hot temperatures comes extreme cooldown and very rarely summer snowing in southeastern mountains.
Extremely hot weather is coming after shift of ITCZ (Intertropical Convergence Zone) with storms and season of rains above northern half of the country, simultaneously with very strong Antarctic pressure high and AAO-.
This circulation is bringing lot of weather extremes in Australia, with dramatic changes of temperature and severe storms on strong frontal waves or cyclonic systems.
Next days won´t be a exception and after extreme heatwave, powerful cooldown hit southern parts of continent, with temperature differences before and after regionally more than 20°C, locally more than 25°C!
On Friday, 27. November 2020, Adelaide has reported late spring maximum temeprture +38,9°C and Melbourne +36,0°C, but more northward was even more hot – Birdsville in northeastern edge of South Australia has reported superhot +46,5°C / 115.7°F.
Saturday should be even hotter and Adelaide or Melbourne or Sydney should break 40-degree threeshold.
If the mercury pips 41,3C in Sydney's CBD, Saturday will be the hottest day of 2020 so far for the city and hotter than any day in 2019. All-time spring weather records could fall elsewhere in New South Wales according to /https://www.news.com.au/technology/environment/heatwave-across-south-east-australia-could-see-records-tumble-several-40c-days/news-story/0289914712405f352e5ad3fc5a825931/.
While on Friday and Saturday, T850 hPa anomaly above southern parts of Australia reaches +12°C, on Tuedsday, 1. December it will be -10°C.
Above Australian Alps therefore should appear rarely summer snow during first December 2020 days /https://electroverse.net/australia-dec-1st-threatens-record-cold-and-summer-snow//.
It´s only the spring and Queensland already bother wildfires /https://watchers.news/2020/11/24/massive-wildfire-scorches-half-of-fraser-island-queensland-australia//. If heatwaves such this persisted longer, wildfires would spread to southern regions expressively quickly.
Infographics: wxcharts.com, flipboard.com, news.com.au: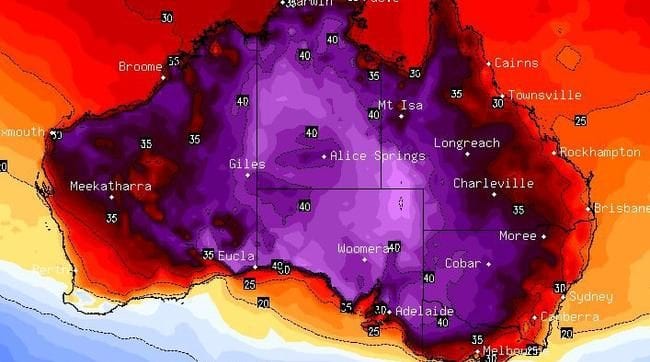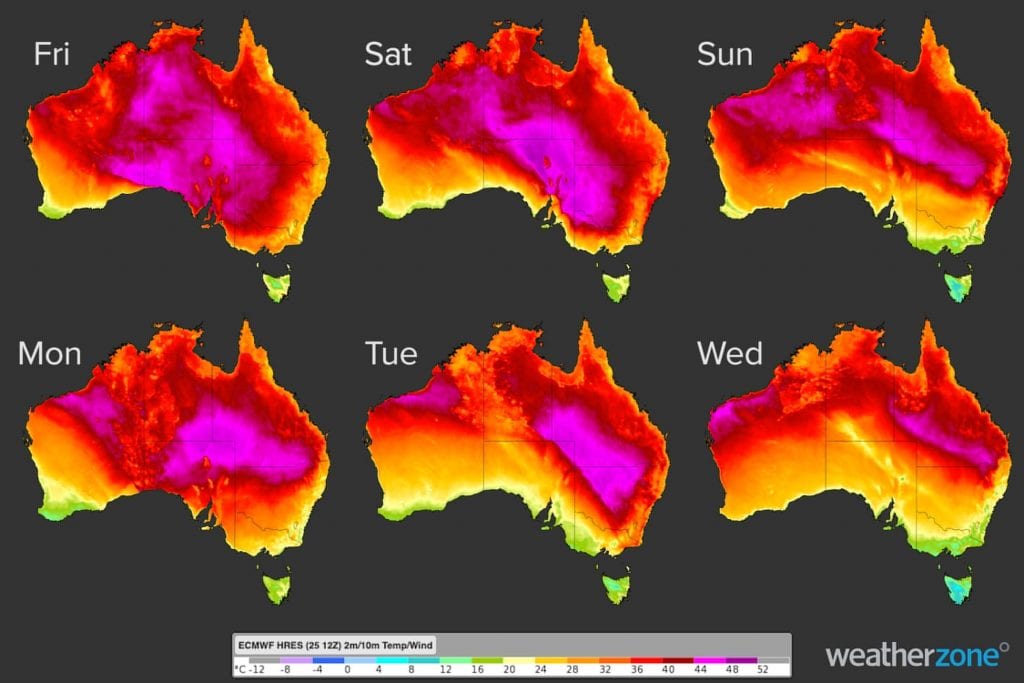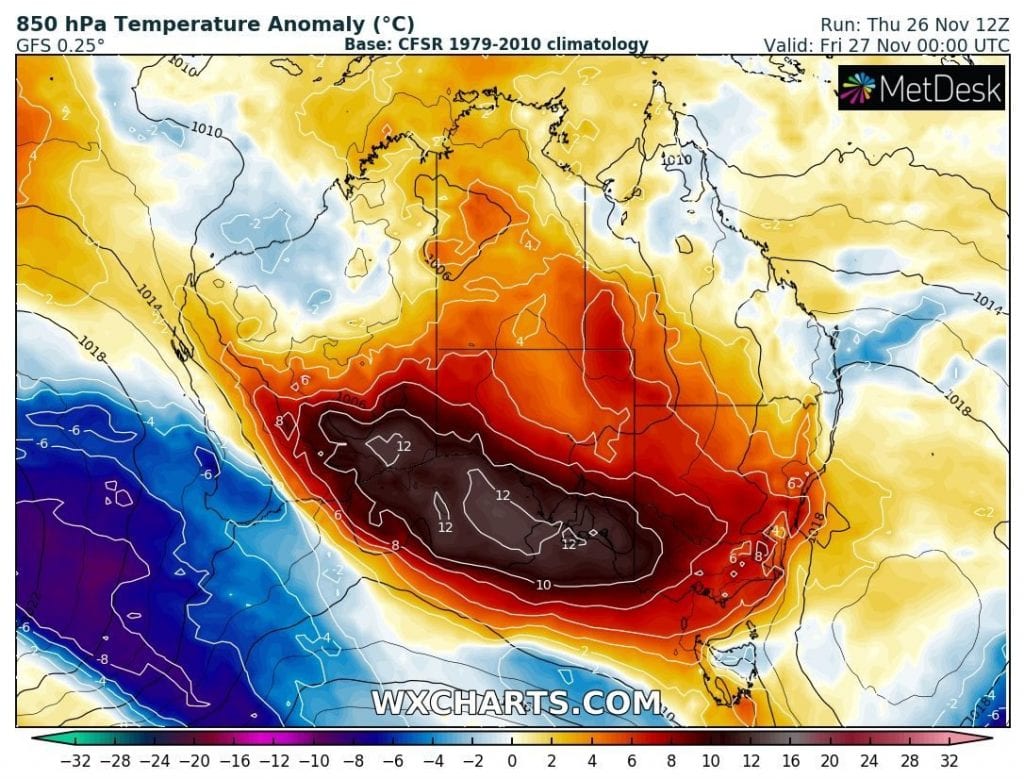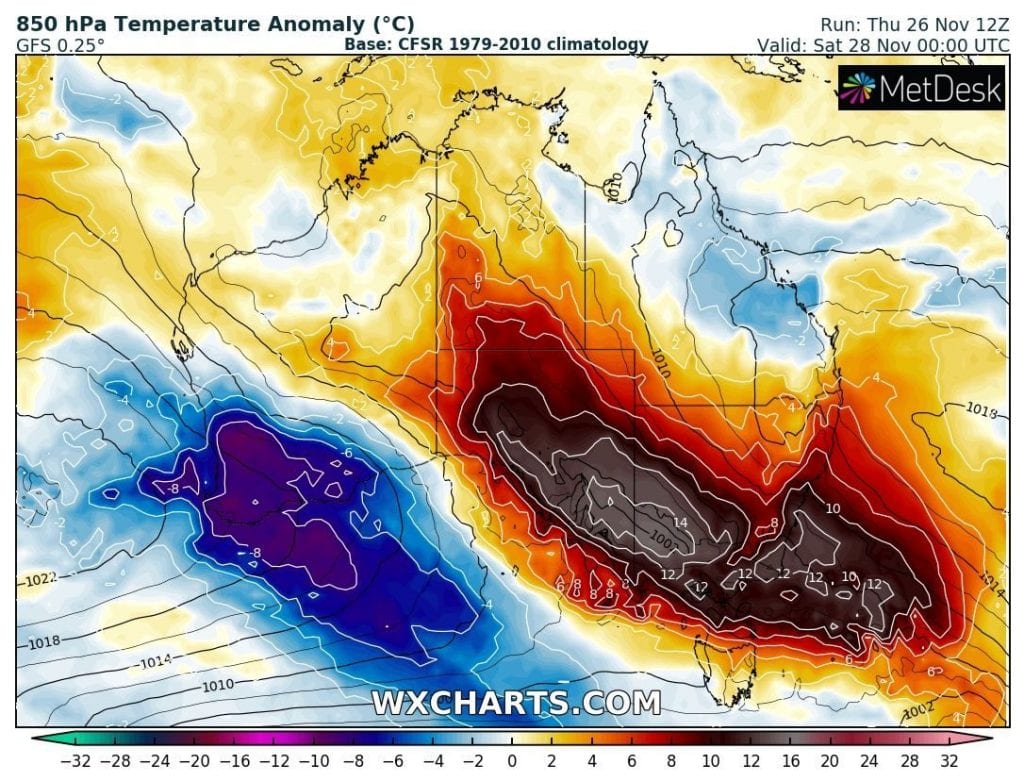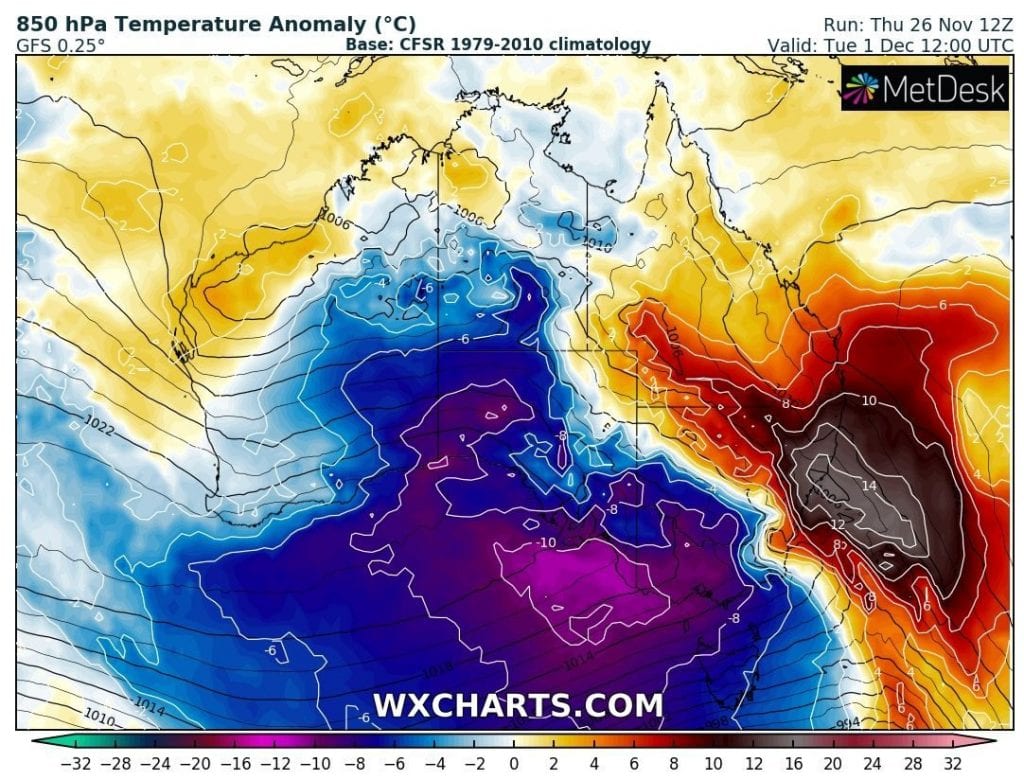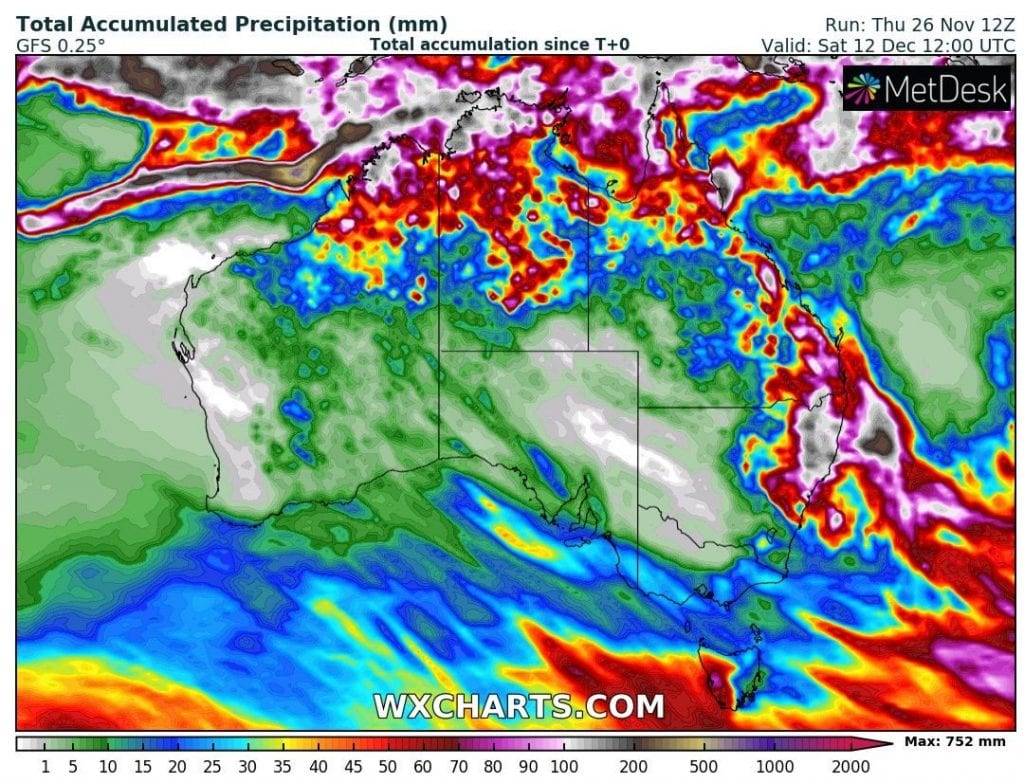 Read more: