The hottest days in Sydney since 1960! Forecasts have been fulfilled and Sydney reports new absolute all-time November record, according to International Exchange Site +43,0°C! A new November record is even higher than all-time record of maximum temperature for December (old November record +41,8°C, and December record +42,2°C).
Even hotter days report Southern Australia. After Friday´s +46,5°C in Birdsville /https://mkweather.com/2020/11/27/extreme-heatwave-in-australia-birdsville-south-australia-465c-then-extreme-cooldown-and-rarely-snow// has come even hotter day in even more southern location - Marree, closely to New South Wales border, extreme +47,5°C!
More than +45°C has been reported from northwestern parts of New South Wales too, but in Adelaide and Melbourne has already cooled down.
In Sydney, 2 consecutive days with maximum temperature above +39°C haven´t seen 60 years.
With extreme heatwaves are arriving to many parts of Australia, with longer duration of hot weather warnings before wildfires. Fortunately it is mainly regions northward from densely populated area.
However, it is for consideration, that in November was overcame December temperature record in the most populous city in the continent - Sydney.
Although, more powerful cyclone season is expected /https://mkweather.com/2020/10/12/powerful-cyclone-season-in-australia-is-expected-9-15-cyclones-is-forecasted// and La nina should bring colder summer /https://mkweather.com/2020/11/14/forecast-for-world-winter-2020-21-and-summer-2021-according-to-enso-predictions-strong-la-nina-winter-neutral-summer//, wildfire risk in circulation conditions such this stays very high during next 3 months.
Mkweather will watch the situation and brings fresh news about this topic during incoming Summer 2020/2021.
Infographics: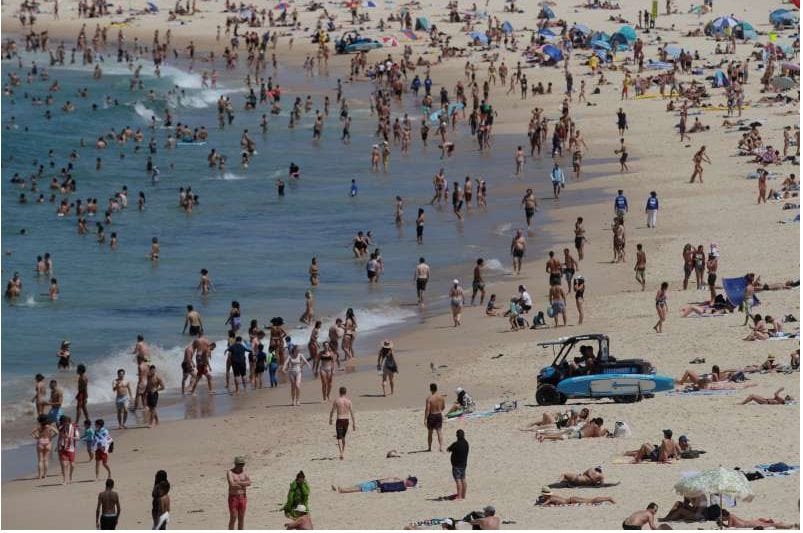 Read more:
(Visited 53 times, 1 visits today)