It´s a weekend 28.-29. November 2020 and above Central Europe starts to flow very cold air, which next days will reach in 850 hPa -10°C above Carpathians.
This coldwave will be limited to Central Europe, Balkan, Baltic states, eastern Scandinavia, Belarus and northern and western Ukraine, but later, gradually next cold blasts will come to Europe, in many places with snow and strong frosts.
Already until Friday, 4. December 2020, will shift above Europe large cyclonic system (part of polar vortex), on the back side which will be moved all doses of Arctic air from Greenland distributed above Atlantic above southern latitudes and Europe.
However, last forecasts have outlined, that a peak of very cold weather should arrive into western parts of Europe such as the UK, France, Spain or Italy only around 15.-20. December and in the rest Europe only between 21.-31. December, in eastern parts probably until the New Year 2021 /https://mkweather.com/2020/11/28/must-see-white-christmas-2020-forecast-for-europe///.
It means, that December 2020 should regionally end with negative temperature anomaly from long-term average, what has been after 2020 in Europe very rarely.
Already during the first half of December (and first 2 weeks of Winter 2020/2021) we should see snow in many parts of Europe including France, the UK or in basins and valleys in Spain and Italy. Regionally should appear a snow calamity.
Severe frosts in basins and valleys under -20°C are in circulation such this only question of a time and it is possible, that during the second half of December it should be less than -25°C rarely in populated basins and valleys below 800 MASL.
We will watch the situation and bringing fresh news about early winter coldwaves.
Infographics: wxcharts.com, tropicaltidbits.com, NOAA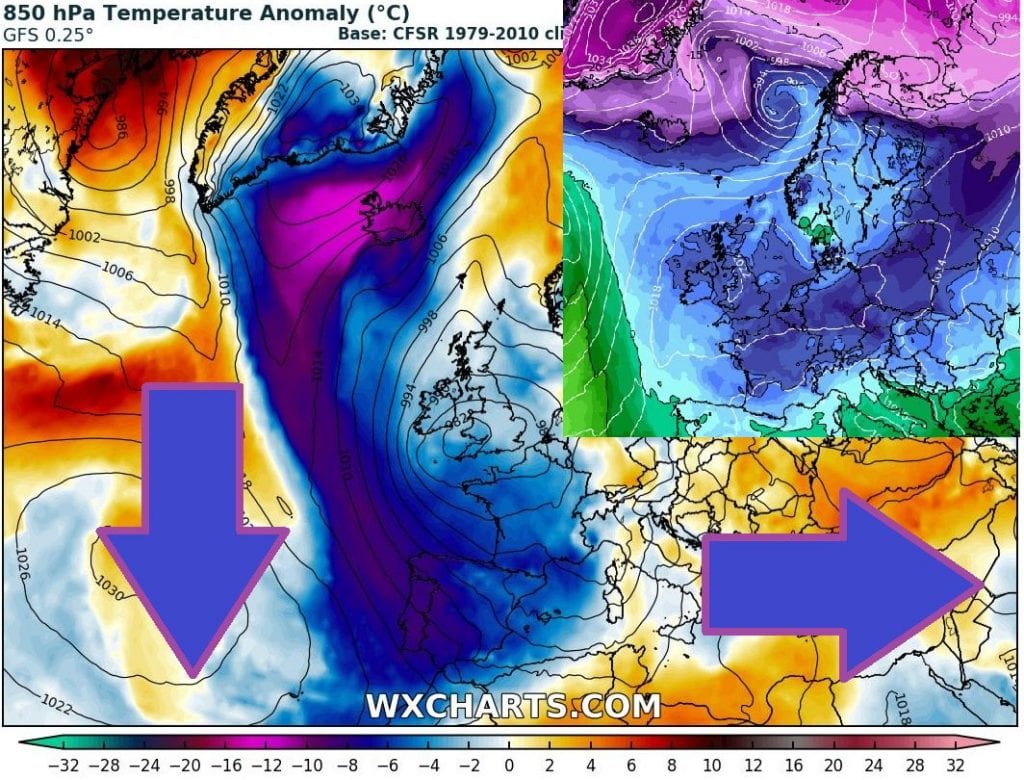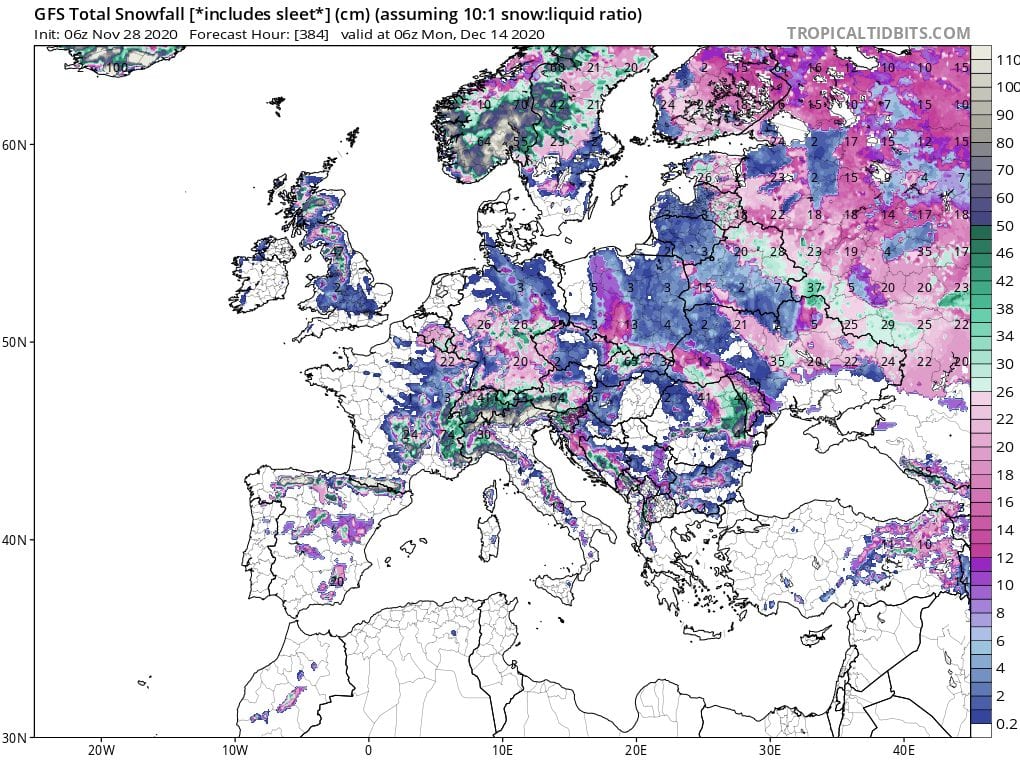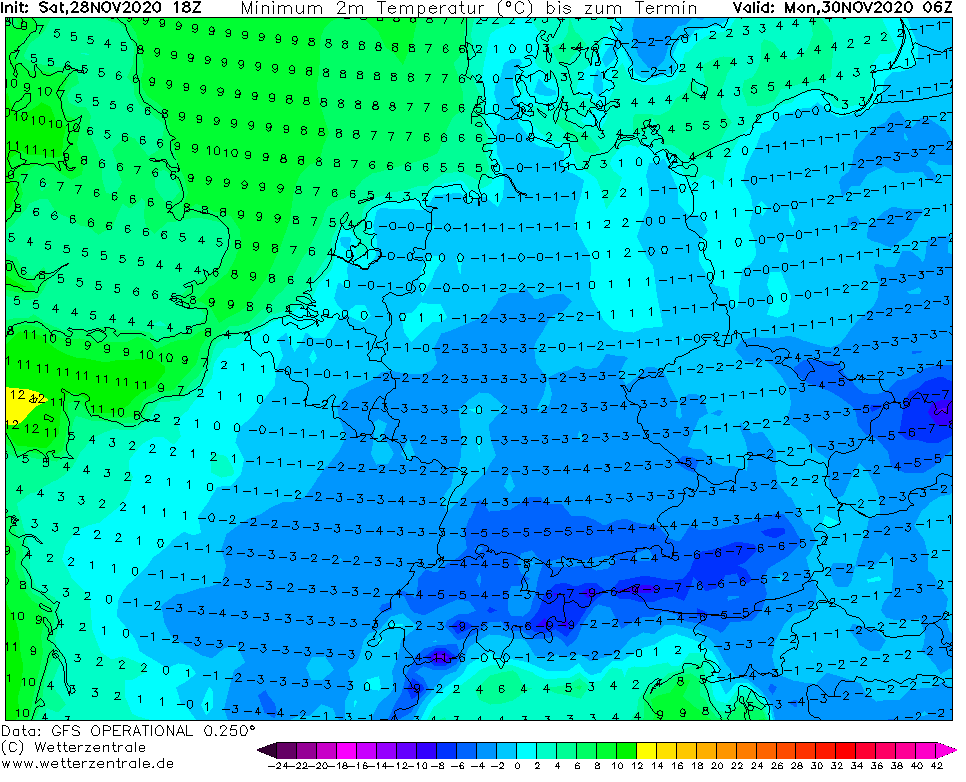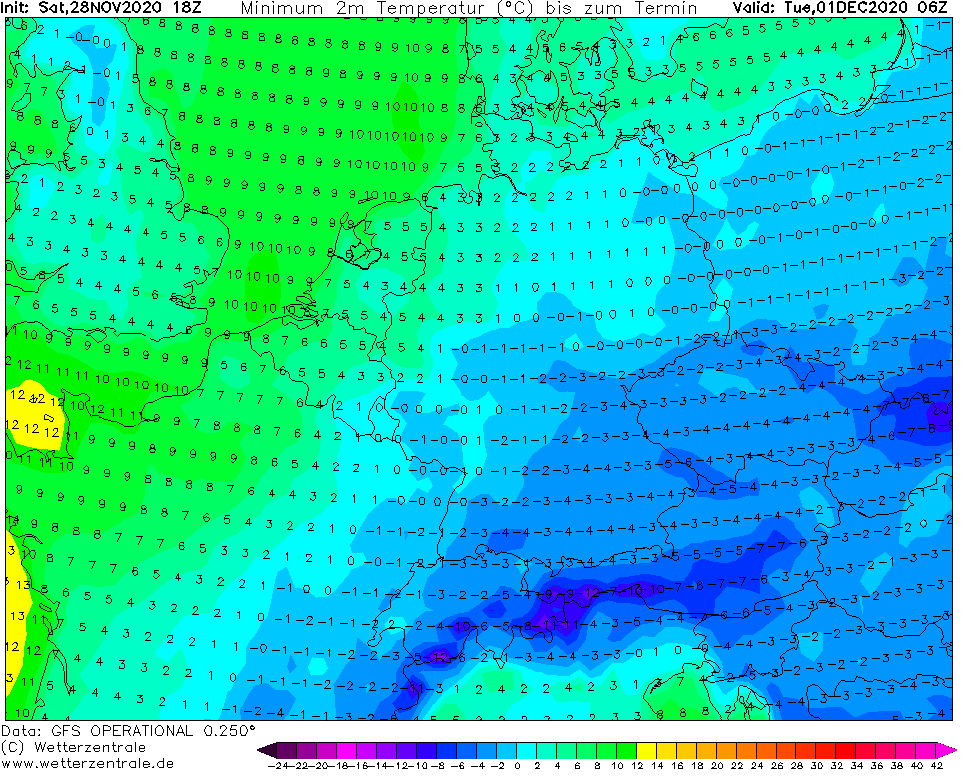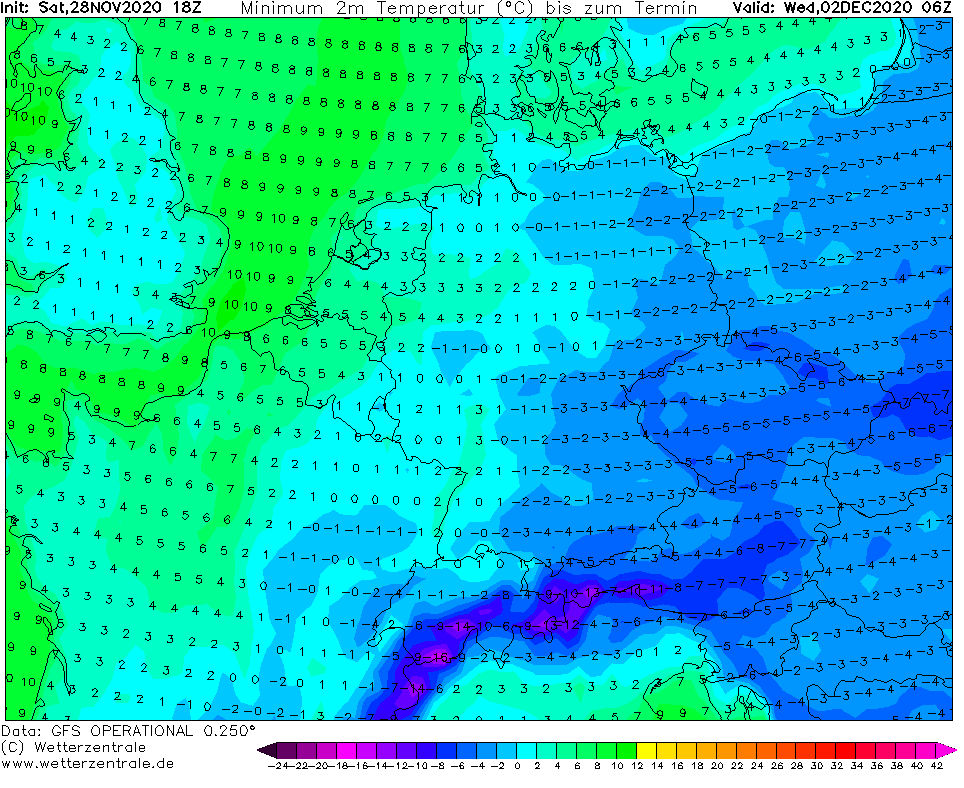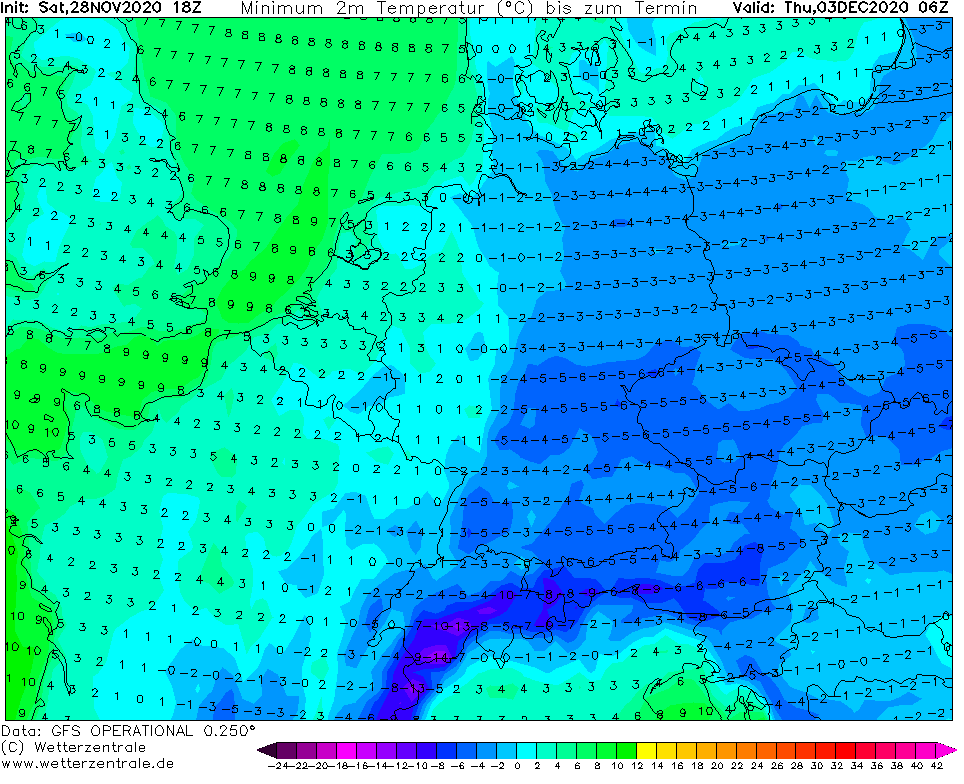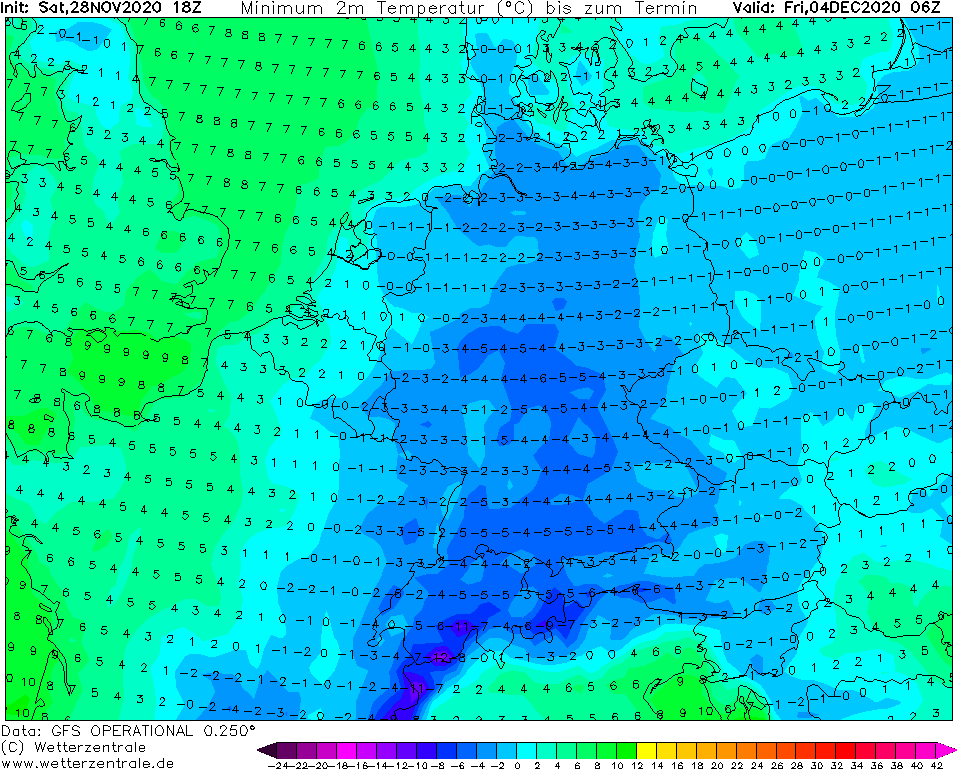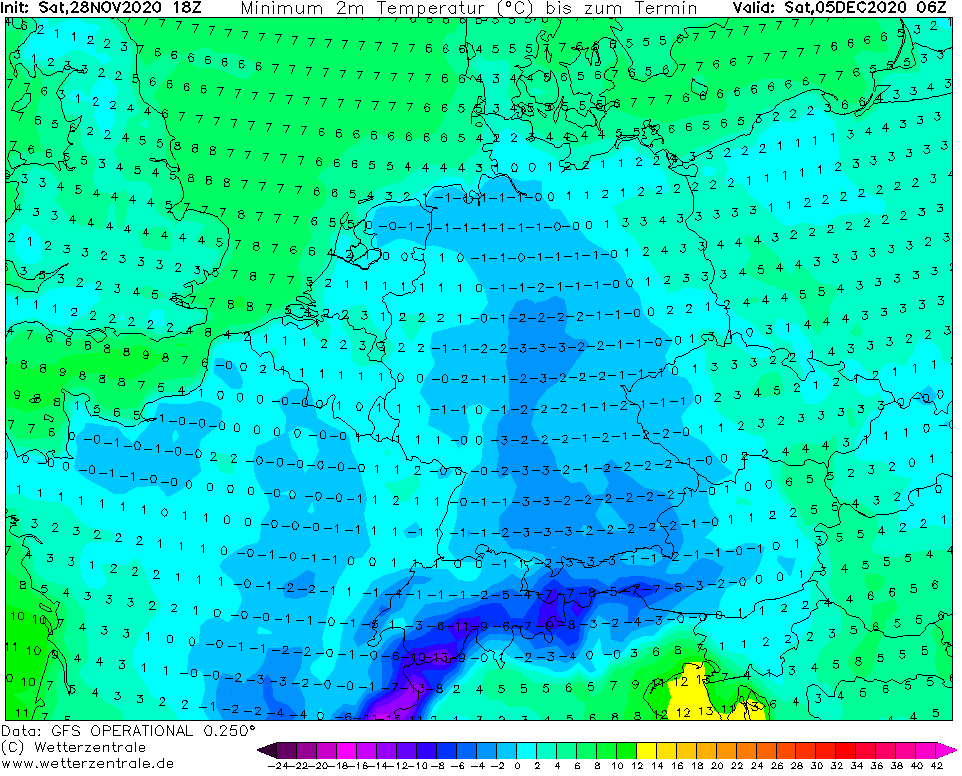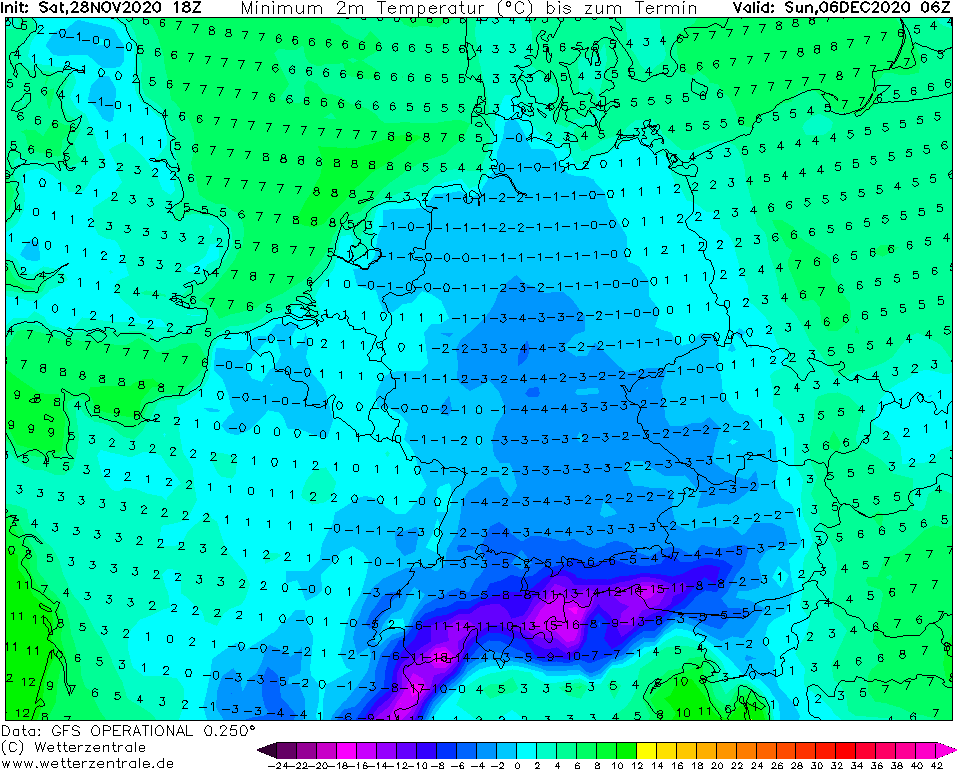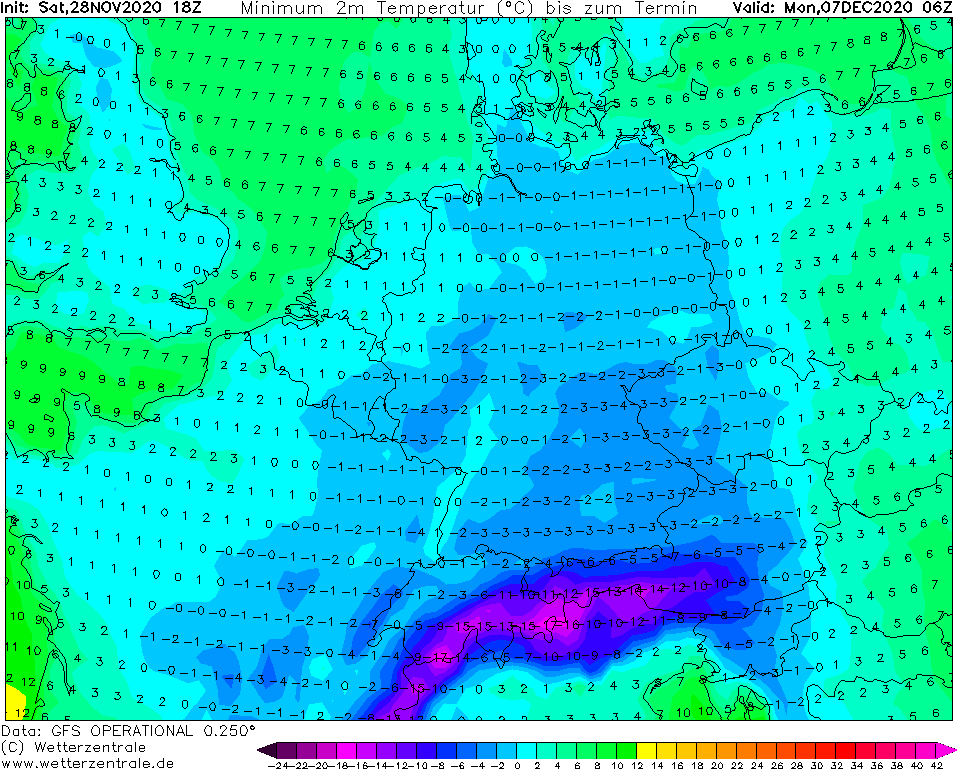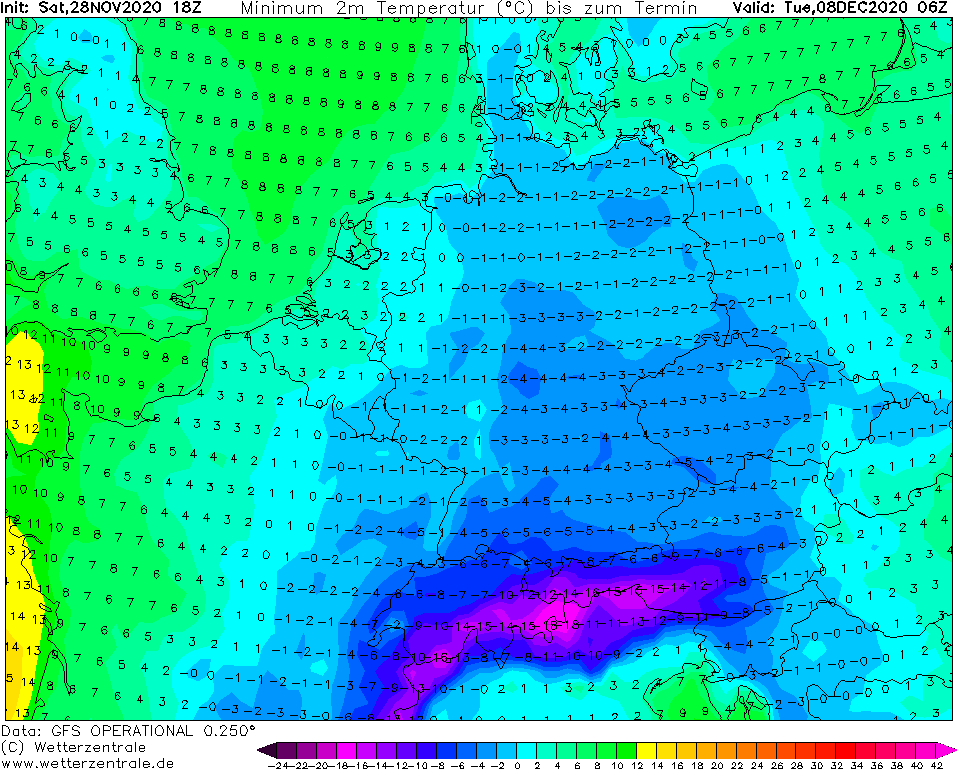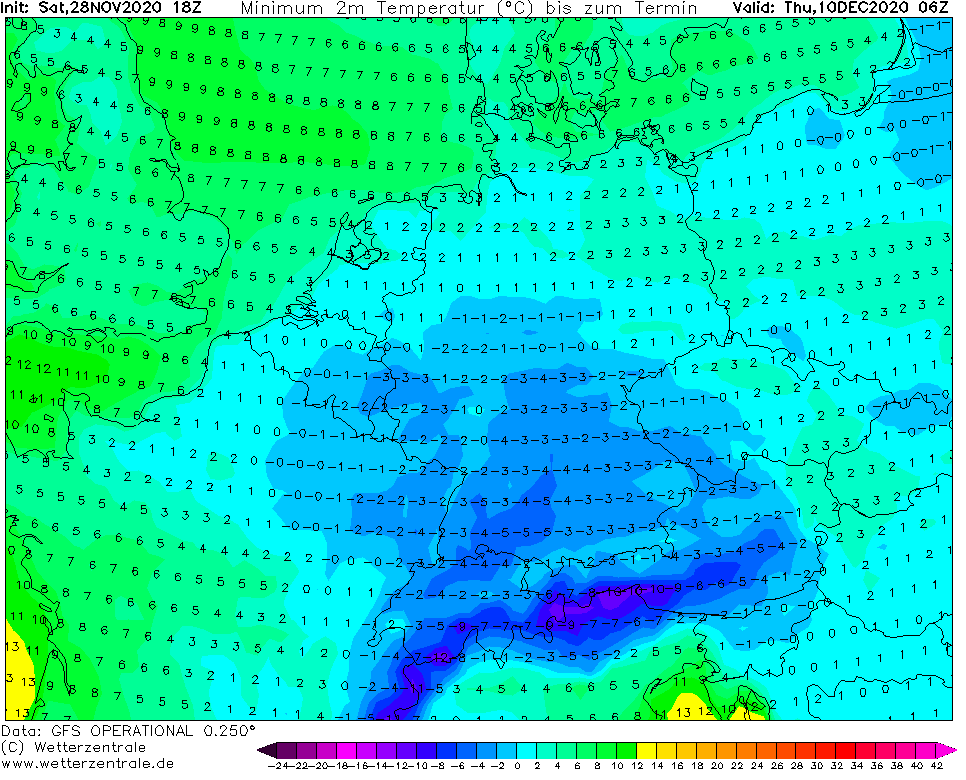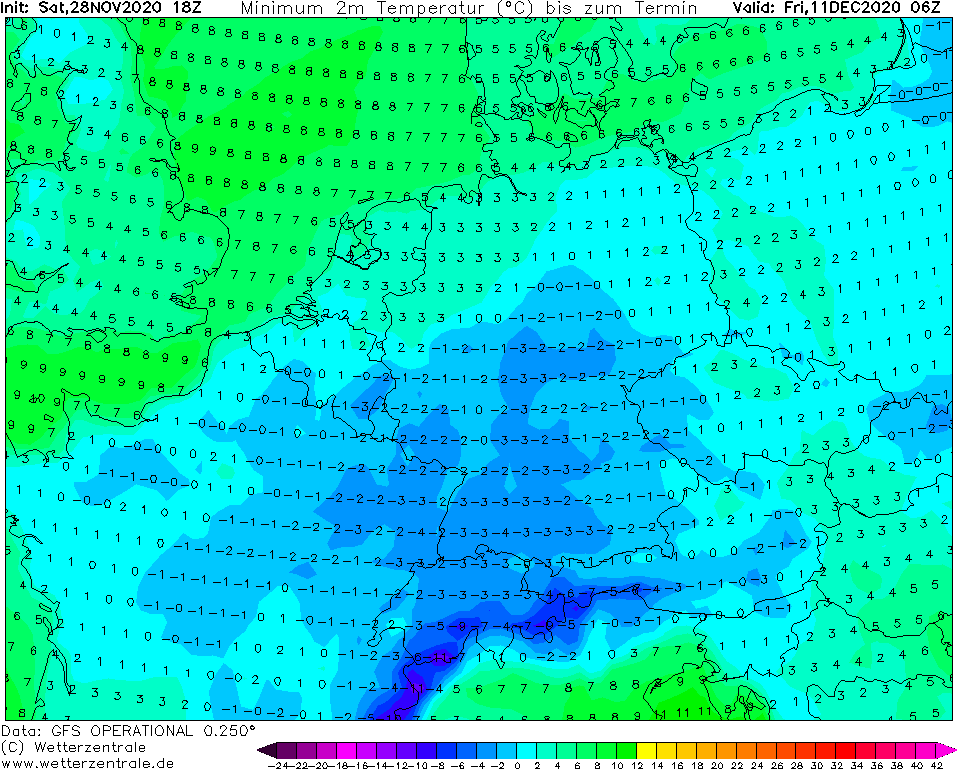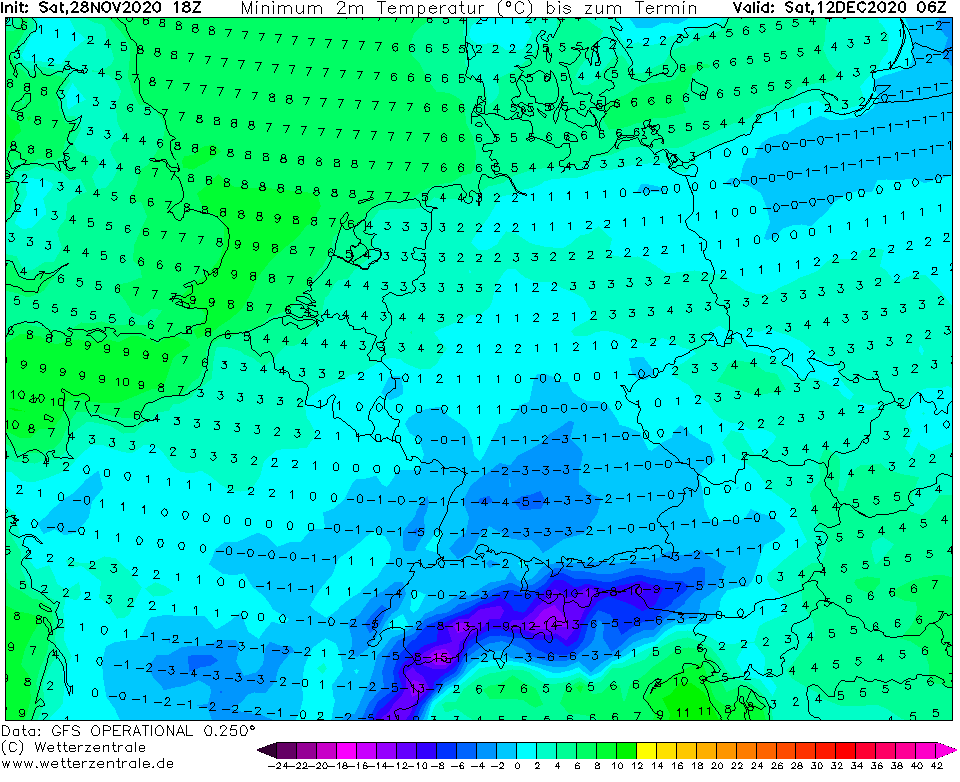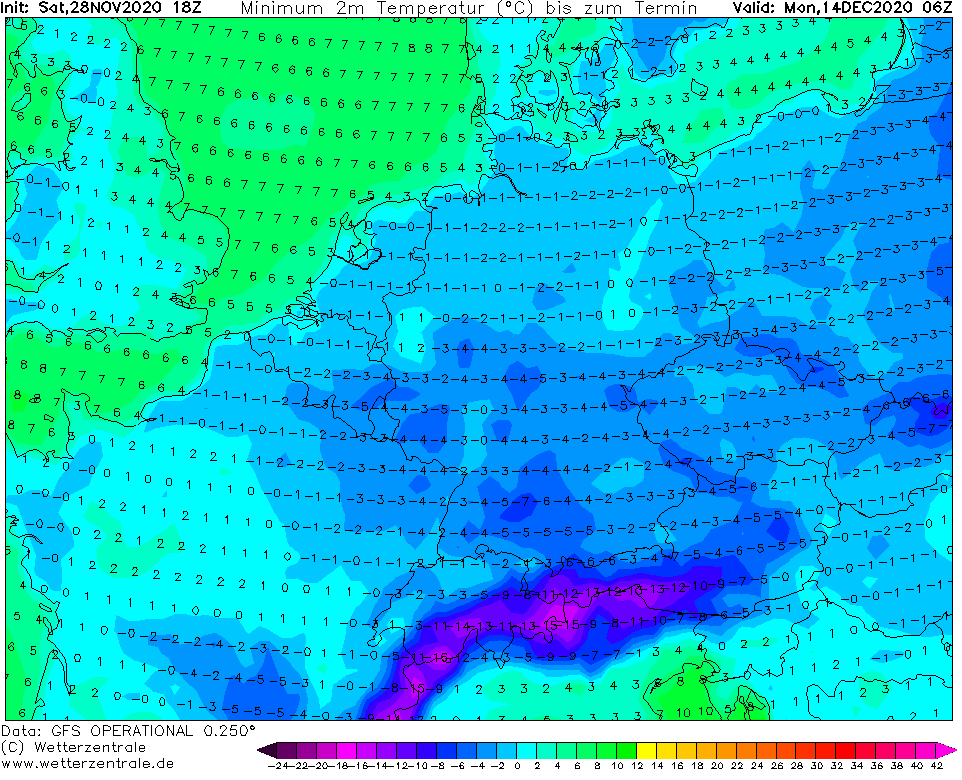 Forecast for rest of December 2020 and Winter 2020/2021 for Europe:
(Visited 144 times, 1 visits today)