Only on Thursday we brought information about extremely strong monsoon in India, mainly in Mumbai region /https://mkweather.com/2020/08/06/the-strongest-late-monsoon-rain-ever-mumbai-faces-historical-floods-332-mm-24-hours// and already next day, on Friday, 7. August 2020, heavy rain caused airplane tragedy southerly from Mumbai.
The plane carrying 190 passengers and crew slid off the runway after landing. At least 18 people were killed and 123 injured, the AP reported, at least 15 in critical condition. Plane landed in heavy rain and then continued running to end of runway and fell down in the valley and broke down in two pieces.
The incident happened around 7 p.m. local time on Friday as the plane was touching down after departing from Dubai earlier in the day.
"Steadier rain as well as a thunderstorm moved in around 6 p.m. and continued into Friday night. Visibility was around 2 km (1.25 miles) and dropped as low as 1.4 km (0.88 of a mile) at times," according to Accuweather.
Thunderstorms with embedded heavy rain built up around the airport Friday evening, weather.com meteorologist Jonathan Belles said. Rainfall rates of 1-3 inches per hour fell in Kerala state at the time. According to The head of the government's planning commission: "The incident happened because of heavy rains and poor visibility,". "Low visibility, wet runway, low cloud base, all leading to very poor braking action is what looks like led to where we are at the moment with this crash." according to Mark Martin, a Dubai-based aviation consultant.
Earlier in the day, a landslide triggered by torrential rains about 125 miles south of the airport killed at least 15 people.
In South and Southeastern Asia, very strong late monsoon during next 16 days is expected, with precipitation totals 200 – 500 mm (8-20 inches) over large parts of India, Bangladesh, Nepal, Myanmar, Thailand, Laos, Cambodia, Vietnam and southern China.
Accumulated precipitation over South Asia during next 16 days: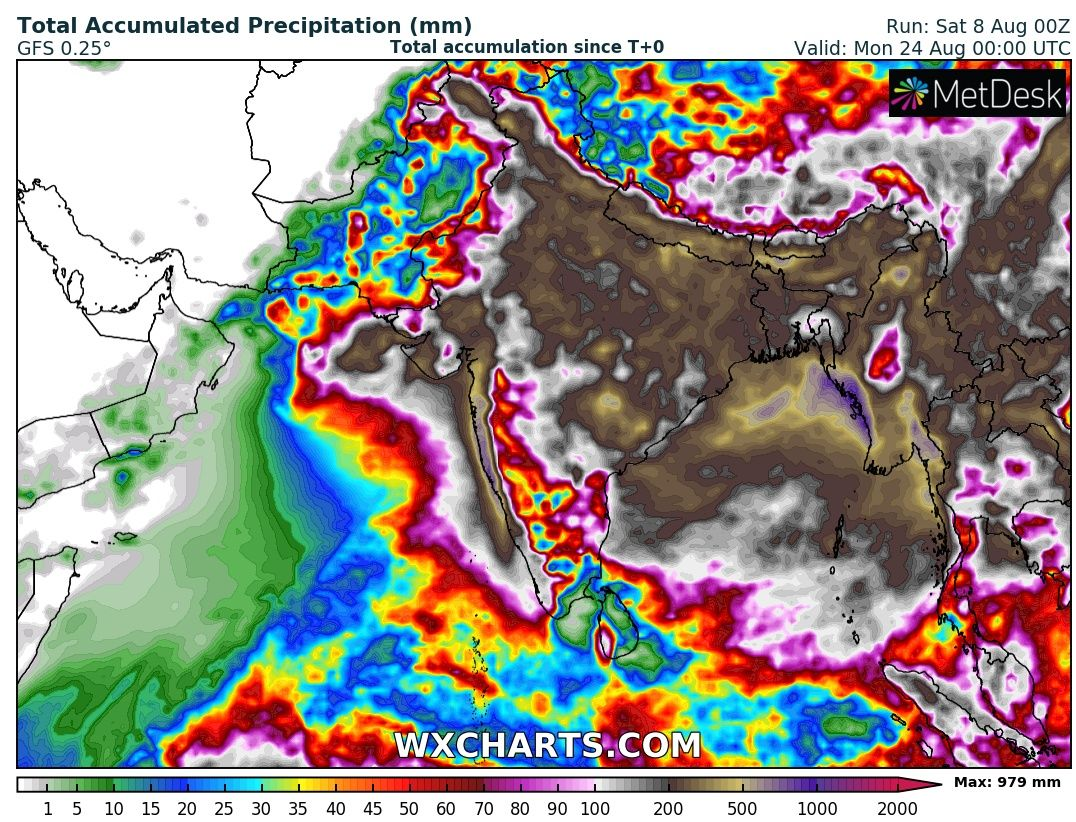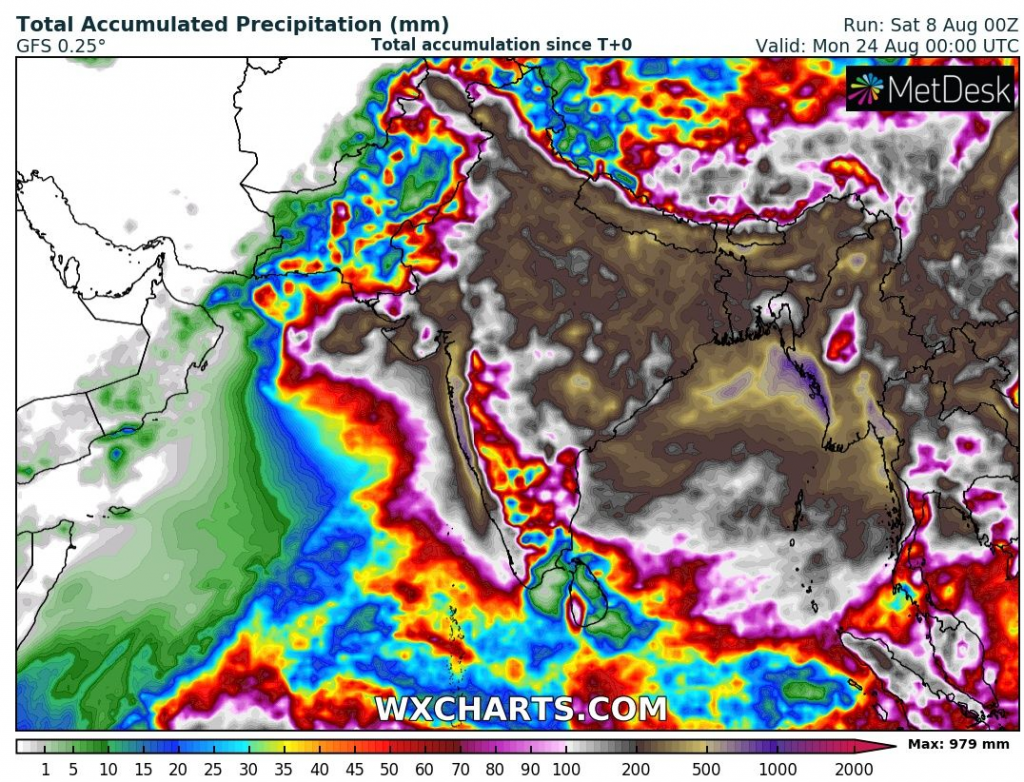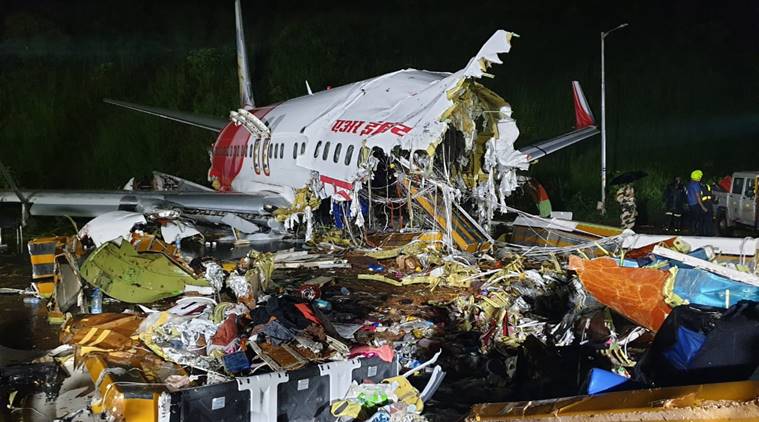 Sources:
https://www.accuweather.com/en/severe-weather/over-a-dozen-killed-in-india-after-plane-skids-off-runway-amid-wet-weather/791360
https://weather.com/news/news/2020-08-07-india-plane-crash-rain-weather-kozhikode?cm_ven=hp-slot-2
https://www.livemint.com/news/india/air-india-plane-crash-at-kozhikode-how-did-the-flight-crash-while-landing-11596883895255.html
https://indianexpress.com/article/india/kerala-kozhikode-air-india-express-plane-flight-crash-karipur-runway-6545467/
Read more:
(Visited 44 times, 1 visits today)