As we has predicted at the weekend /https://mkweather.com/2020/08/30/switzerland-320-mm-48-hours-poland-red-warnings-slovenia-7-cm-hails-extreme-storms-next-3-days-in-adriatic-carpathian-and-baltic-region//, Adriatic region hit on Monday severe storms and till Tuesday, the most severe storm activity will shift over Carpathian region.
The worst situation is on Monday reported from Croatia - to Osijek after extremely hot Sunday (+36,7°C / 98°F) has arrived on Monday powerful cold front with severe storms with wind gusts up to unbelievable 158 km/h. From Adriatic coast many tornado reports were occurred and storm has caused damages.
People on vacation had on Monday head on the sadness, when powerful wind, heavy rain, hails and lighting was making recreation near sea impossible. Croatian news has reported many damages on cars and fallen trees. On the coast, cold wind from northwest has made summer activities on the coast regionally dangerous, although it wasn´t classis cold bora from the northeast.
In Osijek, in comparison with Sunday, it was cooled more than 10°C from +36,7°C Sundays temperature maximum to Monday´s only +26,5°C, before a storm. During a windstorm it has cooled to +18,5°C till Monday´s midnight. In Zagreb maximum temperature reached only +22,6°C and in Parg (863 MASL) only +15,3°C. In Krederica, Slovenia, around 2500 MASL was snowing.
During Tuesday, according to Mkweather warnings, 3rd level of warnings before storms is valid for Slovakia, Poland, Czechia, Austria and Ukraine, with stronger storm activity above northern Balkan and Belarus.
On Wednesday, severe storms stays in Poland and Batlic region, 2nd level is valid for eastern Alpine region and southern Italy, too.
Next severe, now already September storm day, is ahead of us in the Central Europe and Mkweather will be watching it and brings detailed storm update during Tuesday evening.
Infographics: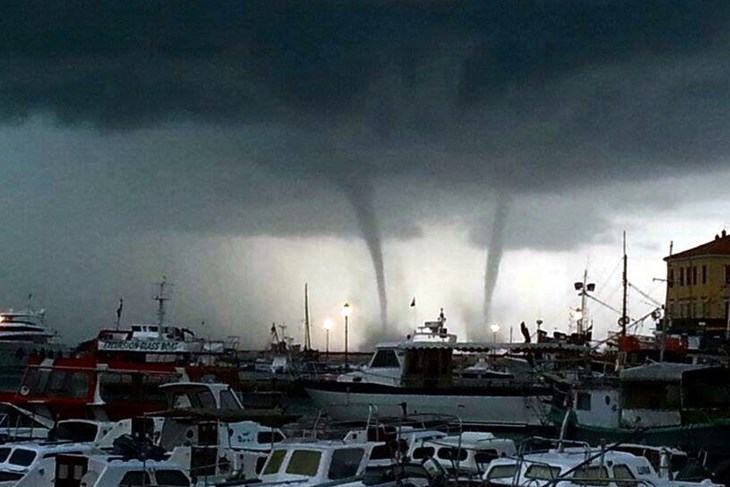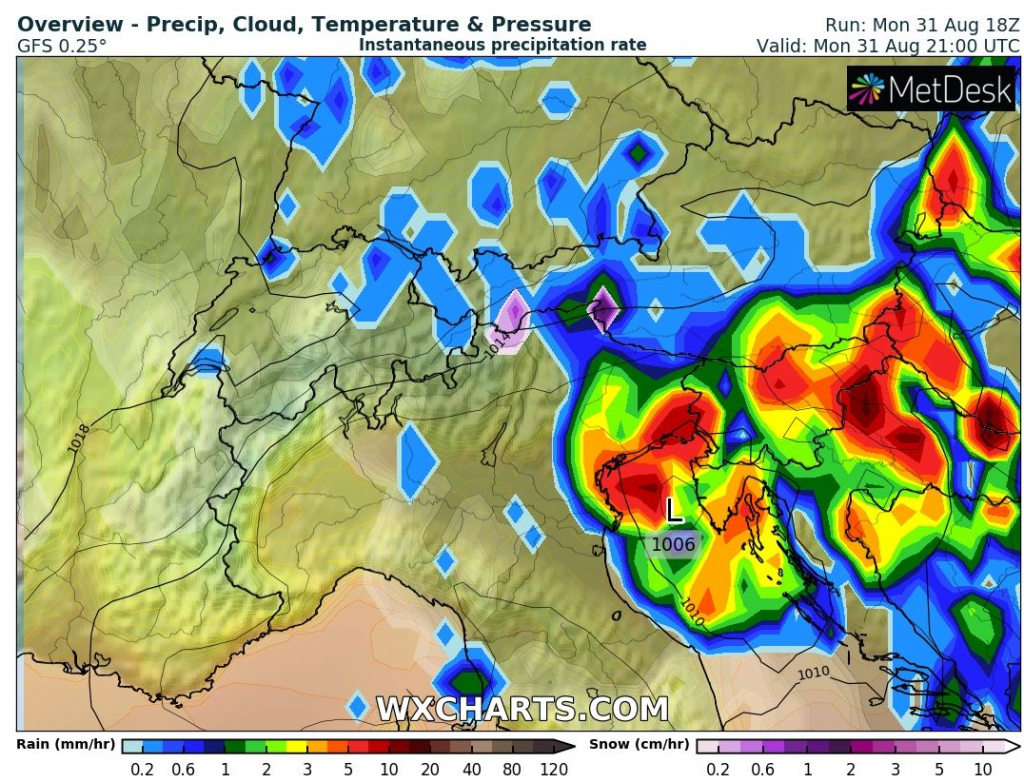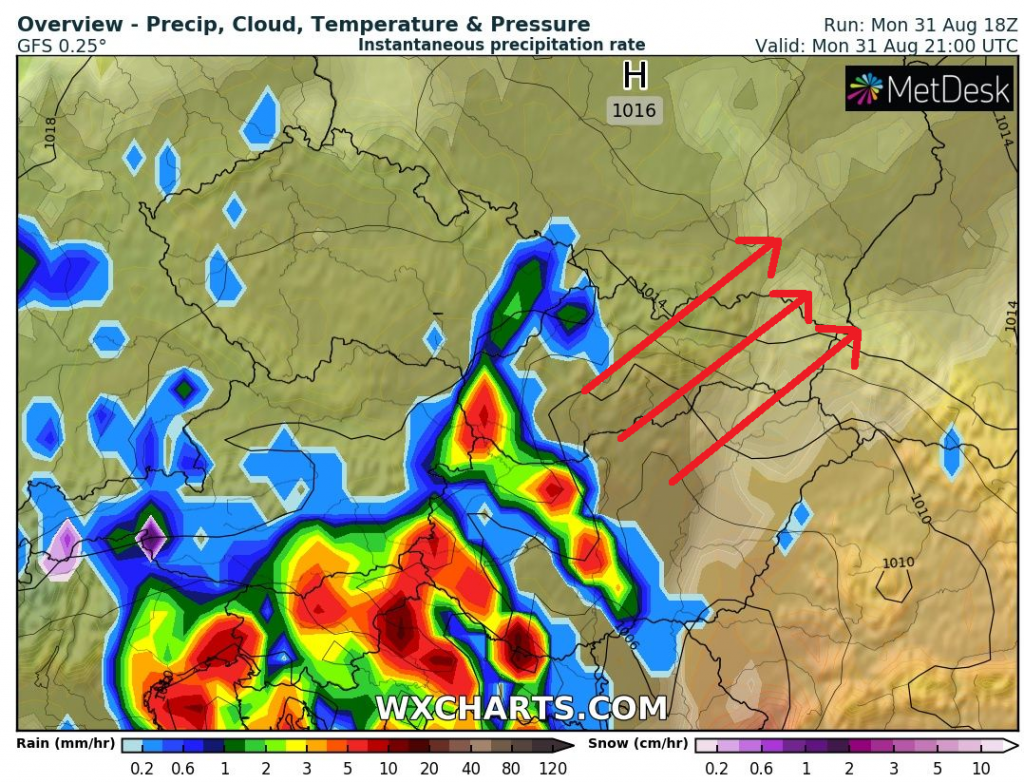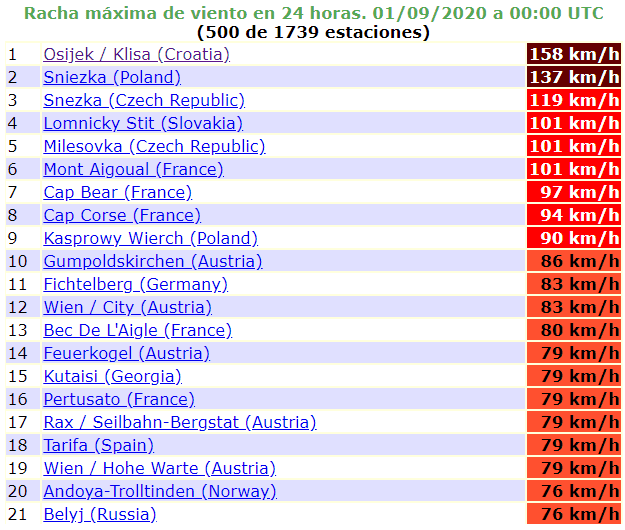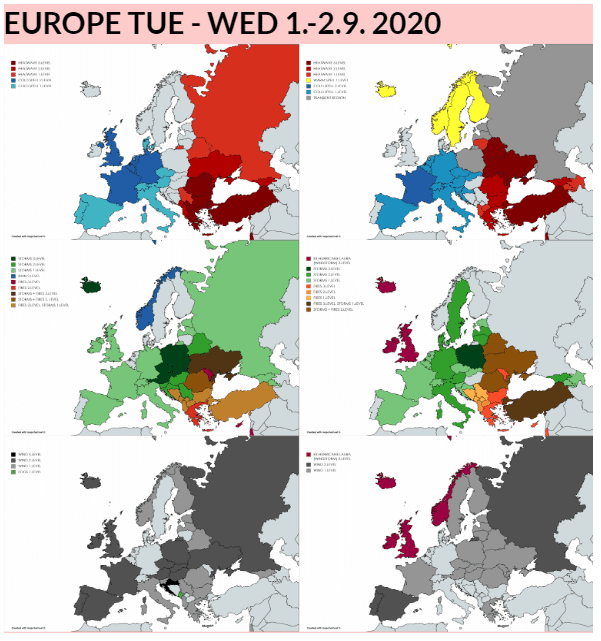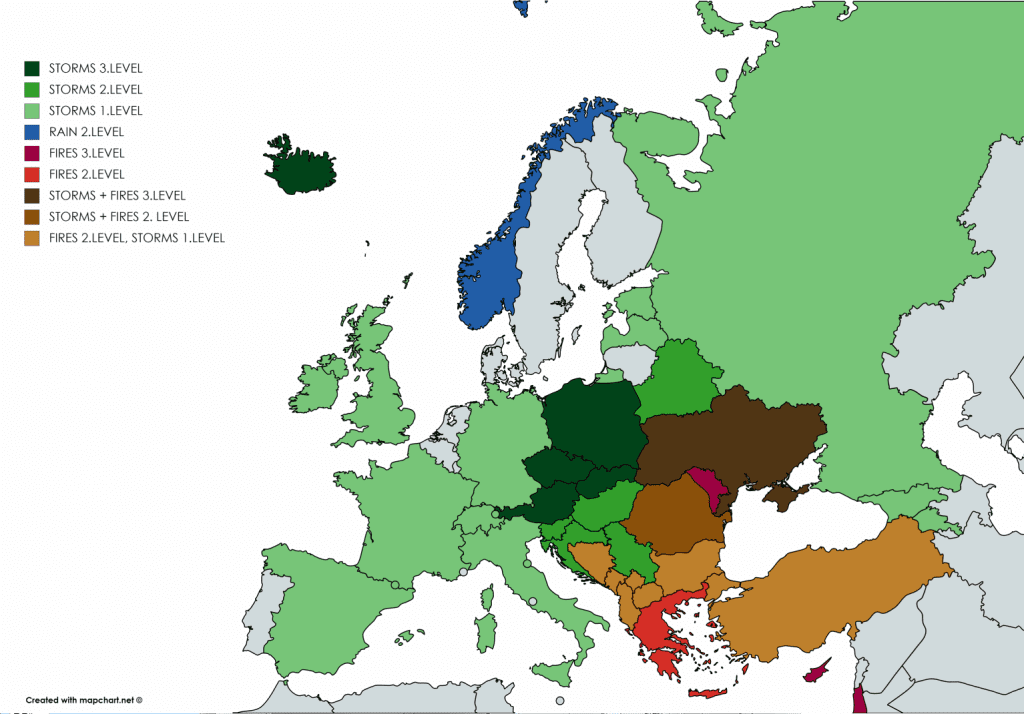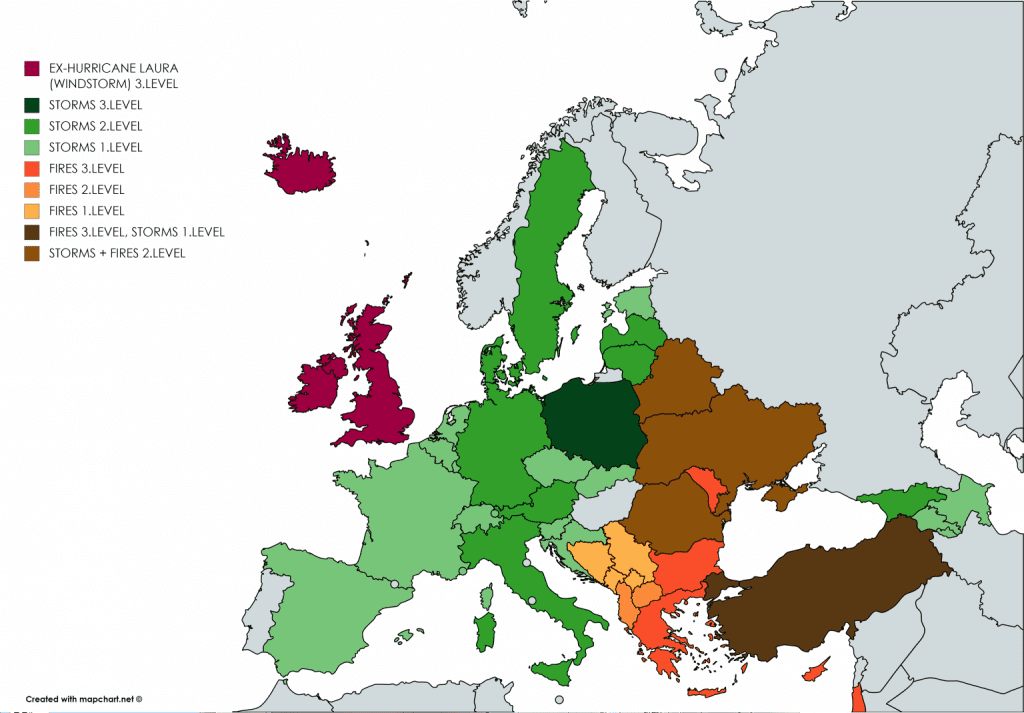 https://www.glasistre.hr/hrvatska/za-cijelu-zemlju-proglasen-meteoalarm-bit-ce-jacih-neverina-na-moru-su-moguce-pijavice-663394
https://radiosarajevo.ba/vijesti/regija/oluja-u-hrvatskoj-rusila-drvece-i-krovove-poplavile-ceste-to-je-tek-pocetak/388320
https://www.vecernji.hr/vijesti/stiglo-je-zahladnjenje-200-tinjak-kilometara-od-zagreba-pao-je-snijeg-1427908
https://www.index.hr/vijesti/clanak/oluje-u-dijelu-zemlje-rusile-drvece-i-krovove-poplavile-ceste-to-je-tek-pocetak/2208939.aspx