Extremely cold and white Christmas in Denmark! Skrydstrup, -17,5°C! TOP3 coldest Christmas since 1874!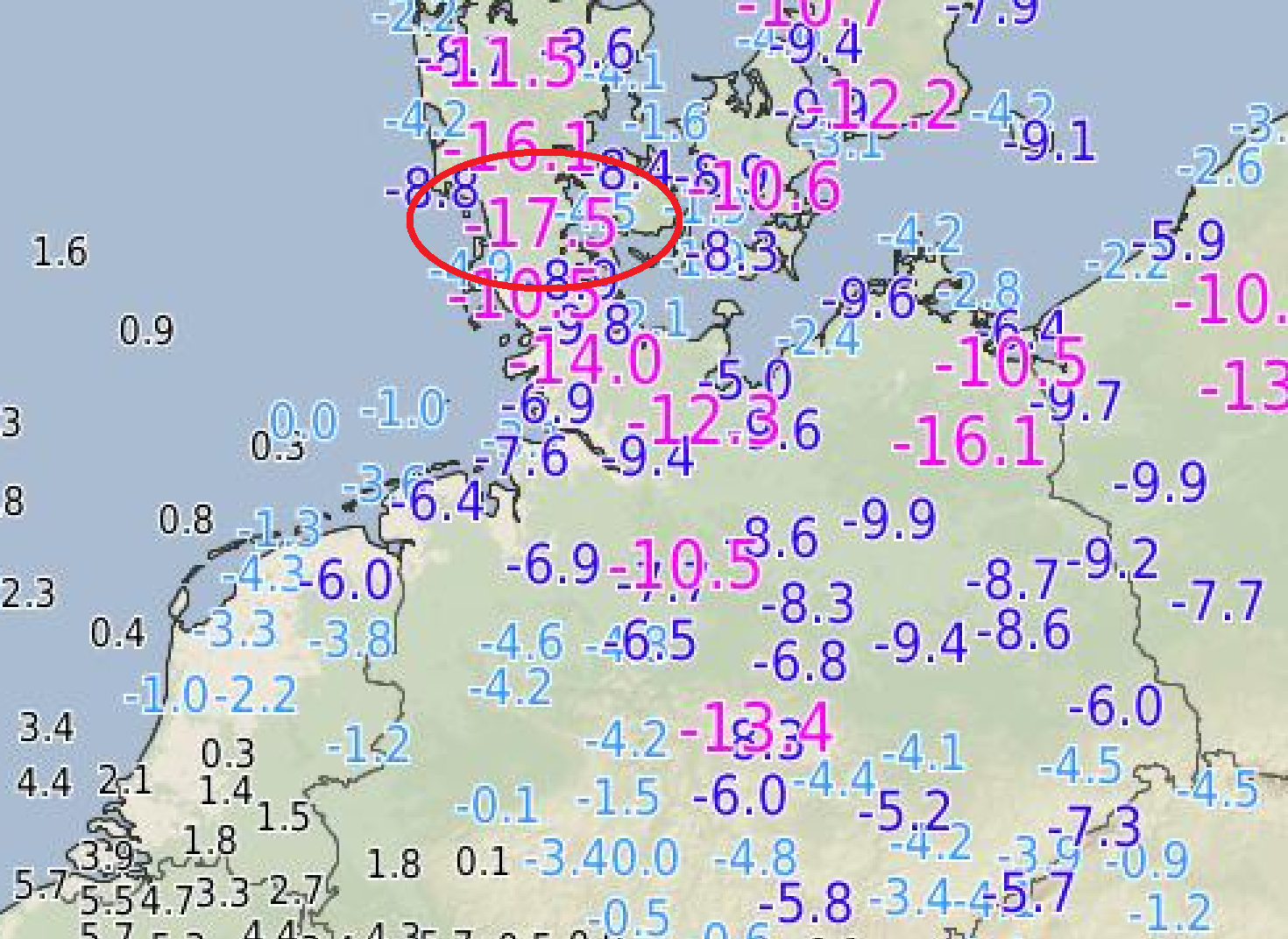 Christmas Eve 2021 was in some, surprising, parts of Europe extremely cold!
Anomalously cold Arctic air masses have shifted above Denmark, later Germany, Poland, Slovakia, and Baltic countries, with extremely low temperatures during the holidays (24.-26. December 2021).
The most surprising temperatures hit Denmark, which had moreover regionally white Christmas with a snow cover.
In places with snow cover, the minimum temperatures are declining extremely low – in Skrydstrup, only -17,5°C was on 24. December 2021 measured.
It´s the 3rd coldest temperature in Denmark during Christmas since the beginning of meteorological measurements in 1874!
Simultaneously, it´s the coldest Christmas night since 2010 and the coldest December night since 28. December 2010.
It´s the coldest night in Denmark since 14. February 2021.
Extremely low temperatures up to -16,1°C were reported from northeastern Germany, too.
Some daily records were reported from the Netherlands, too, but only with minimum temperatures of up to -6,0°C.
On 25. and 26. December 2021 has extremely cold air shifted in a direction towards the Carpathians, where -20,0°C was broken /the next Mkweather articles about the next cold mornings in Poland and Slovakia).
Almost -20,0°C was measured in Baltic countries, too (Estonia, -19,7°C).
An expected New Year´s coldwave should come later, or hit more northern and eastern regions of Europe than was expected before Christmas – Mkweather will update outlooks, soon.