It´s only 13 days and few hours until the Christmas Day 2020 and we should to look at the newest forecasts for the USA and Canada, again.
Lot of previously forecasted patterns from First Christmas 2020 forecast for the USA and Canada from last weekend /https://mkweather.com/2020/12/06/first-christmas-forecast-for-the-usa-and-canada-warm-christmas-but-chances-for-snow-in-west-midwest-and-great-lakes-region// have been in newest outputs confirmed and we have in disposition first outputs of GFS to Christmas Day, too, therefore it´s again little easier to forecast, how weather is predicted for the Christmas.
For impatient, we offer the first forecast for New Year 2021, too in this article. Forecasts for Christmas 2020 and New Year 2021 will be updated on Mkweather next Friday/Saturday (18.-19. December 2020) and around 26. December 2020.
Snowing in Northwest and Northern Plains and heavy storms in Northeast
Such we have forecasted 3 weeks before a Christmas in last Christmas forecast for the USA and Canada, expected snowfall for Northwest is now outlined on GFS 16-day maps for 24.-26. December 2020, with heavy snowfall in large parts of Washington state, Oregon, Montana, Idaho, Wyoming and Colorado, with some snow in Californian and other states mountains.
Possibity of snowing in Northern Plains or Upper Midwest from previous forecast has been too confirmed. This snowfall should be associated on 24. December with powerful storm system shifting from southern USA to Northeast and snowing is forecasted to appear on its back side.
Very problematic Christmas should hit Northeast, with powerful storms, heavy rain and severe winds on 24.-25. December 2020. Predictions for warm Christmas are therefore too successful, moreover, with heavy rainfall and very unfavorable weather, which will shift above southeastern Canada on 25. December 2020.
Vancouver should alive cold Christmas conditions and British Columbia, Alaska and Yukon should experience with really strong coldwave and blizzard during Christmas time 2020.
A New Year 2021: Midwest with probability of cold and snowy weather, West sunny and East warm?
According to fresh ECMWF weekly outputs for week 29. December – 4. January 2020 we should predict, that the highest probability for cold and snowy New Year 2021 (1. January 2021) will be in Midwest and Northern Plains region and neighboring states.
West of the USA should be warm and sunny, with anticyclonic conditions, while East should stay very warm, with precipitation during first days in 2021.
It appears for very warm Labrador and colder central and northwestern parts of Canada on 1. January 2021 and possibly warmer conditions in British Columbia, same as in western USA. Alaska should stay cold until the New Year.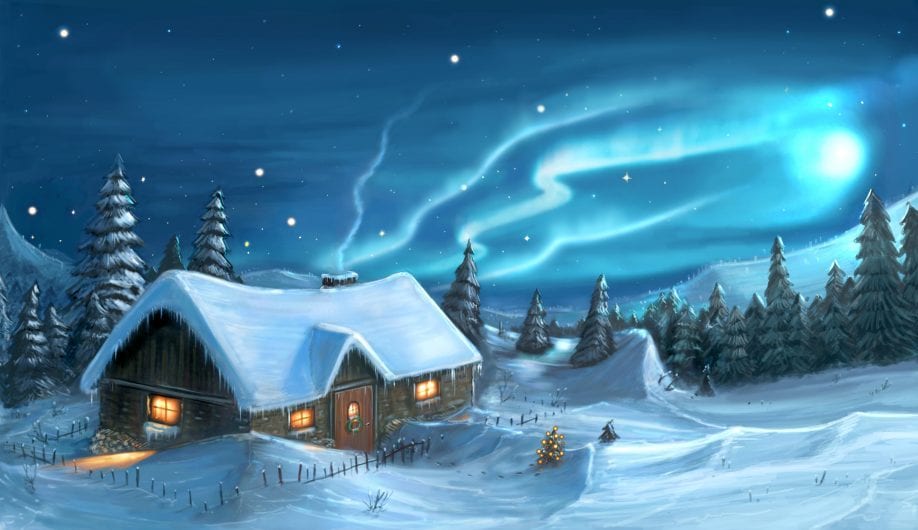 Forecasts of GFS to 24.-25. December 2020 /wxhcarts.com: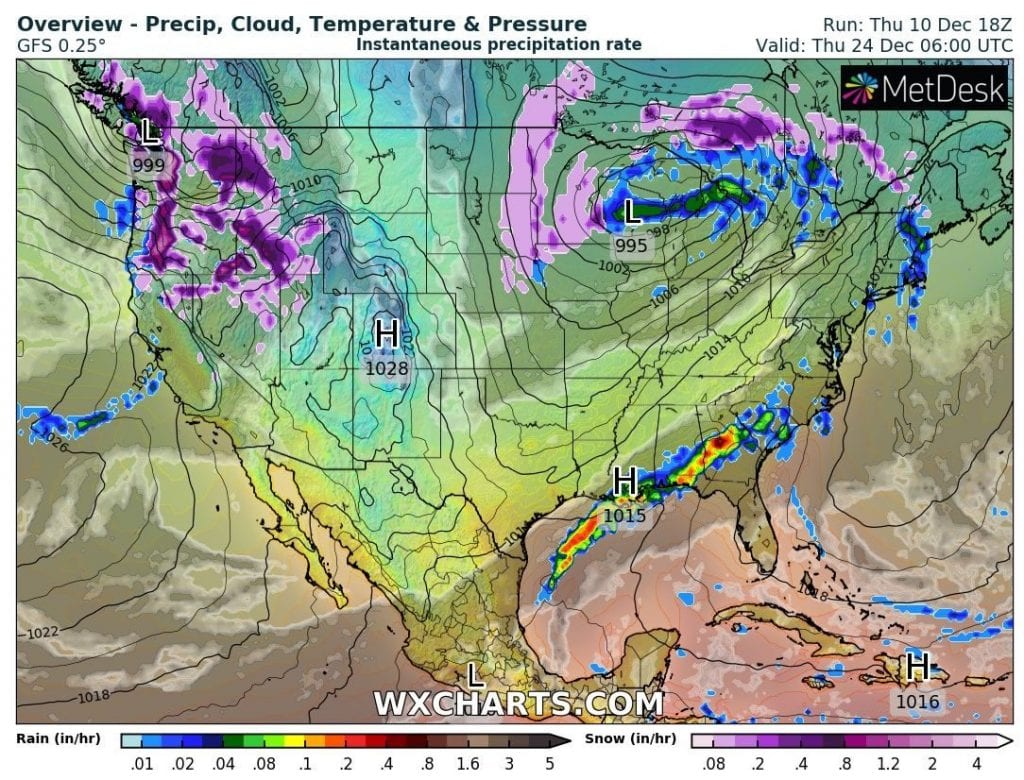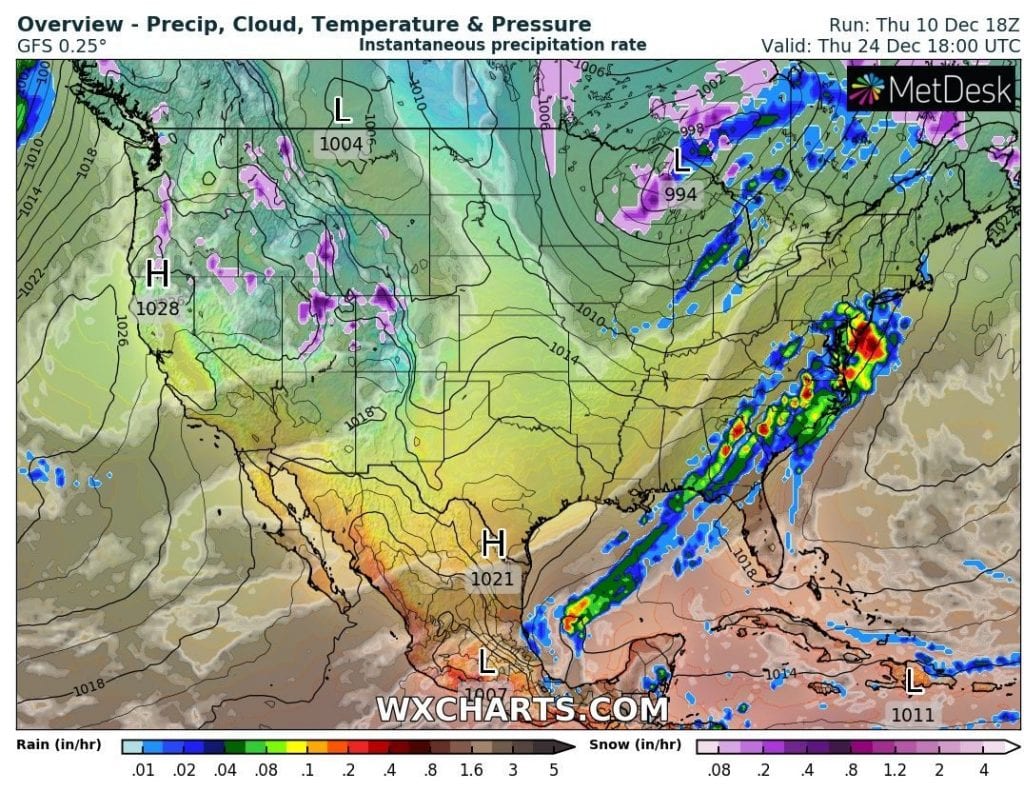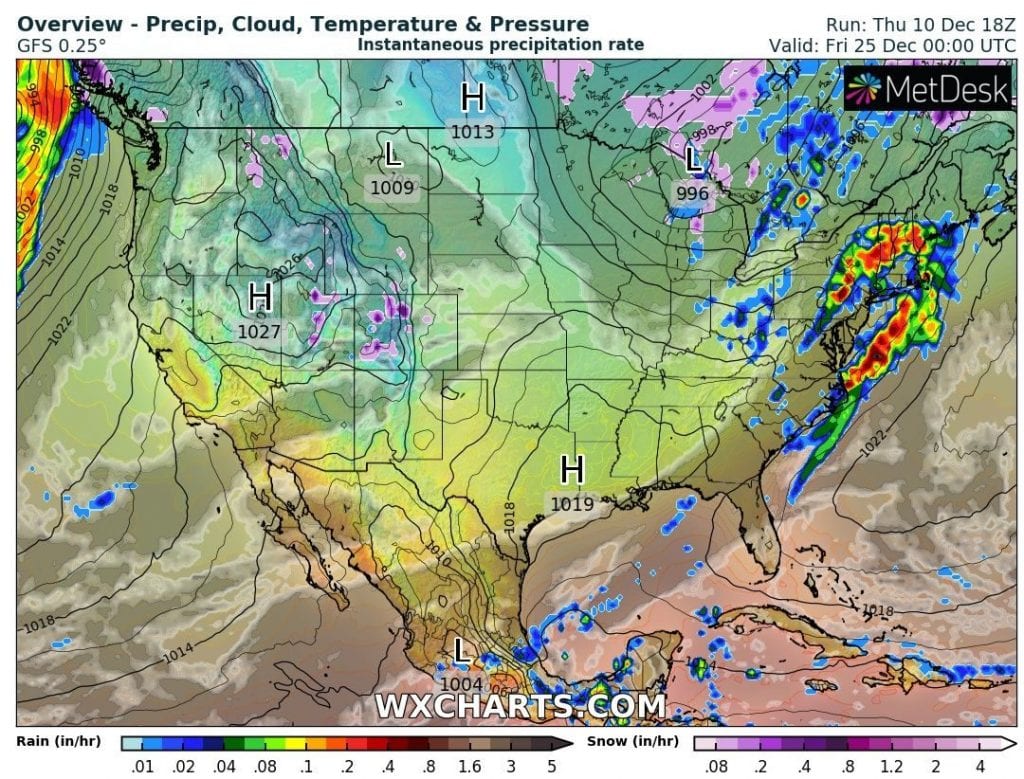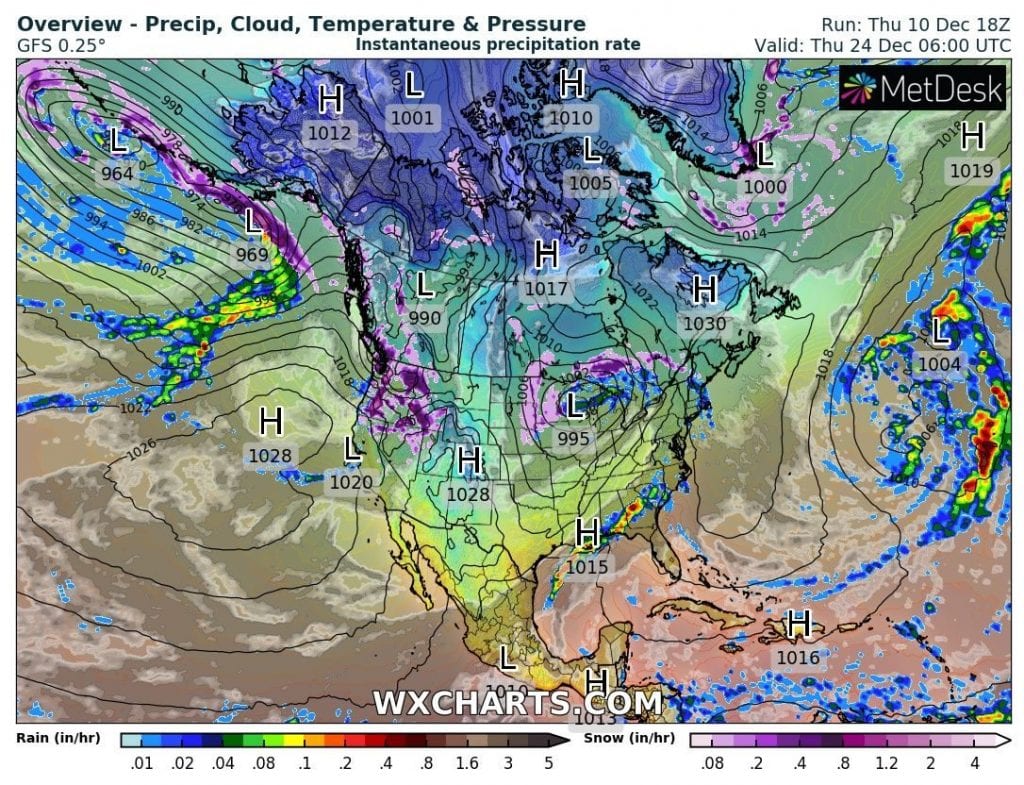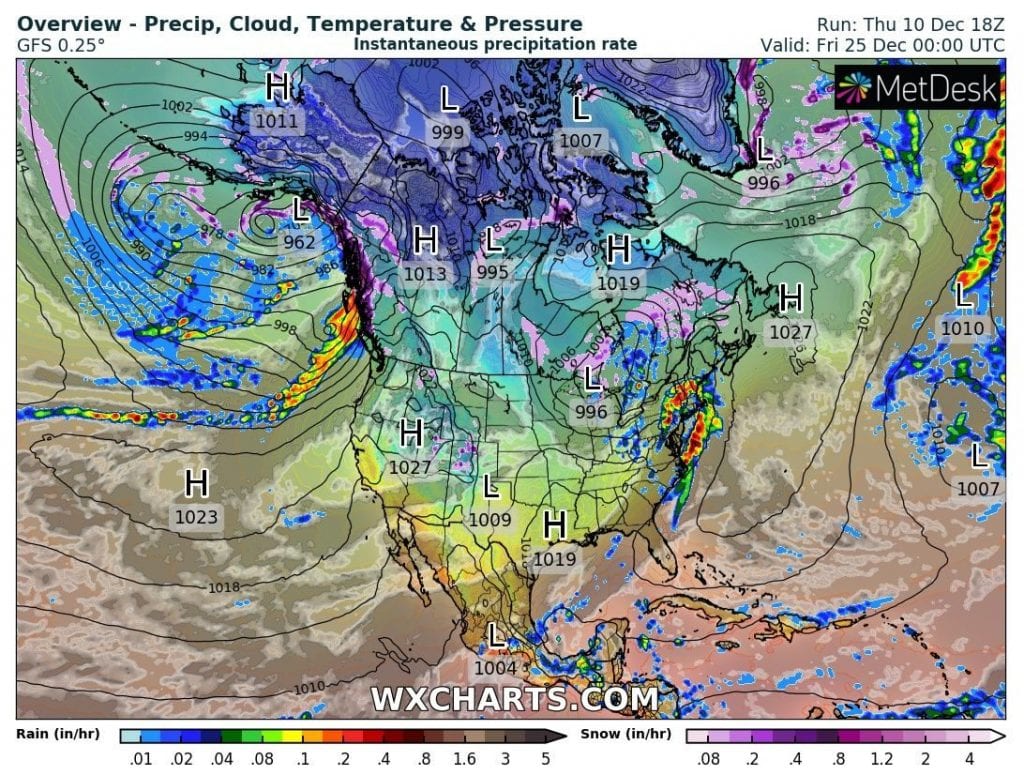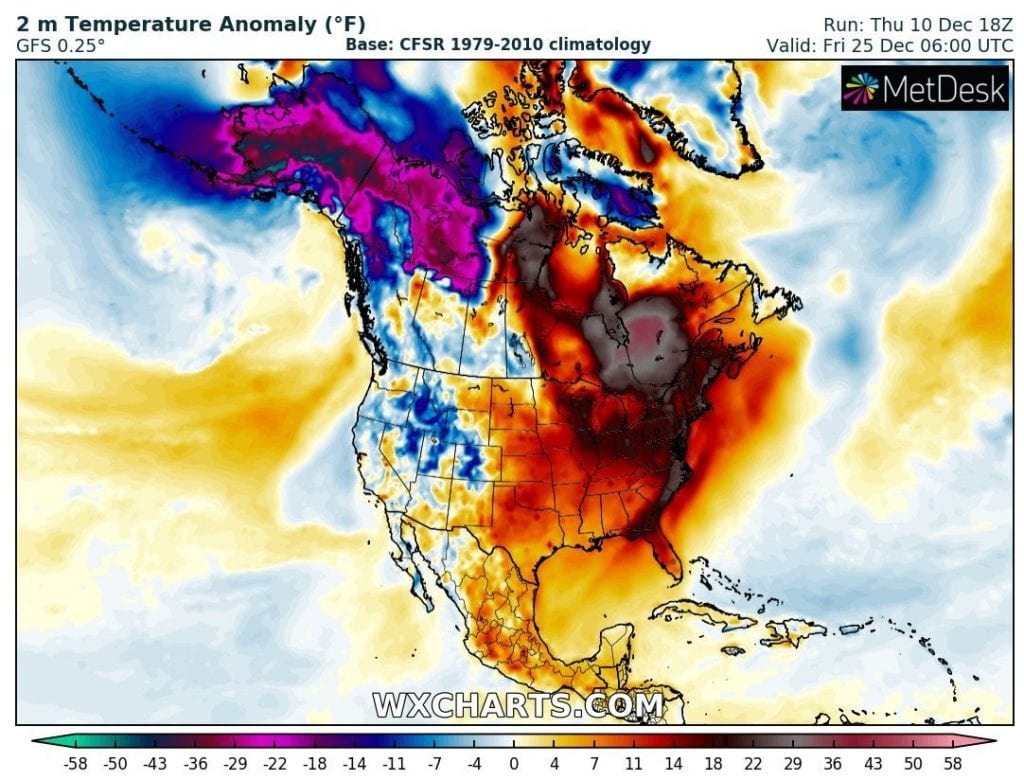 Probability of snow next 16 days and on Christmas Day 2020 in the USA and southern Canada /tropicaltidbits.com: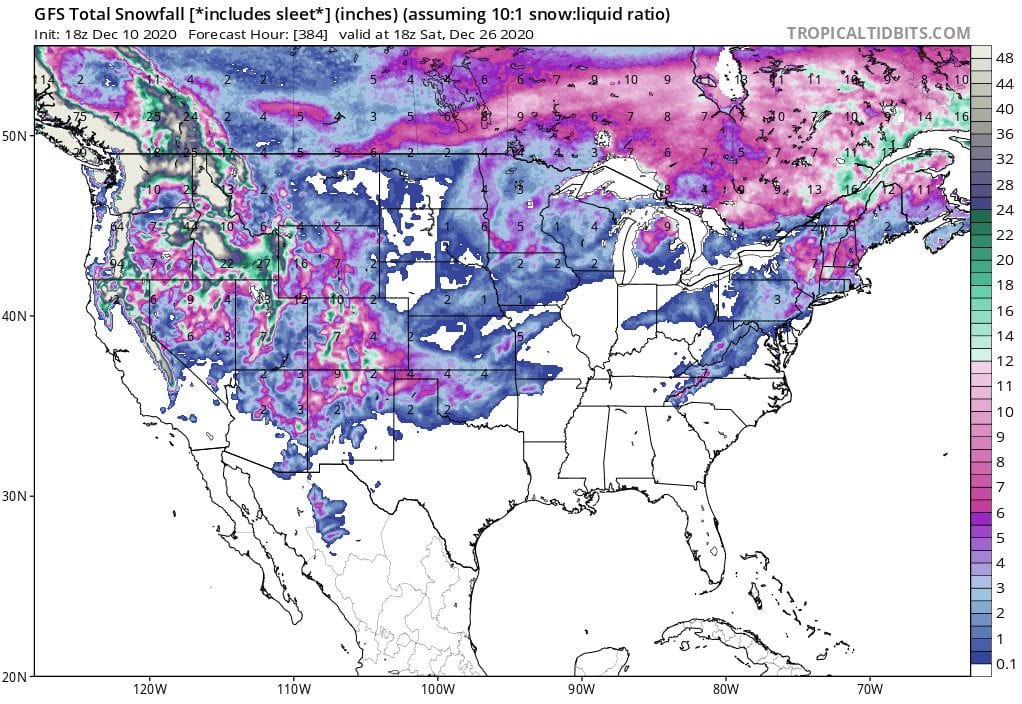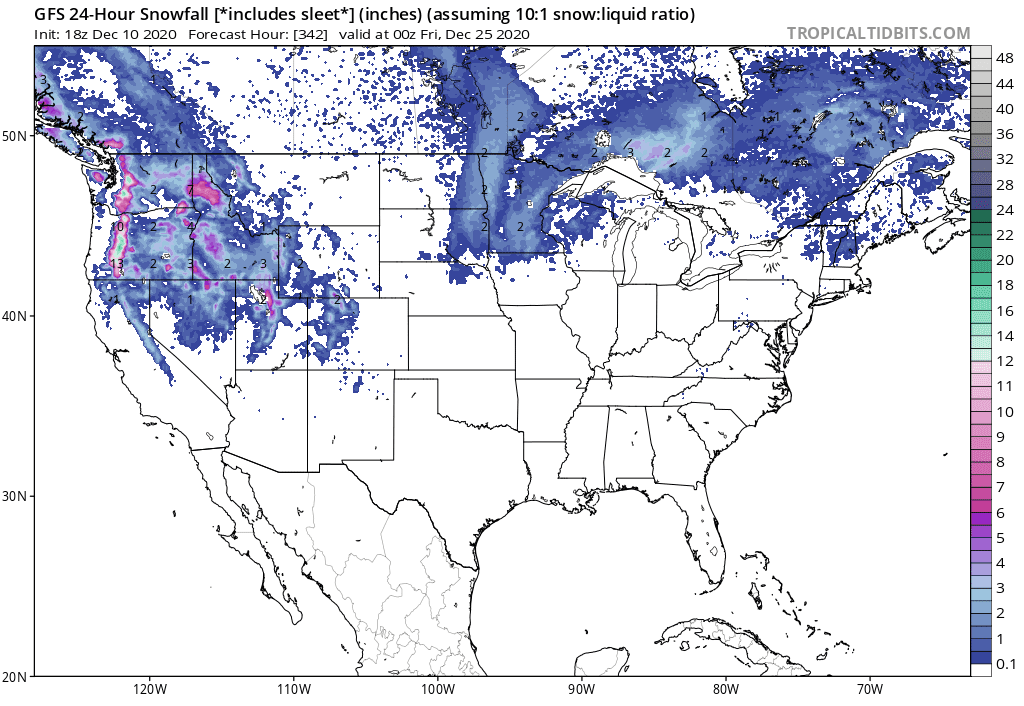 Week 21.-28. December 2020 – temperature, precipitation and air pressure anomalies /ECMWF: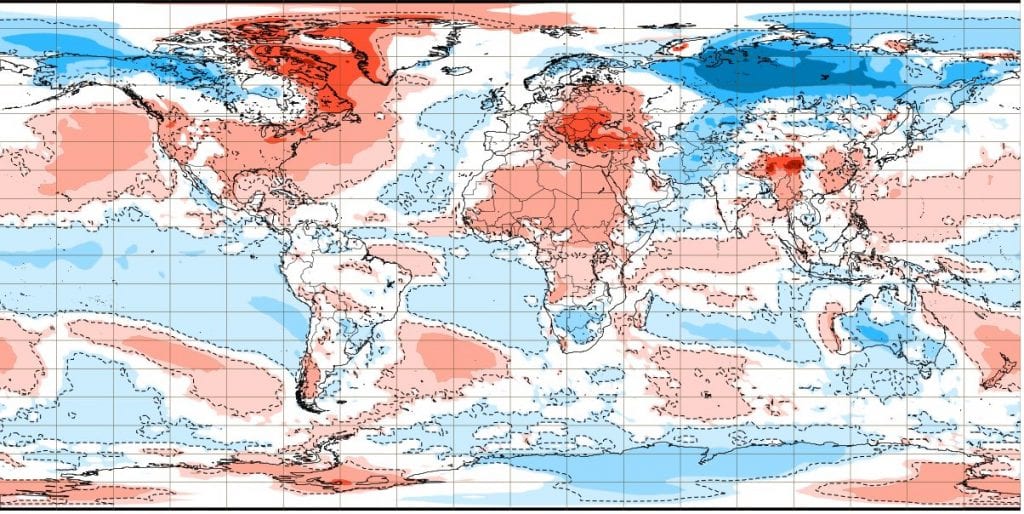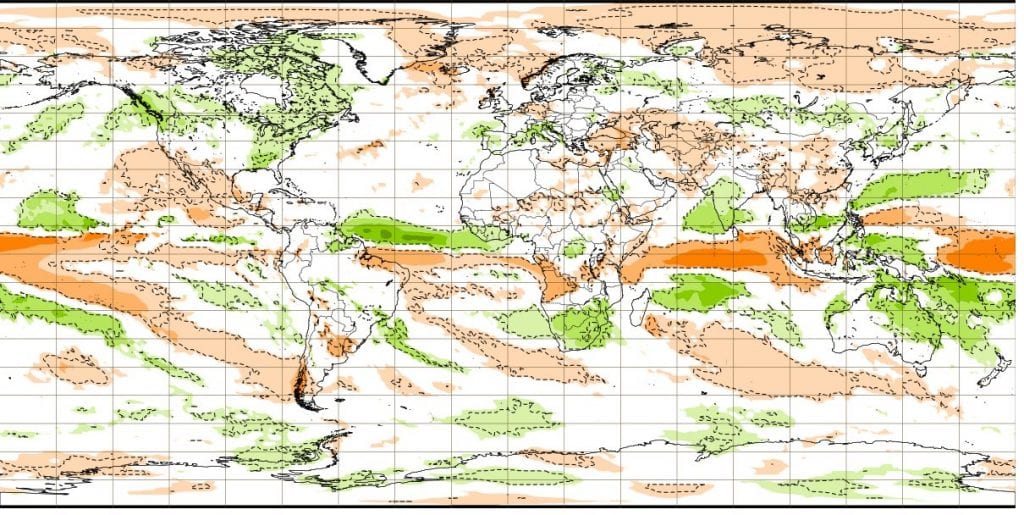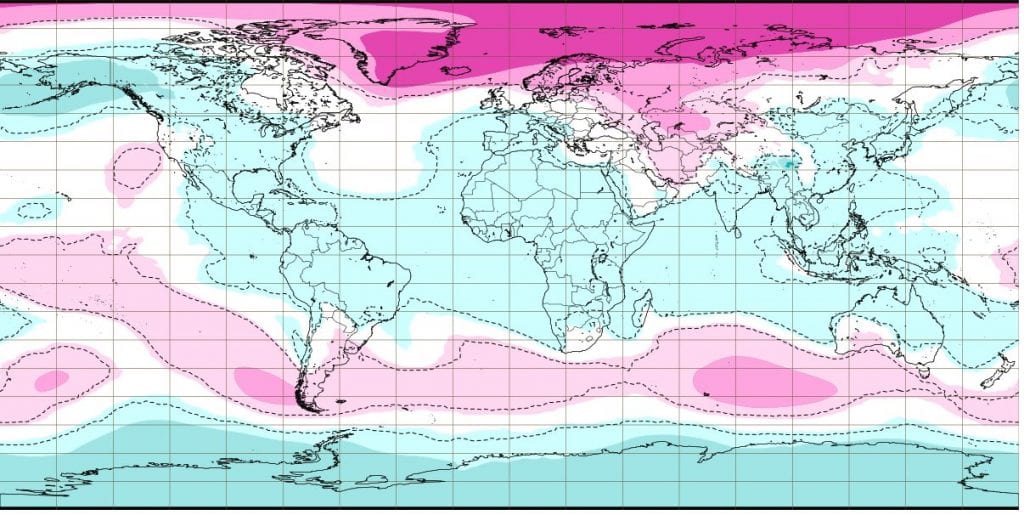 Week 29. December – 4. January 2020 – temperature, precipitation and air pressure anomalies /ECMWF: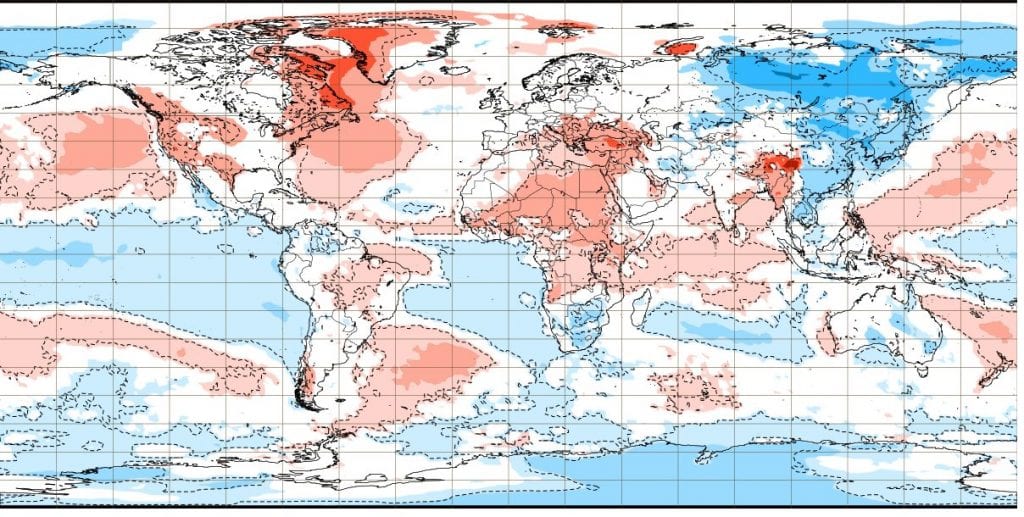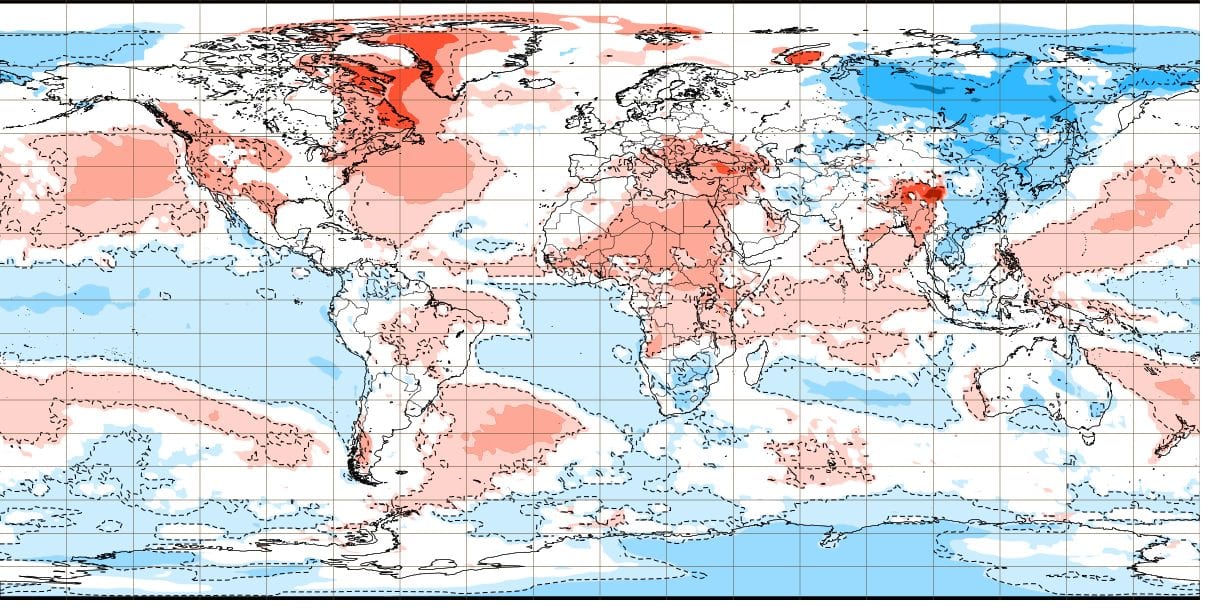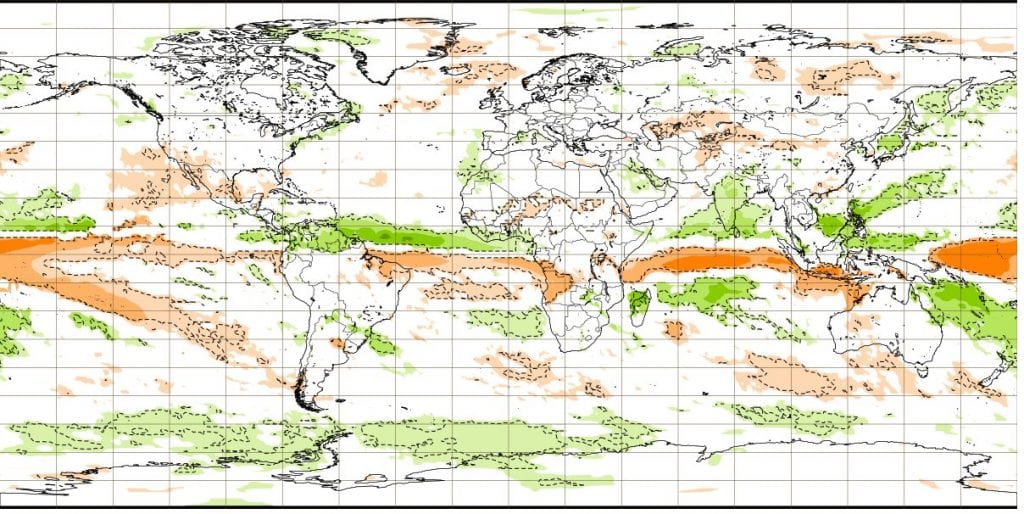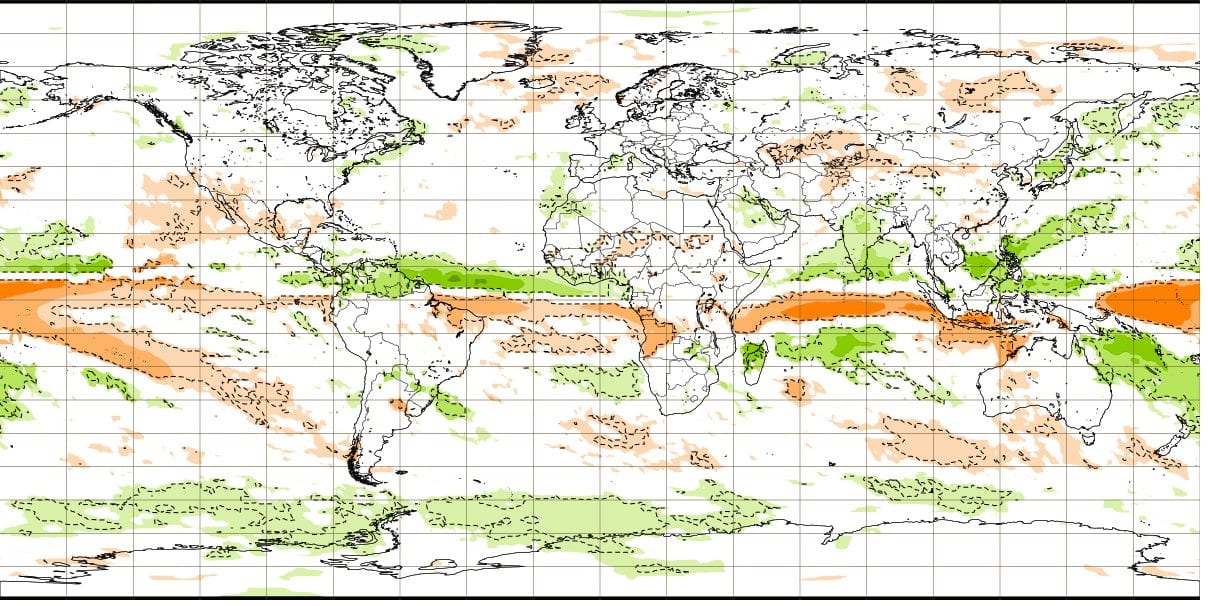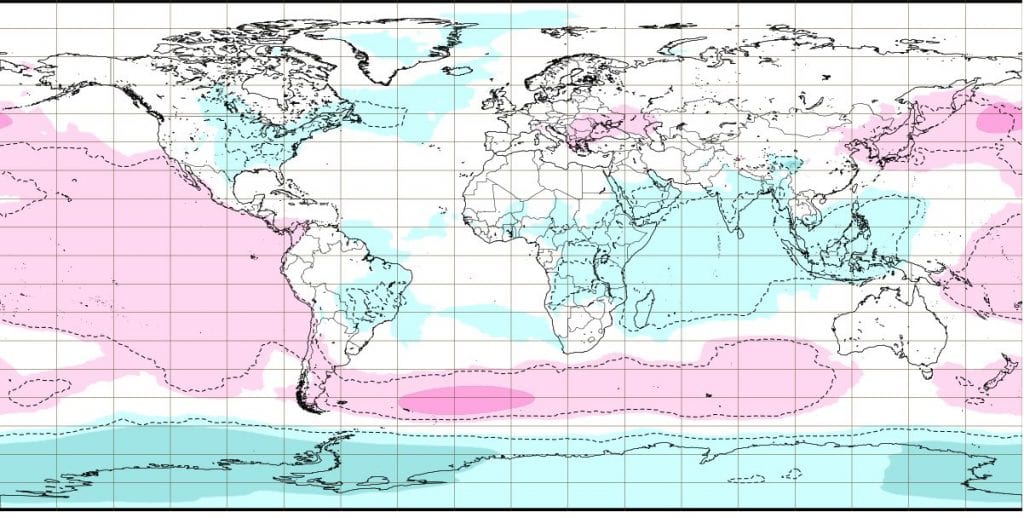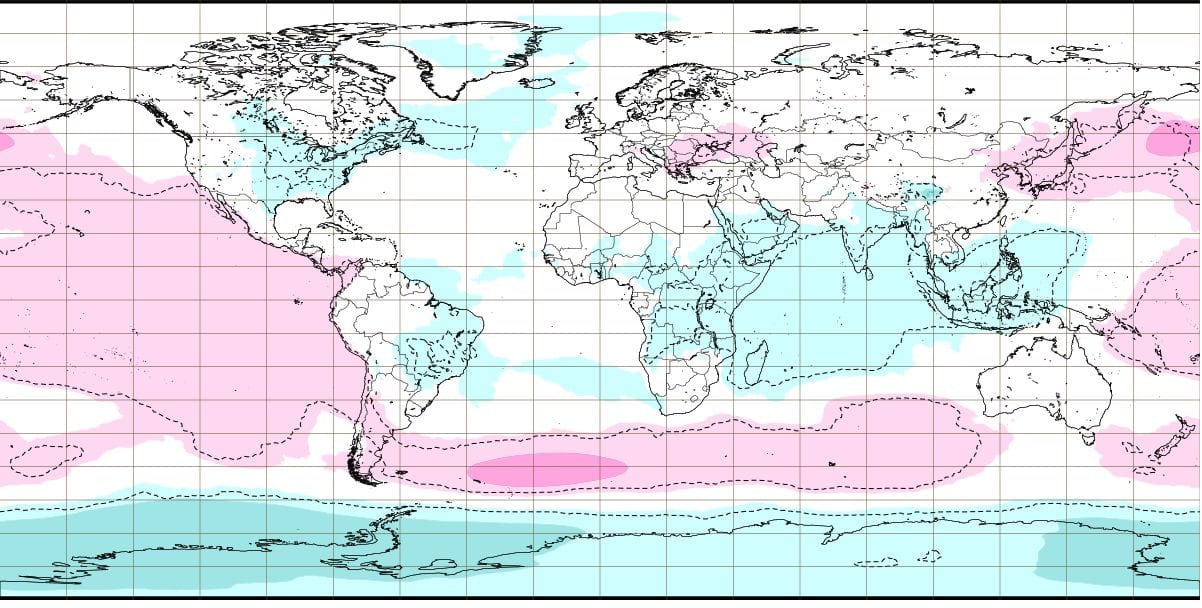 Read more:
(Visited 70 times, 1 visits today)