With ground frosts we will be fighting minimally until 3. June 2021 /https://mkweather.com/ground-frosts-in-europe-until-3-june-2021-on-friday-germany-below-zero//.
Heatwave, which hit Italy, Greece and Balkan during the 3rd May 2021 decade, moreover haven´t affect central parts of Europe and for possible tropical days we will be waiting more than next 10 days.
Gradually, summer days with maximum temperatures above +25°C will appear in many parts of continental Europe and British Islands (in westernmost parts of mid-latitudes in Europe already on 1. June), although the first 3 mornings of Summer 2021 should be mainly in East-Central Europe very fresh.
Between 3.-6. June should in western parts of Europe again cool down, but central parts stay relatively warm.
The hottest times are forecasted after 8. June 2021, with projected temperatures up to +31°C in Germany, what should mean in reality maximum temperatures up to +34°C.
It is possible, that western half of Europe will be during June 2021 warmer than eastern half, where ECMWF expects really cold conditions.
Cold times into NW Europe should return in the first half of July according to ECMWF materials.
Very hot should be mainly in Portugal, the Spain, France and Italy in next 6 weeks, where relatively strong warm temperature anomalies from long-term average are expected.
Central Europe, such as British Islands should however stay on the track of pressure troughs from the Arctic, temporarily, what with combination of possible heatwaves will create neutral temperature trends in the region.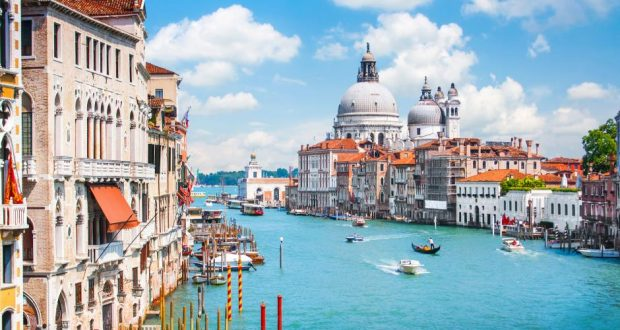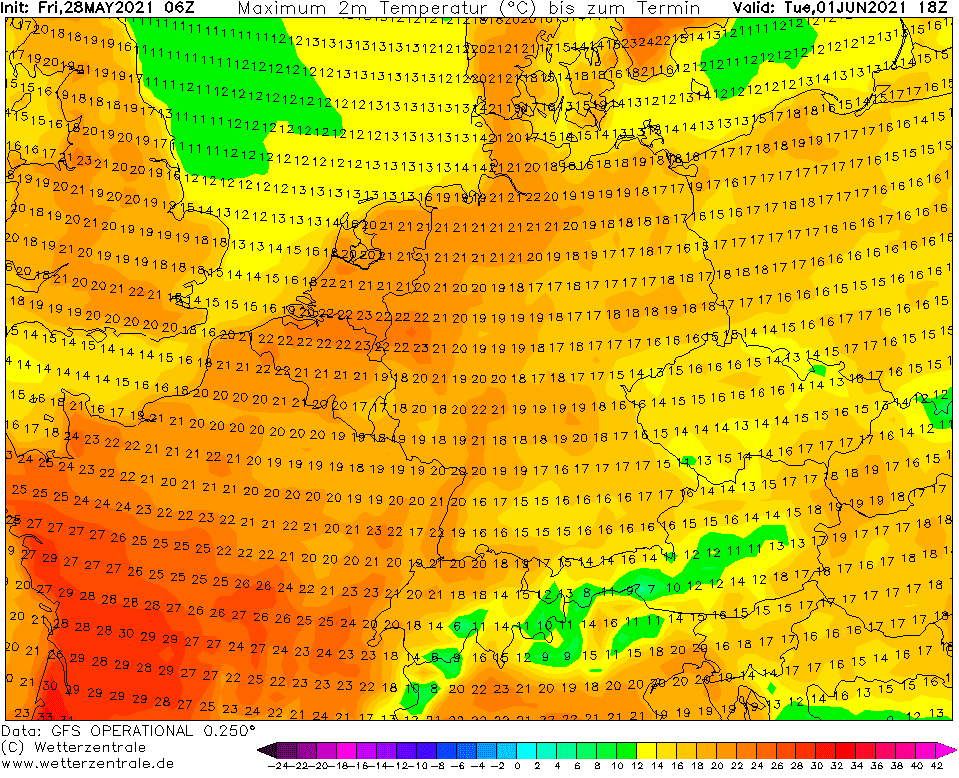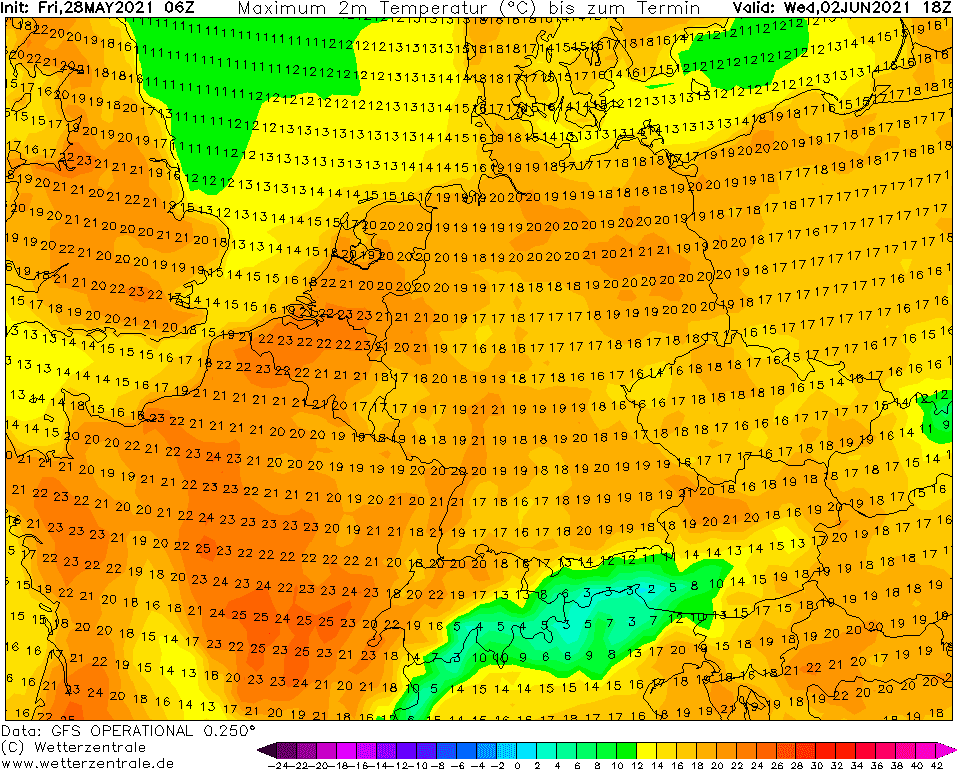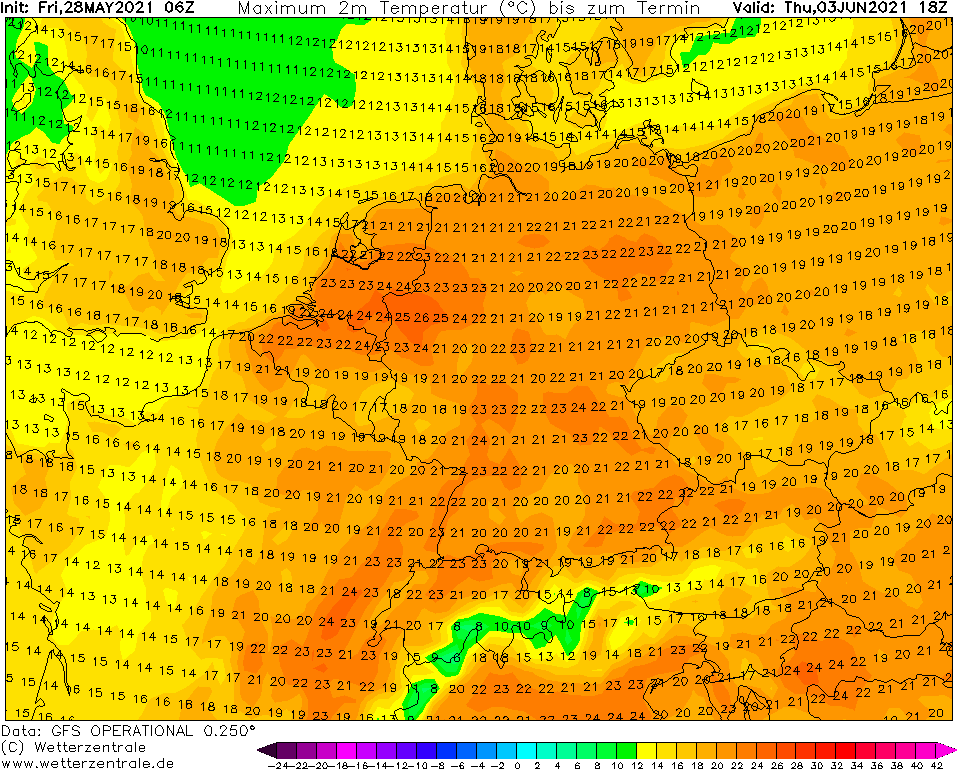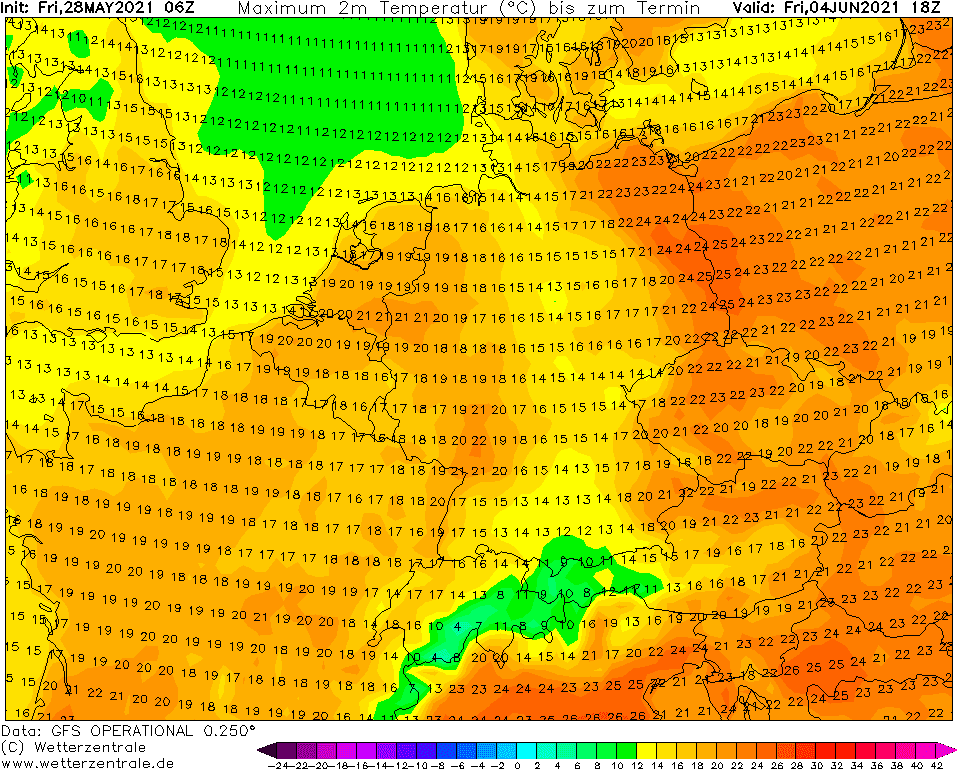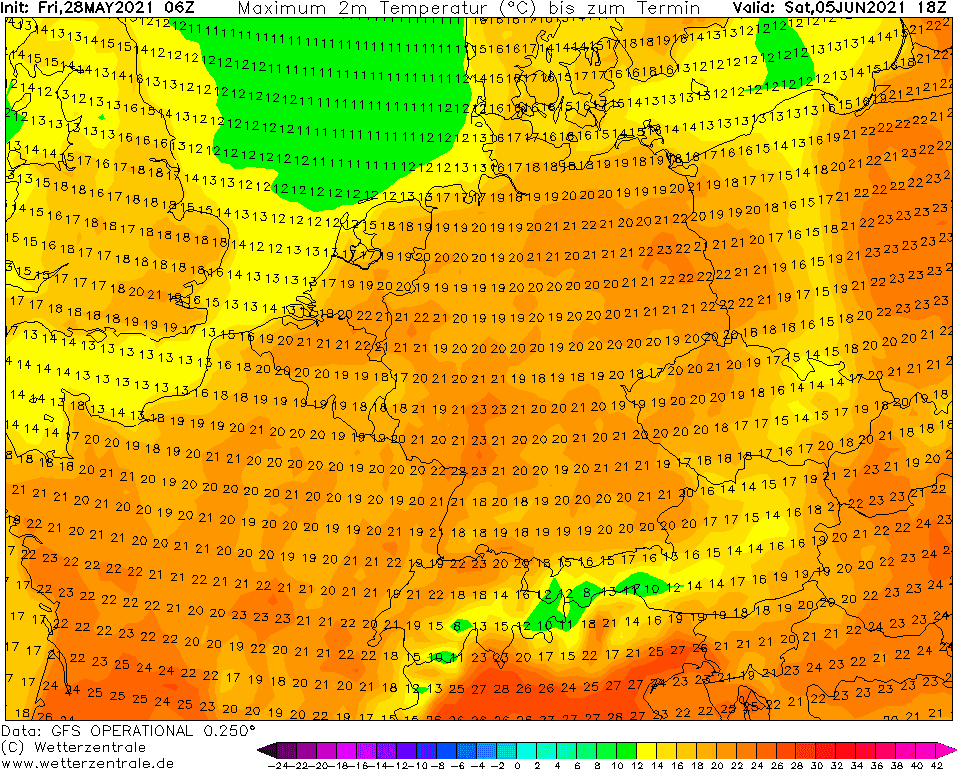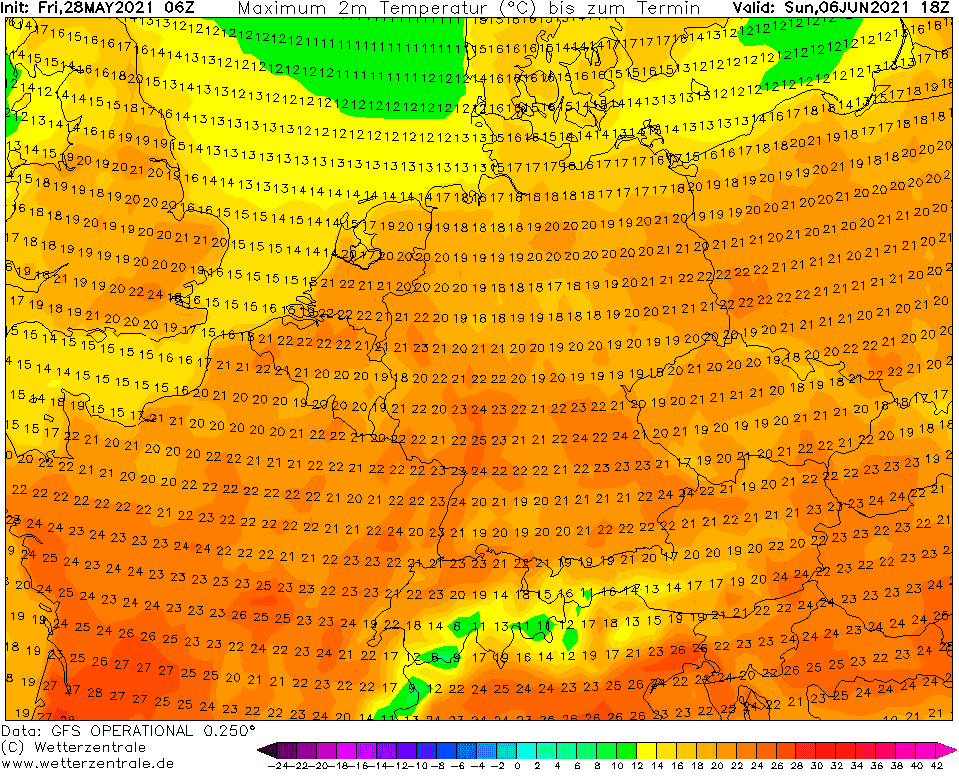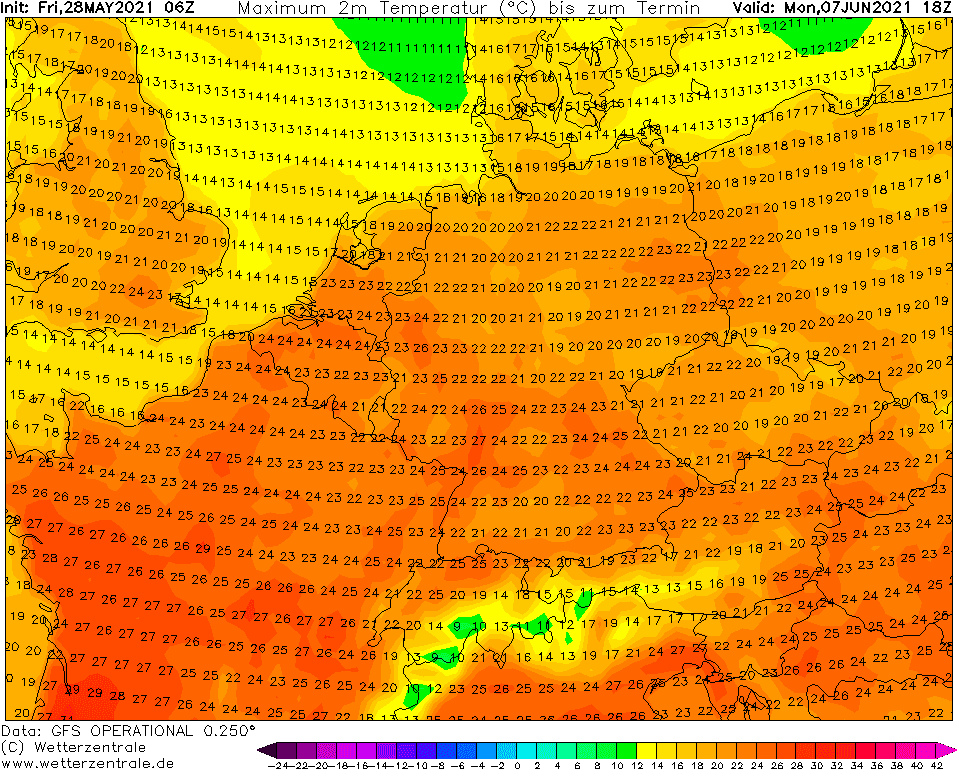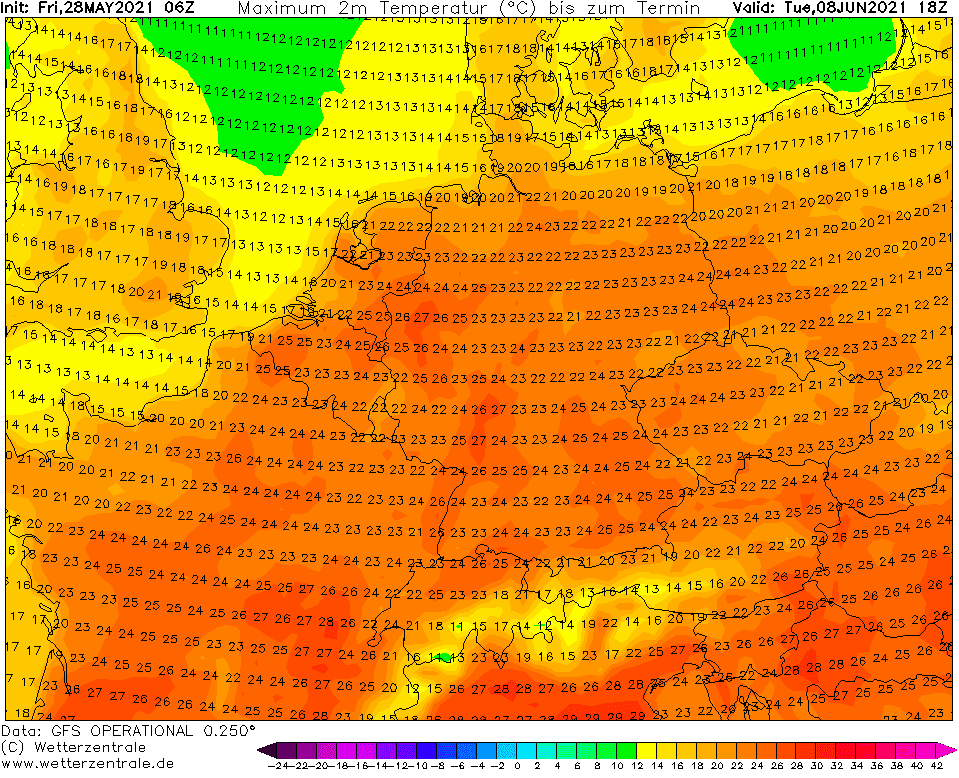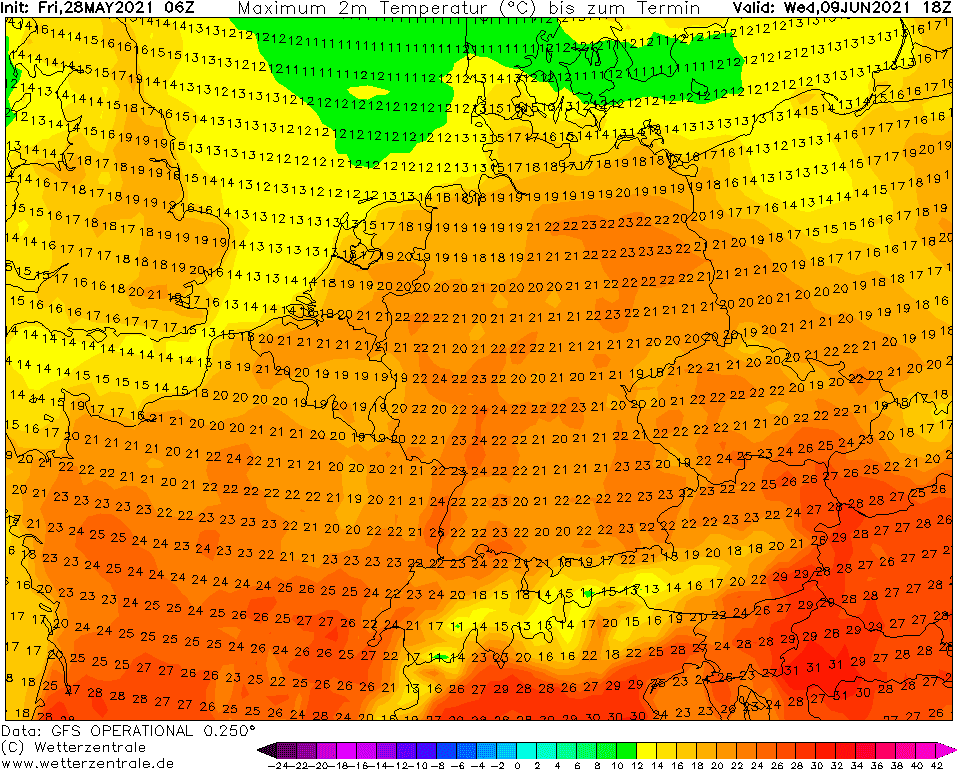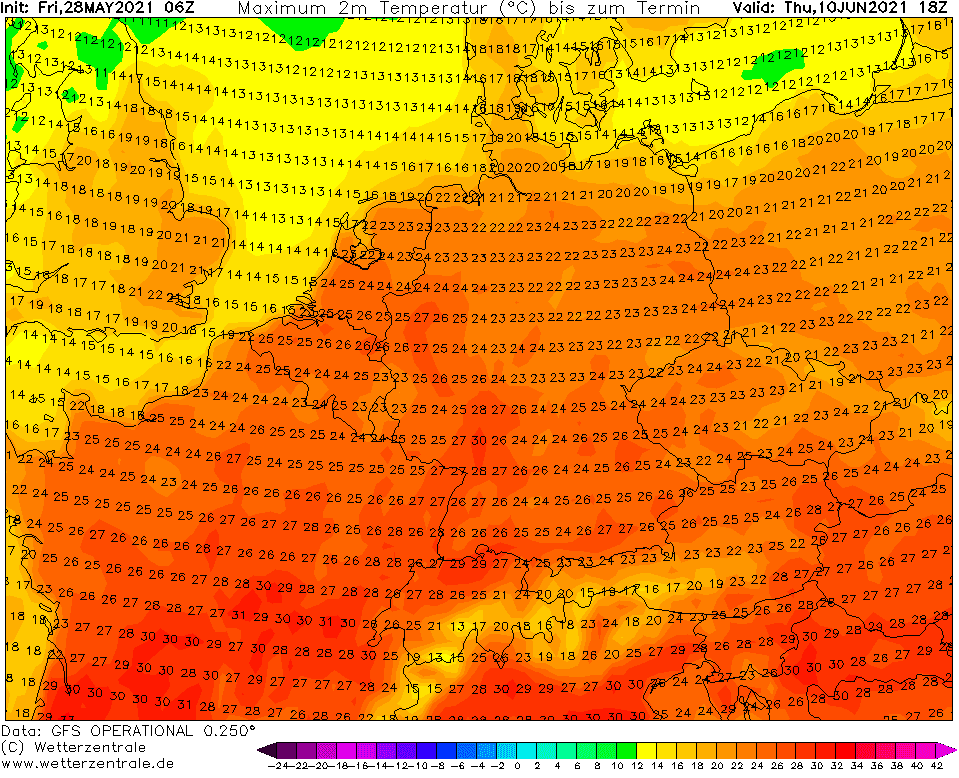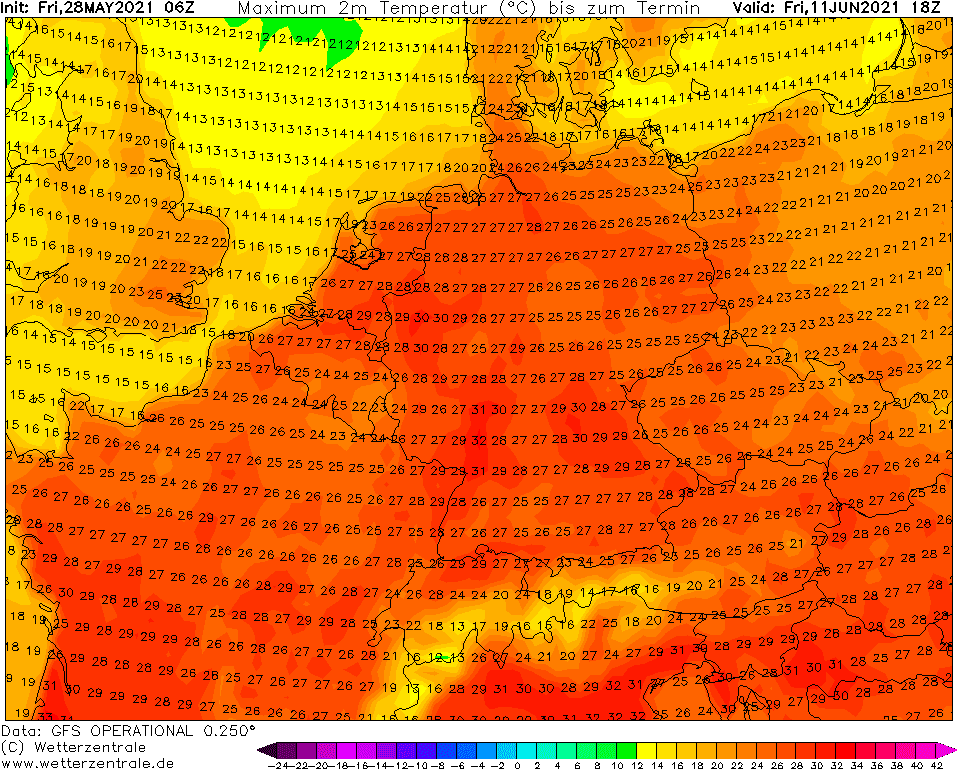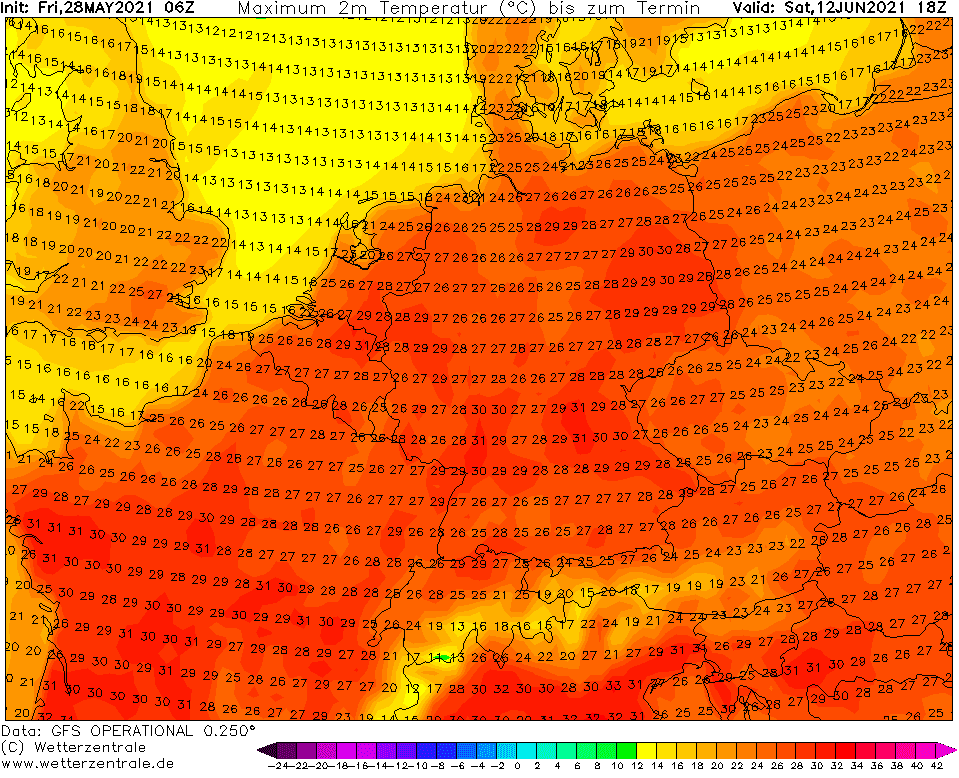 Source: wetterzentrale.de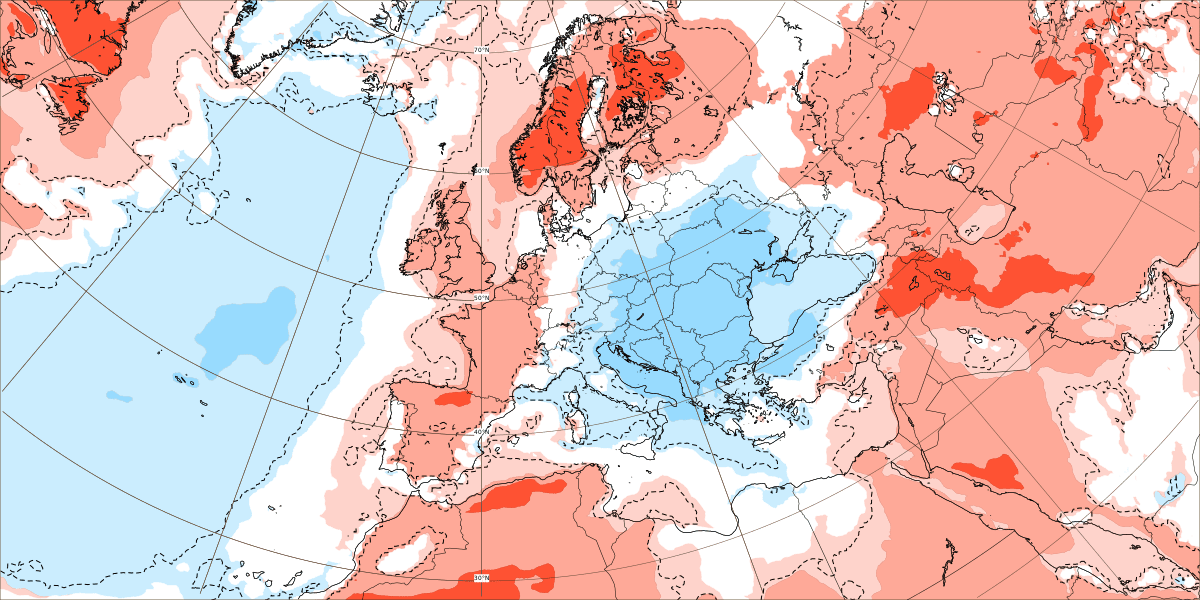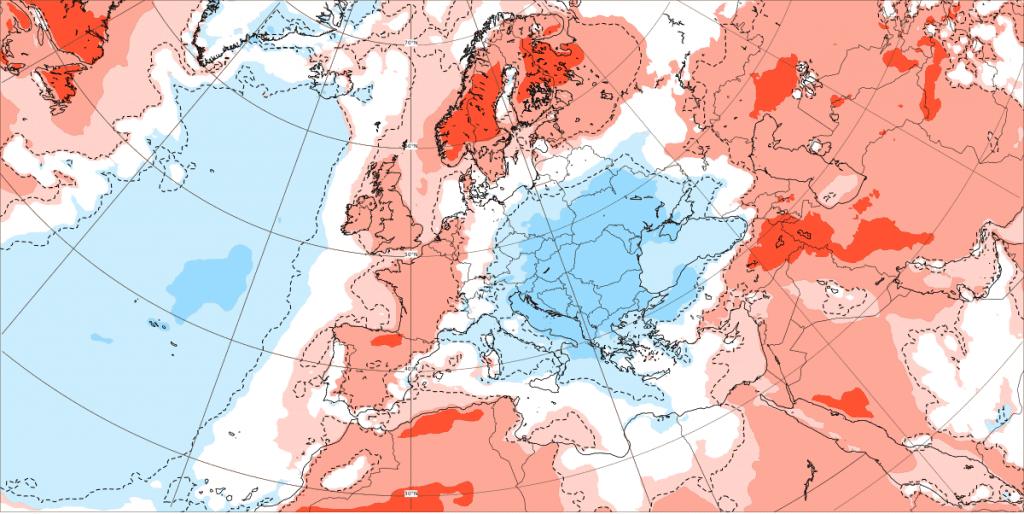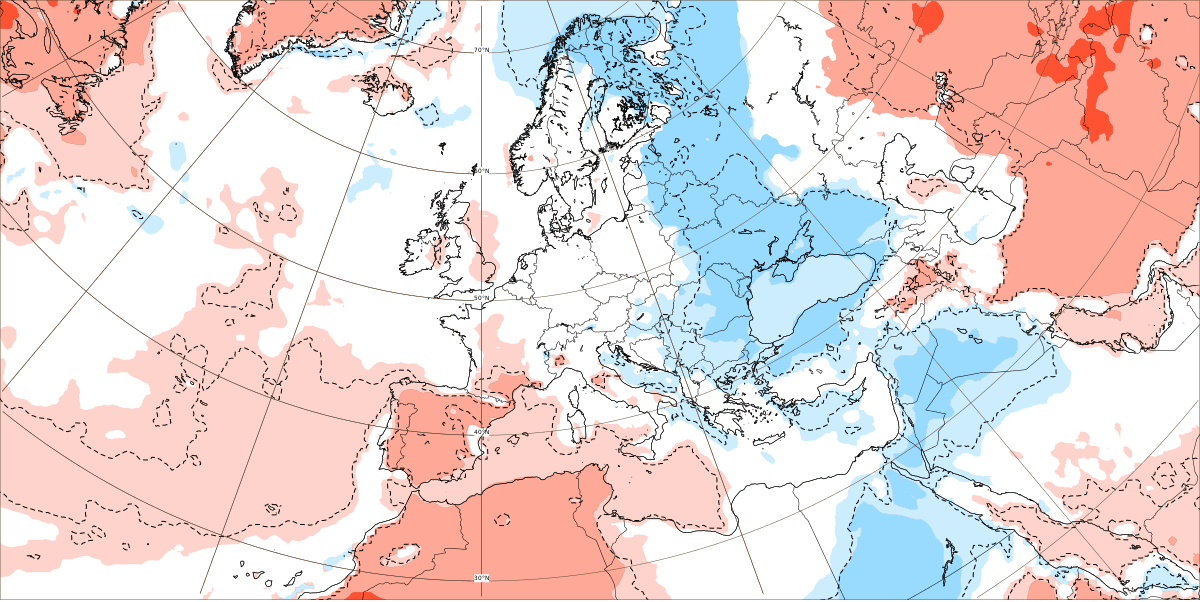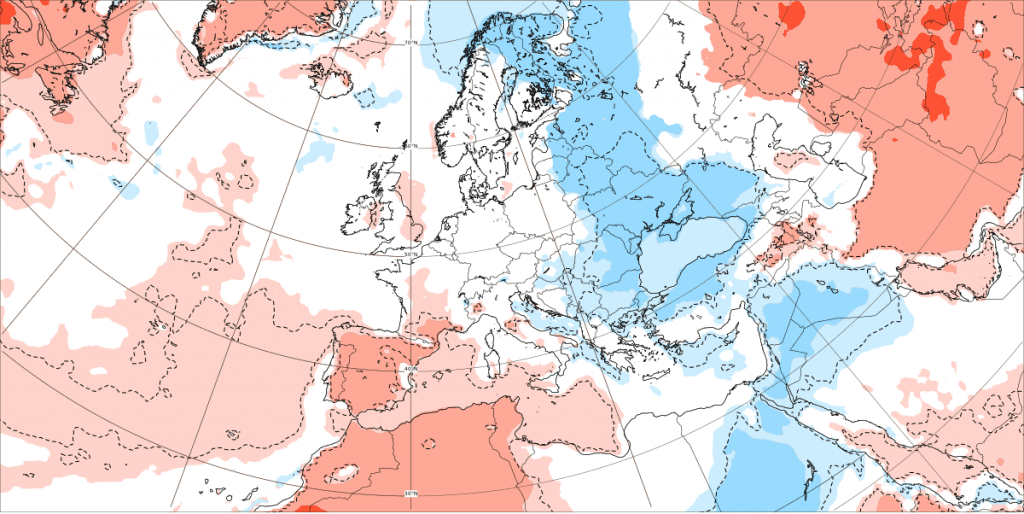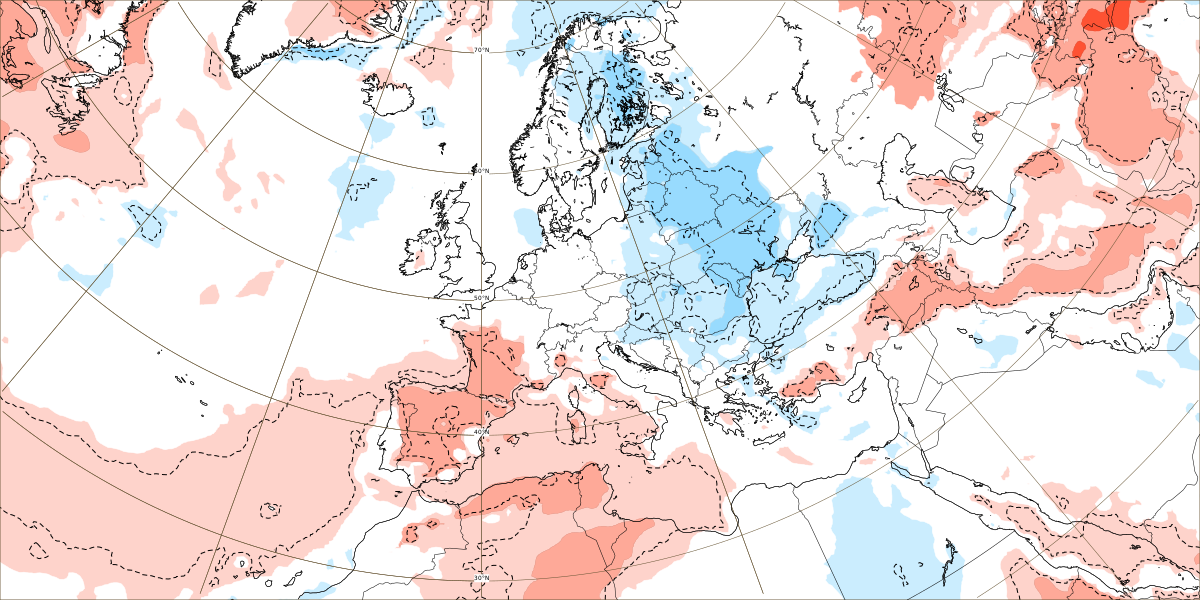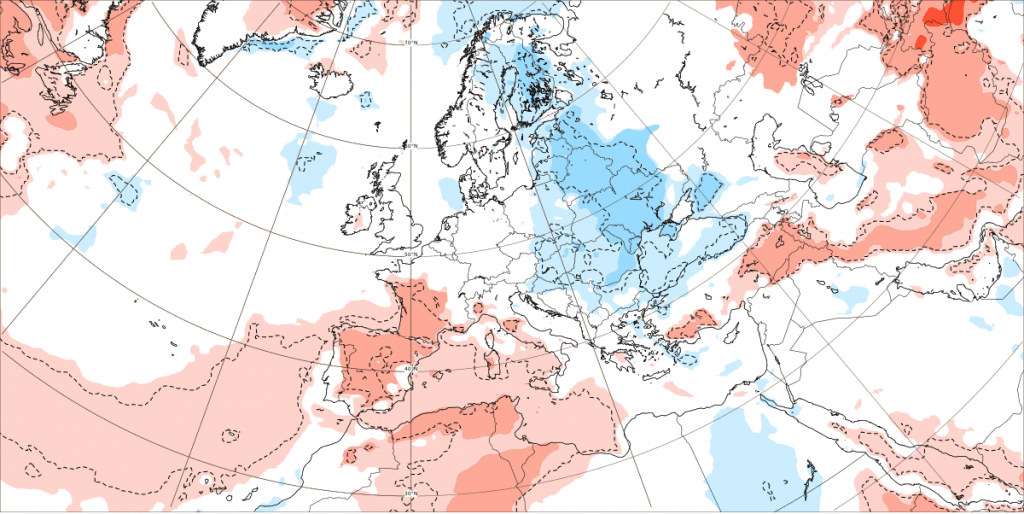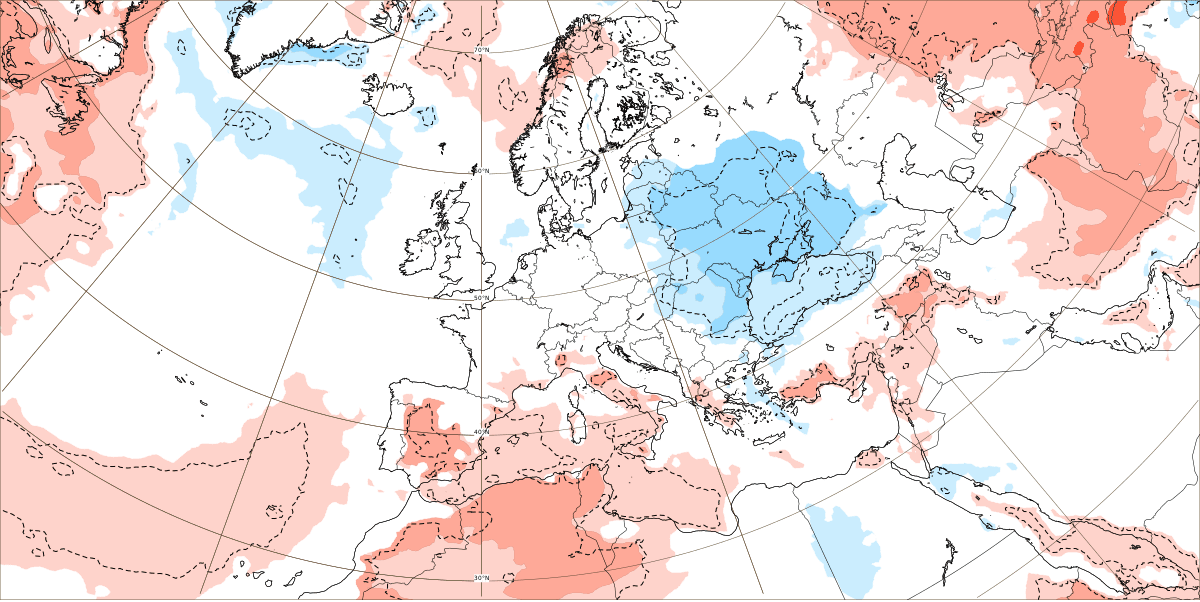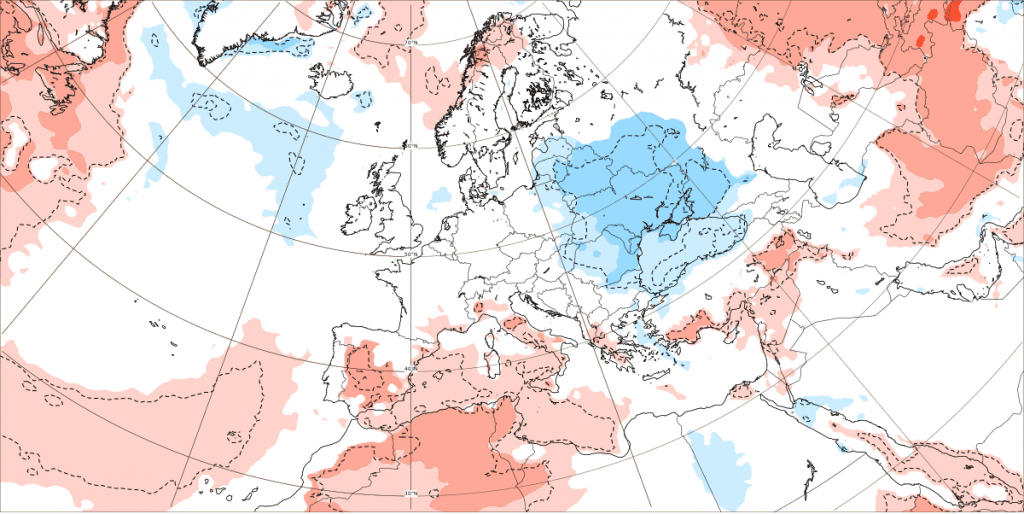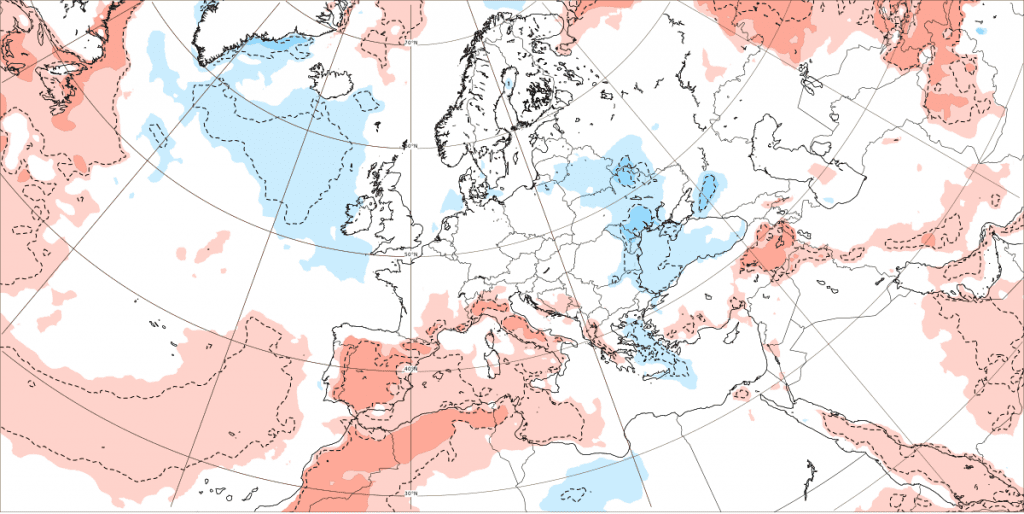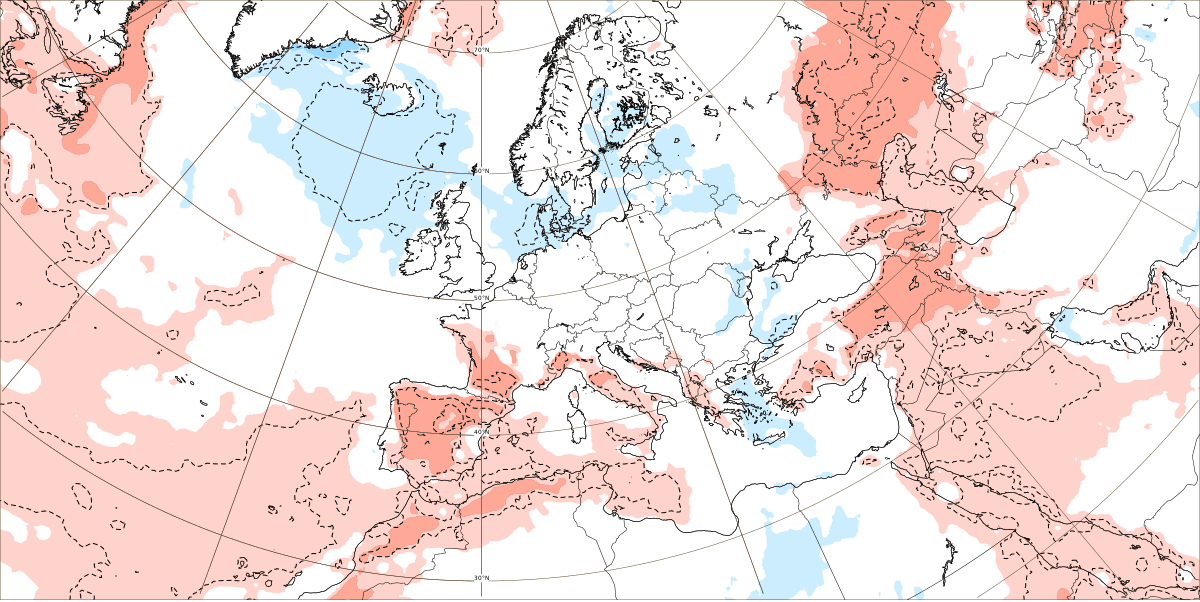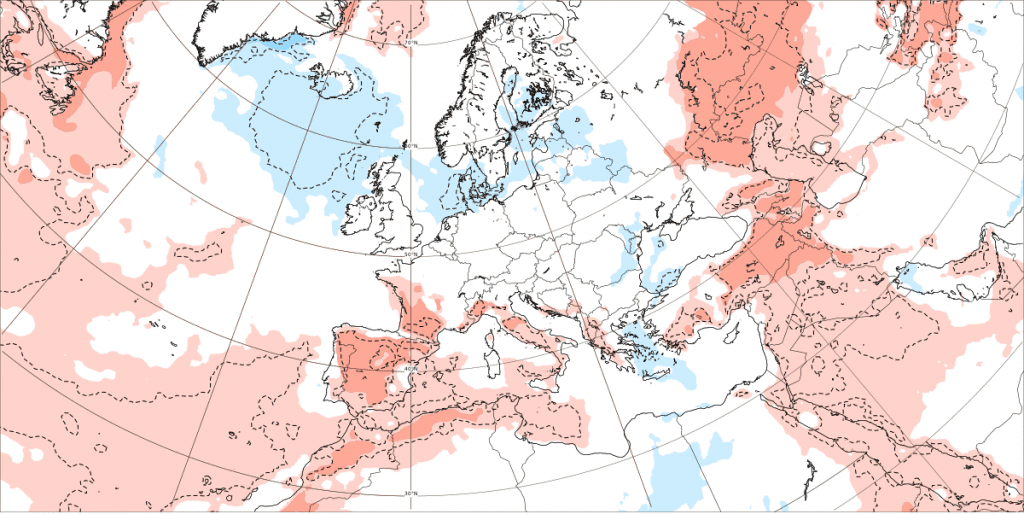 Temperature anomalies in weeks between 31.5.-12.7. 2021 in Europe, Source: Charts | ECMWF
(Visited 36 times, 1 visits today)