Only before a few days we have informed about catastrophic situation in northern parts of South America, including Amazon /https://mkweather.com/brazil-colombia-ecuador-under-water-amazon-river-near-highest-levels-in-history//.
Amazon river is near its highest levels in history thanks to strong La nina, but in the region appeared the next very unusual event - Lima, capital of Peru, reported a storm.
Yes, a storm - storms in this climate haven´t appeared since 25. April 1960, according to some meteorologists since 1877, therefore it is really rare event!
According to National Weather Service and Hydrology of Peru however, storm in Lima wasn´t related with ENSO.
While in previous article we have described basic facts about recent floods in northern Brazil, Colombia and Ecuador, now, Guyana and Suriname have added, with really powerful storm activity and widespread floods.
Significant flooding was in the last period reported from Guatemala, Central America, too.
According to 16-day precipitation forecast, the next heavy rains and storms are expected in northern Amazon in Brazil, Peru and Ecuador and large parts of Colombia, Venezuela, Suriname, Guyana and French Guyana.
Part of ITCZ will be shifted above Central America, with the next heavy rains and possibility of floods.
Thanks to La nina, very rainy and cold northern parts of South America are expected in 2021, while in more southern parts of continent, farther from ITCZ, should regionally appear severe drought, heatwaves and wildfires during the next months /e.g. https://mkweather.com/the-worst-drought-in-20-years-in-brazil-harvest-in-danger-south-america//.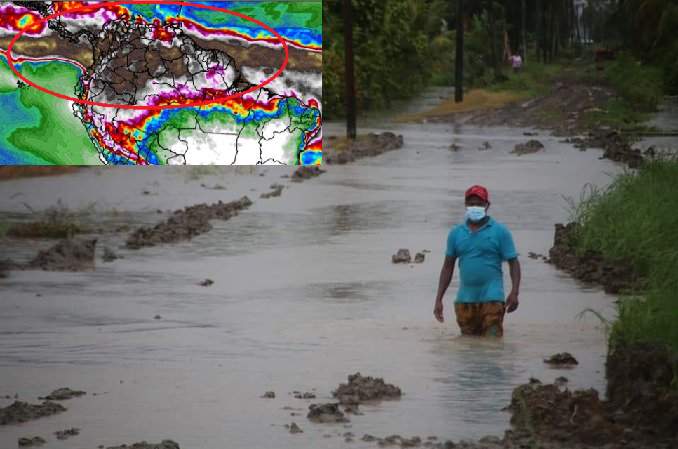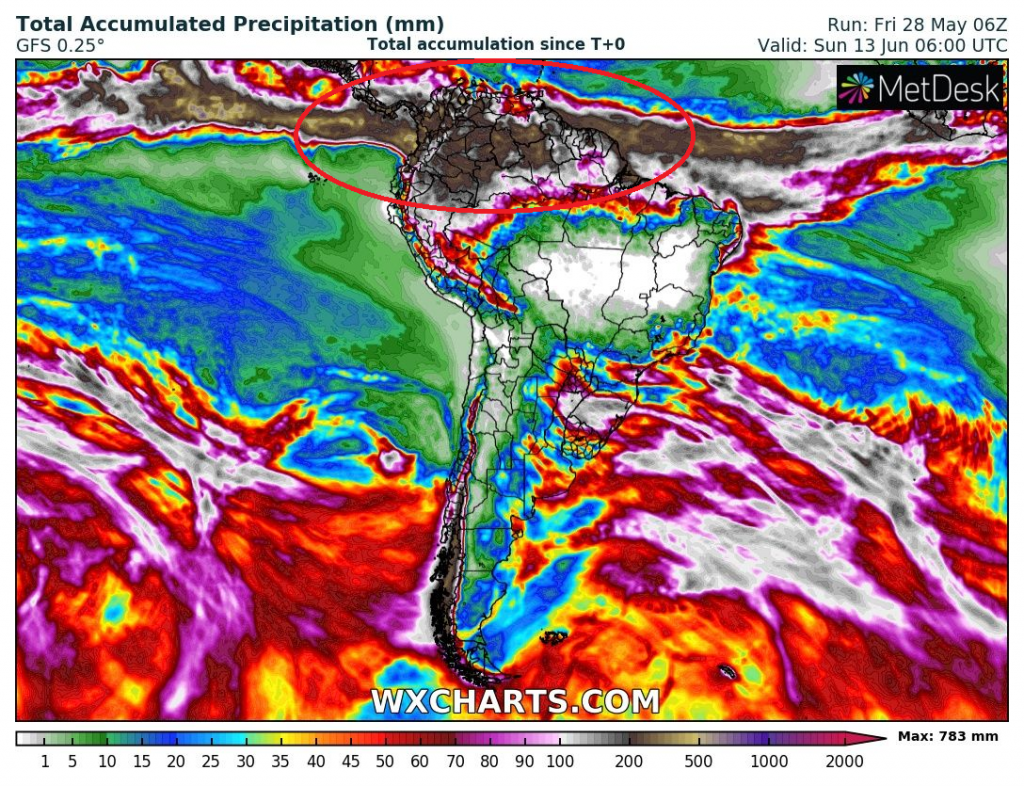 (Visited 14 times, 1 visits today)