First snow in Minneapolis / Michigan Tech University / British Columbia / Edmonton / Calgary +VIDEOS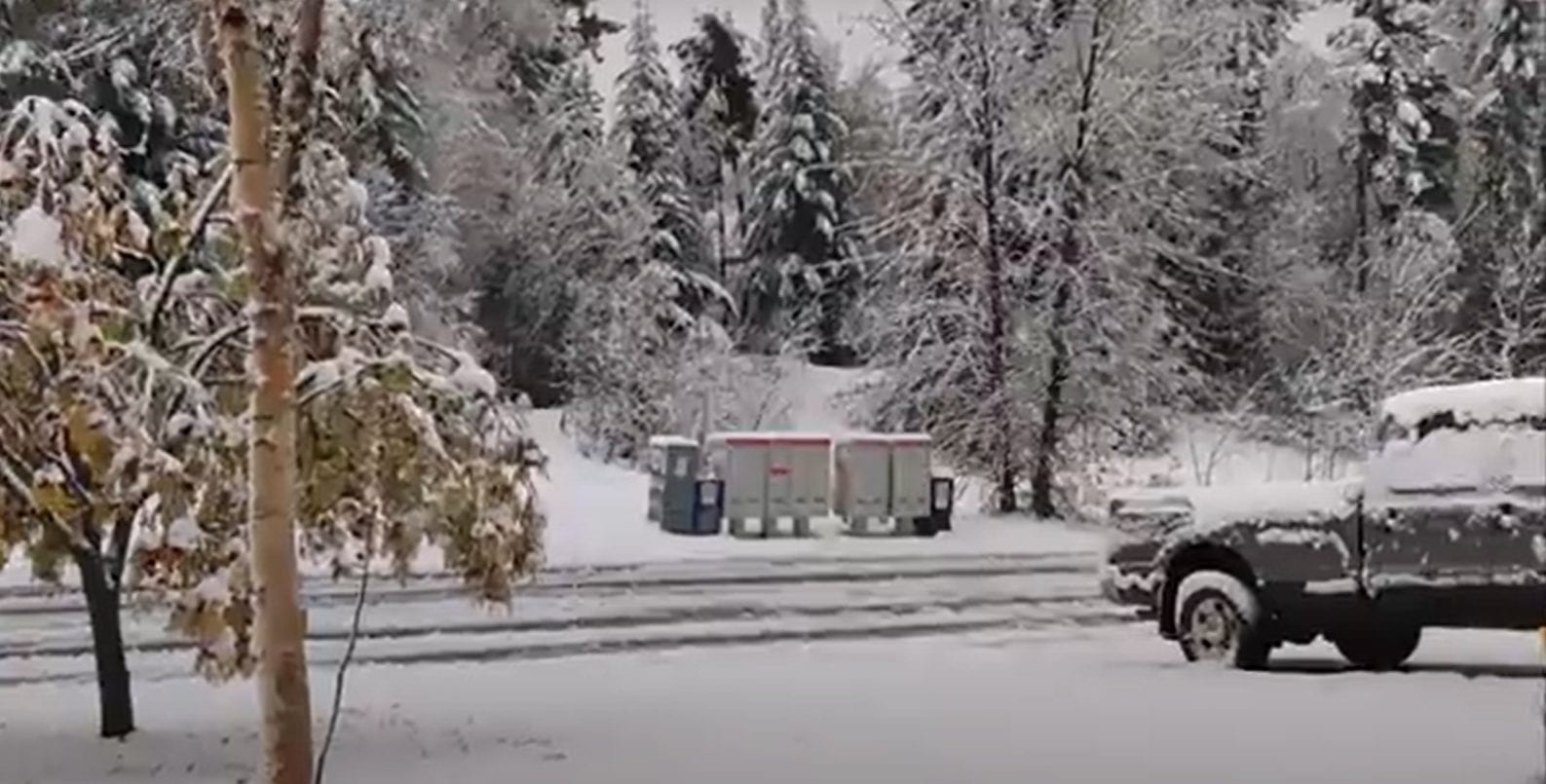 First snow is here in many parts of USA and Canada, together with extreme cold Arctic air, shifting to the southern areas, on Friday, 16. October 2020.
In the USA, trendy are videos from Minneapolis and Michigan Tech University, where snowfall, linked with cold front in front of Arctic extremely cold mass, was really heavy, with big snow flakes and creating a snow cover.
In Canada, sthe first snow has appeared e.g. in Edmonton or Calgary, but extreme snowfall has started to fall in British Columbia, too.
Extremely cold weather will persist over parts of Canada and USA until the end of October 2020, with possible peak around 25.-27. October, when extremely cold air according to predictions will flood not only northern, but too southern states, including Gulf Coast or Southeast.
As we informed in one from the last articles, in many parts of USA and almost in all Canada will appear the first snow until the end of October 2020, with regional winter conditions in Northern Plains, Midwest, Great Lakes area and Northeast /https://mkweather.com/2020/10/15/winter-already-in-october-unprecedent-october-snowfall-in-usa-and-canada-thanks-to-negative-phase-of-arctic-oscillation//.
Minneapolis and Michigan Tech University:
British Columbia, Edmonton and Calgary: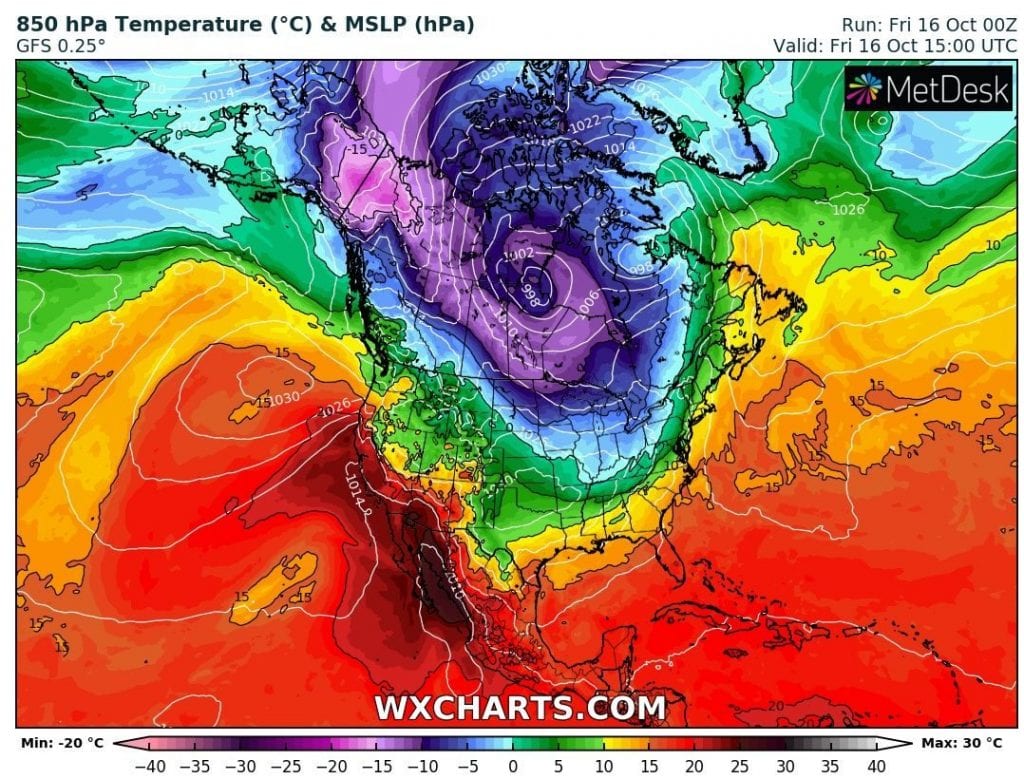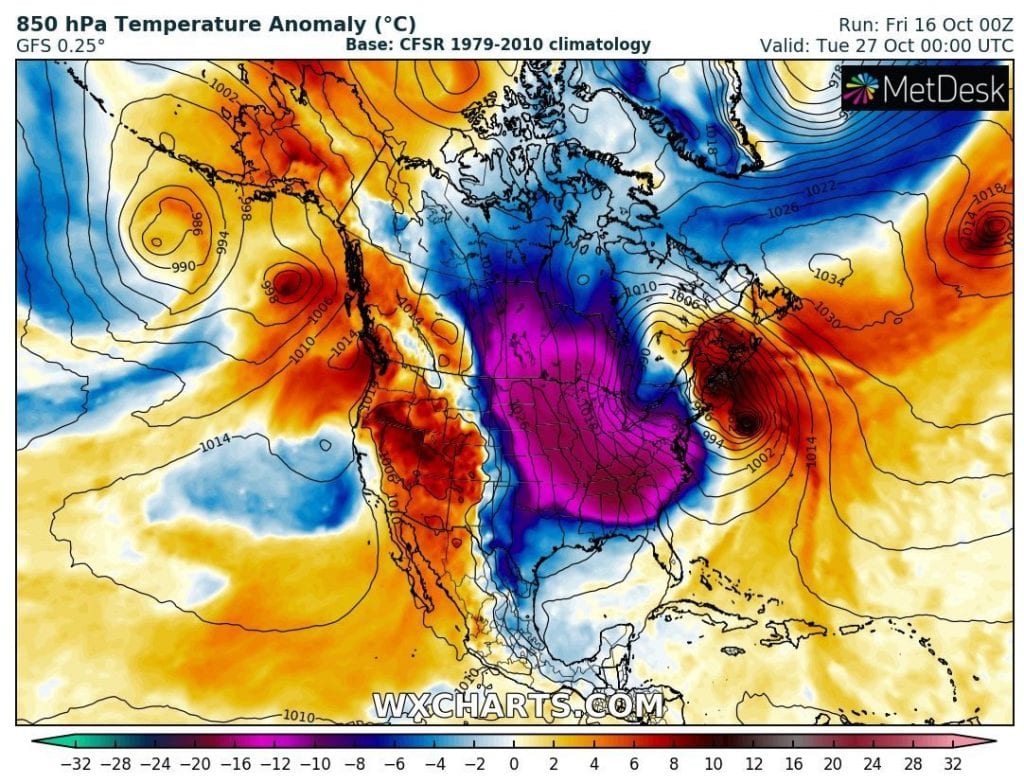 Read more: