Severe floods during the first June´s 2021 7 days hit France (Reims), the Netherlands (Deelen, Epe and Nijmegen), Luxembourg, parts of Belgium and Germany (Thuringia, North Rhine-Westphalia, Hessen and Bavaria).
From Stuttgart, Germany, 1 dead is reported and storms caused many injuries.
Rainfall totals reached regionally more than 100 mm in a short time and more than 50 mm in a hour.
Severe storms from western parts of continental Europe are already shifting above Italy and Balkan, where until the end of current week, severe storms are forecasted.
Floods already hit Požega-Slavonia, Zagreb and Bjelovar-Bilogora, Croatia, from Sunday to Monday, 6.-7. June 2021, with more than 70 mm of rain and flooded cities.
According to wxcharts.com weather tool, the most hit regions by storms until Sunday, 13. June will be Italy, Greece, Bulgaria and Romania, with some impact in Albania, North Macedonia, Serbia, Bosnia and Herzegovina, Austria and Switzerland.
Regionally, severe storms are possible in wider Black sea region, including Turkey, Russia, Ukraine and Caucasian countries.
If you plan a vacation in Italy, Croatia, Greece, Bulgaria or Turkey, we recommend you to watch current weather forecasts, news and warnings – flash floods are regionally very possible during next days.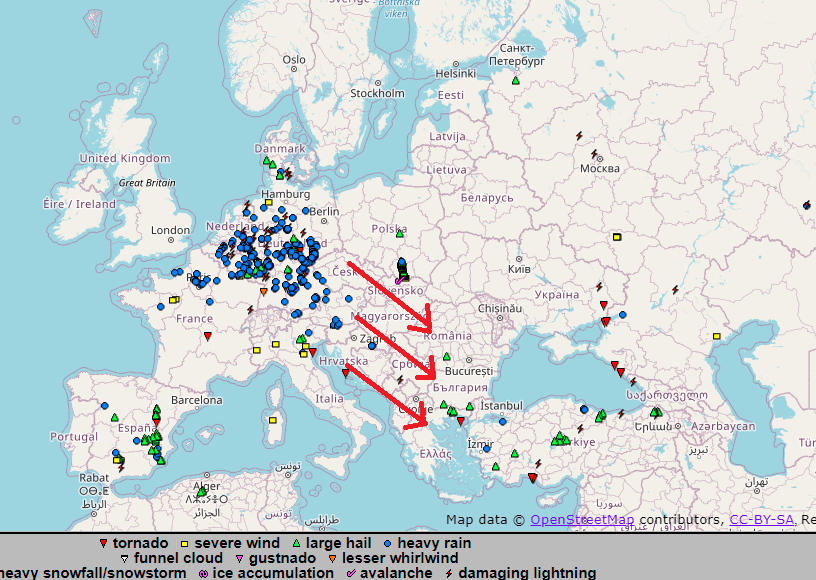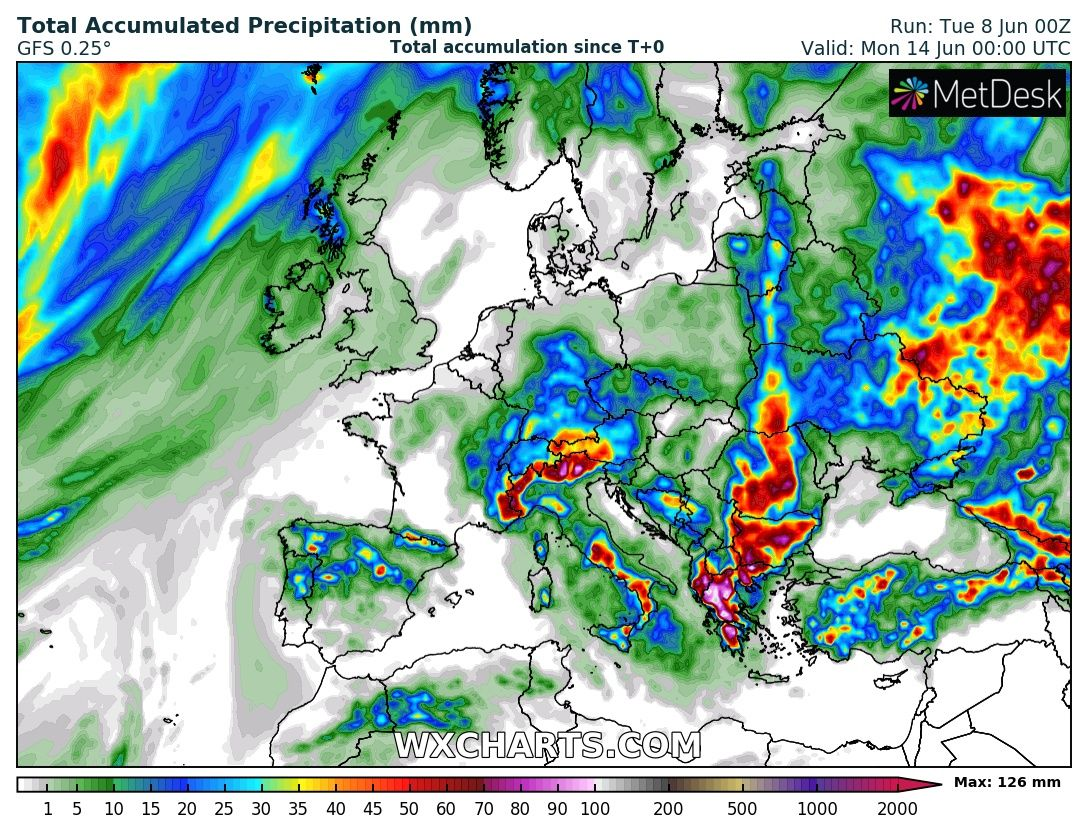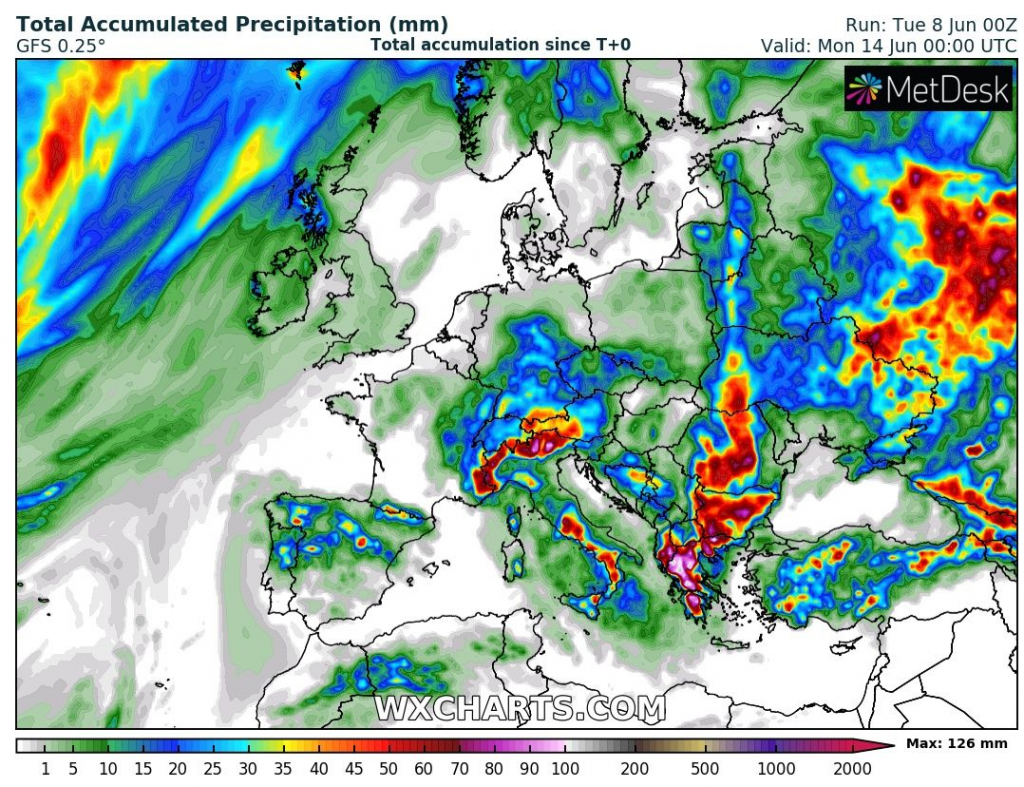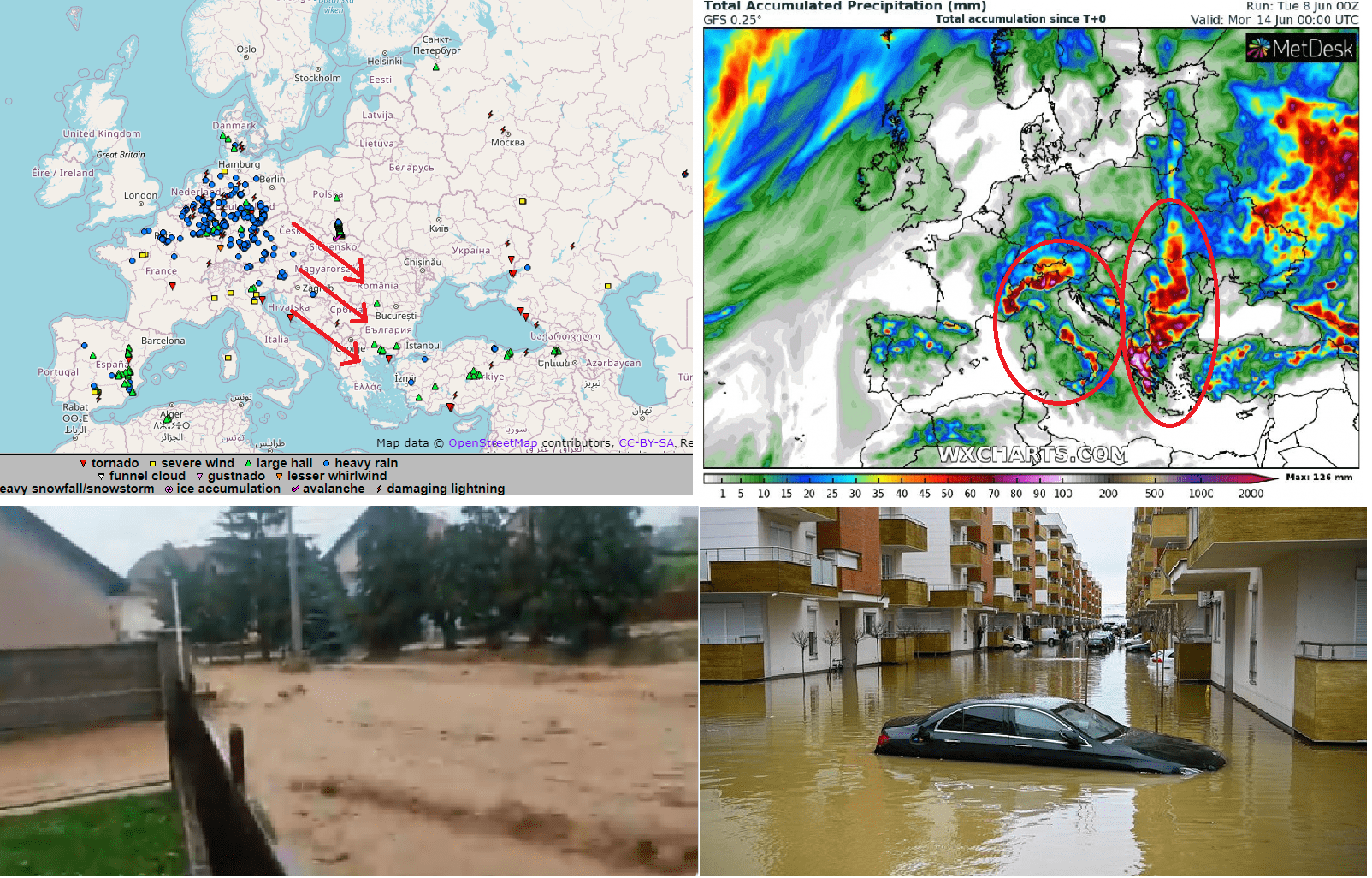 (Visited 19 times, 1 visits today)