In Yenbo, Saudi Arabia, only on 28. October maximum temperature has reached +41,0°C and on 18. November 2020 +34,0°C yet, but last days, maximum temperatures almost dropped under +30°C, with fresh night (temperature minimum +16,0°C), after region hit cooldown from the north, with severe storms and floods in the one of hottest deserts in the world.
On internet immediately have appeared several videos from Saudi Arabia, where we can see effects of severe storms in desert valleys and basins.
Parts of videos show cars buried under the huge layer of sand and rocks, another parts show a car carrying by floodwater.
In northern parts of Saudi Arabia, temperatures have dropped into +6 (minimum) / +18°C (maximum) last days (Turaif, 813 MASL), while southern parts report still tropical days few degrees above +30°C.
Forecasts for large parts of Middle East are however cold, rainy and windy.
Heavy rains are expected mainly in western Iran, eastern Iraq and northeastern, central and southwestern Saudi Arabia, mainly around 26. November - 1. December 2020.
Moreover, duststorms should appear mainly in Iraq and Saudi Arabia according to forecasted wind gusts.
A coldwaves with air in 850 hPa only +5/+10°C expect Egypt and Libya too and snowy conditions will persist in higher elevations of Afghanistan, Pakistan and northwestern India, too.
Cyclone Nivar shuold hit Oman and Yemen /https://mkweather.com/2020/11/23/powerful-cyclone-nivar-hits-india-and-arabian-peninsula-300-km-h-wind-gusts-expected// early next week, what should bring even stronger cold spell in the region (air will be flowing from north towards the system across all Arabian Peninsula few days).
Middle East therefore should expect winter conditions already at the end of November 2020.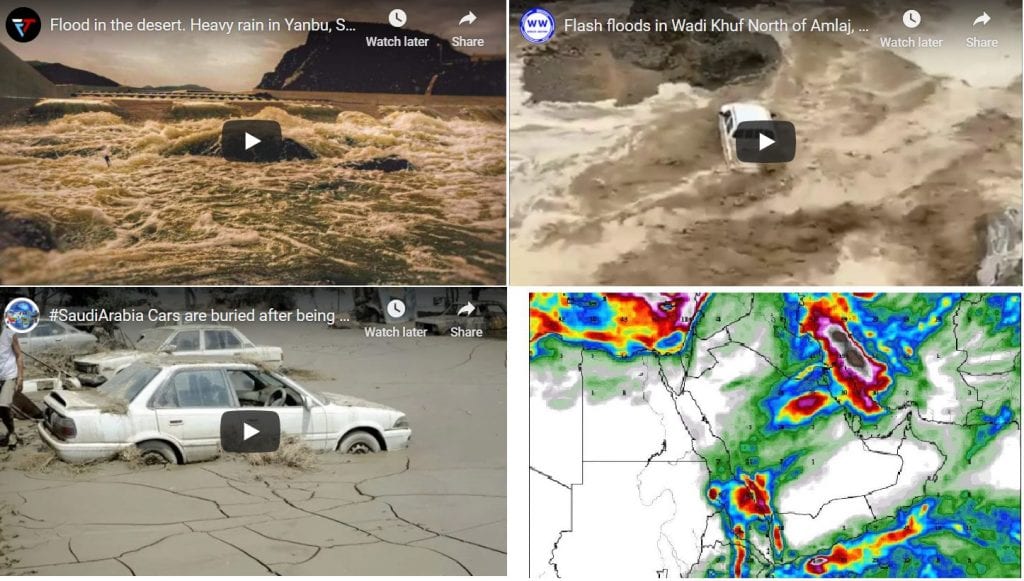 Accumulated precipitation and Maximum wind gust in Middle East until 9. December 2020 /wxcharts.com: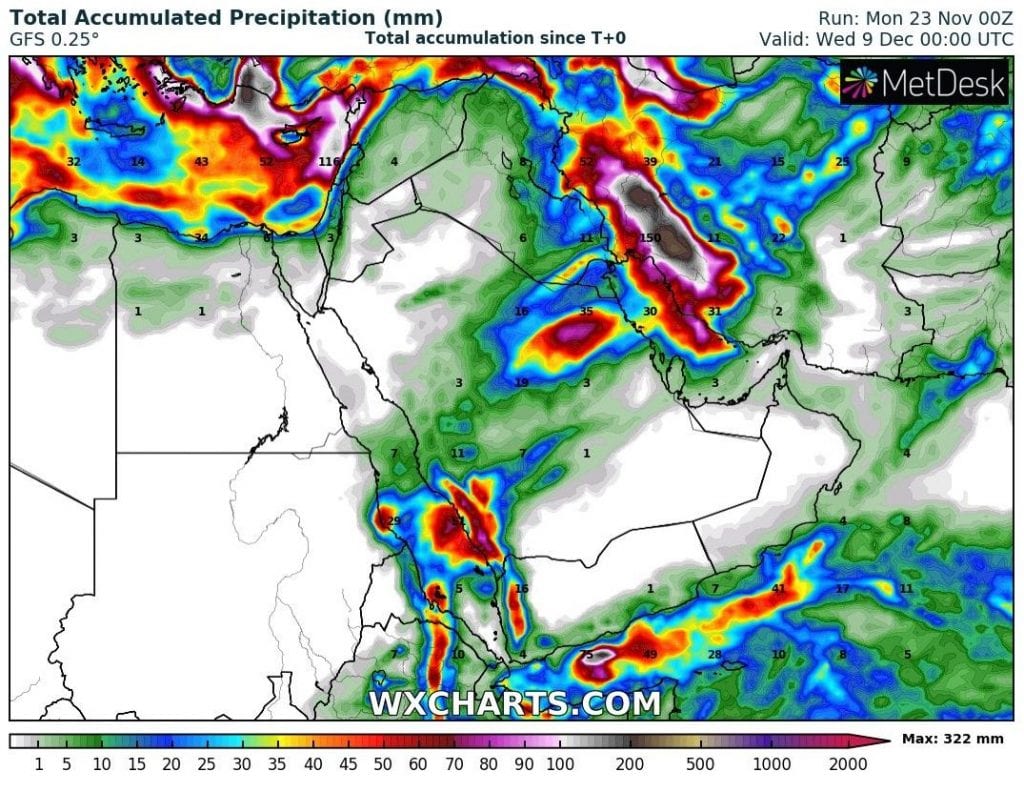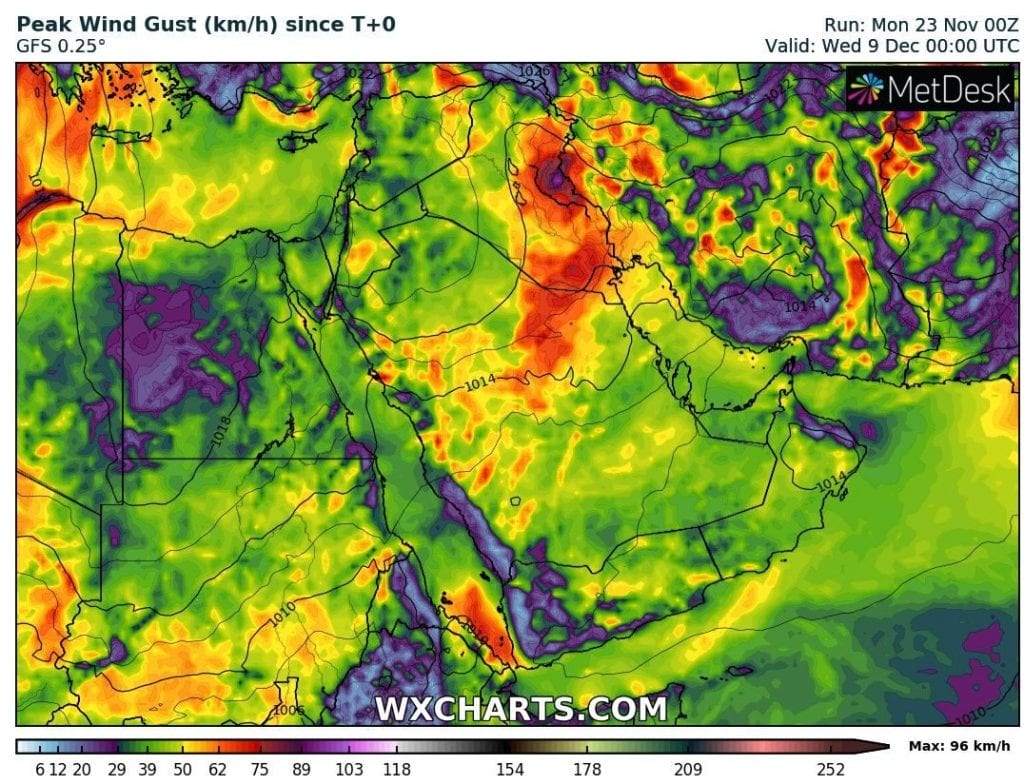 Meteograms for Riyadh, Teheran, Baghdad and Dubai (in order) /wxcharts.com: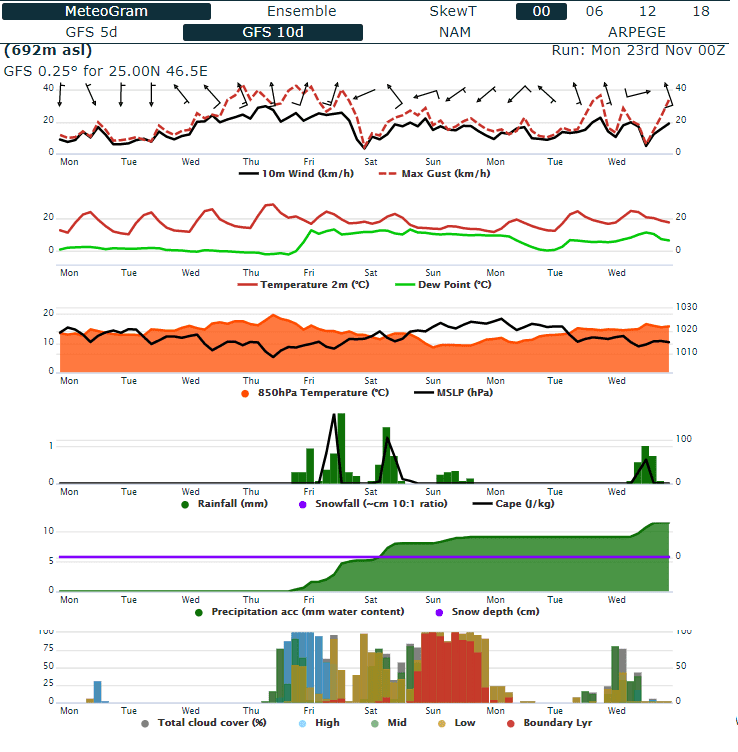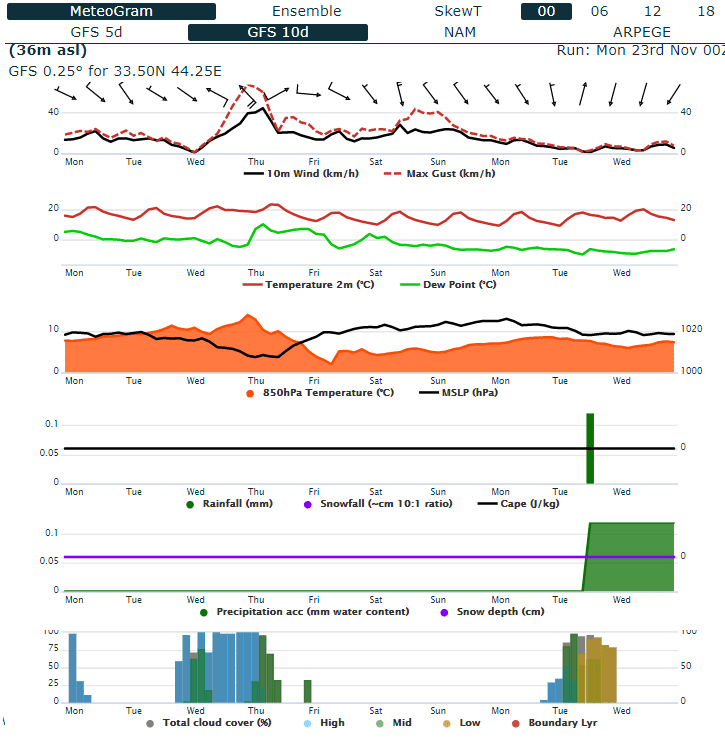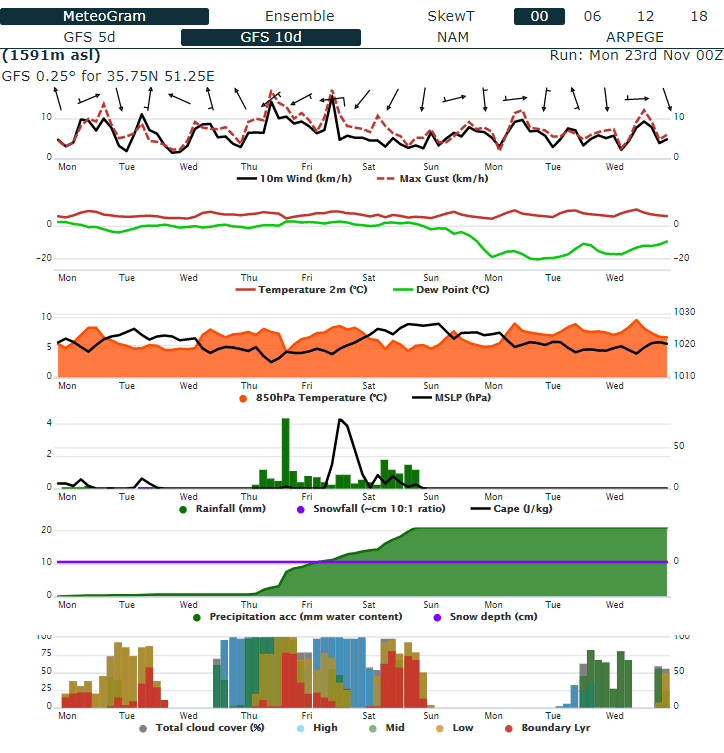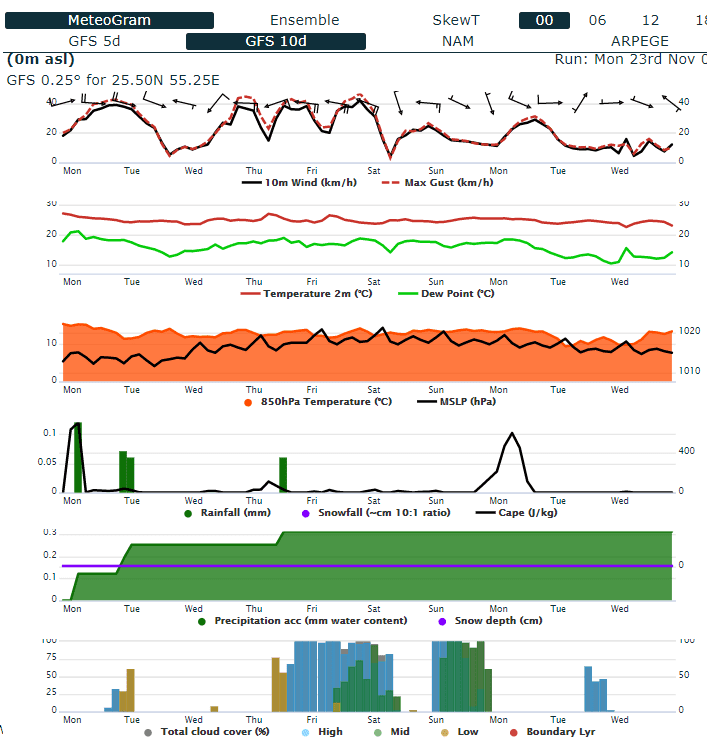 Read more:
(Visited 101 times, 1 visits today)