After First Mkweather Christmas 2020 forecast for the USA and Canada /https://mkweather.com/2020/12/06/first-christmas-forecast-for-the-usa-and-canada-warm-christmas-but-chances-for-snow-in-west-midwest-and-great-lakes-region// we should look at current predicted conditions for White Christmas in Europe.
After 2 previous Christmas forecasts /https://mkweather.com/2020/11/19/first-forecast-for-christmas-2020-in-europe-higher-chance-of-cold-and-snowy-weather/; https://mkweather.com/2020/11/28/must-see-white-christmas-2020-forecast-for-europe// and Final Outlook for Winter 2020/2021 /https://mkweather.com/2020/11/24/winter-forecast-2020-2021-final-outlook//, current forecasts for Christmas 2020 are more clear. Thanks to more available forecast outputs, we should estimate main features for next 2-3 weeks.
In last Christmas forecasts for Europe, we were estimated, that polar vortex will stay over Europe longer, mainly in central and eastern parts Europe until Christmas.
However, ECMWF and GFS model, if we collect their outputs together, are showing relatively stable anticyclonic pattern over Europe before and during the Christmas 2020, with anticyclonic weather shifting from the west and central parts of continent to northeast.
In this, increased anticyclonic probability of character of incoming Christmas 2020, chances for snowing or snowfall have been significantly reduced, with possibility of clear weather, still with cold nights, but temperatures mostly above 0°C during afternoons.
However, character of weather should be different from one region to another thanks to geomorphologic characteristics of regions – in basins and valleys in 300-800 MASL should appear very cold mornings, with minimum temperatures -8/-18°C and daily fogs with all-day frosts, what should conserve snow cover on the ground, but in lowlands, minimum temperatures only +2/-8°C are expected daily temperatures -2/+4°C, in northern Germany, northern and western France and the UK and even for a few days in Denmark and southern Sweden +4/+9°C, what will be for possible white Christmas 2020 very unfavorable.
Probability of White Christmas 2020 is still staying in Eastern Europe, most of Scandinavia, thanks to Mediterranean low before Christmas in most of Balkan and approximately in 1/2 of Central Europe, but in other regions, such as British Islands, northern Germany, France, Spain or Italy, snowy conditions will be limited into mountainous regions, in better case basins and valleys around 800 MASL.
Chances for heavy snowfall should bring mainly expected Mediterranean low and possible cold front linked with this low or next additional, although weaker frontal system from the west.
If anticyclonic weather will hold longer, thanks to possible transition to NAO+ phase until the New Year 2021, this type of weather should be used for winter sports and skiing, after Christmas, if lockdown, surely, won´t be valid, but winter sharp sun should be specious – COVID-19 is spreading mainly during cold and dry weather, therefore stay safe and watch weather with Mkweather.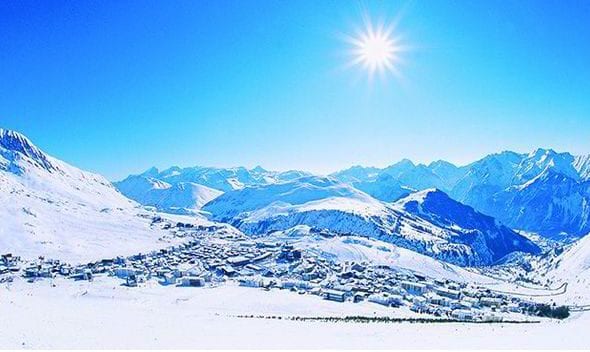 ECMWF forecasts for Europe for a week 21.-28.12.2020: Anomalies of temperature, precipitation and pressure: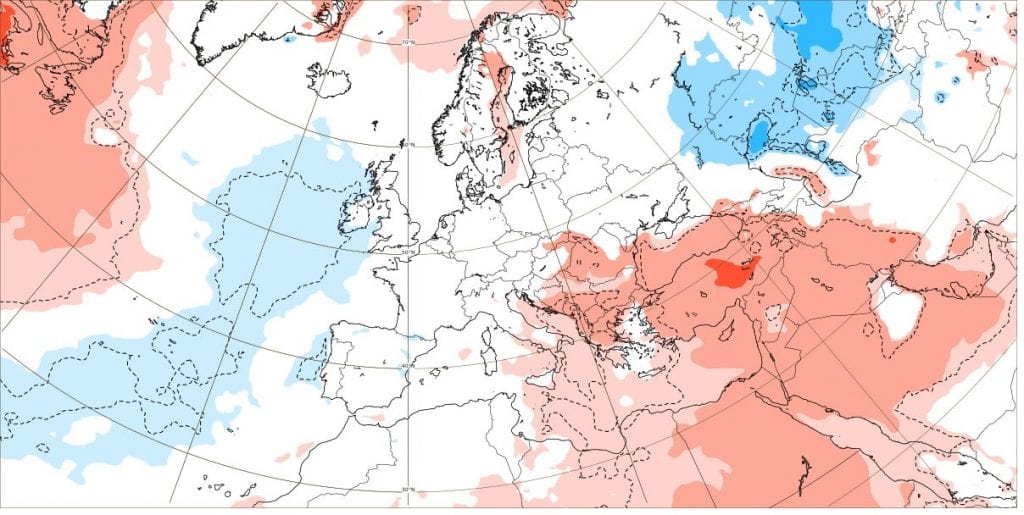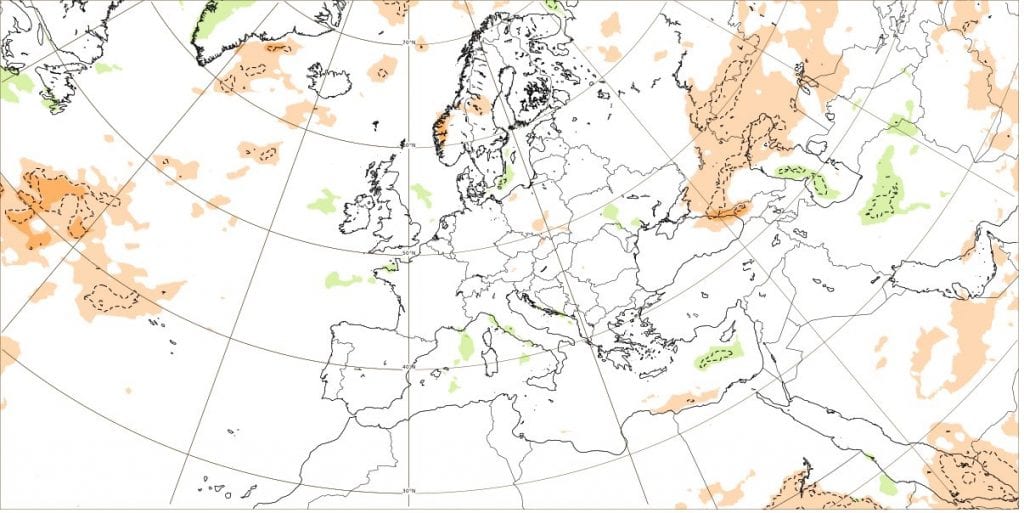 32-day forecast from ECMWF for chosen European cities:
Snow forecast until 22.12.2020 and 24-hour rainfall on 22.12. with emphasis of weak precipitation thanks to expected anticyclonic conditions /tropicaltidbits.com: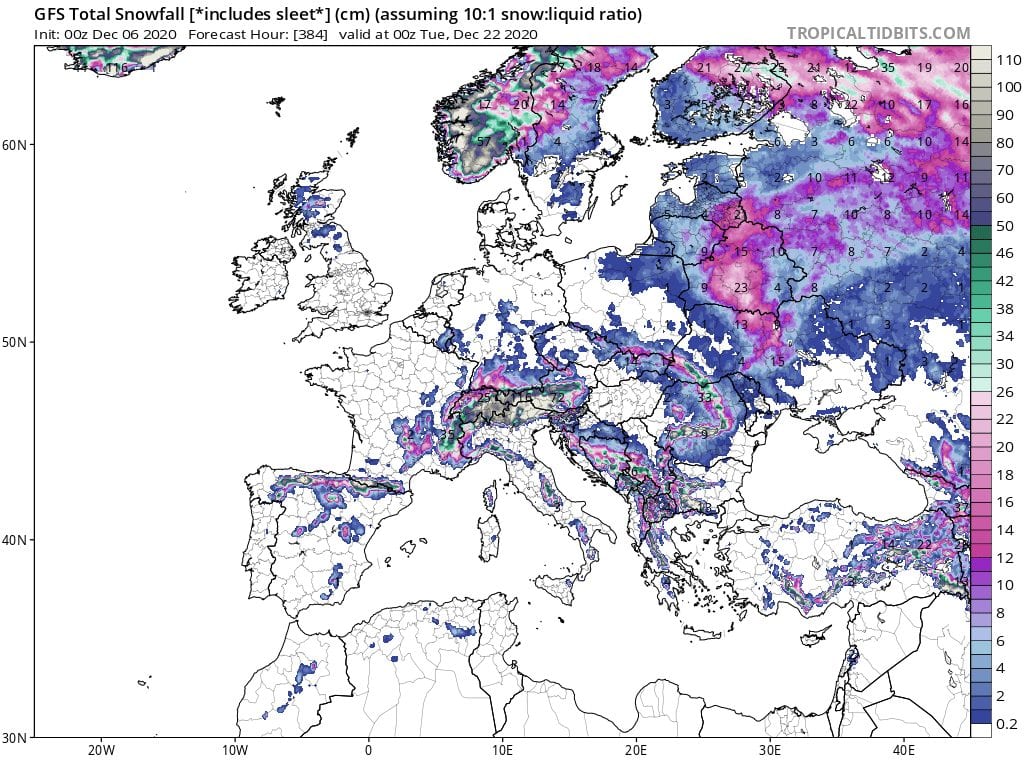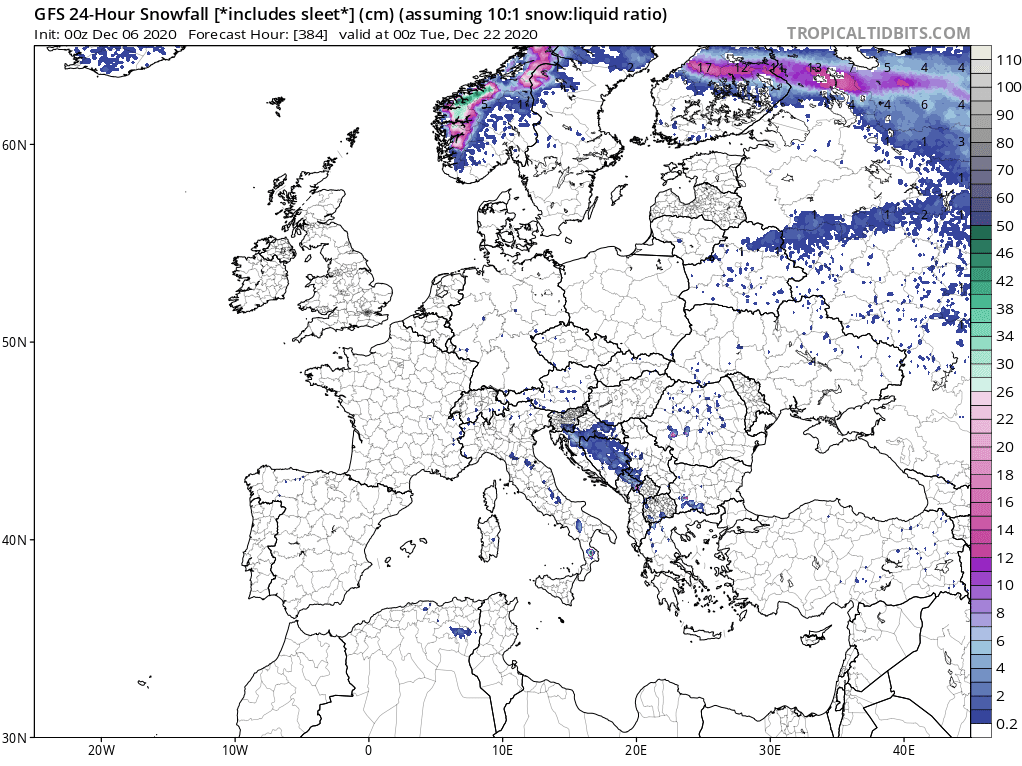 Anticyclonic weather expected few days before Christmas in Europe /besides Mediterranean low over Balkan/ – anticyclone should move to NE Europe between 21.-28.12.2020 /wxcharts.com: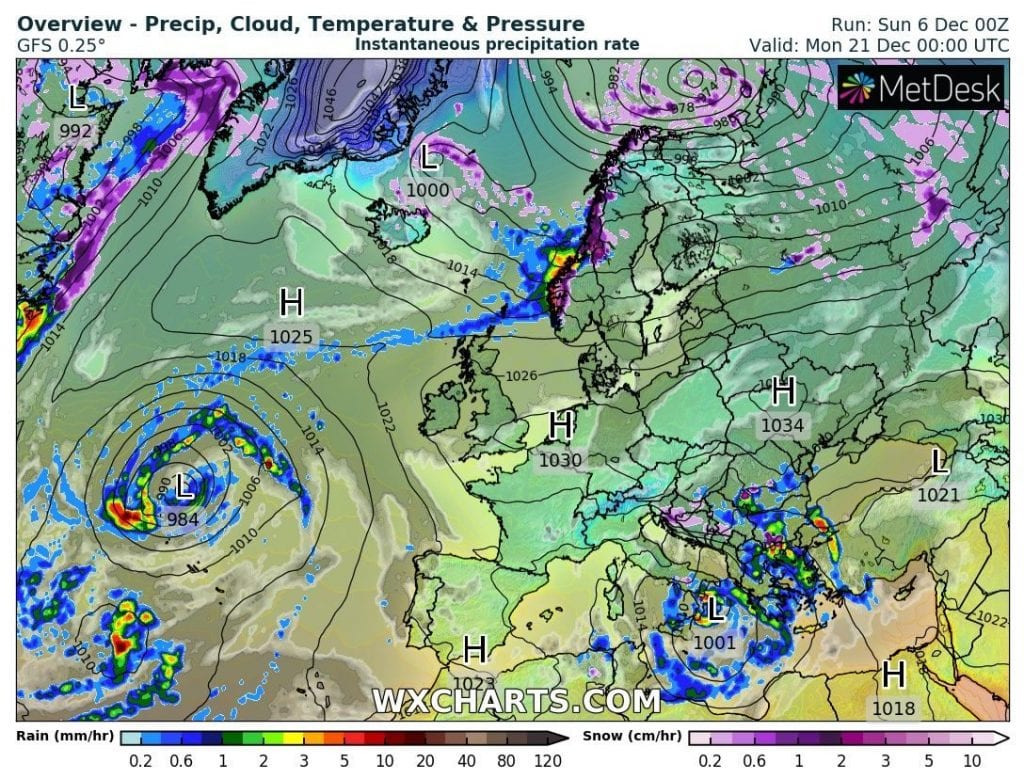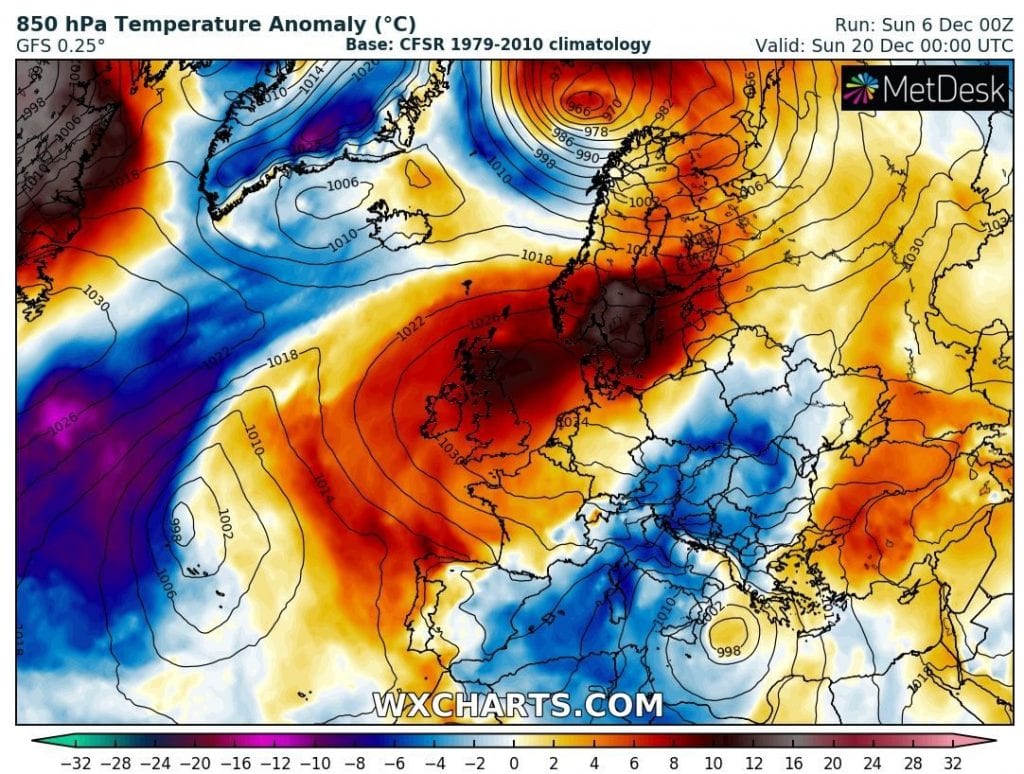 Expected temperatures 3 days before Christmas in central parts of Europe – in valleys and basins possible severe frosts, on lowlands warm days /wetterzentrale.de: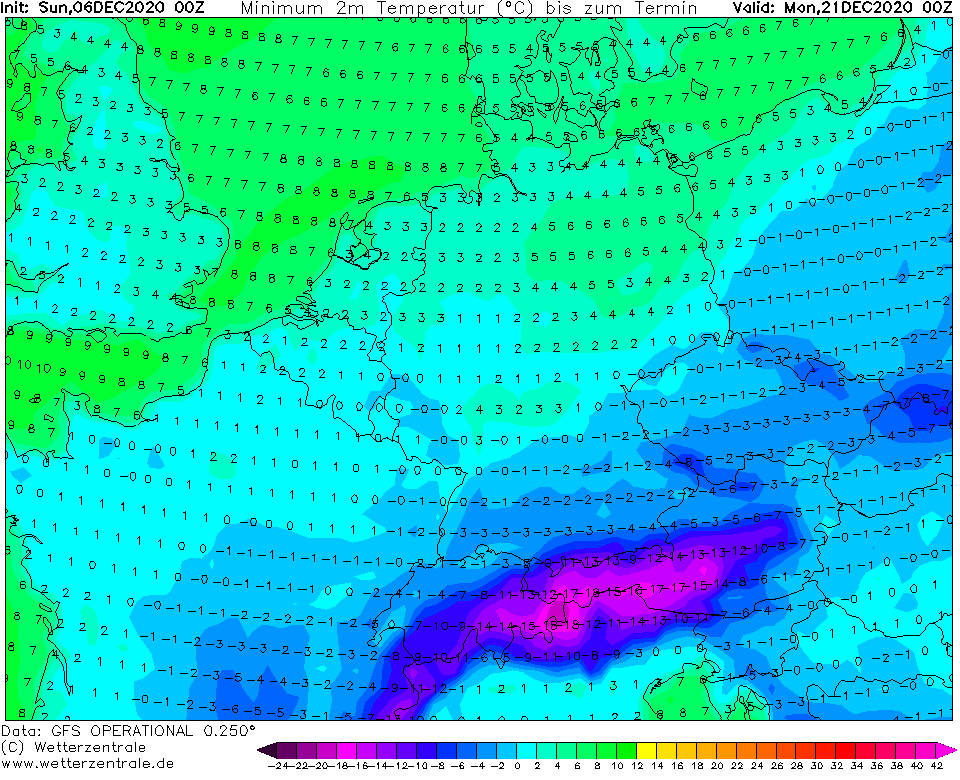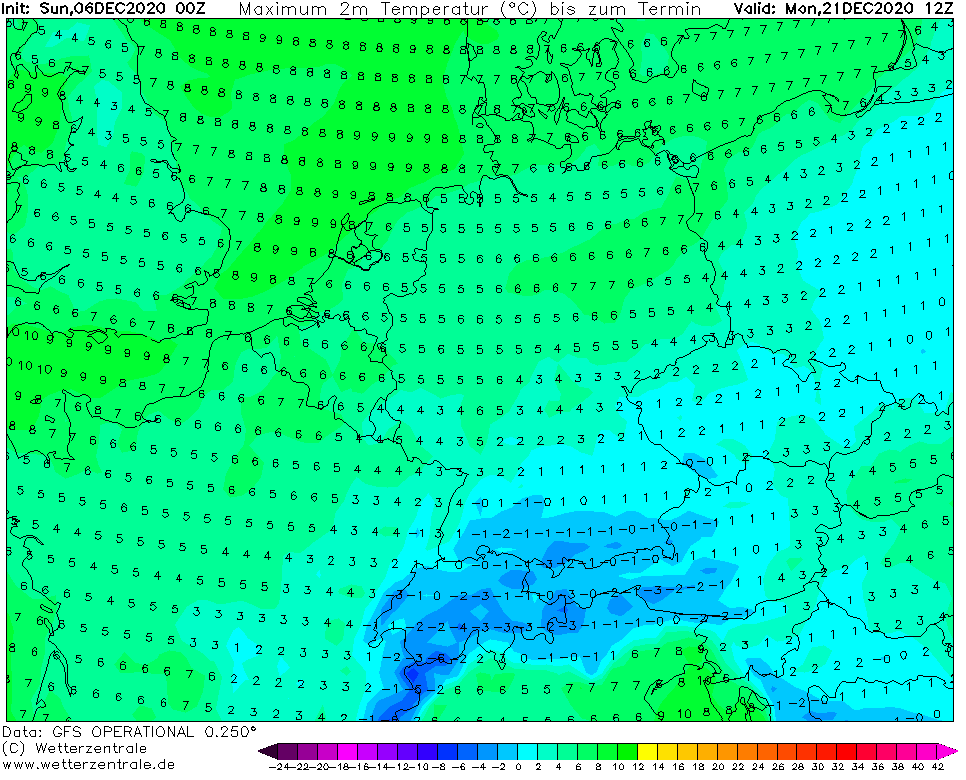 Read more: