Mkweather have already published 2 Christmas forecasts for Europe /https://mkweather.com/2020/11/19/first-forecast-for-christmas-2020-in-europe-higher-chance-of-cold-and-snowy-weather/; https://mkweather.com/2020/11/28/must-see-white-christmas-2020-forecast-for-europe// and now is a time to look at first predictions for the USA and Canada for Christmas Day 2020.
While outlook for Christmas in Europe is still very promissing, situation in the USA and southern, the most populated parts of Canada will be complicated thanks to very deep pressure system above western coast, on the front side which will be flowing over large parts of continent very warm air from S-SW.
On the other hand, available meteorological outputs of GFS for 22. December expect snowfall in large parts of western / northwestern USA and snowfall in Midwest and in Great Lakes region only 2 days before a Christmas day!
Forecasts for period 21.-28. December from ECMWF are however very warm mainly for Northern Plains and other northern parts of the USA, including Great Lakes – US and Canadian part both and Northeast. Southern states of the USA should be far away from Arctic air masses during Christmas period, too.
For extreme blizzard conditions should prepare Alaska and Yukon and colder or neutral conditions should persist in large parts of Canada, except for neighboring parts with the USA.
Expected precipitation in Northwest are good signal for possible snowfall in NW and Rocky Mountains around 24. December 2020, dry Alaska should be associated with extreme frosts in cold Arctic air, which should flood other parts of USA and Canada after Christmas 2020 – therefore, Silvester and New Year should be really cold in many parts of the continent.
Before Christmas 2020, despite of little unfavorable Christmas outlook, however snow will appear in large part of the USA (and Canada), with exception of southern states.
Northern Mexico should prepare for really warm Christmas 2020 acording to materials, with possibility of summer days (above +25°C / 77°F).
Probability of cold Christmas is higher this year e.g. in the UK, in Spain, Ireland, France, Russia, Kazakhstan, NE China or northern Japan in Northern Hemisphere, warm should be unexpectedly Balkan, Turkey or region of Vladivostok.
In Southern Hemisphere, colder Christmas should appear in Perth, Johannesburg or Buenos Aires (but still hot summer here), but unseasonably hot should be in Africa, Philippines or Northern Island of New Zealand.
In conclusion:
southern USA, Mid-Atlantic and Northeast don´t expect white Christmas for now,
in Midwest, Great Lakes and Northern Plains it is still open (GFS and ECMWF have not the same opinion for character of weather),
forecast for West, mainly Northwest and northern Rocky Mountains are quite favorable for White Christmas conditions 2020,
Canada and Alaska will be cold or with neutral temperature anomalies, except for neighboring regions with the USA.
Predicted temperature, precipitation and pressure anomalies from long-term average for week 21.-28. December 2020 /ECMWF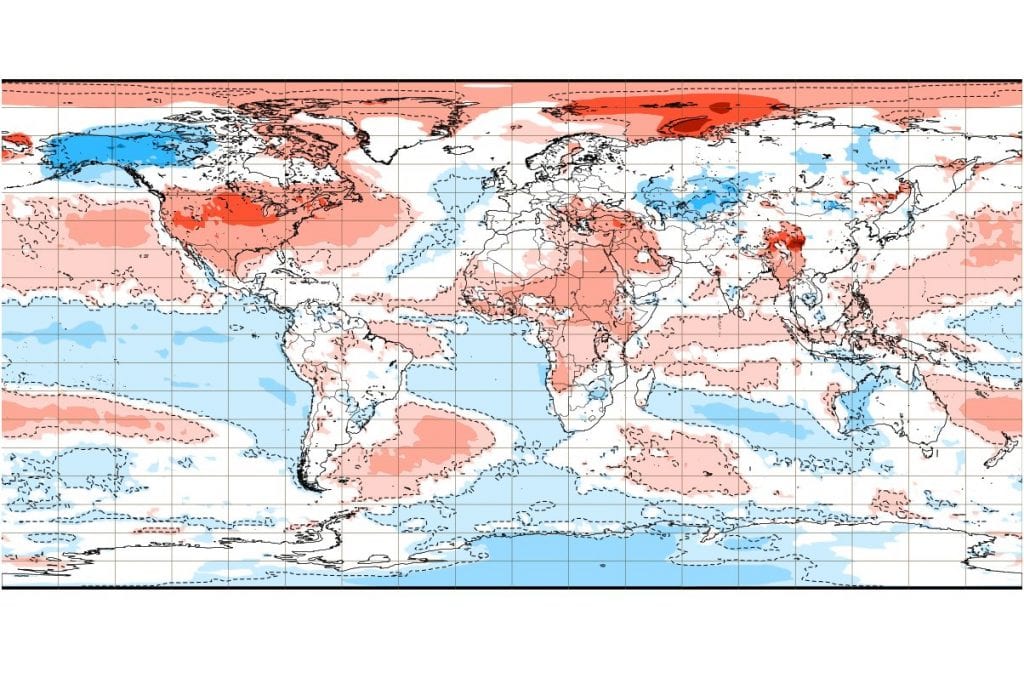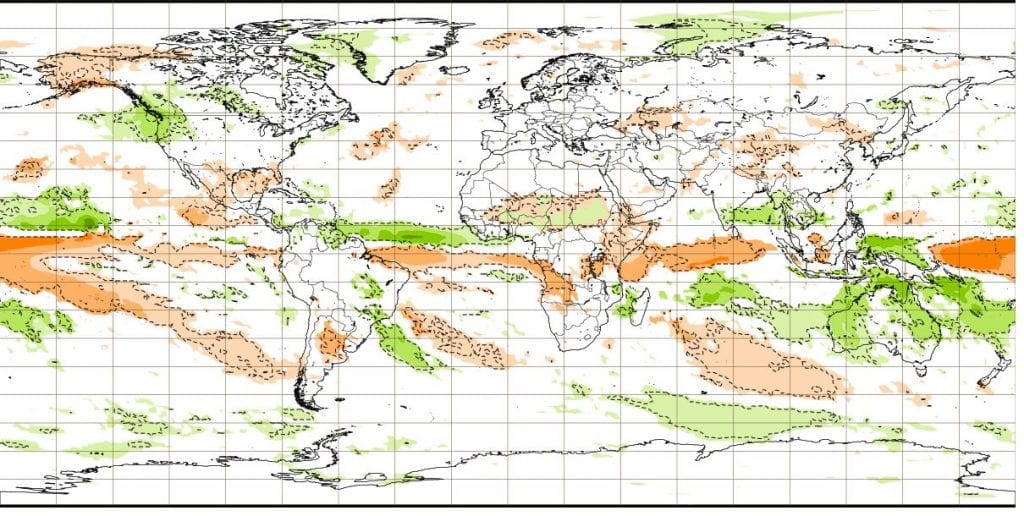 Expected Total Snowfall until 22.12.2020 and 24-hour snowfall on 22.12.2020 /tropicaltidbits.com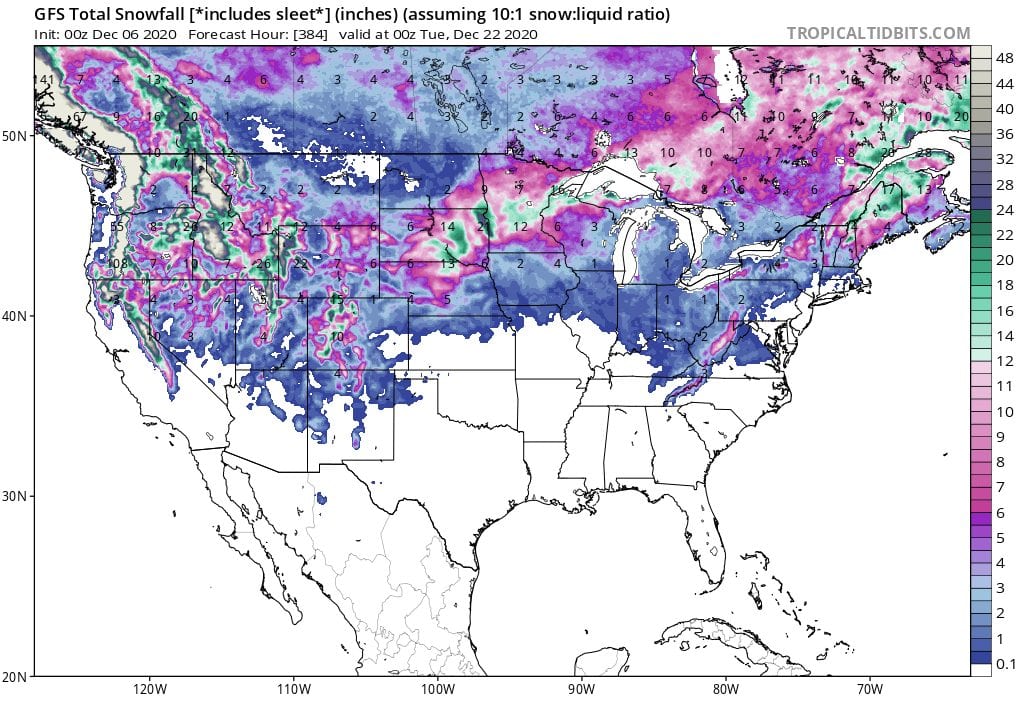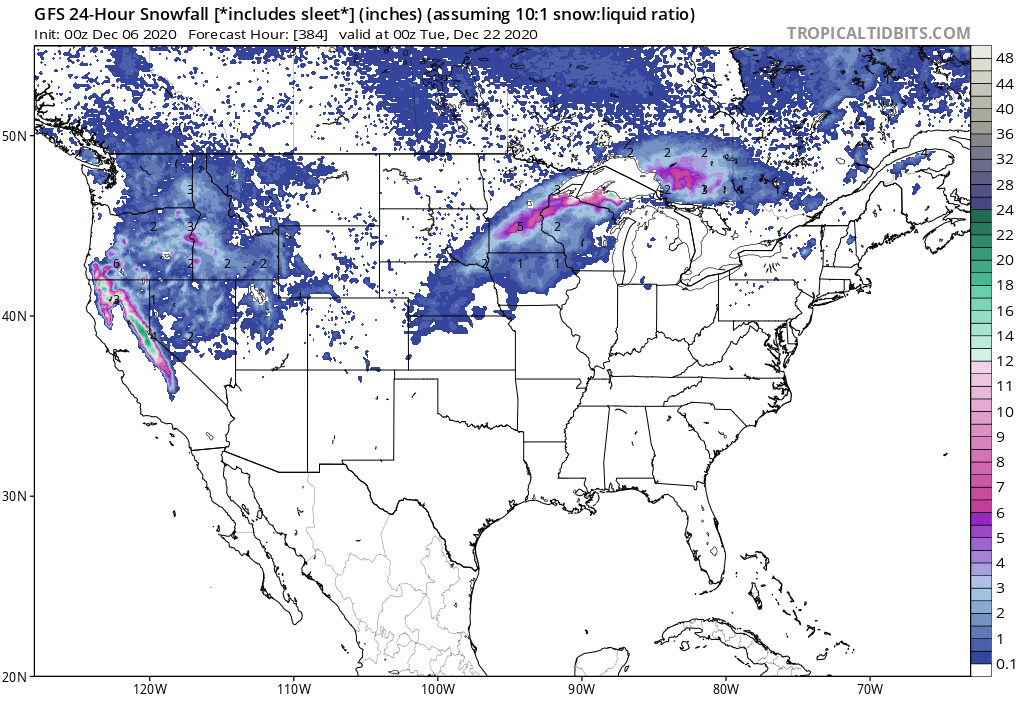 Expected AO, PNA and NAO indices until Christmas 2020 /NOAA:



Read more:
(Visited 72 times, 1 visits today)