In outlook until 20. September isn´t hotter day than Friday, 4. September 2020 in France.
During Friday, very hot air with tropical origin will shift over southern and central France and temperatures could reach +35/+36°C across southern parts of country and around +30°C in central parts of France.
After heatwave will come cold front, with storms and appreciable cooldown, with possible ground frosts in low situated basins and valleys /https://mkweather.com/2020/09/03/frosts-and-ground-frosts-in-europe-next-7-days-protect-your-flowers-and-harvest//.
Temperatures around +30°C could arrive around next weekend, yet, but so hot than on Friday it would´t have to be.
In mid-September 2020 comes probably last tropical heatwave to the northern parts of France and Central Europe before significant autumn cold blast /https://mkweather.com/2020/09/03/last-chance-for-30c-in-mid-september-in-europe//.
Then, extreme storms caused by pressure lows with tropical origin are possible.
Temperature in 850 hPa, in 2 m over France and T850 hPa above Europe on Friday /wxcharts.com, wetterzentrale.de: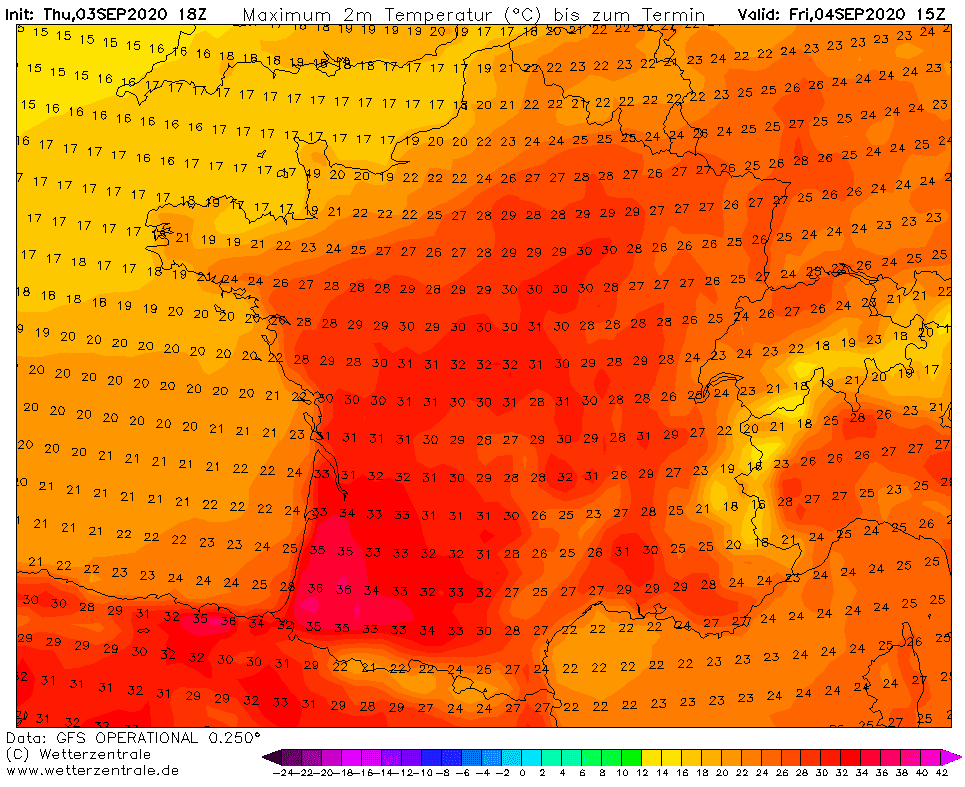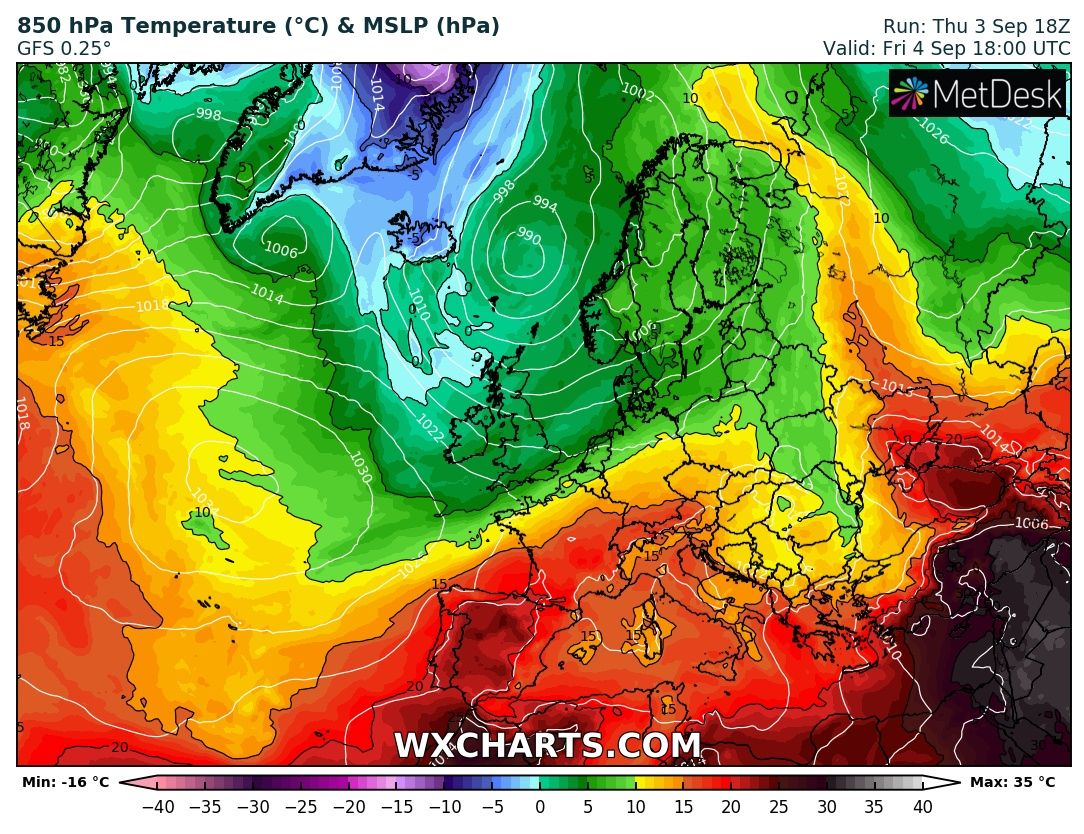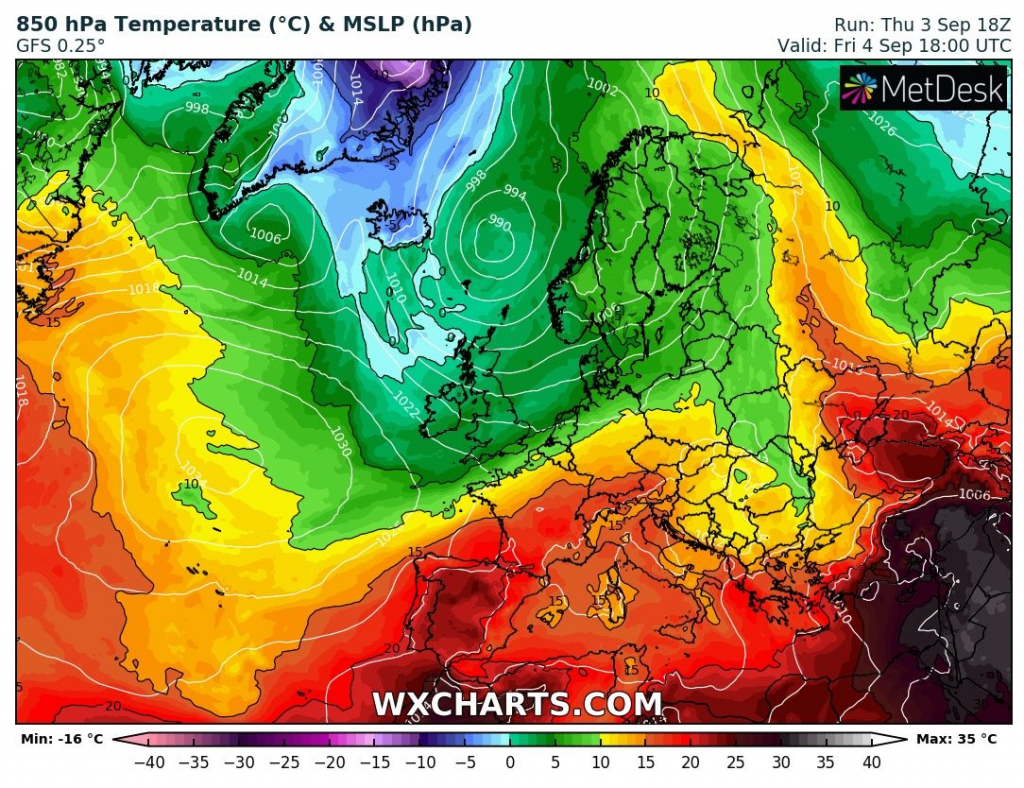 (Visited 24 times, 1 visits today)