Japan hit at the start of July 2021 record rains and the city of Atami was swept by a mudslide, with possible 148 missing /https://mkweather.com/148-missing-and-several-dead-after-a-mudslide-in-atami-near-tokyo-japan-after-july-rainfall-record-805-mm-3-days//. Near Tokyo fell 805 mm during 3 days, and the next possible rainfall is on the way.
After monsoon rains from the frontal boundary, it should be a tropical system or its remnants, soon - Tropical depression 96W Invest is forecasted to strengthen to a tropical storm or typhoon in the next days.
System hits the northern Philippines already in the next hours, then aims directly above Taiwan and Eastern China and finally will be hit South Korea, North Korea, and Japan by its remnants.
Taiwan should be hit already around Monday, 5. July, and shortly after the system hits a Chinese coast, there will be weakening.
The system will then change a direction of trajectory and remnants, still with heavy rainfall shifting towards Sout Korea, North Korea, and northern parts of the Japanese islands.
In mentioned regions, excluding the northern Philippines, where the system will be weaker, more than 500 mm of rain in a very short time is regionally possible.
Wind gusts should reach 120-150 km/h in selected coastal areas.
It appears that monsoon season in Eastern Asia is in full swing, while in Europe, Northern America, Middle East, or Northern Africa, the next deadly heatwaves are forecasted in July 2021.
If you live, work or have a vacation in potential hit regions, watch current news, forecasts, warnings, and advisories for better preparedness.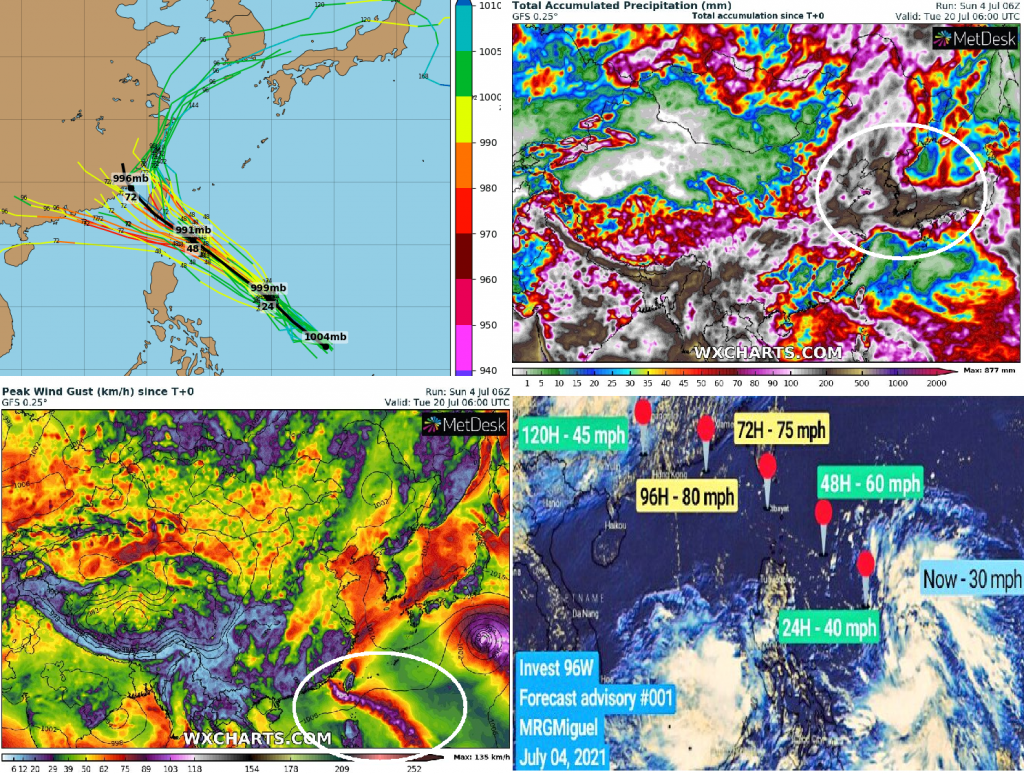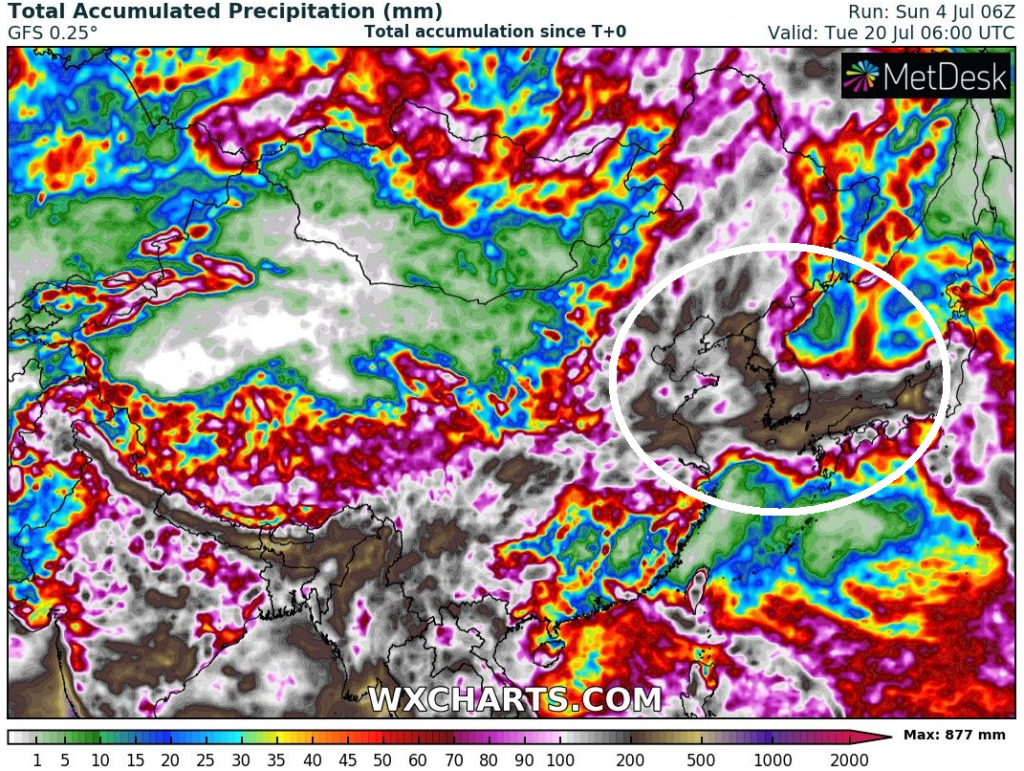 Source: wxcharts.com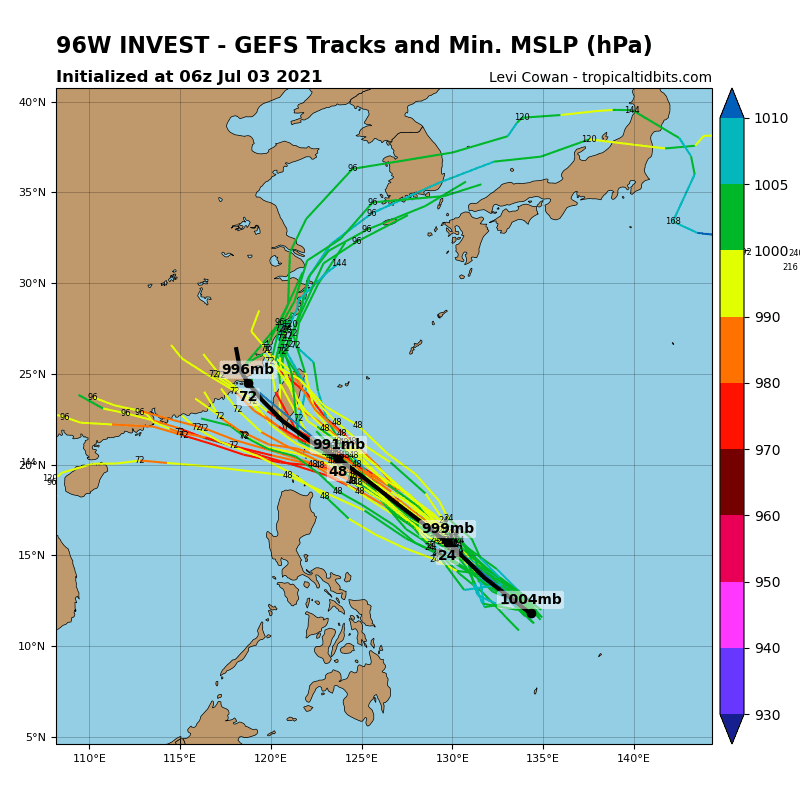 Source: tropicaltidbits.com