Round of severe local storms at the end of June and the start of July 2021 already hit parts of Southwestern and Southern USA. Summer monsoon has arrived and with it flash floods.
Regional flash floods in the last period hit mainly Texas, New Mexico, and Utah and later were severe storm cells reported from Arizona and Nevada.
E.g. in Utah, Zion National Park in Utah was flooded after it received more than an inch / 25 mm of rain in an hour.
Forecasts of summer southwestern monsoon are favorable, with the next severe storms, mainly in Arizona and New Mexico, when the flood risk will be until 20. July 2021 the highest.
Meanwhile, Florida and Southeastern USA will be hit by Hurricane / Tropical storm Elsa /https://mkweather.com/hurricane-elsa-hits-florida-then-should-aim-towards-washington-d-c-june-2021-elsa// and wide Great Lakes region by severe summer storm rounds.
Meanwhile, in Canada, after abnormal temperatures up to +49,6°C has arrived devastating wildfires /https://mkweather.com/50c-in-canada-one-of-the-biggest-heatwaves-in-modern-history-overwrote-national-records-by-5c-9f-lytton-496c/; https://mkweather.com/after-50c-came-wildfires-and-all-lytton-was-destroyed//.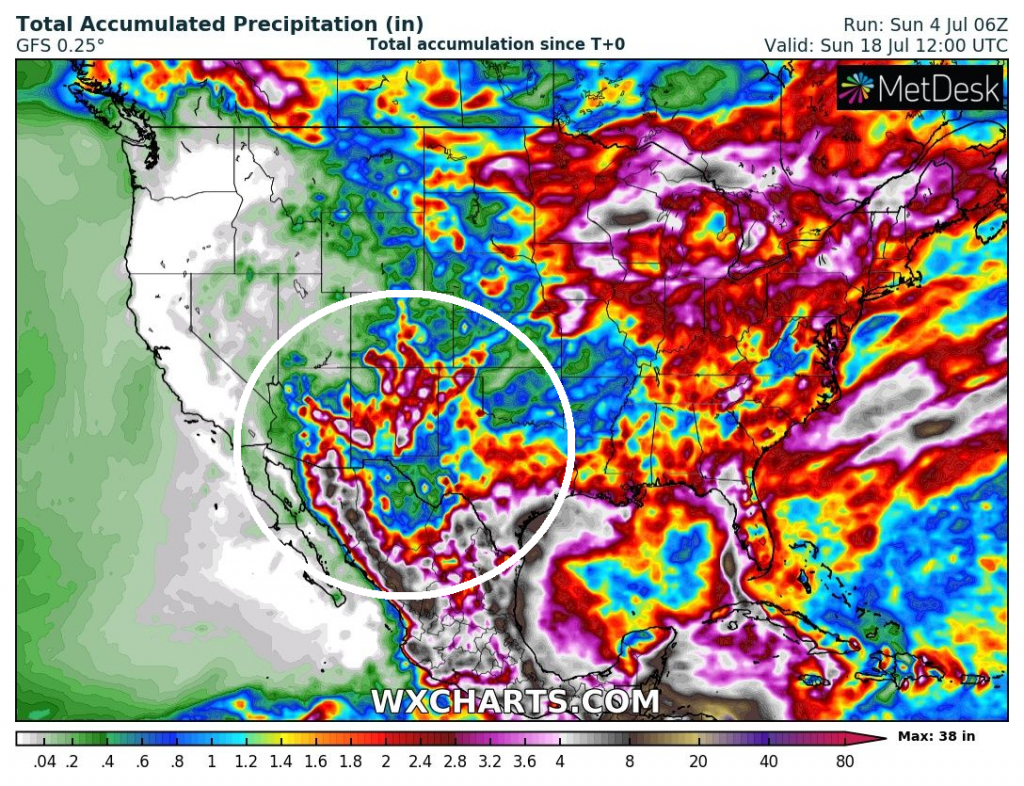 Source: wxcharts.com