Not only abnormally cold outputs of ECMWF /https://mkweather.com/2021/02/06/ecmwf-100-year-winter-38c-and-28c-in-850-hpa-over-carpathians-the-craziest-outputs-we-have-ever-seen-2021// and extremely low expected AO index /https://mkweather.com/2021/02/06/ao-index-7-this-looks-like-historic-cicrulation-conditions-next-week//, but too next anomalously cold GFS outputs, which expect temperatures in 850 hPa below -25°C over Carpathian countries!
Before possible extreme winter conditions we have warned already on Thursday and Friday, 4.-5. February 2021 /https://mkweather.com/2021/02/05/the-most-extreme-outputs-of-a-millennium-35c-possibility-in-poland-slovakia-czechia-next-weekend-mk-2021/; https://mkweather.com/2021/02/05/this-looks-like-33c-for-next-weekend-in-central-europe//, when GFS has started to return extreme cold air mass over parts of Central Europe.
It needs to say, that real temperatures in frost basins and valleys, and too in some lowlands, should be around 5°C lower than returned values on the GFS maps /https://mkweather.com/2021/02/05/reserve-around-5c-near-gfs-outputs-real-temperatures-are-colder-than-returned-values//.
In air masses below -25°C in 850hPa, frosts up to -37°C are possible over Polish, Slovakian and Czechian frost basins and valleys in the Carpathians, similar frosts (-37°C) should surprise lowlands in Ukraine, Belarus of Lithuania and according to the newest outputs, frosts around -35°C should be possible in Romania.
Extreme line of frosts should be long from Ukraine to the Netherlands copying expected regions, where duirng next 10 days is expected heavy snowfall, too.
While on Friday, only one -30°C appeared above southeastern Poland, in the newest outputs there are more -30°C values in the same region. It means, that temperatures should really drop below -35°C, maybe rarely up to -37°C, if not in Polish, so in Slovakian or Czechian basins and valleys.
Extremely cold weather hits other parts of Central Europe too, with possible -30°C frosts in Germany, Austria, Switzerland, Hungary or Moldova, Romania and Ukraine should be similar such as Western Carpathian states.
–20°C frosts should surprise the Netherlands and parts of Balkan, extreme frosts later will return into Turkey, with possibility of -35°C and lower temperatures in the mountainous basins.
Partly will be hit England, France or Italy – mainly England should be prepared for Beast from the East and the coldest temperatures for a few years.
In Central Europe and parts of Eastern Europe and Balkan, this coldwave should be historic – in case, that will be overcame temperatures around -37°C from 1985 – 1987, it should be the strongest frosts since 2nd World War or 1929 regionally (there is this possibility).
It will be clever to be prepared to the coldest times in the region minimally since 2012, when similarly strong La nina brought around the world many extreme coldwaves /https://mkweather.com/2021/02/05/the-coldest-earth-for-7-years-strong-impact-of-la-nina-is-here//.
Last weeks are from Siberia reported the codlest conditions for 25 years and this air will find a way to Europe /https://mkweather.com/2021/01/21/siberia-the-strongest-frosts-since-1996-up-to-584celsius/; https://mkweather.com/2021/01/18/siberia-with-the-3rd-strongest-coldwave-since-2000-delyankir-581c-verkhoyansk-578c/; https://mkweather.com/2020/12/28/oymyakon-lowest-temperature-since-2002-572c-in-monstrous-pressure-high-1076-hpa//.
Long-term coldwaves across Northern Hemisphere are linked with Major SSW, too – list of records you will find in Mkweather homepage sidebar, or on the pages with articles (the situation has started in late December 2020).
Mkweather will furthermore watch the situation and will bring fresh news about the newest outputs of forecast models until the peak of expected deadly coldwave.
Infographics: wxcharts.com, wetterzentrale.de, tropicaltidbits.com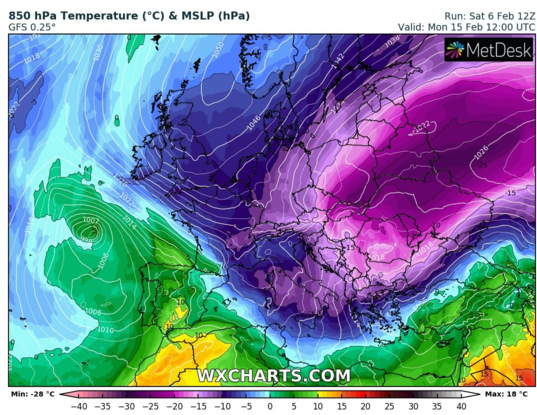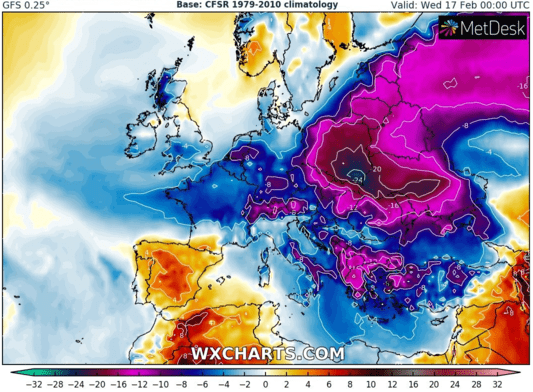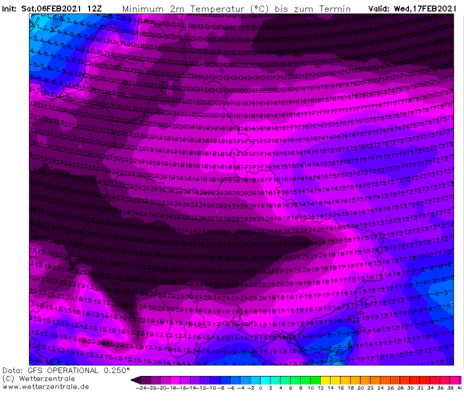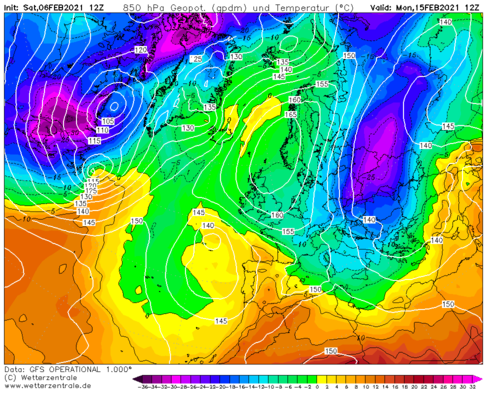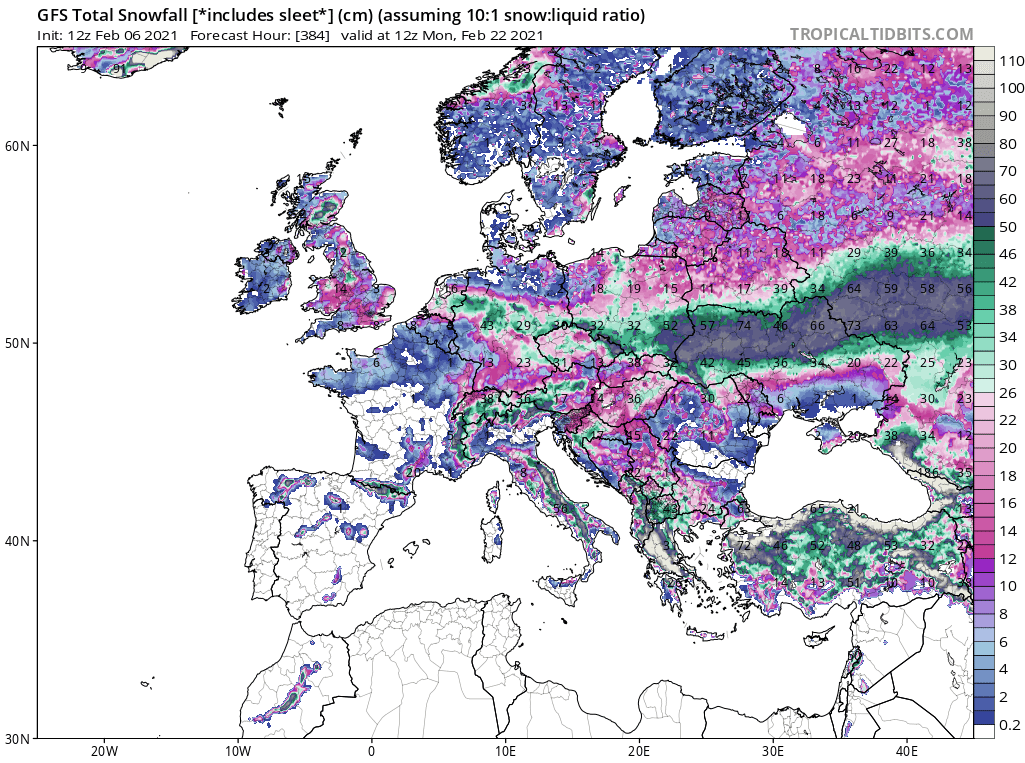 Read more:
(Visited 120 times, 1 visits today)