Greece: -21,9°C in 1780 MASL! Snow appeared near Athens!
MK
December 21, 2021
2 min read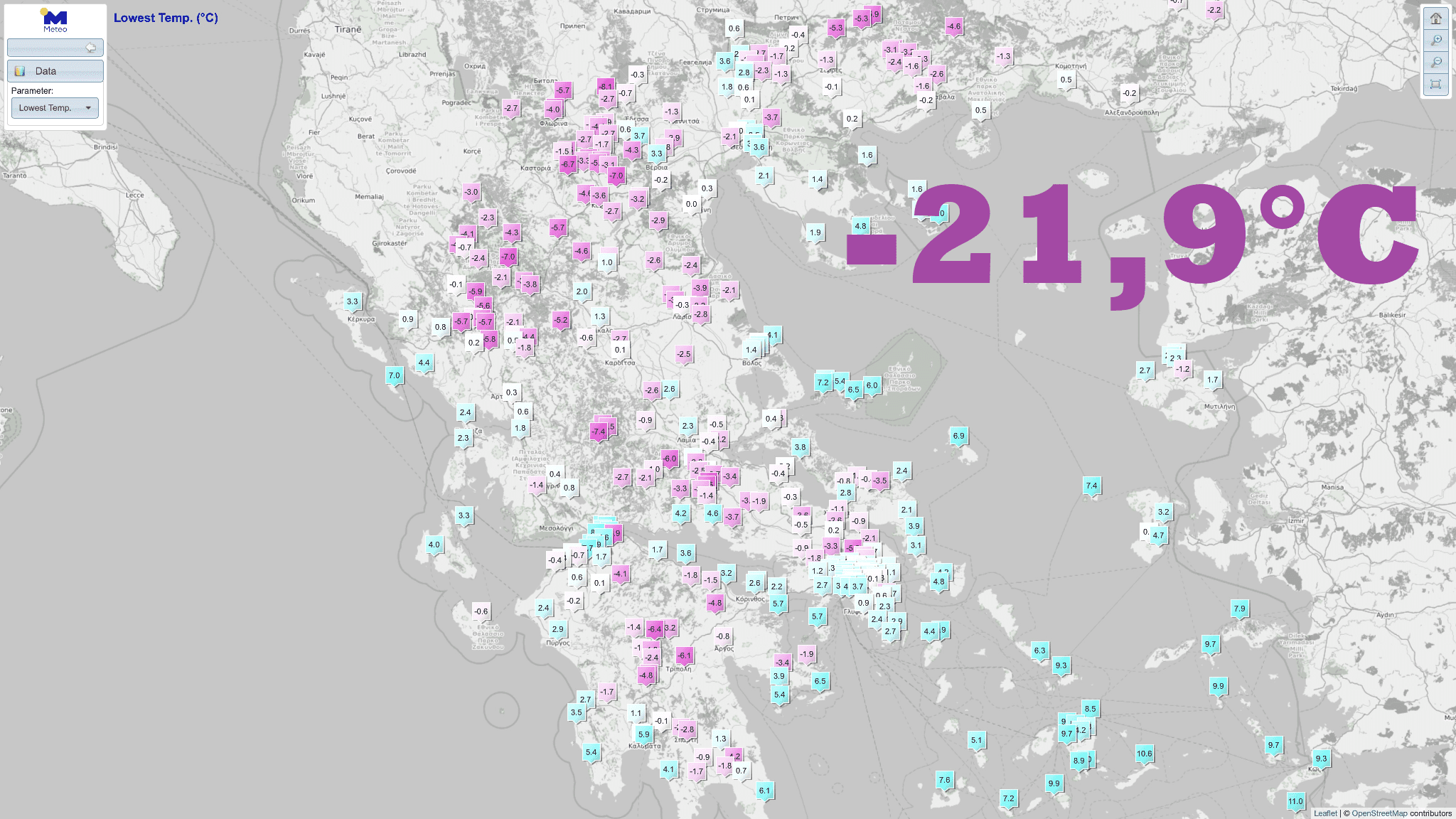 Extremely cold weather hit not only the Alps, where -31,2°C were on 21. December 2021 measured /https://mkweather.com/312c-in-switzerland-1200-masl-extreme-winter-is-here-france-germany-italy-and-austria-with-severe-frosts-too//, but, too large parts of the eastern half of Europe, including the warmest parts, in Greece.
Large parts of the Greece sank into frosts and snow cover reached in the last days the highest December values since 2004 /https://mkweather.com/19-of-greece-under-the-snow-the-snowiest-december-since-2004//.
A deep snow cover with a combination of the extreme Siberian blast caused a significant cooldown in mountainous, but too populated basins and valleys.
In Vathistalo/Mt. Parnassos (1780 MASL), only -21,9°C was on 20. December 2021 measured.
Cities in lower parts of Greece reported: -7,4°C in Karpenisi, -6,5°C in Ioannina, -6,4°C in Florina or -6,1°C in Tripoli.
Many parts of Greece found themselves under the snow, with travel problems or power outages.
Mt. Parnitha, 1413 MASL, northward from Athens, reported snow, too.
The next, even stronger cold blast is forecasted after 31. December 2021, lasting almost until the end of the first January 2022 decade.
Meanwhile, Turkey, Cyprus, Lebanon, Syria, Israel, Iraq, and Iran are fighting with severe floods /https://mkweather.com/high-flood-risk-for-lebanon-israel-parts-of-syria-iraq-iran-egypt-libya-turkey-and-cyprus-the-first-significant-flood-event-in-iraq-killed-11//, or snow in the mountains.
Information about an upcoming Siberian coldwave in Europe you will find on our homepage /https://mkweather.com//.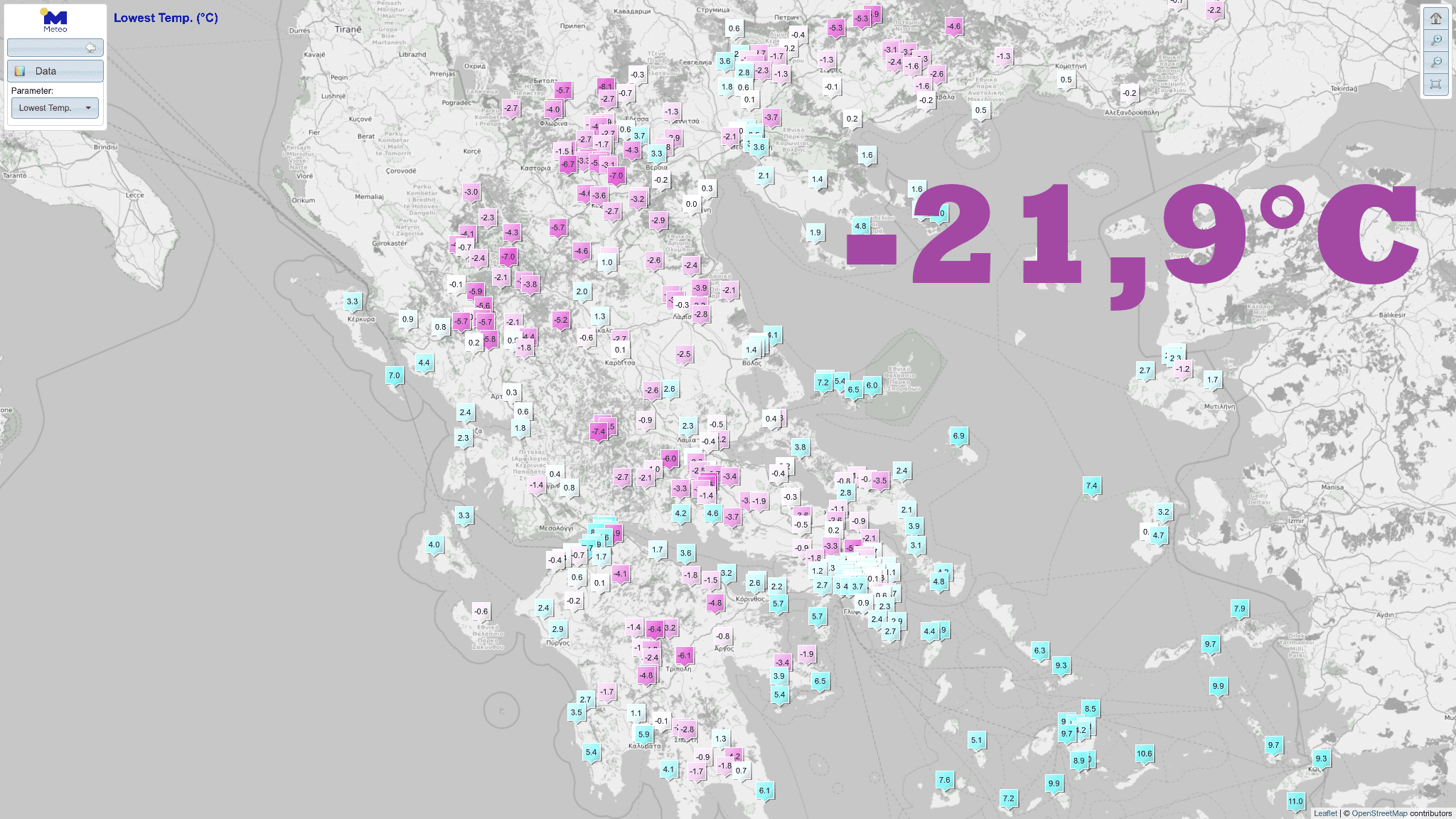 Source: meteogr, Thierry Goose Twitter