Guam broke a 71 year old record: +20,5°C / 69°F!
Extreme cold air from Siberia has shifted even to subequatorial parts of Oceania, Guam where inhabitants experienced with the coldest day for 71 years (since 1950)!
Although, for northern latitudes unimaginable, but +20,5°C (69°C) is value of the newest cold record for islands, measured on 31. January 2021!
Guam is situated eastward from Philippines and northward from Papua – New Guinea above open ocean.
Guam has a tropical rainforest climate, its driest month of March almost averages dry enough to qualify as a tropical monsoon climate. The weather is generally hot and humid throughout the year with little seasonal temperature variation /wikipedia/.
Alternation of period of drought in the winter and period of rain in the summer is a sign of subequatorial climate.
Guam lies in the path of typhoons and tropical storms are in the islands common. Typhoons are the most often mainly during the wet season.
At the end of season of drought, around April and May, temperatures should rise up to +36°F / 96°F, therefore weather fluctuations are only around 15°C.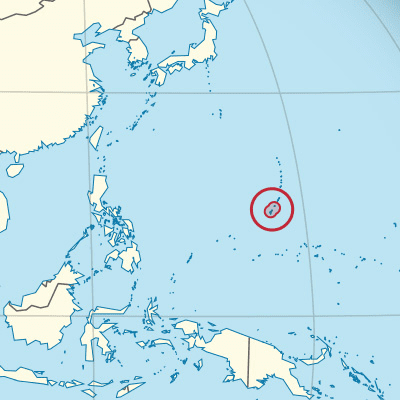 Read more: