Hailstorms and tornadoes already in Turkey, Middle East in hot air (Saudi Arabia +43,4°C, Iraq +40,0°C, Iran +40,0°C)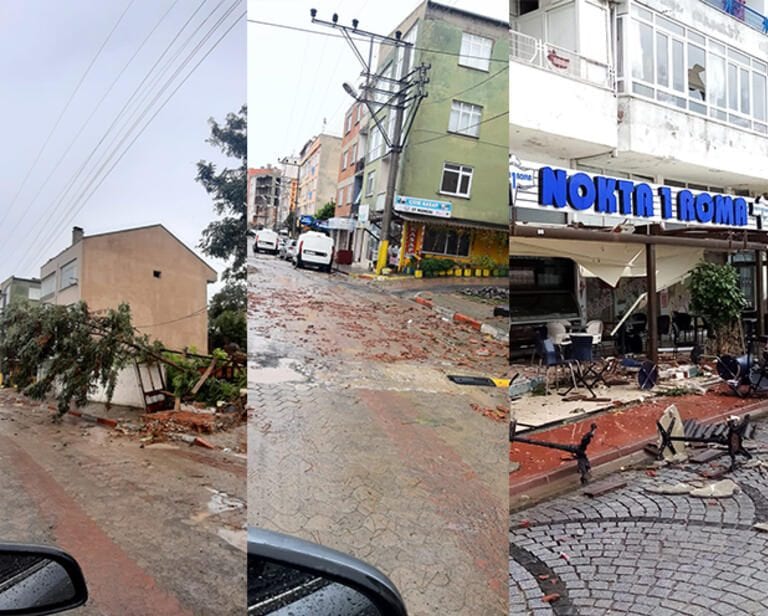 Cold front in front of remnants of windstorm Alex has shifted over Central Asia, Caucasian area and Eastern Mediterranean, with severe storms in Turkey, accompanied with strong wind gusts, hails, heavy rain (up to 89 mm) and tornadoes, according to ogimet.com and eswd.eu.
Heavy rain hit from Thursday to Saturday e.g. Cankale, with 89 mm, Zonguldok, with 83 mm, but too larger cities as Edirne, 51 mm or Bursa, 27,5 mm.
Tornadoes, hails and severe winds were reported mainly from northern and western parts of Turkey.
Extreme hot air has shifted during last week from Central Europe, Balkan over Eastern Europe, Eastern Mediterranean, Turkey, Israel, Egypt or Lebanon further to the east and south.
The hottest was on Sunday, 11. October in Saudi Arabia, +43,4°C in Jeddah and +43,0°C in Arafat, In Jeddah is this temperature only 3°C below absolute October record and 3,4°C above absolute November record, therefore, almost in mid-October, recorded temperatures could be reached.
+40,0°C was measured near Iraqi – Iranian borders in Khanagin, Iraq and Omidieh, Iran.
+41,4°C is still in Pakistan, too (Turbat).
Soon, next dose of cold air will shift to the region from Europe and gradually, temperatures over +40°C in the region will be only the past. However, heatwaves should return over area, thanks to anomalous pressure high over Eastern Europe and Western Asia associated with strong Atlantic hurricane season. Weather good for holidays and vacations in safe parts of region will return, surely, after short expected coldwaves.
Infographics: