Heatwaves after 15. July hits all Europe: 10-day hot spell for the UK, France, Benelux, and Germany, too?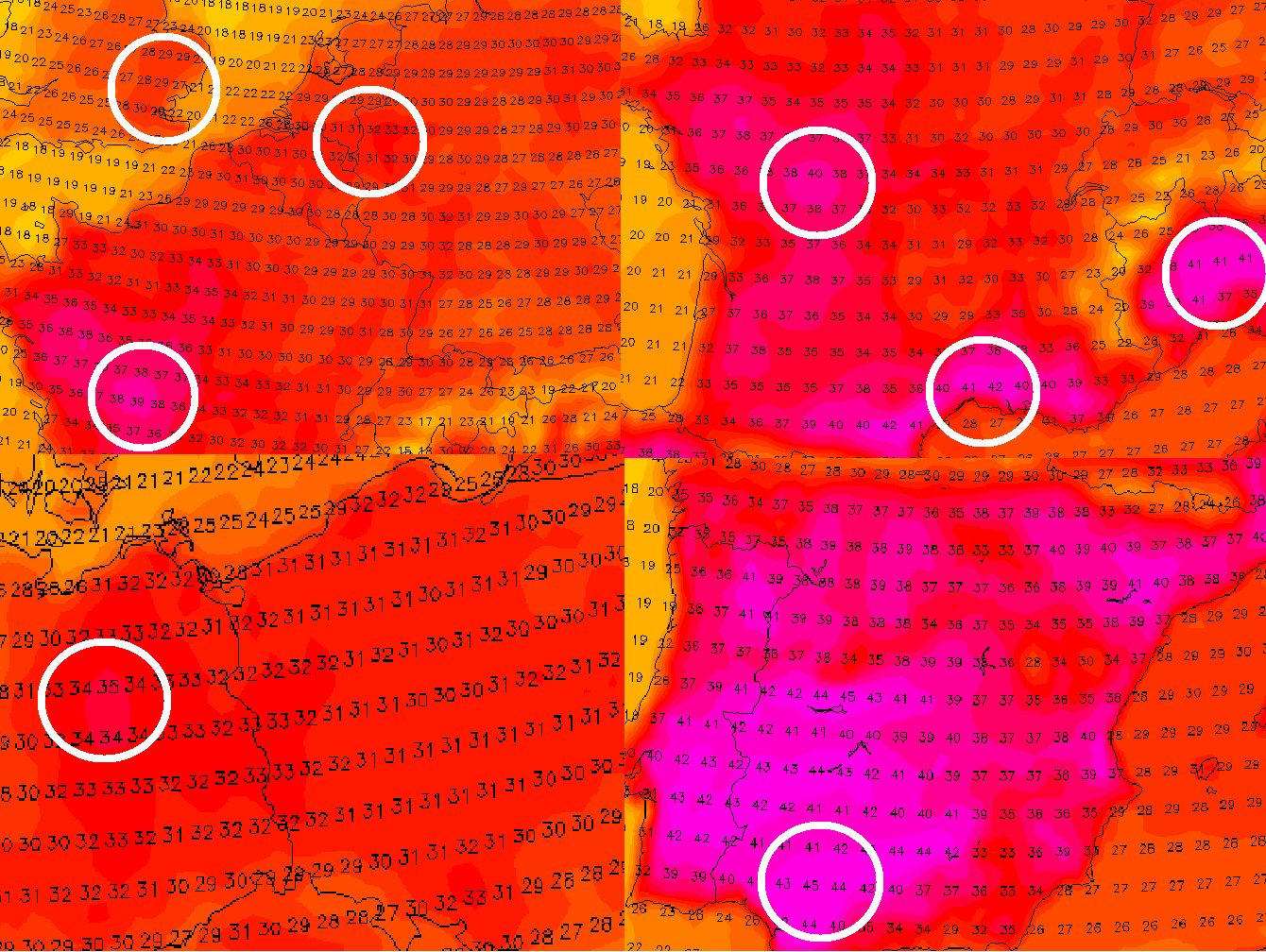 Between 15.-24 July – long 10 days should bring hot, if not tropical (above +30°C) and supertropical (above +35°C), so least summer days (above +25°C) in a colder NW sector of Europe – mainly in England, France, Belgium, the Netherlands, Luxembourg or Germany. Very hot will be for a time in Denmark or Norway, too.
Hot summer weather for northwestern and western Europe after series of colder weeks predicts a model GFS, which sees chances for +30°C, maybe +32°C temperatures in London region, the UK, possible temperatures up to +33°C, maybe +35°C above western Germany and Benelux, +35°C, maybe +37°C in eastern Germany, +40°C in West-Central France and +42°C in southern France.
For Spain and Portugal, +45°C is predicted and closely to +40°C should report southeastern parts of Central Europe, mainly Hungary, but too Slovakian and Austrian lowlands.
Italy and Balkan are looking very hot too, up to +45°C in Italy and above +40°C in Balkan, again, therefore, all Europe should in the middle of Summer 2021 enjoy hot summer weather.
Currently, the 3rd peak of summer heatwaves in the southern and eastern half of Europe is peaking, with possible temperatures up to +40°C in SE Central Europe, +42°C in Balkan, and +45°C in Italy.
It appears, that after the cold front at the end of the week, the heatwave will regenerate across the region, with the next short, but very hot times at the start of a new week.
While heatwaves in some parts of NW Europe should be a pleasure, regions such as Italy or Balkan should be exhausted from persisting hot patterns, with high risk of wildfires, widespread drought, and life-threatening high temperatures for inahbitants, but too people on vacations.
Mortality during heatwaves is very high mainly among older groups of a population, therefore say your elders to follow drinking regime and not expose to the sun for a long time during peaks of heatwaves.
Forecasts related to the next Summer 2021 European heatwaves will be updated continuously on Mkweather.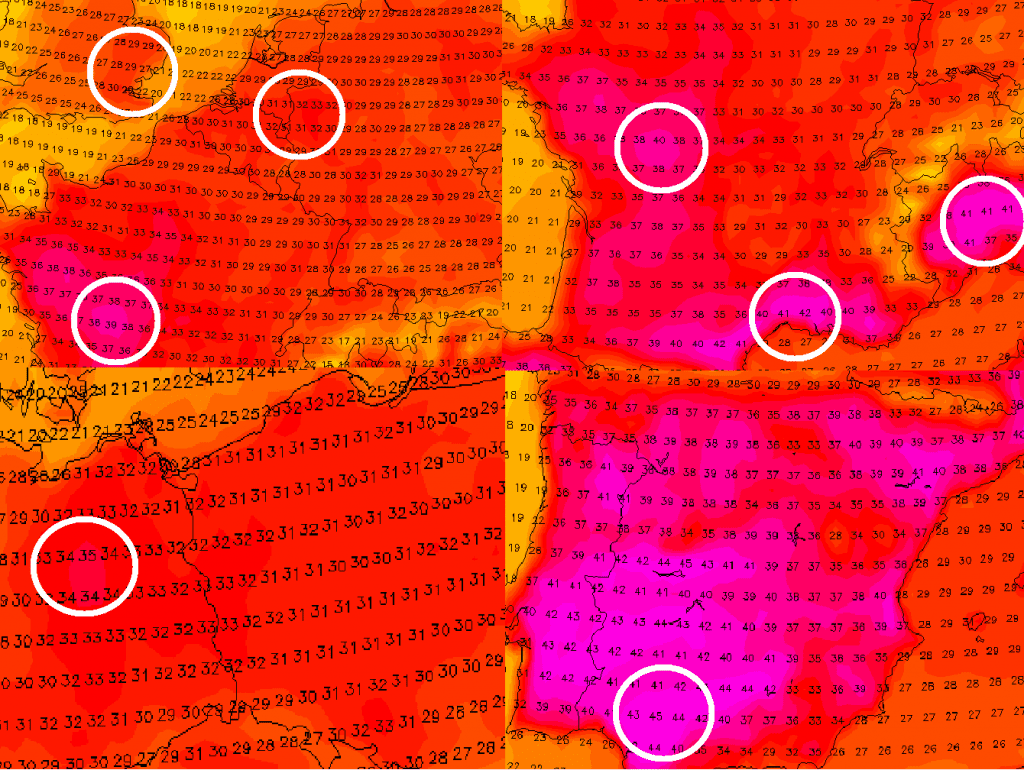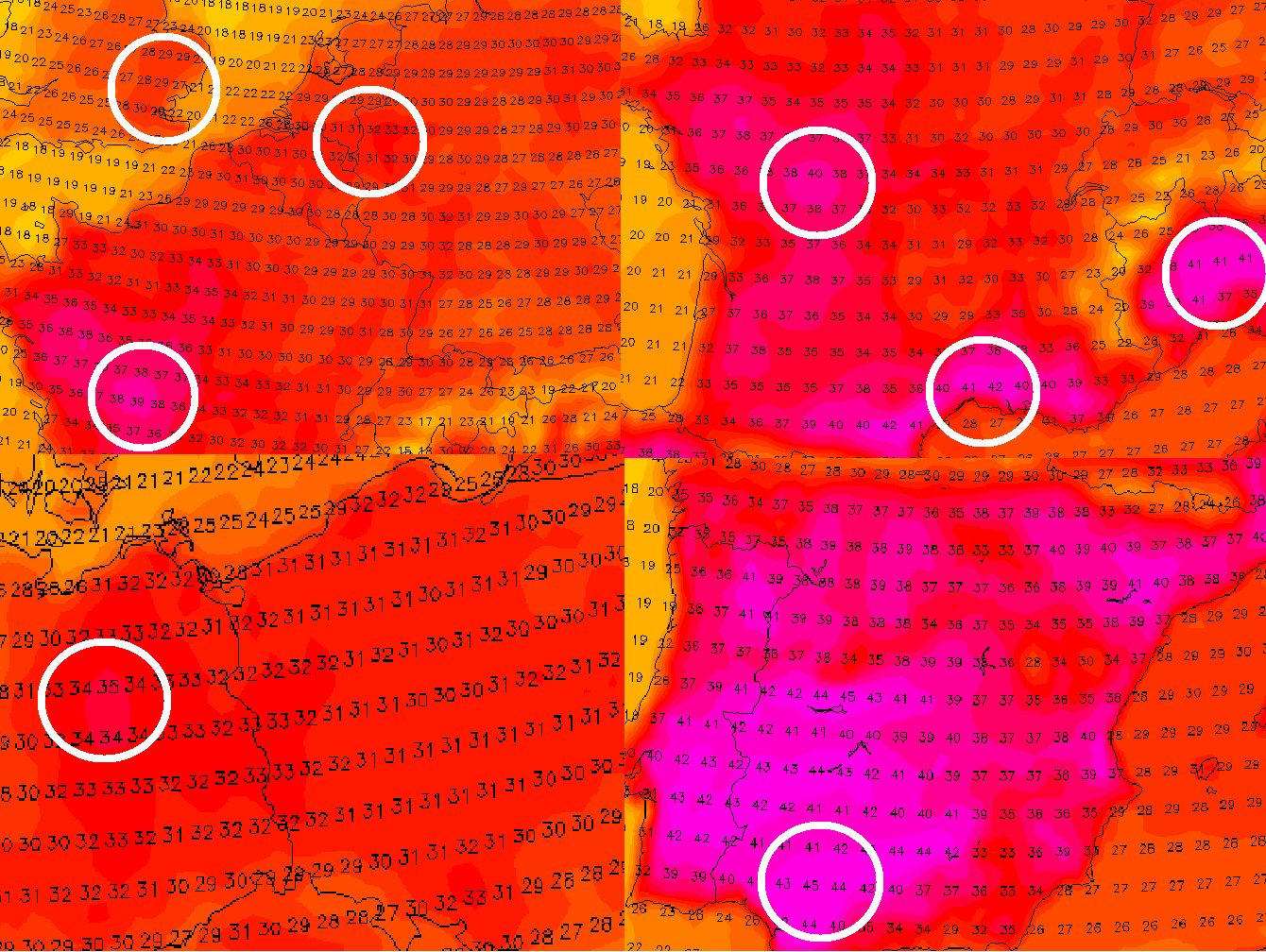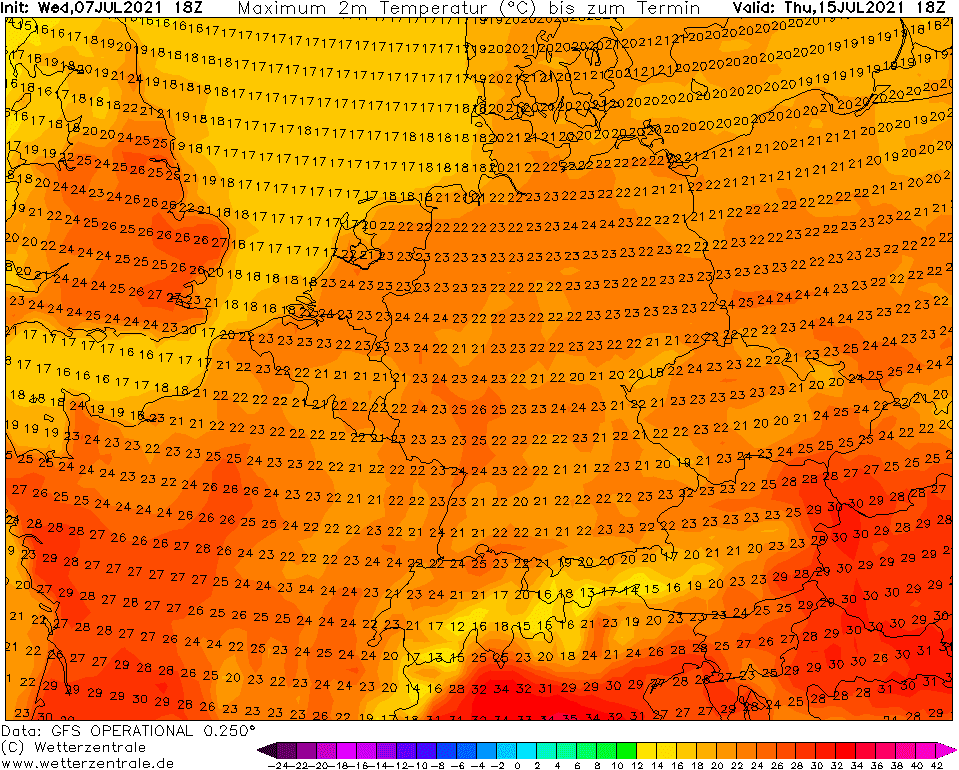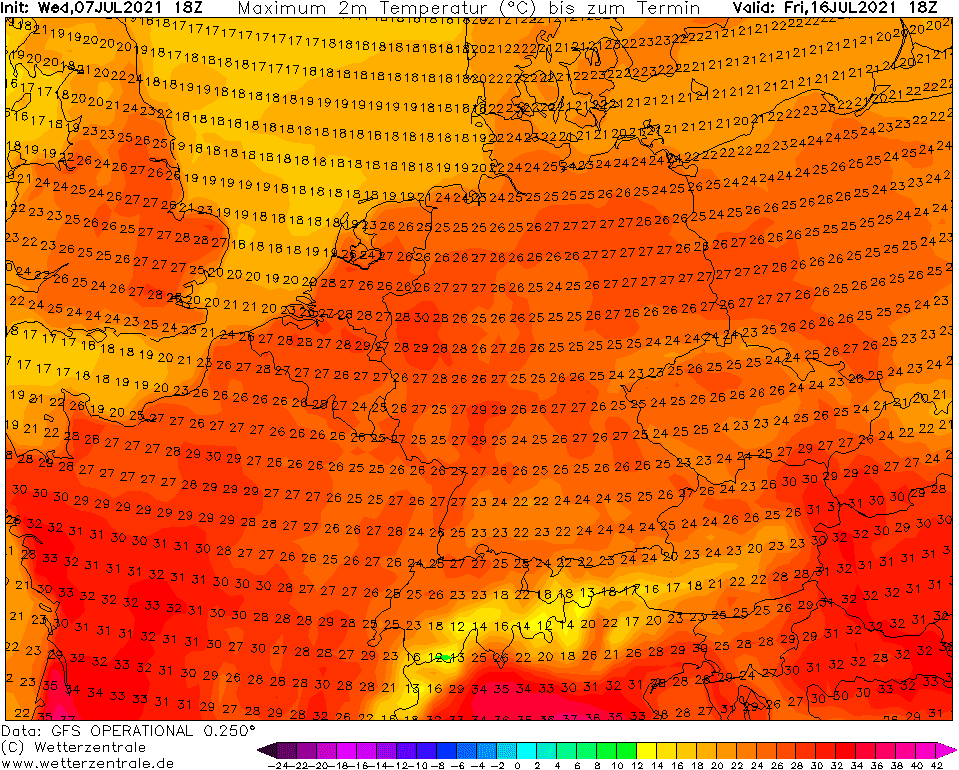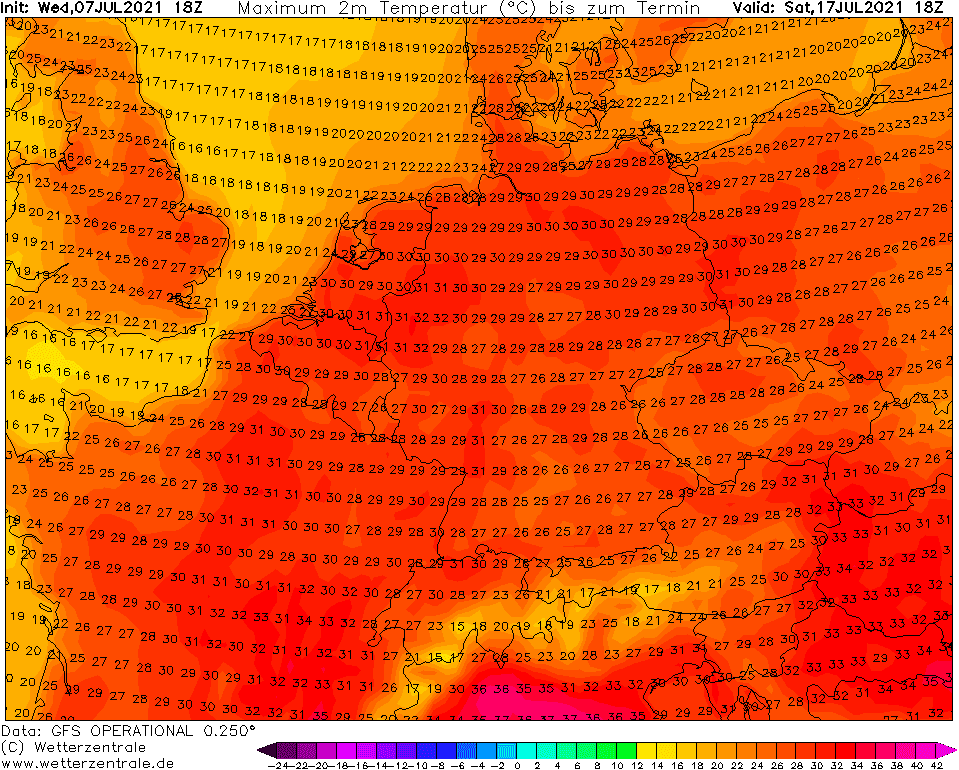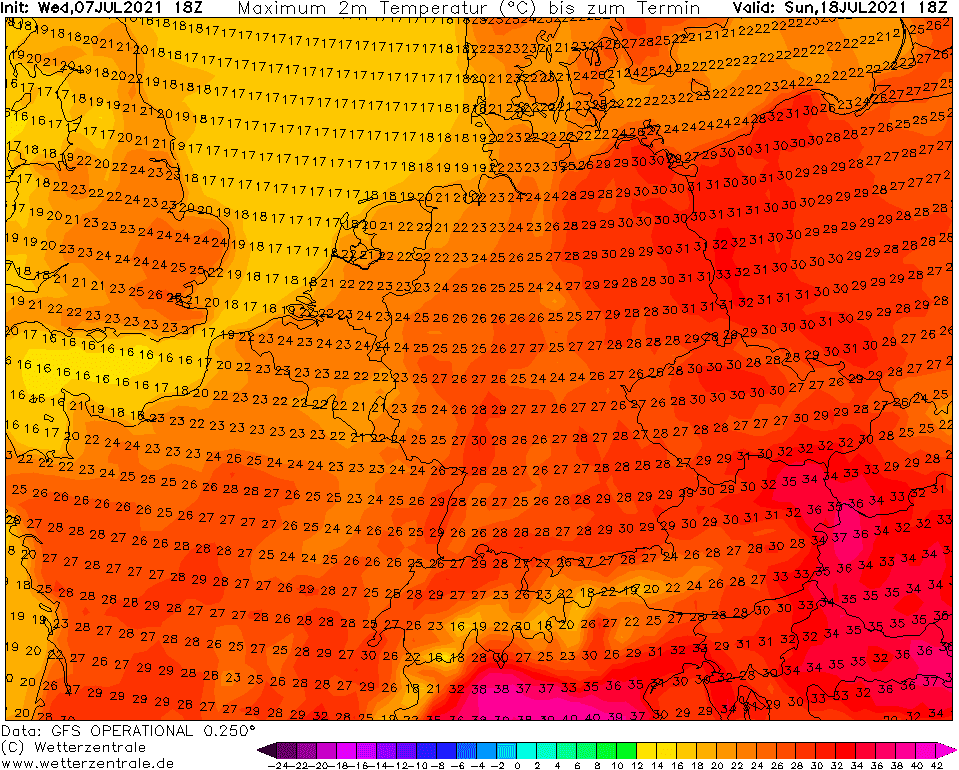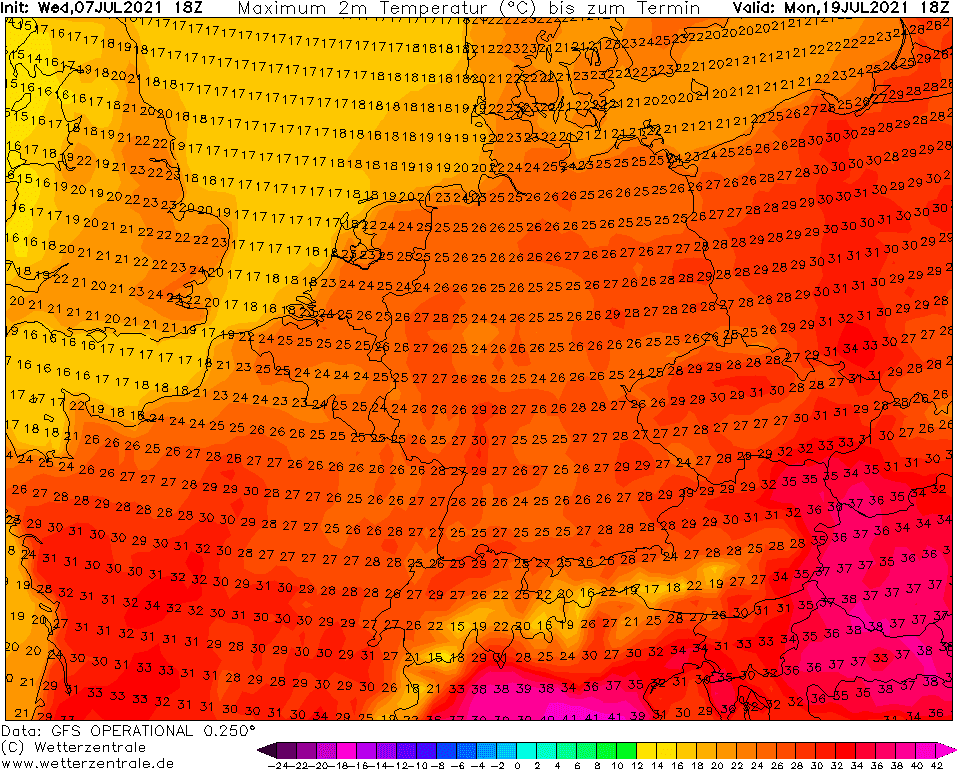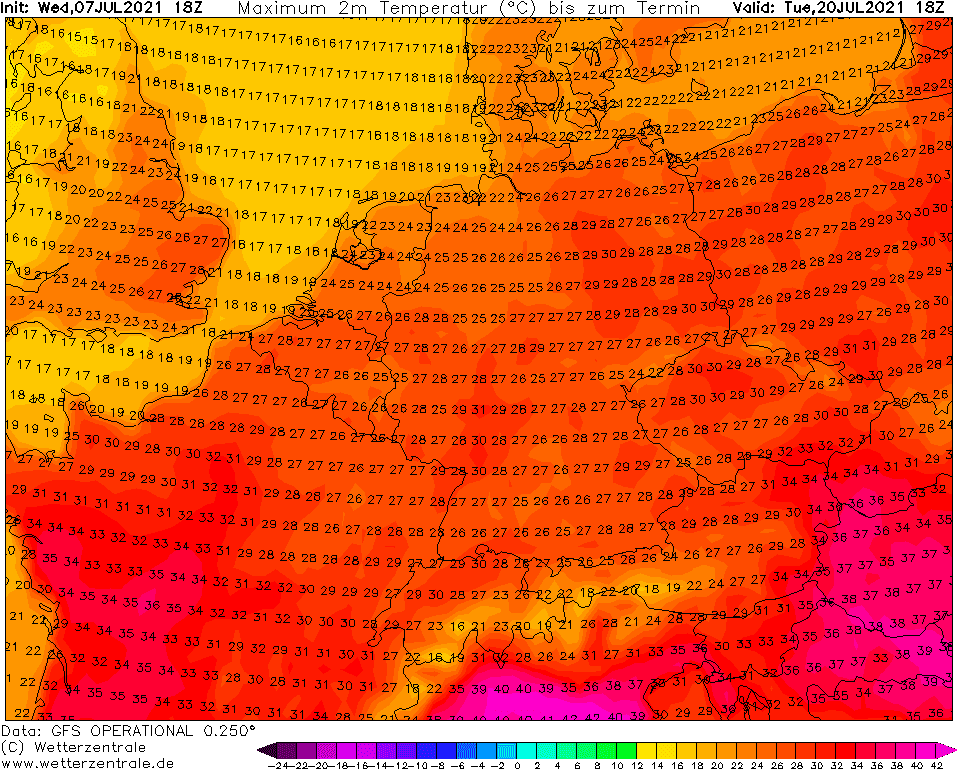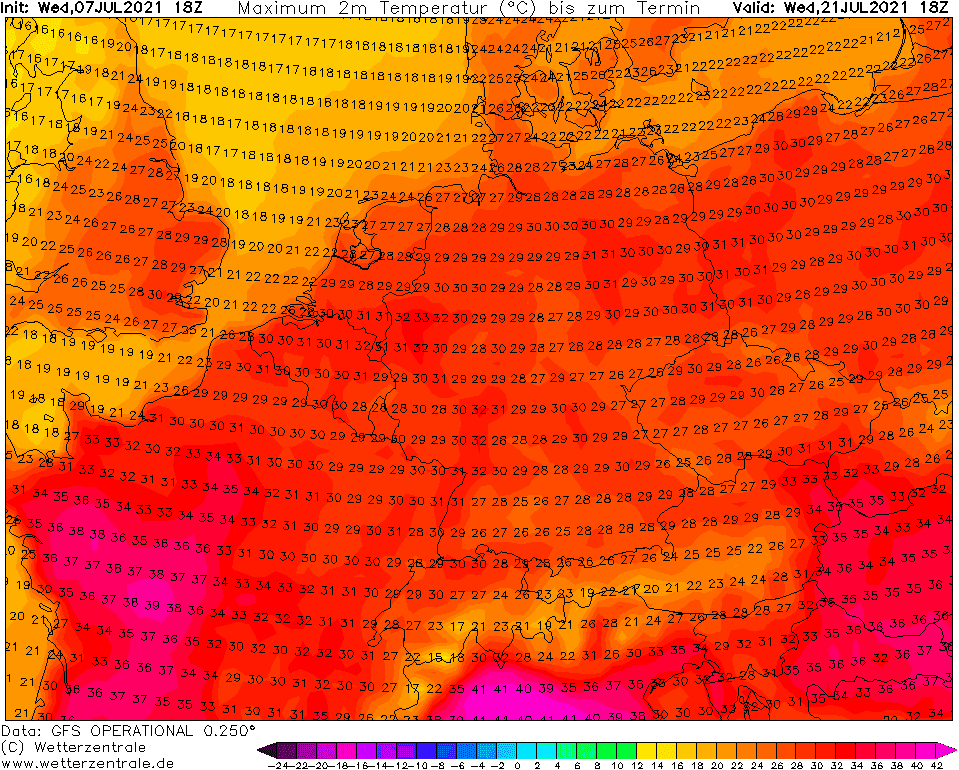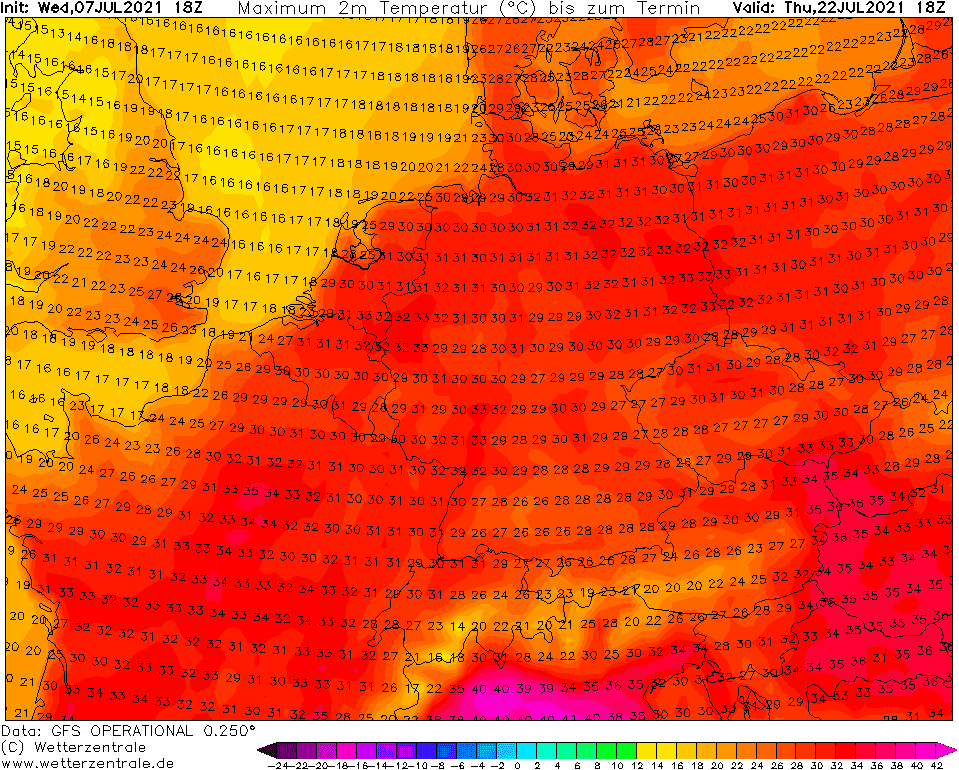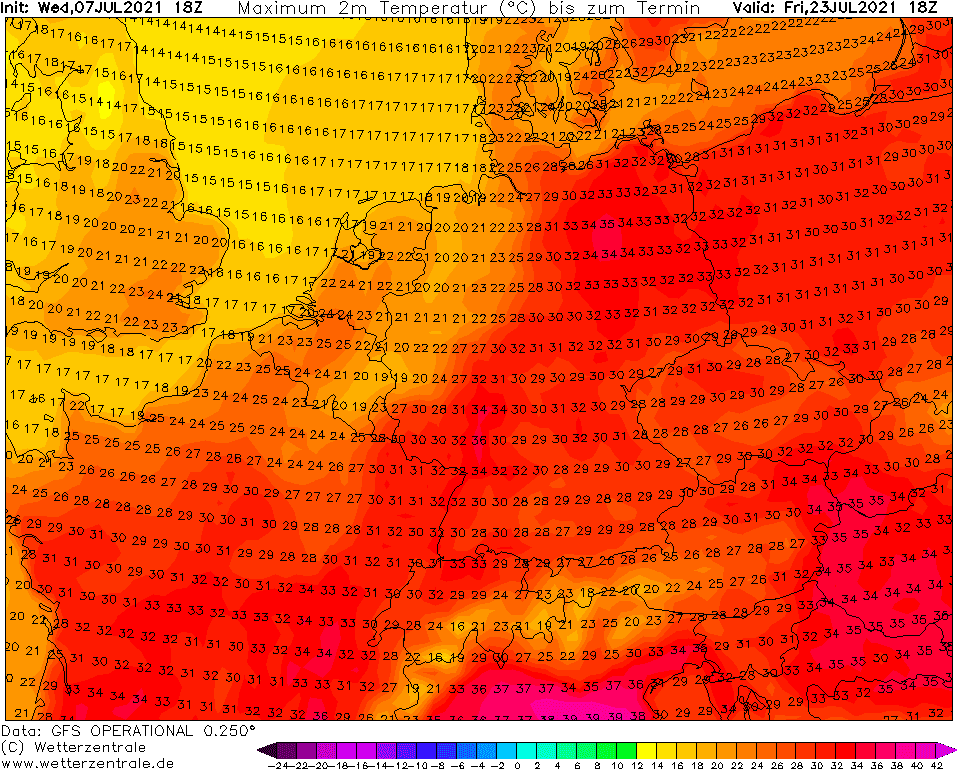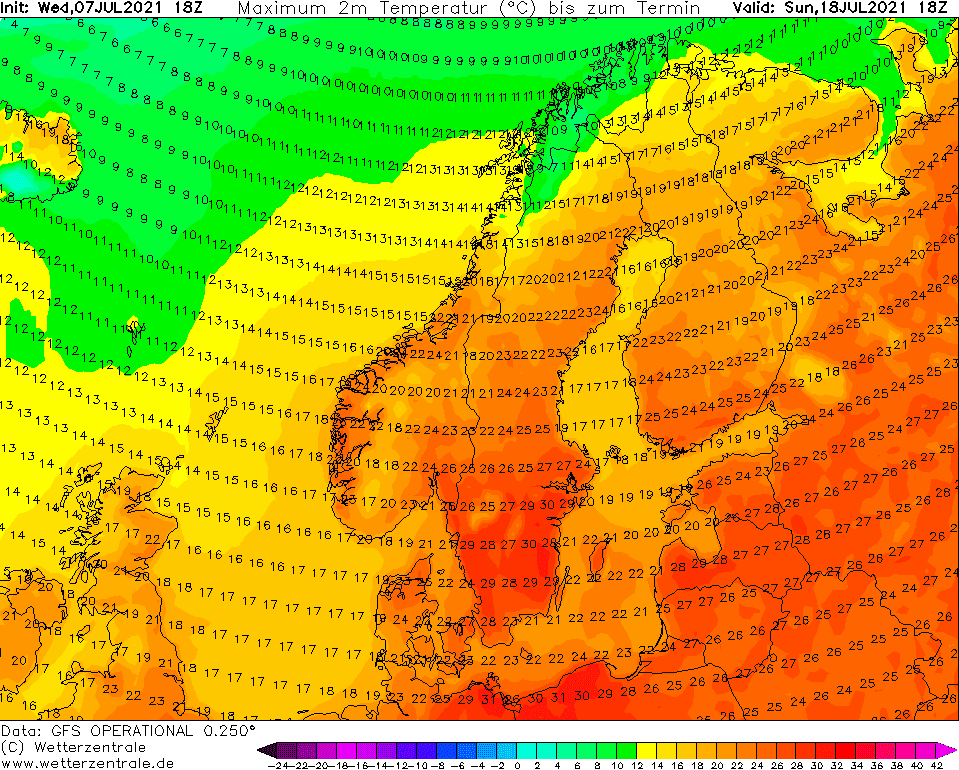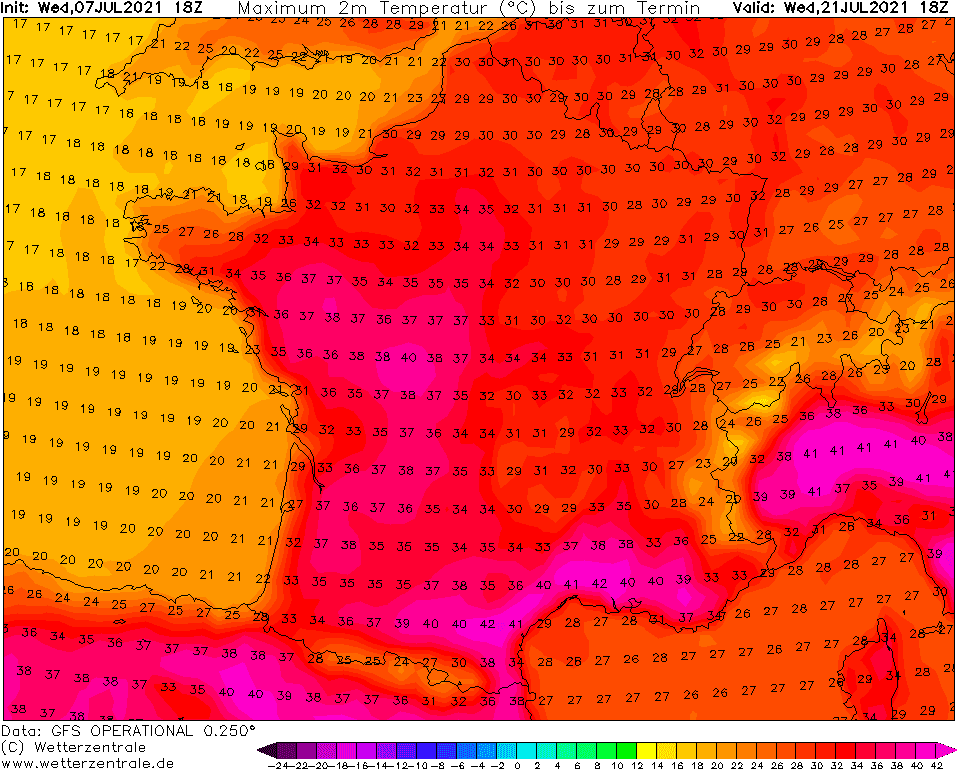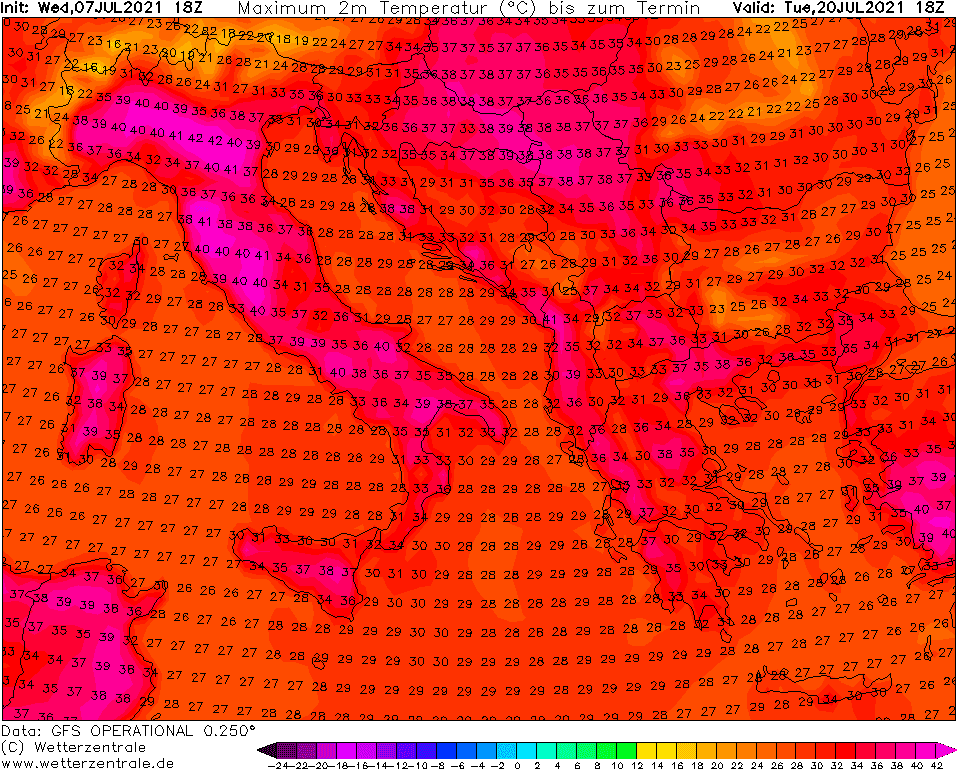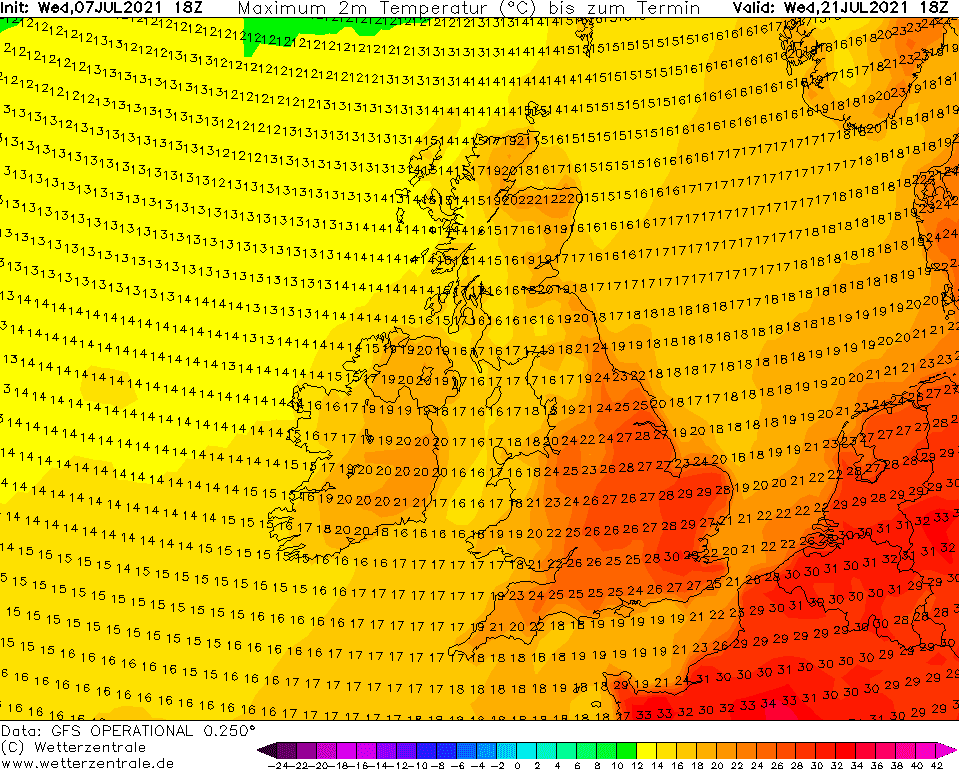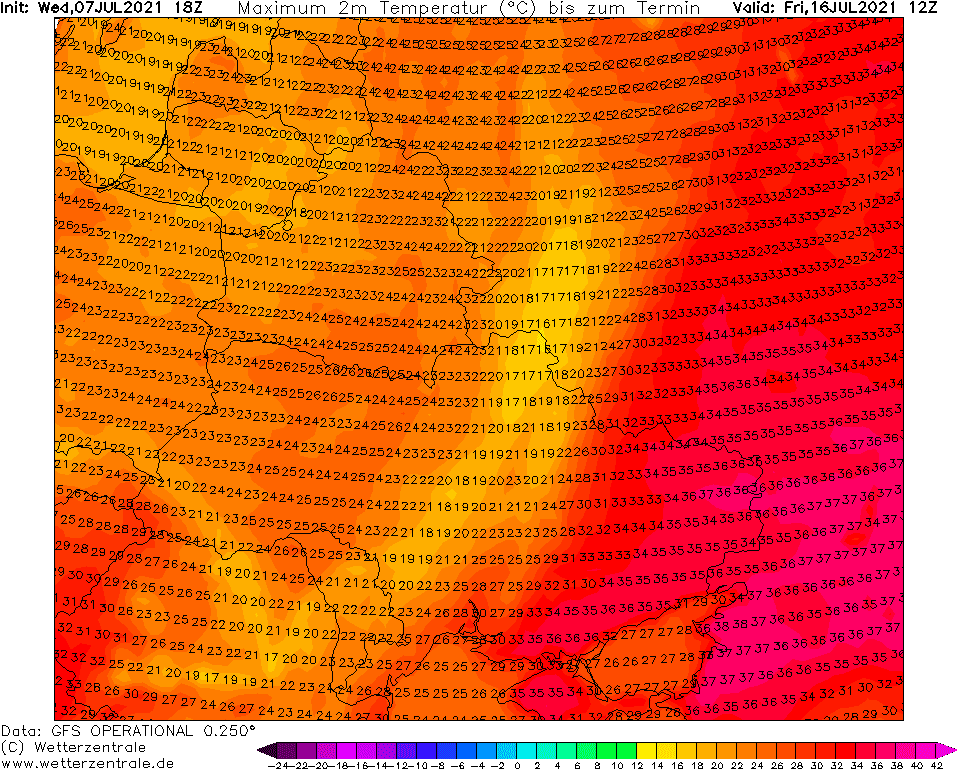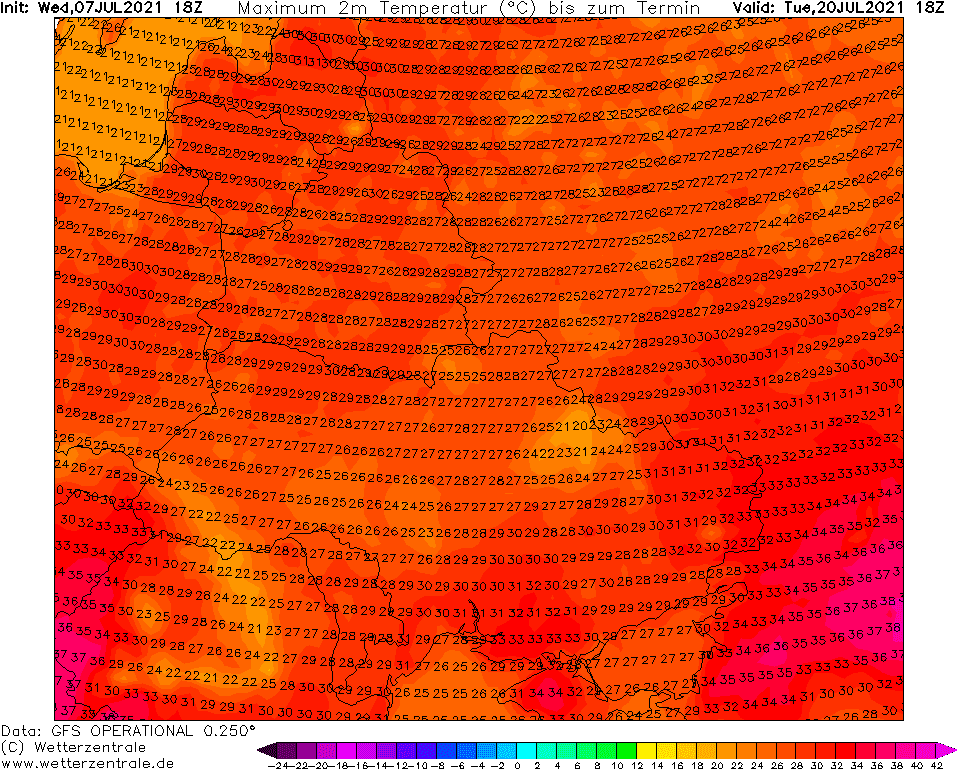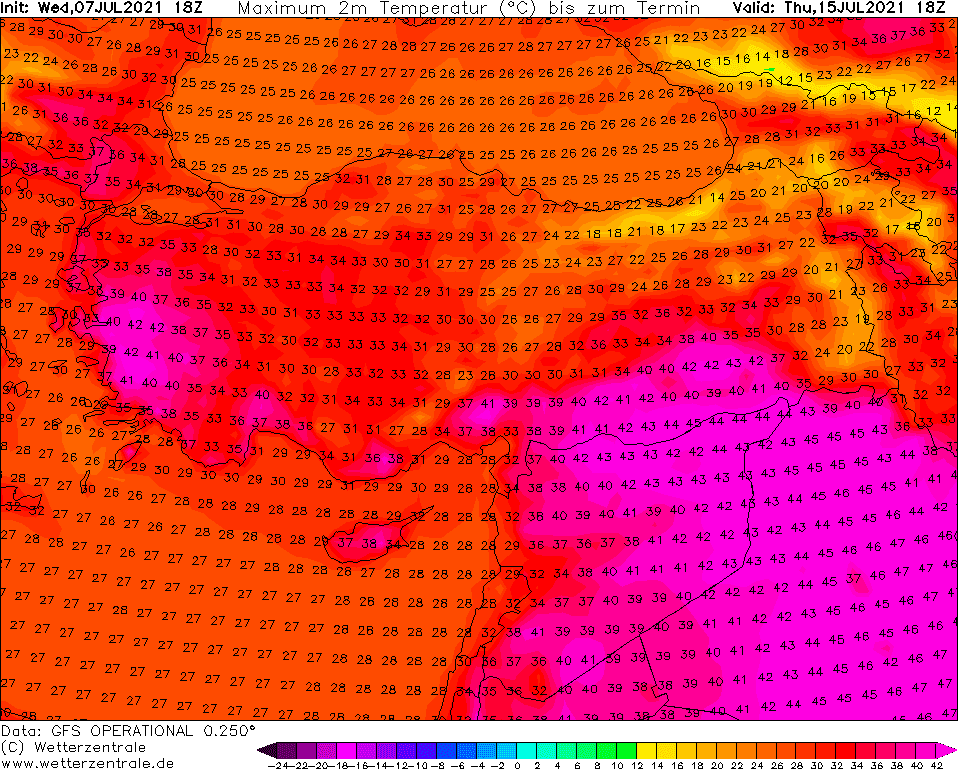 Source: wetterzentrale.de