Heavy frosts in Mongolia (-20,6°C) and Russia (-20,2°C) in early October, next extreme coldwave will be shifting from Europe towards Japan!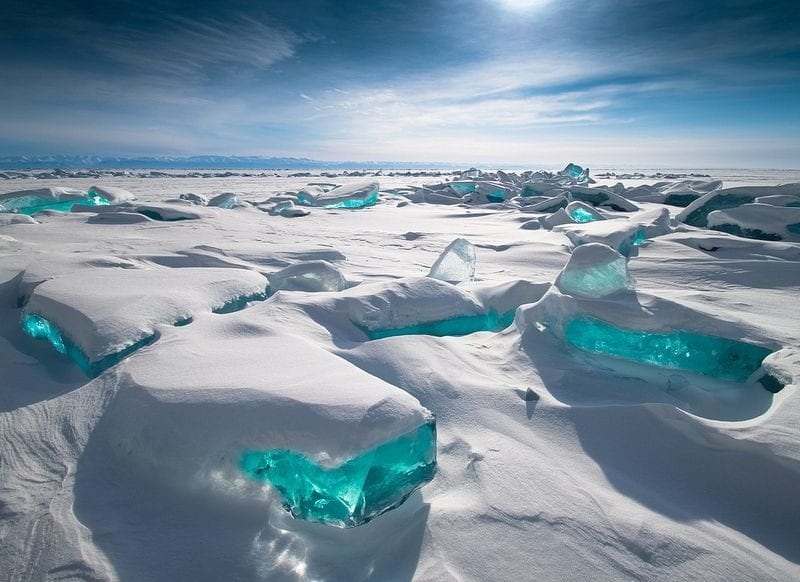 Winter has arrived to southern parts of Siberia, Kazakhstan and Mongolia early in 2020 and parts of central Asia are reporting extreme strong, all day frosts.
Even more surprising is, that extreme cold air, which has shifting in early October in 2 waves above central Asia, has origin in powerful coldwaves in Europe during last period.
Second coldwave will be shifting from Europe, above Kazakhstan, southern Siberia, central Asian countries to Mongolia, China and finally up to Japan until 14. October!
In Mongolia, Tsetsen Uul, 1928 MASL, has been already measured -20,6°C on 3. October 2020 and in Siberia, Oymyakon, 745 MASL, -20,2°C on 4. October 2020, with powerful frosts from lower to higher elevations in the large region. In Ulanbaatar, 1307 MASL, -9,0°C was mearured and 2 ice days (all day under 0°C).
In Kazakhstan, Atbasar, 308 MASL is already the second spell, with temperature minimum temperature only -7,9°C and maximum temperature +4,0°C in this low situated area. This cold air will gradually shifting over mentioned regions until 14. October, with powerful frosts and possible snowing on the cold front in front of the coldwave.
Infographics: wxcharts.com, amusingplanet.com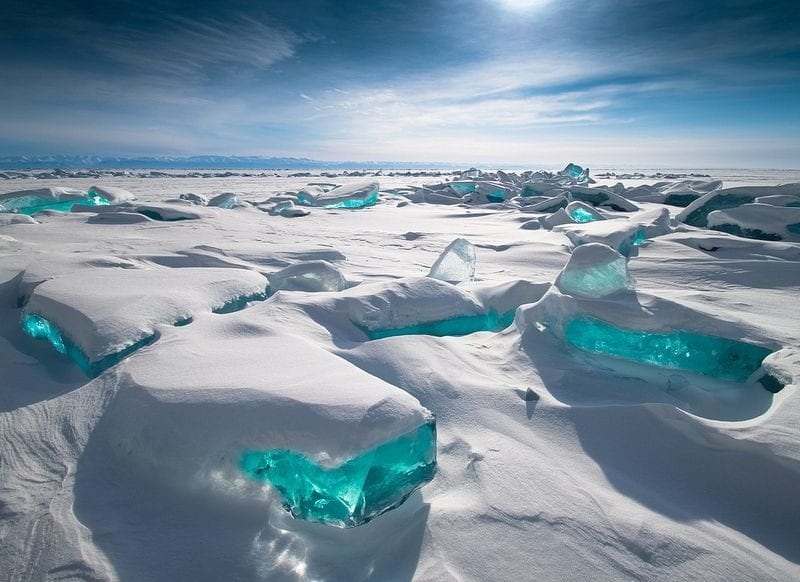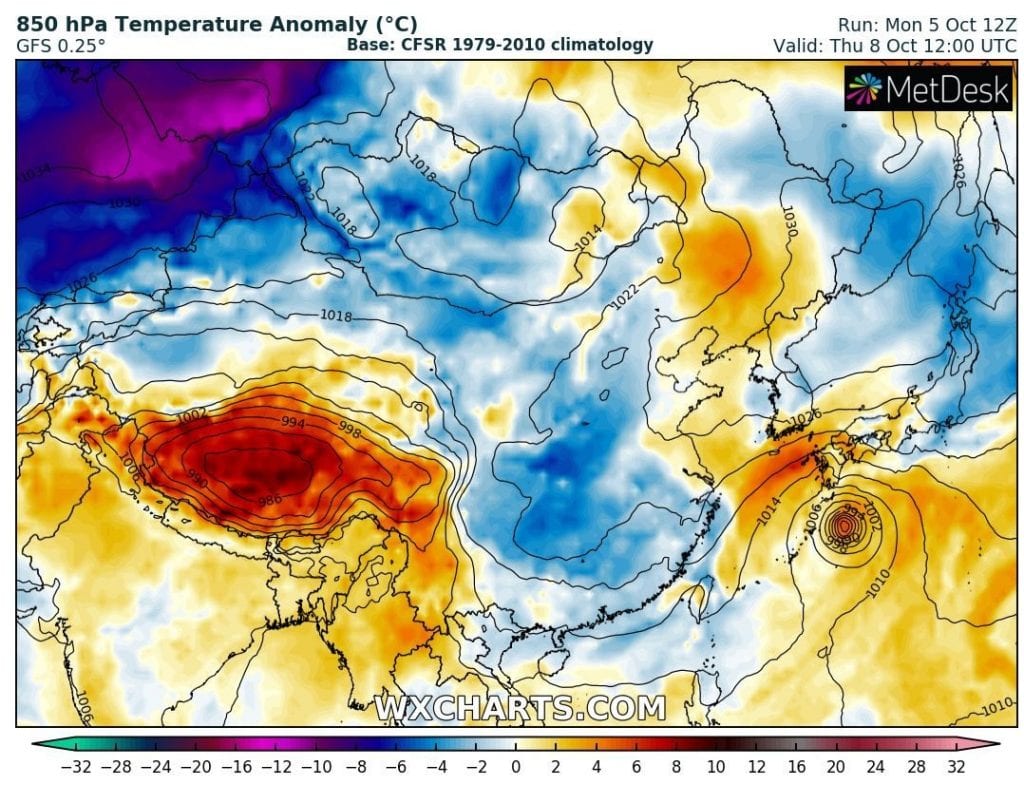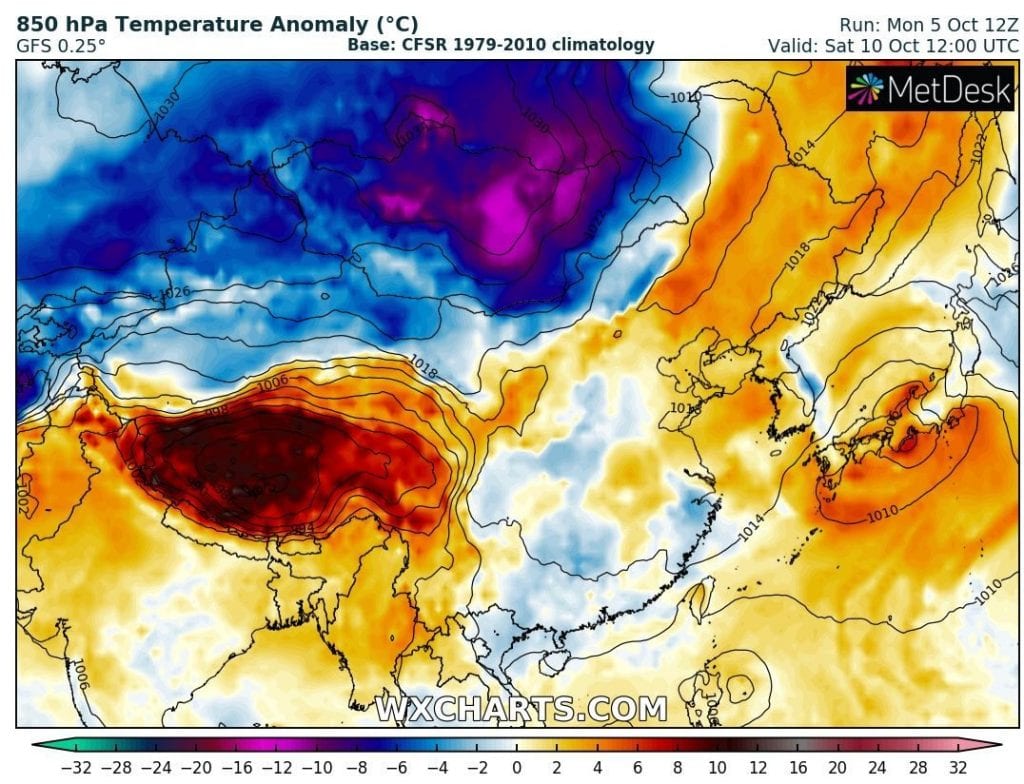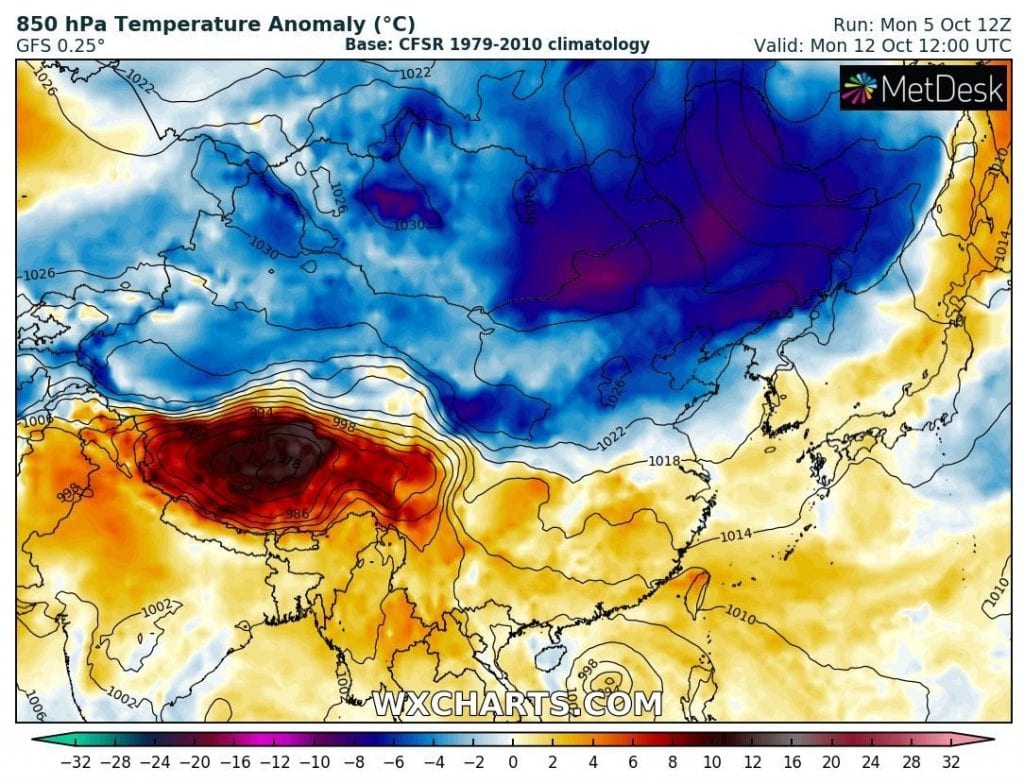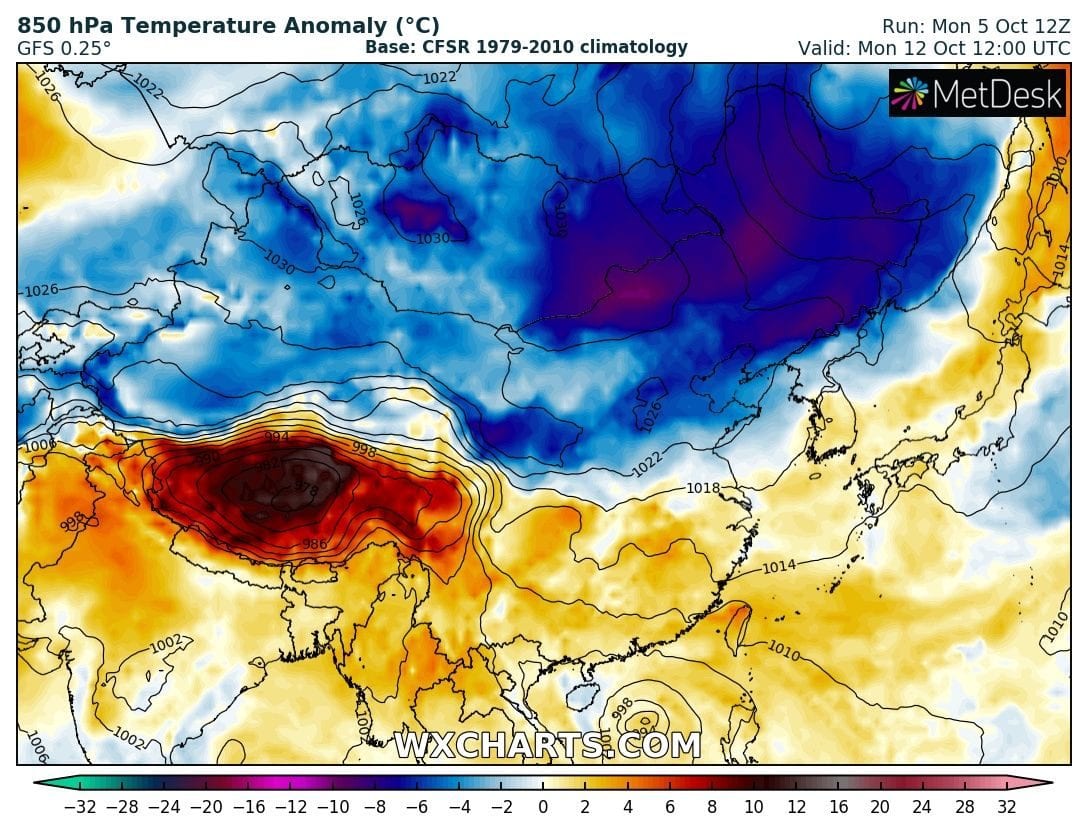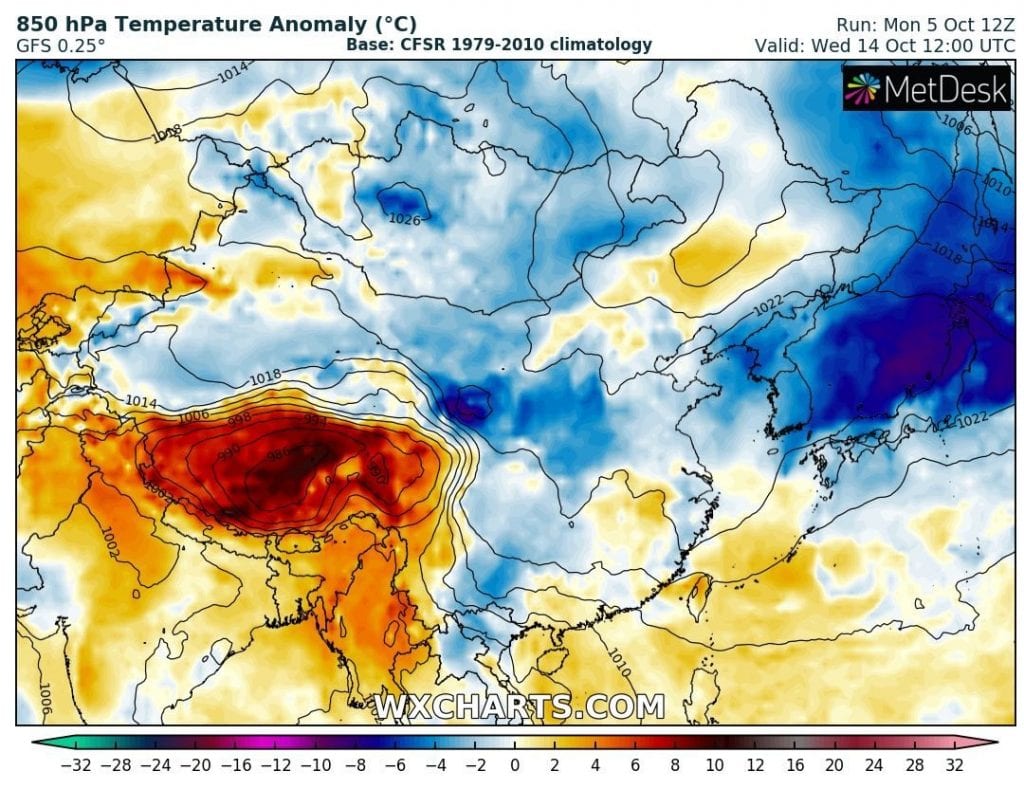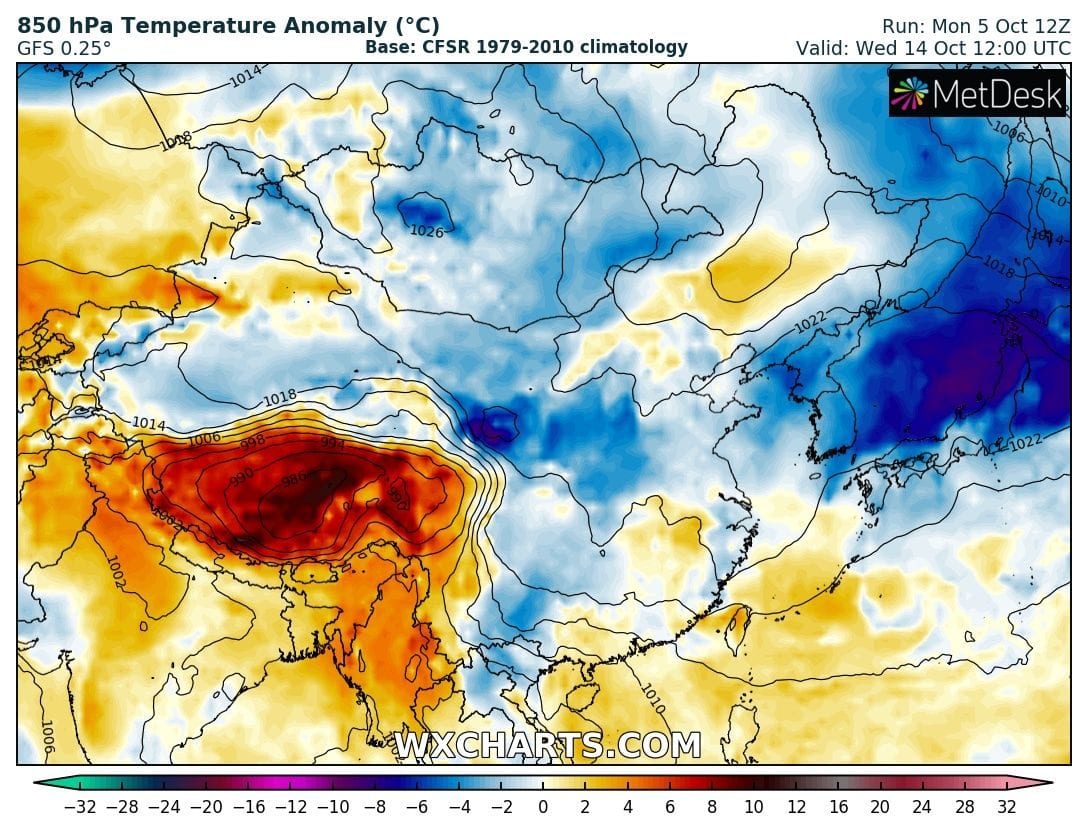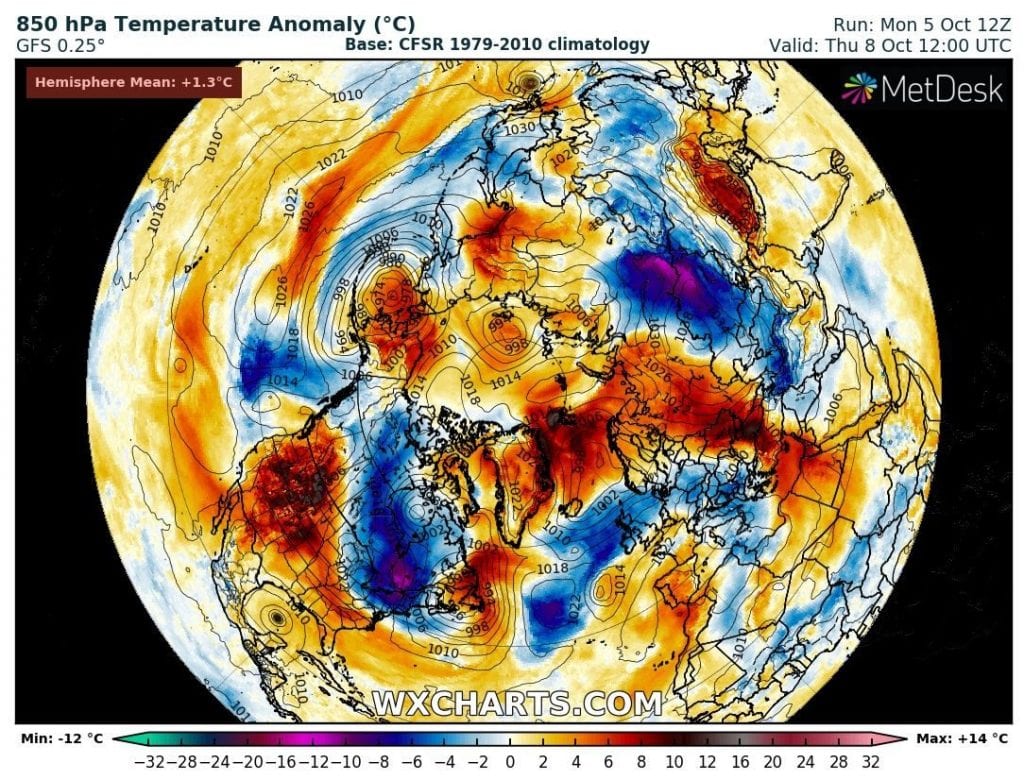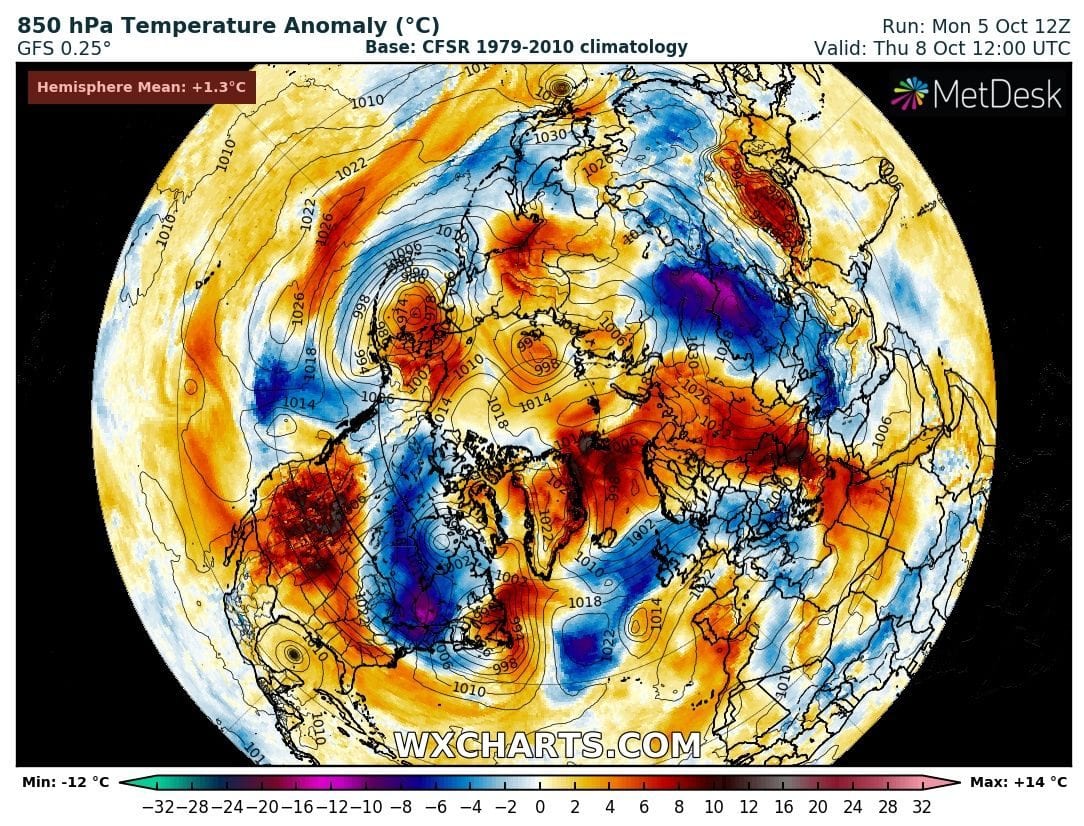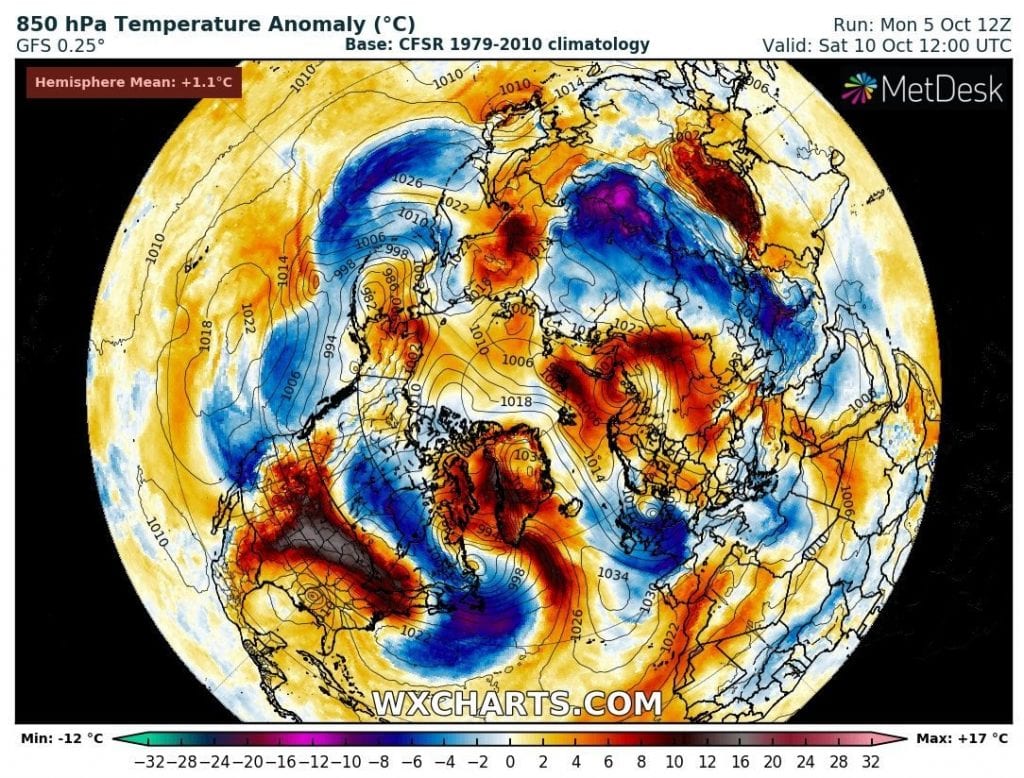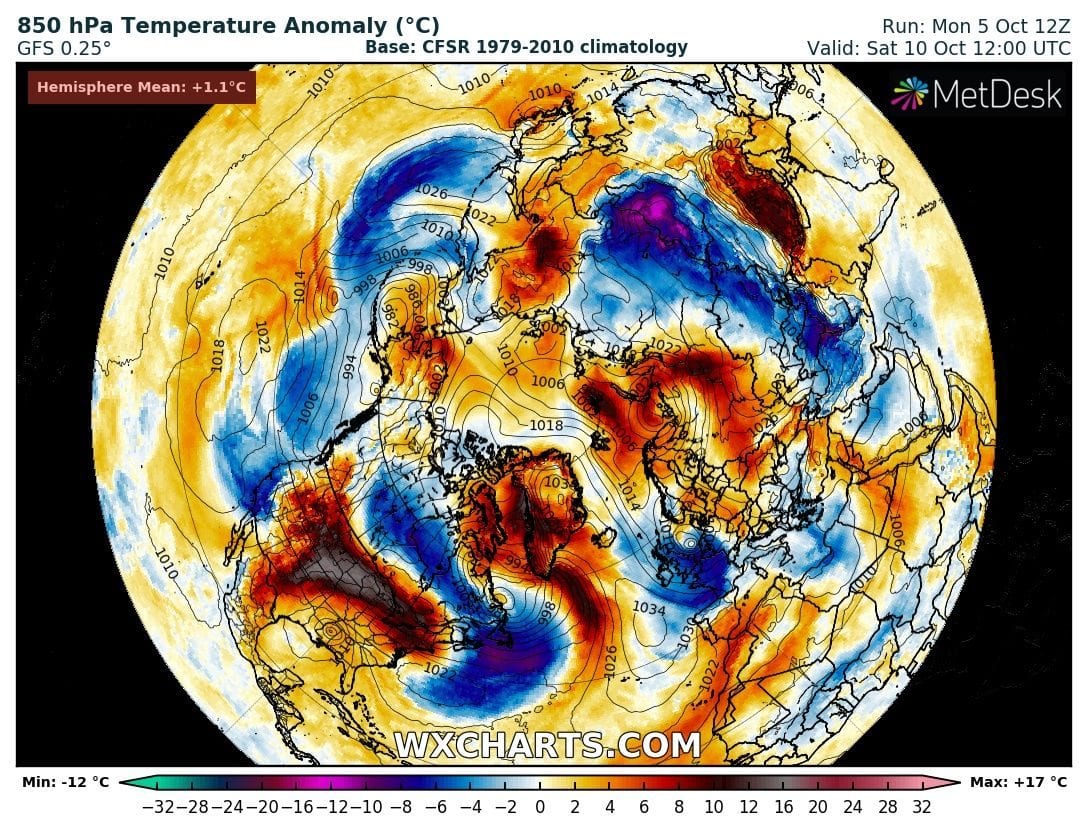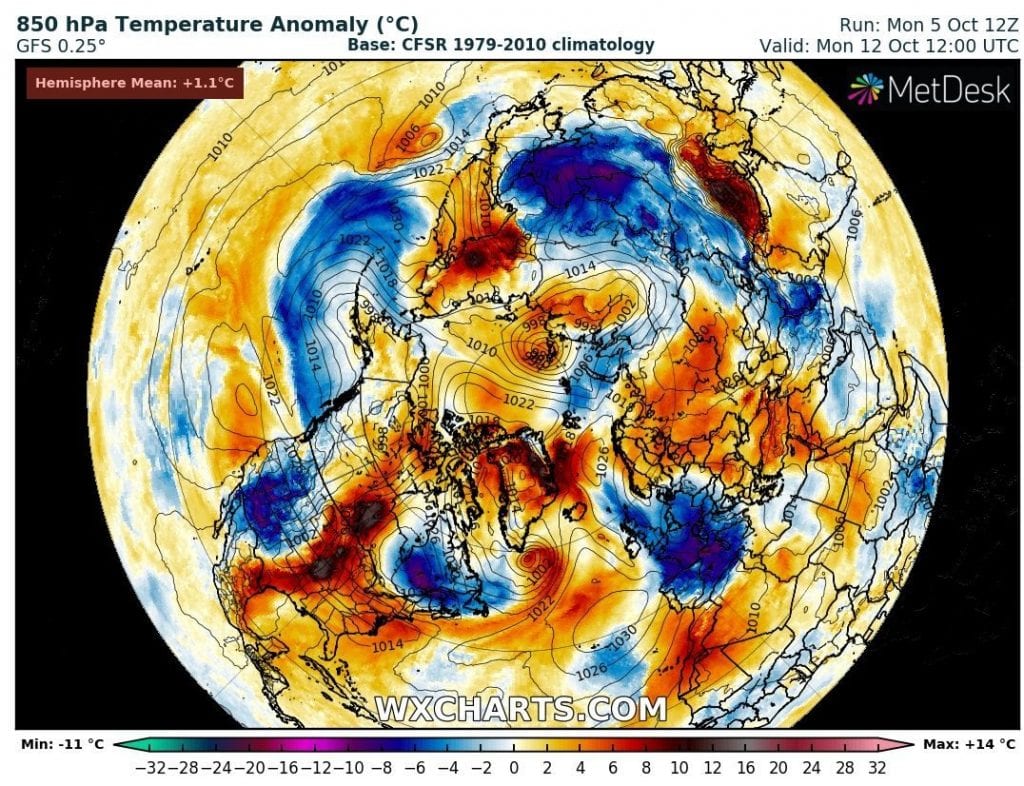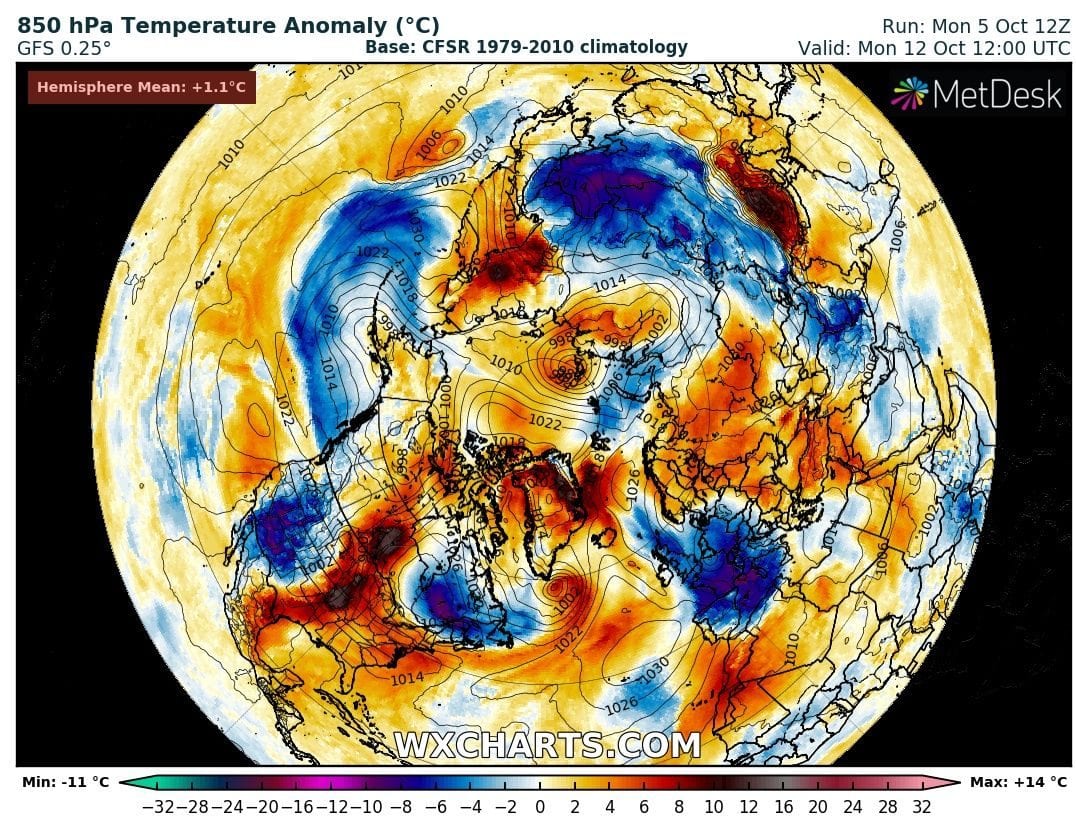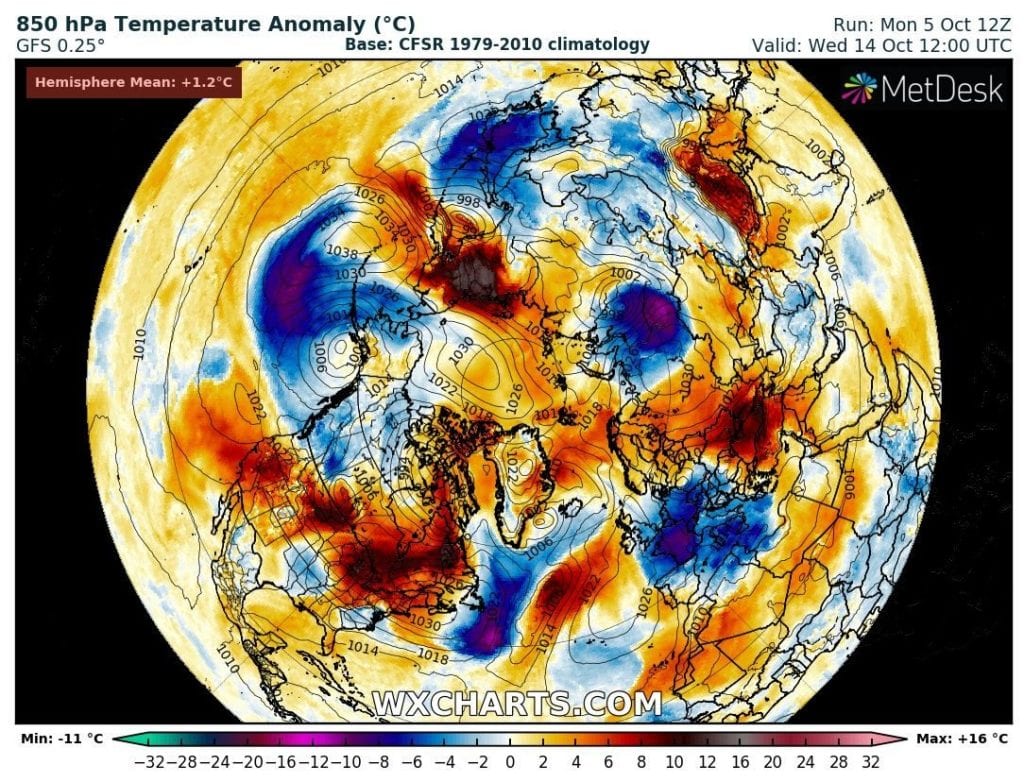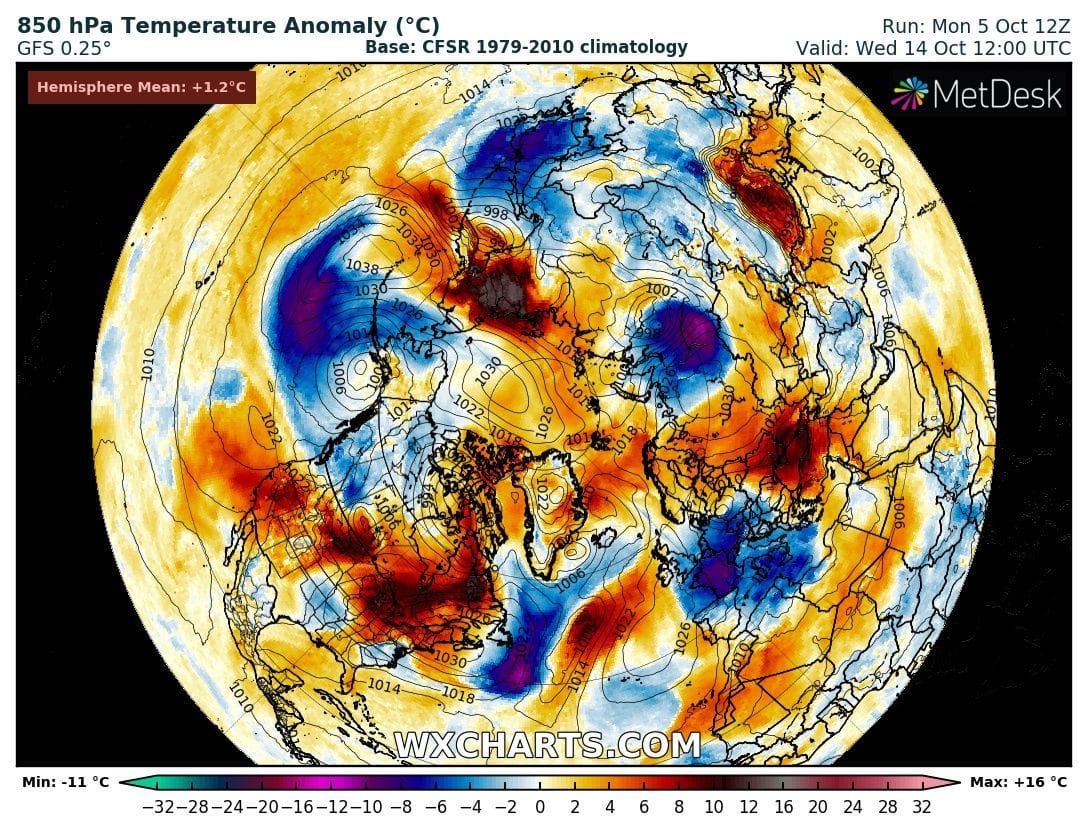 Next sources: electroverse.net, ogimet.com