October weather outlook update for the USA: The second peak of a hurricane season, warm and drought or cold and hurricanes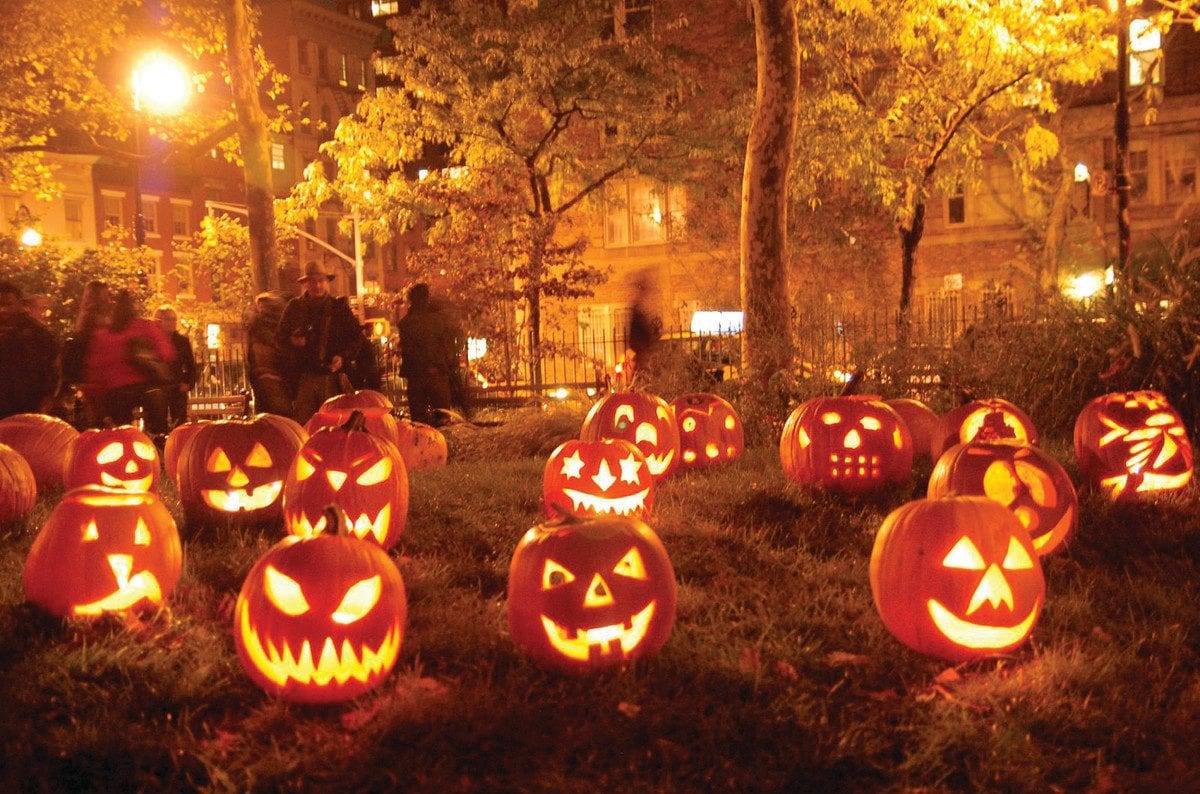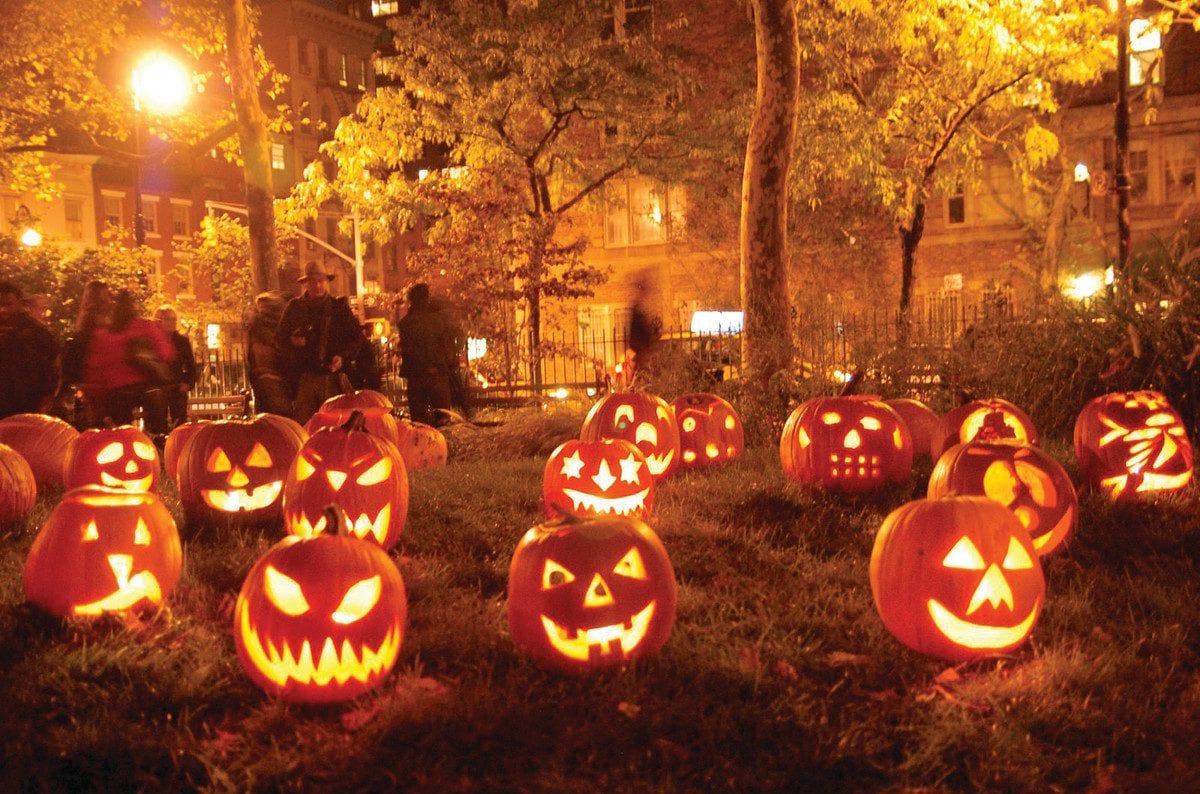 NOAA and Weather Nation updated forecast for October 2020 for the USA and we can look to the newest outputs.
Previous forecasts /https://mkweather.com/2020/09/22/warm-and-dry-october-monthly-forecast-for-the-usa-from-noaa// expected warm October almost above the whole territory of US, but the newest outputs are marked by early October coldwave in eastern half of the USA, already, with expected cold October 2020 in area from the Southeast up to Great Lakes area.
Precipitation forecast for October 2020 almost hasn´t been changed, with very dry conditions over continent and wet October in Florida or possibly Gulf Coast and in Northwest.
In the Southwest will be persisting a severe drought, although, already current week will start colder and relative rainy period in the West, with help for wildfire emergency.
There should be 3 regions in October 2020 in the USA:
1.) Dry and hot West and central USA
2.) Wet or near average and cold Southeast with hurricanes
3.) Northwest under effect of Aleutian low
As we pointed in articles before /https://mkweather.com/2020/09/27/tropical-activity-will-shift-from-atlantic-to-pacific-next-2-3-weeks-tropical-storm-kujira-expected-typhoon-has-formed-over-nw-pacific//, wet MJO phase with high probability of hurricanes is expected mainly between 5.-25. October (or more narrow, second and third october week), therefore, the second peak of Atlantic hurricane season 2020 is already here!
Infographics: Weather Nation, NOAA: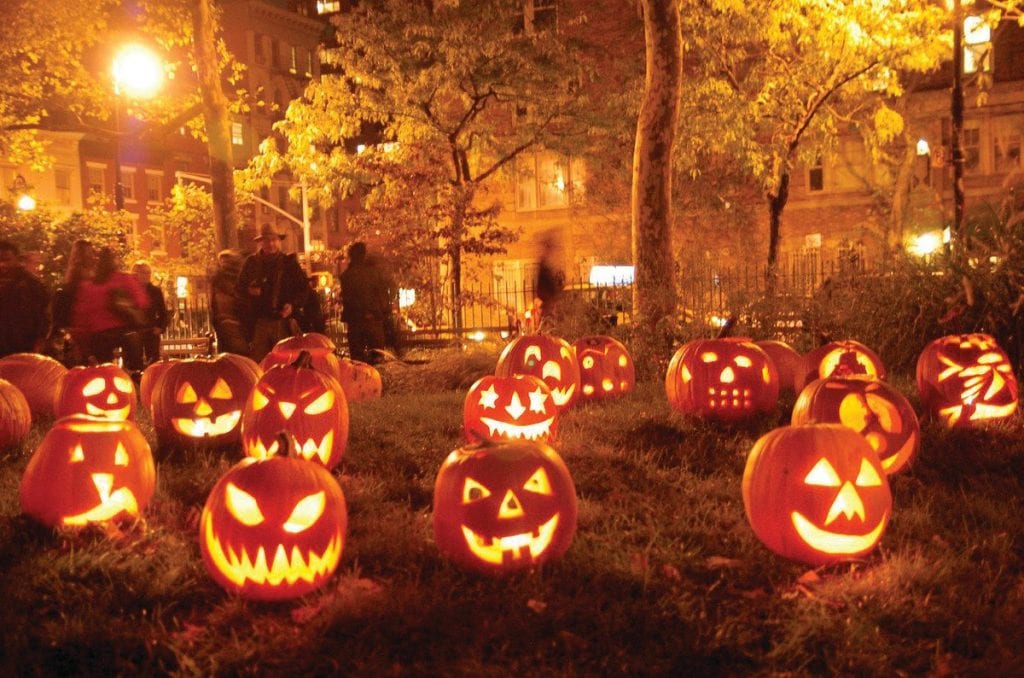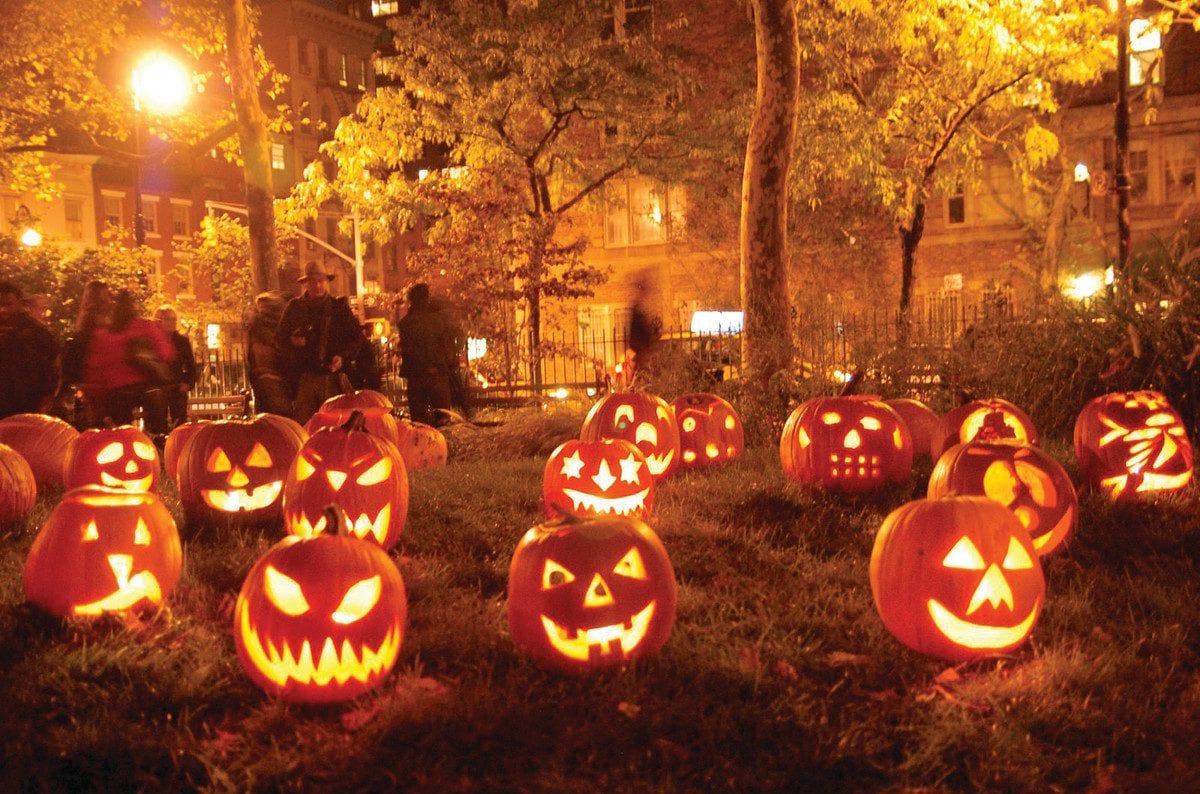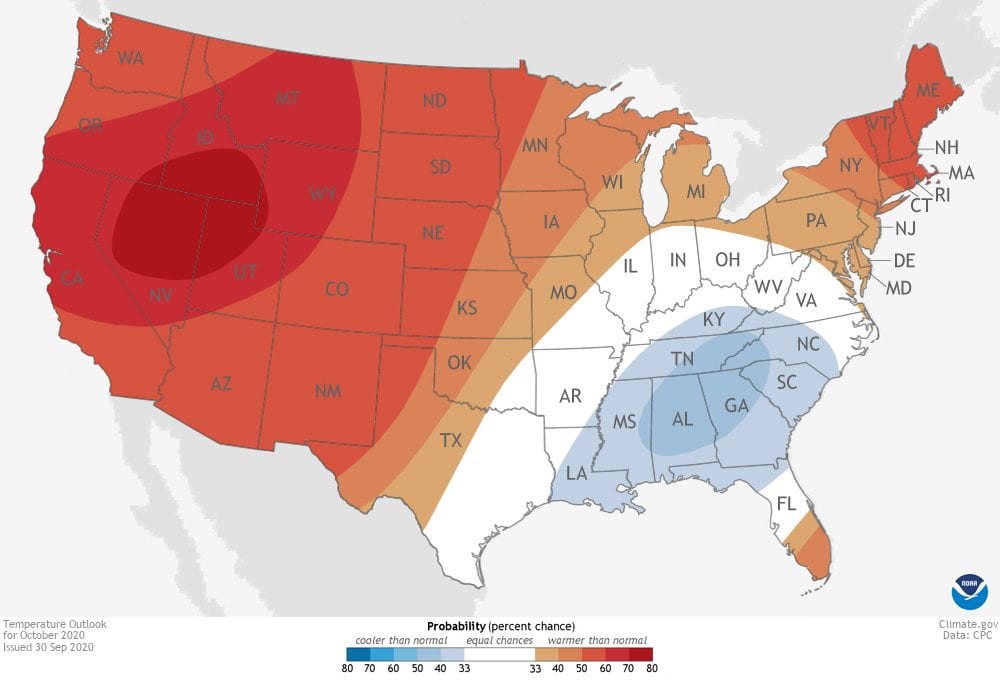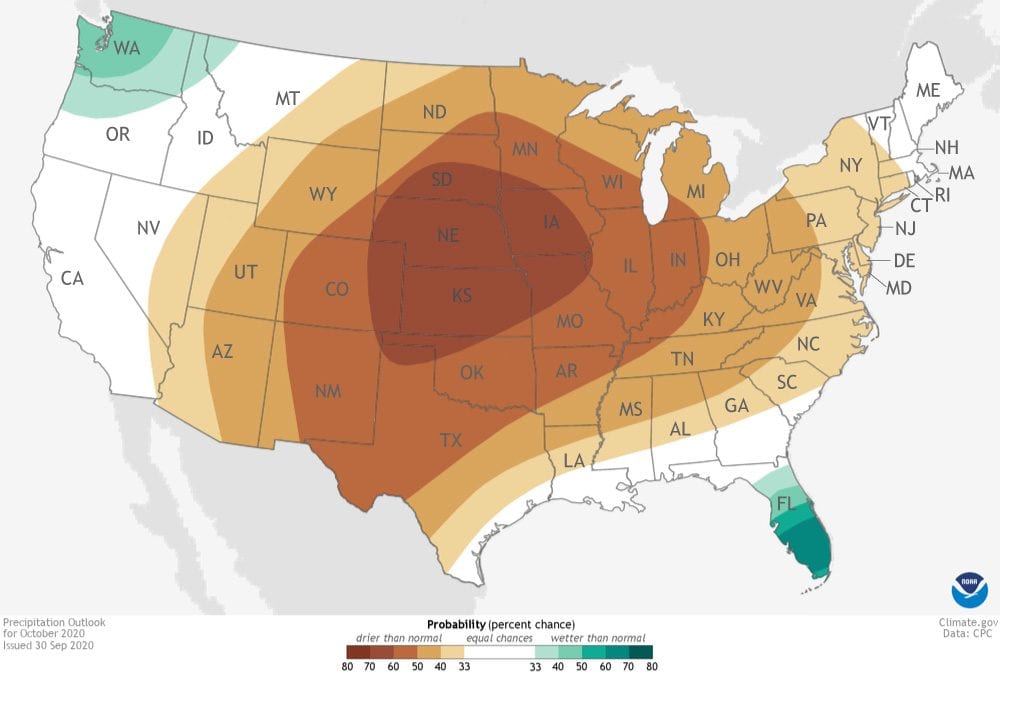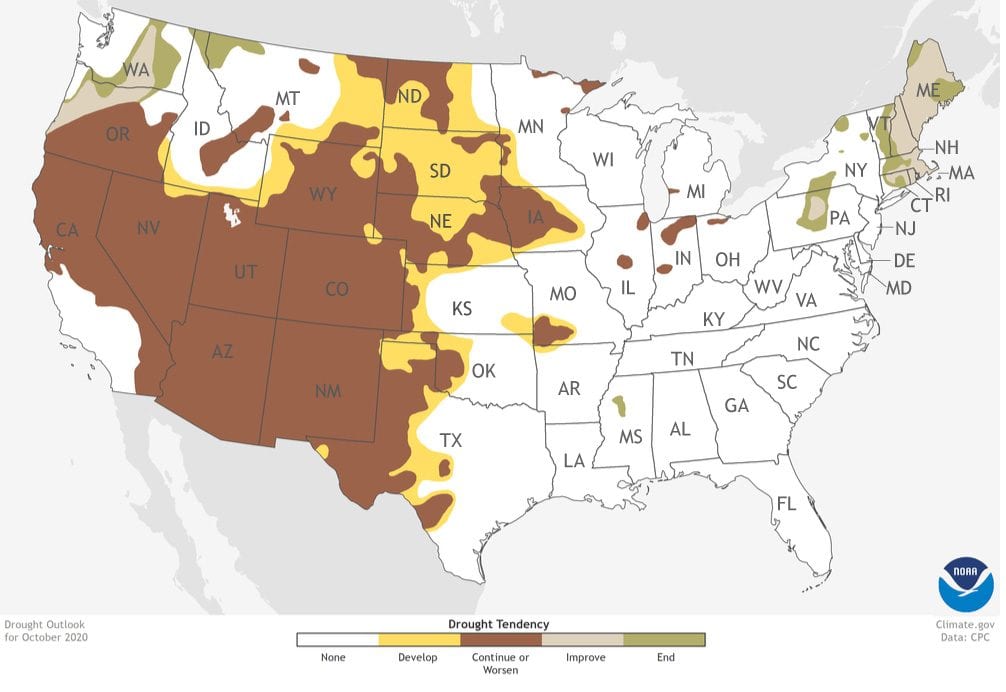 Read more: